Ready to take your health and fitness to the next level? An elliptical machine is just the ticket. We've done the research and tested countless ellipticals to bring you the best ellipticals on the market right now.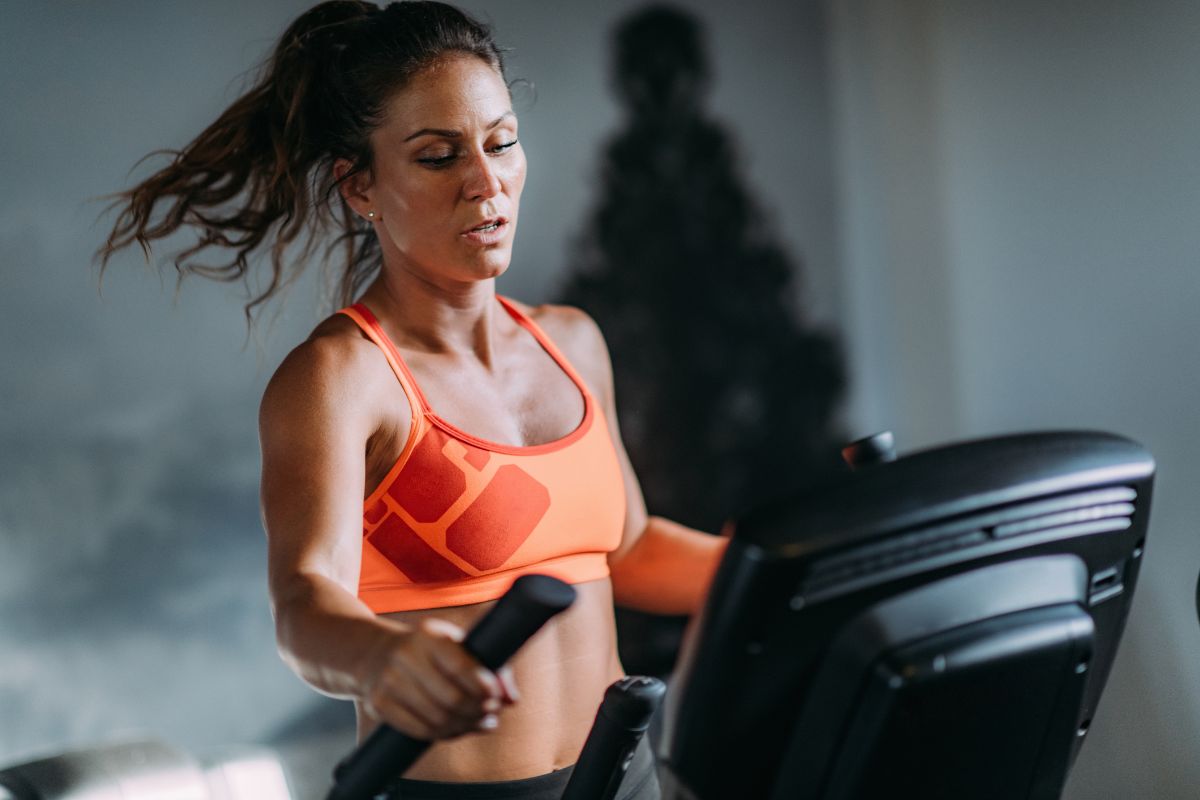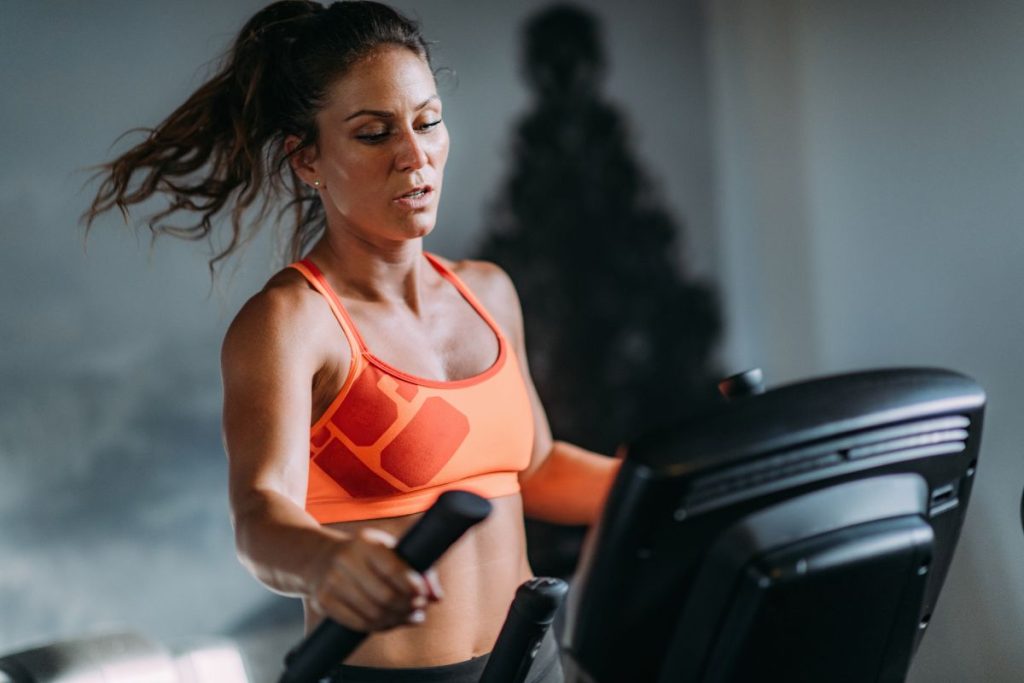 In this expert guide to the best ellipticals for home gyms:
Elliptical machines are one of the best tools at your disposal for improved health and physical fitness.
The list of benefits of elliptical machines is long and exhaustive, from being my go-to cardio machine for losing weight thanks to its low-impact nature, full body activation, and versatility (hint: use it backward from time to time).
While the benefits of ellipticals are clear, choosing the right one for your home gym for you can be a little more confusing.
Ellipticals vary widely in feature, function, and cost.
In this guide to the best elliptical trainers, we will break down the top models and brands so that you can buy with confidence.
We will look at the pros and cons of our top picks and list some things to look out for when buying an elliptical.
By the end, you will have a crystal-clear idea of which elliptical is the one to help you along your path to your workout goals.
Let's jump right in.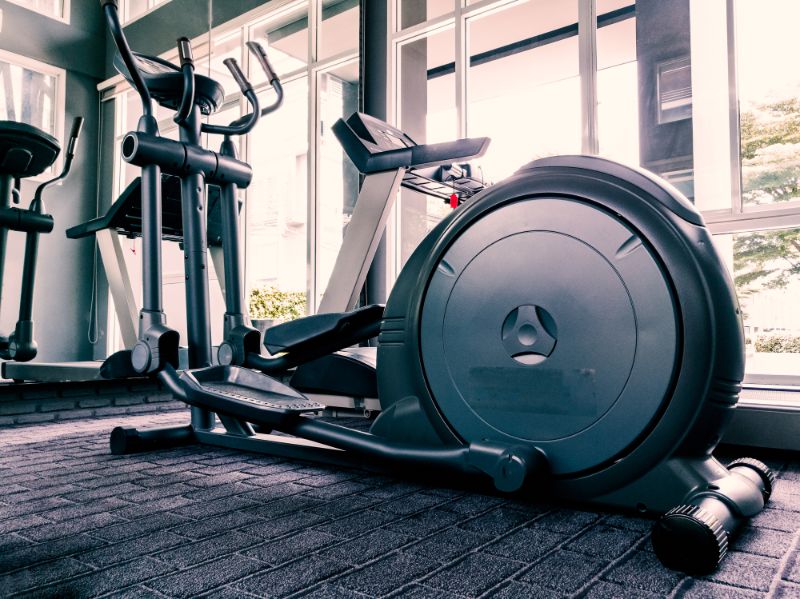 Why You Should Trust Us
Over the years we've tested and reviewed over 65 different elliptical machines that are currently on the market for both home and commercial settings.
Combined with our team's decades of experience training clients and using the machines ourselves, we've got a pretty good idea of what makes an elliptical trainer quality.
Best Elliptical Machines – Quick Look:
The Best Ellipticals for Home Gyms
Sole Fitness E95 Elliptical Machine – Best Overall Elliptical Machine
⭐ Best for: people who want a studio-grade elliptical without paying studio-grade prices
Price: $1,699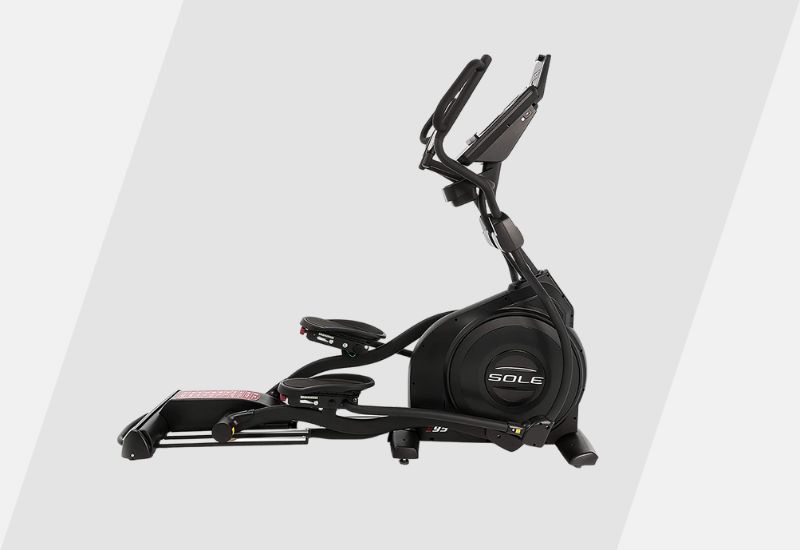 The Sole Fitness E95 is our top overall pick for best elliptical machine, and has been so for the past couple of years.
Without gushing too hard, we love it for its incredibly sturdy ride, reasonable price ($1,699), workout functionality, and studio-grade construction.
The E95, just like its sibling the E95s which we will look at shortly, is built for punishment, with a 27lb flywheel and weighs in at a beefy 236lb. The result is a stride that is smooth and remarkably stable.
Comfort, ergonomics and posture take precedence when working out, and the E95 nails these with ergonomically designed foot pedals that can be manually adjusted to find your perfect foot position and angle.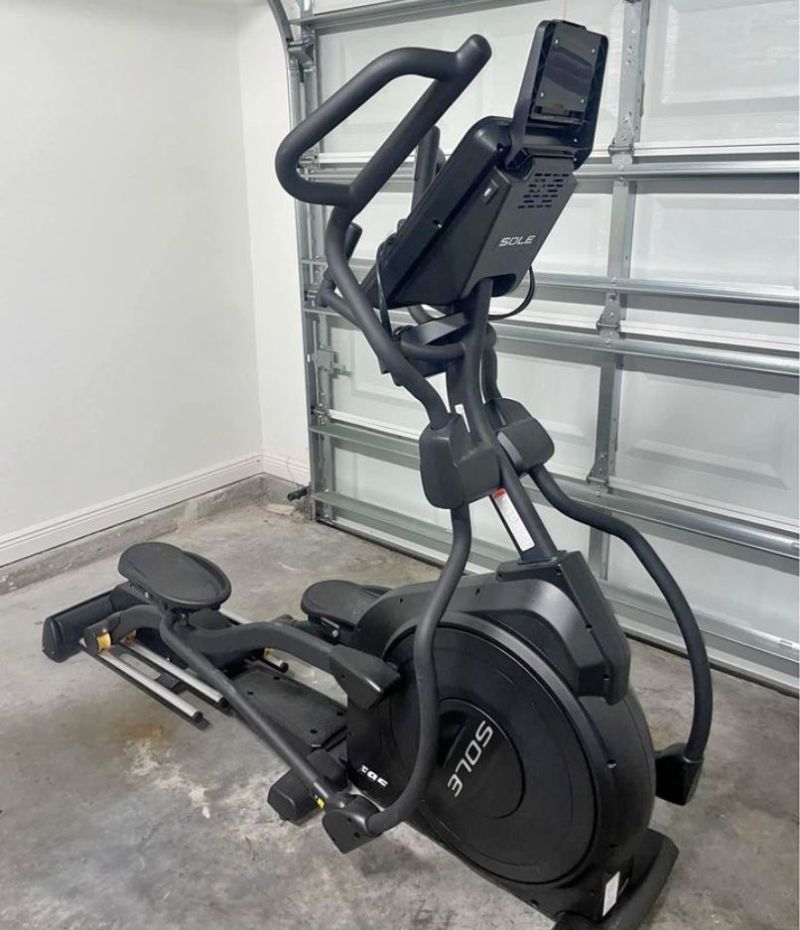 Custom pedal positioning helps reduce knee pain and that pesky toe and foot numbness that happens from using the elliptical machine for long periods of time.
In terms of performance, the Sole E95 has power incline (for added difficulty), a 20" stride length that will suit most users just fine, and 20 levels of resistance.
Other creature comforts on the E95 include resistance and incline controls on the handles for quick access, an oversized water bottle holder (you'd be surprised how often cardio machine companies screw this simple thing up), and a media tray for parking your smartphone, tablet of book.
The Sole E95 is compatible with Sole's online workout programming, STUDIO. While not as feature-rich as competitors like Peloton and iFit, it is significantly cheaper, so if online, trainer-led classes are your thing, you're covered.
Built like a commercial-grade elliptical, but without the commercial-grade price tag, the Sole E95 Elliptical Machine continues to rank numero uno in our list of the best elliptical machines for home gyms.
My main criticism of the Sole E95 is that it's built big and heavy, making it harder to move for some people. But besides that, this thing absolutely rocks.
| | |
| --- | --- |
| ✅ PROS | ❌ CONS |
| Commercial-grade elliptical at a residential-grade price ($1,699) | Hard to move |
| 27lb flywheel | |
| Power incline | |
| Adjustable foot pedals for ergonomic stride | |
| 20" stride length | |
| 10.1" LCD display | |
Best Overall Elliptical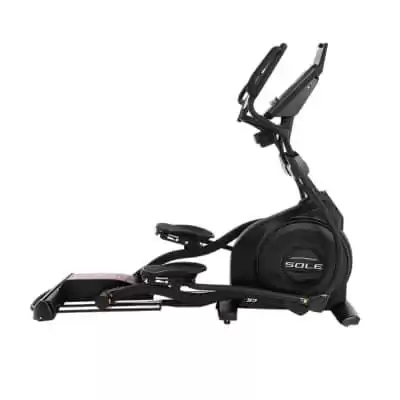 ---
NordicTrack Commercial 14.9 Elliptical
⭐ Best for: people who get motivated from doing online classes and interactive programming
Price: $1,499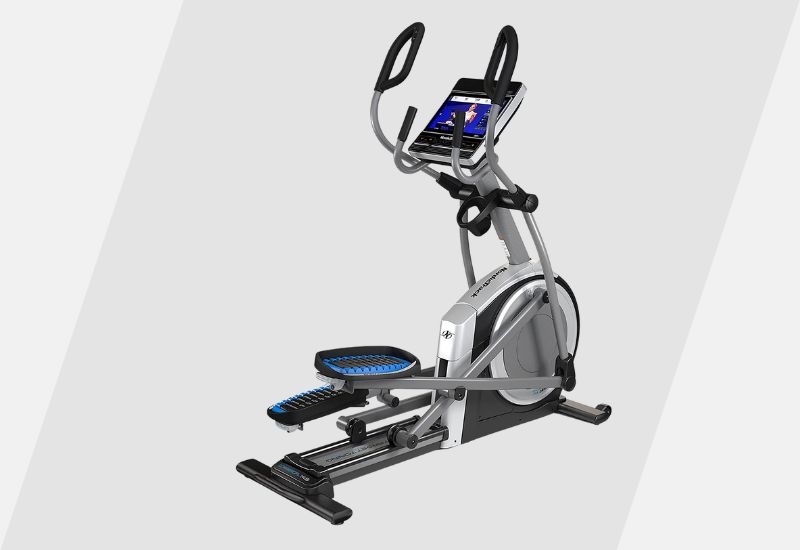 Over the past few years we've seen a seismic shift in terms of how people use cardio machines at home. Gone are the days of plain-Jane LCD displays and bare-bone metrics.
Thanks to brands like Peloton, the era of large HD screens, online classes and interactive workouts is here.
The NordicTrack Commercial 14.9 Elliptical jumps on this bandwagon in a big way with a 14" HD touchscreen and 30 days free access to iFit ($39/month after).
The Commercial 14.9 is a beast when it comes to performance, with a MASSIVE 32lb flywheel (biggest I've ever seen on a residential elliptical trainer). I'm 6'5 and 280ish pounds and even when going full throttle on the 14.9, there is zero wiggle or wobble.
This is, for lack of a better word, a brute of an elliptical.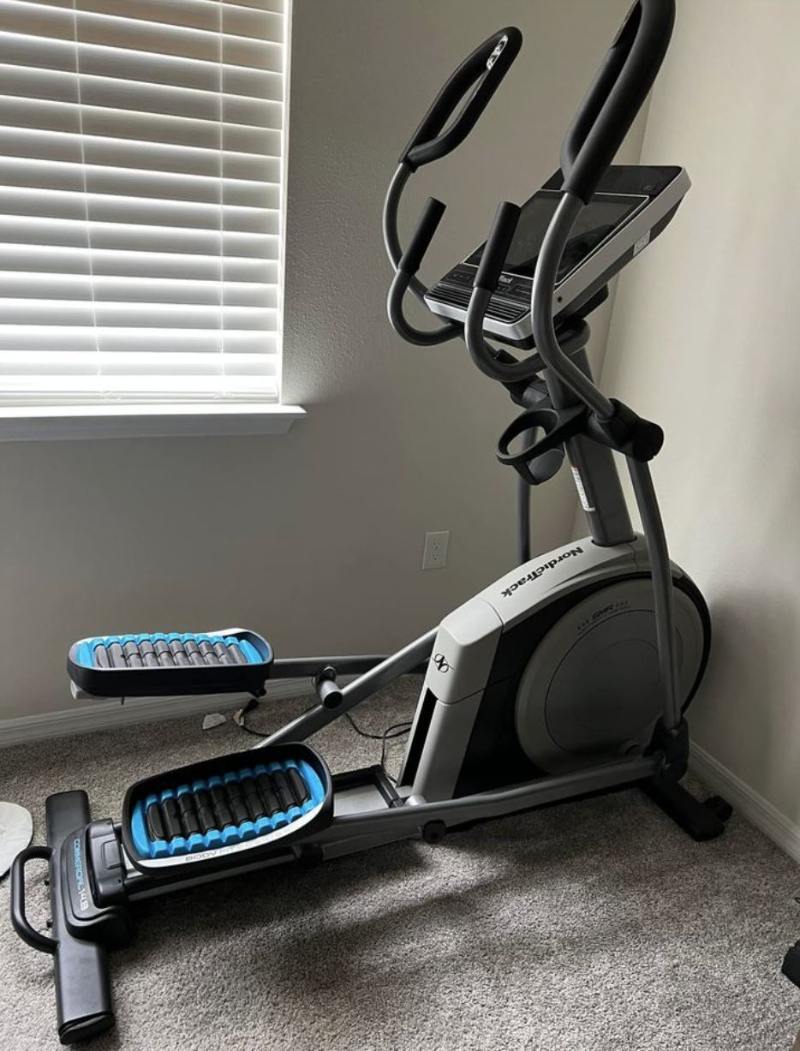 The stride length adjusts slightly according to your natural gait (between 17.5" and 18.7"), you've got your choice between 26 resistance levels to match up with your current fitness levels, and the cushioned foot pedals are among the most comfortable I've ever used.
Oh, and it's got a power incline feature to crank up the difficulty mid workout.
(Note: This can also be controlled by your trainer in online classes with a feature called Automatic Trainer Control—this feature can also be turned off if you prefer to control the pace yourself.)
Performance features aside, the real reason to get after the 14.9 is with the iFit portal, which numbered at 17,000 workouts at the time of writing.
It includes workouts that can be done off of the elliptical, too (yoga, strength training, etc.), so it's much more of a holistic app than a strictly elliptical training app.
The main beef I have with the 14.9 has nothing to do with the machine itself but in having to fork over $39 a month for the classes after investing in the machine.
One of the perks of investing in cardio equipment for your home gym is that you *should* end up saving money in the long term by canceling your gym membership. Signing up for iFit negates that long-term benefit.
| | |
| --- | --- |
| ✅ PROS | ❌ CONS |
| 32lb flywheel—heaviest for residential elliptical trainers | Only one month of iFit access included with the machine; $39 per month after that |
| Cushioned foot pedals; comfortable for extended use | |
| Big, shiny 14" HD touchscreen; perfect for classes | |
| Power incline feature | |
| Best elliptical for doing online classes with iFit | |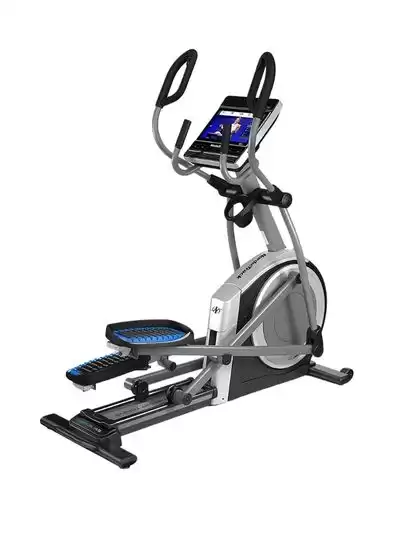 ---
Sole Fitness E95s Adjustable Stride Elliptical
⭐ Best for: multi-user households and people who like adjusting stride length mid-workout
Price: $2,199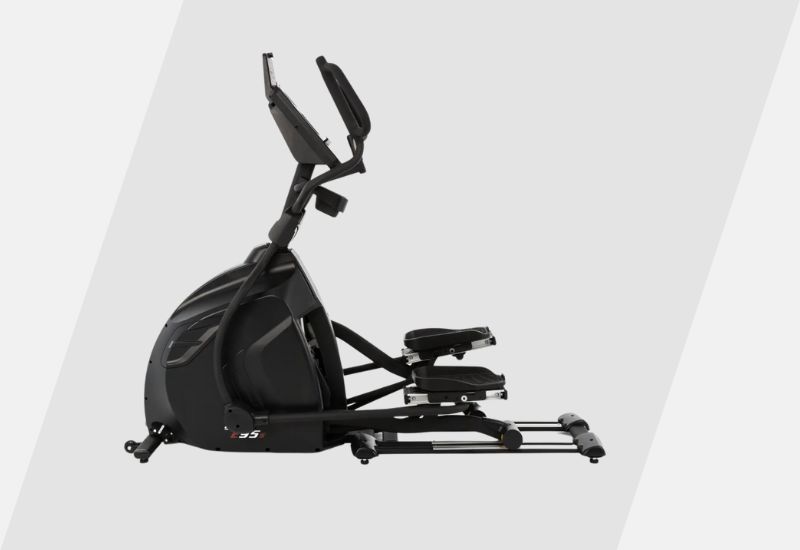 While there are less expensive ellipticals with adjustable stride length, including the Diamondback 1060ef Elliptical, the Sole Fitness E95s gets our nod for top pick for elliptical trainers that can adjust stride length.
The build quality of the E95s is simply incredible, with a bombproof 30lb flywheel, max user weight of 400lbs, and a frame weight of over 260lbs for total stability when in use.
The E95s, although designed for home use, easily outperforms many of the commercial machines at my local gym.
But that's not the main reason we love it…
The E95s has a power adjustable stride that can be changed on the fly from controls on the handles and console. The stride has a range of 18" to 24", adjusted in half-inch increments, a total of 12 different stride positions.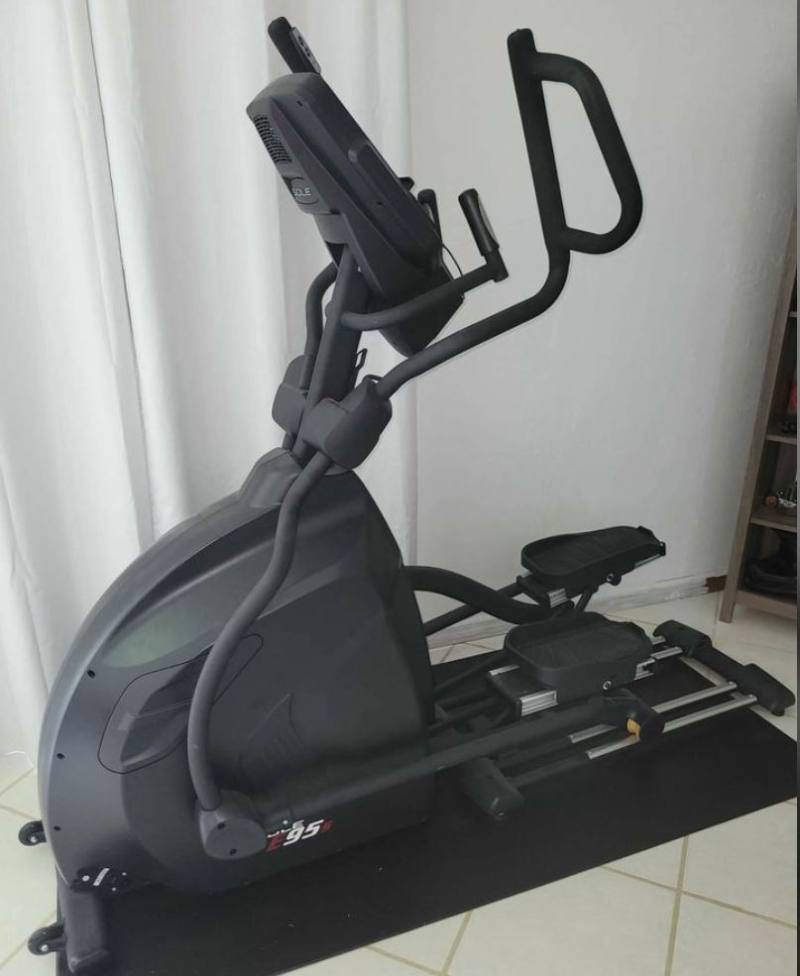 Which means everyone in your household, irrespective of height and leg length, can find a stride length that is comfortable and biomechanically superior for quality workouts.
The Sole E95s also has a big 10.1" LCD screen for tracking all of your favorite workout metrics, ergonomic foot pedals, and the smoothest ride in the business.
For people who have multiple users using the elliptical at home, or those who want to switch up stride length mid-workout, the E95s is our runaway choice.
The main con of the E95s is the flip side all the sturdiness—it's a big machine with a long footprint and a heavy frame that is difficult to move once set-up.
Additionally, the assembly manual isn't the best we've ever seen so you may want to opt for the in-home assembly option when ordering.
| | |
| --- | --- |
| ✅ PROS | ❌ CONS |
| 30lb flywheel for heavy-duty use | It's a huge machine—over 84" long |
| Power adjustable stride (18" to 24") | Assembly manual could be improved |
| Ergonomic foot pedals | |
| Tons of workout functionality | |
| Best adjustable stride elliptical on the market | |
Best Adjustable Elliptical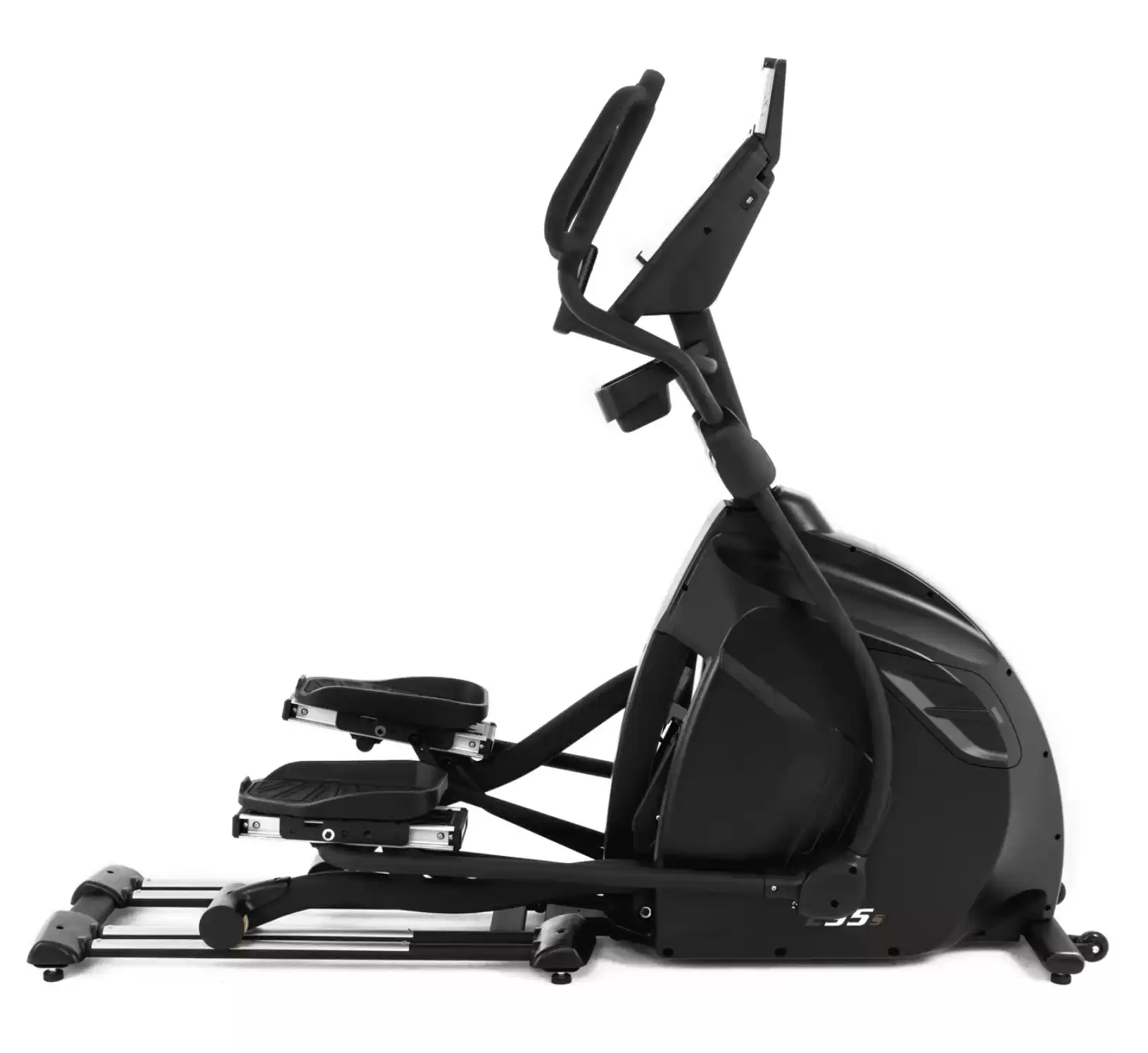 ---
ProForm Pro HIIT H14
⭐ Best for: People who love doing HIIT workouts and want the added challenge of a stepper + elliptical combo
Price: $1,499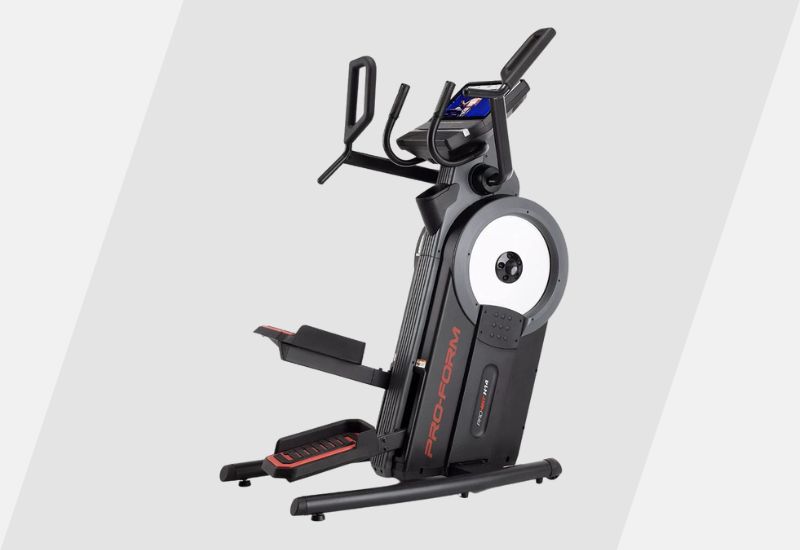 HIIT, or high-intensity interval training, is an absolute monster when it comes to fat burning and lighting your metabolism on fire. Unlike steady-state cardio, it has effects long after you leave the gym.
When it comes to doing HIIT on an elliptical machine, there's no machine better suited to the purpose than the ProForm Pro HIIT H14.
It's more of an elliptical and stepper combo machine, to be honest, but that's precisely why it is so effective. You get the low impact and stride path of an elliptical with the increased vertical path (i.e. it's harder) of a stepper.
The HIIT H14 is perfect for the more experienced user looking to get the most of their time on the elliptical machine, with a 14" HD touchscreen that is ideal for classes, a 30lb flywheel (boom!) and 26 levels of resistance. The HIIT H14 is also very compact, with a footprint of just 52" x 29", small enough to work in multi-use rooms like a bedroom or office.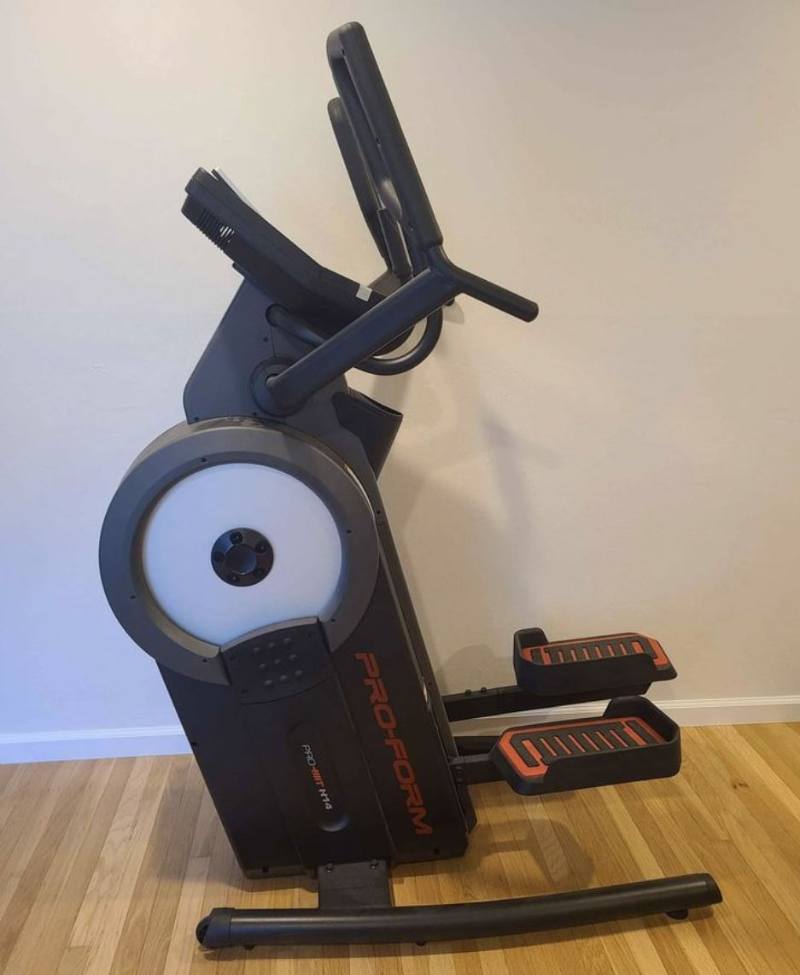 While the ProForm Pro HIIT H14 is not the cheapest elliptical machine on the market, it is the best priced of its kind. (The Bowflex Max Trainer M9, for example, has a smaller screen and flywheel and costs $200 more than the H14.)
The H14 is a machine for more advanced users, so if you have knee problems or are just getting started on your fitness journey, it won't be the machine for you.
| | |
| --- | --- |
| ✅ PROS | ❌ CONS |
| Best elliptical machine for HIIT workouts | Not ideal for people with bad knees |
| Budget-friendly pricing compared to other similar machines | Probably not best for beginners |
| Big 14" HD touchscreen for doing classes | |
| Compact footprint | |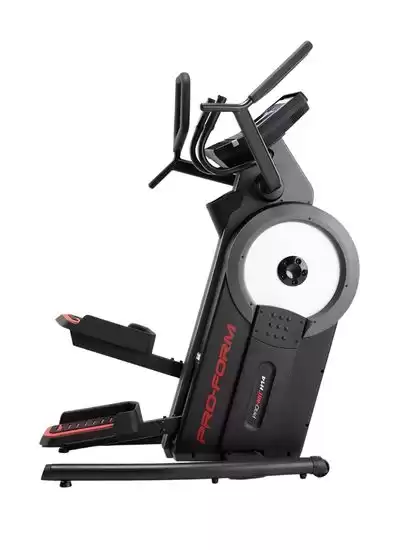 ---
ProForm Hybrid Trainer XT
⭐ Best for: people with bad knees, entry-level users and people with mobility issues looking for the ultimate in low impact cardio exercise
Price: $599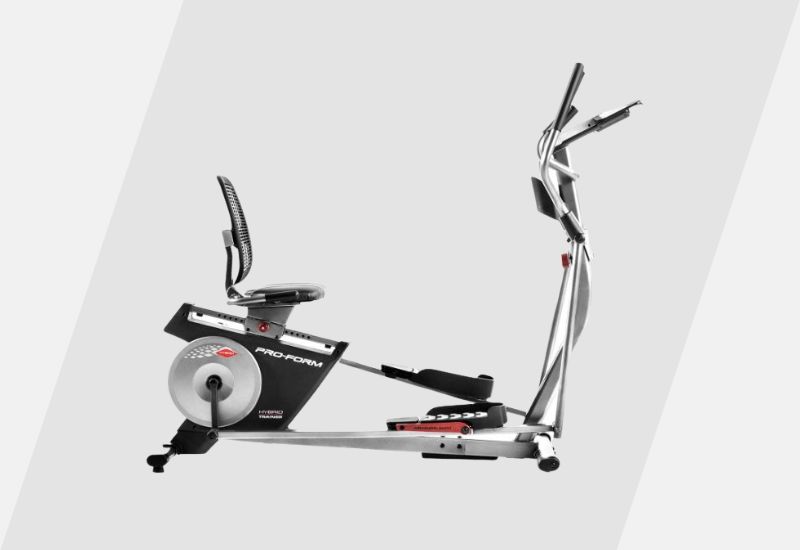 One of the key benefits of using an elliptical machine for exercise is the low impact nature of the movement. Because your feet never leave the ground there are no joint strikes that can exacerbate knee and hip pain. (See also: Are Elliptical Machines Good for Bad Knees?)
For people bouncing back from injury, or who are slowly easing back into exercise, an elliptical can be a real game-changer. Especially when you can combine the elliptical with a recumbent bike, giving you a serious 1-2 punch for low-impact exercise.
No one does this specific combination of cardio machines better than the ProForm Hybrid Trainer XT.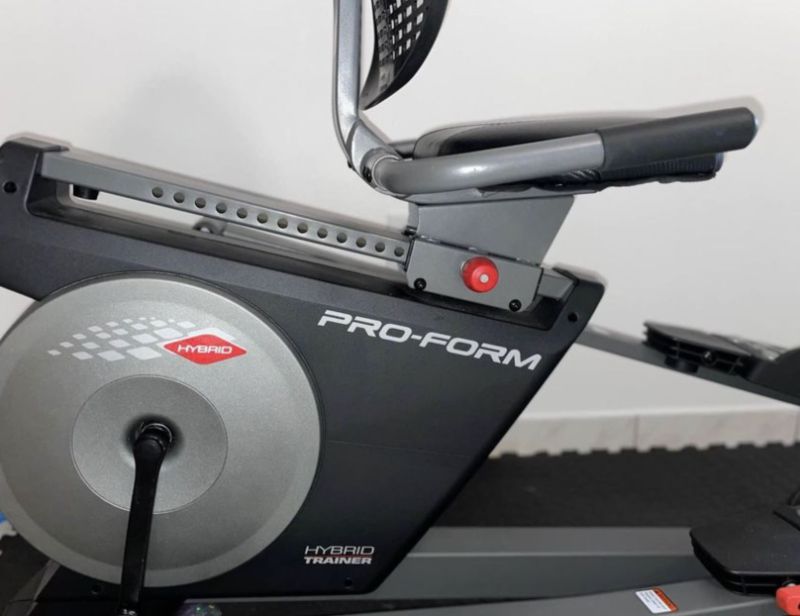 The Hybrid Trainer XT is as the name suggests, is a machine that can be adjusted between elliptical and recumbent bike with the adjustment of a knob (takes about 20 seconds to change between the two modes).
The machine is priced very reasonably ($599) when you consider that you are actually getting two cardio machines for the price of one. The console has 16 total workouts programmed into it (8 for bike, 8 for elliptical) and it can be hooked up to iFit for more workout programs and online classes.
The main downsides with the ProForm Hybrid Trainer XT include a shorter stride length (15") that will be uncomfortable for taller people and a relatively low max user weight (250lbs).
| | |
| --- | --- |
| ✅ PROS | ❌ CONS |
| Best elliptical machine for people with bad knees | Low max user weight (250lbs) |
| Combo elliptical and recumbent bike | Short stride length (15"); not ideal for taller users |
| Easy to switch between modes | |
| Budget-friendly | |
| Can be paired with iFit for online classes | |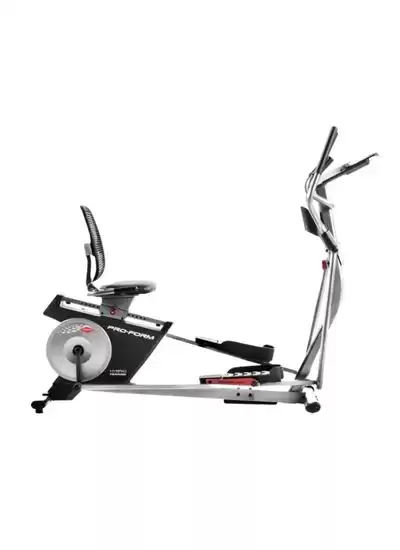 ---
Schwinn 411 Elliptical Machine
⭐ Best for: People who want a quality elliptical trainer without breaking the bank
Price: $549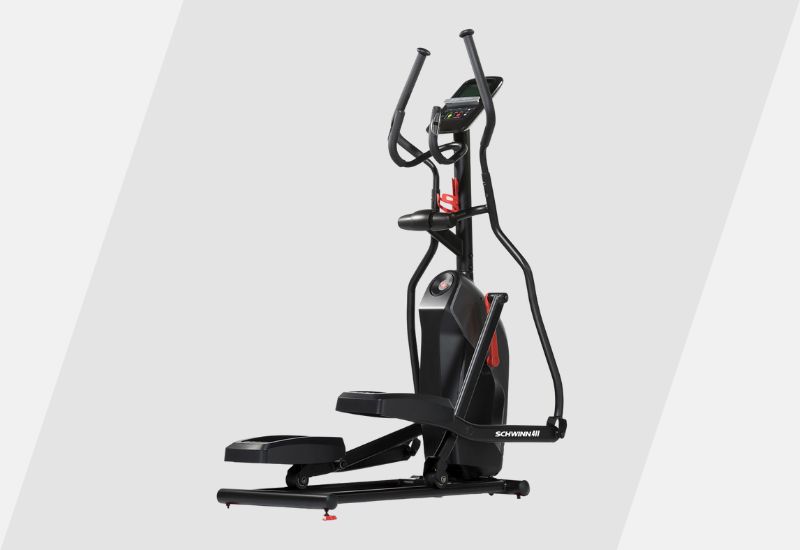 It's not a secret that cardio machines can be prohibitively expensive. Over the years we have tested residential and commercial ellipticals that exceeded $5,000 in price (!!!).
And for most of us, that kind of cost is simply not in our wheelhouse.
Fortunately, there are plenty of very budget-friendly elliptical trainers on the market for home gyms, and our favorite is the Schwinn 411 Elliptical Machine.
It costs around $500, is backed by one of the most reputable brand names in the cardio equipment game, and it kicks a surprising amount of butts when it comes to performance.
For starters, it has an 18" stride length, which will be suitable for everyone save for the taller folks, a 300lb max user weight, and is priced way cheaper compared to other ellipticals with similar features.
(The Schwinn 411 is also a huge jump in quality from many of the $200 to $300 cheapo ellipticals you see on Amazon.)
The Schwinn 411 works in smaller spaces, too, with a depth of just 53", which is far below what is "standard" for ellipticals (70" to 80" is typical for front and rear drive elliptical machines).
The console has all of the basics, including interval programs, quick start, heart rate programs, and has 16 levels of resistance to meet you where you are with your training goals.
Finally, for people who need portability from their elliptical machine, the Schwinn 411 is very lightweight at 100lbs, making it easy to move around or tuck away between workouts.
While I didn't experience this myself, in several reviews I've seen online, people have struggled with the resistance on the lowest levels finding that the 411 felt "stiff" on the low levels of resistance.
Also, the 411, unlike its big brothers the Schwinn 430 and Schwinn 470 doesn't have an incline option.
| | |
| --- | --- |
| ✅ PROS | ❌ CONS |
| Best budget-friendly elliptical machine for home gyms | Some reviewers have noted high resistance at starting levels |
| 18" stride length | No incline |
| 16 levels of resistance | |
| Compact and space-saving design | |
| Lightweight; easy to move | |
Best Elliptical Under $600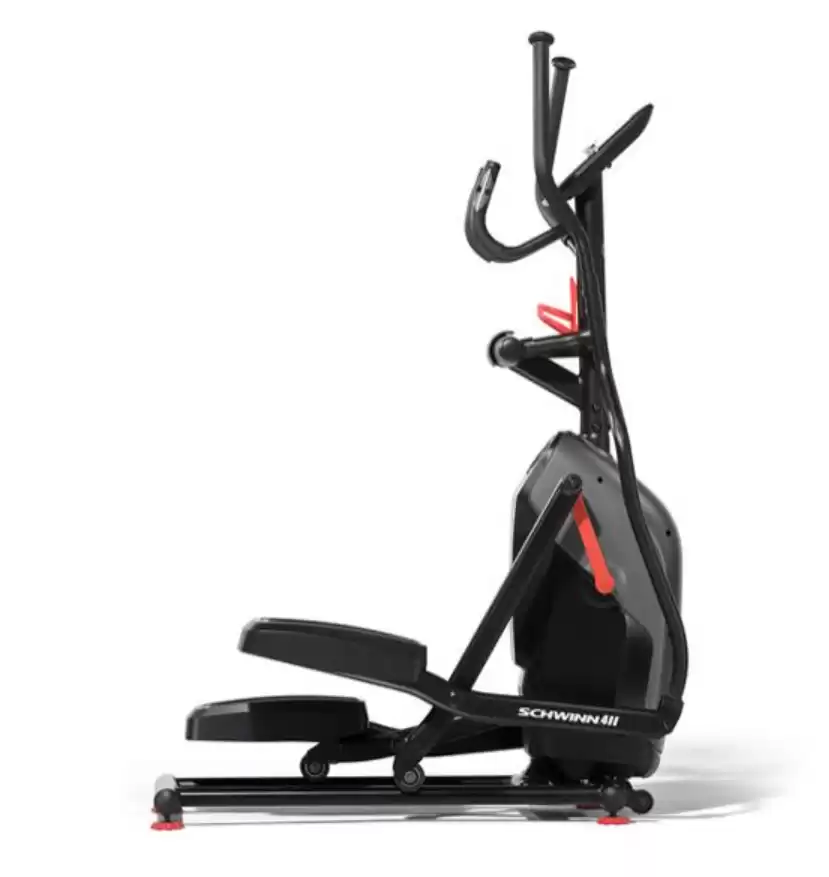 ---
Nautilus E616 Elliptical Machine – Best Elliptical Under $800
⭐ Best for: People who want the basics of an elliptical done right for under $800
Price: $799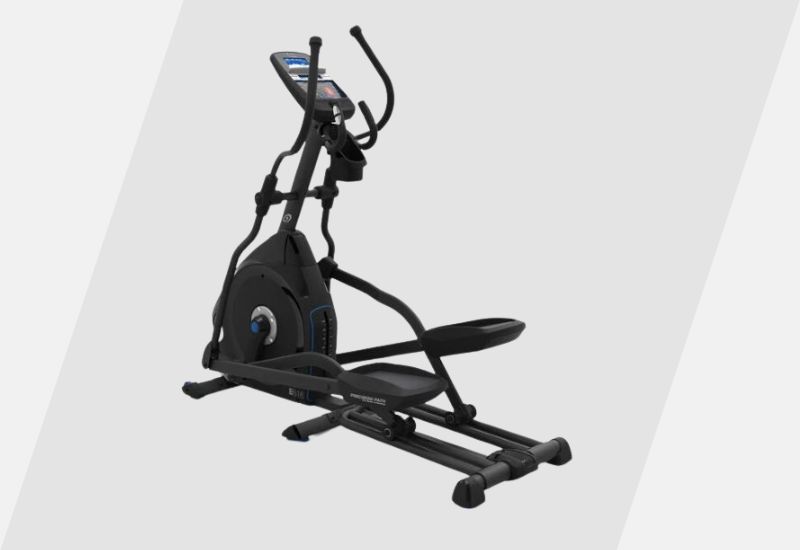 The Nautilus E616 Elliptical is one of my favorite ellipticals of all time and I LOVE the combination of performance features and price.
It's the best elliptical trainer under $800—and it's not even close.
It has a robust 22lb flywheel and a powered incline—two things no other elliptical at this price can claim. The E616 also has a 20" stride length and a respectable 300lb weight capacity.
The console and display on the Nautilus E616 is fairly basic, but to be honest, that only adds to the charm for me.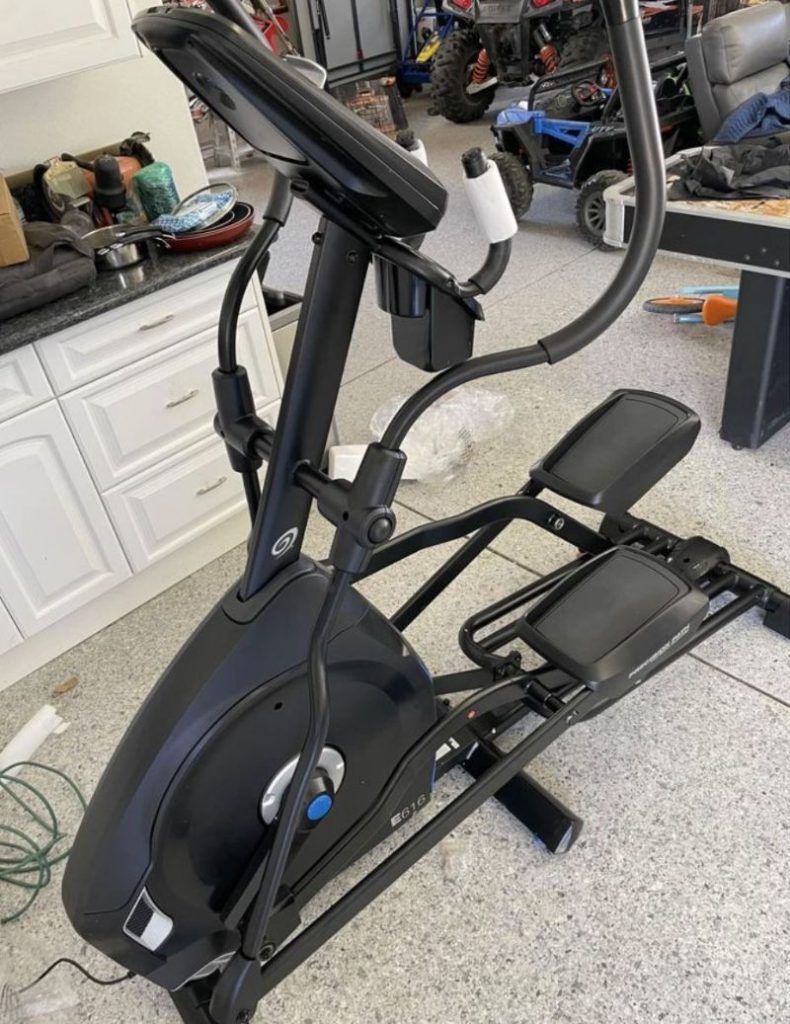 Call me old-fashioned, but there are times when I have no interest in logging on to an online training platform (Peloton, iFit, STUDIO, etc) and sifting through thousands of classes to find the right one for me.
Some days, I want to just jump on the elliptical, hit manual, and get to work.
The Nautilus E616 is perfect for these types of no-frills workouts.
Note: If you like the Nautilus E616 but want just a few more bells and whistles, its big brother the Nautilus E618 is also an excellent option with a heavier flywheel (30lb), longer stride length (22") and adjustable foot pedals for a couple of hundred dollars more. Read my review of the Nautilus E618 here.
| | |
| --- | --- |
| ✅ PROS | ❌ CONS |
| No-frills display; best for people who want to get on and go | Honestly, don't really have any beefs with this machine |
| Best elliptical machine under $800 | |
| 22lb flywheel | |
| 20" stride length | |
| Motorized incline (6 levels) | |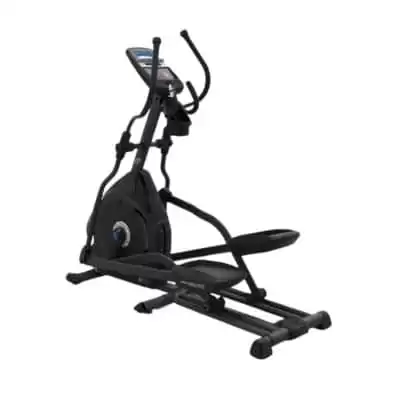 ---
Sunny Health E905 Elliptical Machine
⭐ Best for: Shorter and entry level users looking for a compact and lightweight elliptical machine
Price: $200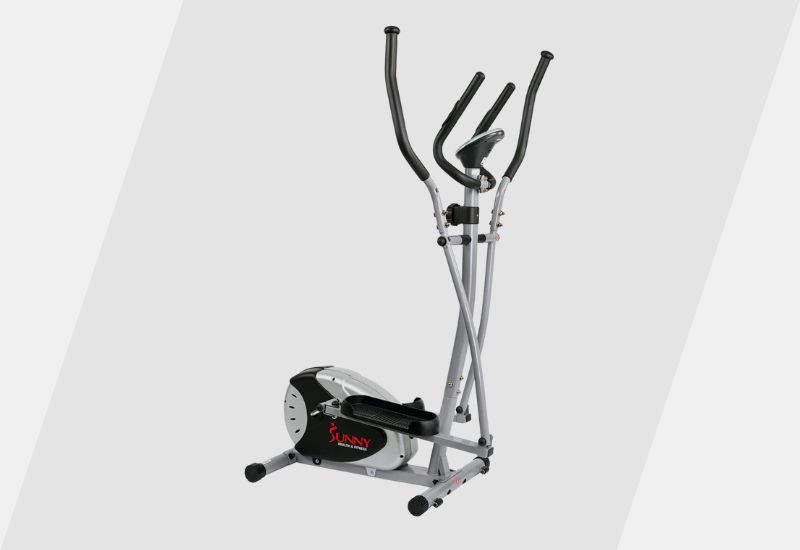 Sunny Health is one of the most popular low-budget makers of fitness equipment, with a wide range of workout gear, such as budget squat racks, dumbbells, and yup, elliptical machines!
The Sunny Health E905 is about as budget-friendly as it gets, retailing for less than $200. The E905 has an extremely small footprint (28" x 17") which is about 35% that of a standard elliptical.
It has eight resistance levels, a very basic digital display (like, it's a stopwatch kind of basic), and because it is so compact and light, it's a breeze to move around when not in use.
The Sunny Health E905 is going to be the perfect elliptical smaller users as it has a stride length of 11" (shortest on the market, BTW) and a max user weight of 220lbs.
As you can guess with those kinds of specs, the Sunny Health E905 is not for larger or more experienced users who will benefit from a sturdier design and increased stride length.
And one thing that kinda grinds my gears about this machine is that there is no tray for parking my smartphone or tablet while working out.
But for shorter people looking for a portable and no-frills elliptical, the Sunny Health E905 is a great option.
| | |
| --- | --- |
| ✅ PROS | ❌ CONS |
| Ultra-compact design; footprint is just 28" x 17" | Low max user weight capacity |
| Eight resistance levels | Short stride length; only suitable for shorter people |
| Easy to assemble | No tray for smartphone/tablet |
| Very budget-friendly | |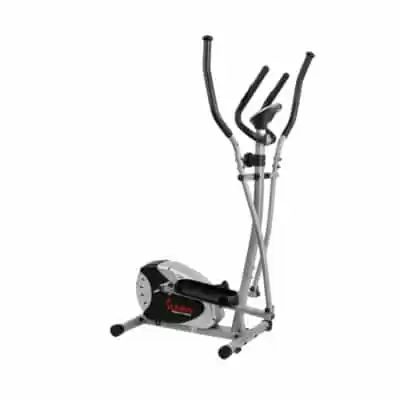 ---
The Best Elliptical Machines – FAQs
Are elliptical machines worth it?
Elliptical machines are an investment, there's no doubt about that. The cost of ellipticals can be through the roof when you start looking into higher-end machines.
If you are going to actually use it, then yes, an elliptical machine is 100% going to be worth it. The convenience of having a cardio machine at home, with no drive to the gym, no line or wait list for the machine, pays for itself quickly.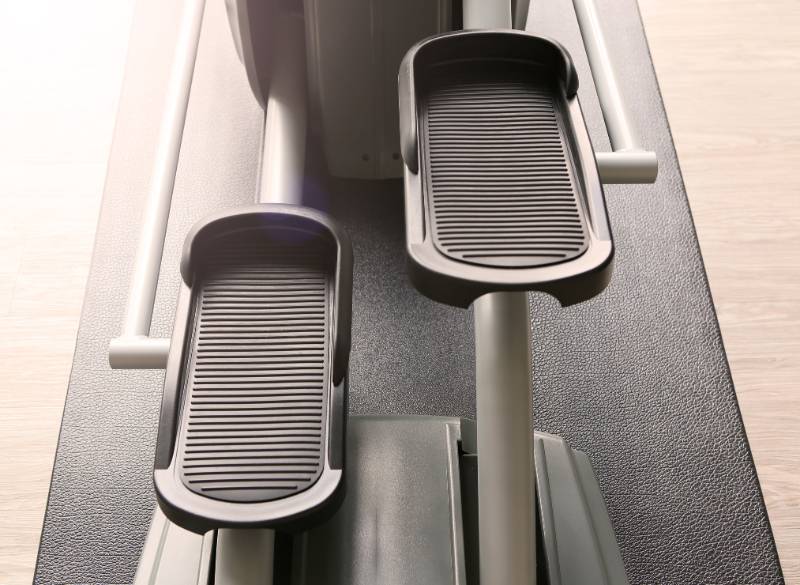 Plus, the quality with which residential elliptical machines are made nowadays, easily rivaling the build quality of commercial ellipticals at your local gym, which means you don't have to sacrifice on ride quality either.
What is the best inexpensive elliptical machine?
Depends how cheap you want to go.
The Sunny Health E905 is a quality "cheap" elliptical that is perfect for shorter people and costs less than $200.
For an elliptical machine that starts to rival the machines you see at your local gym, the Schwinn 411 is a good starter elliptical.
And if you want an even sturdier machine, the Nautilus E616 has a heavy flywheel and a reasonable price tag of $799.
Which is better for home exercise—a treadmill or elliptical?
Treadmills and ellipticals are both excellent choices for cardio and weight loss, but ellipticals hold the edge when it comes to muscles worked and injury prevention when it comes to elliptical vs. running.
Elliptical machines work both your upper and lower body (or just your lower body), while treadmills only work the lower body.
Ellipticals are also low-impact, unlike treadmills, which means you can avoid stress injuries and joint pain that are inherent with running.
The Bottom Line
The elliptical machine is one of the best all-around cardio machines for weight loss and building cardio.
And fortunately for us, there has never been more options for buying an elliptical for our home.
To recap:
⭐ The Sole Fitness E95 is our #1 overall pick thanks to its unbelievably smooth ride, ergonomic foot pedals, and heavy flywheel.
The NordicTrack Commercial 14.9 is the go-to elliptical for people who love doing online classes and workouts with its 14" HD touchscreen.
The ProForm Pro HIIT H14 is the perfect elliptical + stepper combo for more experienced users who love doing hardcore interval training.
Pick your weapon of choice, get your cardio on, and stride your way to accomplishing your health and fitness goals in the comfort of your own home!
---
More Elliptical Guides and Reviews
Didn't find the elliptical you were looking for?
We've published a TON of resources to help you find the perfect elliptical machine for you and your goals:
The Best Ellipticals with Adjustable Stride for Home Gyms. Looking for an elliptical with an adjustable stride length? Here is a look at the best ellipticals with adjustable stride for home gyms.
The Best Ellipticals Under $800: Studio-Grade Ellipticals on a Budget. Elliptical trainers don't have to cost a fortune to give an awesome workout. In this guide to the best elliptical trainers under $800, we list the top options on the market right now so you can buy with confidence.