Welcome to YourWorkoutBook.
YourWorkoutBook.com was built with one purpose: to give athletes and lifters the tools and information they need to be successful in pursuing their goals.
At YourWorkoutBook.com, our mission is to empower individuals on their journey toward a healthier and fitter lifestyle. We strive to be the go-to resource for comprehensive and unbiased reviews of fitness equipment, while also providing expert exercise tips and guidance.
Our website aims to simplify the process of choosing the right fitness equipment by offering in-depth reviews that are based on thorough research and analysis.
We understand that investing in fitness equipment can be a significant decision, and our mission is to ensure that our readers make informed choices that align with their specific needs and goals.
At the end of the day, we don't believe "high performance" is just for the Olympic athlete standing atop of the podium.
Our ethos is that everyone has a high performer in them, itching to get out.
Our content is designed to help them do just that.
Olivier Poirier-Leroy, NASM-CPT — Owner and Editor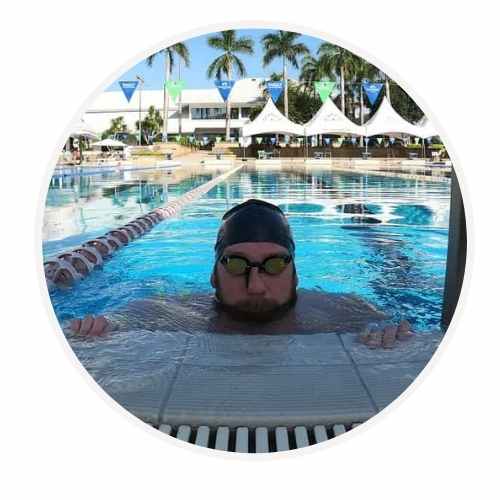 I was born 30ish years ago in a beautiful archipelago of islands called Les-Iles-de-Les-Madeleines, Quebec. Since then I have been lucky enough to live all over Canada and the U.S., making stops in Winnipeg, Hamilton, Princeton, NJ, Santa Barbara, CA, Vancouver, and finally… beautiful Vancouver Island, British Columbia.
When I am not sitting at the keyboard writing about working out (for this site, as well as USA Swimming, SwimSwam.com, Muscle and Strength, Cut & Jacked, Greatist, STACK, and more) you'll find me training.
I love strength training, but I am equally fascinated with the mental aspect of working out and training and am always looking for ways to up the mental game of my clients (and myself!).
Some of my articles around the web include:
There is nowhere I would rather be than sprinting back in forth in a moderately chilly pool, lifting weights with headphones in, or doing hill sprints down the road from my house.
For me, training is my happy place.
It's my Moment of Zen, it's my therapy, and it's where I go to push and challenge myself.
With this website and book, I hope to help you make it yours as well!
Jeff Grace, yoga instructor — Contributor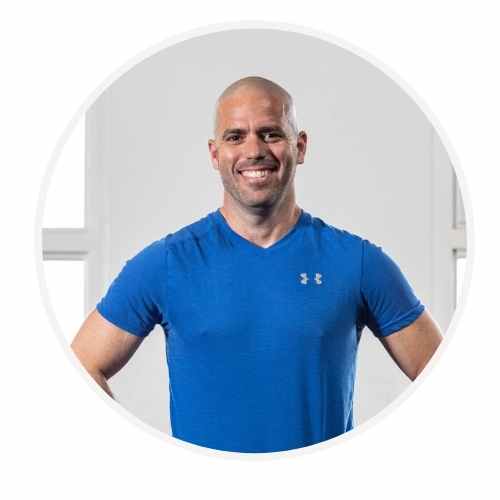 Jeff has been teaching yoga for the past decade and is trained in vinyasa (flow), hatha, yin, restorative, advanced therapeutic yoga practices and mindful meditation. He has taught yoga to several different populations including schools, individuals with different health challenges and world class athletes.
He started his personal yoga practice over 20 years ago and was attracted to it because of both the physical and psychological benefits. Yoga has helped improve his performance in several sporting pursuits and his overall wellness.
Certified Yoga Therapist – IAYT
500 Registered Yoga Teacher – YA
Jeff runs a successful online yoga program for swimmers and is our resident pro when it comes to everything yoga:
You can also catch up with Jeff on social:
Raymond Hodgkinson, CrossFit athlete and coach – Contributor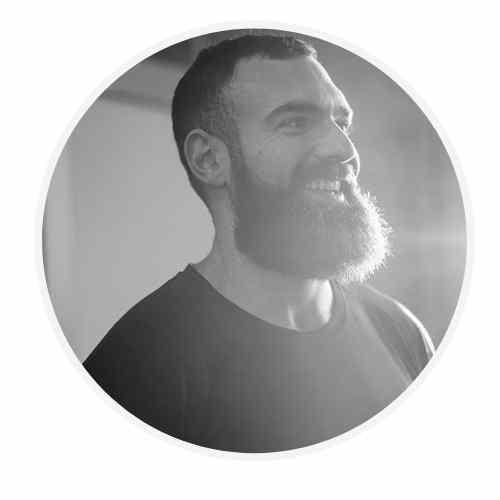 My journey in sport started at a young age. I played indoor lacrosse at an elite level for many years, and professionally as an adult. It wasn't until my teens that I realised to keep up with my competition I needed to train off the floor.
Having never been one to exercise it was a tough transition. I soon realised I had an immense passion for training, and soon my pursuit of fitness outgrew my love for sport.
After my professional lacrosse career ended, I had a competitive fire that was still burning. I then found competitive CrossFit and continue to compete today. I share my passion for fitness by coaching and writing programs for others trying to achieve levels of functionality and competitive prowess. Along the way, I have experimented with many different ideas and training concepts.
CrossFit Level 2 Trainer
CrossFit Gymnastics Trainer
You can catch up with Ray on Instagram, where he posts workouts, training tips, and more:
Genevieve Jarun, NASM-CPT — Contributor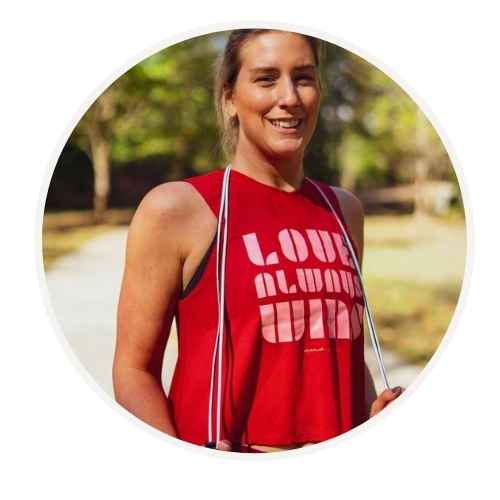 Genevieve's journey in sport and fitness started at 5 years of age when she jumped into the lap pool. From there, she swam at a National level throughout her youth. Upon retiring from elite-level competition, she fell out of love with fitness and working out.
It wasn't until after having a couple of daughters that she discovered her love for getting a good sweat on. She now teaches group classes and one-on-one coaching with clients in the greater Atlanta area.
When she isn't driving the kids to school or practice, and teaching fitness classes, you'll find Genevieve hiking, lifting small and heavy, paddle boarding, and doing one of her favorite HIIT workouts.
You can follow Genevieve on Instagram, where she posts workouts, exercise tips, and general awesomeness:
Got questions? A hot tip on a cool new piece of training gear? Or simply want to say hello?
You can reach out to the team at YourWorkoutBook at our contact us page.