Hi, my name is Olivier.
And welcome to YourWorkoutBook.com.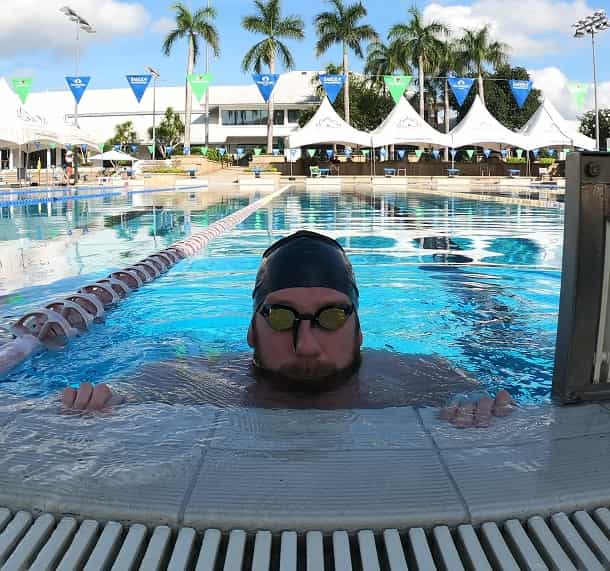 I was born 30ish years ago in a beautiful archipelago of islands called Les-Iles-de-Les-Madeleines, Quebec. Since then I have been lucky enough to live all over Canada and the U.S., making stops in Winnipeg, Hamilton, Princeton, NJ, Santa Barbara, CA, Vancouver, and finally… beautiful Vancouver Island, British Columbia.
When I am not sitting at the keyboard writing about working out (for this site, as well as USA Swimming, SwimSwam.com, Muscle and Strength, Cut & Jacked, Greatist, STACK, and more) you'll find me training.
I love strength training, but I am equally fascinated with the mental aspect of working out and training and am always looking for ways to up the mental game of my clients (and myself!).
Some of my articles around the web include:
There is nowhere I would rather be than sprinting back in forth in a moderately chilly pool, lifting weights with headphones in, or doing hill sprints down the road from my house.
For me, training is my happy place.
It's my Moment of Zen, it's my therapy, and it's where I go to push and challenge myself.
With this website and book, I hope to help you make it yours as well!
How YourWorkoutBook Came Into The World
I was a competitive swimmer for as long as I can remember (Speedo and all). Over my career, I was lucky enough to set a few provincial and national age-group records, led my university team to an OUA championship, and finaled at Nationals in a couple of individual races as well.
During my swimming career, I was always encouraged to keep track of my practices and performances at competitions. Doing so helped me keep me motivated and provided a bird's eye perspective of where I was doing good, and conversely, where I could improve.
When I swam there wasn't anything available that could centralize my goal setting, goal planning, and the monitoring of my swimming goals and performances.
This is what led me to create YourSwimBook. It's a logbook and a goal-setting guide made specifically for competitive swimmers.
When I made the transition from full time amateur athlete to gym rat, I wanted to bring that same set of tools that helped me in my swimming to what I was trying to accomplish at the gym.
Even though there were tons of options available online from web apps, mobile apps, to other books (I bought a $120 stack of log books from Amazon — duds), I was surprised to find the other options lacking.
It was hard to tell if the people who designed the books had ever set foot into a gym. One particular face-palm moment was a logbook that had a field so that you could track your fitness expenses.
Yes, fitness expenses. (Fitness and wellness shouldn't be costing you a thing — you should be measuring what you are getting out of it. But I digress.)
So instead I created my own spreadsheets and tables using Word and Excel. Dating back as far back as 2007 (anything before that was lost in the great hard drive collapse of November 2006) I have a memory stick full of clumsy tables, undated workouts, and unorganized notes.
Not satisfied with the other logbooks on the market, or using Word, I decided that I was going to make my own. No more Word files, spreadsheets or bush-league alternatives.
This is how YourWorkoutBook was born, as most things are, out of a frustration of the current options.
Testimonials about YourWorkoutBook
Although YourWorkoutBook (the actual logbook) is currently undergoing an overhaul, this is what past users and readers had to say about the book: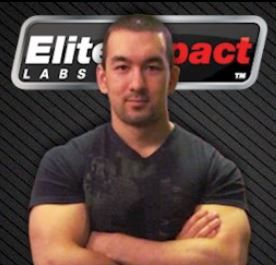 "I've said it countless times before–the single most powerful tool in ANY fitness program is a workout log book. Steady progress from week to week is the name of the game, and you MUST have an objective, organized way to track all aspects of your program if you're serious about your results. I highly recommend YourWorkoutBook to anyone who wants to achieve their workout goals in the fastest, most efficient way possible." Sean Nalewanj— Fitness Coach, SeanNal.com.

"After starting to use YWB I noticed that I'm able to be much more focused at the gym. All of my lifts have improved because I can see exactly what I did last time, and this gives me the ability to step it up every time. Without a doubt if you are serious about better workouts you need a copy of YourWorkoutBook with you." Wes Colwell–Co-Owner, Atlas Junk Removal.

"The first few days of using YourWorkoutBook was a big eye-opener on how I was actually eating, sleeping and training…After just a month of using the book I am feeling and training better than ever thanks to the user friendly organization of YourWorkoutBook." Britton Emerson–Founder & Owner, The Meal Prep Kitchen Co.
Getting Social
You can stay up to date with YourWorkoutBook, our blog, and our goings-on by hopping onto any one of our following social media feeds:
Also, if you want to contact me, you can reach out to me and the team at YourWorkoutBook at our contact us page.