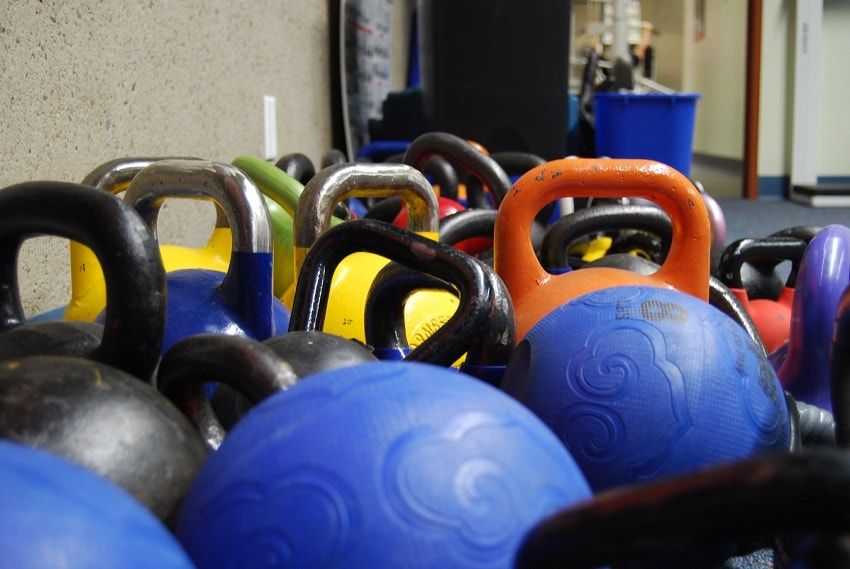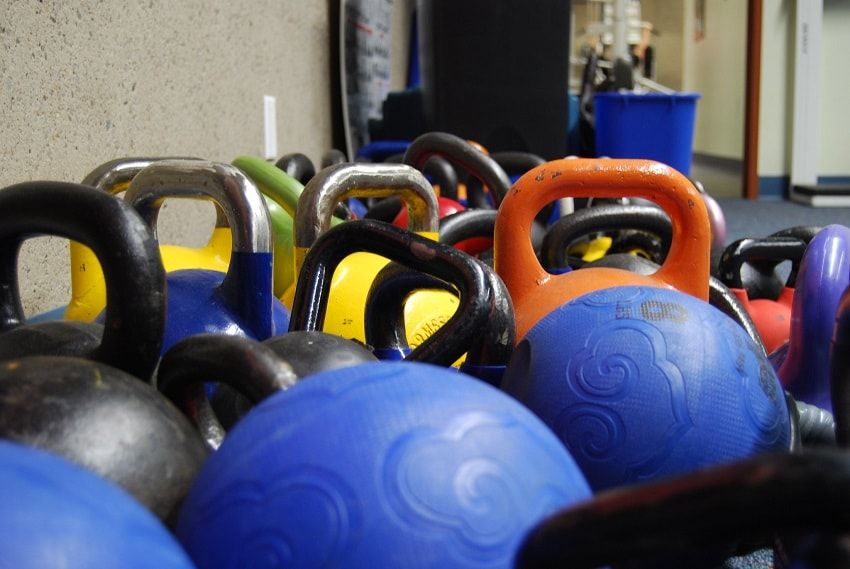 Looking to get started with working out at home? Here are the best home gym essentials to get you started.
Whether you have a little bit of room, a lot of room, are a fitness pro, or you just getting back into the swing of things workout-wise, this list of home gym essentials has you covered.
All of these home gym essentials are on the lower side of things when it comes to price.
No Peloton, built-out home gym or power rack here, but plenty of items under $100 that will give you a kick-ass workout with little space and not having to spend a ton of money.
1. Kettlebell
Kettlebells are the Swiss Army Knife of workout equipment. Upper body, lower body, cardiovascular, strength building, speed endurance, and more. There is literally no end to the combinations and things you can do with a kettlebell.
But one of my favorite aspects of having a kettlebell at home (and particularly for those just starting to use one) is that the learning curve on them is much faster compared to the complex compound lifts you see in the gym. You can start with your basic kettlebell swings and with enough time and instruction, work towards the ultimate KB exercise, the Turkish Get-Up.
On top of their versatility, kettlebells are portable (I have two in my truck which allow me to go work out in a parking lot instead of having them thump on the floor between rounds, disturbing the tenants that live below me) and are super durable.
Solid cast-iron kettlebells like the AmazonBasics Cast Iron Kettlebells are no-frills, have thick, comfortable handles and vary in weight from 20 pounds and up.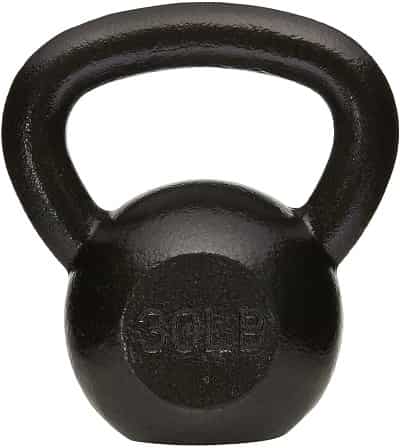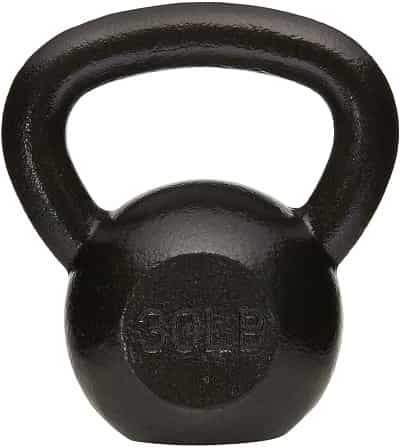 ---
2. Pull-up bar
Put your hands up if you like thicker arms, stronger shoulders, and that big, sloping V-shaped back? Looks like just about everybody.
With a basic doorway pull-up bar, which works like magic by using leverage against the doorway, reducing the need for screwing anything or tracking down studs in the walls, you can smash out pull-ups to your heart's content.
(If you don't want to risk damaging your doorframe and trim, consider one of our favorite free-standing pull-up bars.)
Pull-up bars like the Iron Gym Total Upper Body Workout Bar, can be quickly propped up on a doorframe and taken down in seconds, can support up to 300-pounds in bodyweight, and works with doorways between 24-32 inches.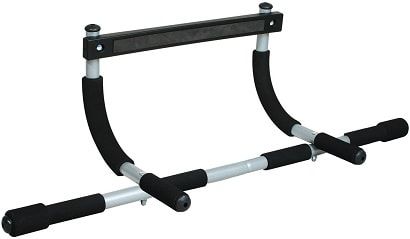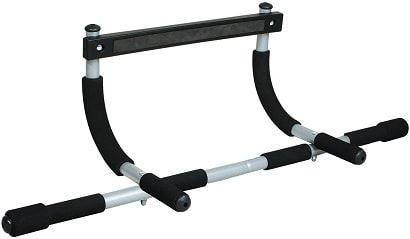 ---
3. Ab Roller
If you are looking for something a little tougher than your standard plank, and you want to spend less time doing crunches and more time actually working your core, an ab roller wheel has got you covered.
Rolling in and out of extension is basically a dynamic plank, challenging multiple core muscles at varying times. Unlike your traditional crunch, you also tap the erector spinae (the stabilizing muscles that run along your spine), your lats, shoulders and triceps. Ab wheels, despite what the name suggests, are actually a core and upper body workout.
There are different types of ab rollers as well—you've got your classic two-handed ab roller, and my preferred model, the SKLZ two wheel model, that allows you to do single and double arm roll-outs.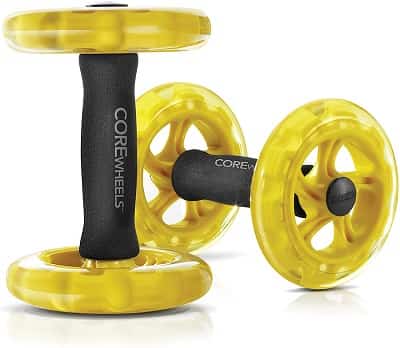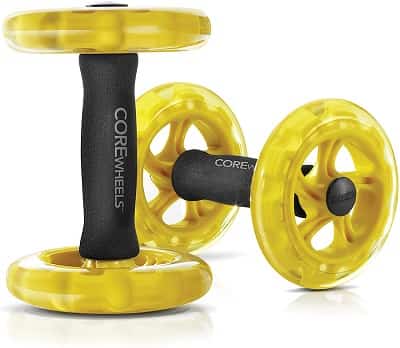 ---
4. Resistance Bands
These have become a staple of most home and gym workouts, and are also one of my recommended pieces of dryland equipment for competitive swimmers.
Frequently used for high rep sets targeting the glutes (if my Instagram feed is anything to measure this off of), resistance bands are also super useful for activation work, core strength (try pulling your arms apart while doing dead-bug legs!), and even pull-aparts.
More serious lifters will find that the heavy-duty resistance bands–capable of generating over 270lbs of tension!–are excellent for improving lockout strength, building acceleration through lights, and in a pinch, can be a substitute for free weights like dumbbells and kettlebells.
Their versatility is limited only by your imagination. (You can also use the longer, commercial-grade resistance bands as pull-band assists.)
Pick up a set of looped resistance bands like the ones below–they come in a variety of levels of resistance, are dirt cheap, and you can carry them around in the handy sack provided.
Other bands to consider are fabric resistance bands, which provide even more resistance and won't roll or chafe on the skin.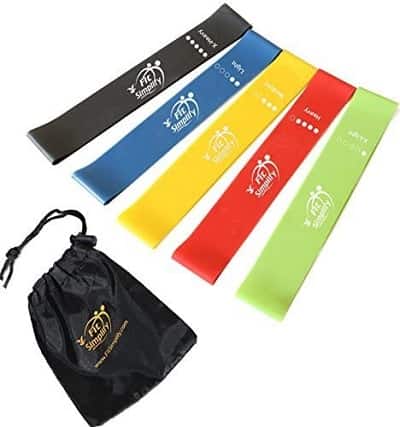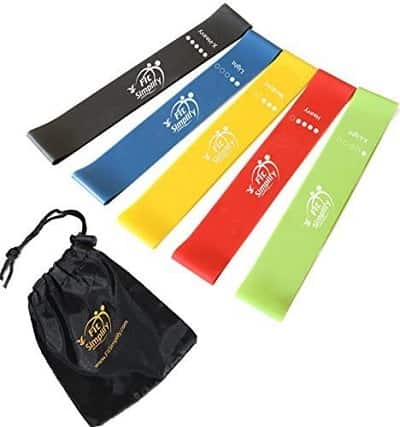 ---
5. Yoga Mat
For those of you working out on a carpeted surface (and don't want to drench their thick shag carpeting with sweat) or on harder surfaces like concrete or hardwood, a yoga mat (or any exercise mat, really) is a must-have piece of home gym equipment.
Yoga mats are an essential for way more than just doing yoga (if you are looking for a killer yoga program you can do at home, check out my Yoga Burn review) and are an all-purpose accessory for all of your stretching and exercise needs. Additionally, they keep sweat off the floor and can reduce bacterial growth as most are coated with an anti-bacterial coating.
Protect your back, protect your floor, and protect your nostrils.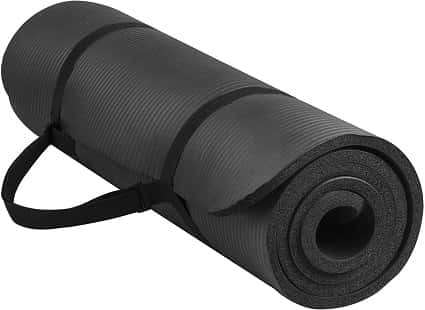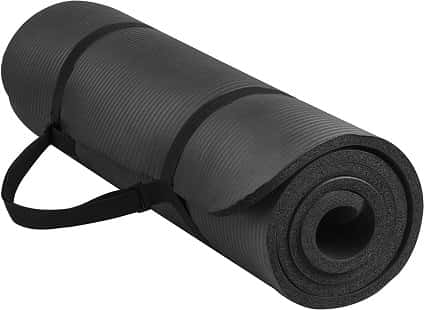 ---
6. Foam Roller
How often do you foam roll? Before your workouts? After? When you are chilling at home watching Netflix?
I have several foam rollers and muscle roller sticks scattered around my place (including a couple of vibrating foam rollers), and they are perfect for doing some at-home mobility work, particularly when sitting on the couch or even when working from home at your desk (my go-to move at the desk is Tiger Tailing the outsides of my neck, traps, and even forearms).
The truth is, you can only workout as well as you are recovering, and the ubiquitous fluorescent foam roller is a key weapon in your rest and recovery protocol.
The TriggerPoint Grid Foam Roller has been my go-to model from day one (although I have also flirted with the more bumpy Rumble Roller from time to time), and is available in a few different colors and lengths.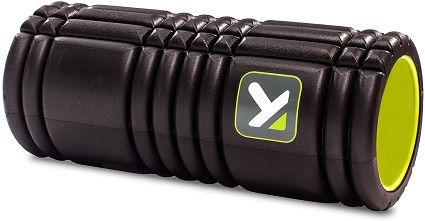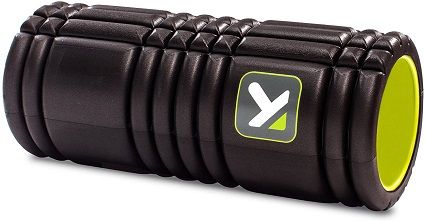 ---
7. Skipping Rope
Skipping rope is as bang-for-your-buck as it gets when it comes to cardio.
Although not all of us can skip rope in the comfort of our home (particularly those of us who live in multi-residence buildings with neighbors to the south of us), a skipping rope can be hauled out to the driveway or the parking lot (if you plan on jumping rope on concrete, consider investing in a jump rope mat to extend the life of your rope).
Cheap, generally durable, and a low-space way to get some decent cardio and fast twitch development, a skipping rope is a great addition to your home workout equipment that takes up almost no space.
The XYL Skipping Rope is budget friendly, long enough for tall people like myself (the rope is 9'8″ long), and the handles are coated with durable foam making them comfortable for those long sessions in the driveway.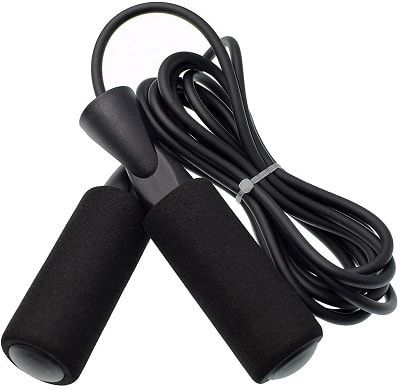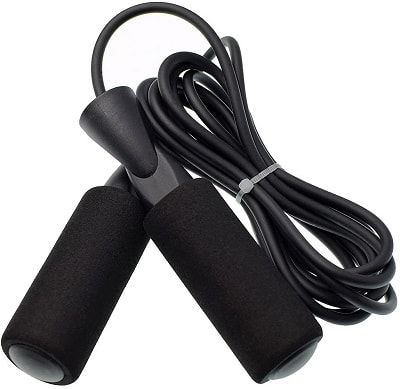 ---
More Gear Guides
5 Best Weighted Vests for Dominating Your Workouts. Adding a weighted vest is a quick way to up the challenge factor in your training. Here are my favorites.
Best Weightlifting Shoes for Crushing the Gym. Ready to take your lifting to the next level? Weightlifting shoes might just be the ticket. Here's a breakdown of the top weightlifting shoes on the market.
6 Best Medicine Balls for Working Out. Medicine balls are a highly functional piece of workout equipment. Here are our favorites, no matter what your goals in the gym are.
6 Best Garage Gym Fans. Beat the heat and work out in comfort with the right home gym fan. Read on for our favorite fans for working out.