Looking for the right fabric bands for your workouts? We got you covered. Read on for the best fabric resistance bands. Unleash the gains!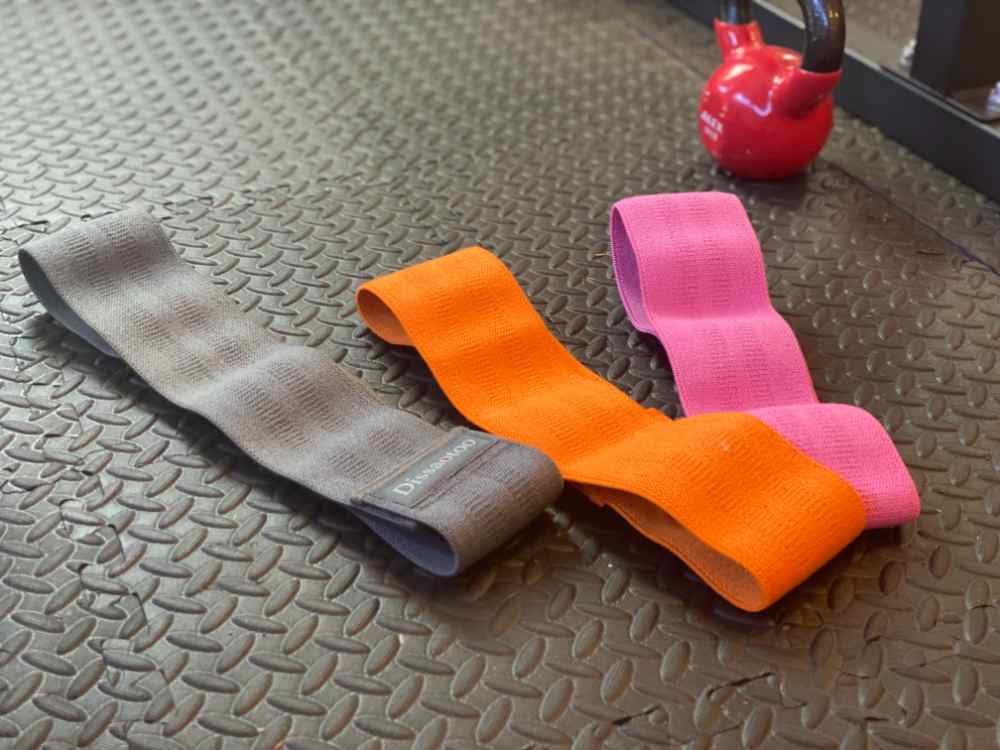 Booty bands, glute bands, hip bands, whatever you wanna call them, fabric resistance bands have become extremely popular in recent years.
And there are some very good reasons for why this is:
? Super durable. Fabric resistance bands are more durable than latex rubber bands. The thicker construction is less prone to snapping and cracking.
? They provide more resistance. While resistance bands in general are a great tool for your workouts, fabric bands give you a wider range of resistance. Stronger glutes ahead!
? Fabric bands don't roll and slip. Unlike rubber resistance bands, which can roll on your skin during use, fabric bands stay put.
? Varying lengths (and resistance levels). Unlike other resistance bands, like power or heavy resistance bands made primarily for lifting weights or pull-up assist bands, fabric bands come in different sizes, with longer bands being "harder."
Fortunately, there are plenty of options out there for fabric resistance bands. No matter what your goals are in the gym or how experienced you are training with bands, there is a set of bands for you.
Below is a breakdown of the best ones out there including key features, price points, and much more.
Let's get right into it.
Arena Strength Fitness Fabric Resistance Bands
Are you looking for a loop band that can take your workouts to the next level? Look no further than the Arena Resistance Loop Bands.
They can be used for resistance training, rehabilitation, or as part of a warm-up or cool-down routine. The bands can be used in conjunction with free weights and machines for an added challenge to any workout.
The Arena Strength Fabric Resistance Bands include three different bands with multiple levels of resistance, so you can choose which one is appropriate for your workout. They are also non-slip and won't roll or slide, so they're perfect for any type of exercise.
The sturdy case makes it easy to store them in between uses, and the 33-page training manual will help get you started on your fitness journey.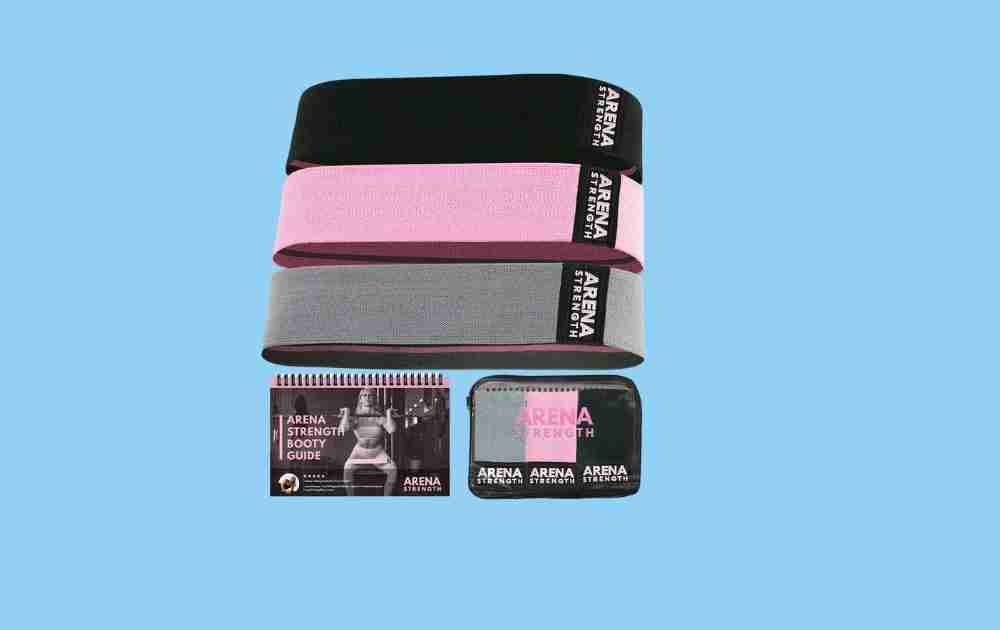 Peach Bands Fabric Resistance Booty Bands
Peach Bands Fitness is all about the booty, producing cable ankle straps and barbell pads for hip thrusts. Their flagship product, the Peach Bands, is a killer choice for people looking to crank up their booty gains.
The bands have a non-slip design and thick fabric that won't crack and snap during your workouts. Each set comes with three bands and Peach Bands includes a carry bag to store and travel your bands.
While not as thick as some of the other bands on the market, Peach Bands gets high marks for its increased resistance levels, with the heavy band creating 30lb of resistance, making it best suited for more advanced users and athletes.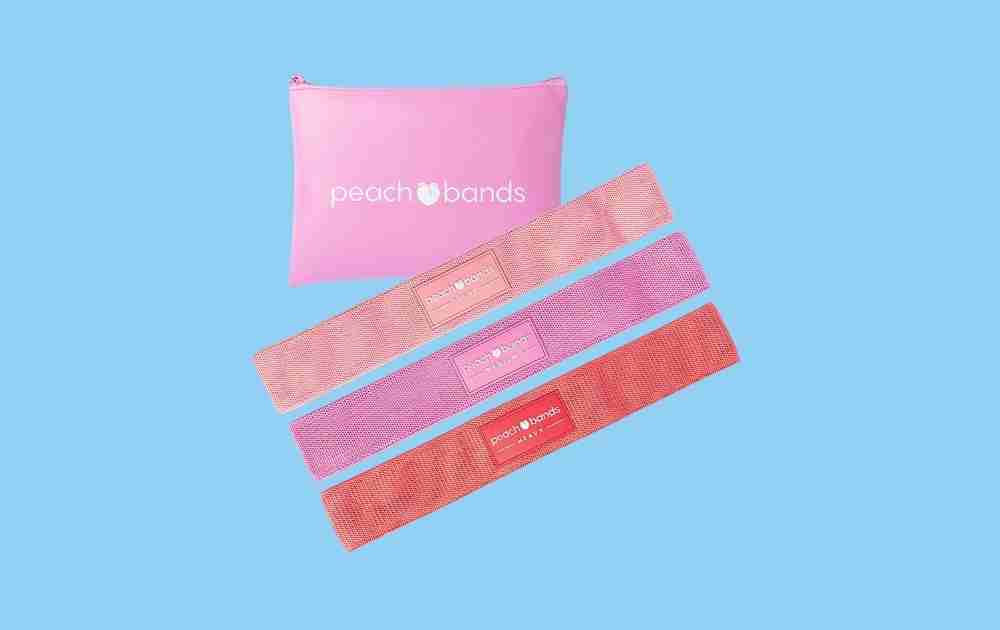 Booty Lab Resistance Exercise Fabric Bands
Booty Lab Resistance Exercise Fabric Bands are an excellent workout tool for all fitness levels. These exercise bands have a wide and non-slip design and are comfortable against the skin, so you can get the most out of your exercises.
Each set comes with three different resistance levels, giving you a variety of options of difficulty when working out. I particularly like the camo color patterns that give you a fun and stylish look.
They are priced very competitively, with a three-pack costing around $16 (check Amazon for current pricing and shipping options).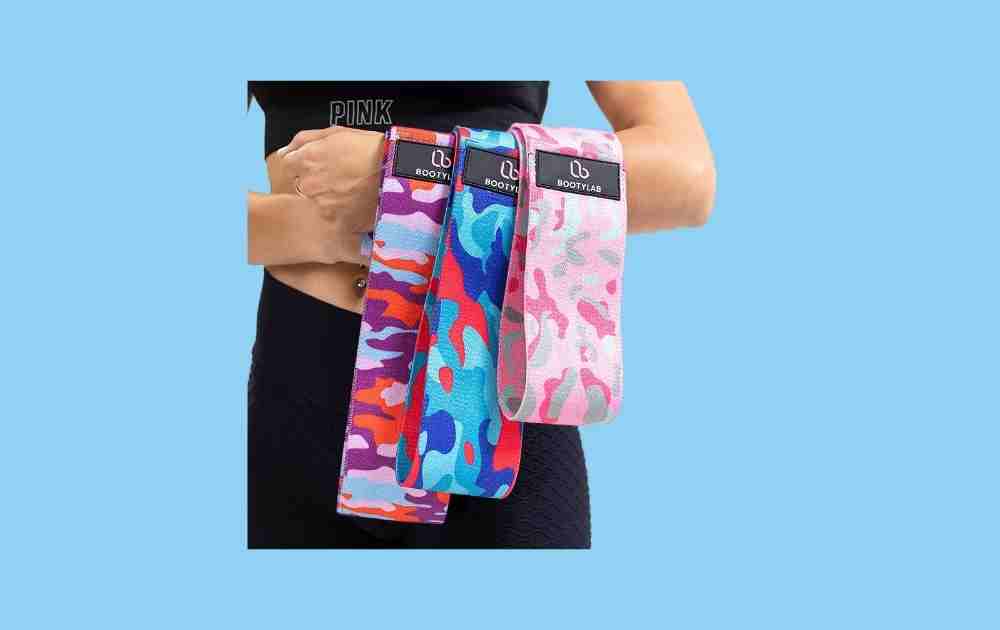 Mandrill Fabric Booty Bands
One of the most frustrating parts about using rubber loop bands is the tendency for them to roll and snag on your skin and body hair.
The Mandrill Fabric Booty Bands avoid this problem with extra width—at 3.15" it's one of the widest on the market. The soft fabric keeps from bunching up whether you are using the band for added stability when doing squats or doing high rep sets of glute bridges.
See also: 6 Best Banded Glute Exercises (Plus a 20-Minute Workout)
Mandrill ships these in a three-pack, with the bands providing three levels of resistance (the longer one is the hardest one), and they back the bands with a three-year industry-leading warranty, giving you peace of mind while you chase your booty-building goals in the gym.
Each three-pack costs just over $20 (check Amazon for current pricing and availability) and Mandrill includes a mesh carrying bag to store the bands between workouts.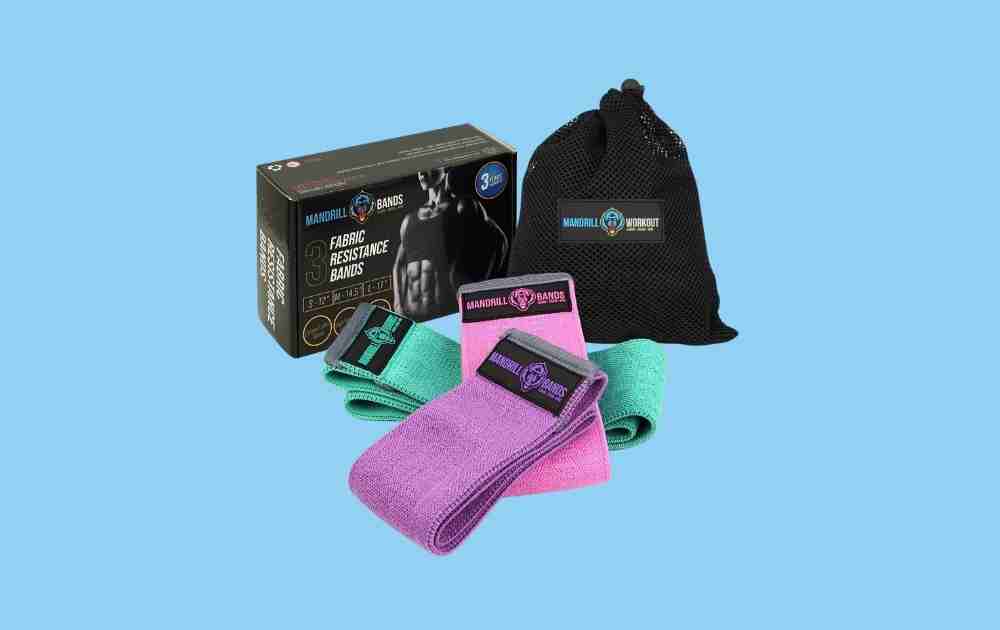 WODSKAI Resistance Exercise Fabric Bands
Looking for the most amount of resistance levels possible with your bands? WODSKAI has you covered with this five-pack of bands that go from extra light (yellow) up to an extra heavy (black), giving you plenty of options for workout difficulty.
Made with cotton polyester fabric, the bands won't slip, roll, or slide around while exercising, leaving you to focus on your workout instead of wondering when the band is going to roll up or crack.
WODSKAI ships these hilariously well-priced bands (you get five bands for about $12—check Amazon for current pricing and availability) with a carry bag. Perfect for home workouts, training on the go, or using as part of your sessions at the gym, the WODSKAI Fabric Bands are the ideal tool for the athlete or gymgoer who wants bands with maximum resistance options.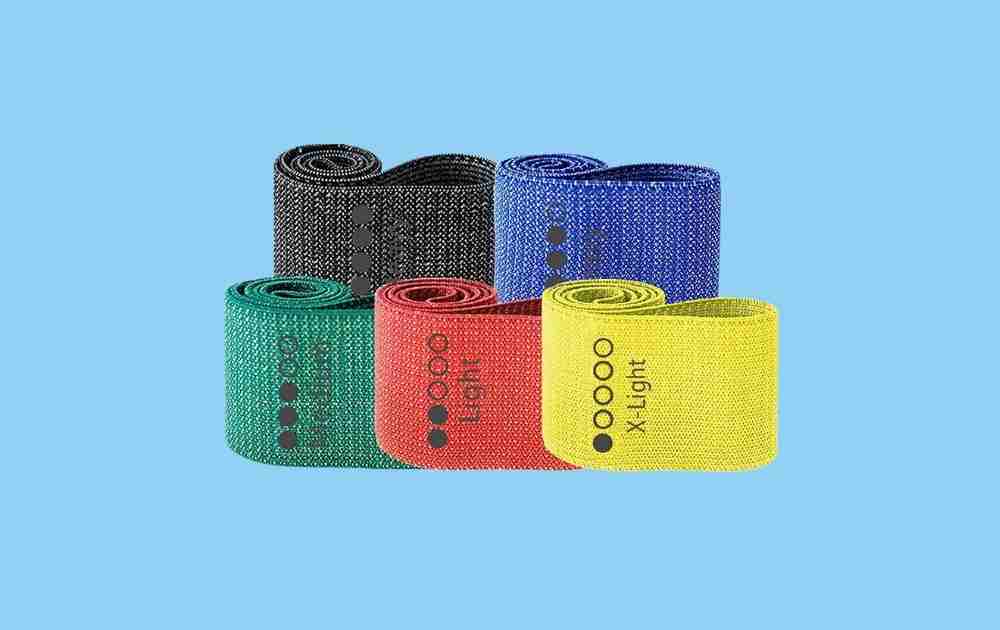 FIT4YOU Fabric Resistance Loops
The FIT4YOU is another of the classic three-band resistance bands (there are a TON of them on the market). But what makes FIT4YOU's bands stand apart is that they are one of the few that are manufactured domestically, right here in the USA.
Key features include a soft and fabric construction that sits comfortably on your skin and doesn't move while you bang out crab walks, bridges, lunges, and so on. The bands are tough and will take on the strongest glutes and hips.
Each set comes with three bands of varying resistance levels, and reviewers absolutely love the durability and comfort of these loops, with well over 18,000 five-star reviews on Amazon (click here to read the reviews and see current pricing).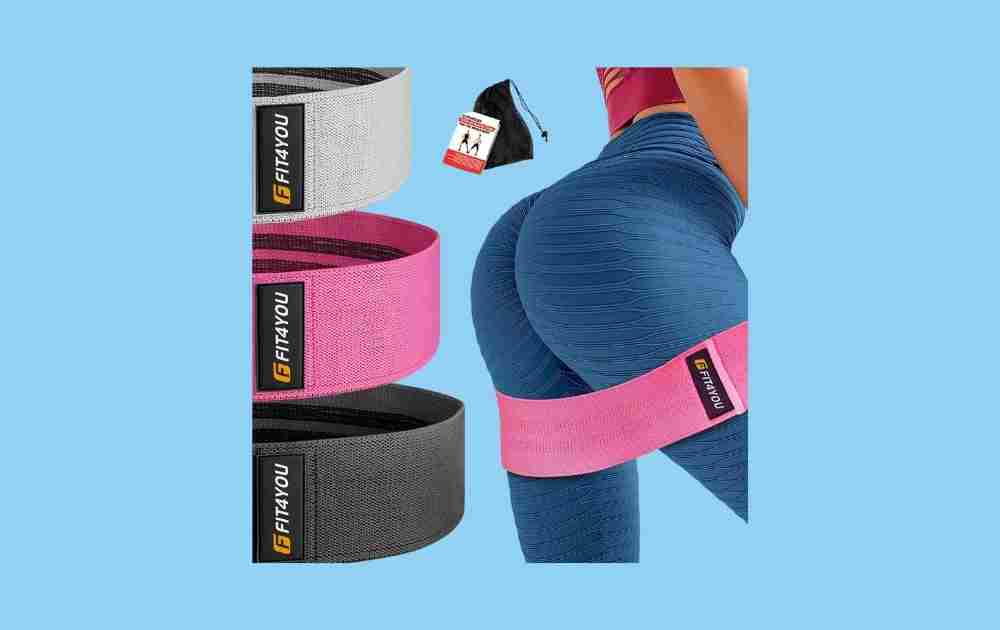 More Tools and Reviews for Building a Strong Backside
Best Glute Ham Rollers. Glute ham rollers and gliders are a killer tool for building bigger and stronger glutes. Here's a peek at the best ones on the market right now.