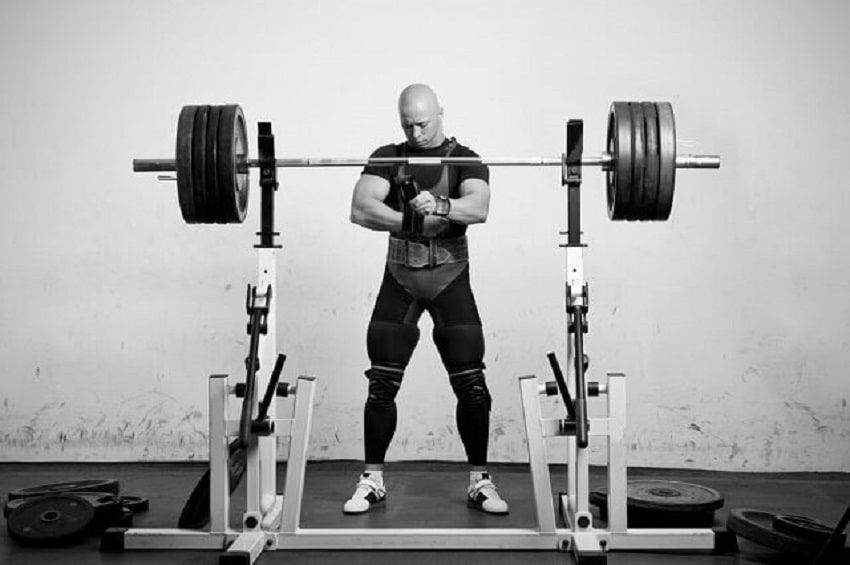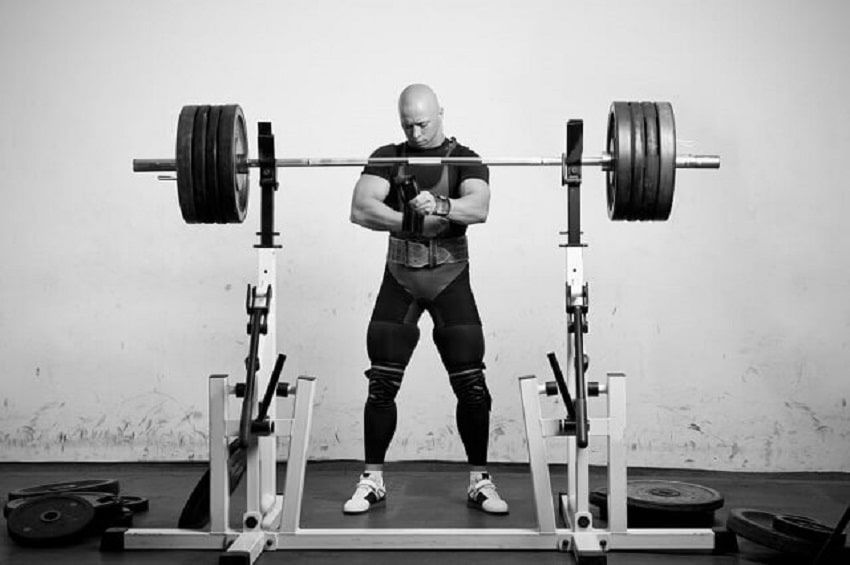 As you become more serious about your lifting career, one thing you'll want to give some consideration to is the footwear that you are using. While you may have previously thought that any good pair of gym runners should do the trick just fine, the fact is, they won't.
There are some serious benefits to training with weightlifting shoes, and as you get more into lifting the footwear can begin to make a big difference in how your workout sessions play out.
Buying weight lifting shoes isn't as easy as walking in and purchasing the first pair you see, however.
You need to really try them on, get a feel for how they move, and ensure that they are going to be designed to meet your workout needs.
Here are my favorite weightlifting shoes to consider to get your shopping started. While this list is not all-inclusive, it definitely has some of the best of the best.
---
Reebok Men's Legacylifter Cross Trainer
Reebok commands respect in the fitness industry as nearly all gym-goers are well aware of this brands power in this space. Whether it's shoes you're shopping for, gym clothing, or even sports equipment, Reebok has you covered.
These shoes come with a TPU heel piece that adds great stability and is an ideal height for making squats feel comfortable on each and every rep you perform.
They're also made from perforated synthetic leather in the upper and have plenty of mesh in the body to help your feet breath. These lifting shoes are heavier than your average pair of runners but will give you the support that you need when carrying out those heavy lifts.
Just by putting them on, you'll instantly discover how durable they feel.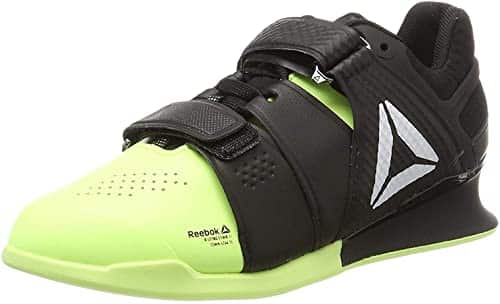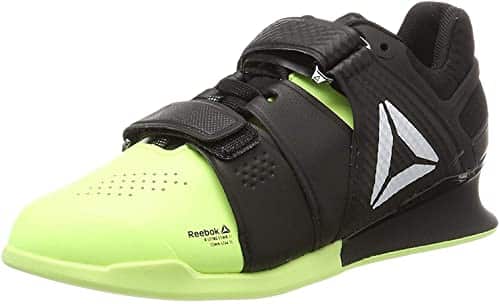 ---
Adidas Powerlift 4
Just by putting these shoes on you'll feel that they are more lightweight than the option above, so if that's what you prefer, this might be your new go-to.
The Adidas Powerlift 4 has a rubber sole and just a 0.6" heel constructed of EVA foam.
See also: Looking for shoes specifically for squats? I put together a comprehensive guide of the best squat shoes for every kind of lifter here.
This is less bulky than the Reebok shoe but doesn't increase your height up nearly as much either. So you need to decide what position you want your feet to be in when doing your lifts and decide which is the ideal option for you.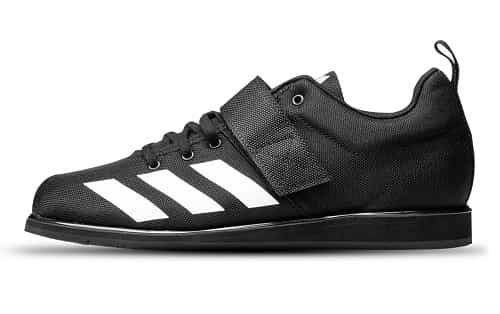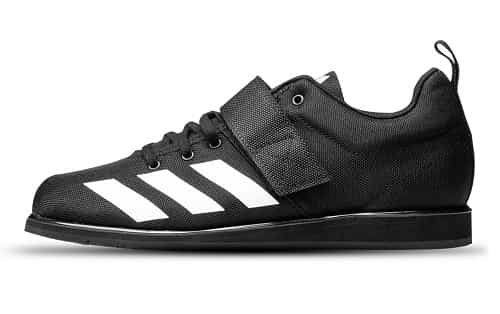 ---
Nike Romaleos 3 Weight Lifting Shoes
Nike is another big name in the workout space so one that you can be sure you can trust. These shoes come in a variety of stylish colors but more importantly, offer flywire technology that helps you feel totally grounded in all the lifts you do.
If you're a serious squatter, this is likely a shoe you're going to want to consider. They deliver a honeycomb-patterned TPU plate that gives your heel stability and helps hold you down during your workout session and then have a synthetic leather that covers mesh on the inner portions to ensure your feet stay cool and feeling fresh.
Their heel is 0.79", so higher than the Adidas brand and will give you that greater offset with your training.
It's important to understand how this impacts your form during your lifts and look at your own biomechanics to determine which offset is going to be ideal for you.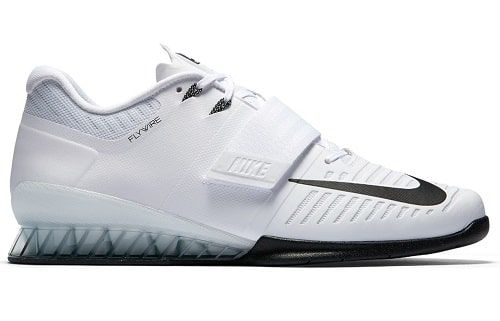 ---
Reebok CrossFit Lifter 2.0
If you're after a shoe that can go from the weight lifting room to other workout sessions with you, this one is a great choice. Sometimes you don't want to tote along two different pairs of shoes in your gym bag so these come in helpful because they are great for cross training.
Popular with CrossFit athletes, they can still be used for cardio training without you feeling off. They come with a rubber sole, so will be more lightweight than some of the above options and also have a textured upper and dual lace-up hook-and-loop closures to ensure you feel secure during your session.
They're also lower priced than some of the options above, so if you are looking for a budget-friendly shoe, this is a good one to go with.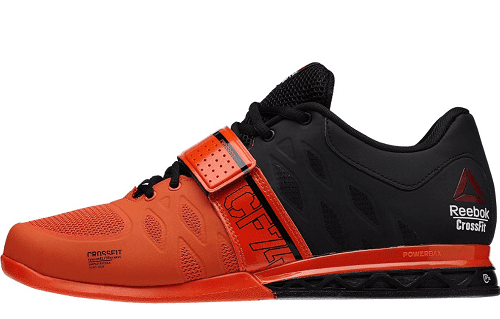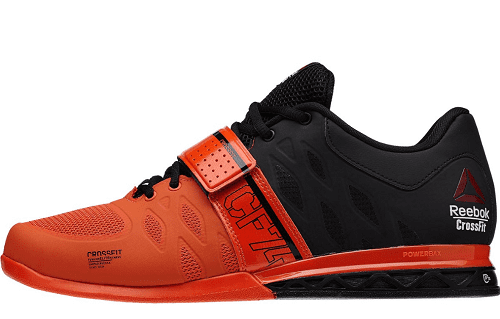 ---
More Gear Guides
5 Best Weighted Vests for Dominating Your Workouts. Looking to increase the resistance in your training? Here's a breakdown of the best weight vests for working out.
Our favorite gym duffel bags for working out. Looking for a killer duffel bag for hauling your gym gear? We break down the best duffel bags for the gym.
6 Best Hi-Top Weightlifting Shoes for Crushing Your PRs. Looking for lifting shoes with more ankle support? This guide to the best hi-top lifting shoes has you covered.
5 Best Shoes for Deadlifts. The right shoes help you deadlift more by improving technique, creating more power, and supporting your ankles. Here is a breakdown of the best deadlift shoes and why you should wear them.