Yoga Burn is a proven and awesome way to lose weight and firm up your body. Here's a firsthand review of this popular weight loss program.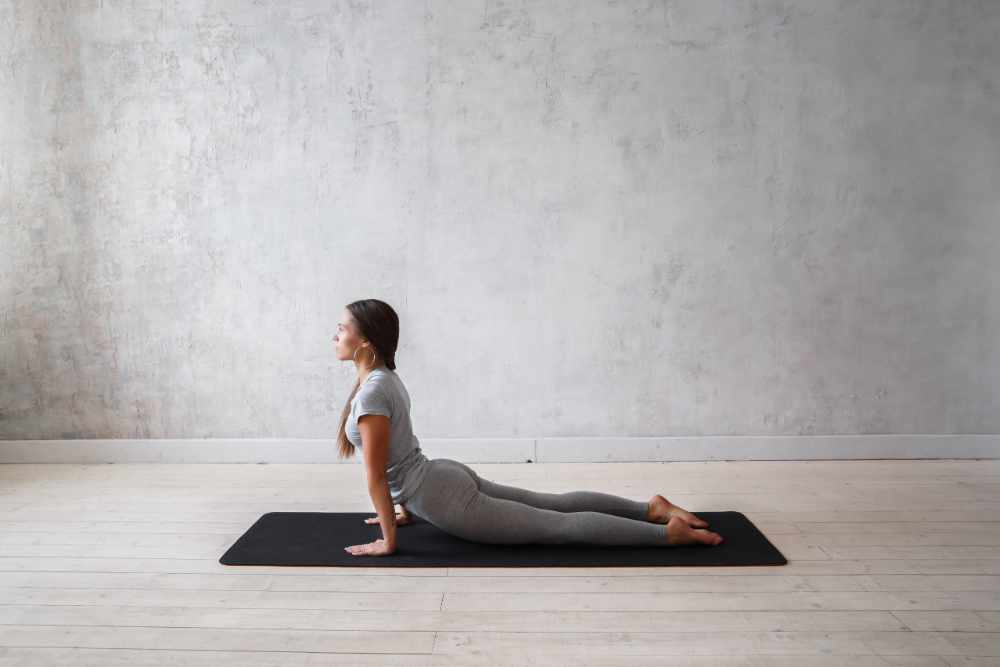 Yoga Burn is a digital yoga program that is designed to help you lose weight.
The program lasts for three months, has three different phases, and it's built by experienced yoga practitioner Zoey Bray-Cotton.
Yoga Burn promises to help women firm their bodies, increase flexibility and core stability, and to help women lose weight.
If you've been curious about using yoga as a way to improve overall health, this program might be right for you.
I purchased the program for myself to see if Bray-Cotton's program lives up to the promises it makes.
In this article and review, we will dive deep into the nooks and crannies of Yoga Burn, and by the end of it, show you where you can purchase it for yourself.
Let's jump right in.
What is Yoga Burn
Yoga Burn is a series of yoga routines that takes advantage of something called "dynamic sequencing" that continually challenges you, firing up your metabolism and helping you burn fat.
Once you purchase the program, you get a link to a members area where you can stream or download the routines (and all of the bonus videos). You are also mailed a DVD version of the program.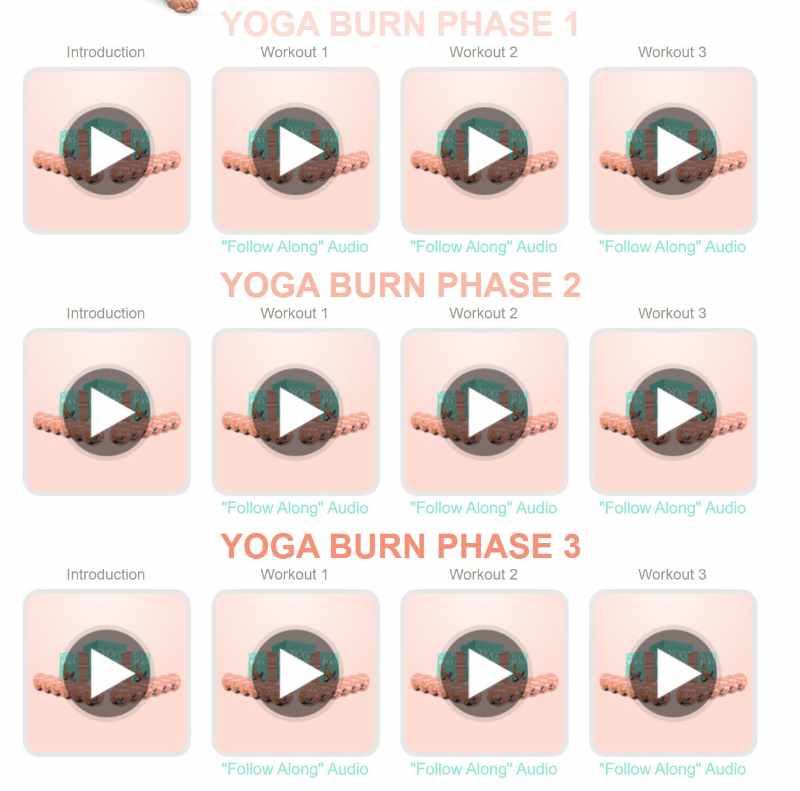 Yoga Burn has nine 45-minute routines that can be done at home without any equipment.
The program is broken down into three phases, with each phase lasting one month and with each phase getting progressively more challenging:
Phase 1: Foundational Flow.
As you can guess, this part of the program is where Bray-Cotton teaches the basics and fundamentals of yoga.
The sequences are designed specifically to help improve muscle tone and to lay the foundation of the more advanced routines to come. Three different workouts, around 45-minutes each, make up this part of the program.
Each routine has clear and detailed instructions and cues so that you can do each pose and transition properly.
There is also an introduction and each video includes full and detailed instructions to help you follow along.
Phase 2: Transitional Flow.
Building on the moves from Foundational Flow, in this phase things get a little more challenging. There are three different routines within this phase that target major muscle groups.
Included are an upper-body, lower-body, and a core routine, which is awesome for those of you who want to target specific muscle groups.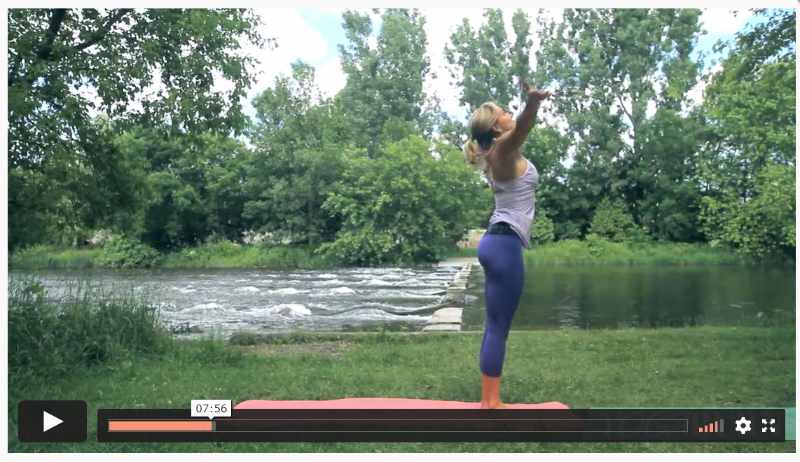 Phase 3: Mastery Flow.
Now that you are a yoga superstar, and you've mastered the transitions and poses, here comes the final phase.
Mastery Flow ramps up the difficulty, using a series of compound movements that target both the upper and lower body.
There is also a bonus routine that is designed to help boost confidence and improve emotional wellbeing.
Bray-Cotton provides full instructions through each sequence, giving you plenty of cues to help do each movement properly.
How Does Yoga Burn Work?
Yoga isn't just for being really flexible and getting in touch with your inner Zen. It can do a ton of other things, including burning belly fat and reducing inflammation in the body.
Yoga Burn takes advantage of the myriad benefits of doing yoga to improve health, including:
That's a pretty good list of benefits!
In other words, unlike other "get healthy quick" schemes and programs, Yoga Burn is built on a significant body of research that shows the mental and physical benefits of this kind of program.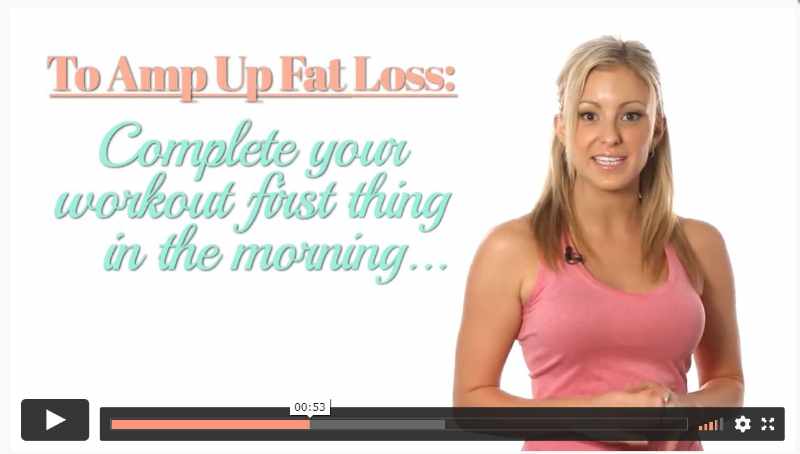 Who Yoga Burn is for
While most people who do yoga are women (according to a survey done by Yoga Journal in 2016, just 28% of people practicing yoga were men), the benefits of yoga are for everyone.
Yoga Burn has different phases which target both the yoga beginner and people who do yoga regularly.
The first phase is perfect for beginners or those who have only tried yoga once or twice in the past. Bray-Cotton details all of the movements, so even if you have never tried yoga before, this program can help you.
Yoga Burn includes routines for both beginners and experienced yoga practitioners.
Additionally, there are several bonus videos that have pose tutorials and tips and tricks for mastering the sequences.
More experienced yoga practitioners may want to skip to the second and third phases as they are more advanced.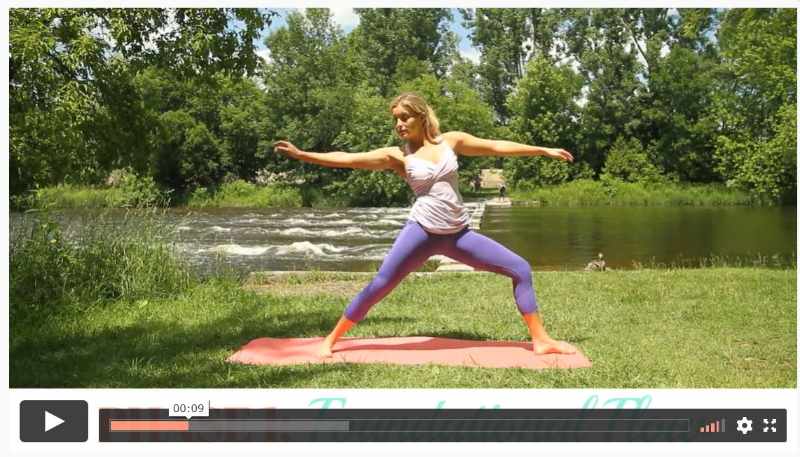 How Much is Yoga Burn
Yoga Burn is $37 and this includes a digital download of the program as well as a DVD version.
During the checkout process, there is a Yoga Burn Monthly program that you can add to your cart. The first month of this optional add-on is free and then $47 per month.
Yoga Burn is a one-time $37 purchase and you get instant access to the program.
The price tag on Yoga Burn is a steal, when you think about it.
Instead of paying for an expensive yoga studio membership, you can get professional yoga training in the comfort of your own home for a fraction of the cost.
Where to Buy Yoga Burn
The Yoga Burn program is available exclusively through Bray-Cotton's official website, which you can visit here.
In sum, this program is awesome for both beginners and experienced yogis who want a fun and proven way to tone muscle and burn belly fat.
Additionally, Bray-Cotton backs the program with a 60-day money-back guarantee. If you aren't happy with the results you are seeing after two months, you can return the program for 100% of your money back, making Yoga Burn a risk-free purchase.
Yoga Burn – FAQs
Can you lose weight with Yoga Burn?
While yoga is generally not thought of as a weight loss activity, it burns a lot of calories and also promotes lean muscle tissue growth. The Yoga Burn's routines are designed to take advantage of the weight-loss benefits of yoga and can also assist in toning.
Additionally, there are lots of peripheral benefits of this program can promote weight loss, including general stress relief, improved mood, and mindfulness, which contribute to better lifestyle and eating decisions.
Is Yoga Burn a monthly subscription?
The Yoga Burn program is a one-time purchase of $37.
After you purchase the program, you receive access to the videos both in a download section (the link is sent to you immediately after checking out) and a physical copy of the workouts in DVD format.
There is also the option of a monthly video training series. This is totally optional and includes six months of additional yoga routines that are sent to you each month and the first month is free.
Can you do Yoga Burn everyday?
You can do the Yoga Burn routines every day. Each "workout" takes about 45-minutes, so there's a time consideration for people who are very busy.
What equipment do you need?
The only thing you need to perform the routines and movements in Yoga Burn is a little bit of floor space.
A yoga mat is a good option, but not required if you have soft flooring (carpet, for example) and can keep sweat from seeping onto the floor.
---
More Yoga Guides and Articles
How Many Calories Does Yoga Burn? Wondering how many calories you are burning on the yoga mat? Here's a look at how many calories yoga burns, including different styles.