Foam rollers are a proven tool for faster muscle recovery, increasing range of motion, and better workouts in the gym. Here is a breakdown of the best foam rollers for every kind of athlete and gymgoer.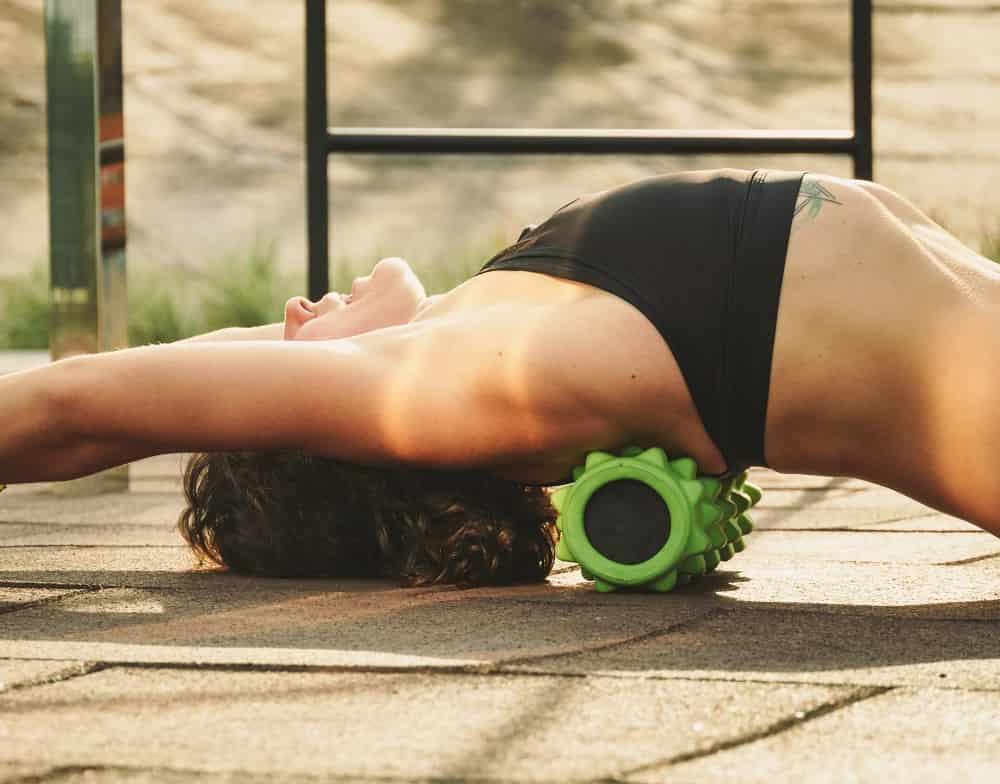 The foam roller is one of the top tools that you see in the gym, training facility, the local YMCA, and wherever it is that you go to do work.
The explosion in popularity of this self-massage tool over the past decade has been remarkable. The appeal of it is understandable: instead of sitting and stretching—which can be a tad boring—foam rolling is engaging and targeted.
The premise of foam rolling is simple: it's a form of self-massage that helps loosen muscles before and after exercise (also known as self-myofascial release).
Want to jump straight to the best of the best? The TriggerPoint Grid Foam Roller (click here to shop at Amazon) continues to be my top-rated, all-purpose foam roller for self-massage and myofascial release.
There are some serious benefits to foam rolling:
? Promotes blood-flow to target areas, increasing circulation
? Kickstarts recovery by jostling tight and sore muscles and ligaments
? Lessens the severity of delayed onset muscle soreness (DOMS)
? Increases range of motion and flexibility
Stuck with Your Training in the Gym?
Join 12,000 lifters and athletes and sign up for FREE access to my 5-day email course on how to conquer the most common gym mistakes.
From goal setting to lifting technique, you will learn how to overcome the mistakes in the gym that are holding you back from getting bigger and stronger.
Unsubscribe anytime. No spam.
So, the benefits of foam rolling are free-range legit.
Good to know!
But foam rollers are not all built equal.
Over decades of training as a high-level athlete and now as a coach, I've had the chance to try them all.
No matter what your training and recovery goals are in the gym, there is a foam roller for you.
Let's dive right in.
1. The TriggerPoint Grid Foam Roller
⭐⭐⭐ Best overall foam roller
The TriggerPoint Grid is the first foam roller I ever bought, and it is my day-to-day roller that I use before working out, after working out, or when my hips and back are tight and I simply need to loosen up those creaky bones.
They are bright (making them hard to lose, I suppose?), and mega durable. You can stand on one easily, although I certainly wouldn't recommend it (the Grid can handle up to 500lbs according to the manufacturer's specs).
As you can see below, it's part of my recovery toolkit (not pictured: my EMS machine and collection of nine thousand shaker bottles).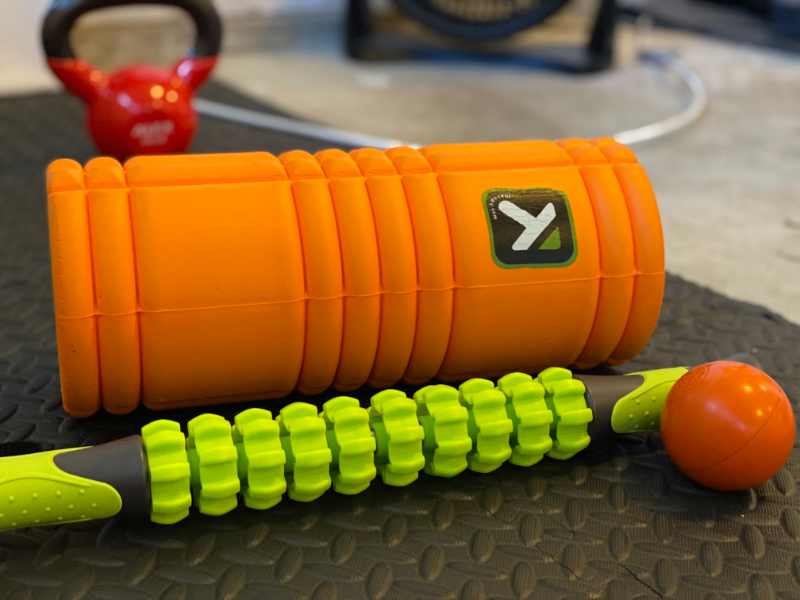 The best part about the Triggerpoint rollers is that you know you are going get a smooth roll. Now, this might seem like a silly thing to mention, but there are rollers that don't, well, roll all that smoothly.
You've likely noticed this if you ever tried rolling on foam that was too soft—it sags and deforms under your weight, grinding any rolling motion to a stop.
The TriggerPoint rollers roll smoothly, providing a jerk-free rolling experience, while also not slipping out from underneath you.
The TriggerPoint roller comes in a huge variety of sizes and colors (check TriggerPoint's storefront on Amazon for a full listing of size and color options here), and the Grid, for a 12-inch model, costs around $30.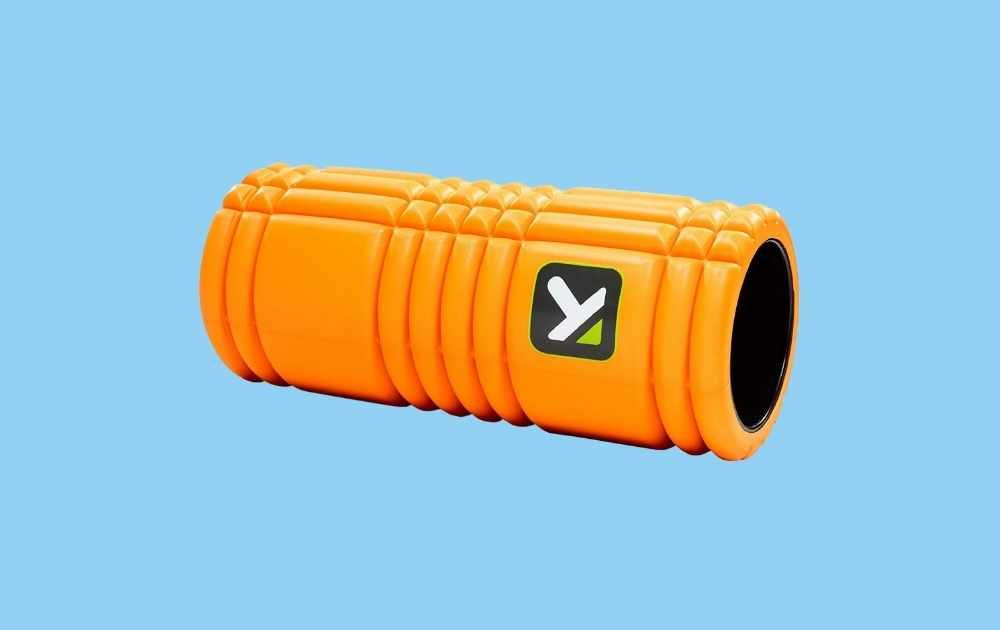 2. Amazon Basics High-Density Round Foam Roller
⭐ Best low-cost foam roller
This particular foam roller is usually my go-to at the YMCA, as they are often the only ones left after everyone raids the TriggerPoint rollers.
Which is odd, given that they are an ideal balance of firmness and softness, making it ideal for all body shapes (i.e. people on the bony-side who find the harder rollers leave them feeling bruised and full of ouchies).
Unlike the really soft foam rollers, which can feel like a little more than a soft mattress, this roller is a good combo of firmness and foaminess that make it ideal for noobs and advanced rollers. It's also mega cheap, with the 12-inch model coming in at under $20 (check here for current prices on Amazon).
For cheapness, sturdiness, and overall utility the Amazon Basics High-Density foam roller is your go-to (and is also available in a variety of lengths and color combinations).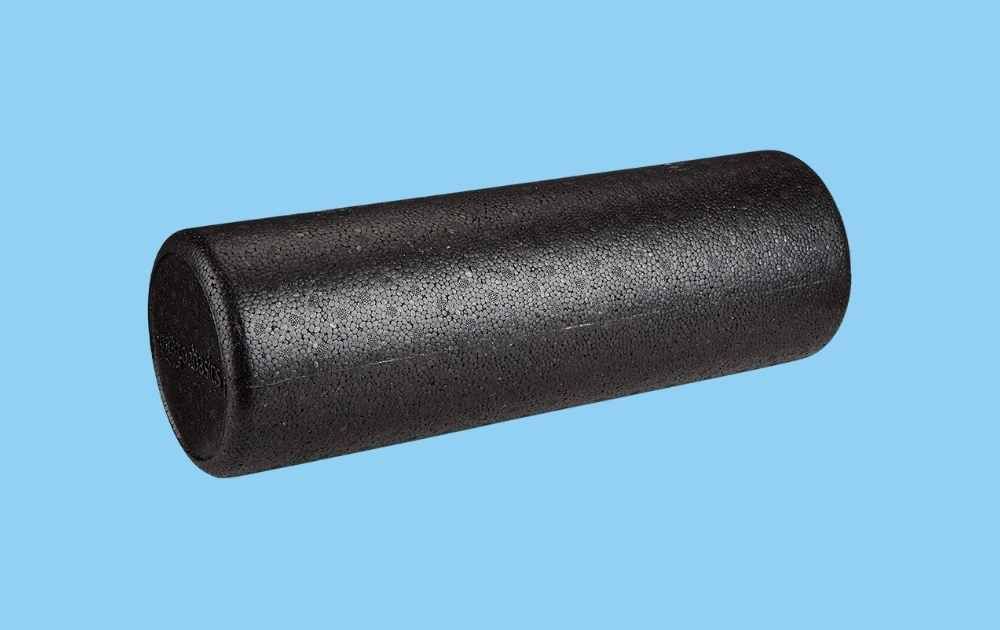 3. The Rumble Roller
⭐ Best foam roller for very muscular athletes and gymgoers
This bad boy looks more like a medieval torture device, and make no mistake, those little plastic fingers will reach deep into places and cause you some sweet, sweet pain.
I love the Rumble Roller (full review of the Rumble Roller can be viewed here) especially for digging into my traps and around the shoulder blade. Cross your arms in front of your chest and let the plastic knobs attack the muscles around your scapula.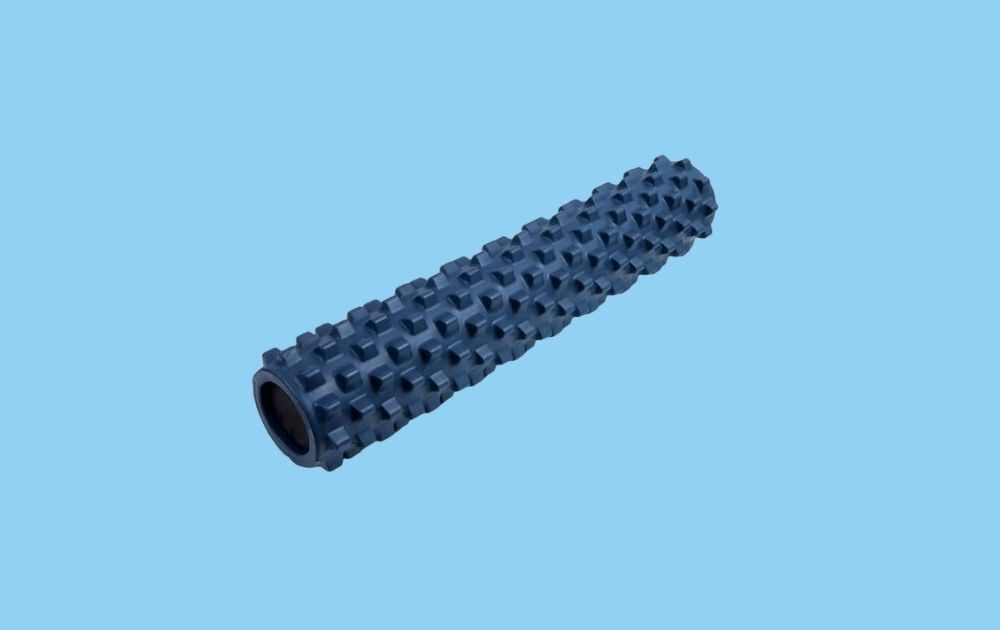 The Rumble Roller is designed for gymgoers and athletes with denser layers of muscle: if you are a really bony person this is not the roller for you.
The roll itself a little jerkier, but that's to be expected with the length of the textured foam fingers. These fingers—designed to simulate the thumbs of a therapist's hands kneading and digging into you—offer far more penetration into the muscle compared to the flattish grid of the TriggerPoint rollers or the totally flat AmazonBasics roller.
On top of the added depth of muscle ouchiness, the Rumble Roller actually comes in two different densities.
The blue model is their "regular" density, with the black one being 36% harder. The black model is for the hardcore, with Rumble Roller themselves noting that it's for users who have particularly thick muscle tissue that doesn't respond well to typical massage pressure.
It's a little pricier than your average foam roller, but when it comes to getting deep on your deep tissue massage this is as close as you are going to get to having a massage therapist work on you.
Rogue Fitness sells them through their website, and with lengths of 13″ to 31″ you have plenty of options for going hard-core with your self-myofascial release.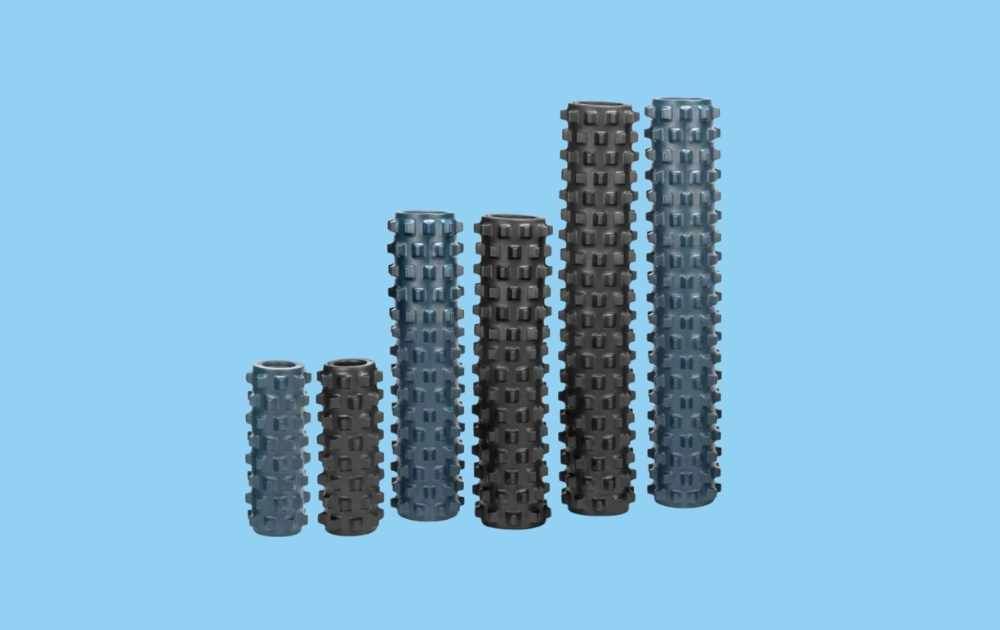 4. TriggerPoint Grid VIBE Vibrating Foam Roller
⭐ Best vibrating foam roller
Why would you want a foam roller that vibrates?
By combining the recovery-boosting effects of foam rolling with the proven recovery-boosting power of vibration therapy, you get a 1-2 punch that improves range of motion and cuts down the severity of muscle soreness.
Which means you can get back to working out, sooner.
There are a surprisingly large number of these types of rollers on the market, with plenty of cheapo knockoffs, but my favorite vibrating foam roller of all time is the TriggerPoint VIBE.
It's pricier than the competition, retailing for around $100 (check Amazon for today's pricing and availability), but the quality is hard to beat.
The VIBE has four different vibration speeds, a battery that lasts two hours on a full charge, and the shell is the medium-density, closed-cell EVA rubber foam that you expect from a TriggerPoint roller.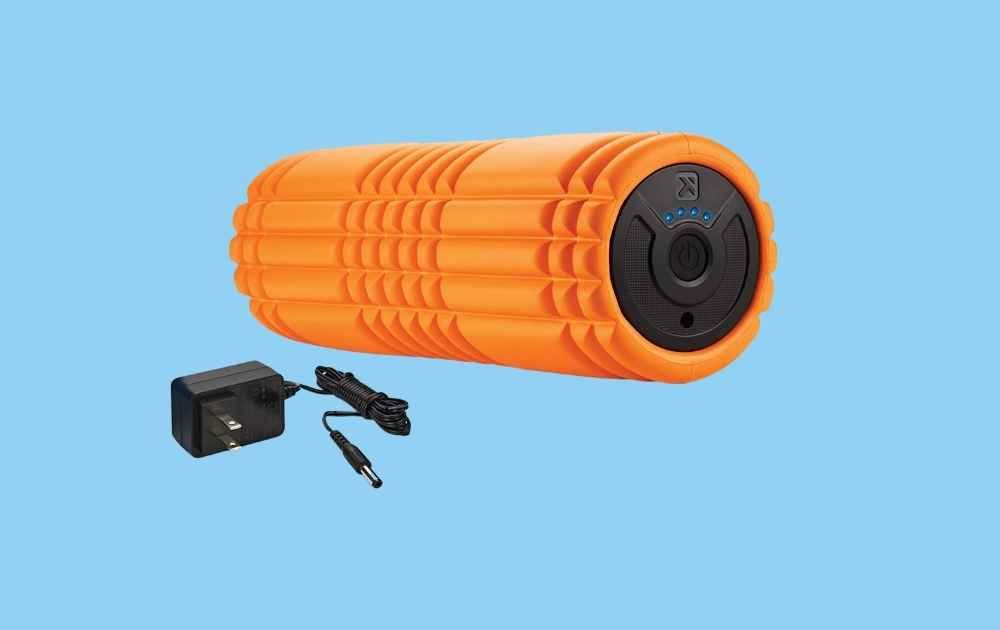 5. TRX Rev Foam Roller
Although TRX is best known for their suspension straps, they also make a range of fitness and training gear, from slam balls to yuppers—foam rollers.
The TRX Rev is a medium firmness roller. EVA foam bubbles help dig at sore muscles and target pesky knots.
The core is solid, and the 14-inch roller is light and small enough that you can toss it in your gym bag.
TRX sells the Rev for around $40 (check Amazon for current pricing), and with a smooth rolling experience and the foam bubbles kickstarting recovery you will leave DOMS in the rearview.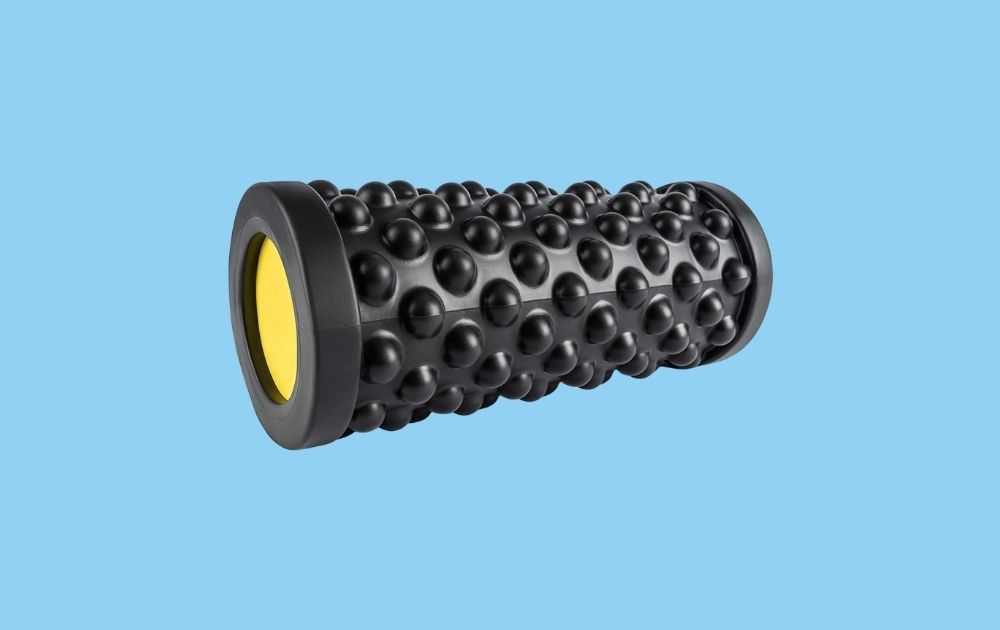 6. Brazyn Morph Portable Foam Roller
⭐ Best foam roller that you can travel with
Foam rollers are bulky pieces of recovery gear. Especially the full size ones, which makes hitting the road with them problematic. (That's where tools like massage balls and muscle roller sticks can come in very handy.)
But for the gymgoer and athlete who prefers rolling it out, Brazyn Morph's solution for this is the elegantly designed Bravo Series foam roller. Roll out your knots and soreness, and when done, the roller can be flattened to approximately two inches in thickness.
Basically the same thickness as a folded sweater.
Although the foldable design might make you think it's less capable of handling full bodyweight—not so. The aluminum and bamboo construction is rated for up to 350lbs.
Brazyn Morph proudly makes these in Europe, and while the roller is a little pricier (around $70 on Amazon—check for current pricing and availability), this thing is a soreness-busting roller that you can finally take on the road with you.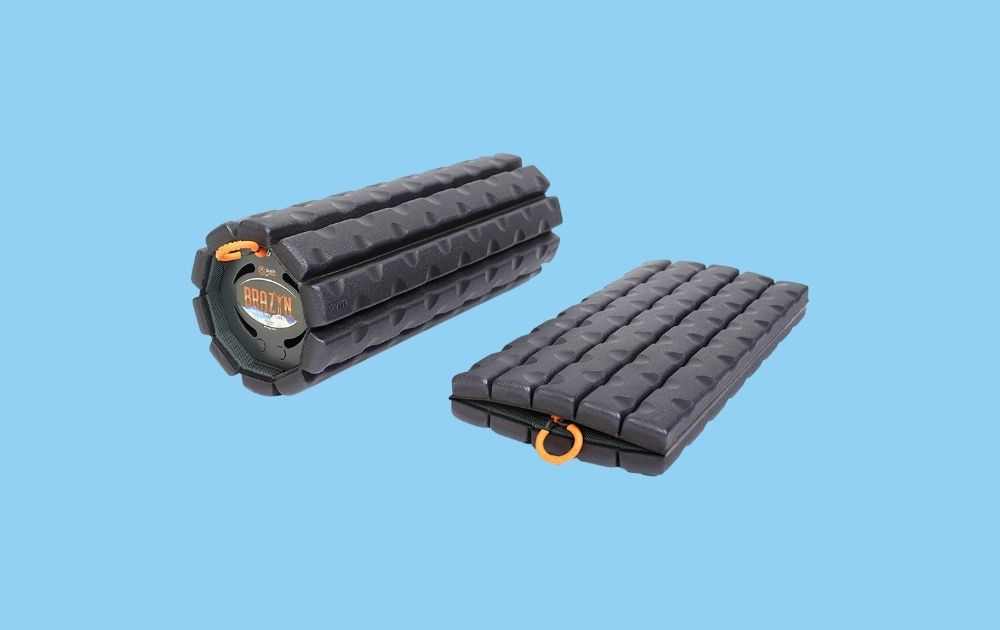 7. ProSource Fit Half Foam Roller
⭐ Best half foam roller
Even though they don't roll, half foam rollers are a staple in my recovery and mobility work.
I love using them for my back, especially my lower back which tightens up from hours of sitting every day. They are also a great tool for mobilizing your sacrum, the upper back, a stretching tool for calves and ankles, and much more.
ProSource Fit makes an excellent half roller that is dirt cheap, with a 12" model that is less than $10 (check Amazon for current pricing).
Made with high-density black foam, and weighing next to nothing (less than 0.2 pounds), a half roller is a fantastic tool for increasing the range of motion in those creaky joints and self-myofascial release.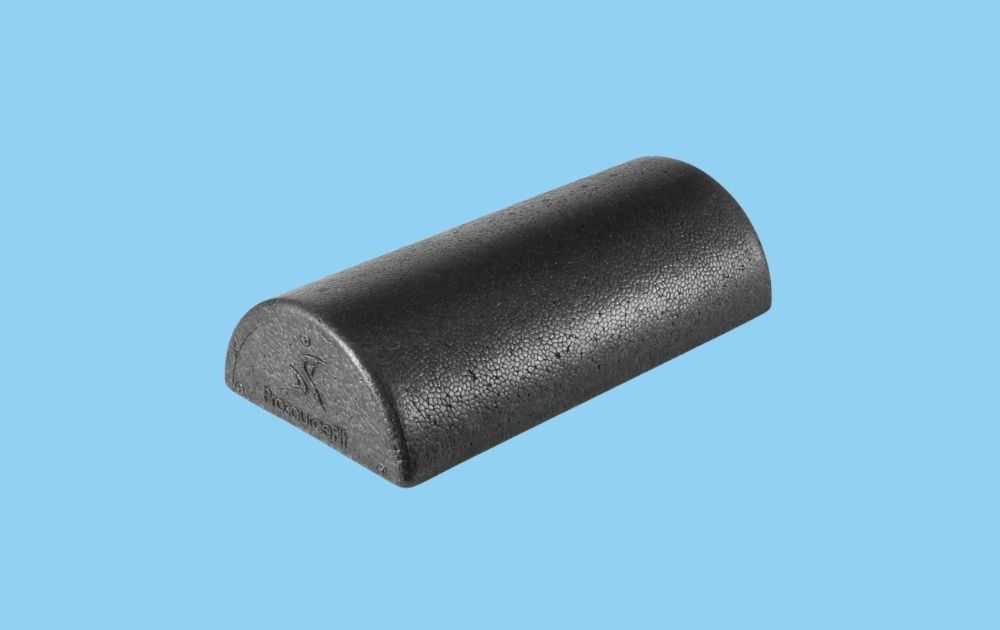 Foam Rollers – FAQs and Buying Guide
Using a foam roller is a no-brainer for people who want to get the most from their bodies.
But when it comes to shopping for the right one for their needs and goals, things can get a little tricky.
Even though it's just a cylinder-formed piece of foam, there is a lot of variability between rollers. From material, size, grid pattern, to density, there is a lot out there.
Below, you'll find some of the more common questions that pop up when picking a roller.
What is the best density for a foam roller?
Rollers come in different levels of density.
There are generally three groups of firmness and "give" with rollers:
Soft foam rollers
Medium-density rollers
Firm foam rollers
First, we have soft foam rollers which are designed for a more comfortable and easy rolling experience.
Ideal for those who just got started with self-massage and myofascial release, soft density rollers are more like a gentle massage.
Who benefits the most from these?
People who are less dense muscle-wise (aka as "boney"), have really sore muscles, simply want a gentle stretch, or those who are looking to relax with the foam roller versus getting a demanding roll.
Next up—medium-density foam rollers! These provide an excellent balance between the pillow-like density of soft rollers with the grided pattern of firmer rollers.
Medium-density rollers can have a smooth finish or a lightly grided pattern that keeps them from sliding across the floor.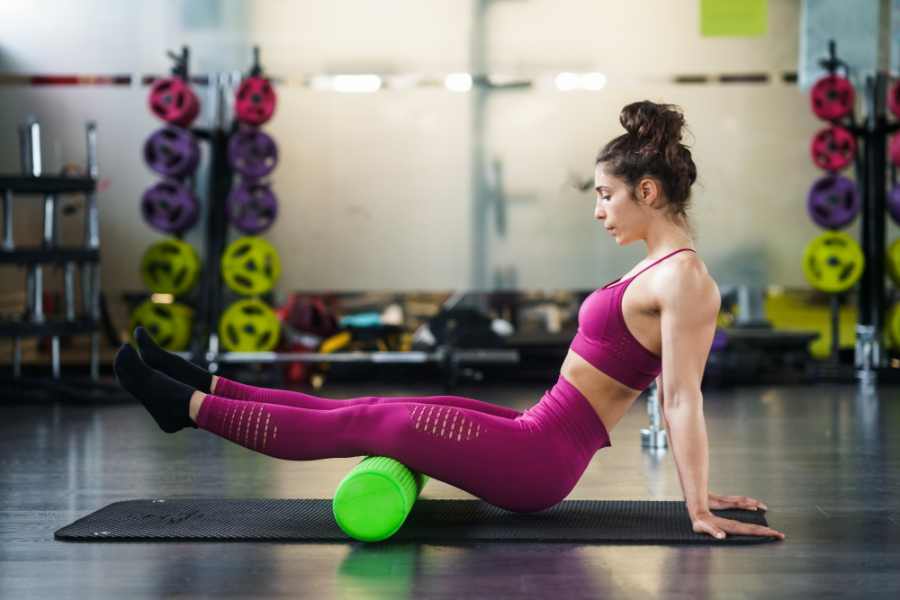 Popular with Pilates and yoga classes, as well as athletes and gymgoers who want an all-purpose roller that can be used both on days when tightness strikes and when they want a more relaxing massage/stretch, medium-density foam rollers walk the line between firmness and being too soft.
They are an excellent beginner option for users who have long-term goals with rolling and plan on making it part of their daily workout and maintenance routine.
Finally, we have firm rollers, which include grid and deep tissue foam rollers.
They have firm shells, a frame that can support a lot of weight (you can stand on one and it won't cave in) and have varying levels of deepness with the shell.
Experienced users who want a deep, border-line painful massage lean on these bad boys.
They are designed to attack tight muscles and stiff joints with penetrating designs (see: Rumble Rollers) and provide the most aggressive levels of myofascial release.
While not typically recommended for beginners to self-massage, firm foam rollers pack the biggest punch with releasing tension, attacking stiff joints, and promoting blood flow to target areas.
What are foam rollers made of?
Quality foam rollers are made with closed-cell EVA foam. This material is super durable, is easy to wipe down, and is soft on the skin.
Cheaper foam rollers are made with open-cell foam. While inexpensive, this type of foam does break down faster over time.
If you are planning on using your foam roller frequently, look for a roller that has closed-cell EVA foam.
What is the right size for a foam roller?
Just as foam rollers come in a variety of materials, depths, and function, they also ship in a variety of lengths.
Most of the popular brands, including TriggerPoint, Amazon Basics, and Rumble Roller, make rollers in a range of sizes.
Here are the more common sizes you will find:
Standard full-size. At around 36" in length, this is the standard full-size model. Suitable for a wide range of activities, from muscle soreness massage to targeting larger muscle groups like your back and hamstrings, standard foam rollers are perfect for generalized use.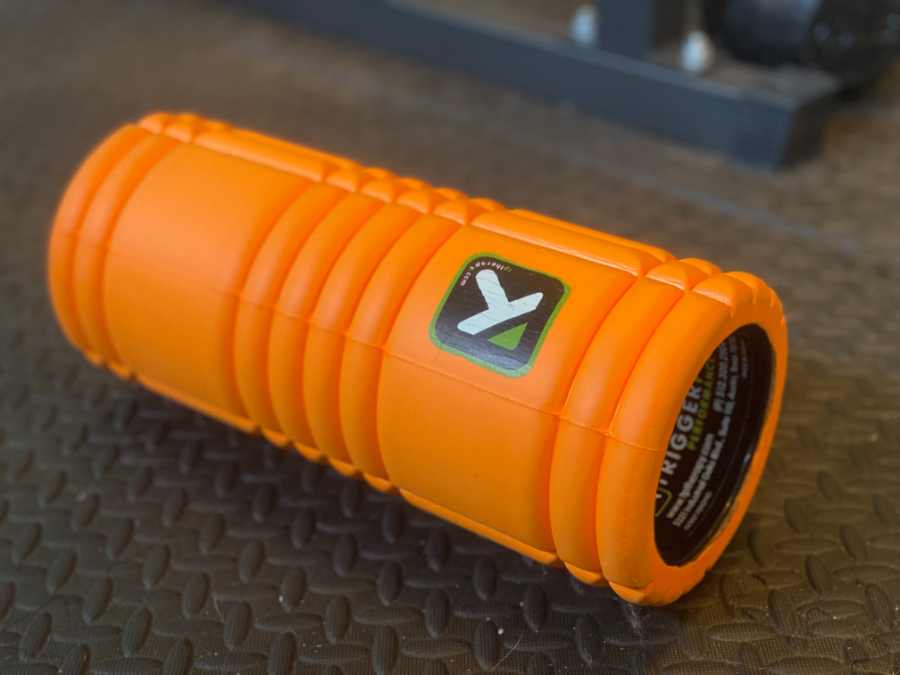 Short foam rollers. Looking for something you can haul around in your gym bag? Foam rollers come in portable sizes, ranging from 10" to 18" in length. While you may lose some length, the diameter of the roller doesn't change (at 6"). Shorter rollers are great for sniping smaller, hard-to-reach muscle groups like your upper traps, lats, IT band, and so on. Shorter rollers are easiest to maneuver.
Extra-long. For maximum stability, long foam rollers (up to 48") provide a stable base from which you can massage those stiff and sore muscles. Although they lack portability, longer foam rollers are optimal for those who struggle to stay balanced on foam rollers.
For people that are frequently on the go, a collapsible foam roller is a great option.
Are foam rollers worth it?
There are a ton of benefits to foam rolling.
We've previously discussed how it can help alleviate muscle soreness [1]. It can help reduce back stiffness [2]. Reduce tension [3]. Increase your range of motion [4]. Improve athletic performance [5]. And when paired with static stretching, can help you get real flexible [6].
And those extra rigidy rollers—like the Rumble Roller—are great for people who spend an inordinate amount of time at the computer writing about foam rollers (hey, that's me!) and need a way to loosen up their upper back and shoulders.
In terms of whether the discomfort is worth it, that depends on your goals with your sparkling new foam roller.
Like any tool, whether we are talking about a massage stick, a lacrosse ball, or a $100 foam roller, you get in what you put in.
Make foam rolling part of your daily routine, and yes, over time the roller will absolutely be worth it!
The Final Rep
Okay, now that we have taken a long and deep look at the top foam rollers on the market, the key things to look for when choosing one, and what separates a quality roller from the rest of the pack, you're ready to move forward with foam rolling!
You will speed up muscle recovery, increase range of motion, and improve athletic performance.
Pick the right roller for you and your training goals and get to work!
To recap:
? The TriggerPoint Grid Foam Roller is the best quality all-purpose roller.
? The Rumble Roller is perfect for dense and muscular athletes.
? Prosource Fit's Half Roller is the top half roller.
? Amazon Basics High-Density Foam Roller is the best value pick.