Ready to take your lifts to the next level? Here's a breakdown of the best heavy resistance bands for busting through plateaus and getting stronger.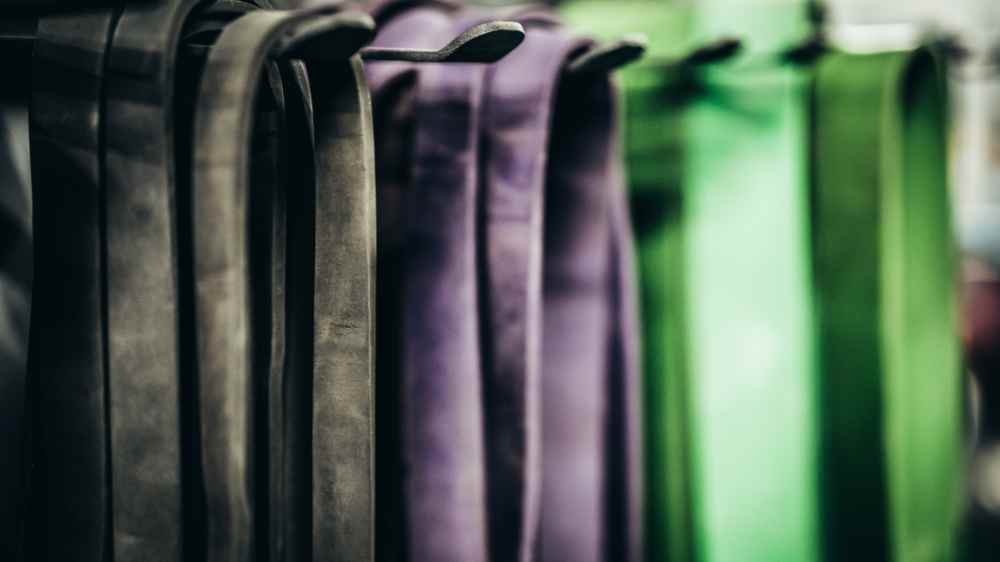 Resistance bands are one of my favorite tools for my training.
There are a few different reasons for this.
? For serious lifters, especially powerlifters, power resistance bands are a way to help target specific weaknesses in each of your lifts. Most of us struggle with the end ranges of our lifts, and bands can help us zero in on areas of improvement.
? Increased time under tension means more activation in your muscles, like at the top of a lift, for example, where your muscles generally wouldn't be doing too much thanks to the lack of resistance (gravity).
? Constant tension forces you to really stabilize your body, adding an element of work to your core and midsection that you might otherwise be ignoring.
? Power bands are an excellent tool for working on your pull-ups (use them as a pull-up assist band), adding resistance to your lifts, or even as a tool for doing mobility and recovery work before and after your workouts.
? Use them with ballistic movements like kettlebell swings. One of my favorite uses for my bands is doing banded kettlebell swings to help increase resistance at the top of the swing.
And so on!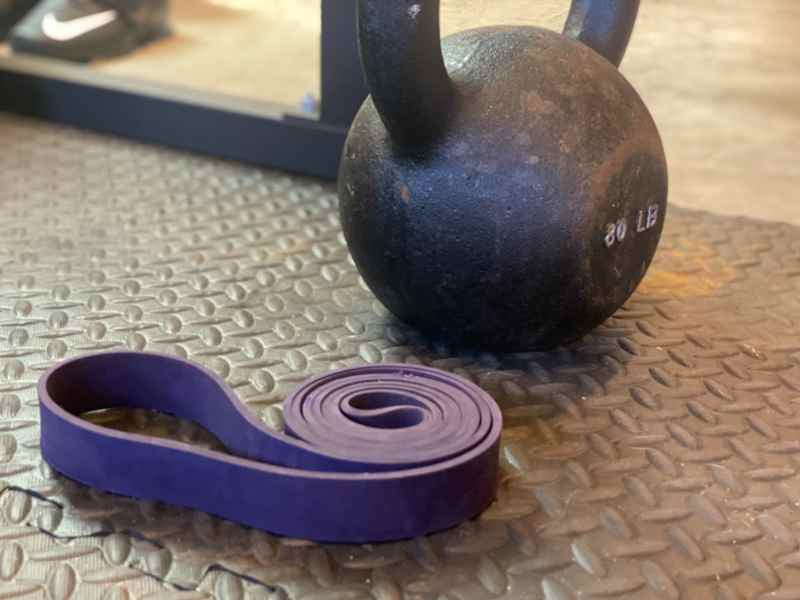 Heavy resistance bands are generally made the same.
Look for a band that is made of soft, natural latex rubber, has an adequate width (to prevent rolling up and moving on the bar), and of course, find a band that matches your budget and aesthetic preferences.
Below is a breakdown of the best heavy-duty resistance bands for weightlifters.
Read on, find the best power resistance band for you, and take your workouts to the next level.
Let's go.
Rogue Monster Bands
⭐ Best overall heavy resistance bands
I'm a longtime fan and follower of Rogue stuff. Even though they are perhaps best known for their deep ties to the CrossFit world, I've never done a WOD in my life and find that their gear works just fine for the average gymgoer.
Whether it's their line of squat racks, Rogue's barbells, or the Rogue Monster Bands (more fully reviewed here), they make excellent stuff.
Made of natural rubber, and available in two different lengths (they have a twelve-inch "Shorty" version which is awesome for glute bridges, etc), the Monster Bands have been tested by countless athletes the world over.
Whether you want to bust through a plateau on your bench by lashing up some bands to your power rack, or you want to rep out on pull-ups, or you simply want to improve your flexibility, there is a Rogue Monster Band for you.
Each band is 41" long, and there are 8 different resistance levels, with the silver band being the thickest, providing 200lb of resistance.
Pricing is reasonable, with a pair of the orange Monster bands costing $16 while heavy-duty users wanting maximum resistance with the silver bands are looking at around $100.
They are available exclusively through Rogue's website here.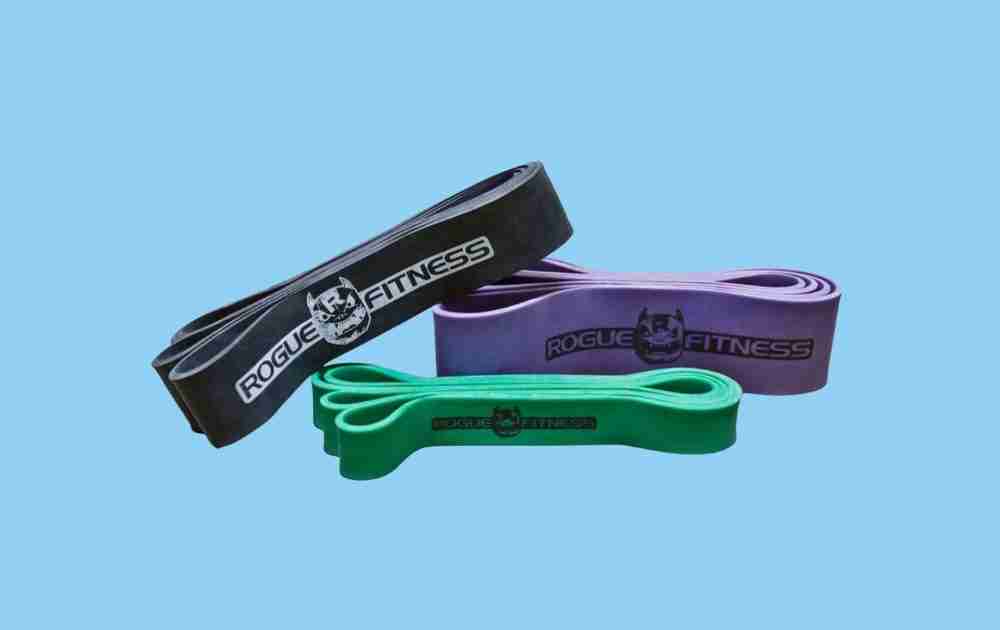 Elite FTS Pro Strong Resistance Bands
Elite FTS is a serious brand for serious lifters. Their line of resistance bands is geared towards powerlifters and other athletes who want to push a ton of weight and want the comfort of knowing their bands won't snap and rip on them.
Like the Rogue Monster Bands, the Elite FTS Pro Strong Resistance Bands are made of natural latex rubber, are nice and thick (4.5mm), and have a generous width of 4.5 inches to give the band lots of "grip" on the barbell.
The line of Pro bands is also the highest-rated for resistance, providing up to a whopping 275lb of total tension, making it the heaviest duty of the heavy-duty resistance bands in this round-up.
Elite FTS bands are available through their website as well as on Amazon, with a single Pro band costing around $25-030 (check Amazon for current pricing).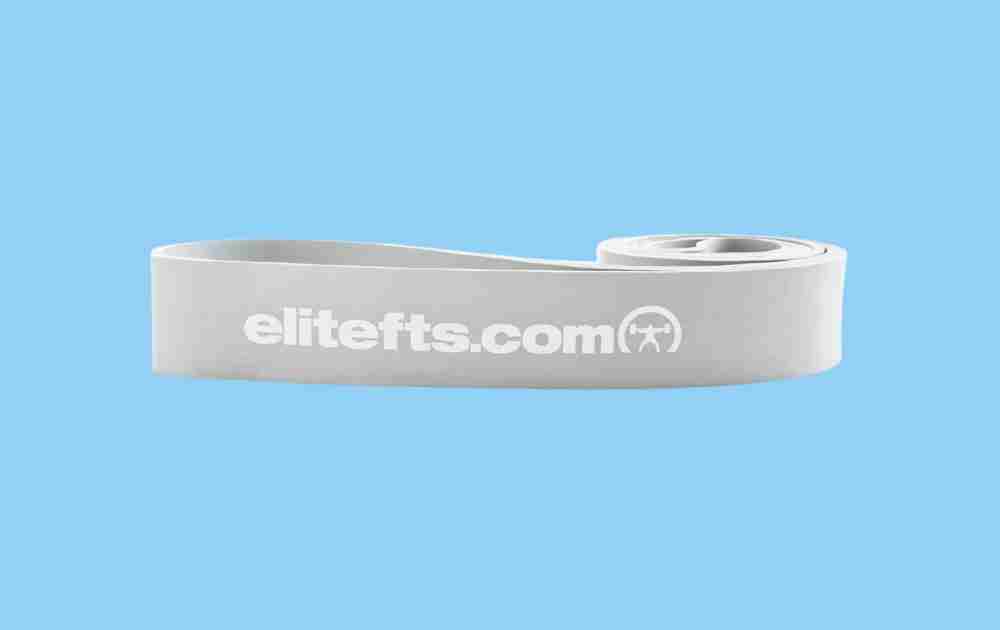 Iron Bull Strength Heavy Duty Resistance Bands
Iron Bull Strength is a relatively new player in the weightlifting equipment game. They make some of my most-used equipment, including their barbell hip thrust pad and line of bumper plates that are currently parked in my garage gym.
Made with natural rubber, the Iron Bull Monster Resistance Bands share a lot of the same features as the Rogue and Elite FTS bands, including a 41" length, a width of 0.25" up to 2.5", and plenty of resistance options. The thinnest bands (yellow) deliver up to 15lb of resistance while the heavy-duty blue band can generate up to 175lb of resistance.
The bands are available individually ($10 to $30 per band) or in a set (all five bands for $90) and Iron Bull backs these bands for life.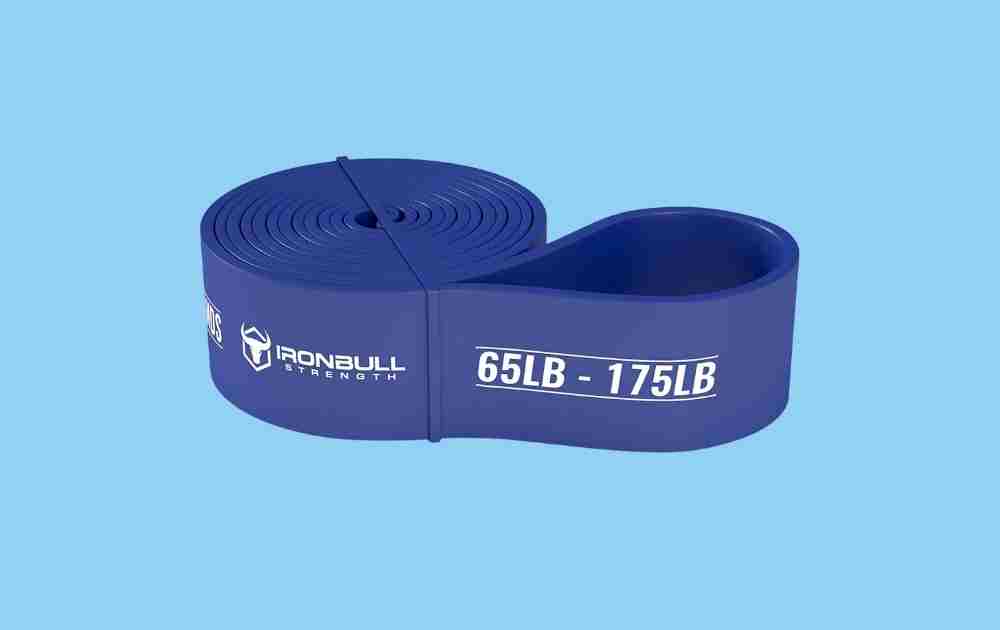 WOD Nation Heavy Resistance Bands
WOD Nation makes affordably priced training gear, including their jump rope, which I really liked. Their heavy resistance bands, ideal for lifting, stretching, or for doing pull-ups, is a quality band at a low price.
The bands are made of all-natural rubber and are 41-inches long. They are essentially knock-offs of the more popular brands on this list but don't sacrifice much in quality and thickness.
WOD Nation's bands are priced the lowest, ranging from $11-27 depending on the resistance level (check Amazon for up-to-date pricing and shipping options here).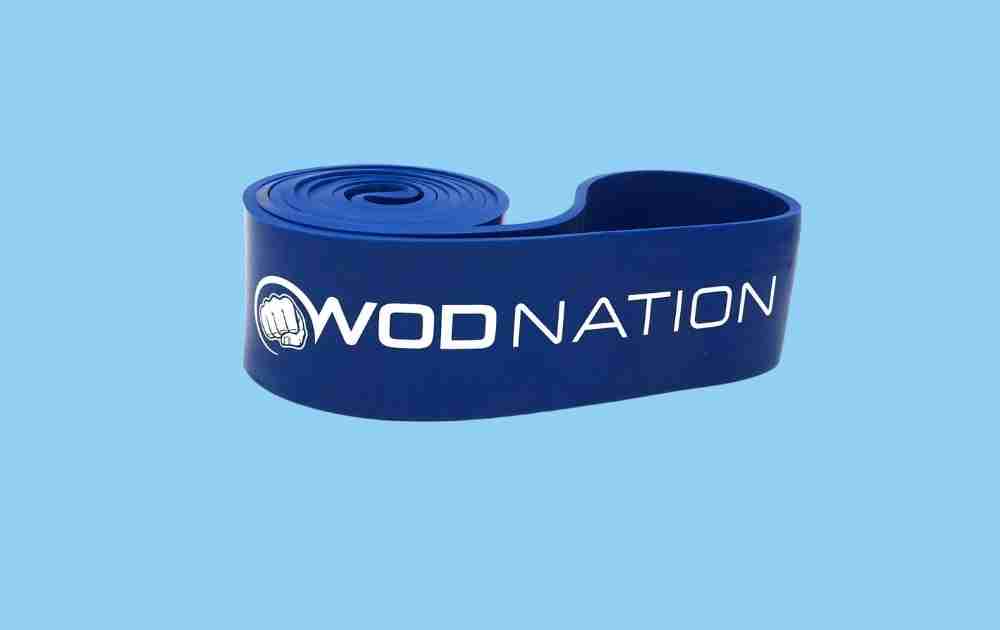 DYNAPRO Power Resistance Bands for Powerlifting
DYNAPRO's line of resistance bands are extremely well received on Amazon (over 450 five-star reviews), and made of soft and heavy-duty latex rubber, and provide a tension level of up to 170lbs (with the blue band pictured below).
Designed to be snap-resistant, DYNAPRO's bands are made with natural rubber for maximum durability, are wide enough that they don't roll up on you when using it, and can be purchased individually or bundled up as a set.
They are also priced very competitively, with their strongest band offered at under $40 (check Amazon for current pricing and availability).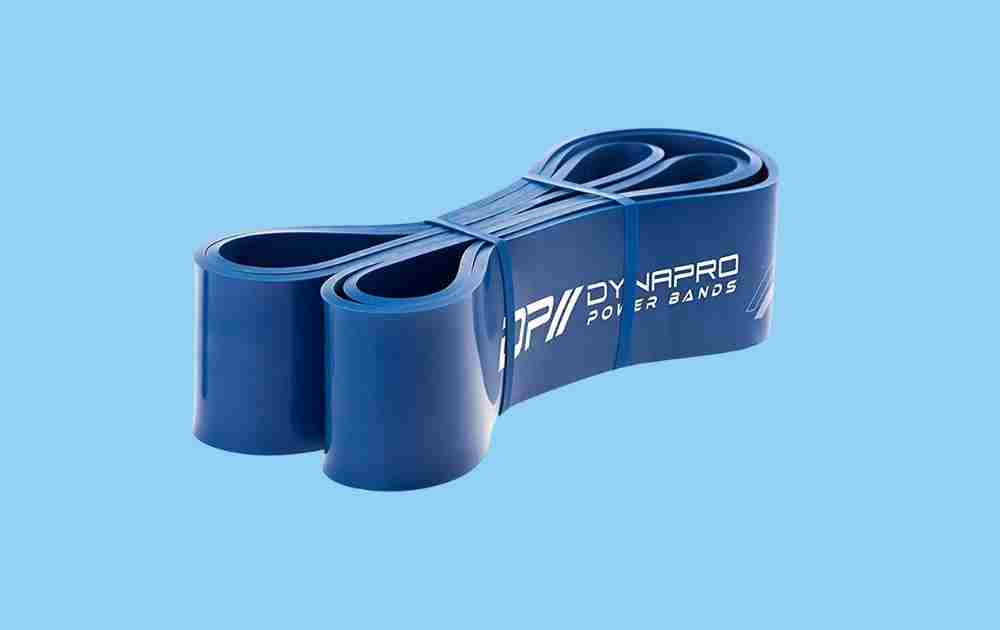 More Resistance Band Guides
6 Fabric Resistance Bands for Big Booty Gains. Looking for the right fabric bands for your workouts? We got you covered. Read on for the best fabric resistance bands. Unleash the gains!