Protect your rope, protect your ankles, and crank up your rope jumping with a breakdown of the best jump rope mats.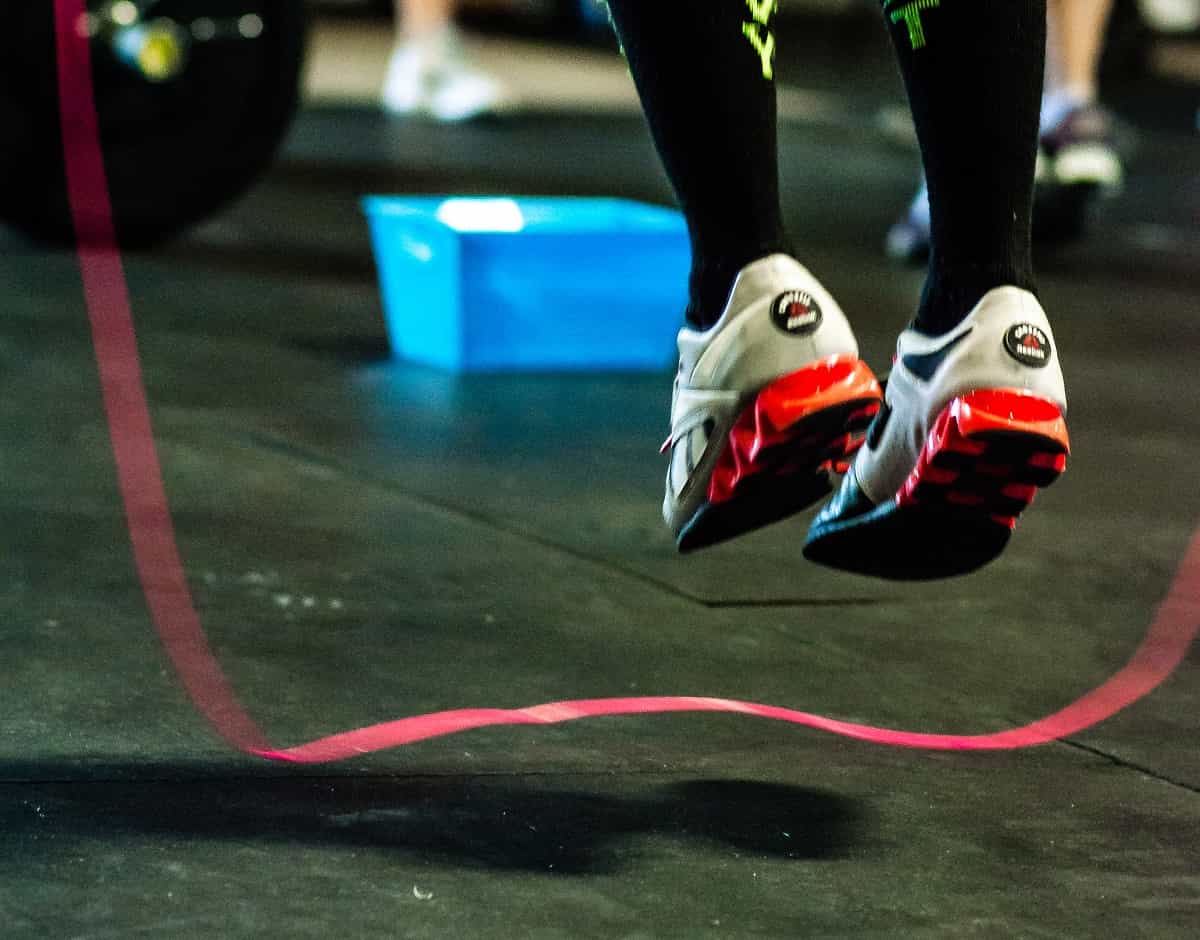 Jumping rope is one of my all-time forms of exercise.
The perks are legit:
Strengthens your ankles, builds fast-twitch muscle fibers, and your investment on equipment is about $10 for a decent jumping rope. Plus, you don't need a gym membership or too much room to use it.
But if you want to take your rope jumping to the next level, there are some very important benefits to using a mat specifically made for jumping rope:
✔️ Softer landings. Even though jumping rope isn't as high impact as running or most plyometric exercises, the more advanced rope jumping (double unders, for example) starts to seep into the territory of moderate impact. A soft mat will give you just enough bounce and protection to help reduce injuries like shin splints.
✔️Protects the jump rope. Although ropes are generally cheap, there are higher priced jump ropes that you will want to keep in good working order. If jumping rope on unpolished concrete or other hard surfaces, consider a mat as it will protect your ankles and your jump rope.
✔️Reduces bounce of the jump rope. It is frustrating missing with the rope. Part of the reason we experience misses is because the rope "bounces" off of the hard surface, bouncing up into our feet instead of sliding under. The best jump rope mats reduce this bounce effect so that you can cut down on those stinging and painful misses.
Unlike a lot of the top home gym floors and mats out there, these mats are made specifically for jumping rope.
Here is a breakdown of the best mats for jumping rope like a champion!
EliteSRS Jump Rope Mat
⭐⭐⭐ Top mat for jumping rope
The EliteSRS mat is comfortable, anti-slip, and rolls out flat so that you can get to training out of the box.
One of the things that makes me mental when jumping rope in the garage is the "bounce" that happens when the rope hits the cement a few inches from my feet.
These bounces result in the rope crashing into my toes or stinging exposed skin on my legs.
The EliteSRS is designed specifically to reduce the bounce that happens with speed ropes, muffle the sound from the rope flying under your feet, and the vinyl foam stays in place while you jump.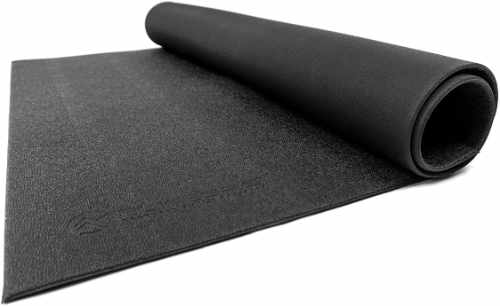 RUSH Athletics Jump Rope Mat
Although the Rush Athletics mat is marketed as an all-purpose training mat, it's definitely perfectly suited for jumping rope. The mat is made of high-grade rubber and PVC that is anti-slip.
At just under five pounds, the mat is easy to roll up and carry around with you. Portability is something I prize with these kinds of mats. Over the summer I was on the road a lot, and did many workouts in the parking lots, with the uneven and cracked pavement that is endemic of suburban decay.
Rush Athletics' mat is square shaped, each side just over 3 feet in length.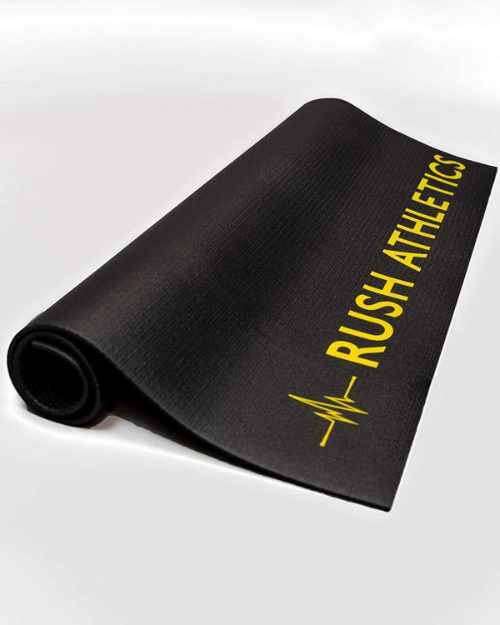 Gorilla Mats for Jump Rope
⭐⭐⭐ Best jump rope mat for larger rooms
If you have plenty of room, and you need some more room for side to side jumping and skipping, the Gorilla Mats are absolutely kick-ass.
One of the perks of larger mats is that they don't slip and slide compared to their smaller counter-parts, but the Gorrila Mats, with a non-slip underside that is patterned to prevent sliding, doesn't bunch up either.
The mats are 6mm thick, are 6' by 4' in size, are available in three different colors, and Gorilla Mats offers a discount if you purchase multiple mats at a time.
In the event you want to roll it up and store it between workouts, or take it with you to the gym or on the road, a travel bag and a microfiber towel is included for convenient cleaning and storage.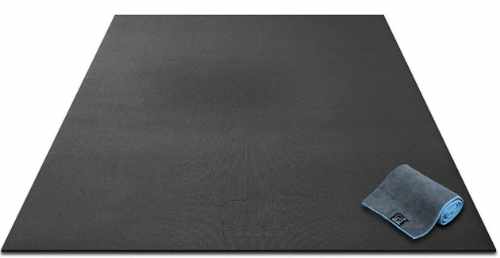 Sunny Health Exercise and Jump Rope Mat
Sunny Health makes a lot of super affordable gear for the home-based athlete.
They manufacture budget-friendly trap bars, tricep bars, and much more, so it's no surprise that the Sunny Health Exercise and Jump Rope Mat is an excellent mat that is reasonably priced.
Made of high-density PVC foam rubber, the mat, available in sizes ranging from 4 ft x 2 ft up to 7.5 ft x 3.3 ft, is slip-free, easy to clean and absorbs the vibration and impact of your jump rope, making them awesome for jump rope workouts.