Ready to take your pull-up training to the next level in the comfort of your own home? Here are the best squat racks with pull-up bars for every budget and lifter.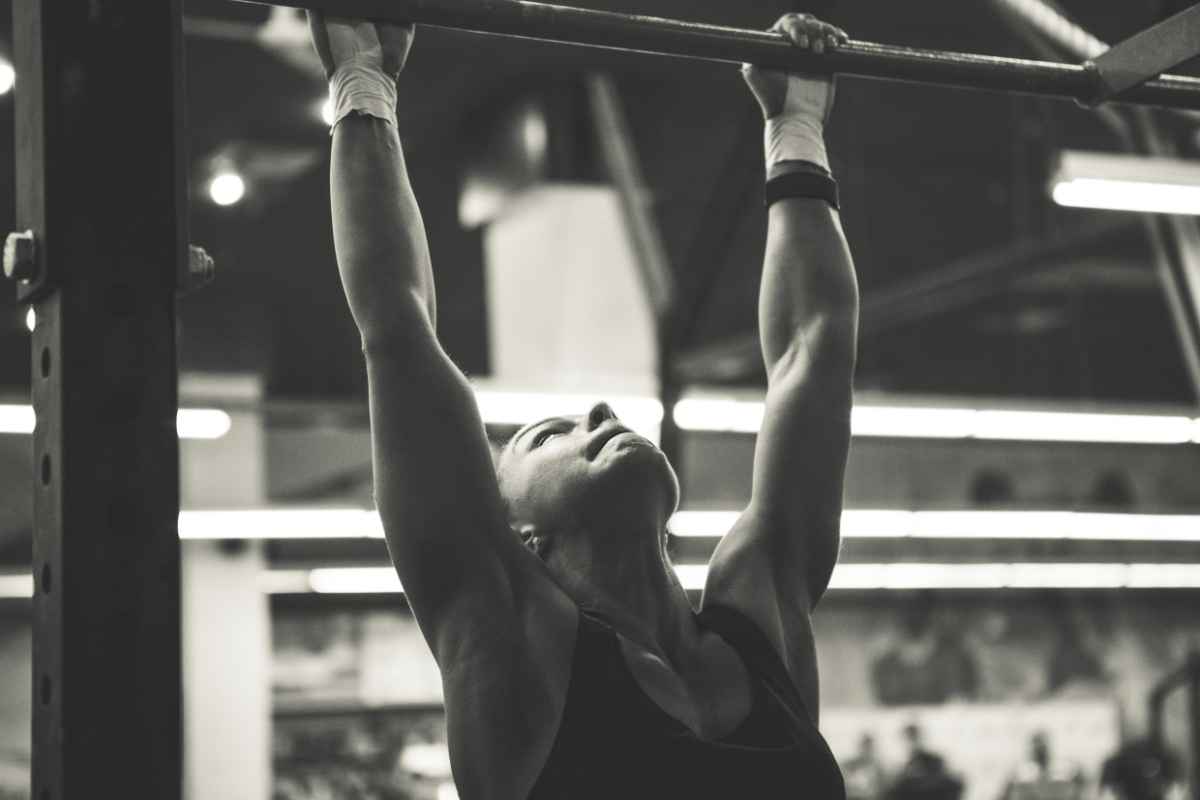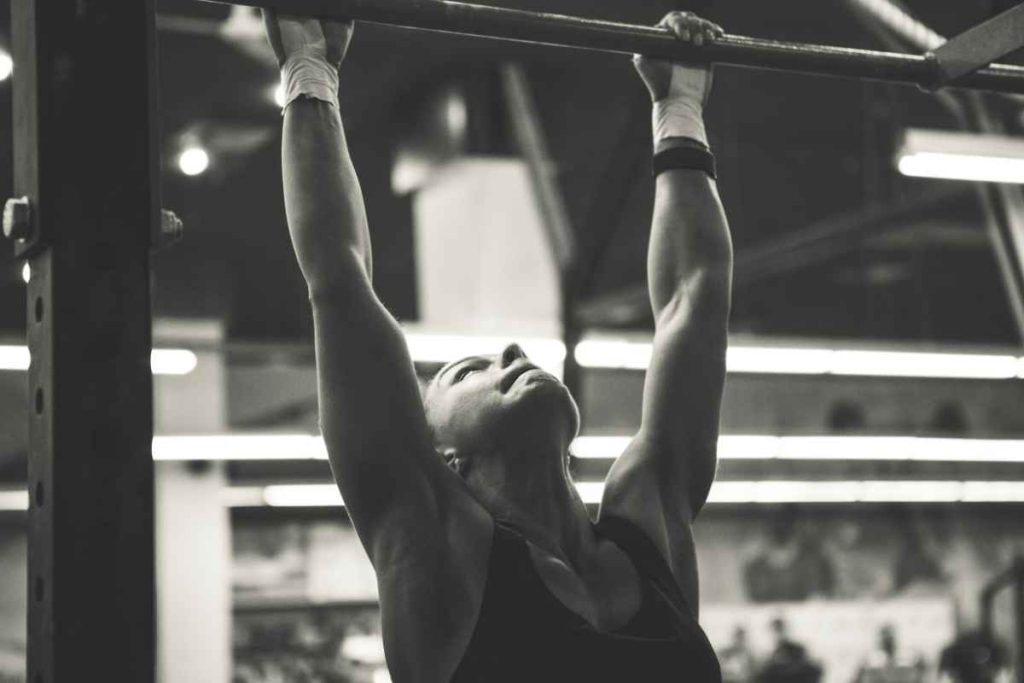 One of the best investments you can make for your workouts and health is a squat rack.
But the squat rack is just the beginning…
The real fun comes in adding accessories and attachments to the rack to make it a truly versatile station for upper and lower body workouts.
And a pull-up bar is one of the least expensive and most effective add-ons for a power rack.
Fortunately, most of the best squat racks on the market already come with a killer pull-up bar.
In this guide, we look at the top power racks and squat racks with a pull-up bar.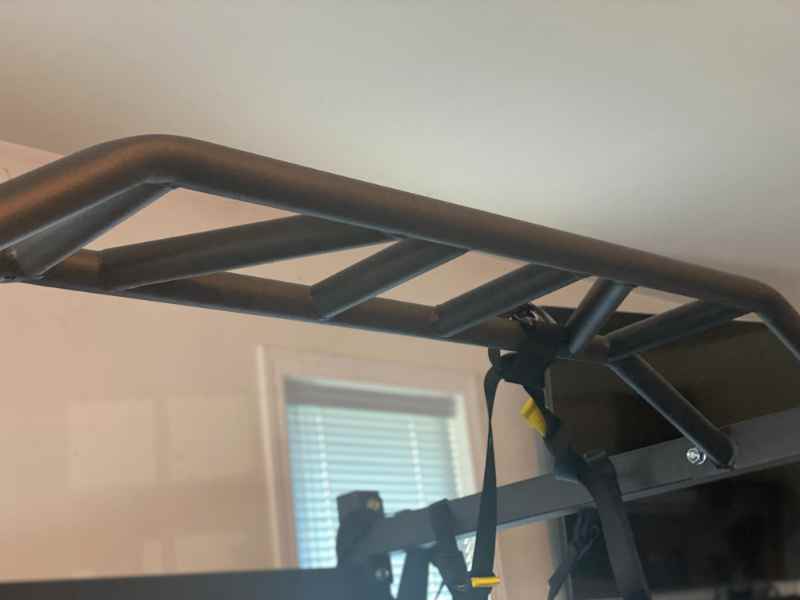 Why Trust Us
At YourWorkoutBook.com, we have tested and researched over 50 different squat racks and power racks through the years. Some great, most good, and some, well, stinky.
We've left them outside, dropped heavy stuff on them (over and over), and done more pull-ups on them than we can count.
This roundup combines two things that we are extremely passionate about: squat racks and doing pull-ups until the wheels fall off!
How We Chose
There were five things that we specifically looked for when recommending a quality squat rack with a pull-up bar:
Variable grips.
A straight pull-up bar is fine for some, but having grip options means you can mix up the muscle activation on the pull-up bar.
Additionally, some lifters will prefer a neutral grip as it's easier on the elbow and wrist joints.
Different heights.
We know that the area and height in a home/garage gym varies wildly, so we narrowed down our picks to include racks that work for low clearance, small, and "regular" height workout areas.
Pull-ups add an extra dimension of height with racks—your head is going to go above the rack at the top of a pull-up—so height is the most important dimension of the rack.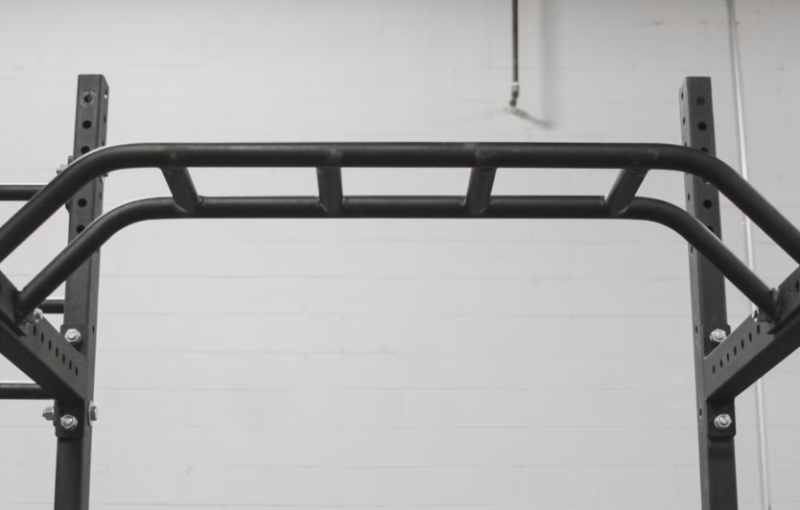 Bar thickness.
Power rack makers often have the option of bar thickness when it comes to pull-up bars.
A thicker bar helps to activate your forearms, working your gripping muscles, and is also preferable for lifters with longer fingers and bigger hands.
Brand reputation.
Dangling atop a squat rack with your full bodyweight—plus whatever else is loaded on the rack, means you should be able to trust the construction and quality of the rack.
In this guide, we stuck with the squat rack brands that we trust the most so that you can hammer out your workouts and endless pull-ups with peace of mind.
Budget.
Of course, not everyone has the money to build out a gym like the traveling five-star strength facility that is The Rock's personal home gym.
We looked for a balance of features and budget when settling on the best racks with a pull-up bar.
Now, let's get to our top picks!
---
Best Power Racks with Pull-Up Bars
Rogue R-4 Power Rack
⭐ Best full-size rack with pull-up bars
We've tested and used a lot of Rogue racks over the years, including the Rogue R-3, RM-6 Monster Rack 2.0, and yup, the Rogue R-4 Power Rack, which is my choice for best full-size rack with pull-up bars.
There are two reasons for this.
First, Rogue makes absolutely killer equipment. They are one of the very, very few companies that manufacture their racks in the USA with American steel.
So, they get big brownie points for brand rep and quality.
Second, customization options—particularly with the pull up bar—is legit.
The R-4 comes with a skinny bar at the front and dually fat/skinny bar at the back of the rack, but because it is part of the Infinity line of Rogue squat racks, you also get a long line of additional options for pull-up bars, including.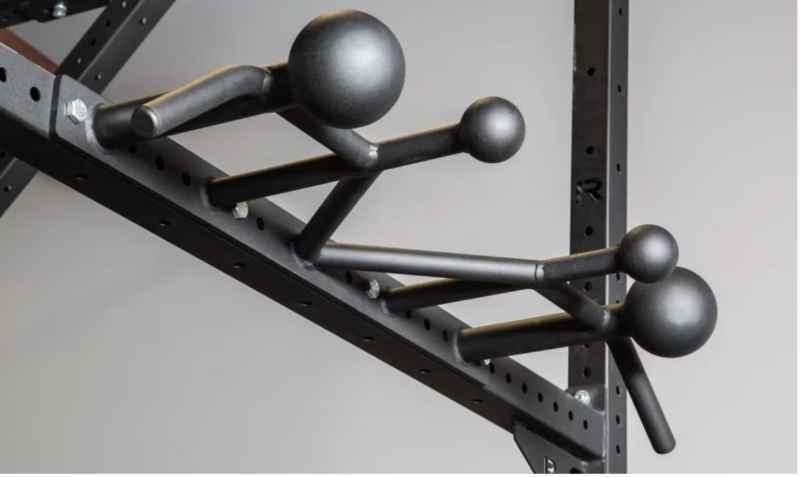 The different types of pull-up bars you can attach to the R-4 include:
Rogue Crown Pull-Up Bar
Infinity Socket Pull-Up Curl Bar
Rogue Neutral Grips (for hammer curl pull-ups)
Dirty South Bar
SPEAL Pull-Up Bar 2.0
X-43M Multi-Grip Crossmember
There is even a Kids Pull-Up Bar to get your kids started on doing chin ups and pull ups.
Beyond the Wide World of Pull-Up Options, the R-4 is a butt-kicker of a rack, with a 2" x 3" 11-gauge steel frame, Westside Hole spacing, and safety pins and J-cups to spot you and rack your barbell.
The catch?
Rogue racks are more pricey than the garbage you are going to find on Amazon (you get what you pay for, after all…) and all of the fancy-pants pull-up bars are an additional charge on top of the starting price of $1,120.
Things I really like about the R-4:
Tons of different pull-up bar options
Built like an absolute tank (so it will last forever)
Tons of other attachment options available
Westside hole spacing (25mm)
Made in the USA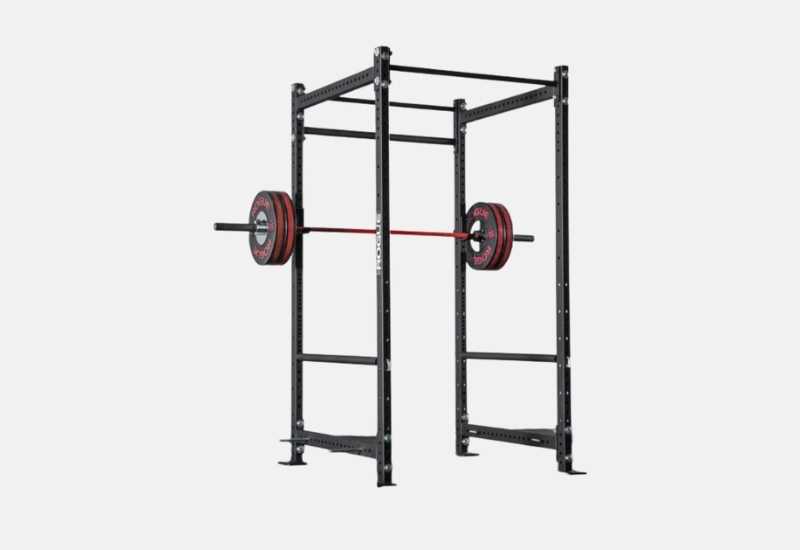 ---
Bells of Steel Hydra Flat Foot 3" x 3" Power Rack
⭐ Best heavy-duty rack with pull-up bar that won't drain the bank account
Bells of Steel is one of the best budget-friendly brands for strength training equipment. And they have the pedigree to back it up, as their founder was a competitive powerlifter.
The Hydra Flat Foot 3" x 3" Power Rack is one of the most overbuilt power racks… at an obscenely affordable price.
The rack has 3" x 3" 11-gauge steel for a frame, gusted corners for added stability, and a float foot design (which means the squat rack doesn't have to be bolted down).
For the pull-up aficionado, this is where things get really interesting.
The base pull-up bar is a simple straight bar, but for just a few bucks more you can upgrade to:
Adjustable pull-up bar
A double bar
Multi-grip bar, or
The fanciest of the bunch, a Globe pull-up bar which has an ungodly amount of grip and hand position options.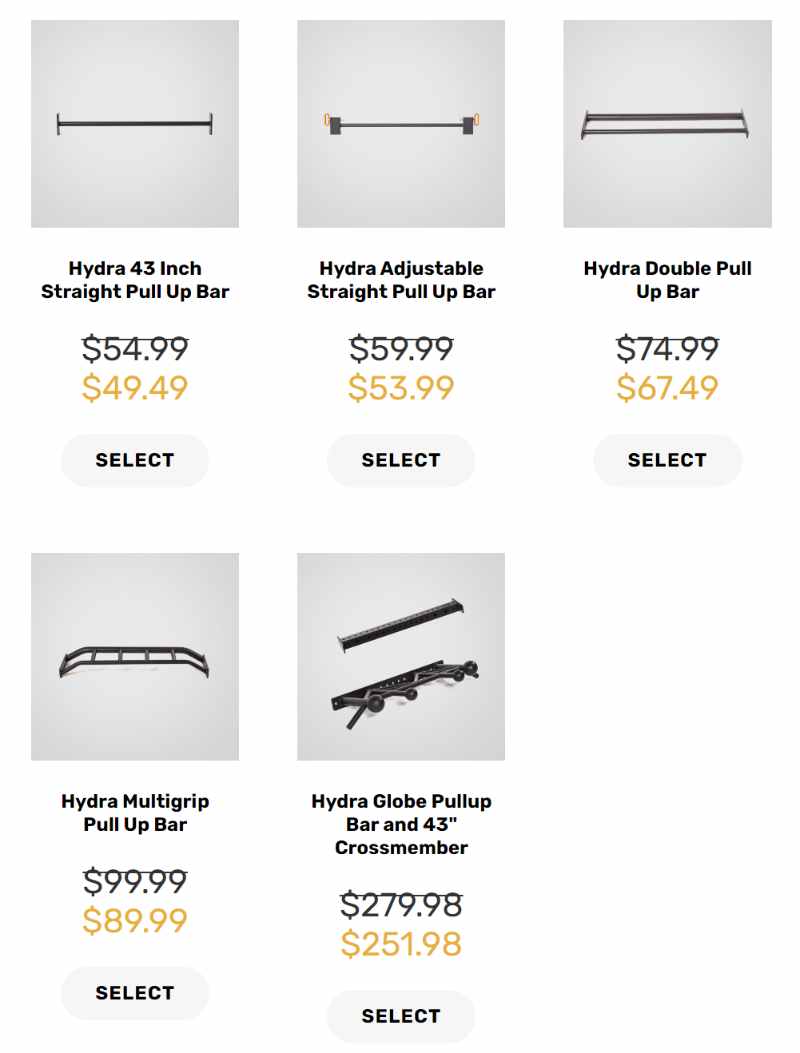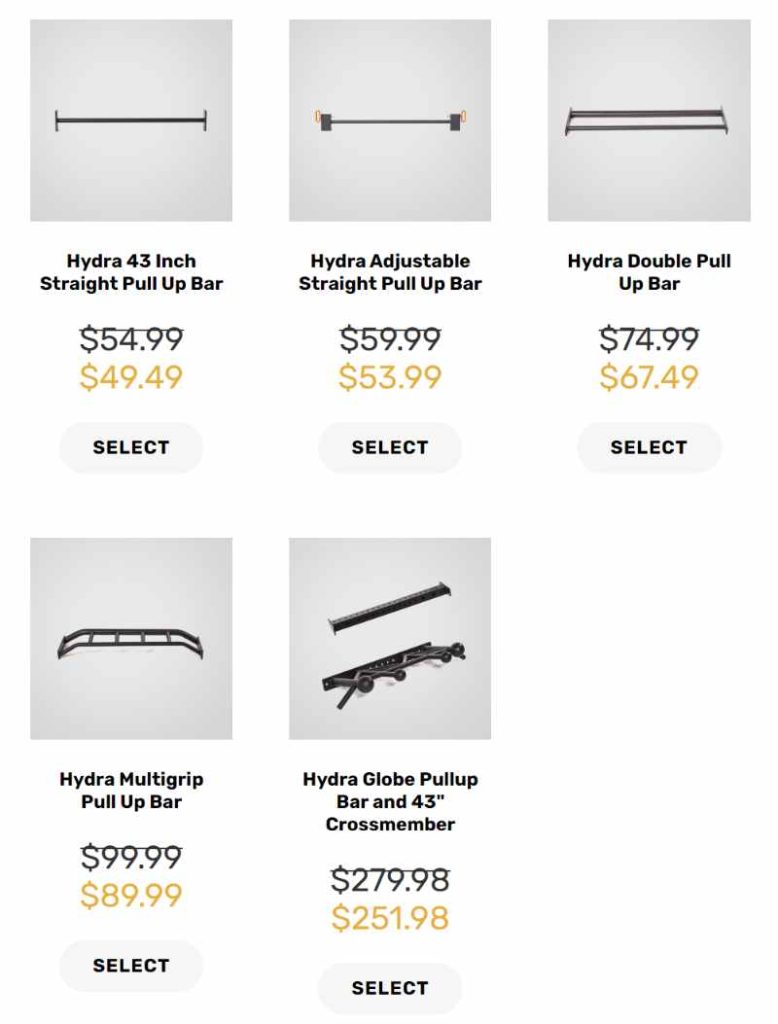 You can also add TWO different pull-up bars to the rack (one at the front, and one at the back), giving you an almost endless number of options for cranking out pull-ups.
BoS offers a huge number of customization options when it comes to the Hydra rack, so the price varies, but you can get a quality rig with a serious pull-up bar for around $600-800.
Additionally, the Hydra Series is a big upgrade on the BoS Commercial 5.1 Power Rack that had a 2.3" x 2.3" frame, which was kind of a pain in the ass when it come to attachments, as aftermarket attachments made by other brands could not work with the 5.1 rack.
The Hydra racks have "true" 3' x 3" uprights, which makes them compatible with many of the big-brand racks (Rogue, REP, etc) that make their racks in the USA.
Key things that I like about the rack:
Most affordable overbuilt rack with a pull-up bar
Tons of customization options
Five different pull-up bars to choose from
Flat-foot option that doesn't have to be bolted down
It's a "true" 3" x 3" rack, which means that it will work with many domestic rack brands' attachments with 76.2mm x 76.2mm uprights.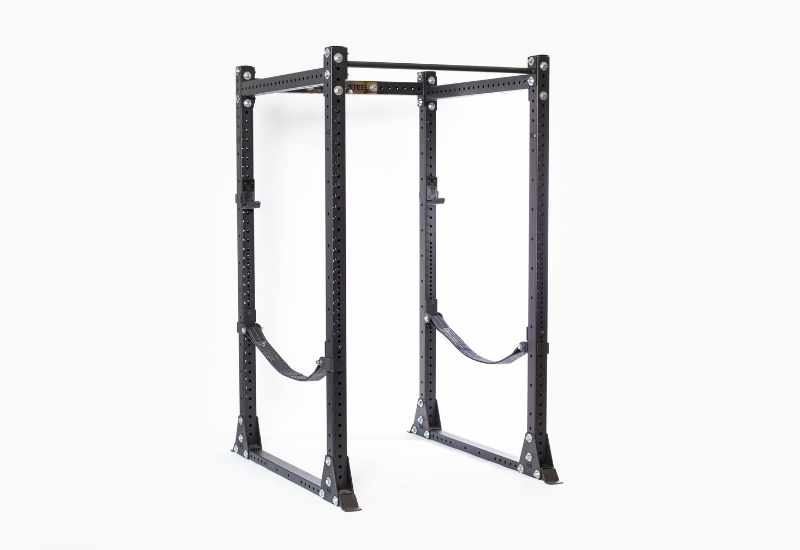 ---
Rogue SML-2 Squat Stand
⭐ Best squat stand with pull-up bar
Squat stands are an excellent lifting tool for more experienced lifters who are comfortable lifting outside the rack (versus power racks, which allow you to lift inside the rack with spotter pins or straps).
Nobody does them better than Rogue, and the Rogue SML-2 Squat Stand is my favorite squat stand for home gyms.
While the SML-2 doesn't have the same flexibility in terms of pull-up bars, you do get the option between a single skinny bar (1.25" thick) or a dually fat/skinny pull-up bar for some grip versatility.
Other key features of the rack include a thickest-in-class steel frame of 3" x 3" 11-gauge steel, Westside hole spacing through the push/pull area, and American steel throughout.
And for lifters working in a multi-purpose space, like a garage, you can tilt the squat stand and roll it out of the way when done with your workout.
The only downside is that as with all squat stands, your customization options are a little limited. Adding things like a dip station or lat pulldown attachment obviously won't work as you will pull the unit over.
Finally, the SML-2 is a 90" squat stand, which means it isn't ideal for lower clearance rooms and areas like basements (check out the Rogue SML-1, which has a 70" height if you are getting set-up in a basement).
Key things I like about the rack:
Small footprint for smaller workout areas (48" x 48")
Made with Rogue's legendary commitment to manufacturing excellence
Retails for $515, making it affordable and highly durable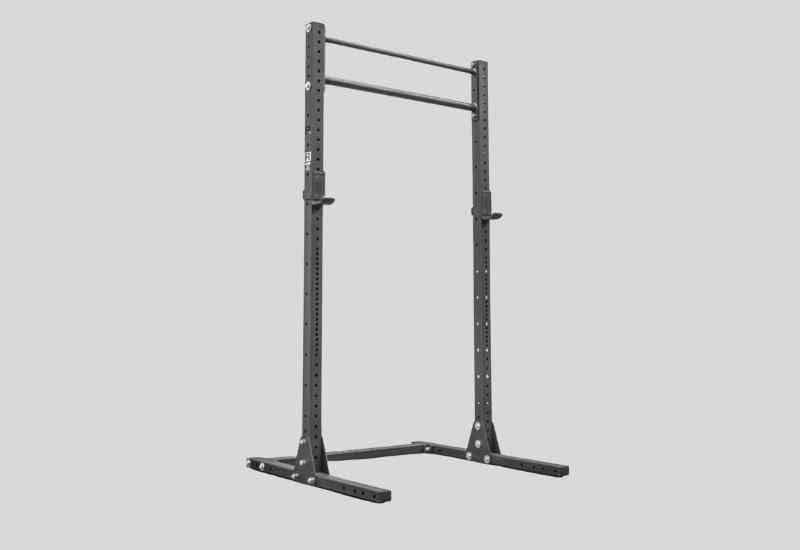 ---
REP-PR 1100 Power Rack
⭐ Best budget-friendly rack with multi-grip bar
When it comes to budget-friendly squat racks, there are a LOT of options. The only problem is that most of them are made by sketchy third-party sellers on Amazon with brand names that you've never heard of before.
That's where REP Fitness, a US-based business that is popular with serious gym enthusiasts, steps in with the REP PR-1100.
At just $379, the PR-1100 is an entry-level power rack that has all of the usual bells and whistles someone getting started with a home-based rack will want and need.
See also: How Much Does a Squat Rack Cost? (Price of Every Kind of Rack)
Things like safety pins, premium J-hooks, and you better believe it—a kickass multi-grip pull-up bar!
Shorter users in low-ceiling workout areas can simply install the pull-up bar upside down to maximize space.
I love this kind of sneaky ingenuity.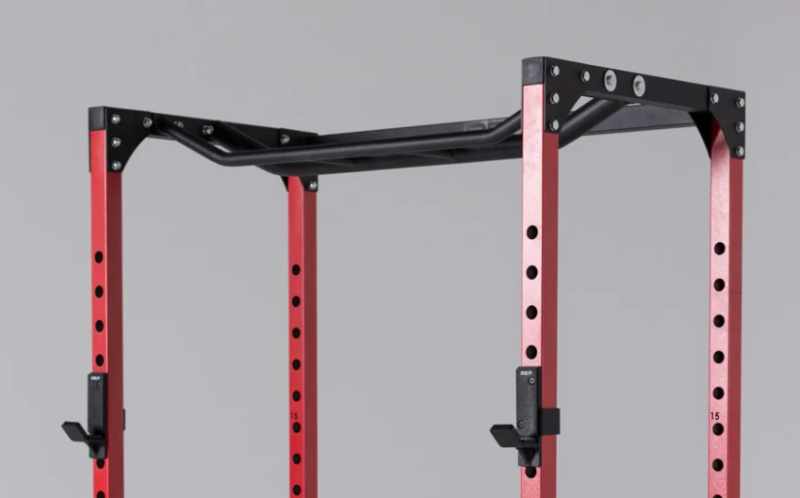 (Also, if you want an even shorter squat rack, check out the REP PR-1050, which is basically the PR-1100's little brother.)
Other features include different color choices, numbered uprights for even barbell placement, and free shipping.
That all said, if you are a more experienced lifter, and want a higher weight capacity, look elsewhere as the 14-gauge steel on the frame of the PR-1100 is best suited for entry-level and intermediate users.
Things that I really like about the PR-1100:
Variable height options
Multi-grip pull-up bar
Four different color options
Best budget-friendly rack on the market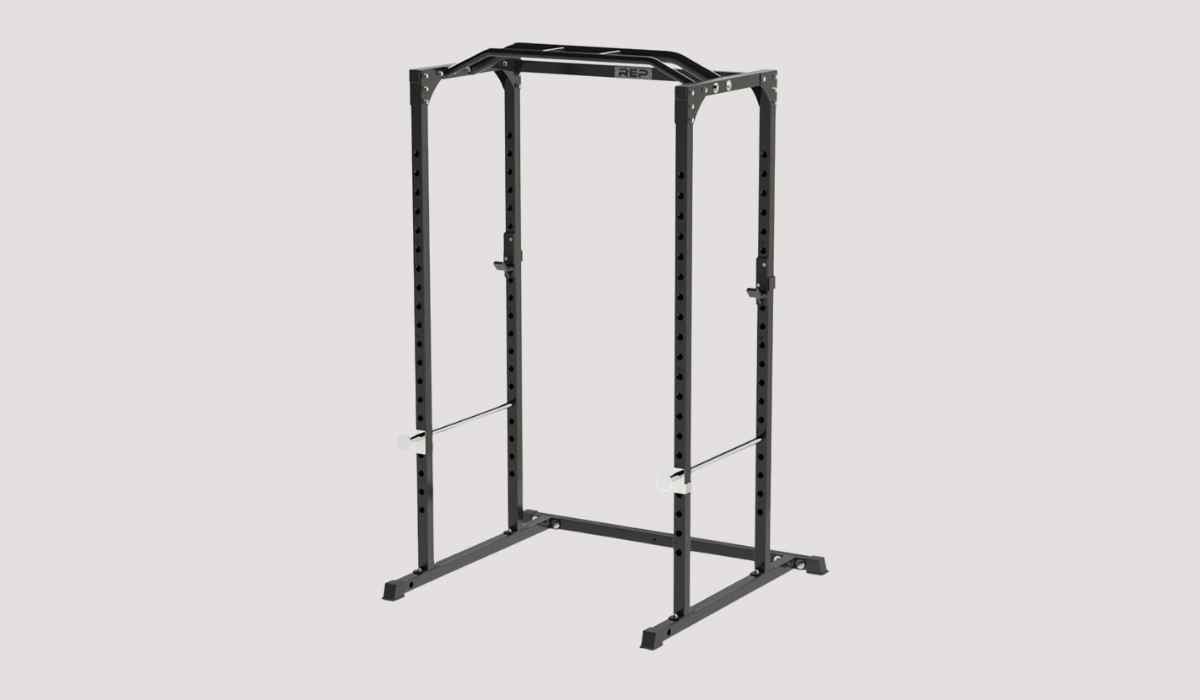 ---
More budget-friendly racks that have decent pull-up bar options:
Fitness Reality 810XLT Squat Rack – comes with a multi-grip bar and retails for around $300 when it is in stock on Amazon.
CAP Barbell Power Rack – only has a straight bar, but has different color options and a price tag of around $200-300.
Titan Fitness T-2 Series – another squat rack with a straight bar, the T-2 starts at just $340.
---
Profile PRO Folding Squat Rack with Multi-Grip Bar
⭐ Best folding squat rack with a pull-up bar
Folding squat racks are the best solution for lifters who want a durable and space-saving rack.
The only problem, when it comes to pull-ups at least, is that the bar used for pull-ups is typically used specifically as a cross-member to keep the uprights stable, limiting the types of pull-up bars available.
Because *most* racks fold to the side, the pull-up bar also has to be taken off when folded.
Not the case with the Profile PRO Folding Squat Rack with Multi-Grip Bar.
PRX Performance, one of the leaders when it comes to making the best folding squat racks, solved this problem by having the rack swing up and fold away vertically versus folding horizontally.
See also: 7 Types of Squat Racks for Your Home Gym
This means you don't need to unbolt or unclip the pull-up bar between workouts.
When folded up, the Profile PRO takes up 108" to 114" of vertical space (so double-check your measurements and be aware that this rack is not suited to low clearance areas like basements unless you plan on leaving it down).
The Profile PRO is not the cheapest folding squat rack on the planet, starting at $1,299, but it's extremely unique in its design and durability.
Plus, if you plan on hammering pull-ups like they owe you money, this is hands-down the best option when it comes to space-saving, folding racks.
What I really like about the Profile PRO folding rack:
Folds up instead of to the side
Available in a huge range of colors
Comes with a multi-grip pull-up bar
Different height options (90" or 96")
Original Pro PRX rack owners can upgrade to the multi-grip bar, too.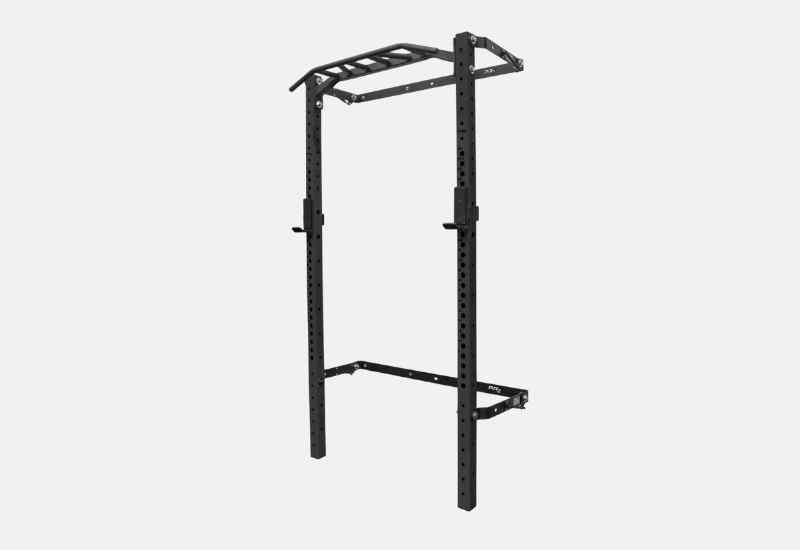 ---
Other folding squat racks that have pull-up bars include:
Force USA MyRack Folding Squat Rack – this is a free-standing (only one on the market) folding rack that has a multi-grip pull-up bar for $700.
Rogue RML-3W – the most durable folding rack on the market, the RML-3W comes with a straight pull-up bar for $600.
---
Why Get a Squat Rack with a Pull-Up Bar?
Well, the obvious answer is that pull-up bars are for doing pull-ups. They are one of the best pound-for-pound exercises for building upper body strength.
The benefits of pull-ups include strength development, building muscle, improving grip strength, and much more.
And the right bar is super versatile. Mixing up grips—neutral, overhand, etc.—ensures that you are constantly mixing up the activation happening in your arms, shoulders and back.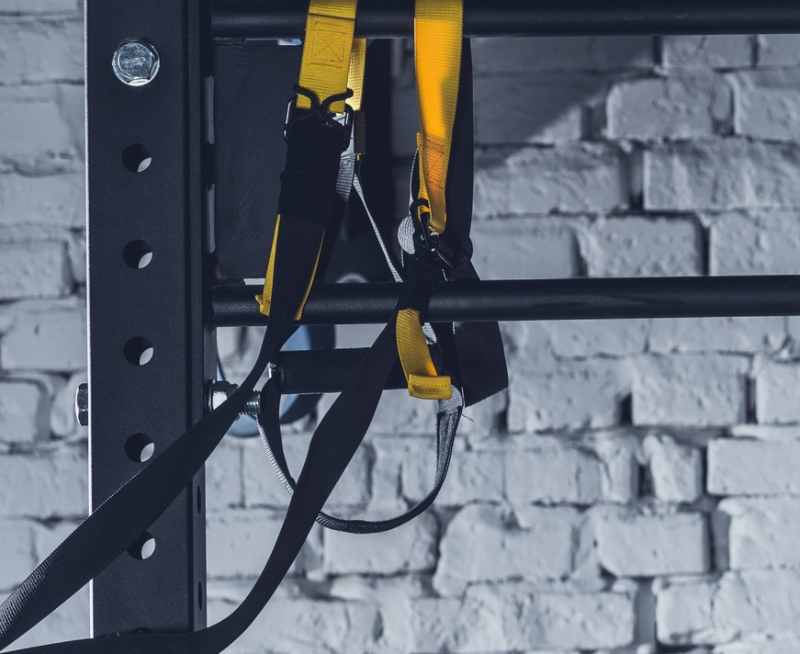 An underrated reason to get a rack with a pull-up bar is that you can use other equipment on the bar.
I have my TRX straps hanging on the corner of my pull-up bar, and frequently use resistance bands draped over the bar to do banded lat pulldowns and face-pulls.
Ultimately, settling on a rack with a pull-up bar means that you can significantly increase the number of ways you can use your fancy new squat rack.
The Bottom Line
Squat racks are almost essential for even the moderately serious lifter who wants to get strong and build muscle at home.
Fortunately, there are more options than ever for squat racks that have pull-up bars.
And on top of that, if you are really serious about your pull-ups, there are plenty of excellent racks that have versatile bars for your chin-ups, pull-ups, and so on.
Choose the right squat rack with a pull-up bar for you and unleash the upper body gainz!
---
More Squat Rack Guides
10 Best Squat Racks for Home and Garage Gyms. A squat rack is the best purchase you can make for your workout goals. Here's a detailed buyer's guide and the best squat racks on the market right now for home gyms.
Power Racks vs Squat Racks: Pros, Cons and Differences. Wondering what the differences are between a squat rack and power rack? Read on for a detailed look at the pros and cons of each.