The Fitness Reality 810XLT Squat Rack is one of the best entry-level racks for home gyms. Here's a full review of the 810XLT, including pros, cons, and alternative racks.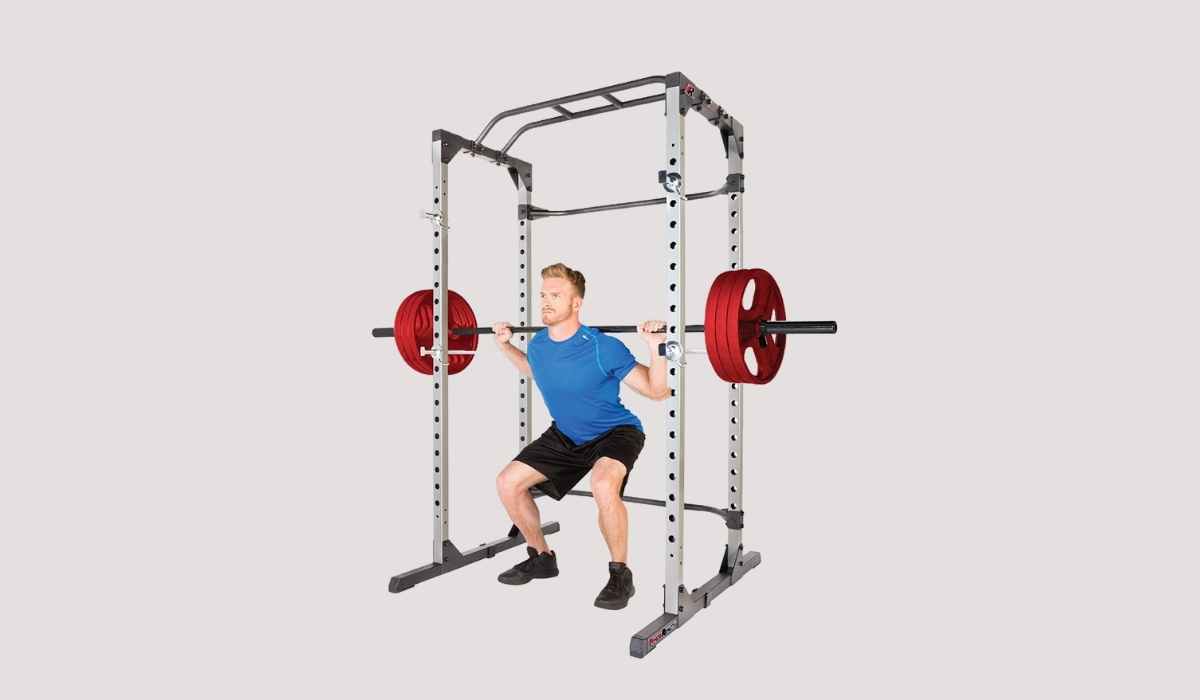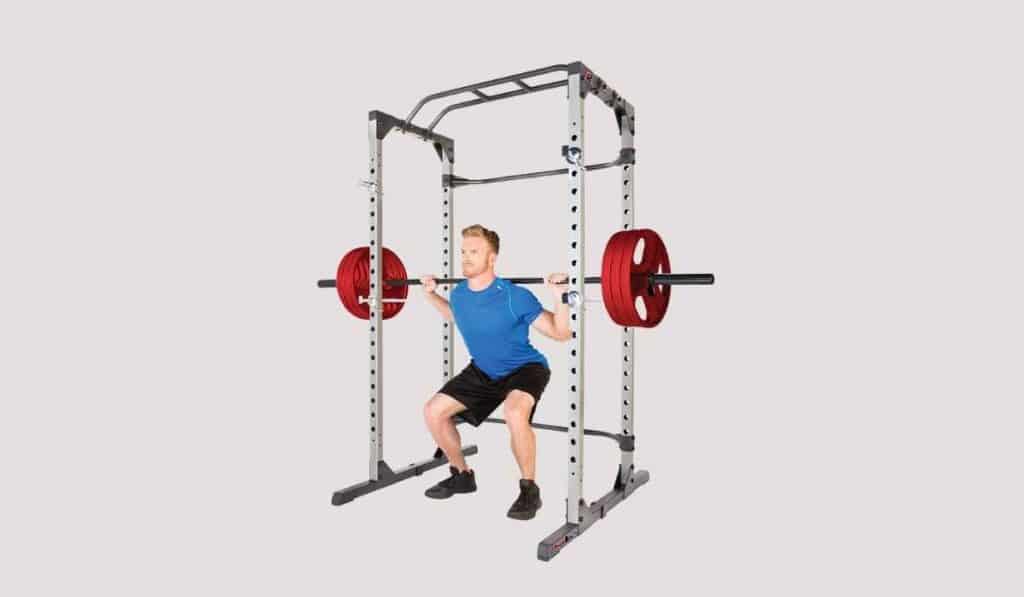 The Fitness Reality 810XLT is one of the best budget-friendly squat racks on the market.
It has extra stability features like gussets and cross bars, a multi-grip pull-up bar, reasonably priced add-ons like a lat pulldown and adjustable bench, and a price point ($278) that can't be beaten.
For entry-level lifters who want a squat rack for their home gym that is sturdy and affordable, the 810XLT is an excellent choice.
In this review, we will take a deeper look at the key features of the 810XLT, the specs of the rack, the things that make it stand out, the things we don't like about the rack, and offer some alternative racks at the same price point.
Let's jump right in and get to squattin'!
Fitness Reality 810XLT Squat Rack – At a Glance
Excellent budget-friendly option for squat racks at around $278 for the basic rack
Extra long base for added stability
Two cross-member bars at the back for extra stability
Rated for up to 800lbs weight capacity
Includes safety bars and safety catches
Can be purchased with an optional lat pulldown attachment or adjustable bench
Specs:
Pros of the Fitness Reality 810XLT Squat Rack
Here are the main things that lifters will appreciate about this rack.
Budget-friendly.
The big sell on this rack is the price point. At less than $300, it's the most competitively priced on the market.
The lower price is a result of the thinner steel used in the construction of the rack (14-gauge steel).
The lighter construction doesn't sacrifice on stability (the rack is rated for up to 800lbs), making it an excellent entry-level squat rack for people just getting into the home gym lifestyle.
Lifters who want something more durable will want to lean towards a Rogue or Titan Fitness as they use thicker steel in the uprights of their squat racks without being exorbitantly expensive.
Exceptionally well-reviewed.
Over 8,000 five-star reviews on Amazon and counting, making it one of the racks that get the vaunted "Amazon's Choice" badge.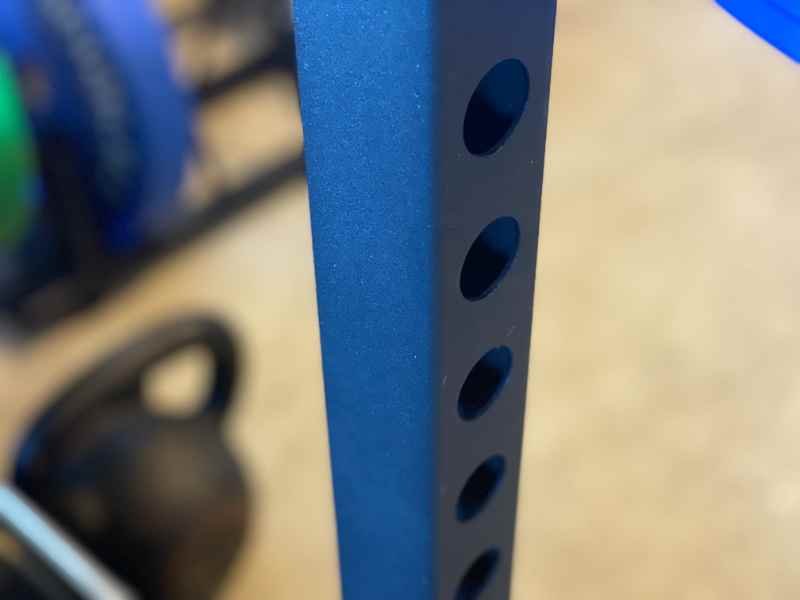 Lat pulldown and/or bench add-ons.
The squat rack is just the beginning of your home gym—the real fun comes in customizing the rack to your workout goals.
Fitness Reality offers a couple of add-ons for the rack, including a lat pulldown attachment and/or a no-gap adjustable weight bench.
The add-ons are super reasonable in price, with the lat pulldown costing around $200 and the rack plus bench combo coming under $500.
Safety bars and safety catches included.
One of the key benefits of training with a squat rack is that you can use it as a spotter.
Lifting inside the rack with spotter bars set up allow you to push a little harder without worrying about dropping the barbell on your floor, damaging the floor and your lifting equipment.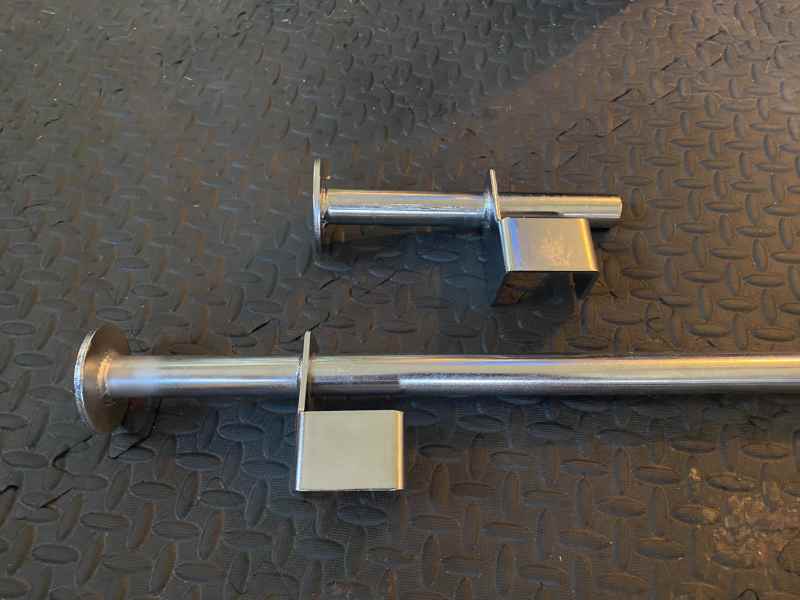 The rack comes with spotter bars as well as safety catches, which allow you to rest the barbell on the rack between sets and workouts.
Although the rack comes with safety catches, I am not a fan of them (as I will explain in a minute) and I would strongly recommend investing in better J-hooks or J-cups for barbell holding.
Gussets and cross bars for added stability.
Extra long depth (doesn't need to be bolted down)
The main safety concern with squat racks is keeping them stable and in place when going HAM on your workout.
There are a few different ways that you can stabilize and weigh down your rack, including loading the back with your bumper plates and/or iron plates, but a nice and wide base is the key thing to remove wobbling and worse, toppling of the rack when in use.
The 810XLT has extra long feet at the bottom (essentially making it a flat-footed squat rack) which means that you don't have to bolt down the squat rack.
Gussets and cross bars for added stability.
The rack has gussets and cross bars that help give it an extra level of structural integrity.
Gussets are triangle-shaped pieces of steel connecting the uprights to the cross-members and the base of the rack. This helps keep the rack locked in.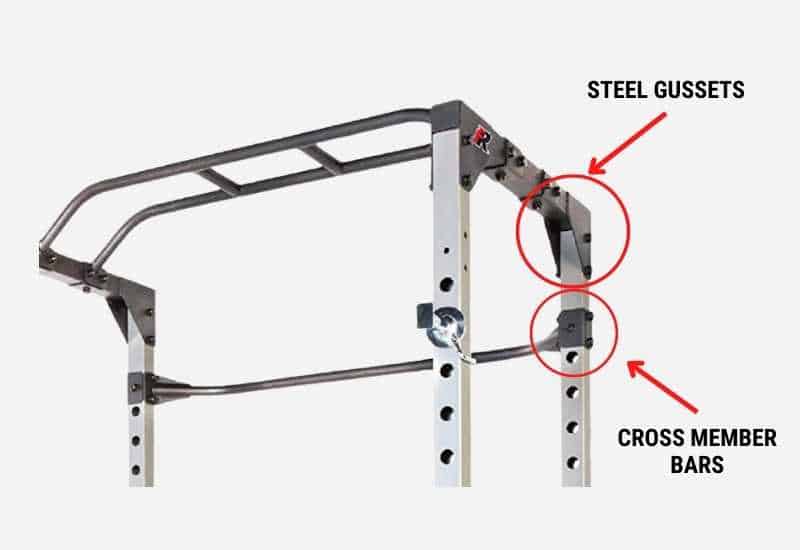 Cross-members bars at the back also give another boost of stability and strength.
Fitness Reality 810XLT — Things That Can Be Improved
The safety catches aren't great.
Like most squat racks at this price point, they don't include quality J-hooks. The chrome finished safety catches that comes with the rack kind of suck, to be honest.
If you are going to purchase this rack, or other comparable racks that package these type of safety catches, invest like $40 on getting J-hooks that will stay in place when you are racking the barbell back onto the rack.
Annoyingly, and frankly, dangerously, safety catches that twist in can often slide around, coming perilously close to twisting off.
Frequently out of stock.
The 810XLT is frequently out of stock thanks to global supply bottlenecks and increased demand.
Unfortunately, this is just the state of things when it comes to strength training equipment nowadays.
Amazon does bring it back into stock often, and there are some third-party sellers that sell the 810XLT at varying prices.
Other Squat Racks Just Like the Fitness Reality 810XLT
Fortunately, there are lot of other options for budget squat racks that match the build and design or the 810XLT.
They include:
CAP Barbell Power Rack
2" x 2" steel frame
Retails for around $300
Different color finishes
Shorty version (6') and regular height (7')
Tons of additional attachment options
(Full review of the CAP Barbell Squat Rack here.)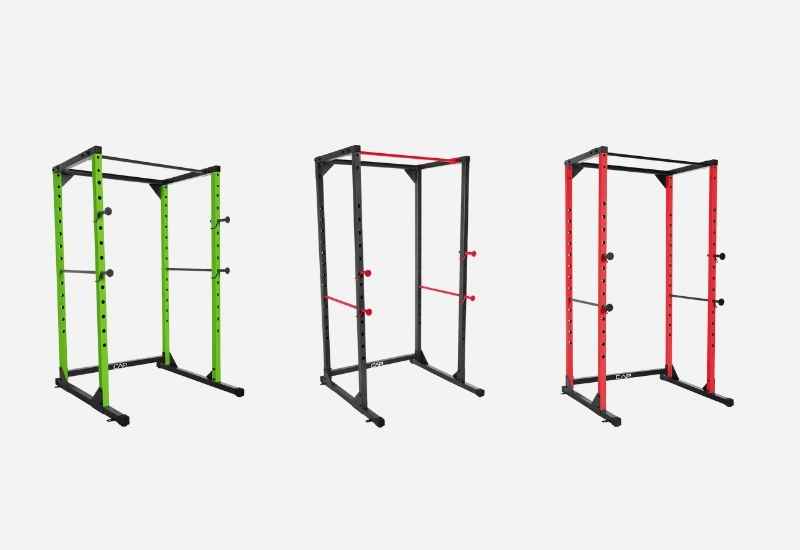 ---
Titan Fitness T-2 Series Power Rack
Shortest squat rack on the market (71″)
2″ x 2″ steel frame construction
Include J-hooks, safety pins, and plate storage pegs
19 additional attachment options (including a ten-inch extension kit)
(For a complete and detailed review of this rack, reference this guide: Titan Fitness T-2 Series Power Rack – Full Review.)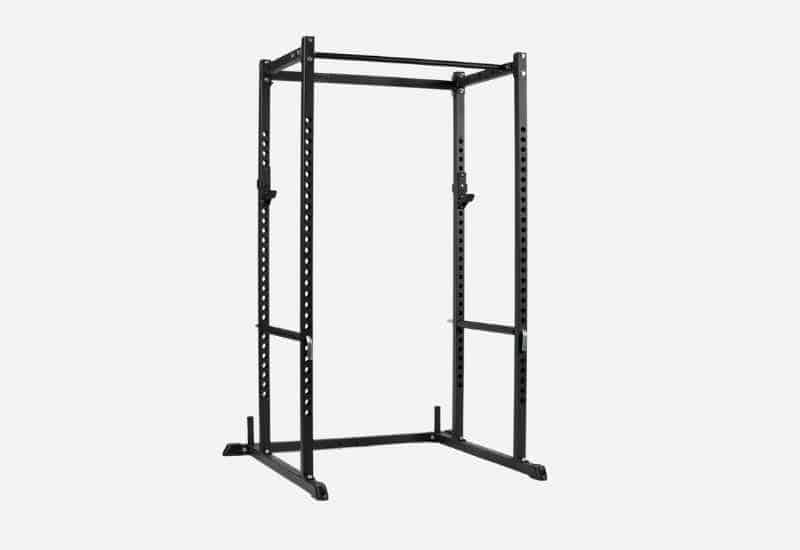 ---
REP Fitness PR-1100 Power Rack
2" x 2" 14-gauge steel frame
3" hole spacing
85" height (REP also has a shorty version with the PR-1050 that is
Available in four different colors
For a more detailed look at the PR-1100, including key features, reference this full review of the REP Fitness PR-1100 Power Rack.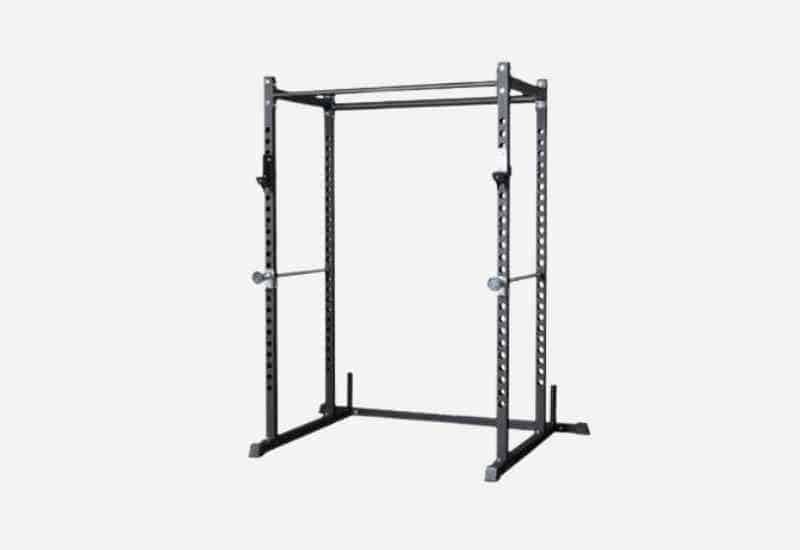 ---
The Bottom Line
When it comes to bargain-priced squat racks–particularly the ones found on Amazon–separating the crap options from the quality ones can feel tricky.
The Fitness Reality 810XLT is one of the few cheap, entry-level squat racks that don't totally stink.
While you will want to upgrade some of the safety features, the rack is an excellent option for people looking to build out their first home gym.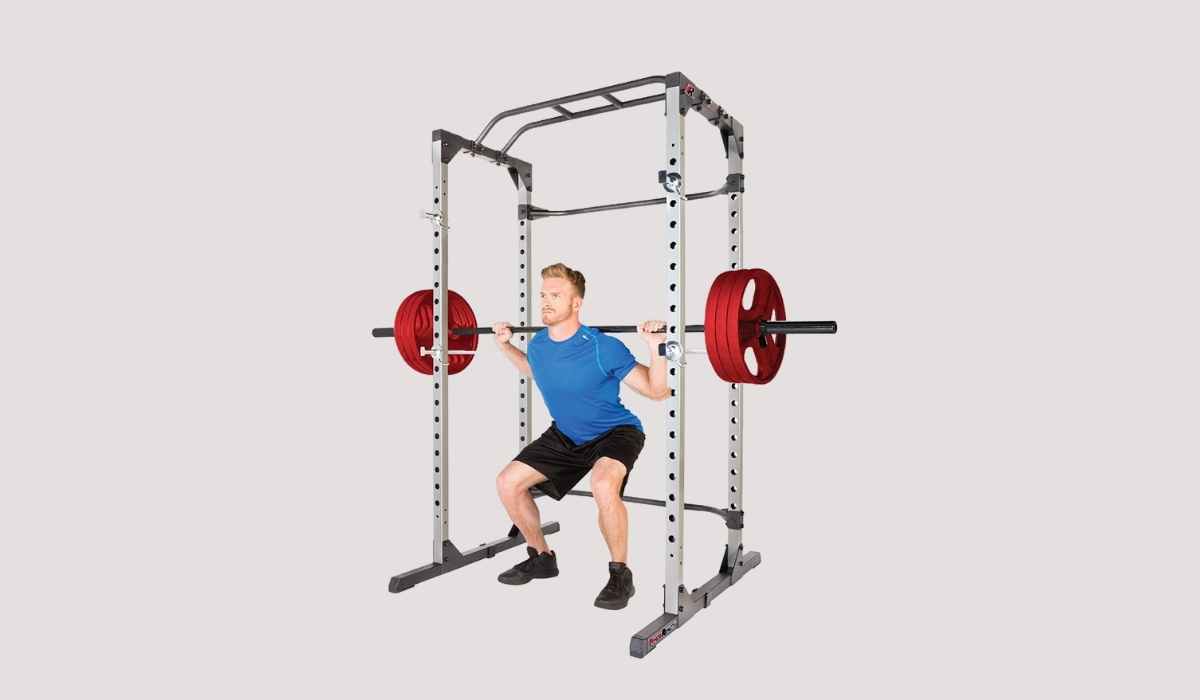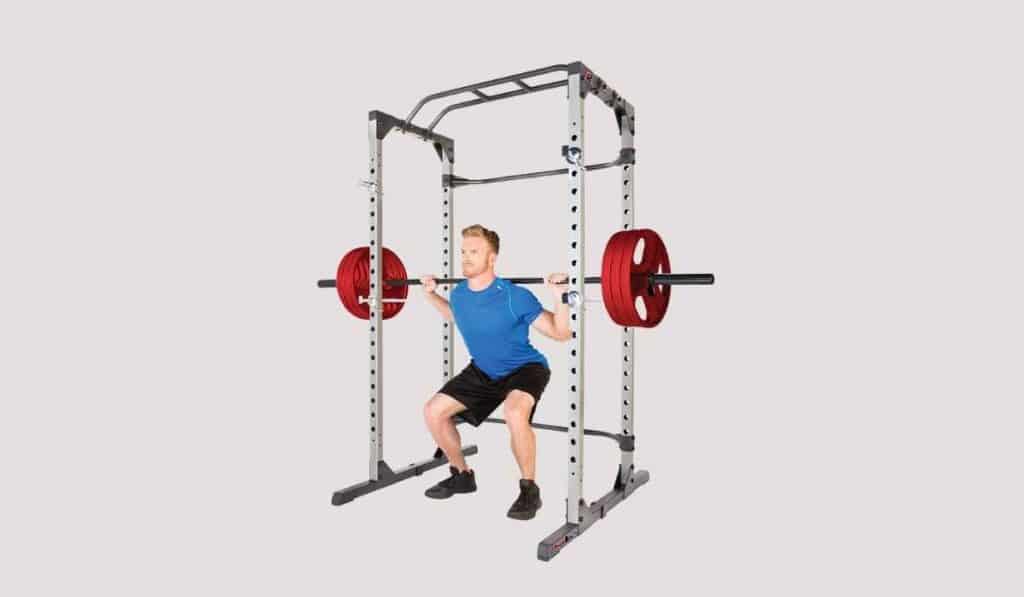 ---
More Squat Rack Reviews
10 Best Squat Racks for Every Home and Garage Gyms. A squat rack is the best purchase you can make for your workout goals. Here's a detailed buyer's guide and the best squat racks on the market right now for home gyms.
Rogue R-3 Rack Review: The Ultimate Everyman Rack for Home Gyms. Rogue's R-3 Power Rack is one of the best racks on the market. From affordability to Rogue's legendary durability, the R-3 is a killer choice for your home gym. Here's why.