The Titan T-2 Series Power Rack is an excellent entry-level rack that is budget-friendly and rich in features. Here's a detailed look at the T-2, including pros, cons, alternatives, and where to buy.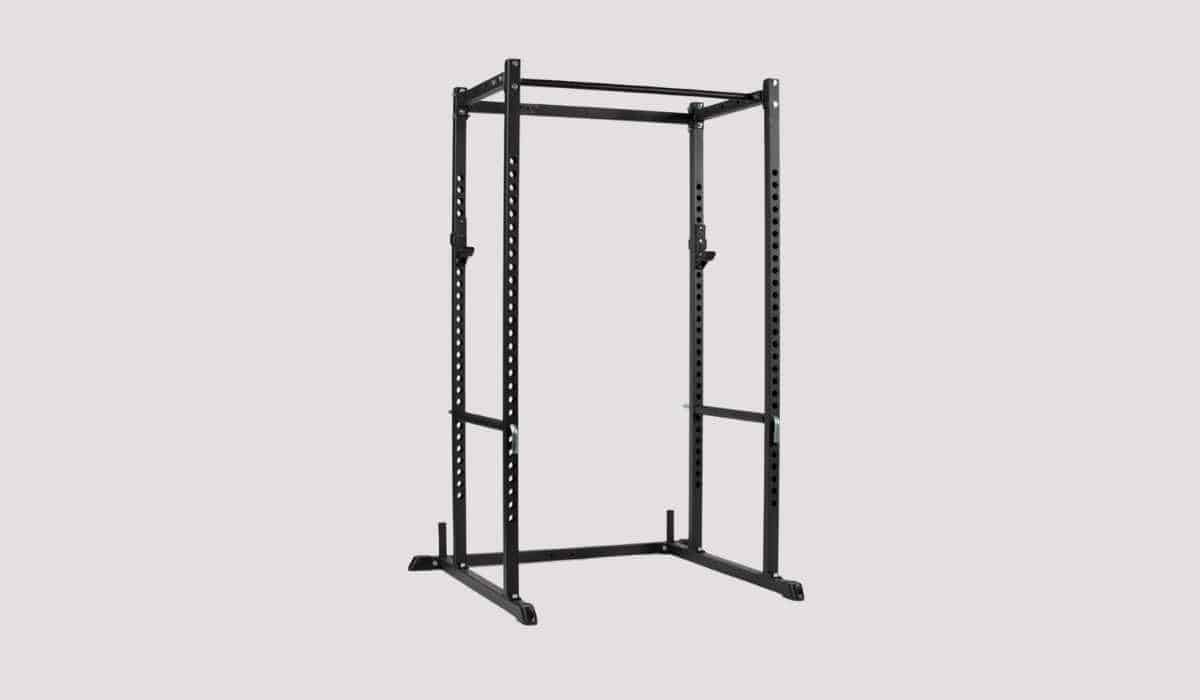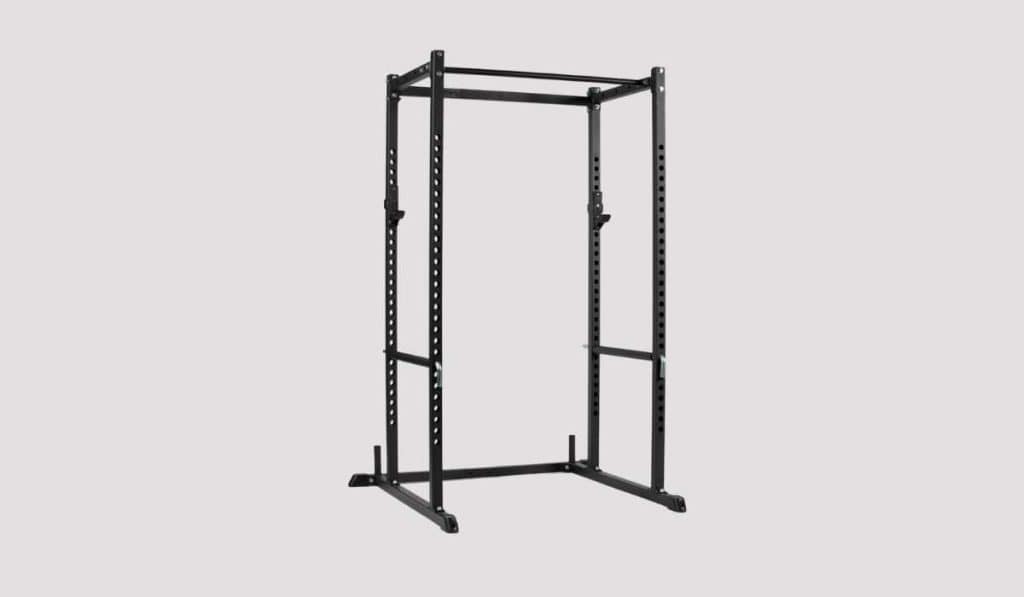 The Titan Fitness T-2 Series Power Rack is an excellent budget-friendly and entry-level rack for home gyms.
The T-2 is the perfect rack for people who are just starting out with lifting weights at home and want flexibility in height without sacrificing on performance.
Starting at just $340, the T-2 is one of the best squat racks on the market for beginner and intermediate lifters who want to build a legit lifting set-up at home without emptying the bank account.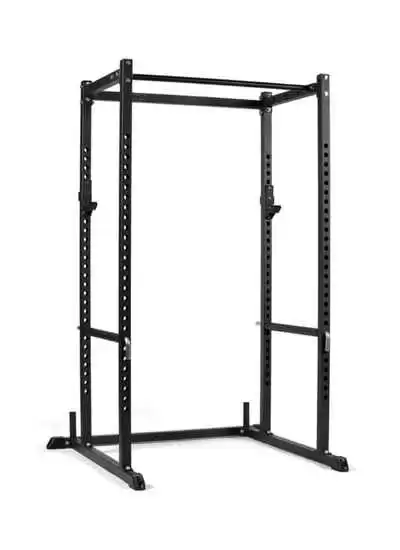 In this review of the T-2 Series rack, we will look at the key features of the rack, showcase some opportunities for improvement, and offer some alternative power racks with similar features.
By the end, you will have a clear idea of whether the Titan T-2 rack is the one for you.
Let's jump right in.
Titan Fitness T-2 Series Power Rack – The Pros
Here are the key highlights of the T-2:
Available in a short version
The T-2 comes in two height options—either 71" or 83".
People with low clearance in their workout area, in the basement, for example, will really like the reduced height of this rack.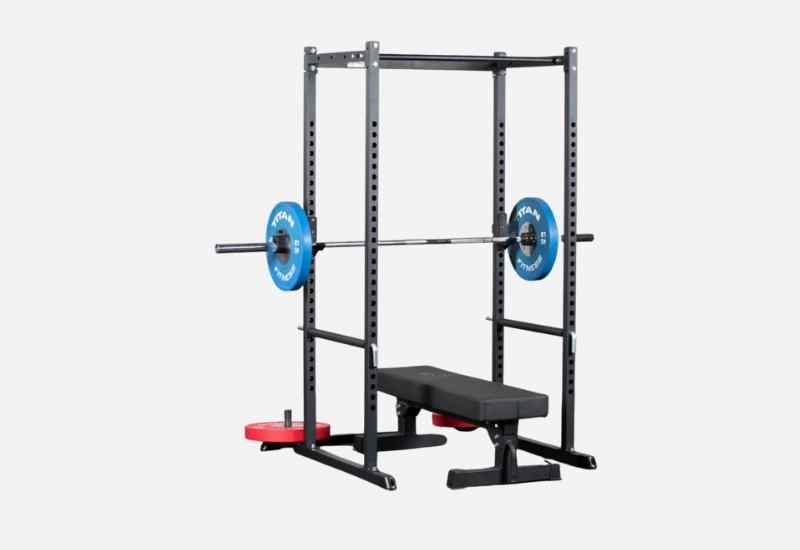 The T-2 (at 71") is also the shortest squat rack on the market right now, with other short racks in the 72" to 84" range.
See more: The Best Short Squat Racks for Small Spaces and Big Workouts
The T-2 doesn't have to be bolted down.
One of the most common questions with lifters setting up racks at home is wondering whether the squat rack has to be bolted down or not.
Tip: Use the vertical weight plate storage pegs at the back of the rack to weigh down and stabilize the rack.
The T-2 has an extra wide back cross-member for added stability and a flat-foot design at the front to expand the base of the rack.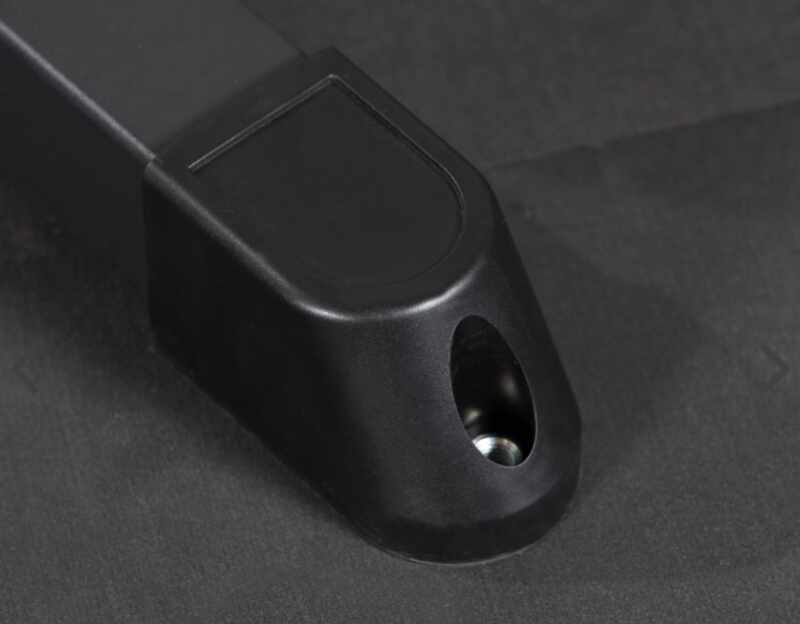 For just about every lifter, this will provide more than enough stability to lift safely inside of the power rack.
Note: The front feet on the T-2 have drilling holes that you can use to screw the rack into your lifting platform or concrete floor.
Includes all the essential safety attachments to get you started.
Nothing quite rankles my ankles like ordering a rack or piece of lifting equipment and realizing that it doesn't include safety attachments or installation equipment.
(I'm looking at you Rogue, selling racks that have to be bolted down without concrete anchors).
The T-2 comes with everything besides a barbell and bumper plates to get you started, including:
All of the assembly material is shipped with the rack.
A can-do attitude is sold separately, however.
Priced Competitively
There are a lot of racks being sold nowadays, with the big surge in strength training equipment being sold happening when gyms closed in the spring of 2020 at the onset of the Covid pandemic.
There are TONS of sellers offering versions of this particular rack (particularly on Amazon) with identical specs.
Titan sells theirs for a similar price as many of the third-party hucksters on Amazon but with better build quality and legit customer service.
The T-2 stars at just $340, which is easily one of the most affordable price points for a quality squat rack.
(To see how the T-2 Series compares against other squat racks in terms of price, reference "How Much is a Squat Rack?" for a detailed comparison with other popular squat racks.)
For lifters who are just getting started with a home gym, the T-2 is an affordable way to get into the gainz-at-home world.
TONS of additional attachment options
A squat rack is the foundation of an epic home gym. The real fun comes in accessorizing it, making the rack an all-in-one tool for your workouts.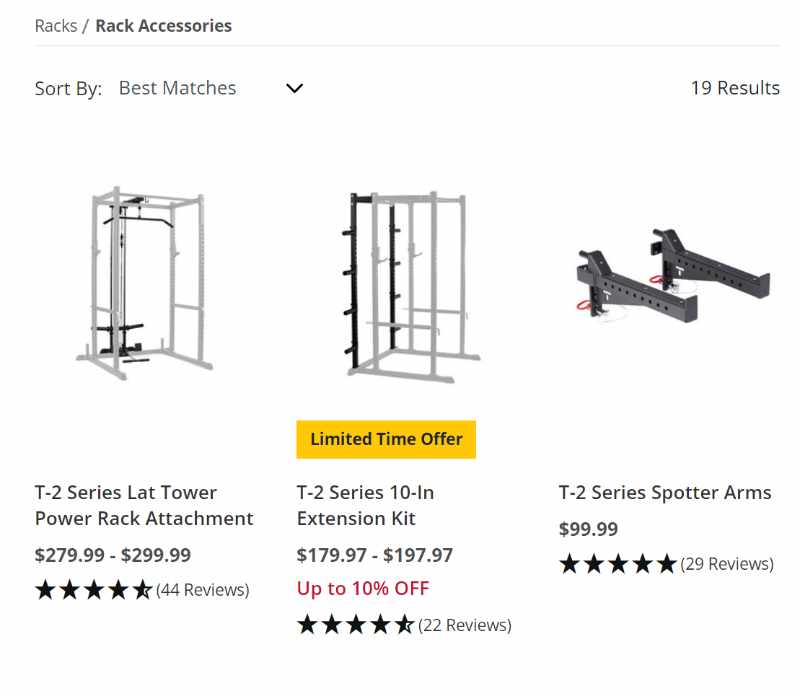 Titan has a broad range of rack accessories for the T-2 (almost 20 in total), including:
And more.
Whatever kind of exercises you want to do at home with your T-2 rack, there is a power rack attachment for it.
Titan T-2 Series Rack – The Cons
While the T-2 is heavy on features, there are a couple of things that prospective buyers should be aware of.
Heavy-duty users will want a thicker frame.
The T-2 comes with a 2" x 2" frame made with 12-gauge steel. The thickness and durability of the rack is perfect for beginner and intermediate lifters.
More experienced users will want to lean on a rack frame that has thicker uprights (3" x 3" or 2" x 3").
Taller users will want a taller rack.
Both of the T-2 rack height options are technically shorties. Even the 84" model is still shorter than a majority of the other racks on the market.
Taller users who don't want to bend their knees when doing pull-ups will want to check out the Rogue R-3 Power Rack, which is 90-inches tall.
Titan Fitness T-2 Series – Comparable Racks
In the world of budget squat racks for home use, there are a couple of racks that are extremely close in features and pricing to the T-2.
They include:
CAP Barbell Power Rack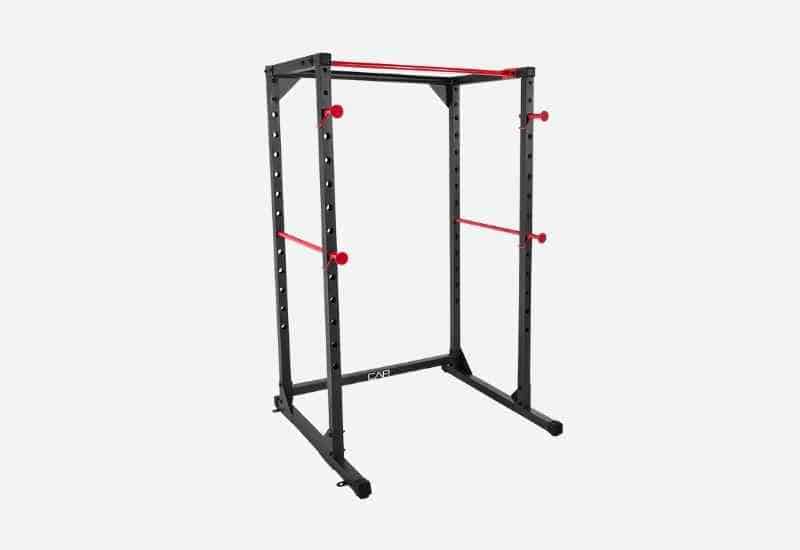 REP Fitness PR-1100 Power Rack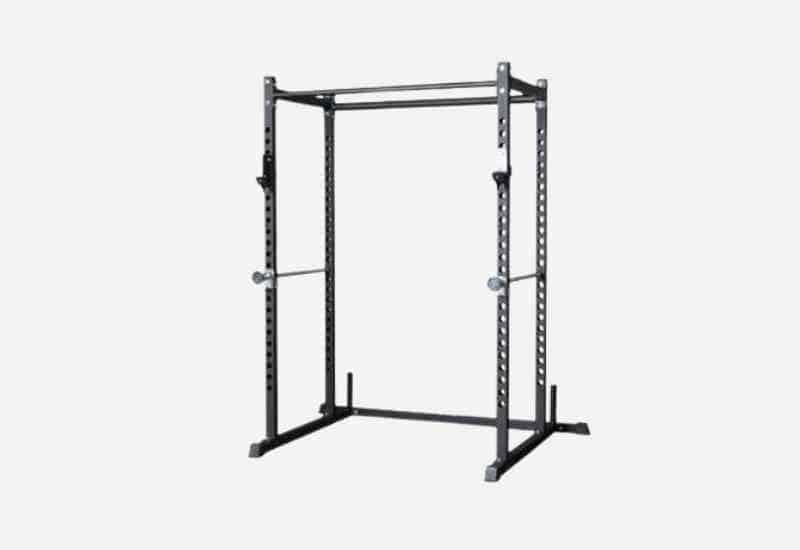 The Bottom Line
The Titan Fitness T-2 Series Power Rack is an excellent entry-level rack for lifters who are dipping their toes into the home gym lifestyle.
It includes all of the safety features you need to get started, including an extra wide base for added stability and a price point that is really hard to beat.
If you are looking for a squat rack that is durable, has lots of flexibility for additional attachments, and will work as hard as you do, the Titan T-2 is your rack of choice.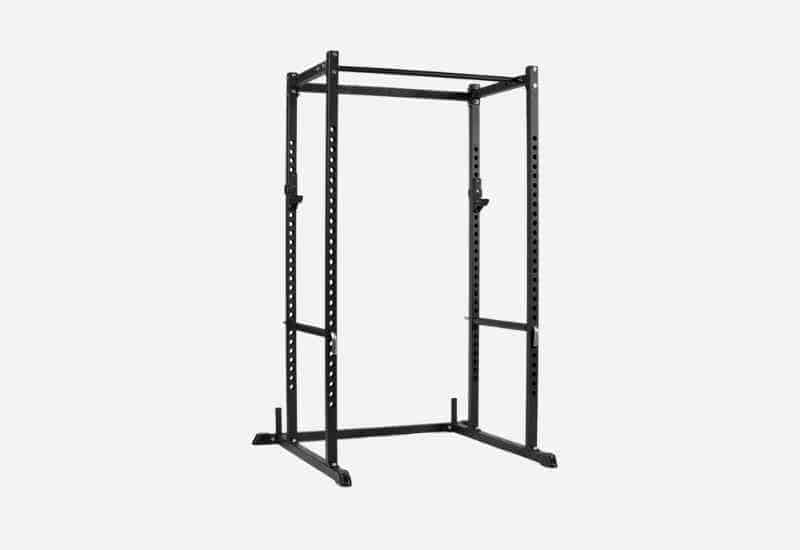 More Power Rack Reviews and Guides
Rogue R-3 Rack Review: The Ultimate Everyman Rack for Home Gyms. Rogue's R-3 Power Rack is one of the best racks on the market. From affordability to Rogue's legendary durability, the R-3 is a killer choice for your home gym. Here's why.
8 Reasons to Love the Bells of Steel Light Commercial Power Rack 5.1 [Full Review]. The Bells of Steel Light Commercial Power Rack 5.1 is built like a tank, has tons of accessories, and doesn't break the bank. Here is a detailed review of this power rack.