Looking for an E-Z curl bar that you can set in your squat rack? Here's a breakdown of the best rackable EZ curl bars that fit on your power rack.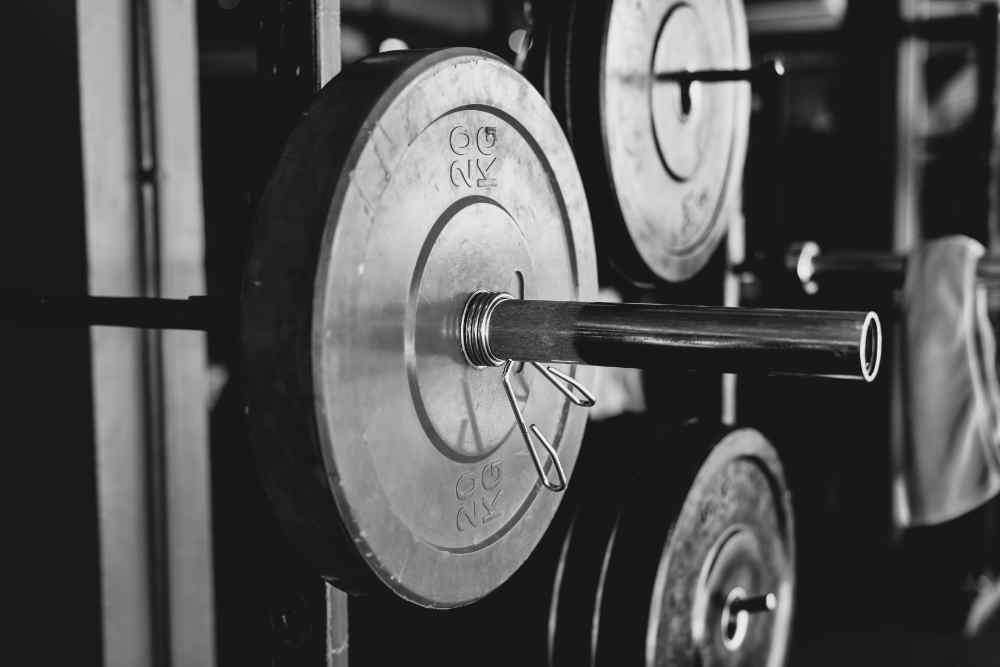 EZ curl bars are one of my favorite specialty barbells.
And there are a lot of benefits to training with an EZ curl bar. The contoured shaft provides a more natural grip that is easier on the wrists, allowing me to focus on targeting the big muscles in my arms and shoulders instead of unnecessarily taxing the wrist and elbow.
Whether it's doing curls, presses, or skull-crushers, the grip variety makes the curl bar an essential.
But while EZ curl bars can be easily parked in your favorite preacher curl bench, the shorter length means that you cannot set them down in your power rack.
That's where a rackable EZ curl bar steps in.
Around 20" longer than a standard EZ curl bar, you can set a rackable curl bar down in your squat rack between sets and workouts.
This means you can start your reps at the height you want, use the safety arms and J-hooks on your rack as a spotter during heavier sets, and keep the bar off the ground.
Below is a breakdown of the best rackable EZ curl bars on the market.
Read on, choose the bar that matches your goals and budget, and let's get to curlin' like a boss.
Rogue Rackable Curl Bar
⭐⭐⭐ Best overall rackable curl bar
Rogue makes some of the best barbells on the planet. From their Olympic WL Barbell to the all-time, first-ball hall of famer the Ohio Bar, Rogue consistently delivers. They take their same attention to detail, North American steel, and expertise with over-performing bars and extend it to the Rackable Curl Bar.
The Rogue Rackable Bar takes their "regular" sized e-z curl bar, the Rogue Curl Bar, and tacks on an extra 20 inches of length so that you can park it on your favorite power rack. The total length of the bar is 74.75", which is a little shorter than most powerlifting barbells and Olympic barbells but wide enough that it will fit on most racks.
The shaft is made of steel and is extremely strong, with a 110,000 PSI rating (comparable to many mid-level Olympic and powerlifting barbells), and more than enough to handle tricep extensions, curls, and so on.
Other key features: 35lb bar weight, curved shaft with an easy knurl that won't rip your hands apart, and a chip-resistant black E-coat to prevent corrosion and wear.
Made in the USA, the Rogue Rackable Curl Bar isn't the cheapest option, at around $260 (check Rogue's website for up-to-date pricing here), but if you're looking for a high-quality rackable curl bar that will stand the test of time, this bar is it. (It's also the only bar on this list that was in stock when I compiled this list.)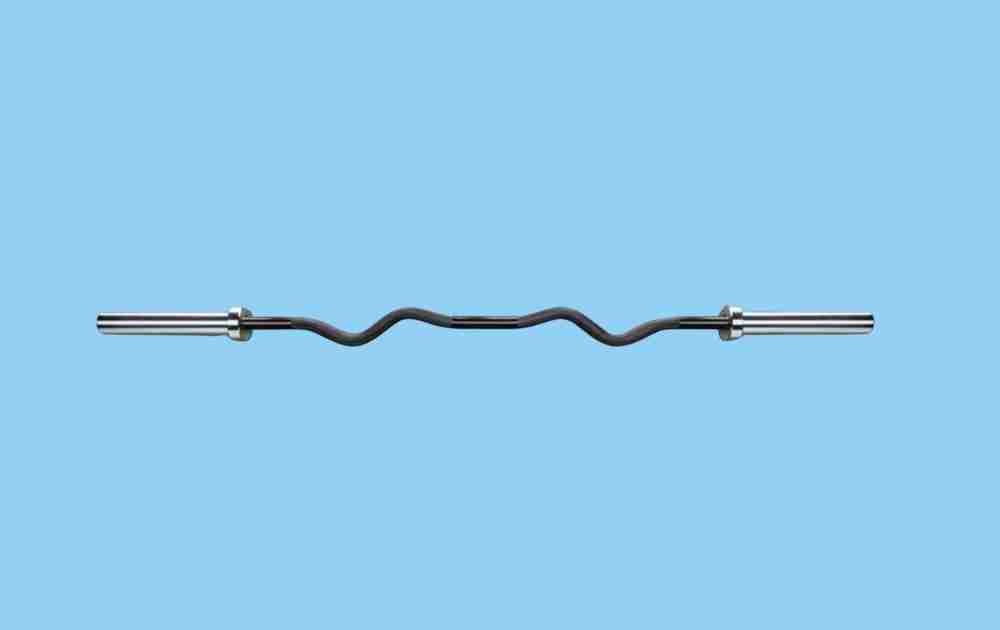 XMark Fitness Rackable Curl Bar
There aren't a ton of rackable curl bars available on Amazon, but this was one of the few that consistently got decent reviews.
Made by XMark, who also makes a really solid and budget-friendly cable crossover machine, dip station, and lat pulldown machine for home gyms, this 6' steel and chrome bar is a low-cost bar that you can set on your power rack between sets and workouts.
Key features include a bar weight of 33lbs, a max weight load of 400lbs, and a lightly contoured bar that is perfect for doing neutral-grip curls and presses. Like most pieces of fitness equipment on Amazon, however, the XMark Fitness Rackable Curl Bar is frequently out of stock (check Amazon for current pricing and availability).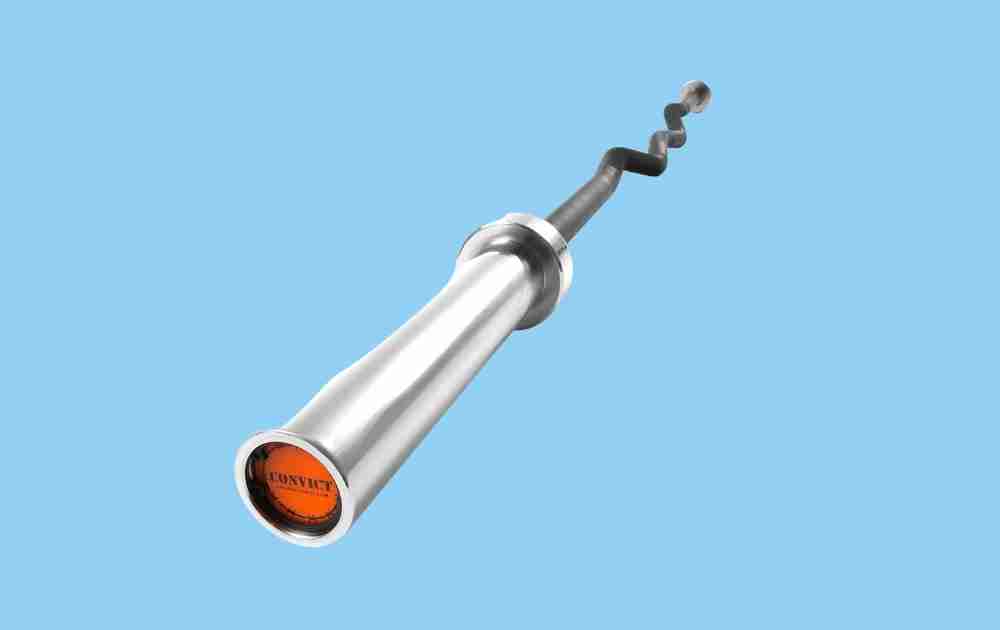 Titan Fitness Rackable EZ Curl Bar
⭐ Best low-cost rackable EZ curl bar
There aren't many competitors to Rogue when it comes to the 1-2 punch of product excellence and affordability, but of the handful that is in the same ballpark, Titan Fitness is one of them. They make high-quality gear that is frequently cheaper than Rogue's.
The Titan Fitness Rackable EZ Curl Bar is another example of Titan nipping at the heels of Rogue. The bar is 71 inches, plenty long for most squat racks, has loadable sleeves over 9", perfect for loading up your cast-iron weight plates and favorite bumper plates, and the bar is rated to handle up to 500 pounds.
Now for the good news and the bad news.
The good news is that this bar is hilariously well-priced at just $120, which is dirt cheap when it comes to a well-made specialty bar. The bad news is that it's frequently sold out (thanks Covid!). Check Titan's website here for current availability.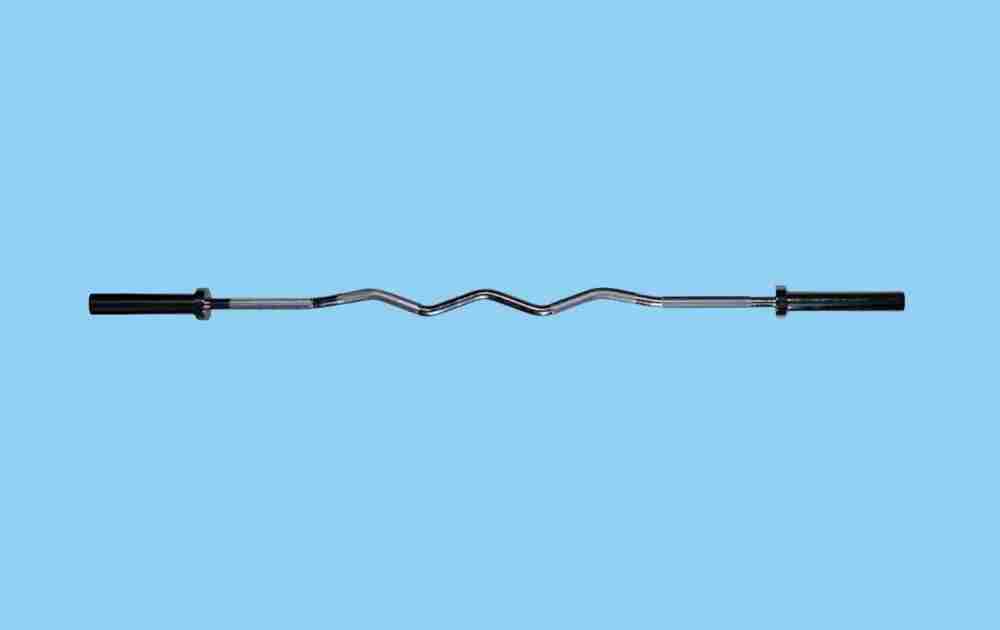 REP Rackable EZ Curl Barbell
Another quality rackable EZ curl bar comes our way via the folks at REP Fitness. REP is another killer brand when it comes to producing gear for home and garage gym. Whether it's battling ropes, bumper plates, or even wooden gymnastic rings, REP brings it.
Their rackable curl bar (also available as a regular-sized curl bar) has the same diamond-shaped knurling for their all-purpose barbells that balance grip without completely destroying the skin on your hands.
With a length of 6'2", the bar fits into most power racks and squat stands. 10" loadable sleeves give you plenty of room for your Olympic plates. The thickness of the bar is 30mm and the total bar weight is 35lb.
Pricewise, it lands in the middle of the pack, at $199, slightly cheaper than the Rogue bar but more expensive than the Titan Fitness bar and is available exclusively at REP's website.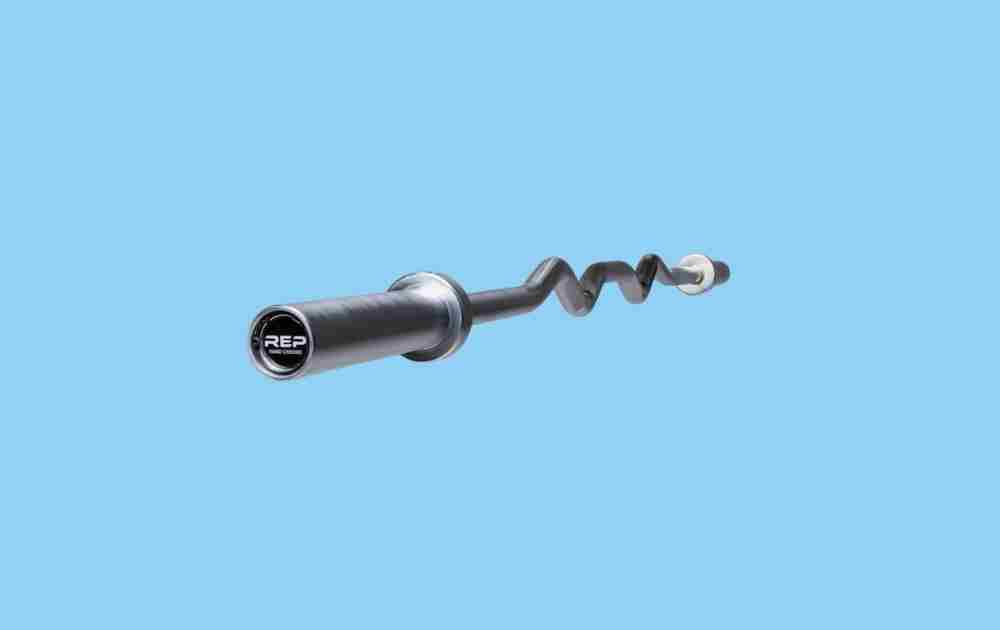 Recommended Resources
7 Best E-Z Curl Bars [Olympic and Non-Olympic.] Read on for a breakdown of the best Olympic and non-Olympic E-Z Curl Bars—and explain what to look for in each. Unleash the gains!
5 Best Preacher Benches for Home Gyms. Book your ticket to the gun show with preacher curls. Here is a breakdown of the best preacher curl benches for your home or garage gym.