Looking for a Rogue barbell but don't know which one to get? Here's a breakdown of the best Rogue barbells for every kind of lifter.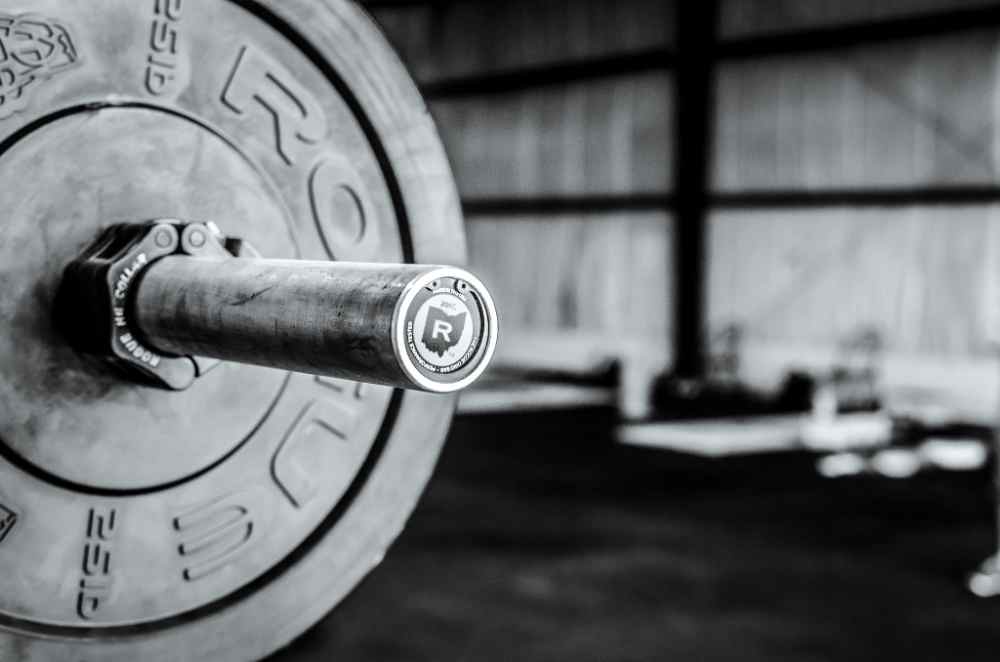 If lifting weights and kicking your own butt in the gym on the regular is your cup of tea, you know the name Rogue Fitness.
While most often associated with CrossFit because of its deep ties in the sport, Rogue makes gear for athletes and gymgoers of all levels.
Rogue gear isn't as cheap as the stuff (aka crap) that you will find on Amazon, but once you wrap your hands around a Rogue barbell you will understand why people like myself and countless others swear by Rogue's stuff.
Made in the USA, with the feedback and endless testing of countless athletes using their stuff, Rogue's barbells are the best on the planet.
But Rogue's barbells aren't all made the same.
The barbells are made with specific goals in mind, whether it's full-size men's Olympic weightlifting bar that is IWF-certified or an all-purpose barbell for home gyms, Rogue has a deep roster of bars.
(Over 100 the last time I checked.)
Which can make choosing the right Rogue barbell a little overwhelming.
Below is a breakdown of the best Rogue barbells for every kind of lifter.
Whether you are a powerlifter, Olympic weightlifter, into CrossFit, or simply want an excellent all-purpose barbell for your home gym, there is a Rogue bar for you and your goals.
Let's dive right in.
Rogue Ohio Bar
⭐ Best Rogue Bar for most lifters
The Rogue Ohio Bar is probably the best-selling barbell on the market. And for good reason—the Ohio Bar combines a ton of functionality with durability, making it an excellent bar for just about everyone. (More specialized lifters like competitive Olympic lifters and powerlifters will appreciate later bars on this list.)
Let's start off with tensile strength, which is a way to see how strong the steel is. The Ohio Bar clocks in at 190,000 PSI (pounds per square inch), which is at the higher level of bar strength, and significantly stronger than the bars you will find online at Amazon.
The weight sleeves rotate quietly and smoothly using a bushing rotation system, allowing you get under the bar during explosive lifts like cleans. Over 16" of sleeve length gives you plenty of room to load plates, dual knurl marks ensure balanced hand positioning on the bar, and a black oxide finish prevents corrosion and rusting over time.
Backed with a lifetime warranty, and costing around $300 (price varies depending on the finish of the bar you choose), the Ohio Bar is Rogue's flagship barbell, and with good reason.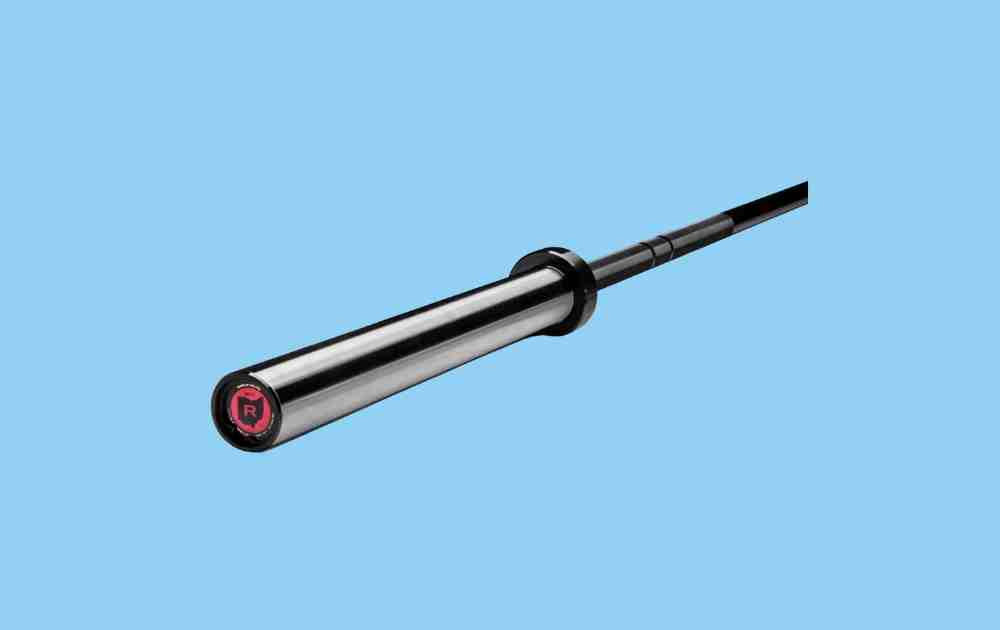 Rogue Ohio Power Bar
⭐ Best Rogue bar for heavy lifting
The Rogue Ohio Power Bar is the champ when it comes to the best powerlifting barbell and dominating your big three lifts.
The Power
The Ohio Power Bar is primarily designed for powerlifting (squats, deadlifts, bench press) and is a little stiffer and stronger compared to the Ohio.
It has a center knurl that keeps the bar securely in place when doing squats. Although it's a power bar, the shaft isn't overly thick (29mm), which means you can keep a good grip on it while doing more dynamic lifts like cleans and jerks.
Related: The Rogue Deadlifting Platform — The Best of the Best for Protecting Your Floor
The bar also lives up to its name, with a tensile strength of 205,000 PSI. (Tensile strength is a measurement of how strong the steel is and is a better indicator of how much weight and torque the bar can handle than "loadable weight.")
One of the coolest parts about this particular barbell is that you can customize it with different finishes (Ceratoke, stainless steel, black oxide) and different color combinations.
While Rogue's bars aren't super cheap, in this case you are truly getting what you pay for. The Ohio Power Bar costs in the $300-400 range depending on the finish you get (the Ceratoke finish, pictured below, costs $340).
For most home gym owners, and especially those who like lifting really heavy, the Ohio Power Bar gives you strength, durability, a dash of style and affordability.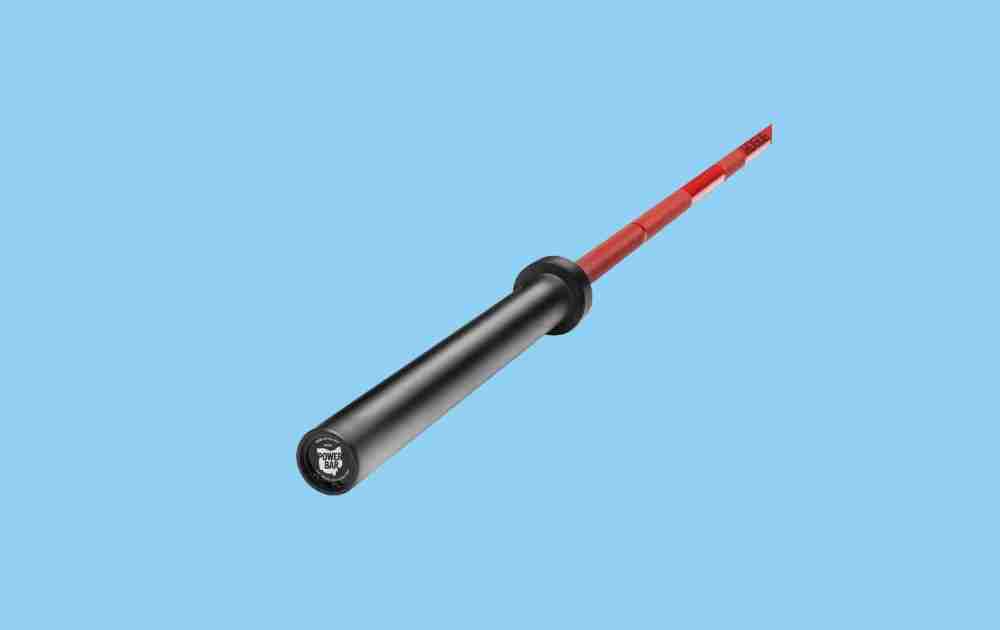 The Bella Bar 2.0
⭐ Best Rogue barbell for women
An all-purpose bar that is equally as comfortable in the garage gym as the CrossFit Games, the Bella Bar 2.0 is strong, durable, and super customizable.
The bar weighs 15kg (vs 20kg for more traditional barbells), is available in either a chrome or Cerakote finish, and has over a foot of loadable sleeve length on each side for all of your cast iron weight plates or favorite bumper plates.
Even though these bars are thinner than the men's Rogue bars (25mm vs 28mm), the Bella Bar is very strong, with a tensile strength of 190,000 PSI. Most of the cheapo barbells you see on Amazon have a tensile strength of 90,000-130,000 PSI. And Rogue is one of the very few barbell makers that produce their bars in the USA using domestic steel.
See also: Best Women's Olympic Bars on the Market
Other key features: The sleeves rotate smoothly using bronze bushings, Rogue offers the bar in nearly a dozen different combos, and the bar has no center knurl, making it ideal for high-rep sets and workouts.
The Cerakote finish of The Bella Bar 2.0 costs $285 (check Rogue's website for current pricing and shipping options).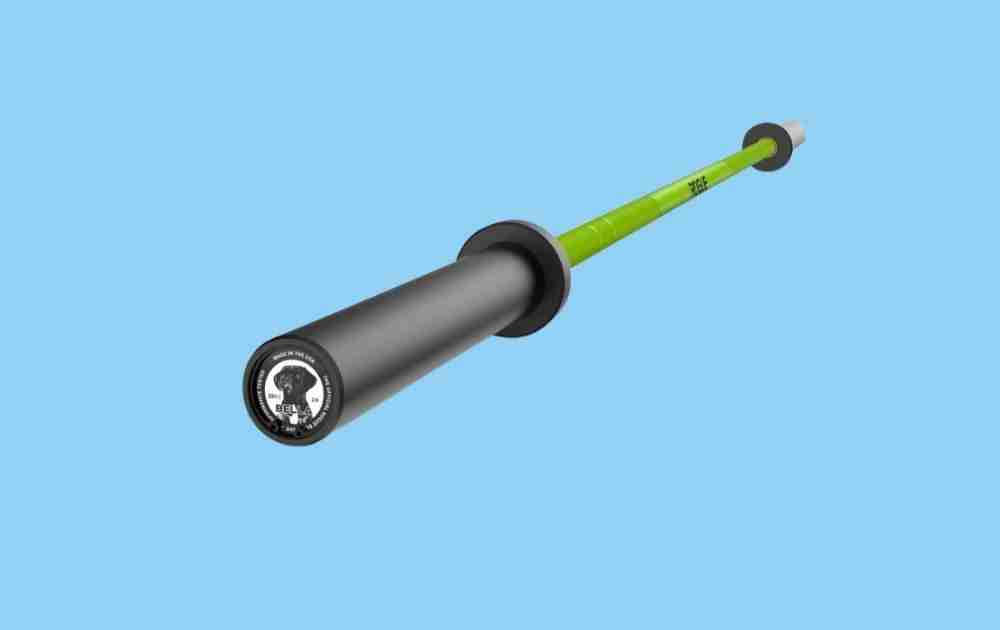 Boneyard Barbells
⭐ Best budget-friendly Rogue barbell
Looking to save a couple of buckeroos on your Rogue bar purchase? Who isn't!
That's where the Boneyard Bars step in. These barbells are a collection of varying bars that have been rejected during the production and finishing process. We aren't talking structural deficiencies here—these bars simply have small blemishes on the sleeves or some uneven knurling.
You still get all of the tensile strength and performance of a Rogue barbell, but with some discoloration or cosmetic imperfection.
When I wrote this, a Boneyard Ohio Bar with a 28.5mm shaft and Cerakote finish costs $275 (over $100 cheaper than a "perfect" Ohio bar) and a Bella Bar with a raw shaft and black sleeve cost just $175 (over $100 cheaper). Stock varies, but it's worth checking in on Rogue's Boneyard collection to see what they have available.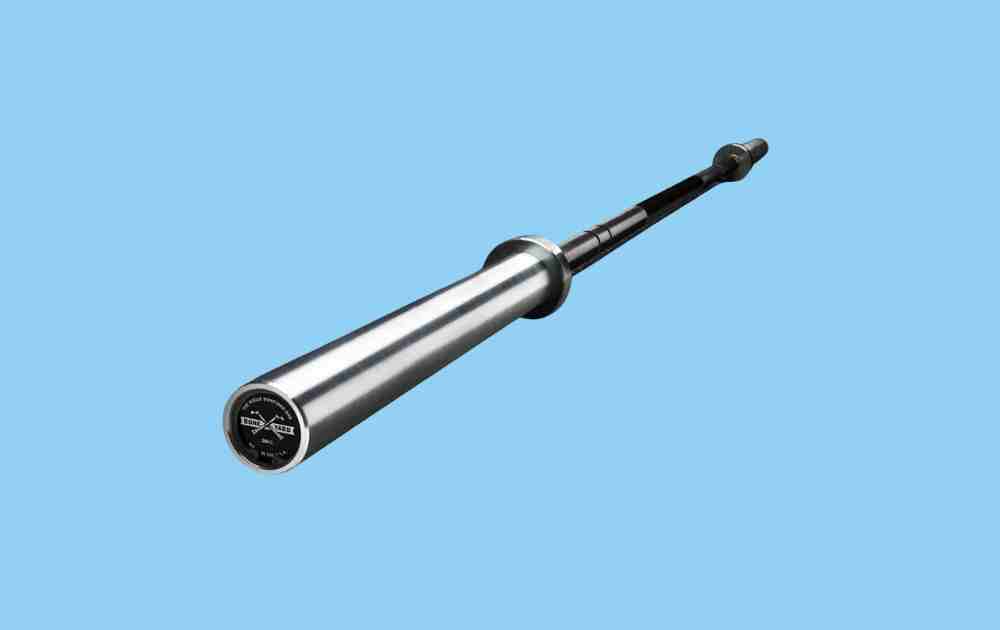 Rogue Olympic WL Bar
⭐ Best Rogue barbell for serious Olympic lifters
Olympic barbells can get expensive fairly quickly. The high-performance bars made by brands like Eleiko can end up costing you well over $1,000. The good news is that you can get a lot of the same performance—good flex, strong steel—without having to dish out a grand in cash with Rogue's Olympic WL Bar.
See also: 8 Best Olympic Barbells for Weightlifters
Built specifically for explosive and dynamic lifts, this bar is strong, durable, and gives you lots of "bounce" at each stage of your lift. For starters, it's hilariously strong, with a tensile strength of 215,000 PSI. The shaft is a standardized 28mm, allowing for a superior grip during your lifts.
The Rogue Olympic WL Bar has the standard features you come to expect from a premium Olympic bar, including no center knurl, standard knurl depth, and over 16" of loadable sleeve length.
This bar is definitely more expensive than the others, coming in at just under $600 per bar, but compared to other similar competition-grade Olympic bars, the Olympic WL Bar is still a bargain.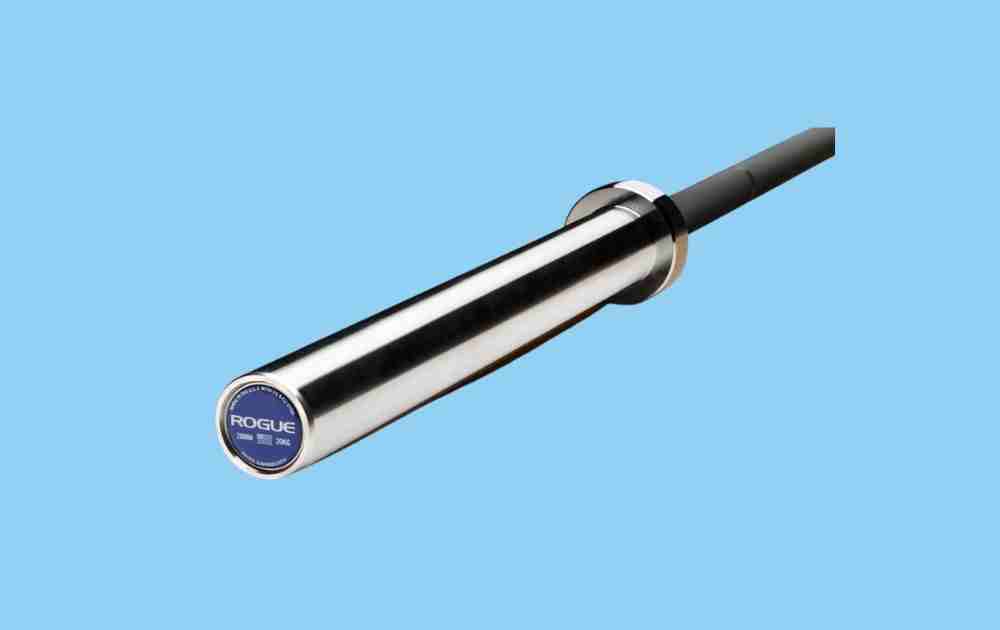 Recommended Resources
6 Best Budget Olympic Barbells for Under $300. The Olympic barbell is a staple of your home gym. Here's a detailed look at the best budget Olympic barbells from Rogue, CAP Barbell, and more.
Rogue R-3 Rack Review: The Ultimate Everyman Rack for Home Gyms. Rogue's R-3 Power Rack is one of the best racks on the market. From affordability to Rogue's legendary durability, the R-3 is a killer choice for your home gym. Here's why.
7 Reasons the Rogue Monster Bands are the Best. Rogue Monster Bands are my favorite resistance bands. Here's why you should add them to your training and recovery work (and where to buy them).
Best Rogue Kettlebells for Cranking Up Your Workouts (Full Review). Looking to pick up a Rogue kettlebell? Here is a full rundown and reviews of the best Rogue kettlebells for demolishing your workout goals.
Rogue Dumbbells – How to Choose the Best Rogue Dumbbell for Your Home Gym. Looking for help on picking the right Rogue dumbbells for your workouts? Here's everything you need to know.
7 Reasons the Rogue Echo is the Best Assault Bike on the Planet [Full Review]. The Rogue Echo is one of the most popular—if not the most popular—assault bike on the planet. Here's why this well-built assault bike is probably the best for you.