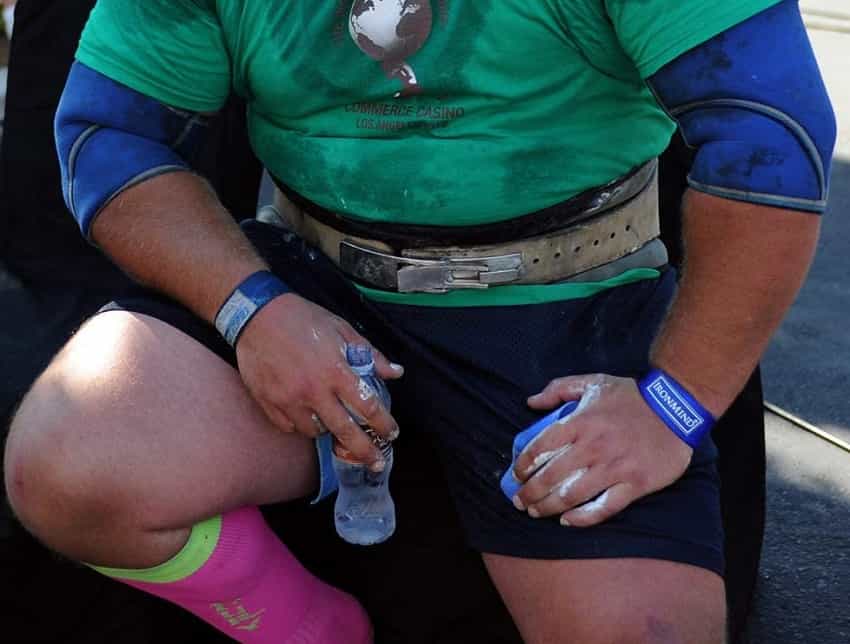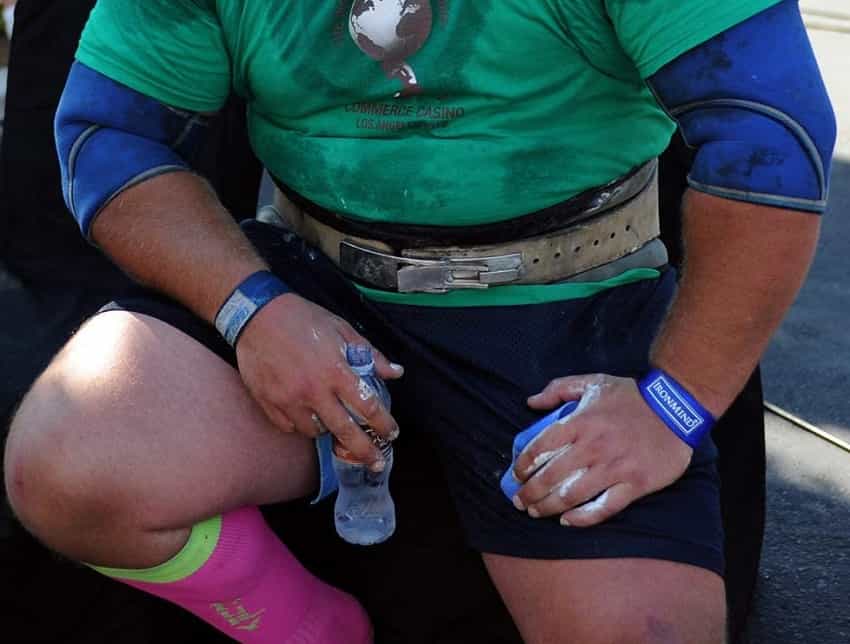 Lifting straps are a handy tool in your workout gear arsenal. They secure your grip on the bar, help with overload work, and keep your technique on point. Here's a breakdown of the best weight lifting straps and why/when you should use them in your lifting efforts.
🏆 Quick Picks:
---
Lifting straps are usually made of nylon, canvas, or leather, a couple of inches wide and around a foot to a foot and a half long.
They are most often used for heavy pull movements, like deads, but they can also be used for other moments your grip needs a little assist, like pull-ups or even kettlebell swings.
Should you use lifting straps?
Depends!
Here is why (and when) I use them:
Lifting straps are an alternative to gloves. Using straps is very similar to using weight lifting gloves. They provide a secure grip on the bar, whether it's doing pull-ups (whether on a doorway pull-up bar or on a stand-alone pull-up bar), deadlifts, or even dumbbell bench press.
Straps make the bar thicker. Wrapping the strap around the bar makes it thicker, which is handy for guys like me who have long, skinny-ass fingers that can nearly wrap themselves twice around the bar. (You could also use thick bar grips for this purpose.)
Ideal for overload work. When your grip is getting fatigued, lifting straps come to the rescue. Often my wrists are the first to get fatigued when it comes to heavy deads and pulls. That said, you shouldn't use them all the time, otherwise, that weak wrist will get weaker.
Lifting straps make for better pulls. Instead of worrying about your grip, lifting straps allow you to focus exclusively on the pulling portion of the lift. This usually means you are able to go a little heavier than usual.
Not for beginners. If you are new to lifting, straps won't be necessary for a few months. Give yourself a chance to build a solid foundation of strength, particularly in your grip, before reaching beyond your PR's with straps.
Choosing the best lifting strap
Alrighty, so with all that behind us, let's take a closer look at the best lifting straps out there for you to haul in your gym bag.
Let's go!
---
IronMind Sew Easy Lifting Strap
⭐ Top pick: Best strap for dynamic lifting
These flat-nylon straps from IronMind are ideal for lifters who perform dynamic workouts, moving quickly from one exercise to the next.
The biggest strength of the IronMind Easy-Sew's are their versatility–with the shorter length it is easier to unravel the straps from the bar.
Durable, comfortable, and easy to get on and off the bar, the IronMind Easy Sew's are my favorite go to for the lifter who needs to bounce between bars quickly and securely. They are reasonably priced, with a pair of them costing around $18 (check Amazon for current pricing and availability).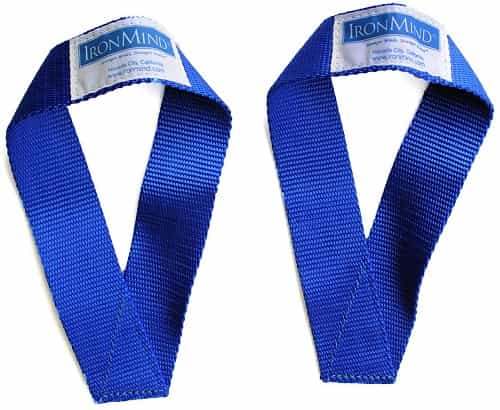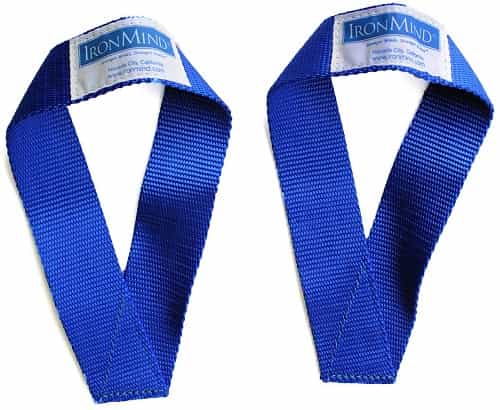 ---
IronMind Strong-Enough Straps
⭐ Top pick: Best lifting straps for Strongman
On the other hand, if you're maxing out your lifts and want a strap that is definitely not going to slow you down, the IronMind Strong-Enough Lifting Straps is what will do it.
Rated as one of the most durable lifting straps out there, and by far the most popular straps on the Strongman circuit (meaning you know they are built to take serious punishment), the IronMind Strong-Enough straps will handle anything you throw at them.
Like the IronMind Sew Easy's, the Strong-Enough lifting straps retail for a little less than $20 (click here to see today's pricing on Amazon).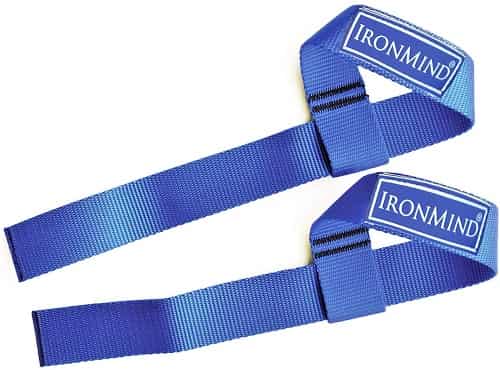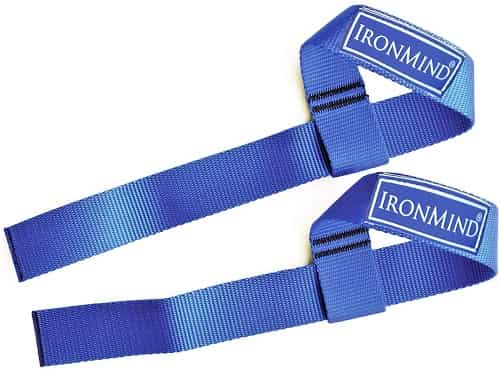 ---
Serious Steel Fitness Figure 8 Straps
⭐ Top pick: Best straps for deadlifting
Another popular strap in the powerlifting and Strongman communities is the Serious Steel Fitness Figure 8 Straps.
Built to last with extra stitching for seam reinforcement, they come in three different sizes to accommodate lifters with varying wrist circumferences. Figure 8 straps are best suited for deadlifting as they fully lock your hands on the barbell.
Eddie Hall, 2017's world's strongest man, used these exact straps to break the world record in the deadlift when he pulled 500 kilograms off the ground.
The Figure 8 Straps are a little pricier, with their heavy-duty design ringing the cash register for $25 (check here for current pricing and availability on Amazon).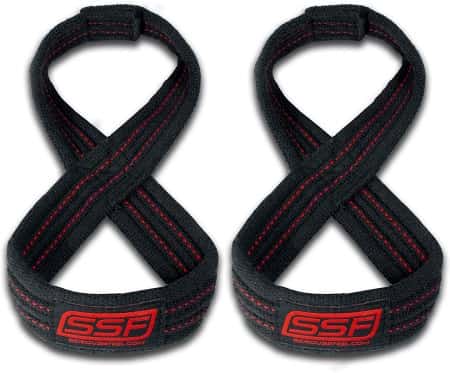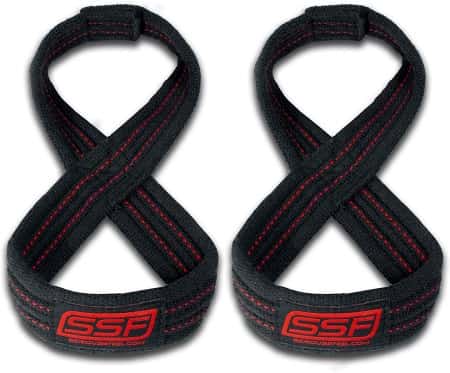 ---
Harbinger Padded Cotton Lifting Straps With NeoTek Cushioned Wrist
⭐ Top pick: Best padded lifting straps
Harbinger is one of my favorite makers of "support gear," whether it's their weightlifting belts, tricep ropes, or lifting hooks. Their padded straps keep up the tradition of quality equipment.
The Harbinger Padded straps are great as they provide a comfortable and chafe-free lift strap. They have an extended length for stronger wrap and grip support and also have that extra padding for when you're doing heavier lifts.
The 1 1/2 " width also helps to improve the level of support you get while providing superior comfort.
They're durable, comfortable, and perform well, so a good all-around lifting strap to hit the weight room with. Price-wise, you can't really beat them, either, with Harbinger selling these straps for less than $10 (check here for current pricing at Amazon).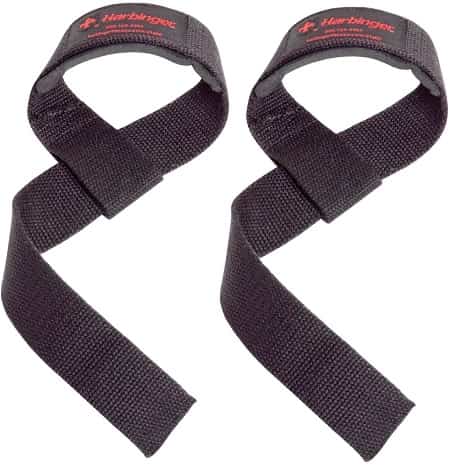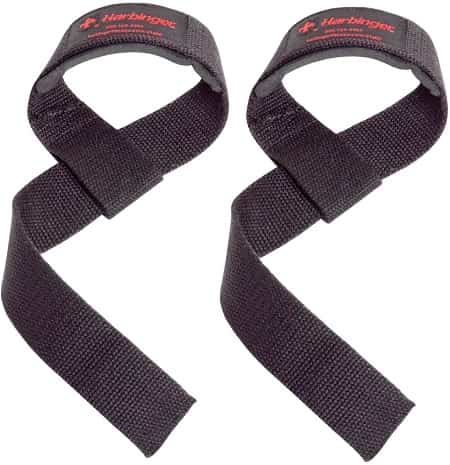 ---
Deselen Optional Leather Lifting Straps
⭐ Top pick: best leather weight lifting straps
Made of soft cowhide leather, the Deselen lifting straps have a thick and soft cotton lining that makes these comfortable on your wrist and hands.
Ranked as a top Editor's pick on Amazon, with an average rating of well over 4 out of 5 stars, these leather straps are more ideal for the lifter who doesn't sweat like crazy (stick to nylon straps if that is the case).
Leather straps do take a couple of workouts to break in, so don't be discouraged if the first time you try them the straps don't wrap around the bar as tightly as you expect. Cost-wise, the heavy-duty leather option for lifting straps runs about the same as nylon straps, with this pair costing about $20 (check Amazon for current pricing).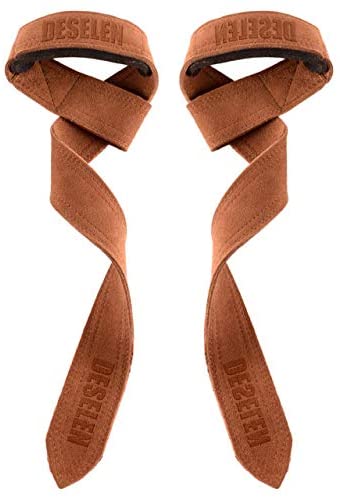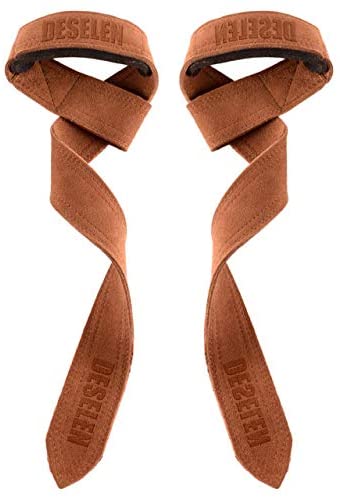 ---
RIMSports Weight Lifting Hooks Heavy Duty Lifting Wrist Straps
⭐ Top pick: Best weightlifting straps/hooks
While not technically considered a strap, weight lifting hooks are becoming more popular among some lifters. If you aren't one for having to wrap a strap around the bar, you might just find that these hooks fit the bill perfectly.
They do give a bit of a different feel when the bar is in your hands, but the good news is that using them literally takes mere seconds. Just wrap the strap around your wrist and you're set. There's no more setting up for your lifts – you're ready to go at a moment's notice.
Do keep in mind though that with any lifting strap hook, you will lose some security due to the fact the bar isn't wrapped tightly in the wrap but rather, just sitting in the hook.
RIMSports' lifting hooks cost $20 and are available at Amazon.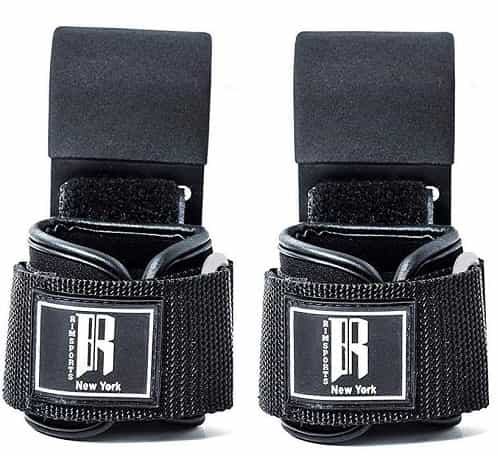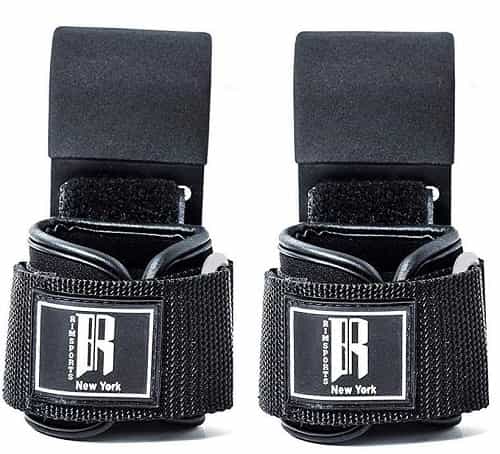 ---
More Gear Guides:
Best Weightlifting Shoes: Our buyer's guide on the best platform shoes for dominating your workouts.
Best Weightlifting Books: Looking to up your knowledge on lifting? Check out my breakdown of the best books for those serious about getting their lift on.
Best Weightlifting Gloves: For those who are looking for hand protection and improved grip, but don't want to use straps, here are the best gloves for lifting with confidence.
The Best Socks for Deadlifting Big. Protect your shins, reduce lifting deficits, and get to deadlifting like a boss with a breakdown of the best socks for PR-busting deadlifts.
5 Best Mouth Guards for Weightlifting. The right mouthguard will help you lift more, protect your teeth, and help you breathe like a champ. Here's a breakdown of the best mouthguards for lifting weights.