Read on for a breakdown of the best tricep ropes. Pick the one that is best suited to your goals in the gym and let's start building bigger, stronger triceps.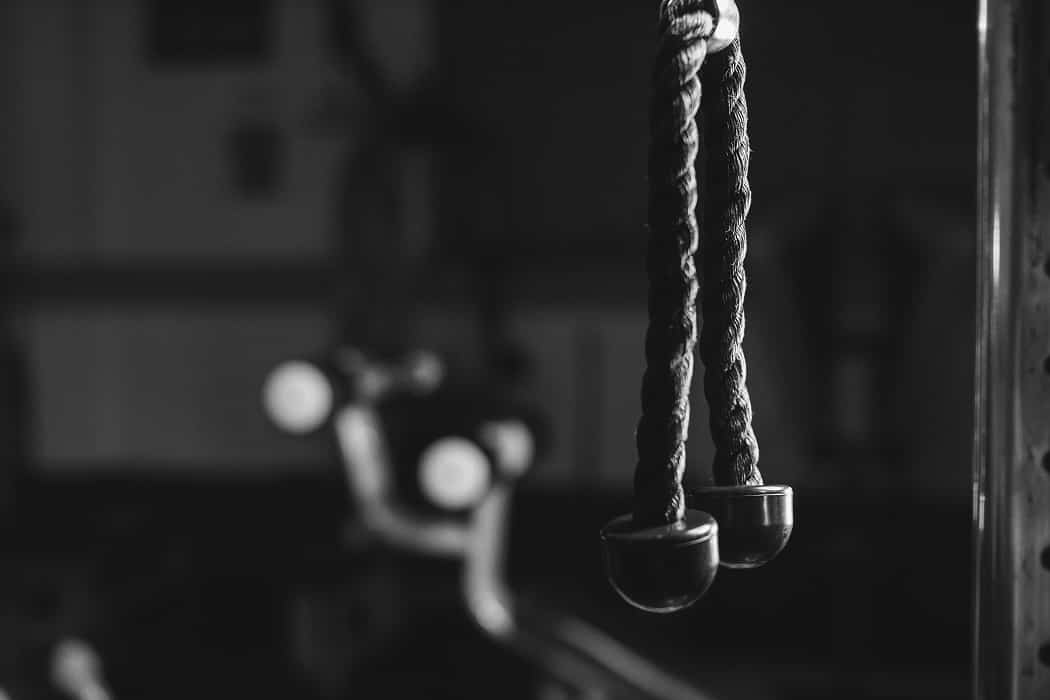 Tricep ropes are a killer addition to your cable system machine and your home gym.
Like the lat pulldown bar, a tricep rope is a cable machine attachment that you can use to train the upper body in a variety of ways.
While it is generally used for tricep pushdowns and extensions (hence the name of the tool), and to target the three-headed monster that is your triceps, tricep ropes can do a whole lot more.
You can:
? Target your biceps (doing hammer curl grip curls)
? Build a bigger back and lats (with neutral grip rows)
? Blast your core (weighted curls).
In other words, tricep ropes are kinda the best.
Buuuut as with any kind of fitness gear there are different features and benefits with each tool.
Below is a breakdown of my favorite tricep ropes.
Let's get after it!
Yes4All Deluxe Tricep Rope
⭐Best tricep rope for the money
Made with the heavy-duty braided rope you expect from quality fitness gear, the Yes4All is a no-frills, no-nonsense tricep rope.
The nylon rope won't fray after repeated use, thick rubber knobs seal off the rope (making your grip more secure on the rope), and the price is pretty tough to beat (they are available for around $20 on Amazon—check here for current pricing).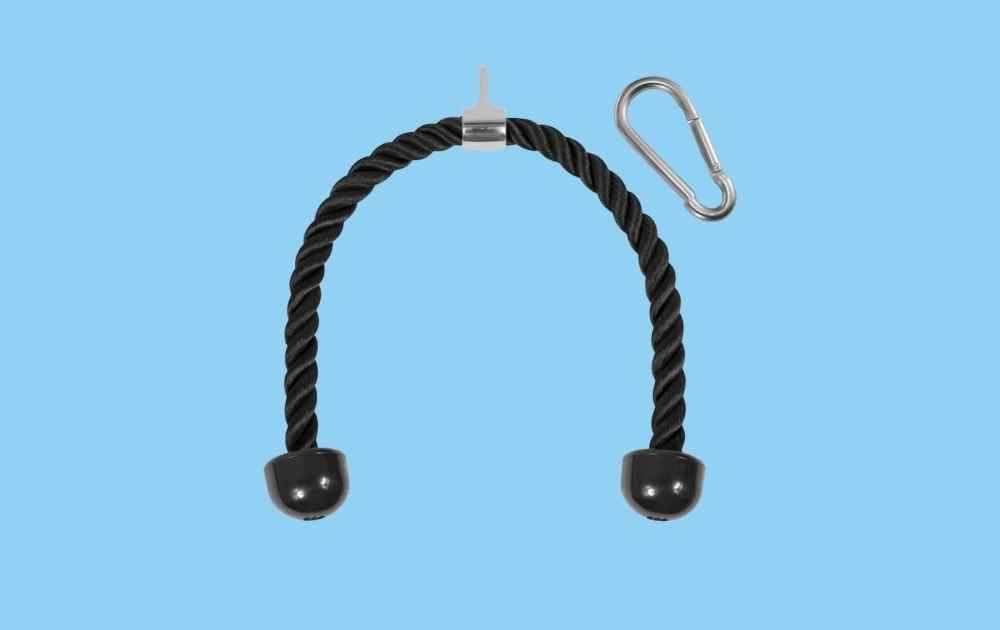 Harbinger Tricep Rope Attachment
Harbinger is one of the premier makers of home gym equipment. They make a lot of my favorite stuff, including quality weight lifting straps, weight lifting bels, and thick bar grips.
Harbinger's Tricep Rope attachment is made of thick, heavy duty nylon and has the rubber ball grips tied off at the end to keep your hands from slipping while you are crushing your workout.
The best part about the Harbinger Tricep Rope?
Welp, besides the red and black nylon color combo (which looks very similar to my battle ropes, giving my home gym a nice aesthetic symmetry), but they are also available in a pair of different lengths.
The 24" model is ideal for cable pully systems that have a little more slack or for lifters who simply want to start their tricep push-downs from a higher height, while the 36" model is best suited for cable machines that are adjustable in height.
Price-wise, they are a killer option too, with the ropes ranging from $25-30 depending on the length of rope you prefer (check Amazon for today's pricing and availability).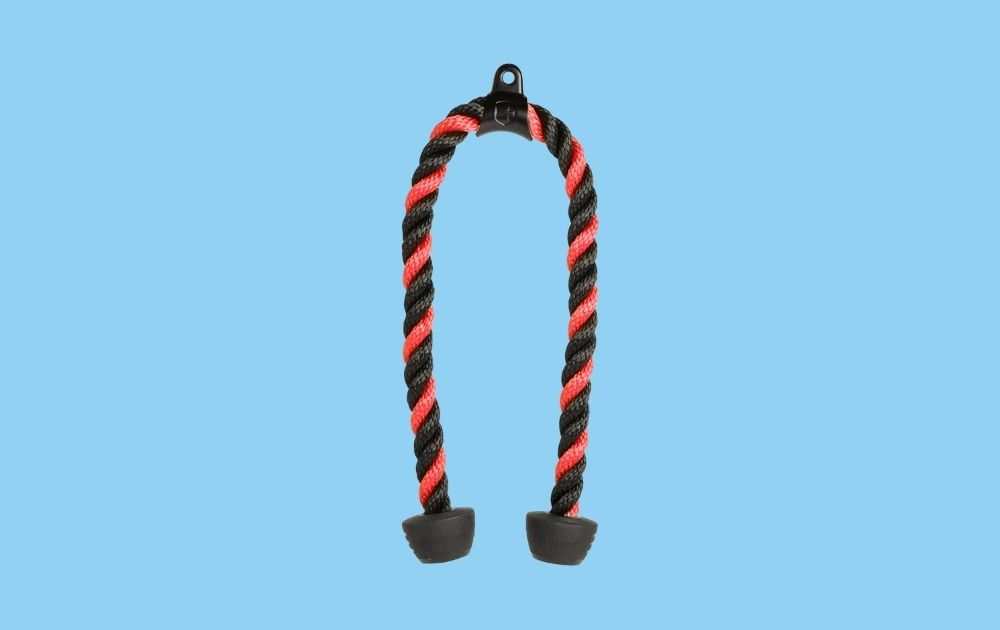 Lader Tricep Rope Attachment (with Ankle Straps and Handles)
⭐ Best tricep rope kit
If you are looking for something a little more comprehensive, the Lader Tricep Rope Kit comes with a 35-inch tricep rope attachment and cable handles and ankle straps.
Although the handles aren't padded, the rubber is still soft and secure in your hands, providing an excellent grip. Lader also ships each kit with three caribiners and a carry bag for easy storage and travel.
In terms of cost, Lader prices these at just under $30, providing a ton of tricep punch and value (check Amazon for current pricing and availability).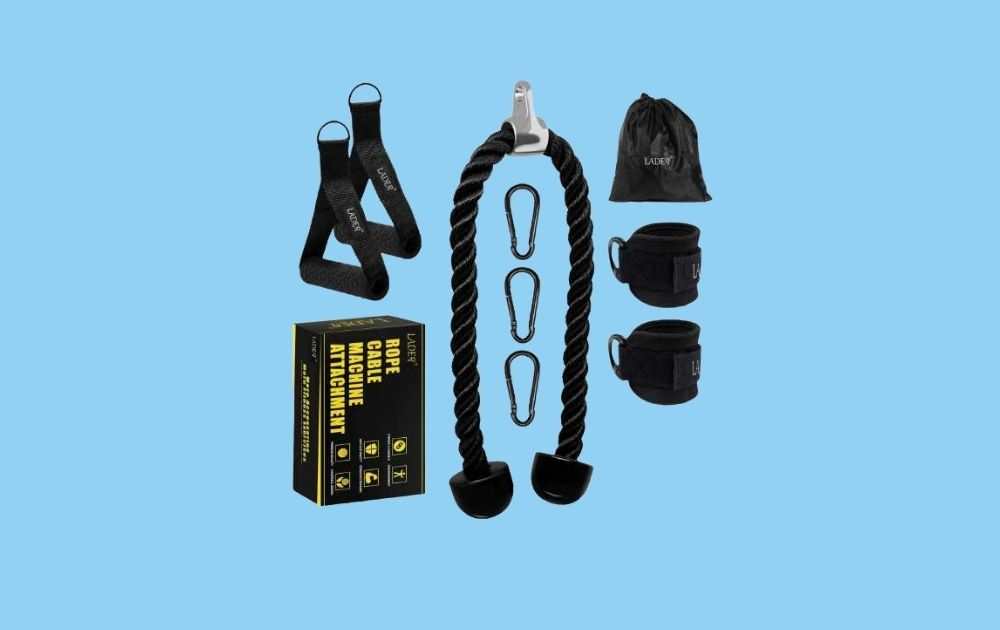 LPG Muscle Tricep Rope Extreme
I always get a kick out of products that drop "Extreme" into their branding. Usually the hyperbole is reserved for ever-more ridiculous pre-workout names ("Super Max Ass Blaster XXtreme!"), but occasionally it leaks into gym equipment as well.
Nevertheless, LPG's Muscle Tricep Rope is a great product. Instead of the thicker threads you see in the other ropes on this list, the LPG rope is threaded tightly resulting in a softer rope. This softness translates into a sturdier grip and more flexibility in the rope.
The rope is manufacturer-tested for up to 850lbs of resistance and has a the rubber stoppers to keep your hands in place while hammering away on your tri's.
At 36" in length it ranks in the longer end of the ropes in my round-up, but for those who want a more comfortable grip that won't chafe your skin, the LPG is an excellent tricep rope.
The rope is pricier than most (last time I checked on Amazon it was just under $50—check here for current pricing and availability).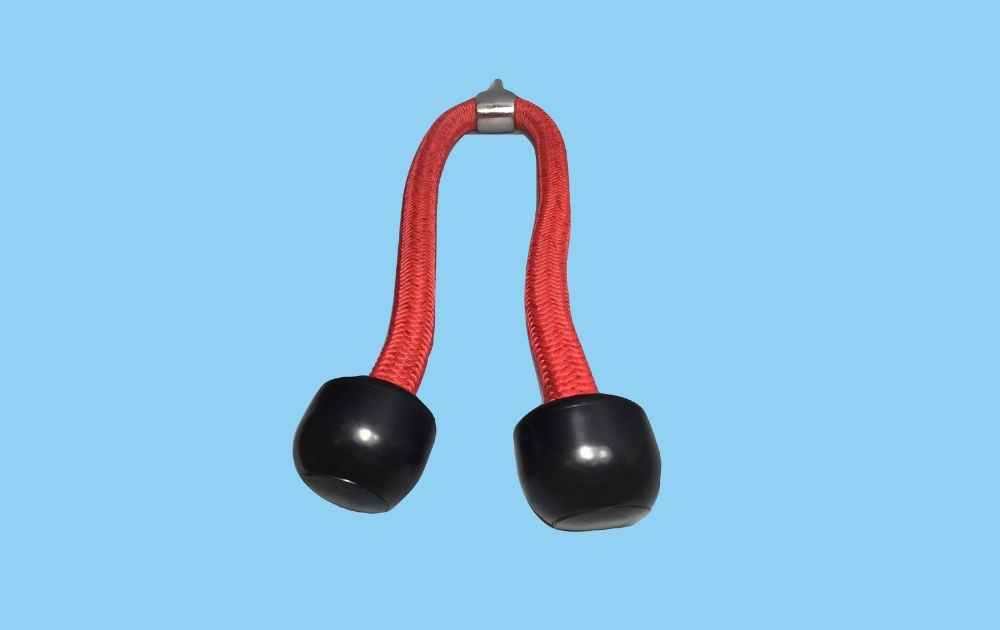 Swimee Single Grip Tricep Rope
⭐ Best single-grip tricep rope attachment
A single grip tricep rope is a great way to target one side of your body at a time.
Maybe because you find it transfers better for athletic performance or because you want to correct muscle imbalances or even because you want to avoid injury on one side of your body.
Swimee's Single-Grip Tricep Rope gives you endless options for training unilaterally. The rope is made of the same sturdy woven nylon rope and has a no-slip rubber stopper to keep your hand from sliding or slipping.
This single-grip tricep rope comes in a 14" length. They also make the usual tri ropes in 28" and 36" in a variety of color combinations.
Each rope ships with a carabiner to attach easily to any cable pulley system and are super cheap. I picked mine up for less than $10 (check Amazon for current pricing), making it an awesome and cost-effective tool for unilateral training in the gym.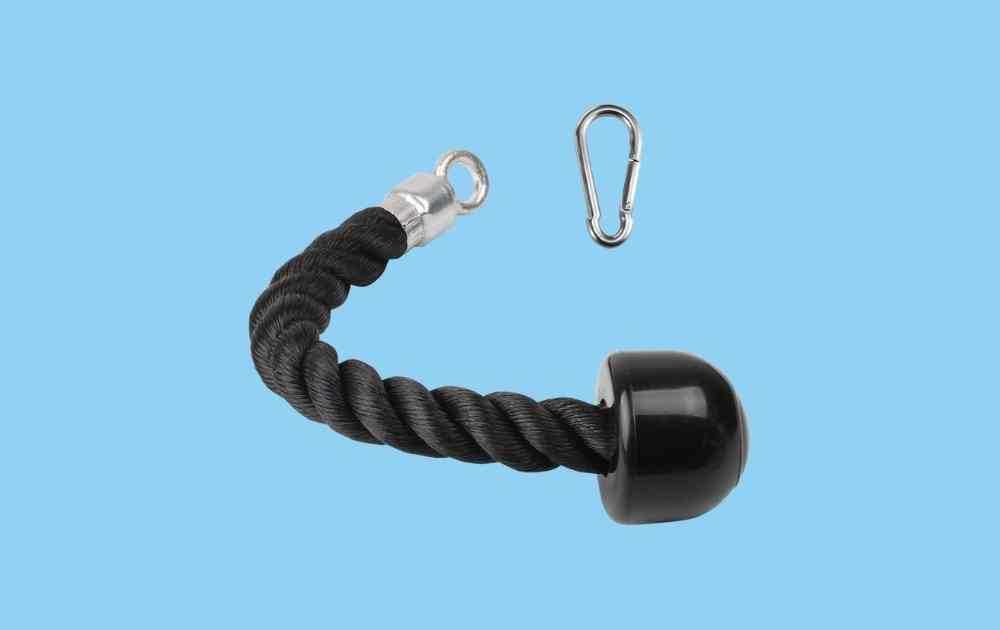 Core Prodigy Tricep Rope with Fat Grip
⭐ Best tricep rope for lifters with big hands and strong forearms
Want to take your forearm development to the next level?
The Core Prodigy Tricep Rope will have your forearms screaming for mercy.
Working in the same way as thick bar grips for barbells, this particular rope is perfect for lifters with big hands, long fingers, or who want to maximize forearm and grip development while hammering away on their triceps.
The rope itself is the same thick nylon woven rope that we saw in most of the other ropes in this guide. A thick rubber stopper keeps your grip strong and secure.
The Fit Grips (the pads that make the rope thicker) are made of silicone, which I honestly wish more gym products were constructed. Silicone is super durable and, in my opinion, provides a better grip than traditional rubber materials. The Grips can be slid up and down the rope for sets where you don't want to use them.
The Core Prodigy tricep rope is used by a lot of professional athletes and organizations. It retails for around $45-50 (check Amazon for current pricing), but for elite lifters and athletes who want big forearms to go with their triceps, this rope is a must-have.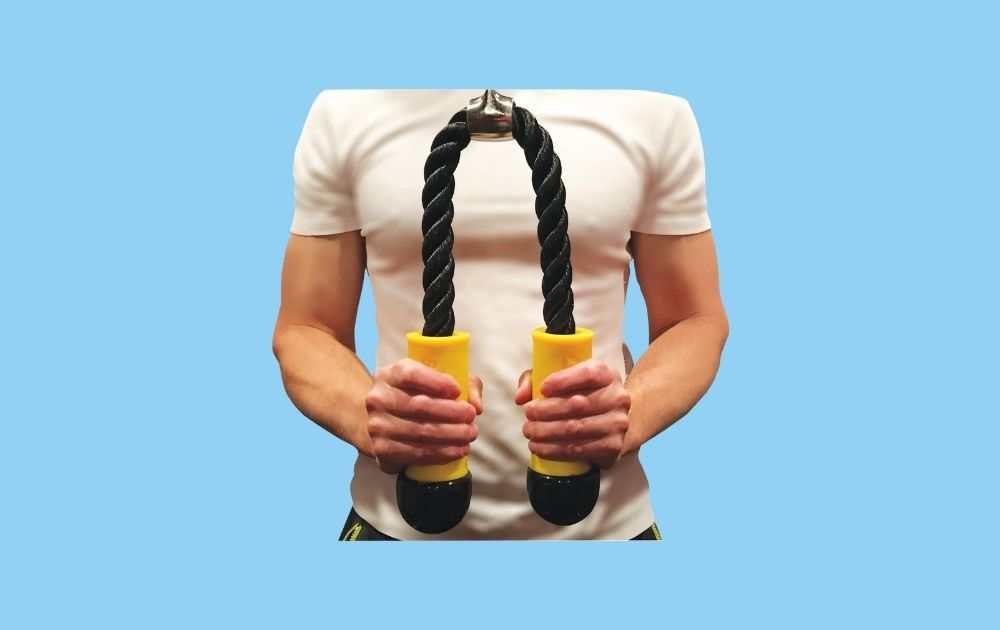 Recommended Resources
5 Home Gym Pulley Systems for Better Workouts. Pulley systems are a killer tool for better workouts. Here's a breakdown of the top home gym pulley systems for leveling up your workouts at home.