Figure 8 lifting straps are a tool for pulling more weight than ever. Here's a review of the best figure 8 lifting straps for deadlifting like a champion.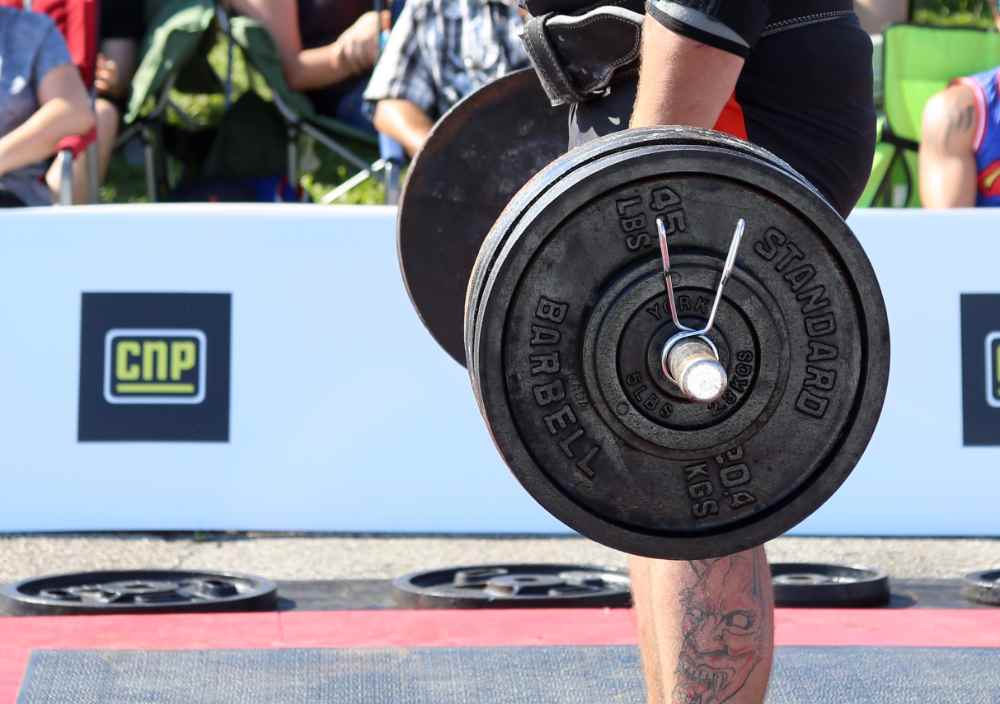 Something that every lifter learns is that grip strength is a limiting factor to how much you can put on the bar.
This makes sense: as your big muscles get bigger (back, chest, shoulders), your forearms and wrists struggle to keep the pace. This doesn't mean you have a "weak" grip but rather that our bodies are naturally designed to pull more weight than our hands and wrists can cope with.
This is where lifting straps—and more specifically, figure 8 lifting straps—come in handy. They allow use to pull more weight. Figure 8 lifting straps differ from other types of weightlifting straps and weightlifting hooks as they are designed to specifically help in heavy lifting situations, such as deadlifts and strongman-style pulls.
They are easier to put on compared to most straps and they provide an enhanced feeling of bar security.
If you are in the market for a new pair of figure 8 straps, and you want a full breakdown of the best ones for lifting more weight than ever, you are in the right place!
Let's get right into it.
Gym Reapers Figure 8 Lifting Straps
Used by countless powerlifters and athletes across the planet, the Gym Reapers Figure 8 Straps are well built, comfortable, and available in three different sizes for a custom fit on the barbell.
Made of thick cotton and double-stitched for maximum durability, these figure 8 straps will keep you locked on the bar and focused and blasting PRs instead of worrying that your grip will fail you.
Gym Reapers sells these in three different sizes, but they run quite large, with medium working for most larger men.
Priced at just under $20 (check Amazon for current pricing), these straps are comfortable and do the job.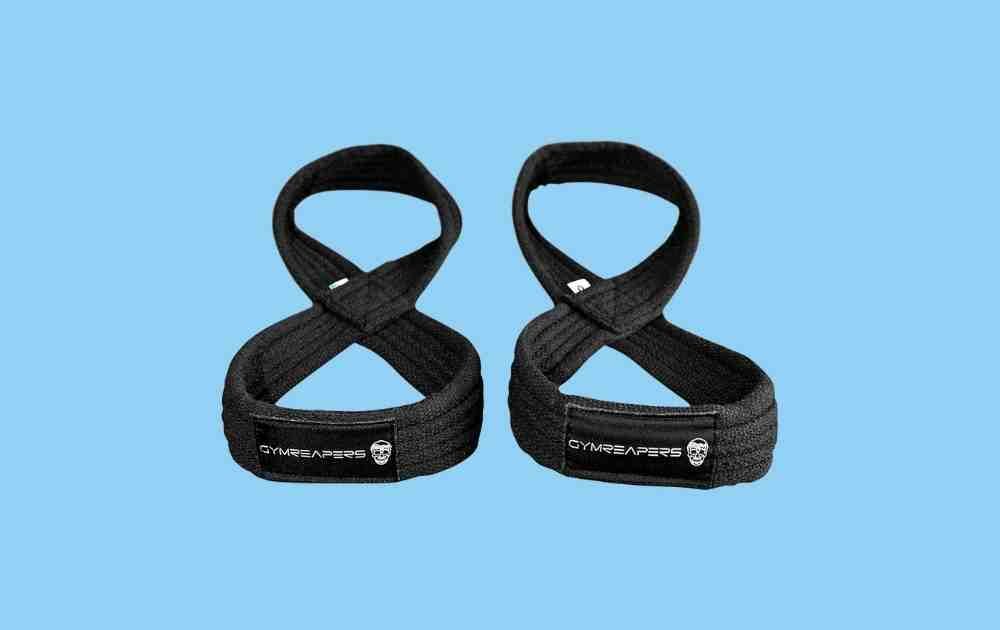 Rogue Heavy Duty Figure 8 Lifting Straps
Rogue makes a lot of exceptional fitness equipment and apparel for athletes and gymgoers, including my favorite adjustable weight bench, kettlebells, and bumper plates for home gyms.
Made with extra thick cotton webbing and a basket weaving for all sorts of support, the Rogue Heavy Duty Figure 8 Lifting Straps live up to their name, with some reviewers noting that the straps are almost overbuilt as they are so stiff and bulky.
Made in the United States (one of the few figure 8 lifting straps that can lay a claim to this), the Rogue Figure 8 straps are one size fits all, emblazoned with the Rogue logo, and are sold for about $27 a pair (check Rogue's website for current pricing and availability).

RDX Figure 8 Weightlifting Straps
RDX's Figure 8 Straps have a slightly different design compared to the other more traditional figure 8 straps on this list.
The straps are heavy-duty nylon and then the hand holes are lined with neoprene, adding a level of comfort and support that makes this ideal for lifters who are new to these kinds of straps.
Sold in pairs, and one-size-fits-all, the RDX Figure 8 Straps are comfortable, provide exceptional wrist support, and will help secure your grip on the bar the next time you step up to deadlifts, pull-ups, and so on.
The RDX straps are priced very competitively, at under $19 a pair (check Amazon for current pricing and availability).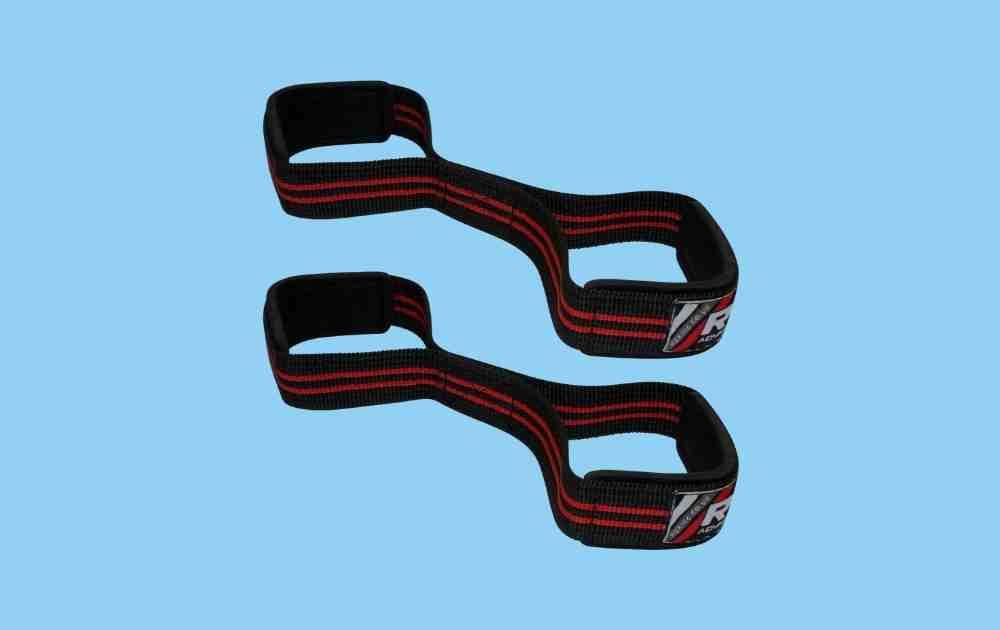 Serious Steel Fitness Figure 8 Lifting Straps
I love these straps. I featured them as best in class for figure 8 straps in my guide to the best weight lifting straps (which you can read here). Made for maximum bar security, the Serious Steel figure 8 straps are made for heavy-duty pulling in the gym.
They are double stitched for heavy use, are available in three different sizes, and are covered with a one-year warranty.
They've been tested to handle up to 1,000lb (the straps, not your wrists ?) and Serious Steel offers an 80cm strap that is perfect for thick bars and axel pulls.
If you are struggling with grip strength on the bar, and you want to focus on the puling motion of the lift and not worry about your grip failing you, the Serious Steel figure 8s will help you take your deadlift to the next level.
Serious Steel sells these bad boys for $24 (check Amazon for current pricing and availability).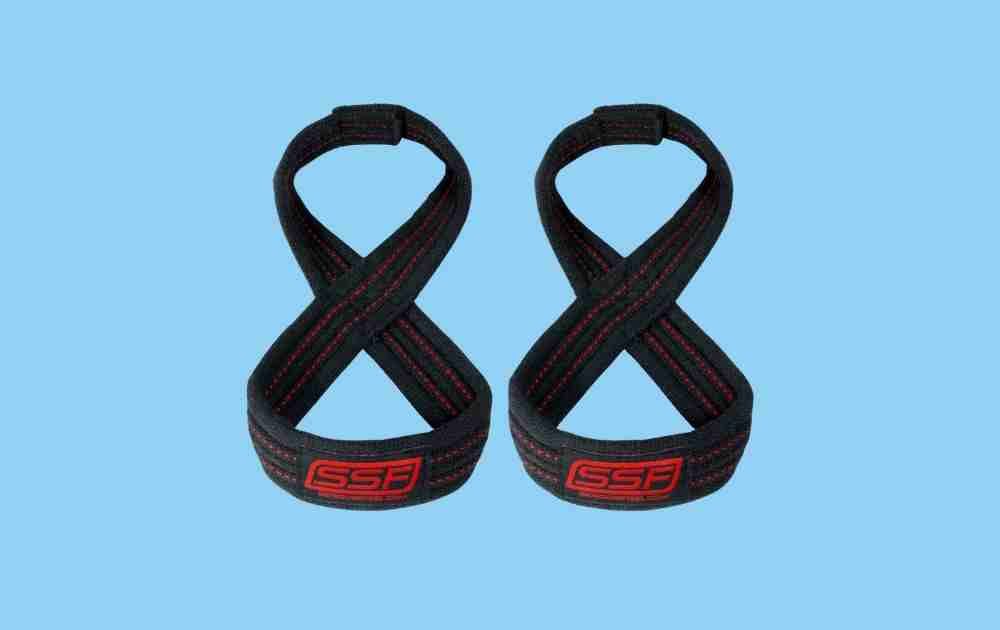 Power Sports Leather Figure 8 Lifting Straps
Leather is a strong fabric that is often seen with gym accessories, including weightlifting belts, dip belts, and even weightlifting gloves. Instead of the more common nylon, Power Sports offers their figure 8 straps with leather.
The straps are double weaved and have a neoprene cushion in the wrist holes to give you total comfort and support when hammering away on the barbell.
Power Sports sells these in pairs, but as with a lot of strength and fitness equipment these days, are frequently sold out (check Amazon for current stock and pricing).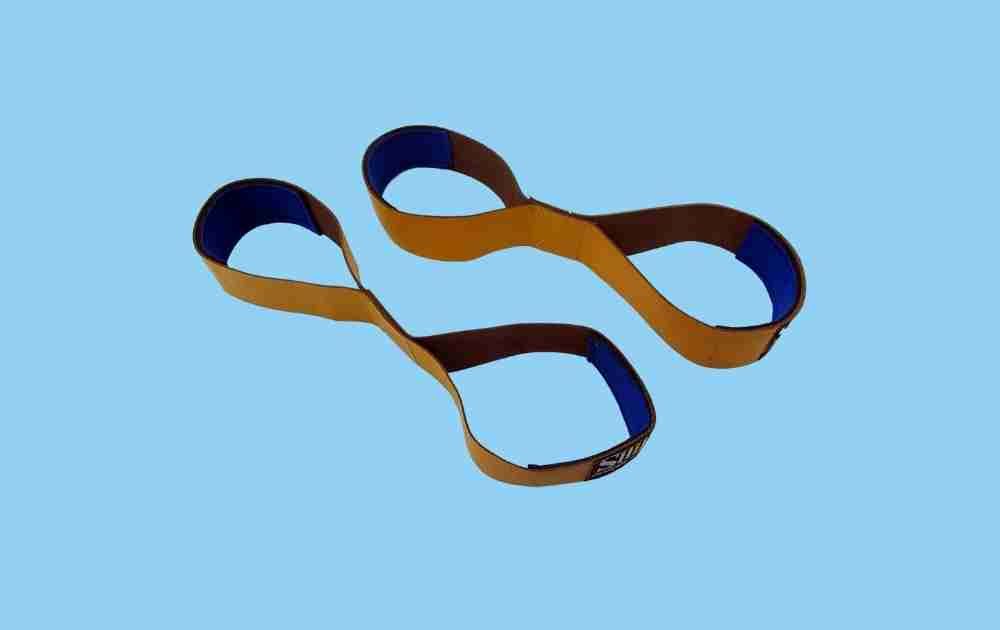 Iron Ape Figure 8 Weightlifting Straps
With a long history in powerlifting and strongman competition, the Iron Ape 8 Figure 8 Straps have been tested to up to 3300lb (nope, that's not a typo).
These straps have the most size options, four total, with mediums suitable for wrists up to 6.5" and an XL version that Iron Ape recommends for giants. Made of thick cotton and with reinforced stitching, they will help you focus on a great lift instead of pulling up short because of a failing grip.
Pricing is on par with most of the other low-cost options on this list, with a pair of Iron Ape Figure 8 Lifting Straps running for around $20 depending on the size you end up choosing (check Amazon for current pricing and availability).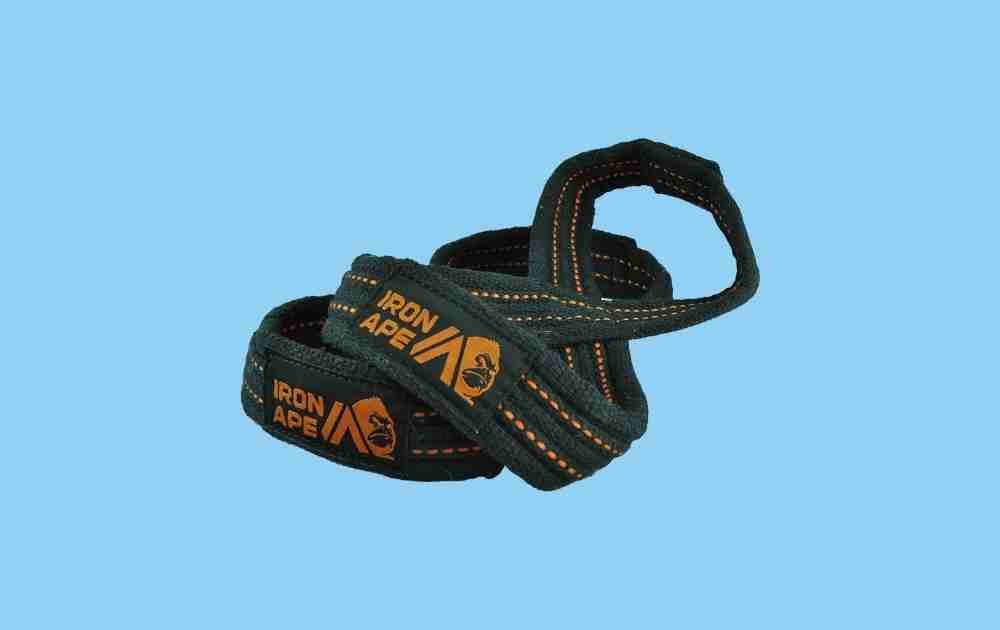 More Deadlifting Gear Guides and Resources
We love deadlifting and we love testing out the newest and greatest gear for deadlifting and writing about it. Below are some other deadlifting gear guides and round-ups to help you level up your deadlift.
3 Best Deadlifting Slippers (and Why You Should Use Them). Deadlifting slippers are a tool for safer, stronger lifts. Here is a breakdown of the best slippers for deadlifting, and why you should add them to your training.