The right mouthguard will help you lift more, protect your teeth, and help you breathe like a champ. Here's a breakdown of the best mouthguards for lifting weights.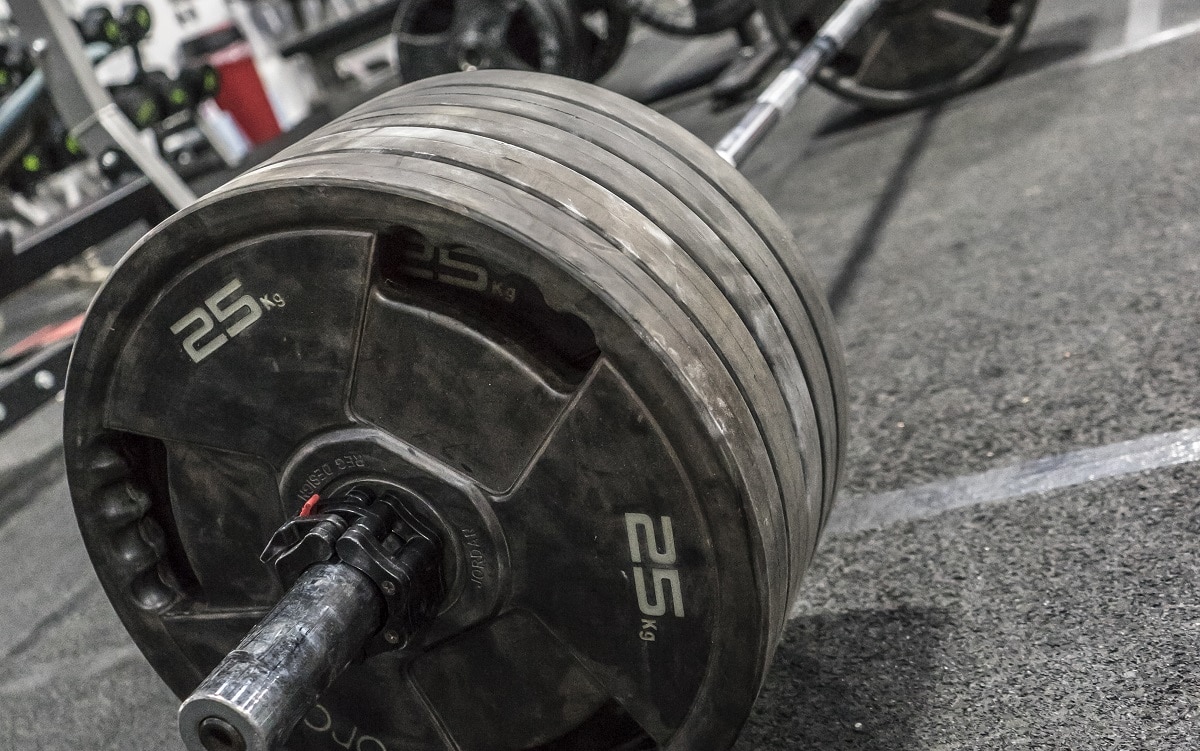 When it comes to weightlifting, not much has changed over the years.
The main things—pick heavy things up, put heavy things down—haven't but the accessory and peripheral stuff has evolved as our understanding of human performance evolves.
For example, one of the pieces of advice and cues an old strength coach used to give me was to grit my teeth during heavy lifts.
Even though the advice was sound—one paper [1] with well-trained males found that jaw clenching, bilateral gripping and the Valsalva maneuver boosted torque by almost 15% on leg extension—the way I was doing it was all wrong.
Driving my teeth into one another left my teeth sore and was often a precursor to migraines later in the day.
That's where a mouth guard steps in.
You can get the benefits of clenching your jaw while avoiding some of the nasty side-effects of going tooth-on-tooth, from headaches to cracked and chipped teeth. And you can also lift a little more weight while you are at it.
That's a steaming cup of wins if I've ever seen it.
While lifting mouthguards aren't super cheap—the best mouth guard for weightlifting and powerlifting tend to fall in the $40 range—they can have a big impact on your lifts and protect your mouth and jaw (and tell those headaches to kick rocks, too!).
Below is a breakdown of the top mouthpieces for lifting on the market.
New Age Performance 6DS Weightlifting Mouthpiece
Best overall mouthguard for powerlifting
Legal for most powerlifting competitions, the New Age Performance 6DS are my go-to.
It's not even close.
These mouthguards, unlike other mouthpieces which are designed primarily for combat sports, the New Age guards are made solely for kicking butt in the gym.
They work by engaging your jaw muscles (compared to a mouthguard you would use for football, for example), keeping your airway clear, and give you maximum support and breathability when lifting.
Available in six different and very bright colors, they retail for just under $40 and include a carry-case. New Age notes that these things don't last forever (no mouthguard does with enough slobber and pressure) and lists a timeframe of three months at 3-4 lifting sessions per week. That said, if you are strictly using for 1RM lifts, and not for every set and every workout, it will last you much, much longer.
I love the colors, I love how quickly they adapt to my not-straight teeth, and frankly, I love how I don't get pounding headaches after big lifting days when using these, making the New Age 6DS my favorite mouthguards for big PR days.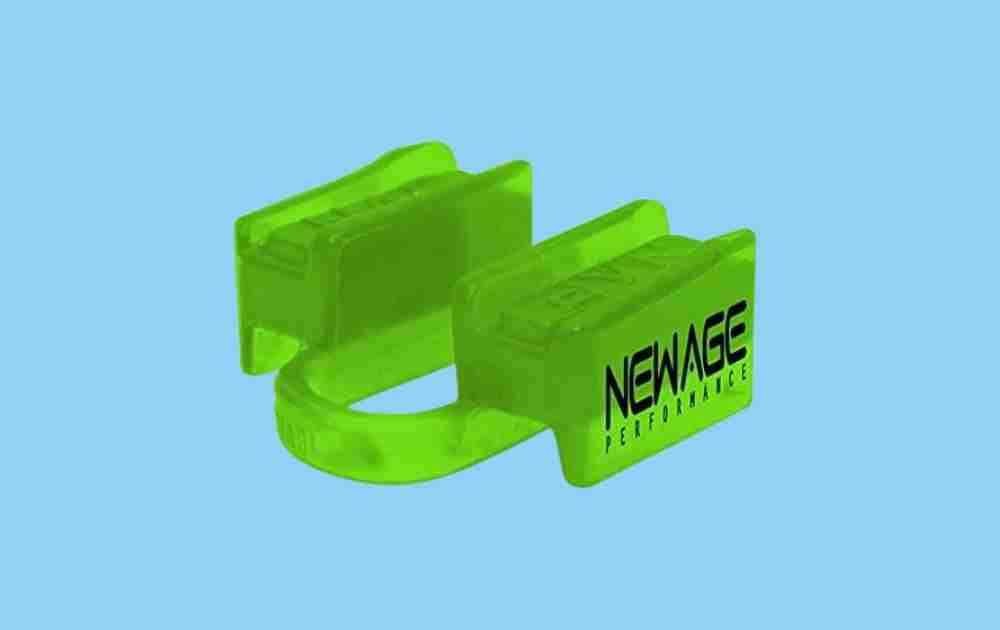 New Age 5DS Performance Lower Jaw Mouthguard for Weightlifting
New Age's mouthguards are so good that even their legacy guards are still better than the others on this list.
The 5DS—the "5" represents the number of places where the mouthguard stabilizes your jaw—is breathable, comfortable, and includes a branded carrycase to store between workouts.
They sell these bad boys in six different superhero themes (gotta go with The Punisher—it is the screensaver on my laptop, after all), are priced around $29 (check Amazon for current pricing and availability), and are one-size-fits-all.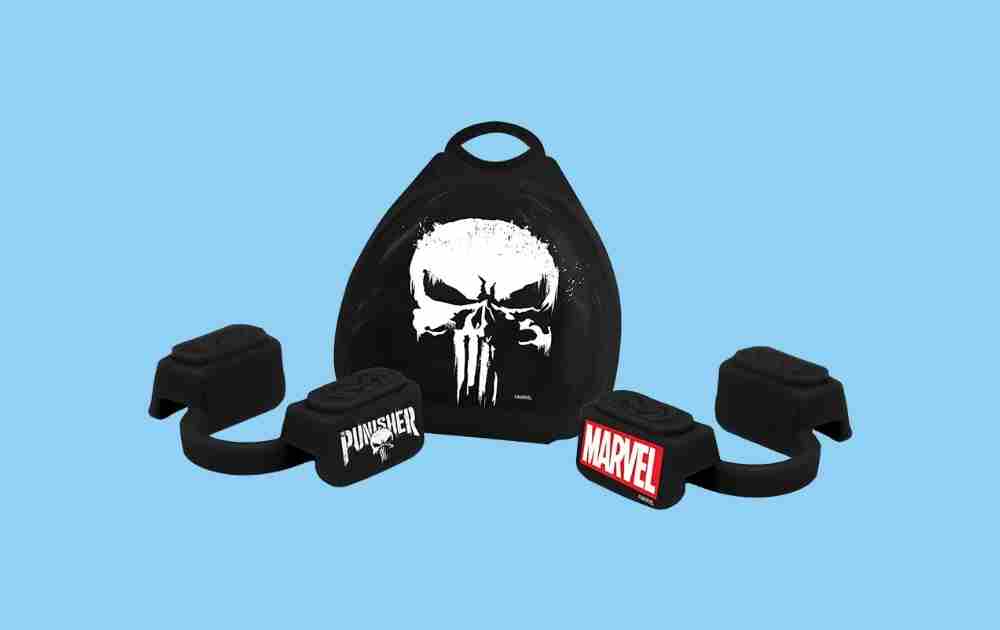 Nxtrnd Rush Professional Mouthpiece
Although it is primarily designed for combat sports, the Nxtrnd Rush is a decent mouthguard for lifting thanks to an under-carriage system that helps to get more air in and out of your mouth when lifting.
A soft-gel liner keeps things soft and easy on your gums. Dual density construction provides a "bouncey" absorption. Nxtrond also has some of the best customer service in the business.
Cost-wise, they are low-cost, with a set running around $15 (check Amazon for current pricing). They are available in four different colors, from black to pink, and some reviewers note that the guard doesn't always fit to size, often fitting smaller.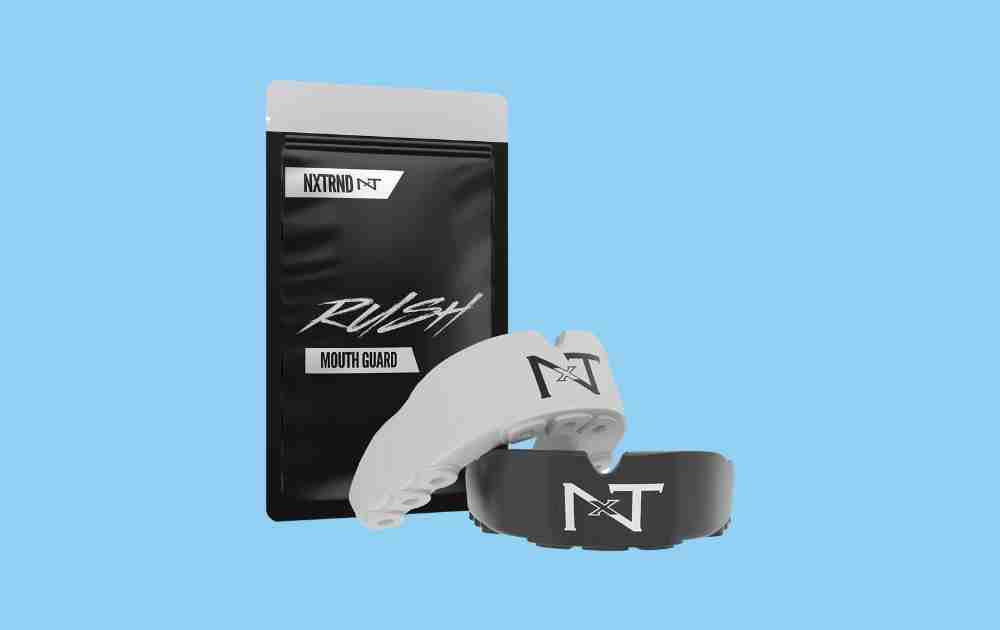 Under Armour Sport Mouthguard
You likely don't need an introduction to Under Armour. They make some of the best-selling sports apparel on the planet, including duffel bags for the gym and compression gear for athletes.
Although it is designed for impact sports like hockey and football, it has applications for the weightlifter as well thanks to a series of breathing channels that make it easier to retain airflow while you slip under the barbell.
Under Armour offers these in both an adult and junior size, in four different colors, and they also ship the mouthpiece with a tether strap for sport use.
These mouthguards are affordable, made of pure EVA, and UA even backs them with a $10,000 dental warranty to give you a little extra peace of mind when shuffling up to the deadlift platform to hammer out a new PR.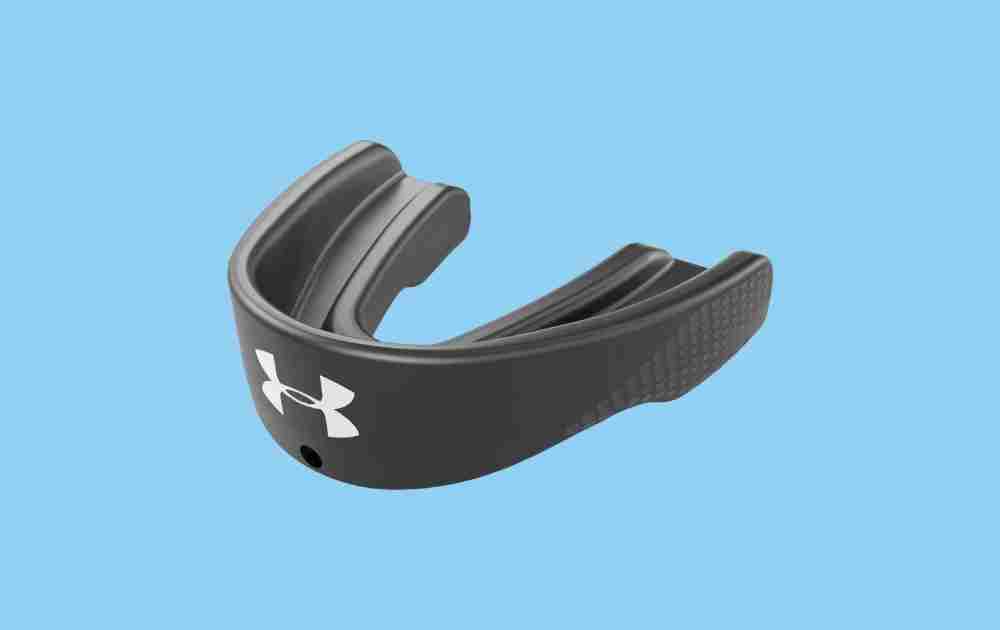 Shock Doctor Gel Max Mouthguard
The Shock Doctor Gel Max is one of the most comfortable mouthguards I've ever worn. A gel liner helps your teeth sink naturally into the guard, breathing pathways help keep airflow flowin', and a heavy-duty BPA-free frame keeps your teeth where it should be while minimizing grinding.
The color options are almost endless with this mouthpiece (17 at last count), Shock Doctor offers these in both flavored and unflavored, and cost-wise, they are the best value pick on this list for mouthguards (less than $10—check Amazon for current pricing and availability).