There is no shortage of ways to train your back at the gym. Here's a detailed look at the most popular back machines, including muscles worked and benefits so that you can nail your next back workout at the gym.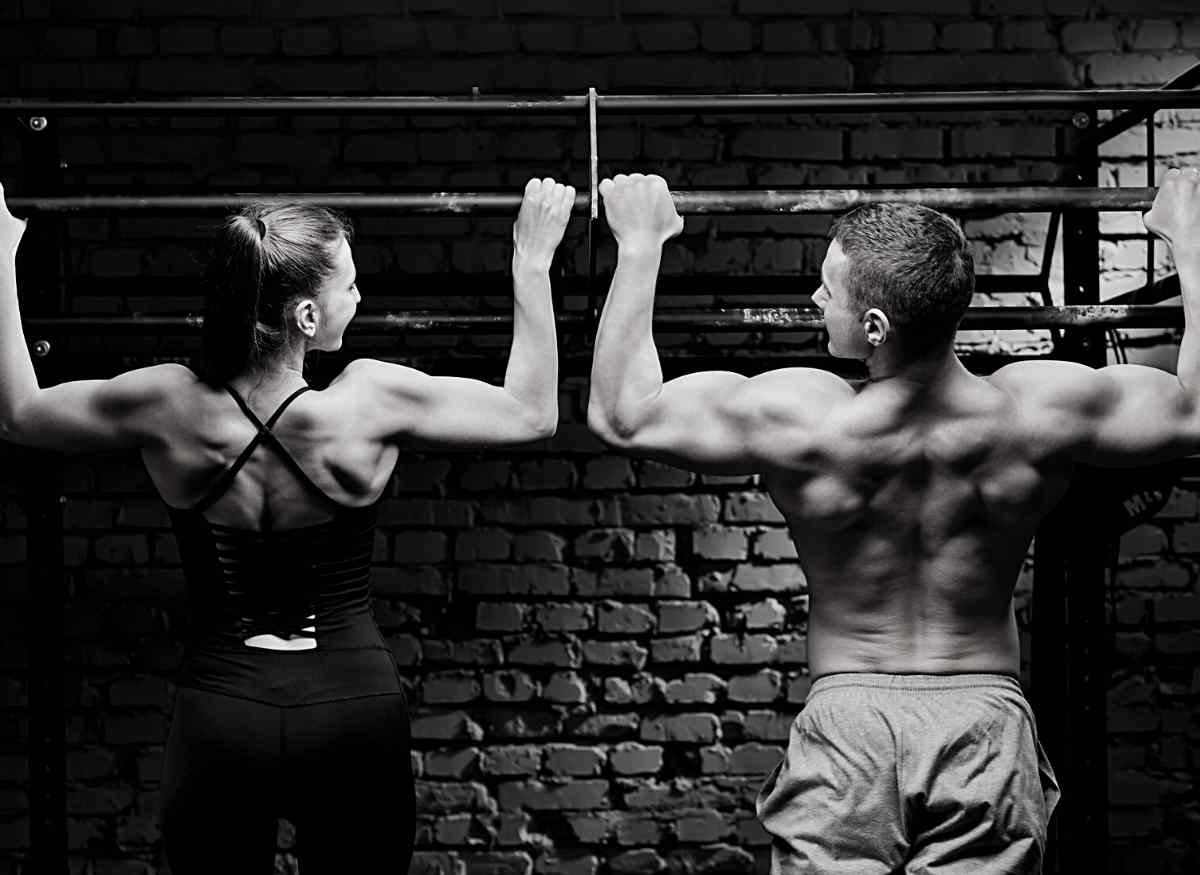 When it comes to training up your back, whether you are looking primarily for hypertrophy (building muscle) or developing peak strength, there is a whole heap of options at the gym.
So many options, in fact, that you start to feel a little lost and confused about which machines you should use, and which ones are best left for another day.
The best machines for back at the gym are:
Lat pulldown machine
Seated row machine
Assisted pull-up machine
Back extension machine
Rear delt fly machine
Cable machine
In this article, we are going to look at each of these gym machines for building back strength and muscle, including the muscles worked, the unique benefits of each, and more.
By the end, you will have a clear idea of which back machines at the gym to add to your daily training routine.
Let's jump right in.
The Benefits of Using Machines for Training Back Muscles
Okay, before we jump into the deep end of back machines, let's quickly discuss why you would want to train with a machine versus using free weights.
While purists will deride gym machines, and will stick to their free weights (barbells, dumbbells, kettlebells, etc.) there is a role for back machines in the gym for lifters of all stripes.
Just some of the main reasons you should consider using a machine include:
You will recover faster.
Compound exercises are excellent and should have a role in everyone's exercise routine because of their functional nature and high metabolic workload.
But going super heavy on deadlifts and squats will leave you feeling wrecked for a couple of days.
Machines, because they recruit far less stabilizer muscles and you cannot lift as heavy, won't completely destroy you, allowing you to exercise, build some muscle, and live to see another workout tomorrow.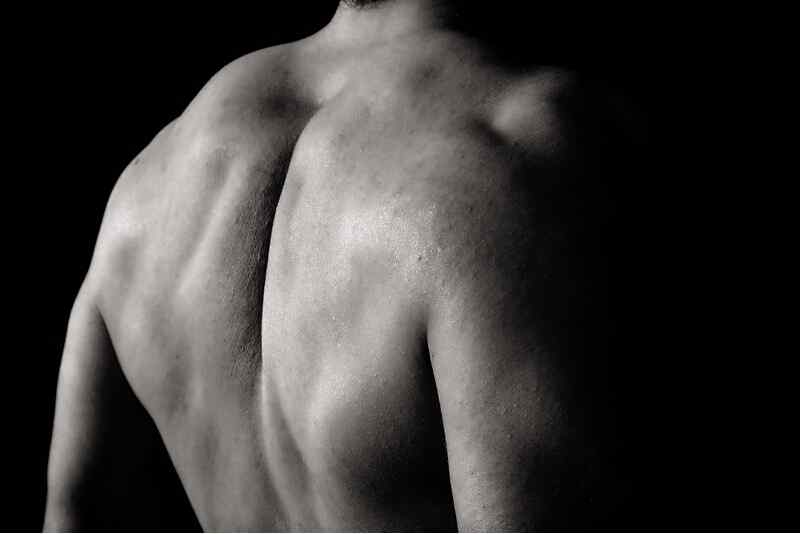 Great for isolation.
The debate between free weights vs. machines will never fully go away, because there are benefits to both.
While free weights will recruit more muscle activation in the course of a movement, machines are like a sniper scope that focus in on very specific muscle groups.
And because machines have a closed-path, you can really focus on that pump instead of worrying about the barbell or dumbbell slipping out of your hands.
Machines are safer than free weights.
Barbells and dumbbells will always have the primary role in my training program.
You can simply get more bang-for-your-buck in terms of strength development with these tools and they align more closely with my goals of improving athletic performance (versus the goal of building muscle mass).
But they come with inherent risk.
An overwhelming number of injuries that happen in the gym occur when lifters mishandle, drop, or overload free weights.
In fact, one study that tallied gym-related hospital visits found that nearly 90% of patients were there because they'd injured themselves with free weights3.
Ouchie!
Machines are great for newcomers to the gym and lifters who simply want to lift with confidence.
The Best Machines for Back Day at the Gym
Let's get to the good stuff.
Here's a list of the most popular back machines you will find at your local gym:
1. Lat Pulldown Machine
The lat pulldown machine is the grandaddy machine of building upper back muscle.
The lat pulldown machine—as you can probably guess by the name of the equipment—primarily targets the latissimus dorsi.
Lat pulldown benefits include a quick learning curve for beginners and working muscles beyond the lats, including the shoulders, traps, forearms, biceps, and even the wrist and hand muscles.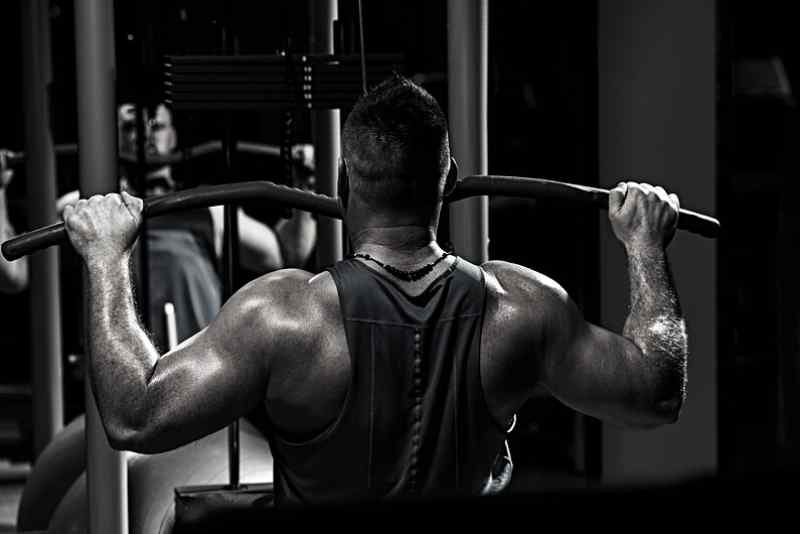 The versatility of this machine is great too, as different lat pulldown grips can accentuate different muscles for a more complete upper body workout.
Although lat pulldowns are typically done with a wide lat pulldown bar, there is a huge range of cable machine attachments you can use in this case, including D-handles, small V-bars, and so on.
You can train the lats unilaterally to zero in on perfect form and muscle engagement or with both hands at a time.
Additionally, you don't have to be seated to get a terrific back workout.
Standing lat pulls are another great way to target your lats and upper back.
2. Seated row machine
The seated row can be done with a variety of machines, including a low row cable machine using a pulley system.
But my favorite true back machine is the seated row machine.
You've likely seen them at the gym—they are plate loaded and can be done both unilaterally and with both arms at the same time.
The fixed-path of the movement means you can really load up the weight with this exercise, lasering in on your back muscles.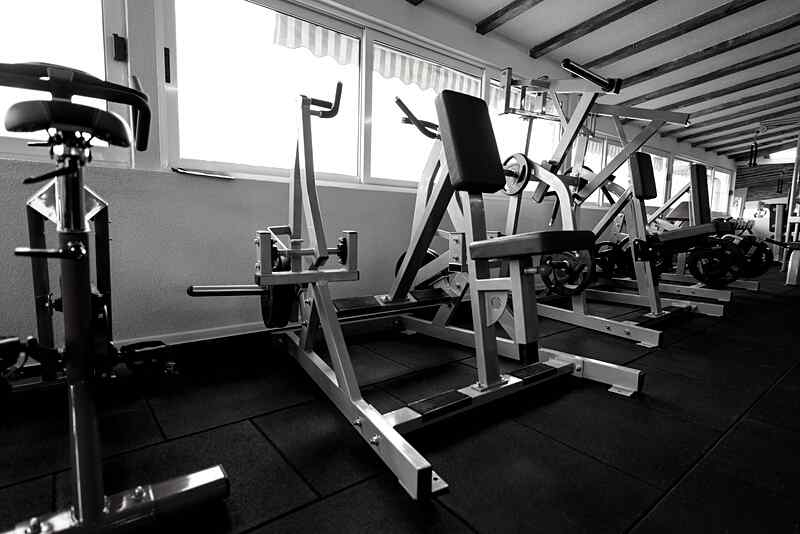 Seated rows target the lats (though not as much as lat pulldowns), the rhomboids (upper back), traps, biceps and forearms.
While the seated nature of the exercise can often cause lifters to drift into bad form and technique (rounded back and jerky movements are the two main offenders), when done properly, this exercise is an absolute monster for developing muscle mass in the back.
3. Assisted Pull Up Machine
The best pound-for-pound exercise for developing back strength and muscle is the almighty pull-up. But not everyone can do reps and reps of pull-ups.
Enter the assisted pull-up machine, which uses a counter-balance to reduce your overall body weight, allowing you to do high volume of pull-ups and learn pull-up technique.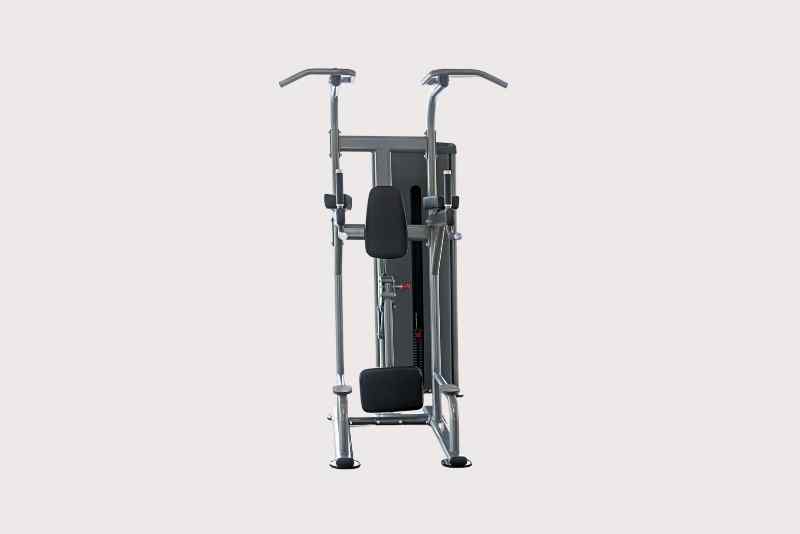 I love assisted pull-ups, whether that means using as assisted pull up machine or resistance bands for assistance pull ups as they build grip strength and develop the proper motor pattern for transitioning into unassisted pull-ups.
Fun Fact: One study found that for lifters who cannot do more than 10 consecutive pull-ups, assisted pull-ups generated more muscle activation in the lats compared to pulldowns or even pull-ups1.
4. Back Extension Machine
While the back extension exercise is typically performed on a bench and not on a dedicated machine, it deserves a place in this list.
All of the machines and exercises we've looked at so far target the upper back, including the lats, traps and rhomboids.
The back extension machine (also known as a hyperextension bench) helps you build muscle, strength and stability in the lower back, something a lot of lifters could spend more time working on.
The main muscles worked in back extensions include the erector spinae, muscles that run up along your spine, giving you great posture and help you bend over without curling up like a question mark.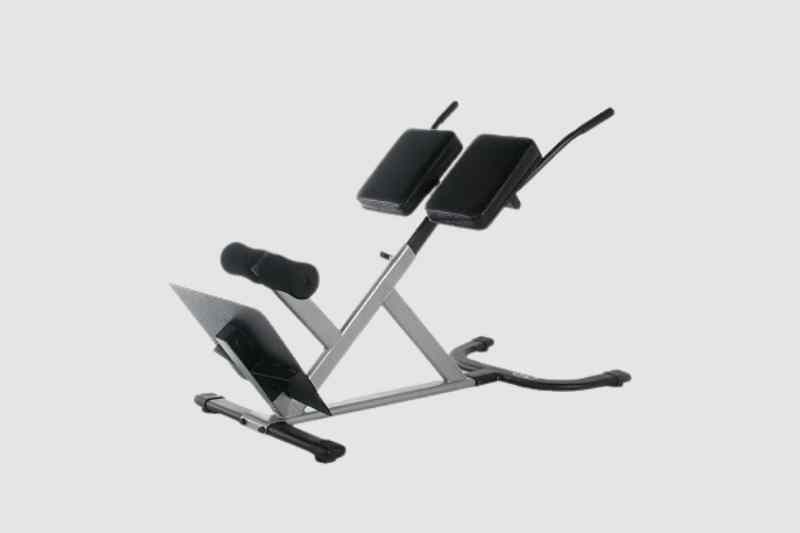 Back extensions also give your glutes, hamstrings and the calves a little bit of a kick.
This machine is a great introductory exercise to glute ham developers, which takes back extensions (and glute ham raises, obviously), to another level of difficulty.
Use this machine towards the end of your back workouts as a finisher to round out a complete day of back training.
5. Rear Delt Fly Machine
The rear delt fly is a bit of an awkward machine for some lifters, but once you get a hang of it, and as long as you have the range of motion to do the exercise properly, it's an excellent way to strengthen the upper back.
Also, as you can guess by the name of the machine, it is primarily a shoulder strengthening exercise that also doubles as a back-training movement.
This exercise hits the three deltoids (anterior, lateral and posterior), while also recruiting the traps (you are squeezing your traps to complete the movement, after all) and rhomboids.
This is not an exercise to go really heavy on or to start off your lifting session.
Leave it towards the end of the workout after you have done the heavy rows and pull exercises as more of a finisher.
6. Cable Machine
Cable machines are one of my favorite tools in the gym as they are endlessly versatile.
As a result, there is a long list of cable machine back exercises you can choose from when training back.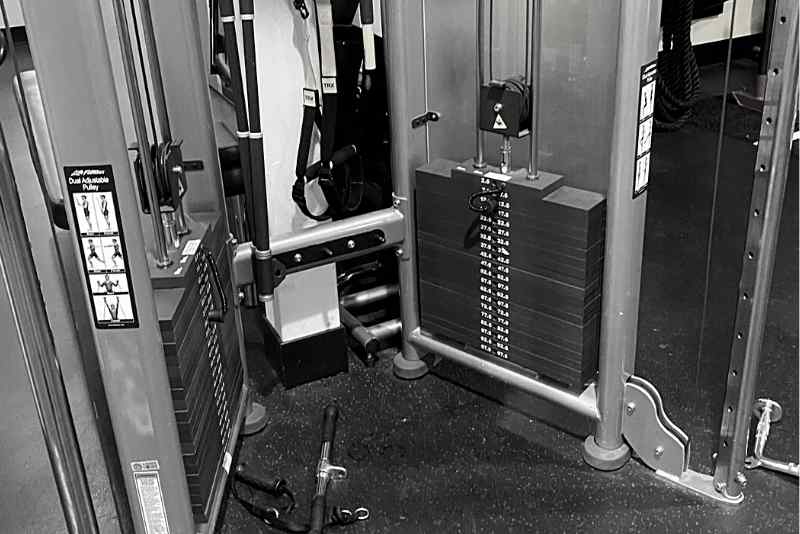 They include:
Seated cable row. Adjust the weight stack, grab a bar of your choice, and hammer the upper back, forearms, and biceps.
Cable face pulls. Pulling the bar and cable towards your face, versus your belly button, changes the stimulus, targeting the activation on your upper back.
Bent-over cable flys. This one is a little more complicated, requiring you to bend at the waist, and pull the handles in a reverse fly motion, hammering the posterior delts, upper lats and trapezius. Also great for working the core!
Lat pulldowns. And of course, with a cable machine you can also do lat pulldowns.
Cable machines promote higher time under tension (more time under tension means more muscle growth and strength2), and because they use boxed-in weight stacks, the risk of injury is quite low.
The Bottom Line
When it comes to training all of the muscles in your back, from the top of your shoulders down to the plumber's crack, there are a ton of different exercises, machines, and options to help you get stronger.
They key, as always, is consistency and having a fully rounded-out program that targets the upper back, lower back, and all of the little stabilizer muscles in between.
Now that you've got the lay of the back-training land, pick a couple of back machines, get your technique on point, and get to work building a stronger, more muscular, and more functional backside!
---
More Stuff Like This
7 Best Dumbbell Exercises for a Strong Back (Plus Benefits and a 20-Minute Back Workout). Take your back workouts to the next level with these killer dumbbell back exercises, plus benefits of using DBs and a sample 20-minute back workout you can do with dumbbells.
7 Best Leg Machines at the Gym (Plus Benefits, Muscles Worked, and More). Looking for a detailed breakdown of all of the leg machines at your local gym? Look no further. Here's a full look at all of the leg workout machines including muscles worked, benefits, and more.