Back extensions are one of my favorite exercises for reducing injury, protecting your back, and stronger posture. Here's how to do this exercise like a pro.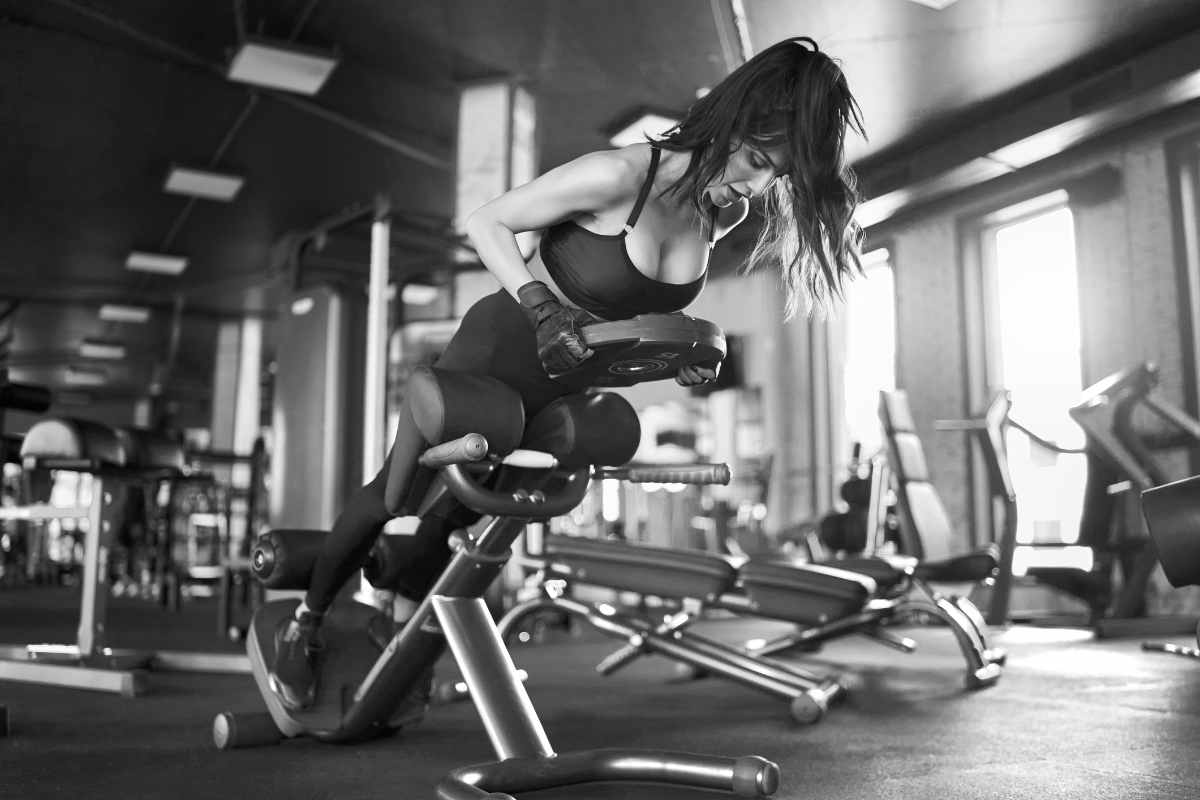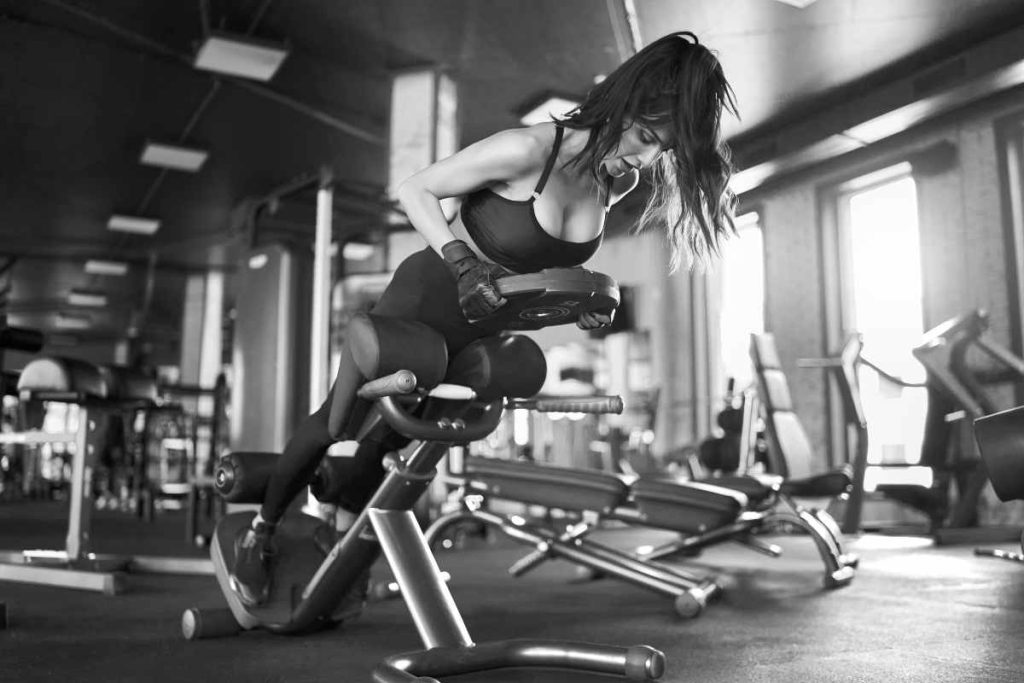 It's impossible to overestimate how important lower back training is to your workout regimen overall!
Your lower back engages every time you move (it's what keeps your upper body stable and supported), and it ends up carrying A LOT of weight in most exercises you do—everything from deadlifts to military presses to bicep curls to back squats.
The more time you spend training your back, the more resilient your spine will be, and the less likely you are to suffer spinal injuries.
One of the best (and my favorite) back exercises you can do is the back extension (or "hyperextension"). It's excellent for strengthening your back through a full range of motion and can help to increase joint mobility as well as muscular strength.
Below, I'll walk you through how to do back extensions like a pro, explain the benefits of this amazing exercise, and answer some of the most commonly asked questions.
Let's get to it.
Why You Should Do Back Extensions
Let's start off by taking a look at a few reasons that you should be adding back extensions into your workout routines.
? Benefit #1: Stronger Lower Back
The back extension exercise trains the spinal erectors, the bands of muscles that run alongside your spine to provide support for all of the many joints in your back.
By training these muscles with back extensions, you strengthen the entire structure of your lower back—from where it joins with your pelvis to where it is braced by the larger muscle groups in your upper back.
Stuck with Your Training in the Gym?
Join 12,000 lifters and athletes and sign up for FREE access to my 5-day email course on how to conquer the most common gym mistakes.
From goal setting to lifting technique, you will learn how to overcome the mistakes in the gym that are holding you back from getting bigger and stronger.
Unsubscribe anytime. No spam.
You'll find that you have more power for bending, squatting, lifting, pressing, and virtually every other movement where your upper body/arms are supporting some heavy weight.
? Benefit #2: Reduced Injury Risk
It's safe to say that lower back injuries are the most common injury suffered by weightlifters, bodybuilders, CrossFitters, and athletes around the world.
Because the spinal erectors are the only muscles supporting your lower back, any strength insufficiencies or mobility deficiencies puts these back muscles at higher risk, especially when you're bearing a heavy load.
Add in some incorrect motion or hyperextension of the joint, and you're much more likely to sustain injuries.
See also: 6 Best Gym Machines for Back (Muscles Worked, Benefits, and More)
Spinal stretches are necessary to combat joint issues, but it takes exercises like back extensions to strengthen the spinal muscles.
A combination of both strength and mobility training will seriously reduce your injury risk!
? Benefit #3: Better Posture and Balance
Your lower back muscles play a significant role in helping you to maintain an erect posture.
They contract to lift your upper body and move your lower body, and they ensure that all of the posterior chain muscles (from your rear shoulder muscles down to your calves) can work together smoothly when you run, jump, play, lift, squat, lunge, bend, stand, and sit.
Stronger lower back muscles also help improve your balance because they counter any instabilities when you move.
As you can see, there are a lot of very clear reasons why you should be incorporating lower back training–and specifically back extensions–into your regular training sessions.
Trainer's Note:
The benefits listed above extend to most lower back exercises, so it's a good idea to mix things up and add multiple lower back exercises into your workout alongside back extensions.
How to Do the Back Extension
Time to get down to the nitty-gritty and see how the workout is done!
Don't worry: it's one of the simplest, most beginner-friendly exercises you can do, with lots of variations and alterations you can try if you struggle.
In order to do the classic back extension/hyperextension, you'll need a back extension bench, also known as the Roman chair.
This bench provides a place to secure your legs so your lower body remains immobilized and can brace against the movement in your lower back.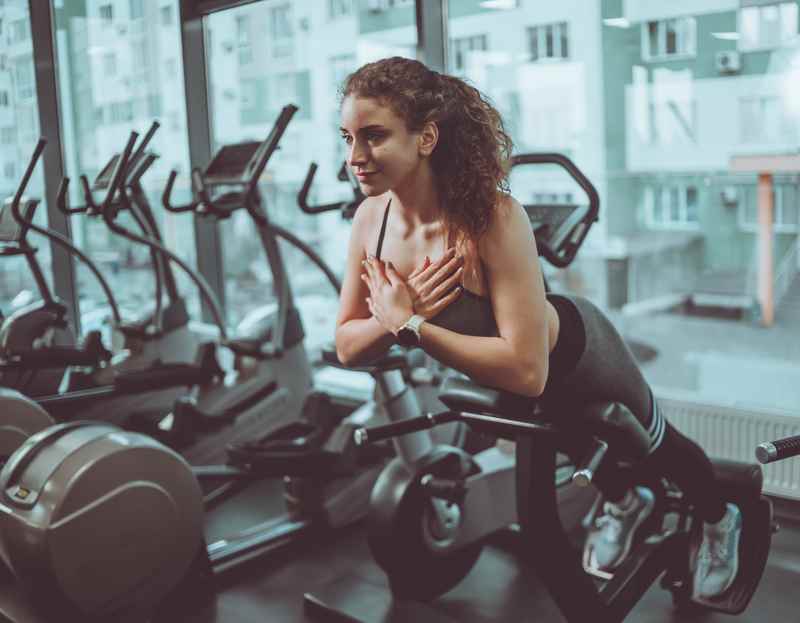 The elevation of the back extension bench also makes it easy to move through a full range of motion—from bending far forward to lifting far backward—and leads to greater spinal muscle recruitment.
With no further ado, let's dive into the step-by-step guide to knocking those back extensions out of the park like a boss:
⭐ Step 1: Set up the machine. Set the Roman chair/back extensions bench to the right settings for your height. The padding should rest just on the backs of your ankles or lower calves, with the bench directly beneath your thighs/lap. Your upper body should hang off the bench from the belt/waist up.
⭐ Step 2: Have weight handy. Just in case you find doing this exercise with bodyweight alone is too easy, set some weight beside the bench within easy reach. Use a 10-pound medicine ball or a 25-pound weight disc. Place it close enough that you can grab it while in position on the bench, but out of the way so you don't smack your head/face on it as you move through the exercise.
⭐ Step 3: Assume the position. Climb onto the machine, bracing your ankles against the lower brace and your thighs against the upper brace. Adjust the angle or height to a comfortable setting. Cross your arms over your chest.
⭐ Step 4: Lower. Inhale as you lower your upper body toward the floor. Keep your spine and neck straight, and use only the muscles in your core to lower yourself as far down as you can. Your face should nearly touch the floor.
⭐ Step 5: Lift. Exhale as you lift upward. Don't explode upward (that could jerk and injure your back), but move slowly and under control, using only the muscles in your lower back (and glutes) to raise your upper body as high as you can. You should aim to lift far past "level" (legs in line with your back). This is the "hyper" part of the "hyperextension", and moving your spinal muscles through this farther-than-average range of motion is what engages them effectively.
⭐ Step 6: Pause at the top. Contract your glutes and spinal muscles to hold yourself for a 1-count at the top of the exercise. Lower slowly to your starting position and finish exhaling.
Optional: Add weight or increase difficulty. If the exercise is too easy with just your bodyweight, you can grab the weight you've got nearby and hold it to your chest while going through the hyperextension motion. Or, try placing your hands behind your head to add the weight of your arms to the exercise.
⭐ Step 7: Repeat as desired. The goal of this training session is to build strength, which means working within the 8-12 repetition range using moderately heavy weights. You can focus on endurance by working with lighter weights and more reps (15-25).
Avoid working with excessively heavy weights—there are many other exercises better for building raw power in your lower back!
Back Extensions – FAQs
What do back extensions work?
Back extensions focus primarily on your spinal erectors, the muscles in your lower back that support your spine.
These muscles include the spinalis, longissimus, and iliocostalis. Together, these three are responsible for extending and holding your spine upright. They're utilized in a wide range of exercises—from military presses to deadlifts to squats to bicep curls.
Essentially, if you have to brace your lower back to support a weight or maintain your balance, these spinal muscles are involved.
Back extensions also recruit your glutes and hamstrings. These muscles play a role in the extension of your legs and maintain good posture along with your spine. They're just as important to train as your spinal muscles!
How can you do back extensions at home?
Even if you don't have a Roman chair or a back extension machine, you can still do back extensions (of a sort at home).
One simple variations involves lying on a weight bench with only your lower body on the bench, with someone holding your ankles while you raise/lower your upper body.
Or, you can try variations like the Superman or lying hyperextension to target your lower back in the same way that back extensions do.
How do you target glutes with back extensions?
Back extensions already target your glutes, though the focus is chiefly on your lower back. So if you want to increase the glute focus, you'll need to shift either to a glute ham machine or adjust the settings on the Roman chair so the padding ends at mid-thigh rather than at waist level.
That way, you can "curl" your upper body using the power of your glutes and hamstrings instead of merely raising and lowering using your upper back.
How many reps of back extension should I do?
Ideally, you want to work with less weight, which means more reps.
To build strength, use a bit of weight and stick with 8-12 reps.
To build endurance, you'll be working in the 15-25 rep range, using chiefly your bodyweight and/or very light weight.
The Bottom Line
Your lower back is made up of incredibly important joints and muscles, which, unfortunately, are also incredibly prone to suffering injuries as you train, play sports, work, and go about your daily life.
To be a more resilient, injury-resistant person, it's critical that you take the time to train your lower back with exercises like the back extension.
The more you work on developing lower back strength, the more power you'll have in the muscles that keep your spine protected and stabilized against injuries.
Add in some mobility training with good spinal stretches, and you'll see real progress in your back condition and far fewer injuries in your everyday life and training.
More Stuff Like This
Glute Ham Raises vs. Back Extensions: Pros, Cons, and Differences. The glute ham raise and back extension are excellent exercises for hitting your posterior chain. But they differ significantly in muscles worked, injury-risk, and even accessibility. Here's a detailed comparison including pros and cons of both.