We've created this power rack buyer's guide so you can learn everything you ever wanted to know about buying a power rack. If you are looking for the information to choose the perfect power rack, you've come to the right place.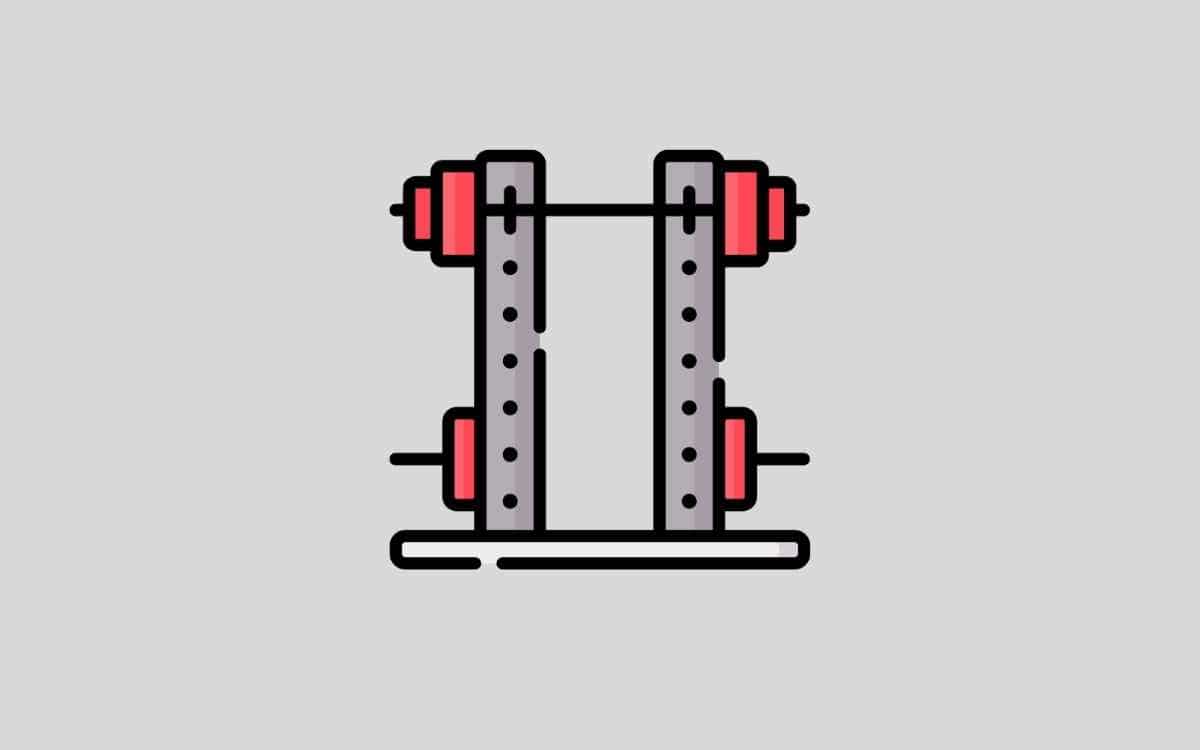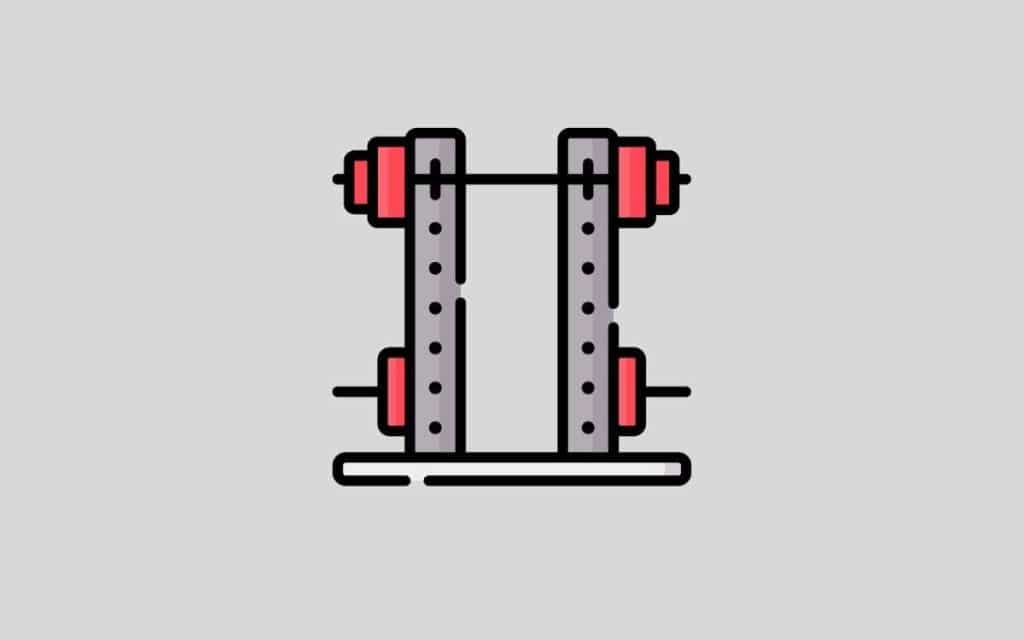 The power rack is where you sweat, store equipment, hang equipment, push the limits, and become a stronger version of yourself.
But with all of the different options out there, it can quickly get overwhelming to choose the right one.
In this buyer's guide to power racks, we'll arm you with everything you need to know about choosing the perfect power rack.
And if you are looking for a detailed comparison of the top power racks on the market, check out my complete guide to the best power racks.
Let's jump right in.
The Benefits of Owning a Power Rack
The three main benefits of owning a power rack are the versatility of exercises, safety, and cost savings.
⭐ Power racks are endlessly versatile
Power racks, power cages, squat racks—whatever you want to call them, were primarily designed to hold a barbell so that lifters could chase heavyweight squat numbers.
Since then, the power rack has evolved from being primarily a squat rack (more on the difference on squat racks and power racks shortly) into a hybrid workout partner and mini-gym.
Power racks have a huge variety of options, from dip bar stations to pull-up bars to landmine attachments.
⭐ Power racks make lifting safer
They also act as a spotter when lifting, increasing safety, particularly important for those of us who lift solo at home.
Use some safety bars or straps to catch weight when you fail on a rep so that you don't have to drop loaded barbells onto the floor and crack your foundation.
Power racks are endlessly versatile, can save you money, and make lifting weights safer.
Safety attachments mean you can work out safely without needing a spotter.
⭐ Cost savings
Yes, a power rack can be a big upfront investment. Some of the more premium power racks can reach $5,000 or more.
And that's just for the rack.
You still need to purchase a barbell, weight plates, and any other accessories you may want for your workouts.
But in the long run, a power rack can represent a substantial amount of savings.
No more gym membership costs and the convenience of not having to commute to a gym and back add up quickly, with a power rack paying for itself in a couple of years of consistent use.
Key Things to Look for in a Power Rack
⭐ Footprint and height
This is the biggie, pun intended. Regardless of the bells and whistles, attachments, or steel gauge of the columns on the rack, a power rack needs to be able to fit in your workout space.
Whether that's a garage, basement, or a spare bedroom in your house, if the rack is too tall or too wide, the rack isn't right for you.
The key measurements you want to look at include height, width, and depth.
See also: How Much Space Do I Need for a Power Rack?
The key thing to remember when measuring out the area for a rack is adding an additional 20-25% of space around the rack for plate storage, moving the barbell (most Olympic barbells are 7" wide, making them wider than nearly every rack on the market), and exercising.
When measuring out space for a power rack, don't forget to leave extra room around the power rack for barbells, loading plates, and working out.
Your fancy new power rack needs room around it for you to move around, whether that means doing pull-ups (meaning you want extra room up top for your head), loading plates on the storage pegs, or executing a flawless squat without the tip of the barbell scraping the wall.
See also: Squat Racks vs Power Racks: What Are the Differences?
For people who want a power rack but don't want to bolt it into the ground, there are flat foot racks that are designed specifically for this purpose. They have a longer depth and are almost exclusively built with 3″ by 3″ steel frames for maximum durability.
For more information on the pros and cons of flat foot racks, check out this article that details what a flat foot power rack is, including benefits and its limitations.
⭐ Steel frame
The line between commercial and home racks has blurred quite a bit in recent years, particularly with the big rush to outfit home gyms following the waves of gym closures during the Covid pandemic.
Power racks range in column thickness, with the inexpensive racks you see from Amazon third-party sellers featuring a 2" by 2" frame.
See also: What Should I Put Under My Power Rack?
Most rogue racks use either a 2" by 3" frame or a 3" by 3" frame.
The latter is the sturdiest option available and depending on how much you plan on using the rack and how long you are willing to go without replacing it will factor in this decision.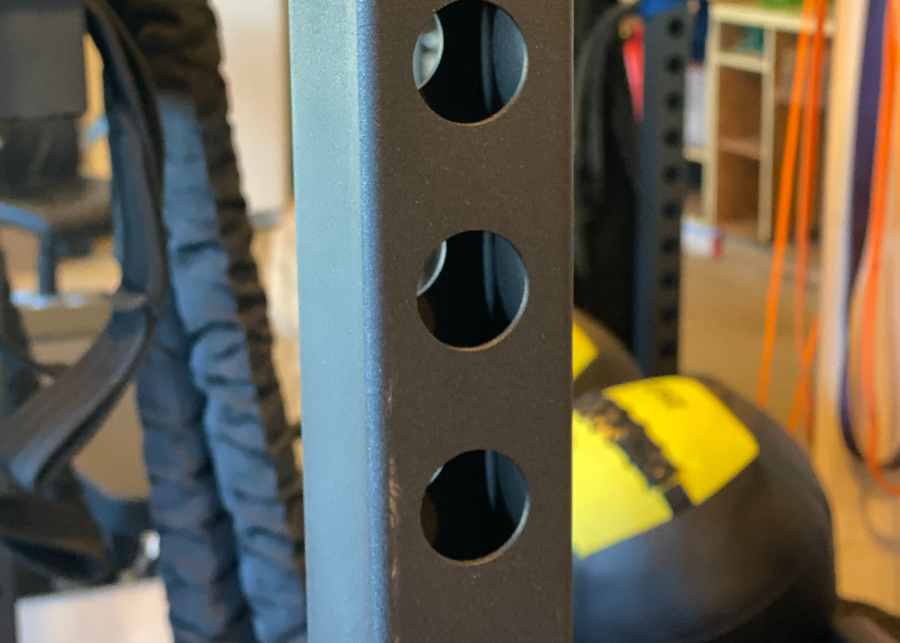 (As well as cost, obviously—the sturdier the rack, the higher the price tag, generally.)
Power racks are designed to last for years, if not decades. These aren't delicate little pieces of electronics like a laptop that begin to crack and fail after a year or two.
They are a steel frame purposefully built to handle a lot of weight and a lot of use.
2" by 2" framed power racks are tough. My first rack was an AMSTAFF rack that cost $300 and has stood up to consistent use and relatively high loads of weight.
That said, it does wobble and shakes a little when loading the J-hooks with a barbell full of plates.
For users who want maximum durability and minimal wobble will want to lean toward a 2"x3" or 3"x3" framed power rack.
⭐ Steel thickness
The weight capacity of a power rack is usually the first thing people look at when sorting through the different models and brands.
Weight capacity, as it is for barbells, is a bit misleading (for barbells, a more important thing to consider is tensile strength).
With power racks, the measure of sturdiness and strength is the thickness of the steel, which is measured in gauges.
Most power racks designed for personal and light commercial use are built with 11-gauge steel. The really cheap racks on the market are sometimes made with 14-gauge steel, but 11-gauge is the most popular and is sufficient for nearly everyone.
Gauge is a measurement that indicates steel thickness. The higher the number, the less thick it is. (Counter-intuitive, I know!)
There are a few power racks that have 7-gauge steel in the frame, but unless you plan on throwing it out of a plane, this is totally unnecessary and is a waste of money and steel.
⭐ Attachments and add-ons
When I purchased my first power rack, having a pull-up bar with multiple grip options at the top of the rack was non-negotiable. Had to have it.
Besides a chin-up bar, there is an almost hilarious number of attachments that can be configured to your power rack.
They include:
Multi-grip pull-up bars
Lat pull down cable attachment
Cable crossover
Pegs for resistance bands
Safety straps and/or safety bars
Weight plate pegs for storage
Leg curl attachment
Cable row attachment
And so on.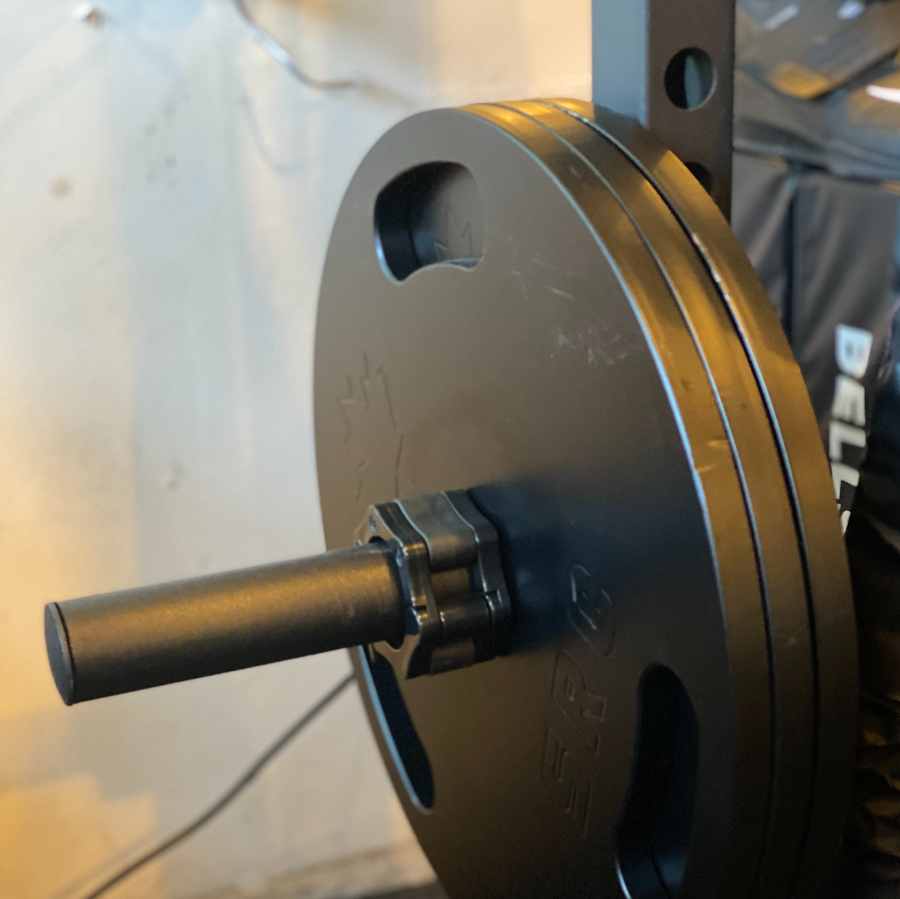 How you can outfit a power rack is almost endless and varies from manufacturer to manufacturer.
Gone are the days of just doing squats in a rack—nowadays you can easily get a full body workout with the right attachments for your power cage.
Check with each rack maker before hitting the add to cart button to see what optional attachments can be added to the rack.
⭐ Hole spacing
When you look at a squat rack, you will notice that it has a series of holes in the columns. This is where you load attachments, including safety bars, landmine base, J-hooks, and so on.
The standard with hole spacing is two inches, which gives lots of flexibility for setting the height of the barbell, and this is generally more than sufficient for most people.
Standard hole spacing is 2-inches, but many newer racks have Westside Hole Spacing, which narrows the space between holes to 1" for more flexibility.
Some racks, made by Rogue, Iron Bull Strength, REP, and so on, feature what is called "Westside Hole Spacing."
Rogue partnered with the legendary powerlifting club, Westside Barbell to do this, which decreased the space between holes to 1" to allow for maximum flexibility in bar placement.
⭐ Budget
Finally, we have the old cashola question—how much should I spend on a power rack?
This depends on a few different factors, but ultimately it comes down to how often you plan on using the rack and what you plan to do with it.
Larger (and thereby, more expensive) racks have a wider range of options for accessories and attachments. Smaller, inexpensive racks are less thick and sturdy, but can easily last 5-10 years with an even modest amount of care.
Power racks start at a couple of hundred dollars and can quickly get up to the $10,000 range when you start piling on extras and add-ons.
Be realistic about how much you plan on using the rack, how much you could save by canceling that gym membership, and how much it means to have the convenience of being able to work out at home.
Should I get a squat rack or power rack?
While the terms power rack and squat rack are used interchangeably, there are some key differences between a squat rack and a power rack.
For starters, power racks have a closed cage that you can step inside and perform lifts.
This gives lifters an element of safety and peace of mind knowing that even if they drop the barbell, safety bars or safety straps will be there to catch them.
Additionally, power racks are an "all-in-one" piece of equipment that houses accessories like pull-up bars, lat pulldowns, and so on. Power racks are an excellent choice if you are looking for something that you can accessorize.
See also: 4 Types of Squat Racks for Home Gyms
Squat racks tend to have an open front and have a smaller footprint compared to the long depth that comes with a power rack.
Squat racks come in a variety of shapes and designs, from bare bones squat stands to half-racks.
Squat racks, and the numerous iterations within this category, are best suited for lifters who don't need a spot when squatting, have a smaller workout area to workout with, and don't need all the extra accessories and add-ons that a cage can offer.
The Bottom Line
Buying a power rack is a big moment. It's the beginning of the building of a true home gym.
You get to set it up the way you want, workout when you want, and with no commute to the gym or line-ups for the racks at the big box gym, you can get to work on your lifting goals.
I've written extensively on power racks on this site. Below are some other buying guides and comparison posts to help you narrow down your choice of rack.
6 Best Power Racks for Your Home Gym. This list of the best power racks offers the best value and will take your home workouts to the next level. Let's do this.
5 Best Folding Squat Racks for Saving Space and Big Lifts. Short on space and big on your lifting goals? Here is a breakdown of the best folding squat racks for home and garage gyms.
Rogue R-3 Rack Review: The Ultimate Everyman Rack for Home Gyms. Rogue's R-3 Power Rack is one of the best racks on the market. From affordability to Rogue's legendary durability, the R-3 is a killer choice for your home gym. Here's why.