Wondering how much space you should set aside for a power rack? Here are the key things to focus on to get it right the first time.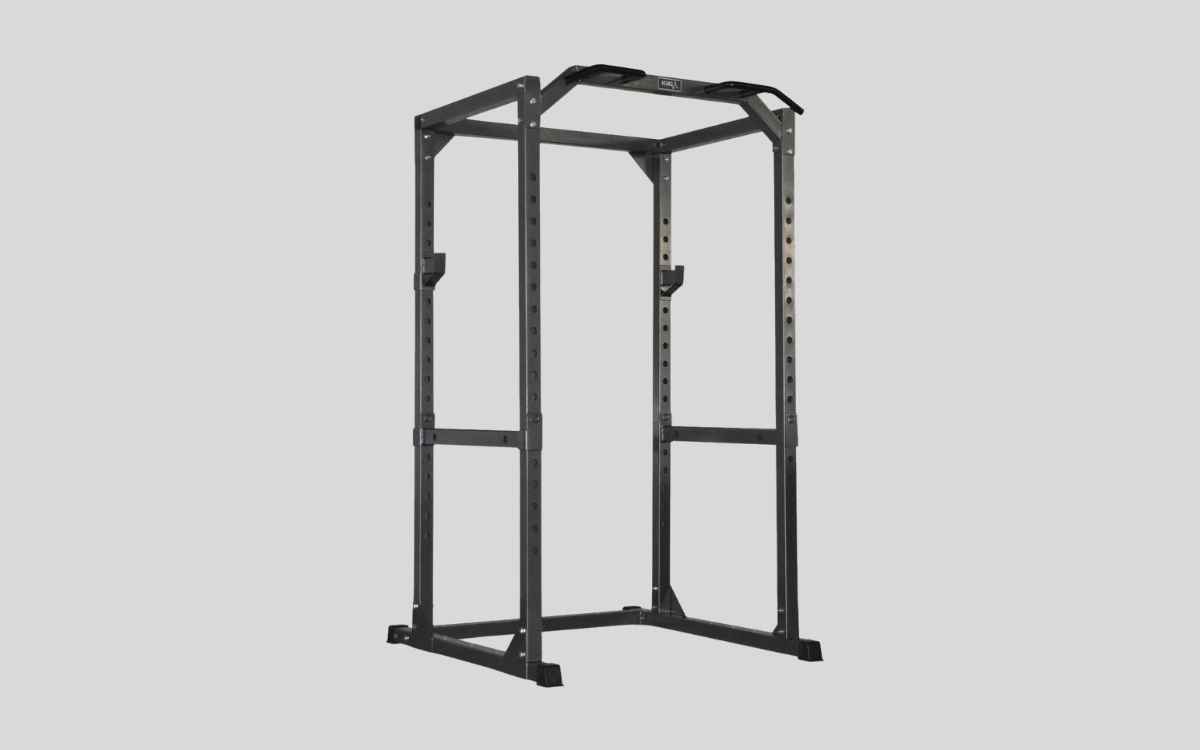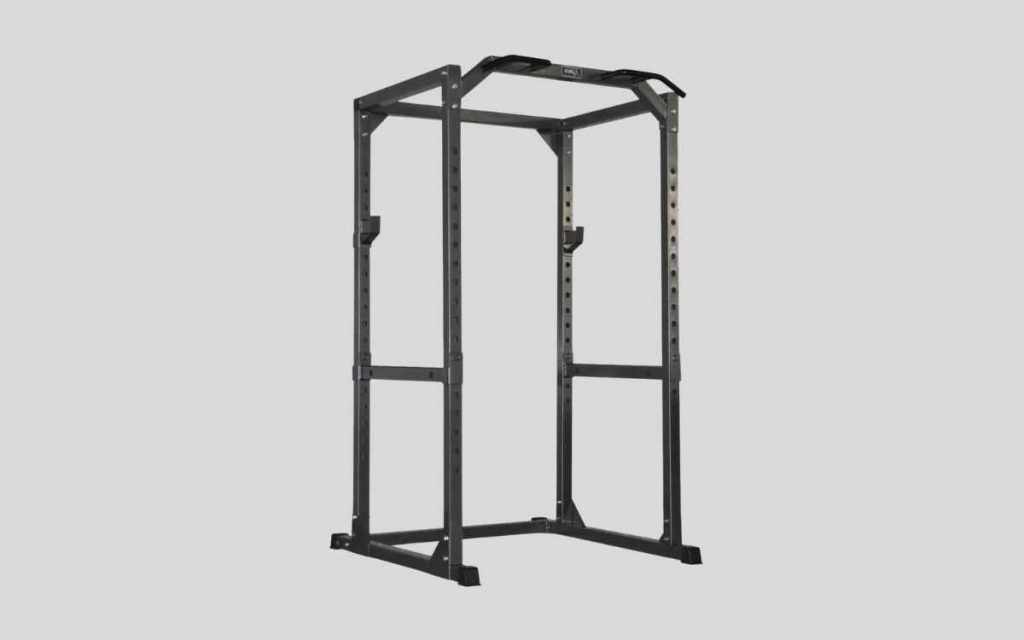 Installing a power rack in your home gym is a very exciting moment!
Of course, you want to make sure that your new rack is going to fit in your garage, home gym, or basement.
In this article, we are going to cover the basics of properly measuring out the correct amount of space for the power rack of your dreams.
Let's jump right in.
How to measure out space for a power rack
One of the key things you will notice when searching through the best power racks on the market is that there is a huge range of sizes.
There is no standard size for power racks.
That said, the "typical" size of a power rack is as follows:
90 inches tall (7.5 feet)
40-50 inches wide
24-50 inches long (depth)
These measurements are for the basic cage (they don't include optional attachments or the space required to lift effectively in the rack), and as a result, is only a starting point and bare minimum.
When sorting how much space a power rack takes up, your focus should be on two critical measurements:
Width and height.
Length matters (more specifically when it comes to flat foot racks), but not as much as the other two because you will be lifting (for the most part) inside of the power rack.
See also: What is a Flat Foot Power Rack?
If you plan on using a workout bench with your rack, and want the tail end of it sticking out of the rack, add the length of the bench plus a couple of extra feet in your depth measurements.
How wide does a power rack need to be?
One of the worst things that can happen is buying a power rack, putting it together, and realizing that you didn't leave enough room on the sides to use barbells and load weight plates.
(A good friend committed this cardinal error while putting together his home gym… And yes, we still give him a hard time about it.)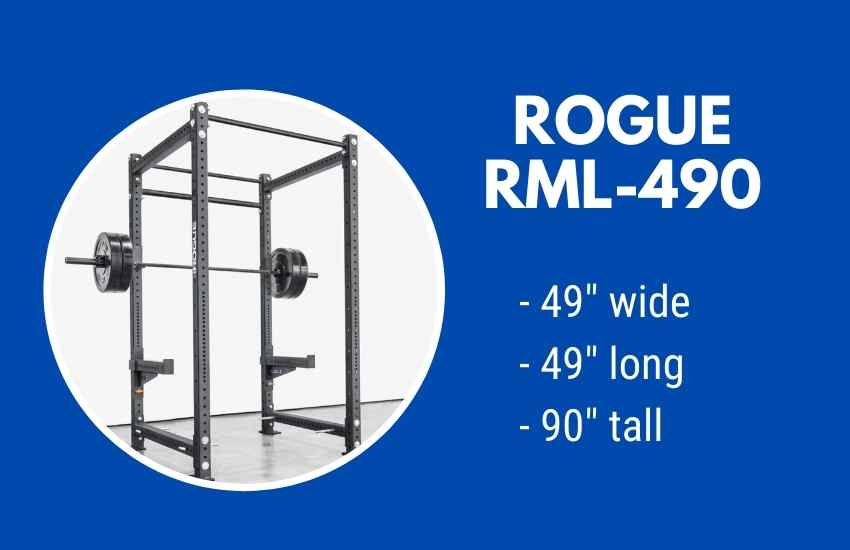 When measuring out space for the rack, make sure to add plenty of space on the sides, allowing extra width for barbells, as well as access to load the barbells.
Power racks, especially the larger six-column ones, are not small, but compared to their height, they are relatively thin, with full-size racks measuring 40-50" in width.
See also: The Ultimate Guide to Power Racks
This provides a wide enough base of stability that prevents loaded barbells from toppling over.
Barbells add another element of width to the equation.
When doing your measurements, add at least two feet on each side of the rack for barbells and plate loading.
Olympic barbells—the widest barbells on the market—can be as wide as 7.2-feet.
The area for the rack should include room for barbells and be able to load them properly and without having to squeeze between a wall in order to access them.
Measure out a space that includes at least 10-ft of total width to install your power rack.
The last thing you want to do is assemble the rack and find that you can't squat in the cage because the end of the barbell is banging against a wall.
What height should a power rack be?
One of the key things I looked for when buying my first power rack was a multi-grip pull-up bar.
Pull-ups are a killer addition to the workout and a pull-up bar is a no-brainer for adding to the power rack as it doesn't require any additional space.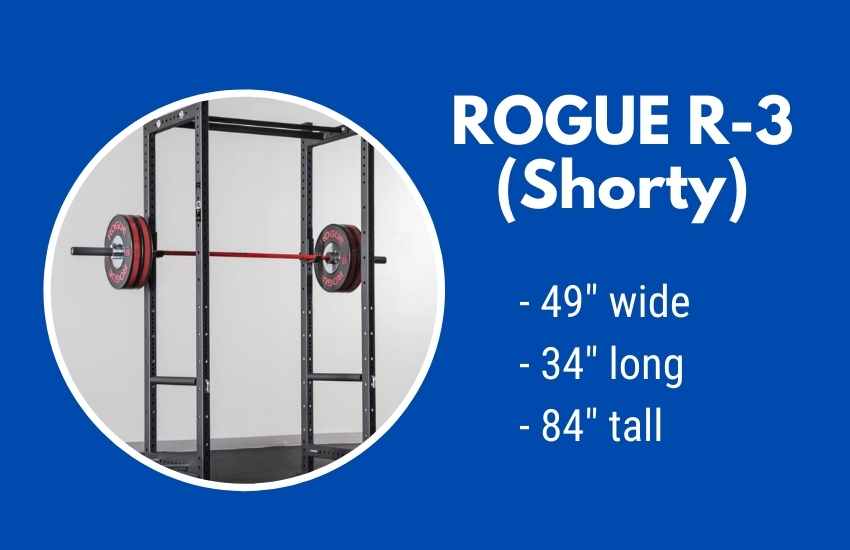 But it does force you to consider how much clearance there is above the pull-up bar.
After all, nothing will ruin your day faster than doing a pull-up and having your head go through the ceiling.
Power racks are typically 7.5-feet or 90-inches in height.
This is something to pay attention to if you are installing the rack in an area of the home that has low ceiling clearance (basement, for instance).
See also: What Kind of Flooring Should I Use for a Power Rack?
At the very least you will need 8-feet to install the rack, and another foot or so to provide safe clearance for doing chin-ups.
That said, if your workout space is short on height, there are racks designed for low ceilings (Rogue, for example with the R-3 Shorty model), so even if you don't have a ton of height to work with, there are some options out there.
The Bottom Line
Adding a power rack to your home is one of the best things you can do.
No more commutes to the gym or waiting for machines.
And over time, you end up saving a whole bunch of money on gym memberships.
Measuring a space for your new power rack is straightforward.
Make sure to add generous space on the sides to accommodate barbells and plates.
Consider adding space at the top of the cage to allow for chin-ups.
And measure out your workout bench for a comfortable amount of depth with the rack.
Get your measurements in order, get your rack set-up, and unleash the gains.
---
More Power Rack Guides
The 14 Best Attachments for Your Power Rack (and Where to Buy). A power rack is just the beginning when it comes to building a killer home gym. Here is a breakdown of the best attachments for your rack, including accessories for increased safety, more exercises, and storage.