Take your strength training to the next level with a look at the best Olympic barbells for women for every budget and type of workout.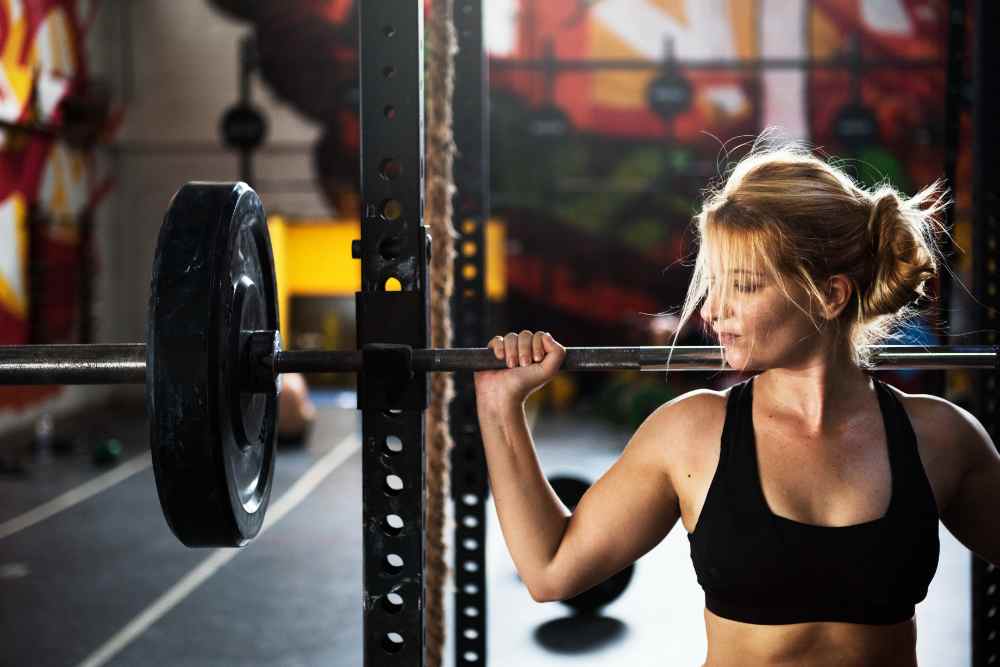 Barbells are an essential piece of your gym and weightlifting routine. T
hey are incredibly versatile, utilized for just about every major exercise in the gym, from squats to bench presses.
But barbells are not all built the same.
Length, weight, knurling, shaft size, sleeve length, and of course, price.
There's a lot to take into account when choosing the right barbell for your home gym.
And then you got the difference between men's and women's barbells.
For starters, women's Olympic bars are lighter (15kg vs 20kg) and have a thinner shaft diameter (25mm vs 28/29mm), which makes it easier to move and grip the bar.
In this guide to the best women's barbells, we are going to look at Olympic 15kg bars.
Let's get right into it.
Rogue Bella Bar 2.0
⭐ Best women's Olympic barbell
Rogue is my all-time favorite maker of strength training equipment. They make it all, and they make it extremely well. Whether it's their flat workout benches (built like a tank), Rogue's line of squat racks, or yup, Rogue's deep roster of barbells, they bring it.
The Bella Bar 2.0 is Rogue's best all-purpose 15kg barbell.
Built from head to toe with American steel in Ohio, the bar has a tensile strength of 190,000 PSI (this is the true measurement of a bar's strength, FYI), a comfortable knurling pattern for a secure grip on the bar, and a black zinc finish to prevent corrosion and ensure a long bar life.
While it's super popular with CrossFit athletes and a regular at the Games, the Bella Bar 2.0 is an affordable, well-made, and highly durable barbell that women can use at home or in the garage.
Priced at around $225 (check Rogue's website for current pricing and shipping options), the Bella stands head and shoulders above the competition when it comes to the best woman's Olympic bars.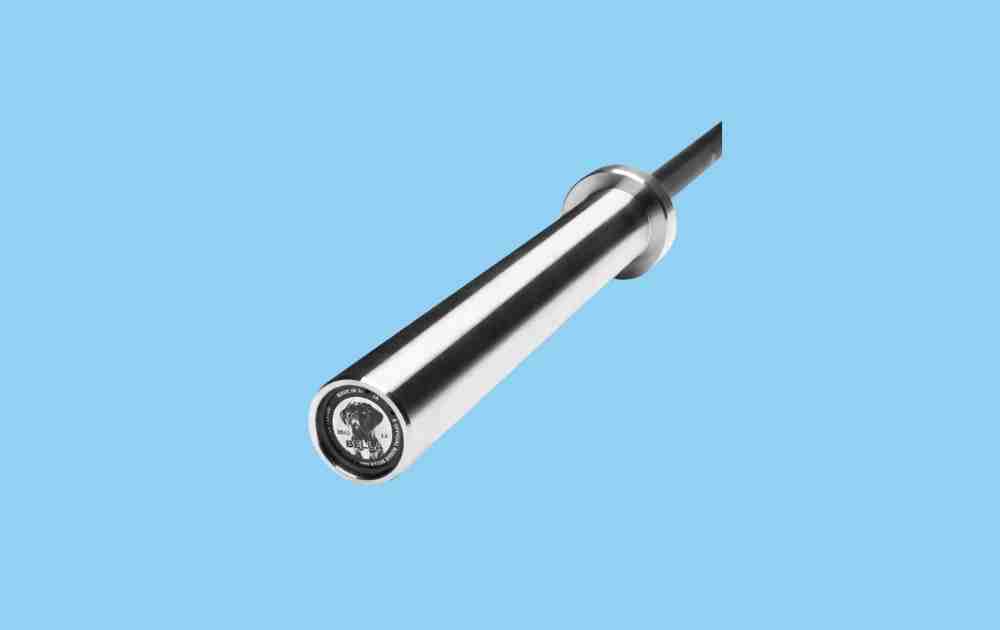 CAP Barbell Solid Olympic Barbell
⭐ Best entry-level women's barbell for home gyms
Looking for a smaller, shorter bar and don't need the high weight capacity of the Bella Bar? CAP Barbell delivers with this 5-foot steel Olympic barbell.
Powder-coated black (which looks pretty badass, not gonna lie), this bar is perfect for the beginner or intermediate lifter who wants a reliable barbell for their home gym.
Rated at a tensile strength of 63,000 PSI, the bar is 60 inches in width and has medium-depth knurling that nicely balances a secure grip on the bar without gnashing up the skin on your hands.
CAP Barbell retails this bar for around $150 (check Amazon for current pricing and availability) and lists a weight limit of 500lbs on the bar.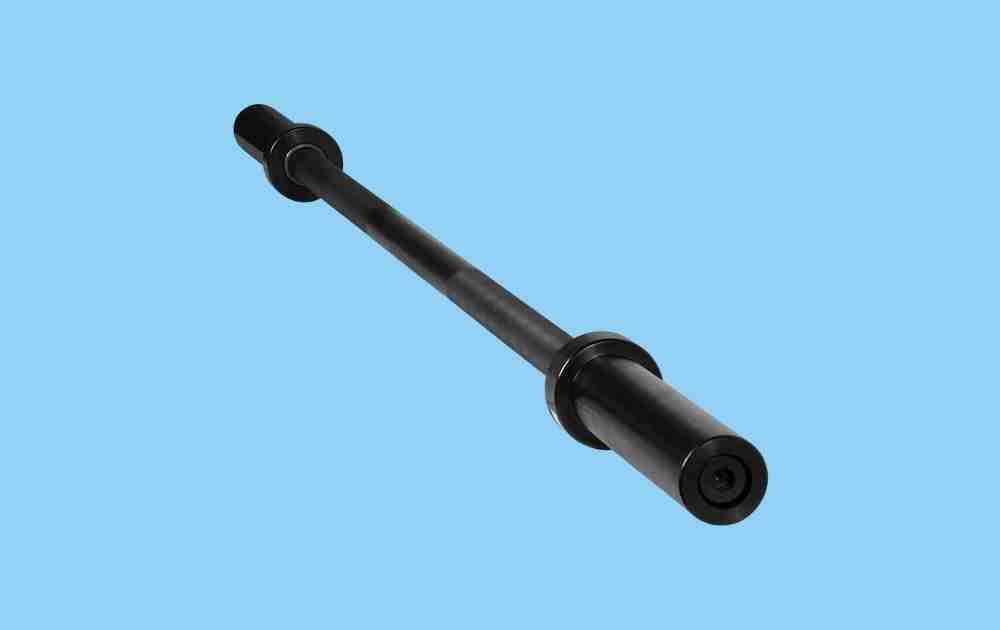 Rogue Fitness Women's Training Bar
Another entry from the folks over at Rogue comes our way with the Women's Training Bar. While not nearly as popular as the Bella Bar, this bar does bring a lot to the table.
Key features include a 25mm shaft diameter and 15kg bar weight. There is a single strip on each side of the knurling for ideal hand placement, and there is no center knurl on the bar, making it perfect for women who do lots of high rep sets and cleans.
The tensile strength (how strong the steel is in the bar) is right up there with the Bella Bar, at 190,000 PSI. The shaft of the bar is coated with black zinc and the weight sleeves—with 13" of space to load your favorite bumper plates and/or cast-iron weight plates—are coated with zinc to make it easy to load and unload between sets and workouts.
This bar is best suited for weightlifters who want a bar that will take the punishment day in and day out. Priced a little higher than the Bella Bar at $290 (check Rogue's website for current pricing and shipping options), the Rogue Fitness Women's Training Bar is ready to take the worst you can give it.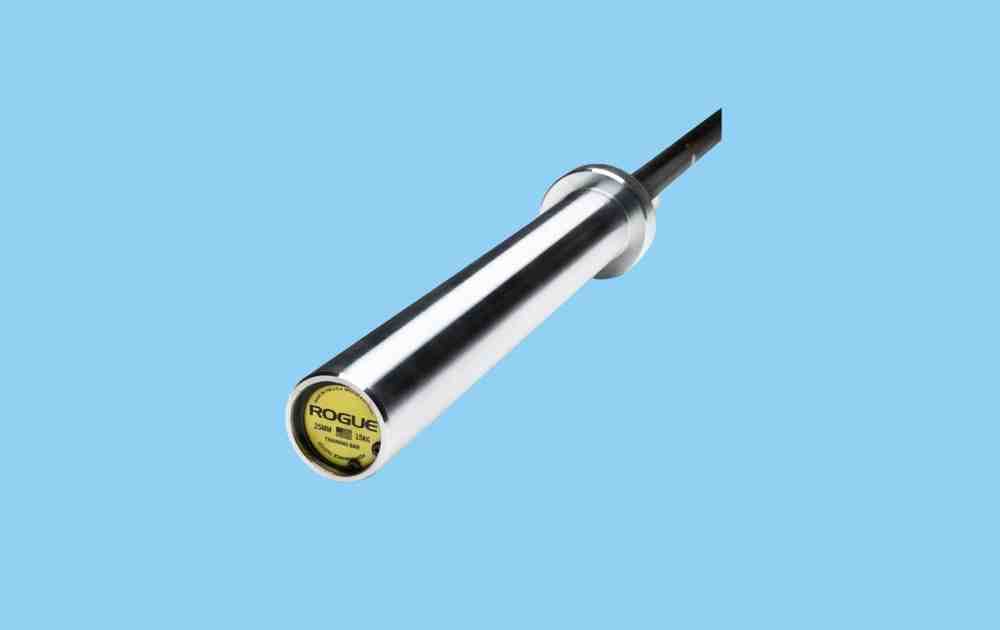 Synergee Regional 15kg Women's Olympic Barbell
Synergeee is an up-and-coming brand that builds high-quality bars at a reasonable price. When my wife and I started building out our home gym when the Covid pandemic started, Synergee Olympic barbells were the first we were able to get our hands-on.
The Synergee Regional bars are excellent all-purpose barbells that look great and can take punishment. The bar has two strips for proper hand placement, brightly painted caps, 1.2mm knurling for a confident grip, and a 25mm shaft diameter.
Coated with black phosphate, these Synergee bars provide great flex for Olympic lifts while also being exceptionally strong. For a low-cost women's barbell, they are very tough, with a tensile strength rating of 190,000 PSI.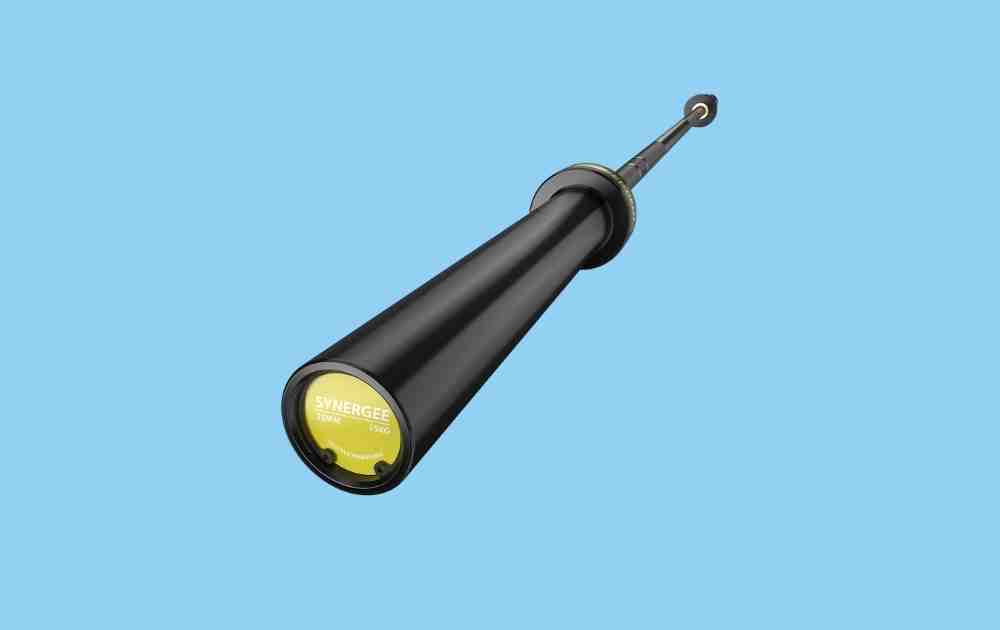 HappyBuy Women's Olympic Barbell
Another low-cost barbell for women that you can find on Amazon is made by HappyBuy with these brightly colored barbells that stand out in price.
Depending on the color you choose, the HappyBuy Olympic Women's Barbell will set you back between $180-200 (check Amazon for current pricing and stock), with a few different color options.
Made of rolled steel, and with a medium depth knurling, the bar sleeves spin smoothly on eight needle bearings, making it a great choice for women who like to do a lot of explosive and dynamic lifts in their workouts.
While not as strong as the Rogue and Synergee bars, the tensile strength on the HappyBuy bar is 170,000, which is still plenty strong for most lifters and athletes.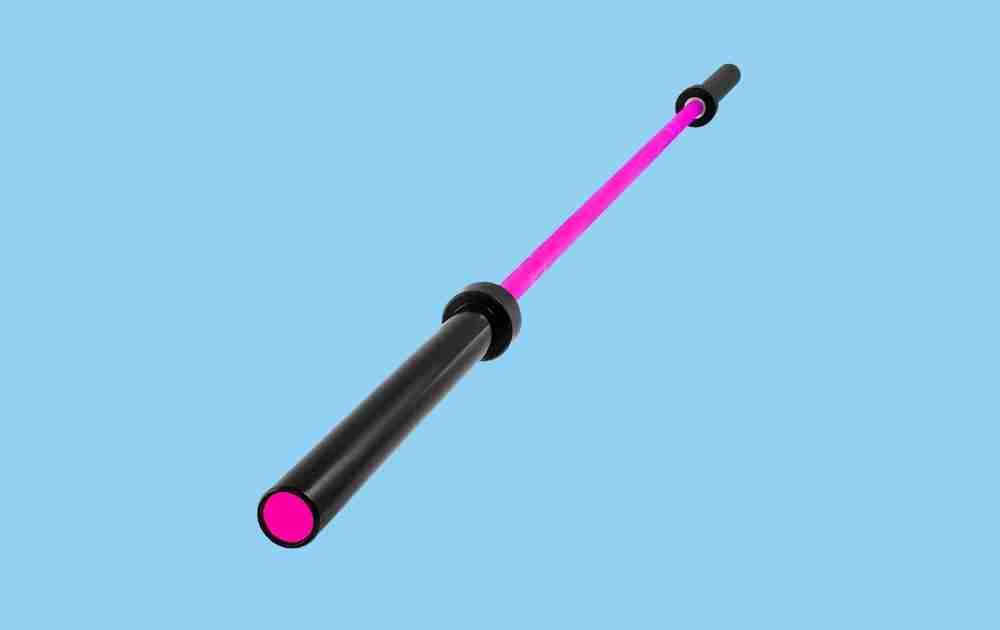 Recommended Reading
Looking for more information and guides on Olympic barbells? We've covered them extensively on this site. Below are some of the most popular ones.
6 Best Powerlifting Barbells (and How to Choose the Right One for Your Lifts). Powerlifting bars are a must for lifters who are looking to push a metric ton of weight in the gym. Here's a breakdown of the best power bars on the market for every budget and training ability.
6 Best Budget Olympic Barbells for Under $300. The Olympic barbell is a staple of your home gym. Here's a detailed look at the best budget Olympic barbells from Rogue, CAP Barbell, and more.
8 Best Olympic Barbells for Better Workouts. Want help finding the right Olympic barbell? Here's a detailed look at the best Olympic barbells for every kind of lifter and budget.
Best Weightlifting Belts for Women. Exercise with more stability and more strength with the best weightlifting belts made for women.