Thinking about investing in adjustable dumbbells for your home gym? Here's a list of benefits and reasons that you should grab a set for crushing your workouts at home.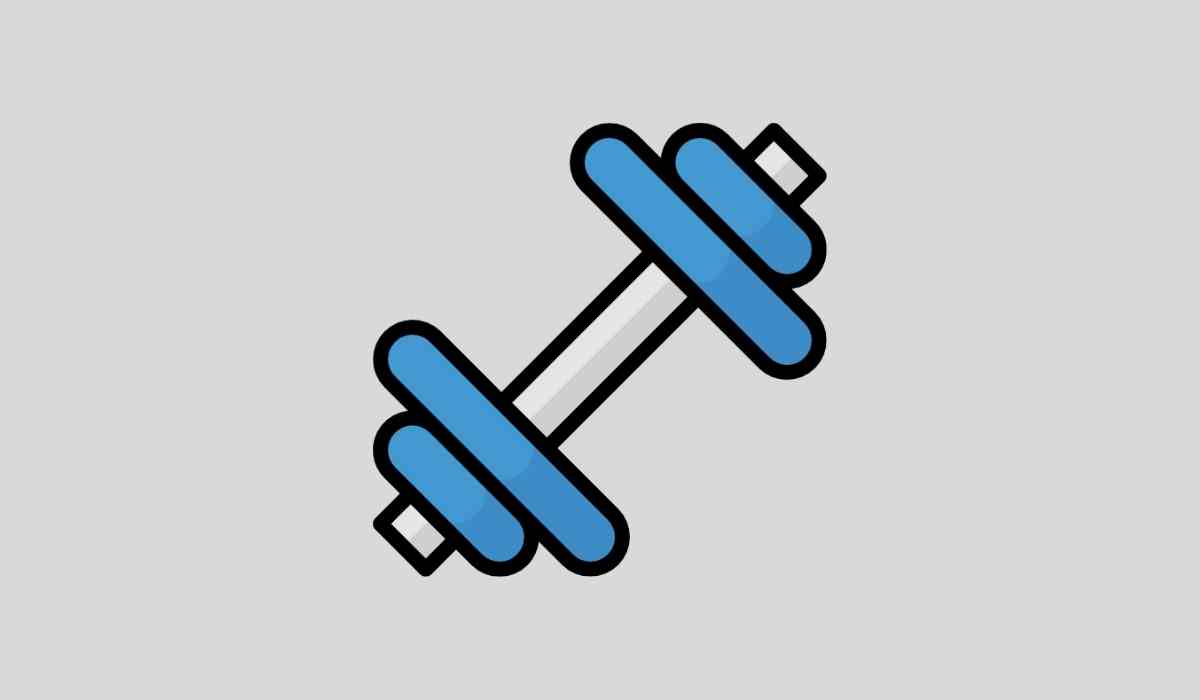 Training with free weights is a proven way to build muscle, lose weight, and develop functional strength.
And one of the best types of free weights are dumbbells!
They allow you to workout with a more comfortable grip, they take up minimal space, and you can do just about every exercise under the sun with them.
And when it comes to dumbbells, the best option for people short on space at home is a set adjustable dumbbells.
In this article we will look at the myriad of benefits to choosing this type of dumbbell for your home gym.
Let's jump right in.
1. Adjustable dumbbells save space
Building out a home gym is one of the most rewarding things you can do for your mental and physical health.
There are the obvious benefits, getting stronger, losing weight, and so on, but there are the other side-effects of putting together a dream workout space, including no commute, free reign on the music, and no line at your favorite squat rack or weight bench.
But, for a majority of us, there are space constraints. As awesome as it would be to have a commercial-grade gym in the garage, that's just not the case for most.
Stuck with Your Training in the Gym?
Join 12,000 lifters and athletes and sign up for FREE access to my 5-day email course on how to conquer the most common gym mistakes.
From goal setting to lifting technique, you will learn how to overcome the mistakes in the gym that are holding you back from getting bigger and stronger.
Unsubscribe anytime. No spam.
Adjustable dumbbells help you maximize the workout space you have, taking up a ridiculously tiny footprint.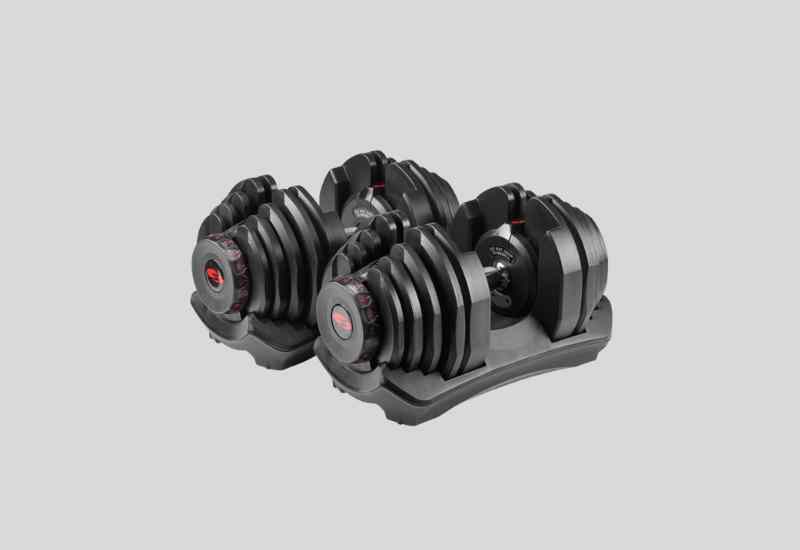 Most of them are no bigger than a pair of shoe boxes, taking up a fraction of the space that a rack of dumbbells would occupy.
For lifters building out a home gym, adjustable dumbbells are killer for freeing up more space so that you can invest in other gear ?.
2. Great for circuit training.
For people who like circuit training, bouncing from one exercise to another, being able to change weight quickly is crucial.
Most adjustable dumbbells—the Powerblock Pro EXP DBs come to mind—can be adjusted for weight in seconds.
Drop the handle into the block, change the dial on the resistance level, and you are back in business.
Adjustable dumbbells—for the most part, there are some exceptions to this—are quick to change in resistance levels.
Whether you are doing circuit training and moving between different exercises, or doing a drop set, or working out with your spouse, being able to change weight quickly and efficiently is crucial, and adjustable DBs deliver this capability in spades.
3. Price-friendly.
Dumbbells are not a cheap piece of workout equipment.
The reality is that they are expensive both in terms of cost and shipping them, especially if you are getting multiple sets.
Whether you are looking at rubber hex dumbbells or gym-quality urethane dumbbells, they are pricey!
Adjustable dumbbells are more expensive upfront, sure, but when you compare the amount of weight options available in a set of adjustable dumbbells in contrast to how much it would cost to purchase each set of weighted dumbbells individually, well, the cost savings start to really pile up.
For example, a set of Rogue's hex dumbbells—the most affordable in Rogue's lineup of dumbbells—costs $1,020 for a 5lb to 50lb set.
The Powerblock Elite EXP Adjustable Dumbbell, in comparison, gives you the same range (5-50lbs) and costs just $360.
See also: How Much Do Dumbbells Cost? (Plus Examples and Why They Are so Expensive)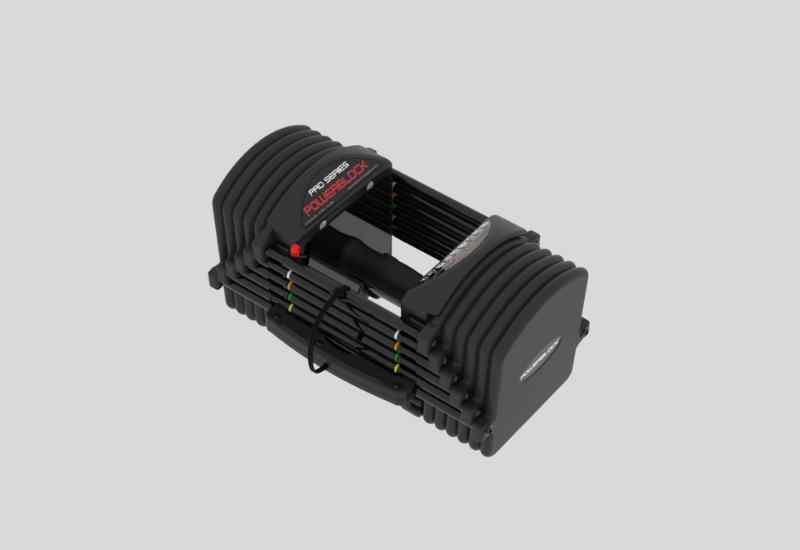 4. More weight options
Adjustable dumbbells also have another sneaky benefit—they allow for more custom weight options.
Because resistance typically increases in 2.5lb increments, you tend to get more choice when it comes to how much you want to lift.
Rubber and cast-iron dumbbells almost exclusively increase in 5lb jumps, so adjustable dumbbells are a better choice for beginners (you can start as low as 2.5lbs) and for people just getting back into the swing of working out and want to start conservatively.
Whatever you feel like lifting today, rotate the weight, pop the pin, or click on another plate, and off you go.
5. Even elite lifters can use them.
Think you can't get some seriously heavy-duty adjustable dumbbells for even the most experienced lifters in the gym?
Think again!
There are adjustable dumbbells on the market that are designed for the strongest among us.
PowerBlock adjustable dumbbells, for example, can be expanded up to 90lbs per dumbbell. IronMaster, the leader in iron adjustable dumbbells, takes things even further, making a loadable dumbbell that can pack on up to 165lbs per DB (!!!).
No matter what your strength or experience level, there are adjustable dumbbells that will match your current ability and future goals.
6. Adjustable dumbbells are portable
One of the best things about owning your own lifting equipment is that you aren't stuck working out in one place. Unlike your local gym, you can walk outside, go for a drive, or travel with your lifting equipment.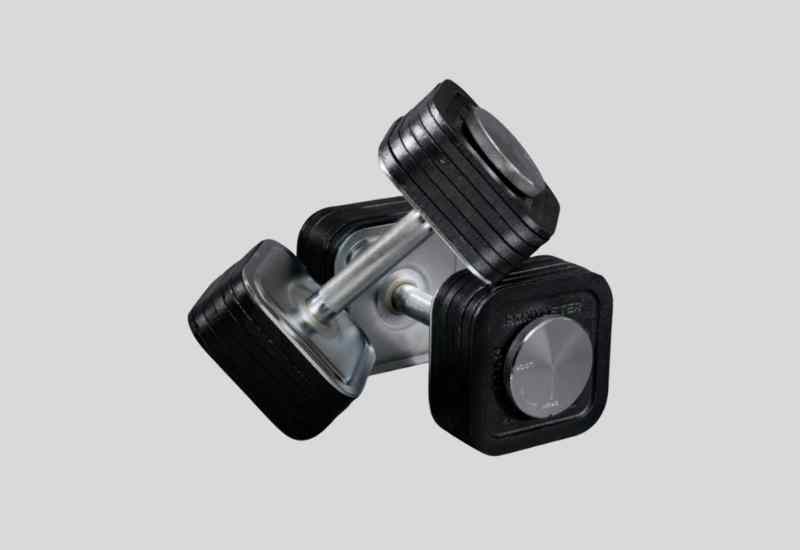 Adjustable dumbbells, because they are so compact, can be easily traveled with and moved.
Dumbbell sets, especially if you get a decent collection of them, are bulky, heavy, and require a rack to hold. Once set-up, you won't want to move them again until you are literally moving houses.
Whether that means going on a road trip for the weekend or simply driving down to a local park and getting a workout in under the sun and with some fresh air, adjustable dumbbells have the advantage of being able to go mobile.
7. Easier on the joints.
Barbells will always have a special place in my heart when it comes to doing super heavy lifts. The reality that the barbell rules the roost when it comes to generating peak power.
But when it comes to a comfortable grip on the bar, dumbbells take an easy win.
Related: 9 Reasons the Dumbbell Bench Press Kicks Butt
Adjustable dumbbells allow you to use a neutral grip that is more comfortable and easier on the wrist and elbow joints.
For lifters who have a history of injury in the arm and shoulder, using a dumbbell and a neutral grip can be a way to train without pain.
Many adjustable dumbbells also feature contoured handles that allow for a more comfortable grip compared to the straight handles you see on some dumbbells and especially on barbells and other lifting bars.
Choosing the Right Adjustable Dumbbells for You
There has never been a better time to invest in strength training equipment for your home.
With the explosion in demand over the past few years for workout gear, there has been a huge surge in the number of manufacturers and a massive increase in the number of offerings.
Fortunately for us, that means there are tons of options when it comes to finding the perfect set of adjustable dumbbells for our workout goals.
If you are looking for a more detailed breakdown of the best adjustable dumbbells on the market right now, including everything you need to know about purchasing them, check out my comprehensive guide to the best adjustable dumbbells here.
Whether you are an experienced powerlifter, new to training with free weights, or you are ready to cut the cord with your pricey gym membership, there are some killer dumbbells out there with your name on it.
More Guides Like This
7 Best Dumbbells for Home Gyms. Looking for the best dumbbells for your home workouts? Get stronger and fitter with the best dumbbells for every budget and type of lifter.
6 Best Rubber Hex Dumbbells for Your Home Gym. Rubber hex dumbbells are the best DBs for your home or garage gym. Here is a full breakdown of the top DBs for working out at home.