Curious how much a pair of dumbbells cost? Here's a breakdown, with examples, of how much every type of dumbbell costs right now.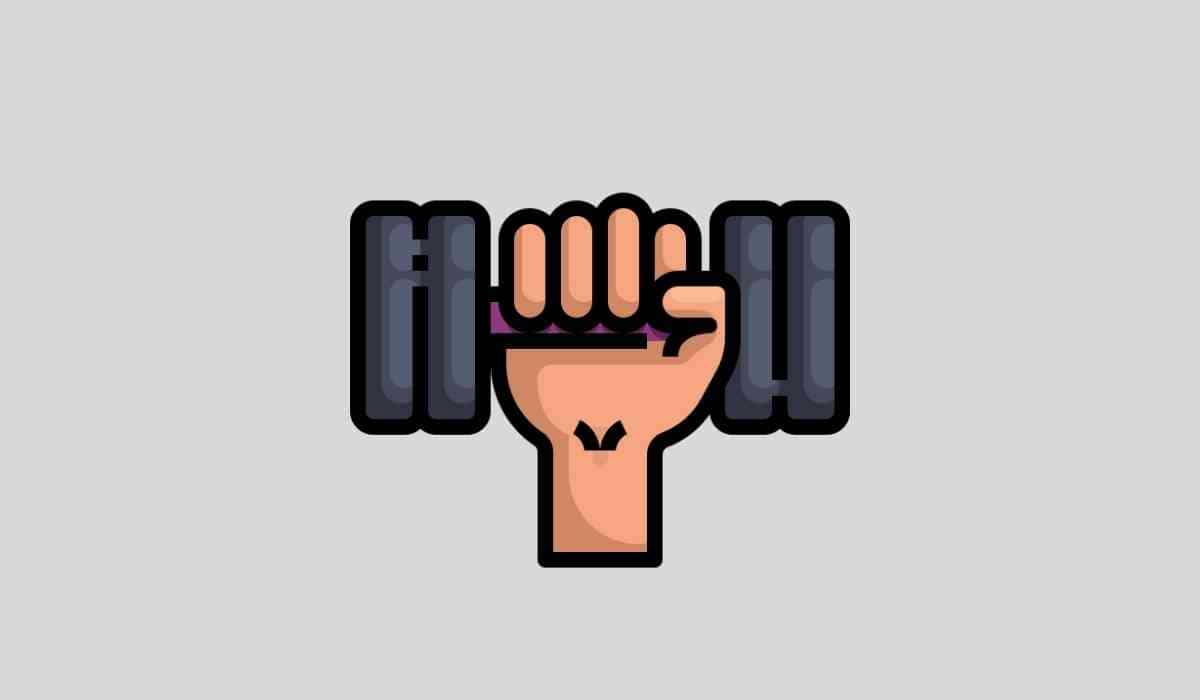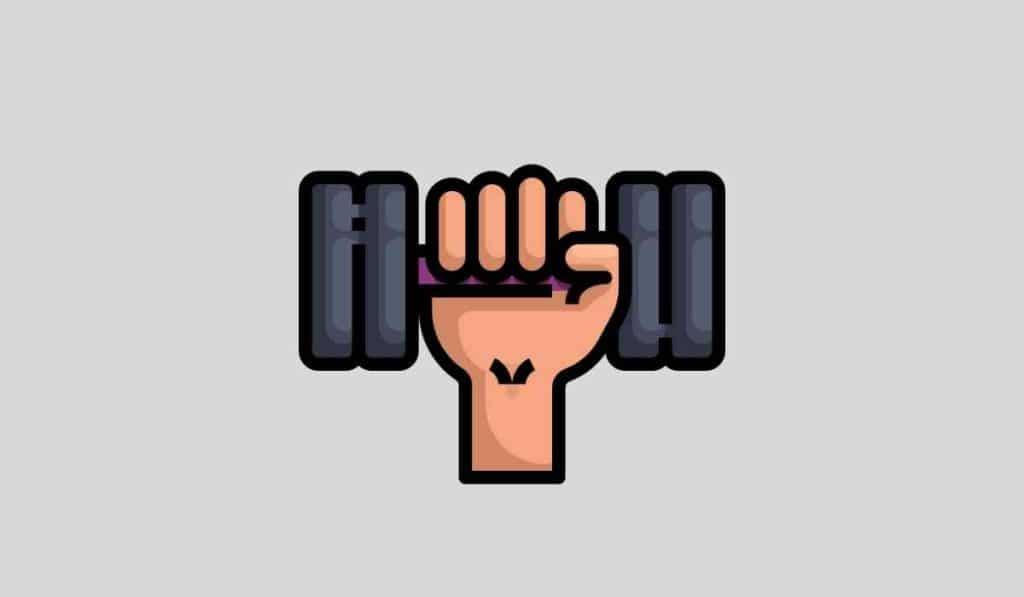 One of the essentials of building a gym in the comfort of your home or garage is a set of dumbbells.
But, like every other type of fitness equipment, there is the cost to consider.
And let's be honest…
Dumbbells, for how simple and singularly-functional they are, are not cheap.
In this guide we will look at the cost of different types of dumbbells.
We'll cover the different features of each so that you can make a better educated decision when it comes time to hitting add to cart.
Let's jump right in.
The Different Types of Dumbbells (and How Much They Cost)
The function of a dumbbell is hilariously simple.
Provide resistance so that when you pick weight up, and put weight down, you are inching towards your training goals, whether that's losing weight, building muscle, or becoming a faster athlete.
Stuck with Your Training in the Gym?
Join 12,000 lifters and athletes and sign up for FREE access to my 5-day email course on how to conquer the most common gym mistakes.
From goal setting to lifting technique, you will learn how to overcome the mistakes in the gym that are holding you back from getting bigger and stronger.
Unsubscribe anytime. No spam.
But the form of dumbbells are surprisingly varied.
Here are the main types of dumbbells on the market, and the pros and cons of each:
? Rubber hex dumbbells
Rubber hex dumbbells are my favorite type of DB and they are also among the least expensive.
They are durable, they won't roll away when you put them down, they (usually) have contoured handles for a more comfortable grip, and they won't nuke your bank account.
In other words, I love 'em for home gyms.
But how much can you expect to pay for a pair of rubber hex dumbbells?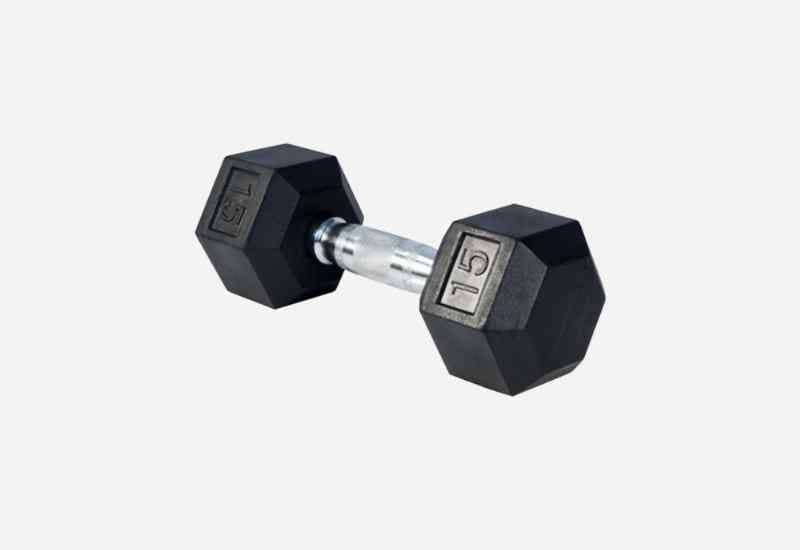 Here are some sample prices for these kinds of dumbbells:
Rubber hex dumbbells cost from $1.20 to $2.60 per pound.
The main drawback of rubber hex DBs is that the rubber is a bit stinky coming out of the box.
Hex dumbbells are often made with recycled rubber that smells like the tires from a 1984 Honda Civic. The smell can be overwhelming in enclosed workout spaces.
Additionally, the rubber coating isn't quite as thick as what you will see on urethane dumbbells.
? Cast Iron Dumbbells
Like your weight au naturel?
Cast iron dumbbells are your best bet. They are a no-frills dumbbell that gives you that satisfactory "clang and bang" when you rack them.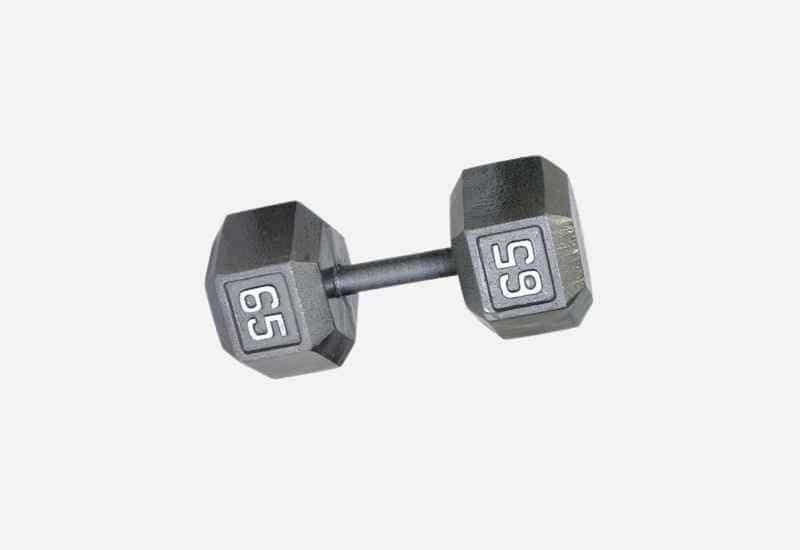 And because they are no-frills, no extra steps in the manufacturing process of rubber-coating them, they are among the cheapest dumbbells by-the-pound:
? Neoprene dumbbells
Neoprene dumbbells are the lightest of the DB family.
They are often found in cardio classes, dangling from under the backseat of a spin bike, or in the hands of people walking at a steady 9/10 pace on sidewalks.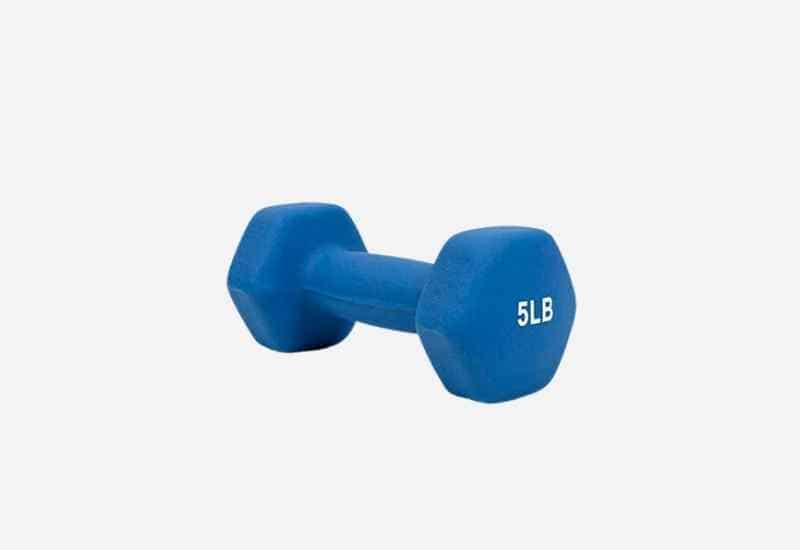 Neoprene dumbbells are brightly colored (perfect for not misplacing them), have slightly contoured handles for a solid grip, and neoprene is awesome for repelling water from the dumbbell.
? Urethane dumbbells
Urethane dumbbells are definitely for the more premium-minded lifter.
These types of dumbbells are manufactured to a higher degree of precision.
Made with solid steel heads, and plated with urethane, they are also the most accurate dumbbells on the market in terms of weight.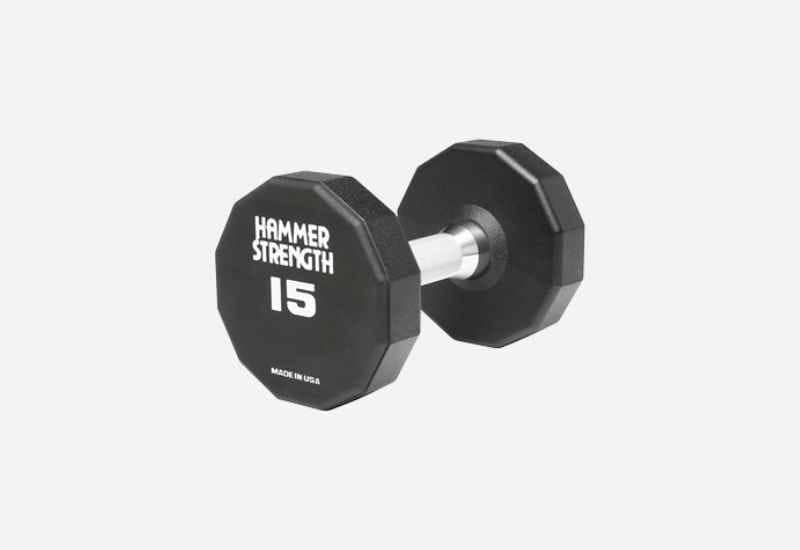 (Yes, there is some slight weight variance in dumbbell weight—usually 1-5%–that happens during the manufacturing process.)
When it comes to urethane vs rubber dumbbells, urethane has a couple of advantages in that it is totally odorless, has a nice, smooth surface, and has a thicker coat that makes it bounce less when it hits the ground.
Urethane dumbbells are almost definitely the DBs you see at your local gym thanks to their excellent durability.
They almost always have round heads, which means they may roll away from ya a little bit when you put them down on the ground between sets.
? Adjustable Dumbbells
Adjustable dumbbells are one of the best things to happen to the home gym enthusiast in recent years.
They can eliminate up to sixteen (!!!) pairs of dumbbells in one compact package and they come pretty close to having the same feel as regular dumbbells.
But most importantly for the cost-conscious gym nerd (which is most of us, I would assume), they can also render some massive cost savings.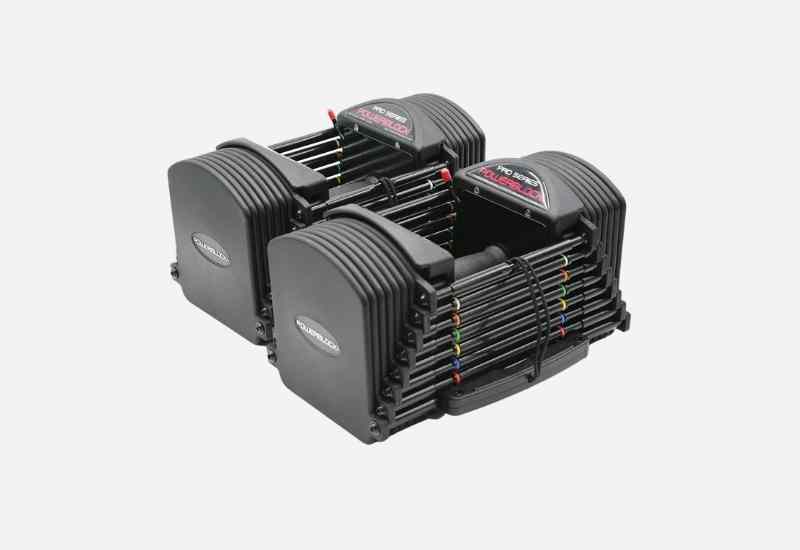 Although there is a bigger upfront investment with adjustable dumbbells, one pair will cost you significantly less than buying ten pairs of dumbbells.
See also: Powerblock Pro EXP Adjustable Dumbbells [Full Review]
The cost savings isn't even fair, to be honest.
While some adjustable dumbbells are a bit clunky, and yes, they do have a lot more moving parts and require changing weight, they possess a formidable one-two punch-kick when it comes to cutting down on space requirements and cost.
Here's a look at how expensive they are and averaged out per pound:
The whole "cost per pound" thing is only part of the real story with adjustable dumbbells, however.
What you are really paying for is the up to 20 different weights of dumbbells, which, averaged out over that many pairs would be significantly cheaper compared to buying each pair separately.
Why are dumbbells so expensive?
After reading the prices for the dumbbells above your head might be spinning.
And the worst part is that the prices listed above do not factor shipping.
If you've ever tried shipping something even moderately heavy across the country your eyes probably popped when you saw the cost.
Shipping heavy things is simply expensive.
(Which is why your best bet to purchase dumbbells is through a local fitness store or buying them used on Facebook Marketplace or Craigslist.)
That said, you are probably wondering why a little hunk of steel sugar-coated in rubber is so goshdarn pricey.
Well, there are a few reasons that dumbbells are so expensive:
Gym closures exploded market demand for gym equipment.
This is a simple supply-and-demand issue.
Demand for home gym equipment puttered along relatively consistently for years. Gym closures during the spring of 2020—many of them closing forever—changed that literally overnight.
Interest and demand went through the roof as every lifter with fast internet scrambled to buy strength training equipment.
Whether it was squat racks, flat weight benches, or in this case, dumbbells, demand far exceeded supply.
This also created a massive reseller market, where people were selling used gym equipment at prices that far exceeded their original purchase price, further driving up the price of new equipment. (Another story, for another time.)
Supply chain issues.
Speaking of supply, there were (and continue to be, in some areas) broken chains of supply once demand picked up and continues to this day.
Most cast-iron dumbbells are produced overseas (bet you can guess where…), and with rolling lockdowns and supply chain disruptions, dumbbell inventory has been inconsistent, driving up the price when it's in stock.
The Bottom Line
So yes, dumbbells are quite expensive.
But really, when you consider the upside–it's a one-time purchase, they will last forever, you can workout at home anytime you want–they should pay for themselves relatively quickly.
Now you know what to expect when you start browsing the interwebs looking for the right set of dumbbells for you.