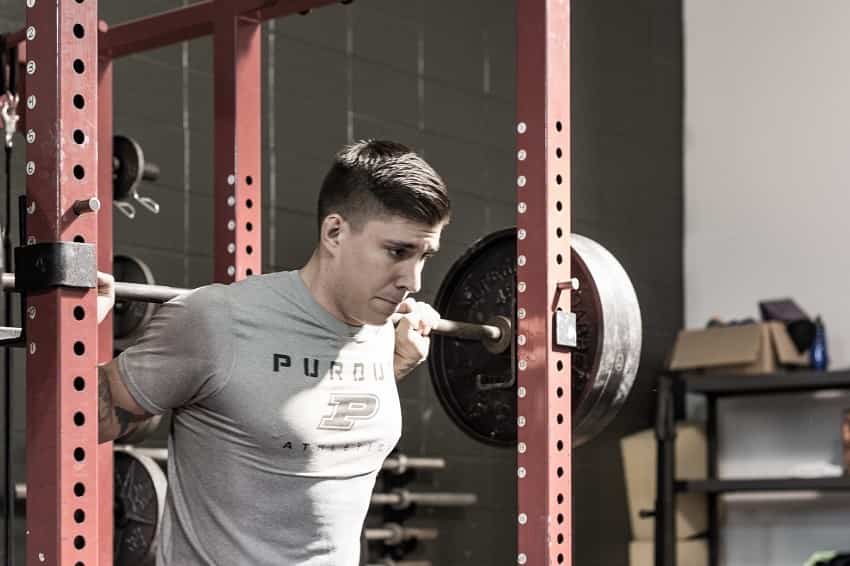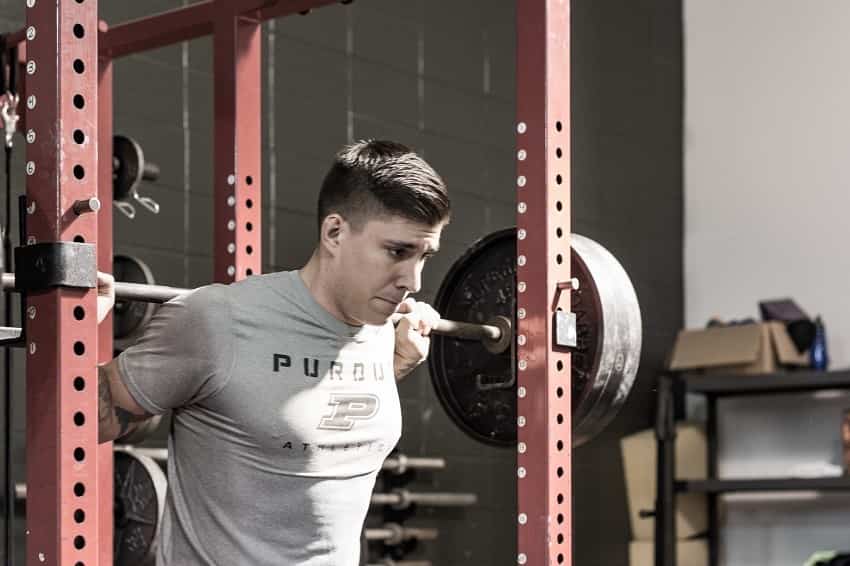 The squat will always be king. But the devil, as they say, is in the details. Here's what you need to know about your squat stance width.
Although the squat is universally loved for its punishing ability to develop strength, muscle and speed in the lower body (except for you cotton headed ninny muggings who think that squats are still bad for your knees), there is a never-ending fart cloud of discussion over what kind of squats are best for you.
There is a never-ending debate about the proper form and range of motion lifters should use each time they step up to the squat rack.
Should you squat to parallel or go butt-to-mud? (Actually, if you want to sprint faster and jump higher, quarter squats are the way to go.)
Should you do front squats or back squats for maximum hypertrophy and function? (This debate will never end, and both are useful for athletes, especially you who do Olympic lifts.)
To add to this maelstrom of confusion and discussion is another factor: stance width!
FML, right?
Here is how to find your ideal squat stance.
Test out what is comfortable.
Duh, right?
Put a little bit of weight on the bar (not 1RM weight, mmkay?) and start out at shoulder width stance. Move your feet out a couple inches. Move them in a couple inches. Line up your favorite pair of squat shoes a little more straight. A little less straight. Play around and find what's what in terms of comfort.
The good news is that there is no one "perfect" squat stance that is applicable to everyone. There's just the perfect squat for you, whether you are lining up under your favorite powerlifting barbell or the best safety squat bar you could get your hands on.
What is most comfortable will vary from lifter to lifter, with things like leg length, torso length, and mobility all playing a role.
What are you training for?
What are your goals with your squatting efforts? Getting jacked up? Or do you have specific performance goals in the field that you want to accomplish?
For the latter, your stance width should reflect what you are trying to improve in competition and during your workout routine.
If you are squatting for reasons other than simply squatting consider how closely your squat width matches to what you are training for.
As an example, if you are training to develop more explosive power out of the starting blocks a narrower stance would make sense as it would closely mirror what you want to improve.
Wide stance squats target your glutes.
Want to give your butt some extra TLC? Research has shown that going wide will do the trick.
A 2009 study took a group of six conditioned lifters and had them perform 3×10 back squats, each with a different stance, and at 3 different bar loads (0, 30 and 70% of 1RM).
They were hooked up to an EMG machine to measure muscle activation, with electrodes plastered everywhere from their butt to their quads.
The only difference found between the three different stances was that spreading out the stance recruited more activity in the butt-butt. In other words, if you want to predominantly target your glutes, widen the stance.
Wide stance is also easier on your back.
I see this a lot of with beginner athletes and lifters—because their back isn't that strong they lean on a wider stance.
This is awesome as a wider stance is free-range, and in my opinion, the best way to back squat. One of the reasons is that it's a little easier on your back.
This happens for a couple reasons, the first of which is that simply you are stronger with a wide stance because your butt is fully engaged in the lift.
Additionally, I find that a wider stance helps you keep your back straighter as you don't end up inclining your torso at the bottom of the lift, putting less pressure on your spine.
Lifters who have issues with back and hip mobility should also consider using a squat wedge. While you should always strive to work on and improve your range of motion, squat wedges put you in a biomechanically superior position to squat properly.
Where should our feet point in the squat stance?
This is simple, and easy to follow, so I won't complicate it: Your feet should match the direction of your thighs when squatting.
Wide stance? Then your feet will be pointing outwards. Narrow stance? Then your feet will be pointing almost straight.
The reason for this is a serious one: when squatting you want the knee to bend and hinge, and not twist. When the thighs and feet are not aligned in the squatting movement you are twisting your knee. Think about that for a second. Wincing? You should be.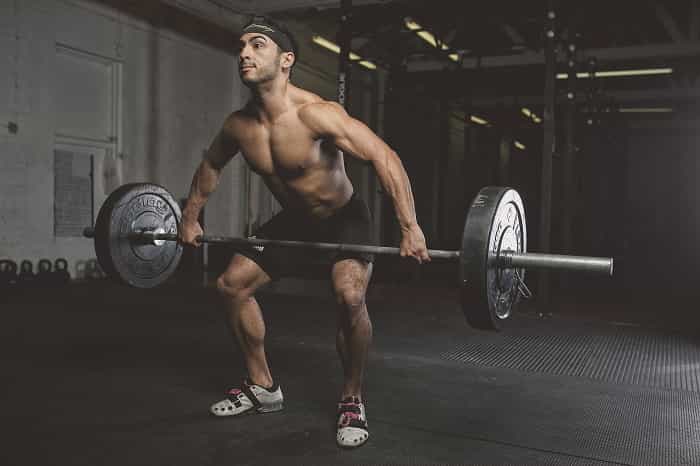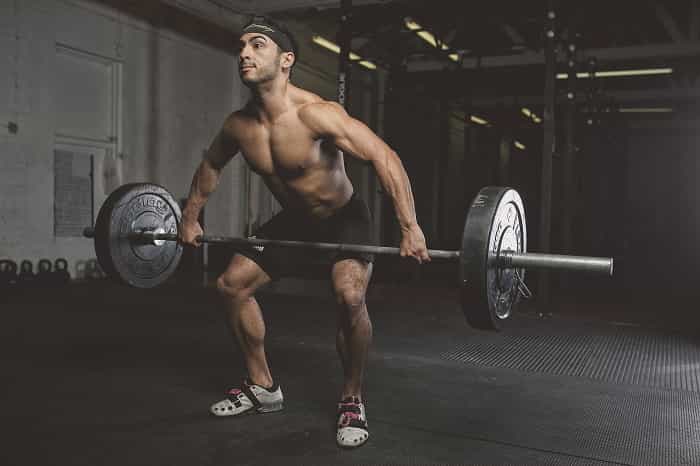 When squatting with your toes aligned with your thighs you are also promoting good motor patterns, as this is also the stance you use when running, jumping, landing, karate kicking bad guys in the balls, etc.
Like squats? Want a bigger squat?
I've put together a metric butt-ton of resources on this lift over the past couple years. Here are some of the greatest hits:
Go Ballistic: Why You Should Add Jump Squats to Your Training. Want to improve your squat? Increase the speed and power in your legs? Become a better athlete? Then you my friend should cozy up to your new best-buddy-old-pal, the jump squat. Here is why and how to add it to your program.
Sprint Athletes: Do Quarter Squats for Speed and Power. Want to improve your vertical jump and 40-yard dash? New research shows that when it comes to developing speed and power the quarter squat is the way to go.
3 Tips for Troubleshooting the Squat. Guest contributor David Larson, CSCS, stops by to share his three best tips for cleaning up and improving your squatting technique and form.
Squat Pyramid: How to Crank Up Your Squat. Not for beginners, this squat pyramid from powerlifter and strength coach Will Ruth will leave your legs quivering. Best of luck!
5 Best Squat Shoes for Women (and Why You Should Be Wearing Them). The right squat shoes protect your ankles, help you squat with better form, and help you lift more weight. Here's a breakdown of the best squat shoes for women.