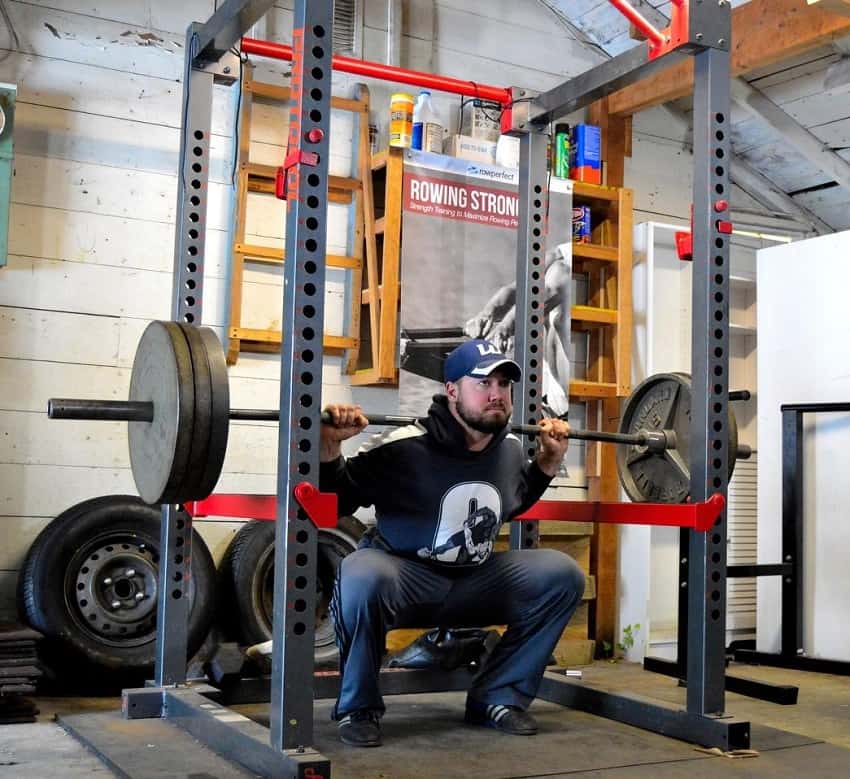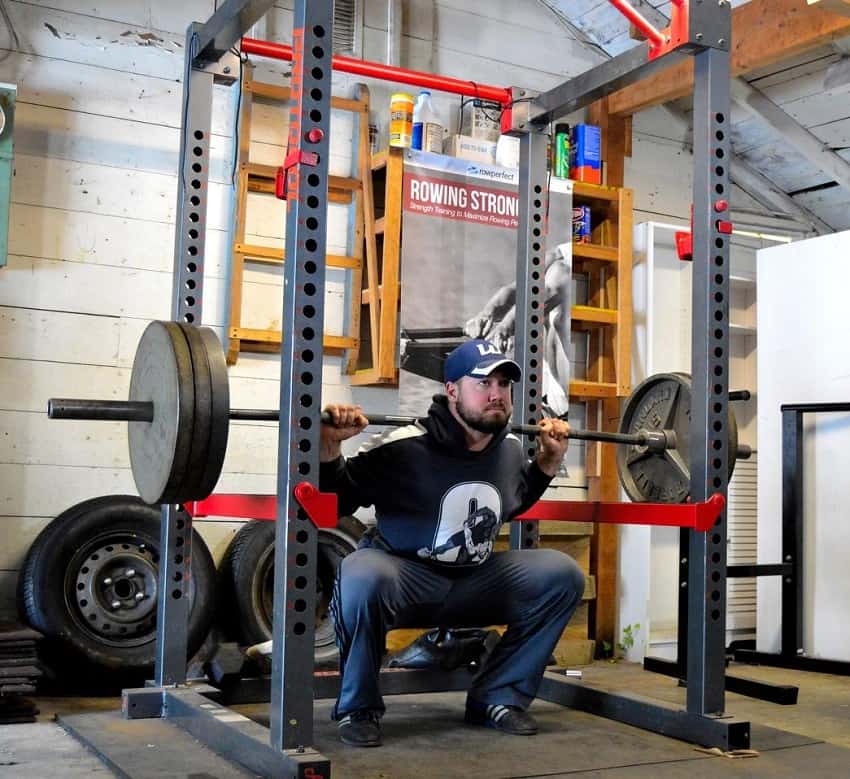 Want to mix up your squat training? Try this squat pyramid which will blast your legs and push you mentally.
For those who squat regularly it's always a good thing to occasionally add some spice to your workouts to insure that you are challenging yourself.
Pyramid training is one super effective way that you can do just that.
While there are different kinds of pyramid training, today's squat pyramid submitted by rowing strength coach Will Ruth, will leave your legs quivering. (Will also contributed to our guide on how to get and stay mega motivated to workout.)
Here is Will to explain how to perform one of his favorite workout routines.
The Squat Pyramid: Blast Your Legs and Challenge Yourself Mentally
This workout is a gut-check that I got from an old powerlifting blog, as much a mental test as a physical one.
It's not a workout I use with my athletes, I save this for myself and any training partners I can trick into joining me.
See also: Want the benefits of a commercial-grade squat rack at home? Check out the best squat racks and power racks for home gyms here.
You do a squat pyramid of: 10-8-6-4-2-2-4-6-8-10.
Sounds simple, but there's a catch. Your sets on the back half of the pyramid all have to be heavier than your sets on the way up the pyramid.
Here's how it went down the last time I did it:
10 @ 135lbs
8 @ 185
6 @ 225
4 @ 275
2 @ 305
2 @ 315
6 @ 285
8 @ 255
10 @ 225
I took big jumps on the way up the pyramid and then smaller jumps on the way down.
As good as it feels to take some weight off of each set, you have in the back of your mind that you just have to do an extra two reps each set.
A big thank you to Coach Will for taking the time to stop by and kick this workout routine. You can stay up-to-date with him at his blog, Strength Coach Will, as well as by throwing him a follow on Twitter.