Tackle heavy squats with confidence with the best knee wraps for squatting.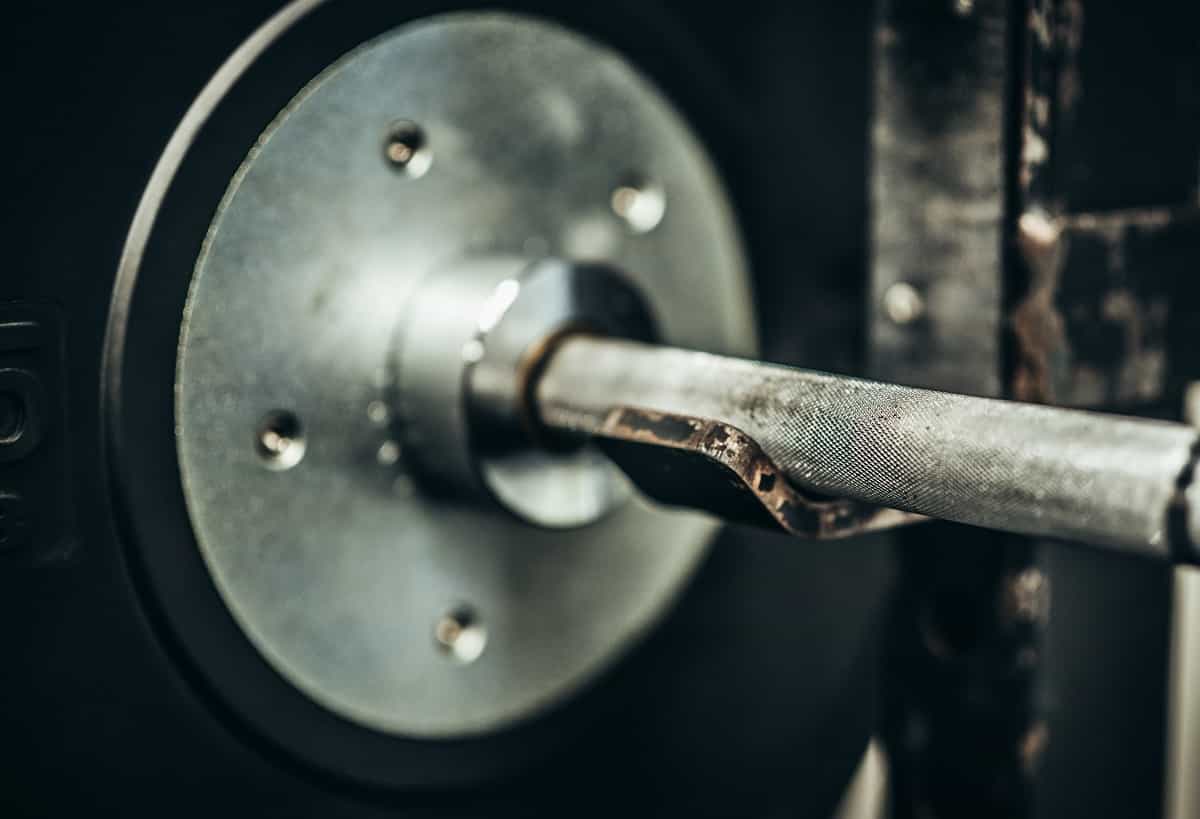 Squats are one of the best—and I would argue one of the most satisfying—exercises out there.
It's difficult to match the primal satisfaction of loading a bunch of weight onto your back and battling with gravity to lower and raise it.
One of the key weapons every serious squatter should have in their training arsenal and gym duffel bag is a pair of knee wraps.
Designed to give you added stability, reduce pressure on the quadriceps tendon, and help you get out of the hole with more speed, they are a simple and proven way to get more weight on the bar.
Unlike knee sleeves, which can provide a decent amount of stability and support, knee wraps are for lifters who want heavy-duty support for heavy-duty lifts.
But even though the function of knee wraps is simple enough, there are a few different options when it comes to choosing the right set for you and your goals in the gym.
Knee wraps are available with different fasteners, have varying levels of stiffness, and there is even one pair of knee wraps that can double as knee sleeves.
Below is a breakdown of my favorite knee wraps for squatting, including key features, price points and more.
Read on and let's get to squattin'.
Iron Bull Strength Knee Wraps
⭐ ⭐ ⭐ Best overall pick for top knee wraps
One of the most reputable brands for lifting gear for bodybuilders and powerlifters, Iron Bull Strength makes excellent equipment. I'm a huge fan of their hip thrust barbell pad, elbow compression sleeves, and love slamming their battle ropes like a rag doll in my garage.
Their knee wraps are right up there, too.
Available in seven different color combos, from black to a camo tan, Iron Bull's Knee Wraps are USPA and IPL approved. With a full length of 80" and a hook and Velcro closing mechanism, the wraps can be easily adjusted and tightened to your needs.
Made of nylon, and priced around $29 (check here to see current availability and pricing on Amazon), Iron Bull Strength nails it with this awesome wrap.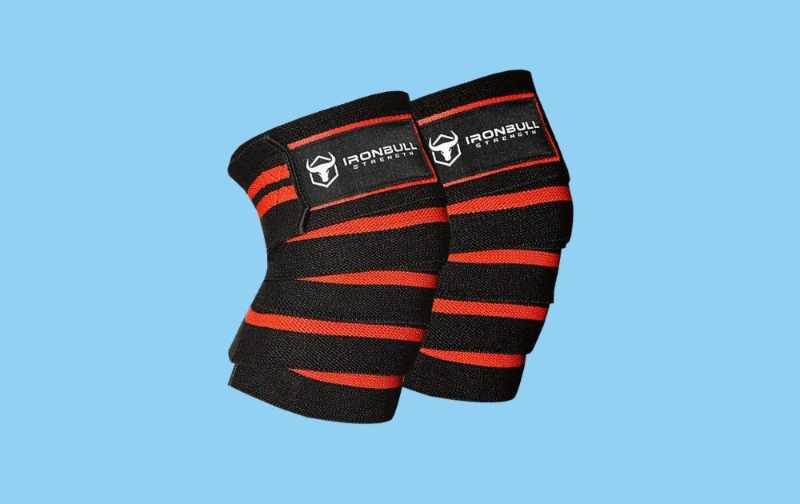 Inzer Gripper Knee Wraps
While not as versatile as the Inzer XT's (more on that model later), the Inzer Grippers are a longtime favorite among friends in the powerlifting community.
Suitable for both extra tight, cast-like wraps and a looser wrap, the Grippers won't slip, slide or unravel after application, as the Gripper lives up to its name by sticking all over itself.
The stickiness is the major selling point to these wraps, as it makes wrapping easier and less daunting for newbies to stabilizing their knees. If you are looking for a stiffer knee wrap that is easy to put on, the Gripper's are a killer choice.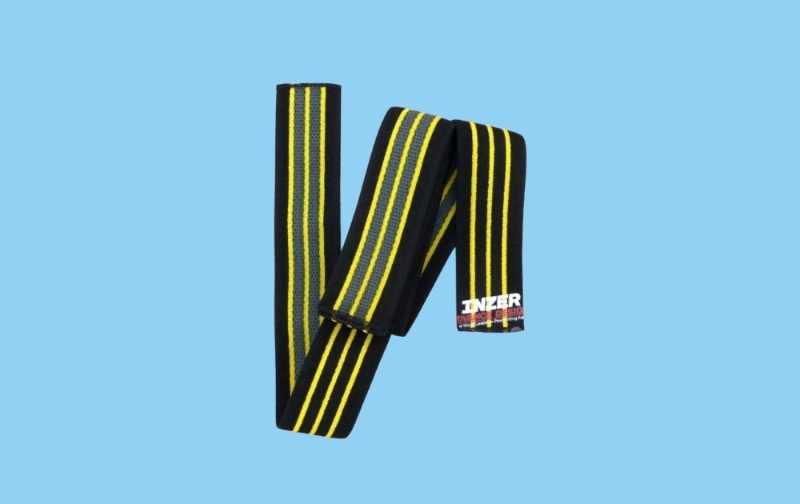 DMoose Fitness Knee Wraps
⭐Best heavy-duty knee wrap
DMoose Fitness' 78" knee wraps are heavy-duty, fully adjustable, ready for battle, and reasonably priced.
The wraps are locked with a reinforced Velcro fastener, reinforced stitching, and a thick and stable polyester construction that is one of the stiffest knee wraps I've ever tried.
The polyester and cotton blend is breathable while also still providing a cast-like feel that will have your knees feeling locked in and secured.
Available in a wide variety of colors, and with a moisture wicking interior shell, DMoose stands behind these wraps with a lifetime warranty.
DMoose sells these at a bargain price, with the wraps costing about $20 (check here to see Amazon's current pricing and color availability).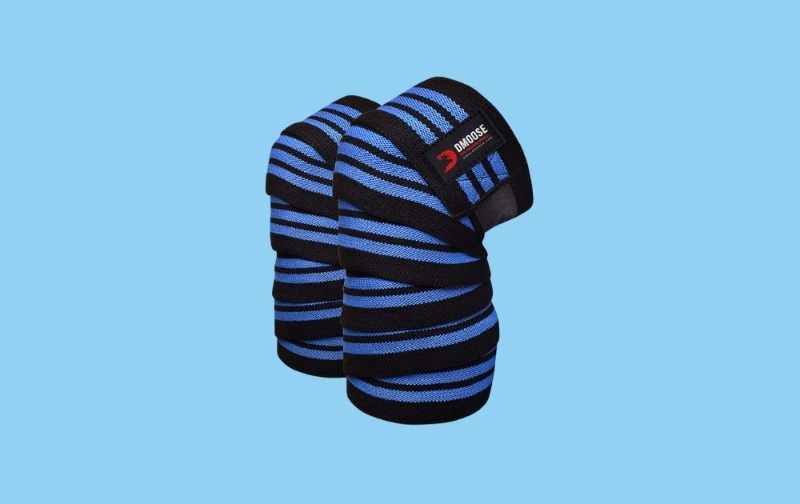 Slingshot Knee Wraps
Mark Bell's Slingshot has become super popular in the powerlifting and heavy lifting community in recent years. While the first big hit for this product line was the Original Slingshot, they've since expanded into other support gear, including—you guessed it—knee wraps.
IPF approved for competition, the 2-meter long sleeves (there is also a 2.5-meter sleeve), consistently get rave reviews, with lots of lifters crediting the wraps for loading up an additional 25-30-pounds on the barbell.
Stiffer than most knee wraps, the Slingshots are also priced on the higher end of the spectrum, are available in blue and pink, and unfortunately, like most pieces of fitness equipment these days, are frequently sold out (check Amazon for availability and pricing).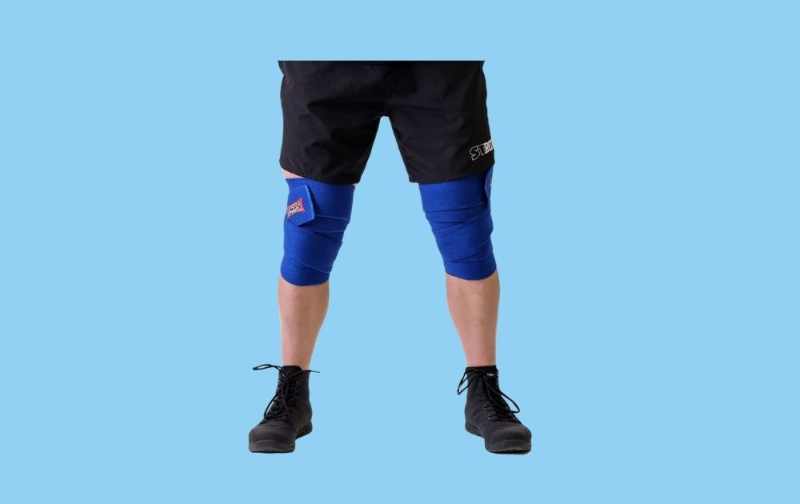 Inzer XT Knee Sleeves/Wraps
⭐Best hybrid knee wrap/sleeve
The Inzer XT Knee Sleeves are a clever mix of sleeve and wrap. Using a unique tri-buckle system you get the benefits of both types of knee coverings.
Unlike the other wraps on this list, which are meant specifically for those moments when you need extra stability popping out of the hole, you can wear these between sets and while doing accessory work.
Big lift coming up? Tighten the sleeve, essentially turning it into a wrap with just a few clicks. Want some compression for less-heavy lifts? Dial down the tightness to allow for compression and blood flow.
Made in a variety of sizes, you will have to measure out your lower thighs to get a proper fit on the wraps/sleeves. The functionality of the Inzer XT's doesn't come cheap—I picked up my pair for just under $70 (check Amazon for current pricing).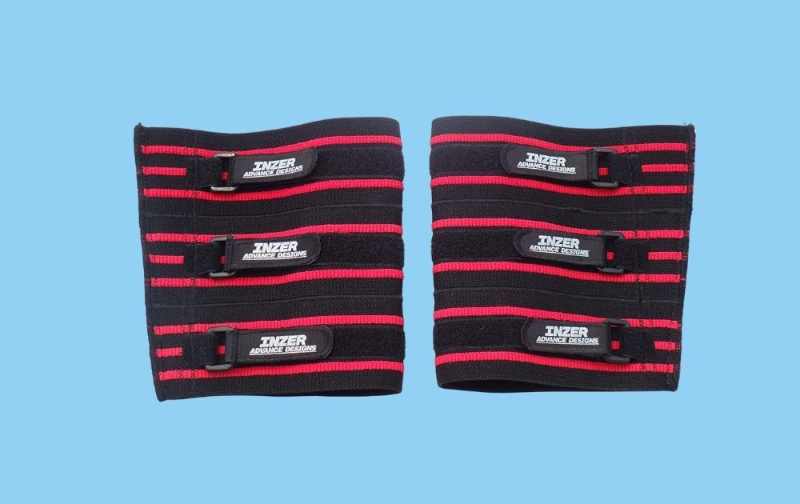 RIM Sports Knee Wraps
The RIM Sports Knee Wraps are a budget-friendly option for a pair of durable and supportive wraps. Available in five different color combinations, RIM Sports sells these in a variety of lengths, from 72 to 80 inches.
Simply extend your leg, start wrapping from your knee cap, going under and over until your knee is fully wrapped and ready for battle.
RIM Sports backs their wraps with a lifetime guarantee, they are machine washable, and their customer service team has always been quick to answer my (sometimes silly) questions.
Highly recommended product for lifters looking added stability in the knee joint during heavy lifts.