Squat heavier, squat better, and squat sexier*. Here is a breakdown of the best squat shoes for every kind of lifter.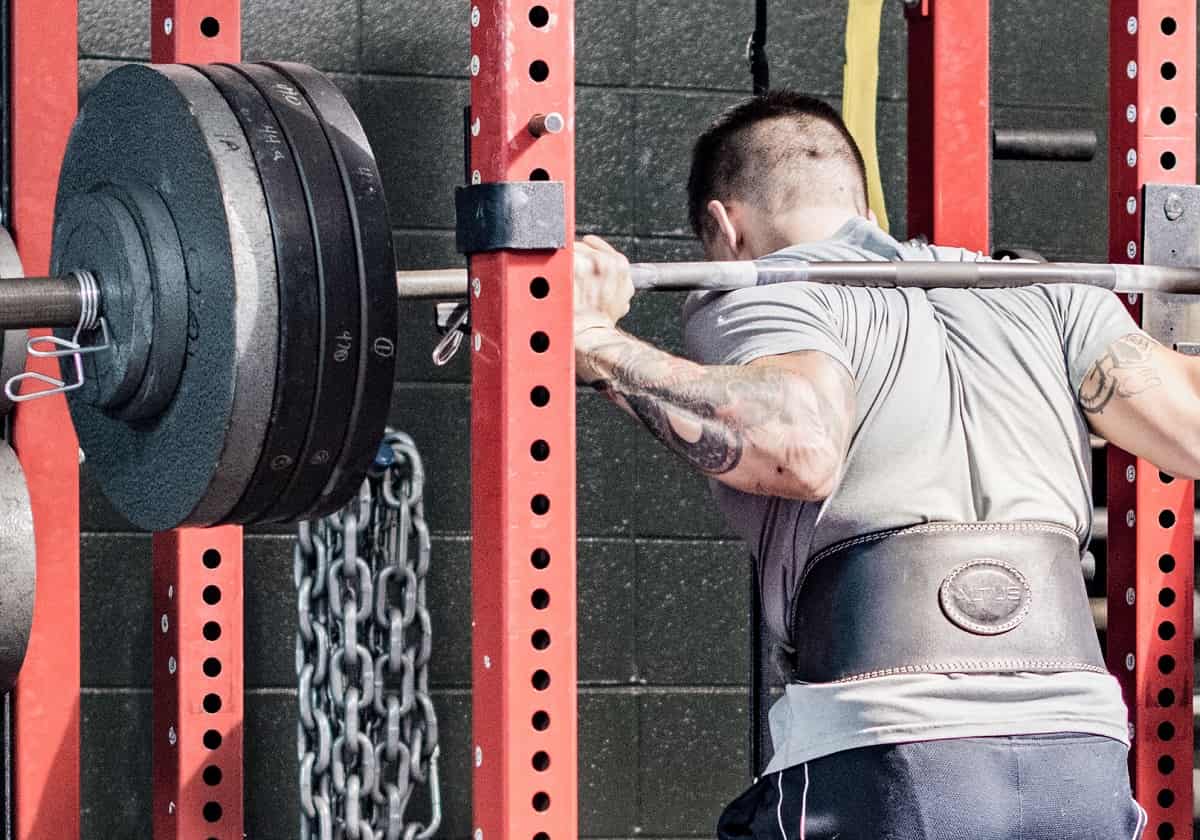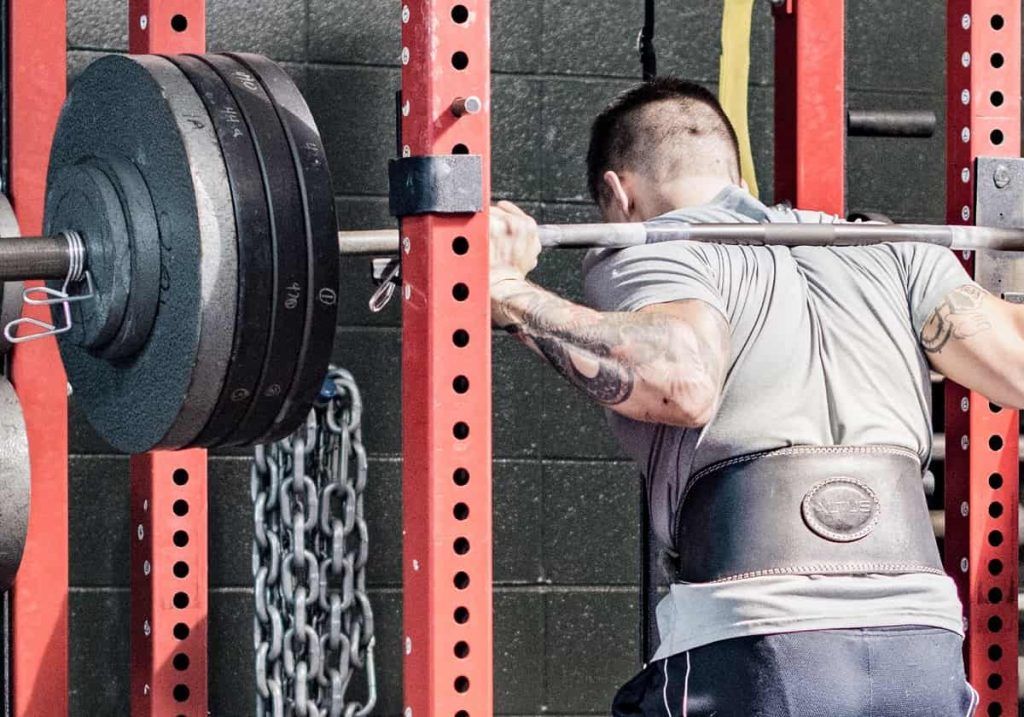 Squat shoes can feel like a big expense.
With the price tag that many carry (some well over $200), I can understand the hesitation.
A shoe is a shoe, right?
Wrong.
Squatting shoes aren't just a quick way to spend a bunch of money.
The right squat shoes fundamentally alter the way you lift.
Want to jump straight to the chase? The Adidas Powerlift 4 are my favorite shoes for next-level squats. Check here for pricing and availability at Amazon.
Especially if you are a taller lifter, have less-than-awesome ankle mobility (like most!), or set up the barbell in a low position when squatting.
But everyone else can benefit from the right squat shoes, too.
Everything from the amount of power you generate to the technique and form you use under the bar changes with the right pair of squatting footwear.
They also make your lifts safer and more natural.
But which squat shoes are the best ones for you and your uniquely shaped feet?
Read on and let's get to squatting.
*Results may vary.
Adidas Powerlift 4
⭐ Best overall shoes for squatting
Available in about a dozen colors, the Adidas Powerlift 4 is the latest iteration in this classic shoe that is gangbusters at squatting and powerlifting.
With a canvas exterior, which is one of the most durable shoe fabrics on the planet, the Powerlift 4 is light, has a heel-strap for easy wear, and a thick sole that reduces bounce when doing heavy lifts.
A rubber sole keeps your feet planted firmly on the floor, free from slipping and sliding. The thick Velcro strap that goes over the upper locks your foot into the shoe so that you can focus on dominating PRs instead of sliding around inside your shoe.
Powerlifts are extremely durable. I've had a pair for a year and besides a few scuffs from dropping crap on them, they have held up perfectly.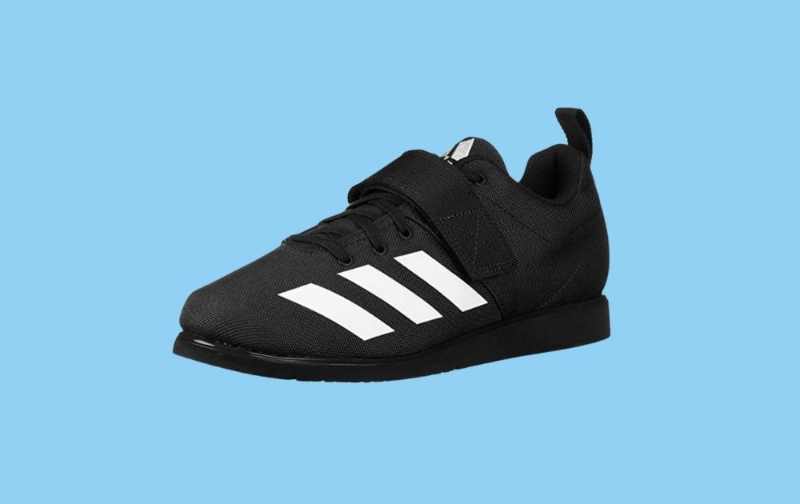 Nike Romaleos 3
⭐ Best squat shoes for flat feet
Lifters with flat feet need a little more arch support when squatting.
Why?
Because flat feet squatting often leads to the foot becoming overpronated. In other words, your knees quickly start pointing inwards. No bueno.
Fortunately, for the lifter with flatter feet, there is a solution: look for squat shoes with greater arch support.
The Nike Romaleos 3 provide different options for insole support, with soft or firm support, giving you a little padding in the midsole, ideal for squatters with flatter feet.
Besides that, the Romaleos 3 delivers all the essentials for a superior squat shoe. A thick Velcro strap over the top keeps your foot locked into the arch support. A synthetic leather mesh keeps your feet from choking in heat. And with a 20mm outset, you will be able to squat more naturally (and generally with more weight 😊).
Nike has come out with a Romaleos 4, but you don't need to go for the newer model to get the arch support features and a killer squatting experience that the 3's provides.
In terms of style options, there are is a lot to choose from, but I have always gone for the all-back Roms. To paraphrase Johnny Cash, "I wear all-black because I'm going to a funeral (of my PRs)."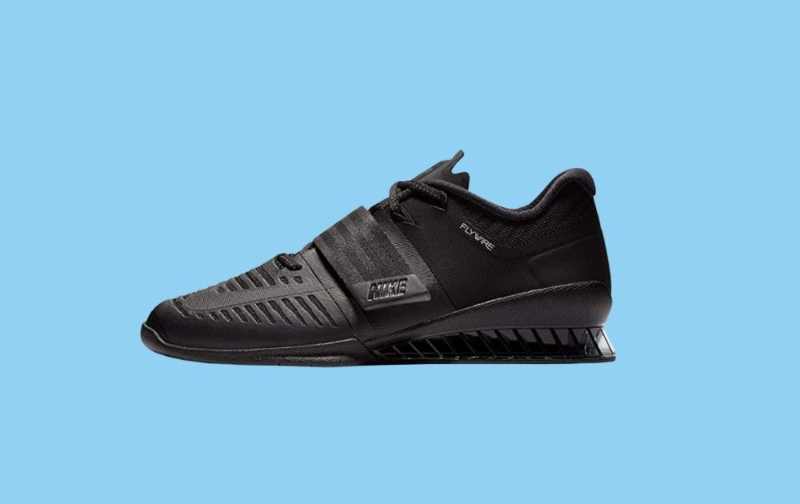 Reebok Crossfit Lifter Plus 2.0
⭐ Best squat shoes for a custom fit
Don't let the "CrossFit" label mislead or dissuade you—these Reebok don't require a CrossFit box or competition to benefit you or your lifting.
The coolest feature of this shoe, and the reason why it's my favorite squat shoe for lifters looking for a custom fit, is the heat-activating U-form heel. The heat of your feet quite literally help the shoe conform to the unique shape of your foot.
While designed primarily for CrossFit athletes, these are excellent squat shoes for athletes and gymgoers who cross-train quite a bit in the gym.
Two straps on the upper stabilize your foot, a rubber sole helps you maintain grip on the planet, and a thick and dense sole helps you maximize power transfer during heavy lifts.
Reebok sells these in a variety of colors and the shoes are true-to-fit.
In sum, if you want a squat shoe that will melt to your uniquely shaped foot, the Crossfit Lifter Plus is my recommended pick.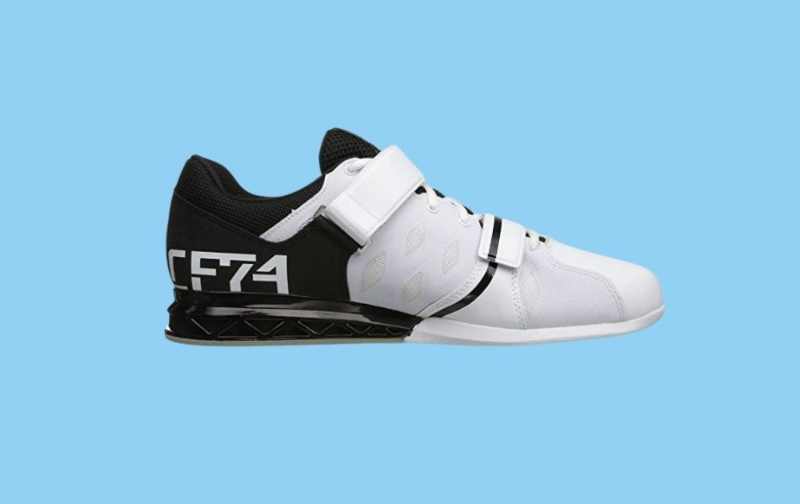 Sabo Powerlifting Shoes
⭐ Best Squat Shoes for Narrow Feet
More experienced lifters will recognize the name—Sabo makes easily the best deadlifting shoes on the planet.
But they make an excellent and budget-friendly shoe designed specifically for squats and powerlifting. The Sabo squat shoes have a heel height of 0.77 inches, two straps for total foot support, and an upper that is combination of durable synthetic leather and breathable mesh lining.
The heel is made of plastic, which gives you that no-bounce, no-sink feeling you want when loading up the bar to do some squats in the gym.
While Sabo sells these in a lot of different sizes, getting your hands on a pair is tricky, with limited availability (check Amazon to see sizes and stock).

Reebok Legacy Lifter
As one lifter told me, "These shoes suck for walking, are hot, and are heavy. But if you want to squat like a champion, they are epic!"
The Reebok Legacy Lifters are built to dominate the squat rack with a 3'4 inch heel raise, sturdy textile heel shaft, and two straps along the upper that buckle in your feet for blasting away at PRs.
The box of the toe is a little wider, which is helpful as lifters tend to scrunch their toes when lifting because of the footwear they are wearing and the natural urge to tense up. A natural and powerful squat uses everything in your lower body, and that includes proper toe placement.
Sure, the heavy leather shell will make your feet sweat a little, and you may feel like you are walking around with cinder blocks on your feet, but at the end of the day, if your squat benefits, what's a little foot sweat?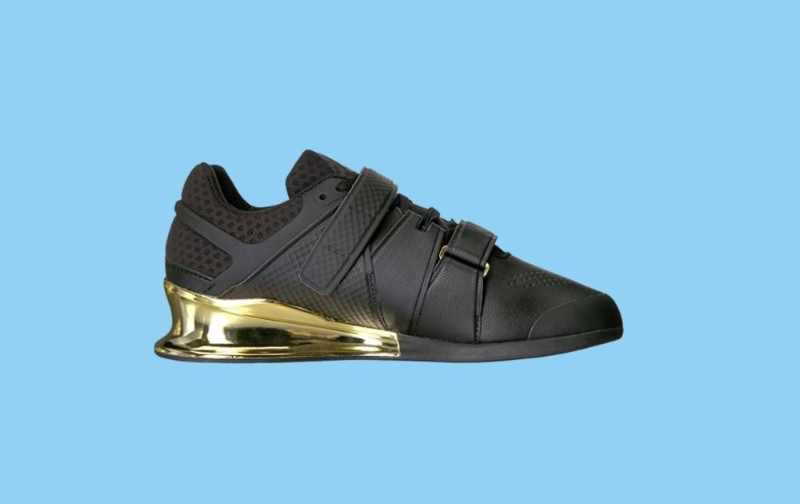 Converse Chuck Taylors
⭐ Best Shoes for Squats and Deadlifts
While I do not recommend squat shoes for deadlifting (and vice versa with deadlift shoes for squats—more on that later), there is a pair of shoes that is accidentally perfect for both lifts—the old school Converse Chuck Taylors.
Although Chucks were never meant for weightlifting, over the years they have grown into a favorite of the weightlifting and powerlifting community for their no-frills, flat, dense rubber soles, and canvas uppers.
The exterior of the shoe is made of a durable and almost bombproof canvas. Many of the lifters at my gym have been rocking the same pair for years (fortunately for the rest of us, they wash them periodically). Durable, and also breathable, the shoe is ideal for sweating like a maniac.
A rubber cap on the toe box prevents excess wear, and the big reason that lifters love these shoes, the midsole and outsole are made of dense rubber that eliminates bounce, and boosts stability for a superior squat.
Chuck Taylors are lighter (aka easier to toss into your gym bag at the end of the day) and are significantly cheaper than the other shoes on this list.
The only downside is a lack of ankle support. The hi-top versions give a tiny bit of it, but ultimately, for a shoe that isn't designed for lifting weights, that's a small downside.
Even though Chucks never set out to become a fan favorite, there is plenty to love about bringing this shoe to the gym for squat (or deadlift) day.