Get started with the keto diet the right way with these nine proven tips and tricks for beginners.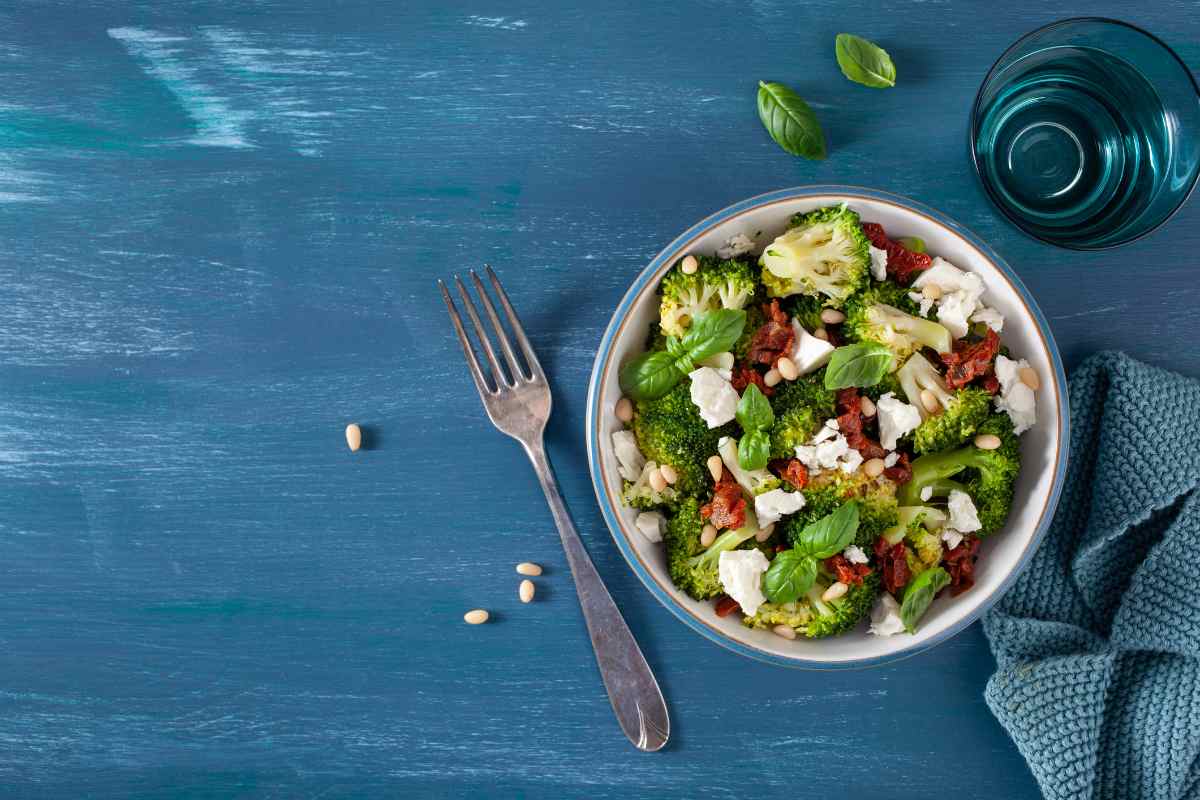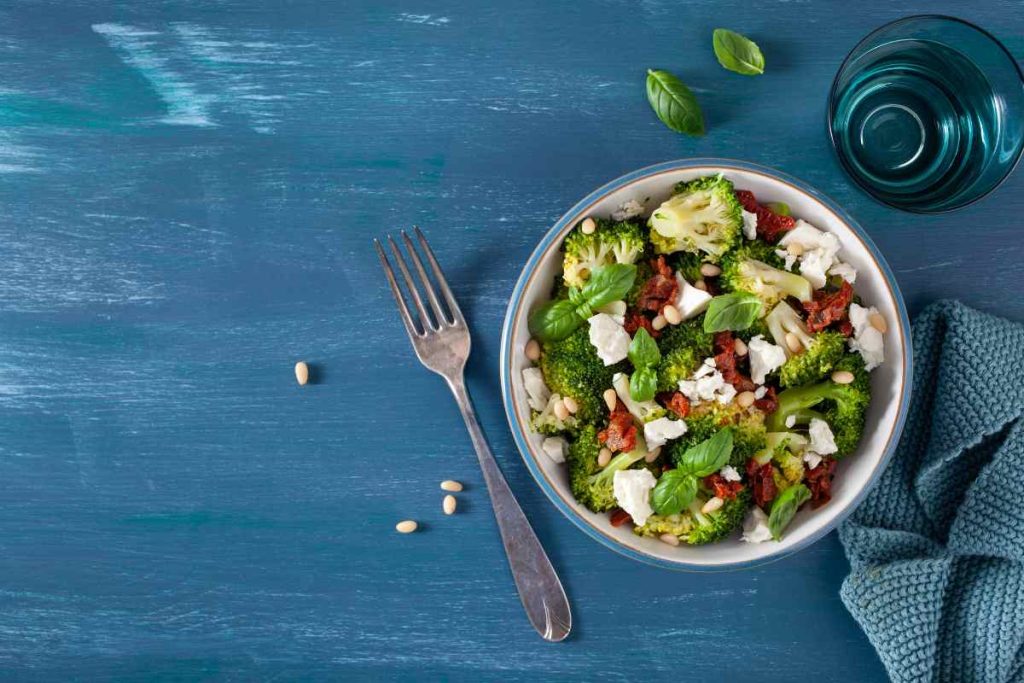 The Keto Diet has been around for quite a while, but over the last few years has become the go-to for those looking to lose weight effectively.
While the benefits of keto are almost endless—weight loss, belly fat burning, better brain health, etc—it can be tough to know where to start.
Sorting things out with keto and learning all the new lingo can feel confusing, trying to make sure you're doing it the "right" way.
However, by following tried-and-true tips from those who have mastered keto, you'll be well on your way to your weight loss goals.
We have 9 tips and tricks that will make sure you see the results you're looking for.
Let's jump right in.
Ketosis – The Benefits
The benefits of the ketogenic diet are abundant, though the main draw is how keto burns fat for energy rather than carbohydrates1,2.
This amplifies weight loss, which can help you lose body fat even if you aren't restricting calories more than what you're used to consuming.
Not only that, but Keto has been found to help better preserve muscle than many other diets3.
That way, you're losing more fat as opposed to losing muscle, creating a more toned physique.
Keto does take some practice and regimenting, and it can be easy to fall off in the beginning.
But stick with it, and better health and wellness are waiting for you around the corner.
Giddyup!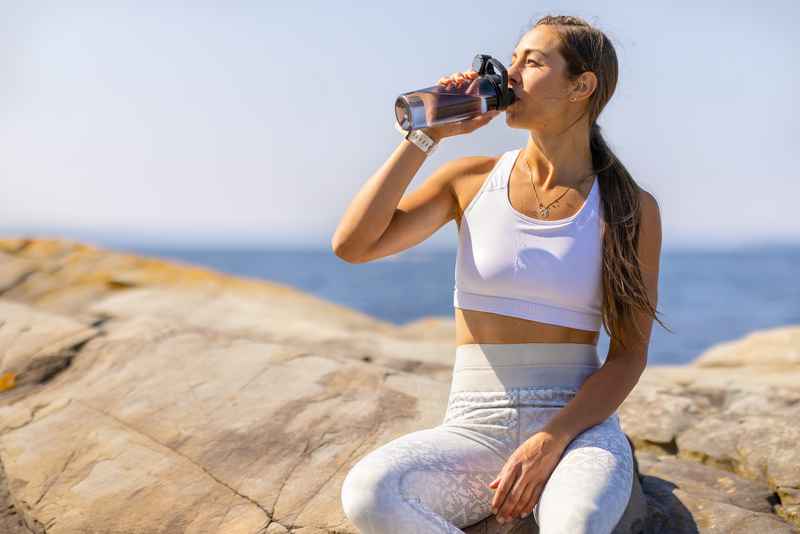 ---
Tips and Tricks for Mastering the Keto Diet from Day One
1. Find Your Macronutrient Breakdown
As has been mentioned so many times before, no two bodies are exactly alike.
What may work for your significant other or friend may not work for you.
You may be able to enter ketosis on 40 carbs, while someone may need to go lower to see results.
Figuring out your individual macronutrient breakdown (fats, proteins, carbs) will help you plan better.
You may realize you're eating too many carbohydrates or proteins, even.
See also: What Should I Eat on the First Day of Keto?
Perhaps you're consuming too many calories.
Once you know this, you'll be able to make the meals designed with your goals in mind.
Meal planners tailored to your specific weight and age are especially helpful at this stage.
Programs like Custom Keto Diet (full review here) give you a total breakdown of what you need to eat, including macros, so that you can get into ketosis faster and easier.
2. Watch for Hidden Carbs
Carbs seem to be lurking around every corner and bottle of pasta sauce.
These days, sugar is added to everything.
It's no wonder so many of us are addicted to it.
While it may seem frustrating at first, it does get easier.
The best thing to do is start reading every nutrition label.
Sure, you may think that ranch dressing is Keto because it's made with dairy.
However, a lot of times it's made with loads of sugar, and buttermilk, which actually has added carbs.
Over time, though, you'll start figuring out what works and what doesn't, avoiding certain brands or foods. One of the most common questions people have with this particular diet is wondering how much sugar they can have to stay in keto.
But even a relatively small quantity of carbs (sugar) can cause blood glucose to spike, essentially booting you out of ketosis.
With so many delicious keto-friendly foods out there, it's just not worth it, and makes a good case for going the "clean" keto route when doing this diet.
3. Stay Hydrated
Staying hydrated is important no matter what, but it's easier to get dehydrated on Keto.
Proper hydration not only helps you stay in ketosis, but can help metabolize fat, as well!
You'll probably notice increased urination throughout the day when starting Keto, and this is because your body is flushing out stored glucose.
While the excess urination only lasts for the first couple of weeks or so, you could lose important electrolytes.
Electrolytes (potassium, magnesium, sodium) are crucial to proper body function.
Losing electrolytes and water can cause headaches, muscle aches, cramps, and a general feeling of lousiness.
These are all symptoms of the dreaded keto flu.
Make sure to drink plenty of water but also keep electrolytes up.
Just increasing water intake will further dilute electrolyte levels, so don't forget them!
4. Consider Intermittent Fasting
Intermittent fasting is a great way to get into ketosis quicker and has been shown to work really well4.
How?
By restricting calories, you'll burn through your glycogen stores faster.
This can result in a speedier transition, but also help minimize keto flu symptoms.
If you work long hours, for example, that could be the perfect time to fast.
You can start out by fasting for 8 to 10 hours, to begin with.
That's easy to do, because most people will spend at least 8 hours or so sleeping.
You can then up it to 12 to 18 hours.
Of course, intermittent fasting isn't necessary to be successful with Keto. However, it can be utilized as an extra tool.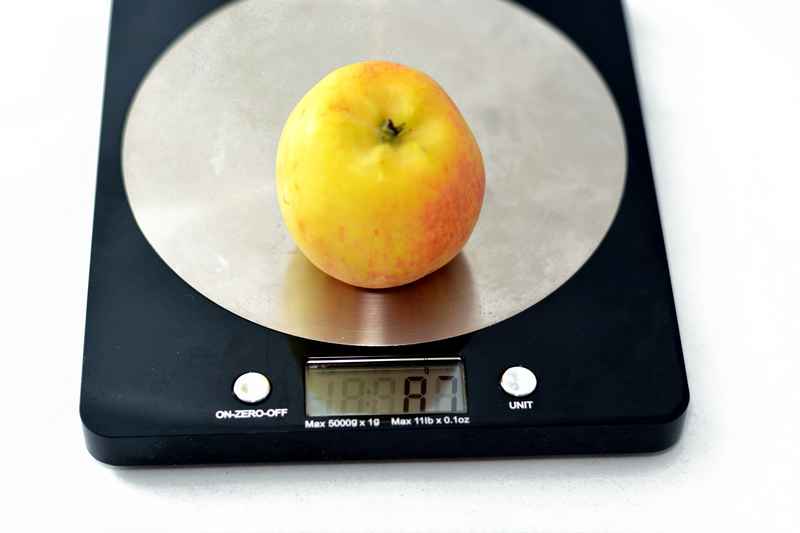 5. Stay Active
Speaking of Keto Flu, most of us will experience it at one point or another.
However, the severity and frequency will vary.
This will depend on the person, their nutrition prior to starting Keto, hydration, and other factors.
While you'll likely experience headaches, low energy, and want to just lounge around, try not to.
By moving through the discomfort, you'll help your body burn through those glycogen stores more rapidly.
You don't have to try crushing any PRs at the gym (and yes, you can build muscle on the keto diet), but some low-impact exercise could help.
Swimming, yoga, walking, busting out your favorite jump rope, and even stretching can make a difference during these initial couple of weeks.
6. Avoid "Dirty" Keto
There are many ways to do Keto, including "Dirty Keto".
No, it doesn't involve entering ketosis while rolling around in the dirt.
This term refers to consuming low-quality food without restrictions, so long as you're following your macronutrient requirements.
For example, a lot of times this kind of dieting will involve eating processed meats, cheeses, sauces, etc. that carry very little nutritional value.
While you don't have to restrict yourself from processed foods entirely, they're not supplying your body with anything of value.
Instead, try opting for natural foods that will help your system function properly.
This doesn't mean your meals have to be boring or flavorless.
There are tons of delicious Keto recipes out there and lots of excellent foods you can have on keto!
If you're feeling inclined to go "Dirty Keto", try looking up a healthy Keto alternative that's rich in nutrients.
7. Get Enough Sleep
Sleep plays a crucial role in our health, from everything to regulating hormones to performance in our everyday lives.
It's natural to experience insomnia when first transitioning to Keto.
However, it's important to place sleep at the top of your priority list.
If you're beginning Keto in an effort to lose weight, know that sleep deprivation can make it harder to do so.
There are some things you can do to encourage your body to relax and drift off to sleep:
Put all screens away at least an hour before you plan on sleeping. Even better if you can put them all on "Do Not Disturb" or airplane mode.
Turn all lights off, pull window shades down, and curtains closed.
Make sure your bedroom is cool enough.
Try to wake up and go to bed at the same time every day/night.
For more ideas and tactics on sleeping like a champion, check out this article I wrote a couple of years ago: 15 Sleep Strategies for High-Performance Athletes.
Although geared towards athletes, the tips work for the rest of us, too!
8. Start Simple
We know it can be overwhelming at first, so keep your diet simple at first.
You can always add things later on.
First, pick a protein. What are some of your favorites?
Seafood? Poultry? Beef? Pork?
Then, pick a low-carb vegetable. Cauliflower, broccoli, and cucumbers are always good options.
Finally, add a fat. Butter, cheese, bacon (yes, it's a protein but there's always room for bacon), mayo, avocado, etc.
If you find yourself feeling overwhelmed, just remember to go back to the basics and not over-complicate things.
9. Stock Your Fridge and Pantry
You know when they say "never go to the grocery store when you're hungry"?
If you do, you're more likely to fill up your cart with bags of Cheetos and Oreos rather than food that's good for you.
If your fridge and pantry aren't stocked with Keto-friendly foods, you may just decide to order a pizza or grab a candy bar at the nearest convenience store instead.
Always keep a supply of healthy fats, leafy greens, low-carb veggies, meat, eggs, and low-carb fruit stocked up.
Planning ahead is your best friend when it comes to the keto diet, and having a solid list of keto-friendly foods will help you stay on track.
Pick out a quality keto cookbook, pick out a food scale, and use a keto meal planning program or app to plot out your meals ahead of time.
---
Keto Diet Tips and Tricks for Beginners — FAQs
Is the keto diet good for everyone?
Keto undoubtedly serves up an array of benefits and is often praised as the answer to everyone's weight loss prayers.
However, it is not for everyone.
It is restrictive and can be difficult to sustain for many people.
At least until you get used to it, you'll likely have to track your macros and calorie intake with an app.
There will be a lot of label-reading at the grocery store until you know which brands are low-carb.

However, if it's causing you more harm than good, then Keto may not be for you.
If you like Keto, but aren't seeing results, however, you may not even be in ketosis.
Can keto diet pills help me get into keto faster?
They actually can!
Keto pills are designed to raise the ketones in your body so that you get into ketosis faster. Keto supplements are also great for reducing hunger cravings and reducing the symptoms of the "keto flu" when your body is adjusting to a carb-reduced diet.
Of course, it depends on the brand and quality, but a reputable brand can offer a boost of exogenous ketones that can get you into keto quicker. (Keto Charge is one keto pill that I have tried and recommend.)
This is a big help if you're new to the diet, and can get you there in about 2 to 4 days (on average).
The Bottom Line
If you're looking for a way to lose weight effectively, the Keto Diet may be just the ticket.
All beginners have a learning curve, but by following these tips and tricks, it'll be a much easier time.
Set yourself up for success by following them, and you have the potential to see better weight loss results than ever before.
---
More Keto Guides and Resources
⭐ 5 Best Keto Pills: Supercharge Ketosis with these Supplements (Plus Buyer's Guide and FAQ). Keto pills are a proven way to help kickstart your ketogenic diet efforts so that you can start losing weight and feeling better faster. Here's a look at the best keto pills on the market right now.
7 Benefits of the Keto Diet (Plus Disadvantages). Wondering if the keto diet is for you? Here's a look at the science-backed benefits as well as some disadvantages of the ketogenic diet so you can decide if it's for you.