Curious if Keto Charge can help you get into ketosis faster and achieve your weight loss goals? Read on for a full review, including key features, and see if it's right for you.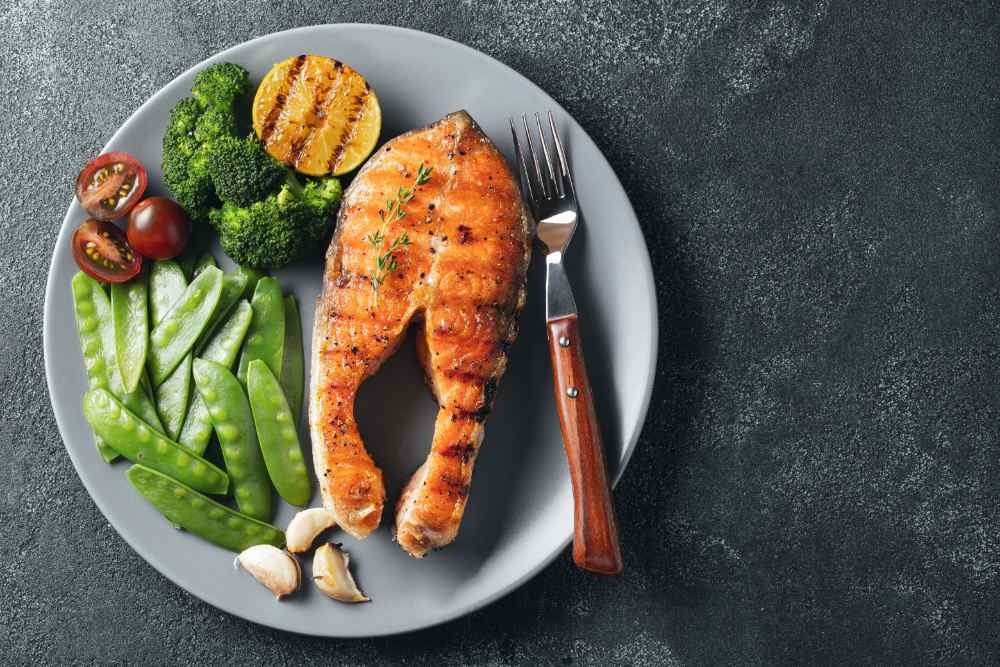 The keto diet is one of the most popular diets on the planet.
Some of the benefits of keto include:
And much more.
But getting into a keto state is where a lot of people stumble.
BEST KETO PILL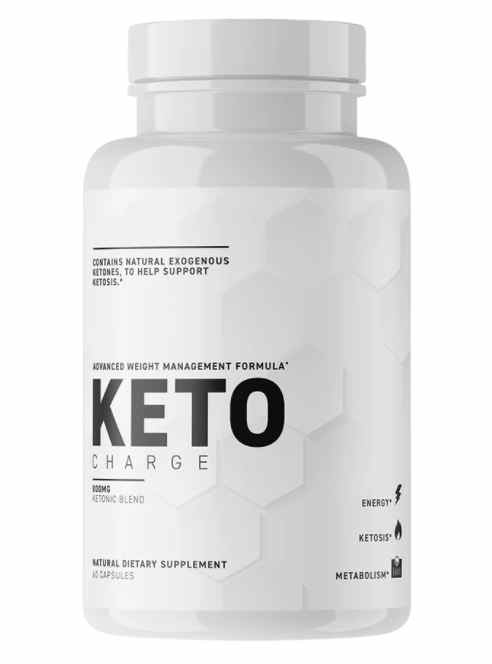 Keto Charge, a supplement that is designed specifically to help people getting into a ketosis state faster, helps speed up this process.
Which means faster weight loss, better athletic performance, and avoiding the "flu" stage of transitioning into keto.
Here's a detailed look at this supplement, key features, the hype surrounding it, and whether or not it's right for you.
Let's jump right in.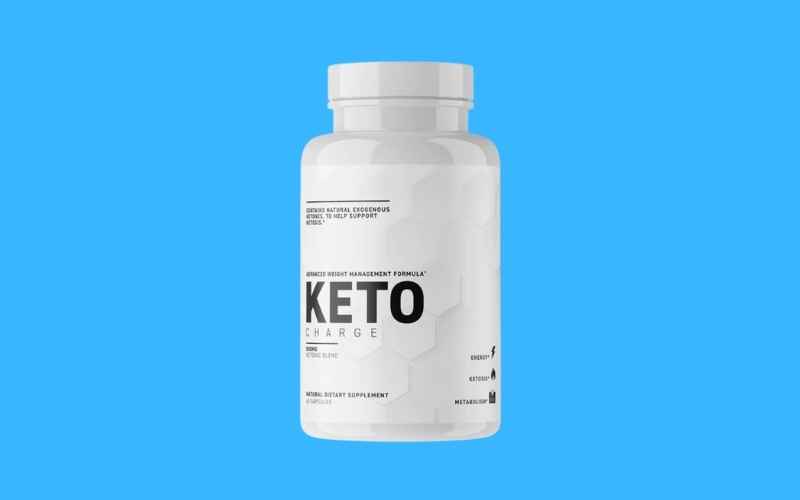 Keto Charge – What is it?
Keto Charge is a pill-formed supplement formulated to help you get into ketosis much faster. Typically, achieving ketosis—where your body is torching fat for energy instead of carbohydrates—can take a couple of weeks.
Additionally, Keto Charge is designed to help keto enthusiasts avoid the "keto flu" that happens when transitioning into a keto state.
Keto Charge is manufactured by Bauer Formulas, a subsidiary of Wolfson Brands, a UK-based health and wellness company.
They manufacture a ton of nutritional supplements and health products, including pre-workouts, fat burners, and more.
Benefits of Keto Charge
There are three main benefits to supplementing with Keto Charge, and keto pills in general.
They include:
⭐ Benefit #1: Keto Charge gets you in ketosis faster (and helps keep you there)
This is the primary benefit of Keto Charge. The ketogenic diet is a widely-studied type of eating that is low in carbohydrates, high in fat, that has been used since the 1800s when it was initially used to help ease the symptoms of diabetes.
Part of the low-carb movement of diets, the ketogenic diet shifts the body from using glucose as its primary energy source to using fat for energy.
This transition, however, can take time. (And as we will see in the next benefit, the transition can be bumpy.)
How long it takes for the body to reach ketosis ultimately comes down to how well you adhere to the macros, but for most people it takes around 3 to 4 days to deplete glucose stores and shift the body into fat-burning mode5.
The primary function of Keto Charge is to use three beta hydroxybutyrates (three compounds that occur naturally in the body when in ketosis) to hurtle the body into ketosis faster.
The benefit here, obviously, is that you start burning fat for energy sooner than if relying strictly on diet.
Additionally, because the beta hydroxybutyrates are what ketosis produce, and they are the driver of a lot of the benefits of doing keto, supplementing with Keto Charge will also keep you in ketosis more regularly.
This is especially handy if you slip and have a cheat meal (or two), which, let's be honest, all of us will at some point.
>> Visit Keto Charge's Official website to check pricing and see current deals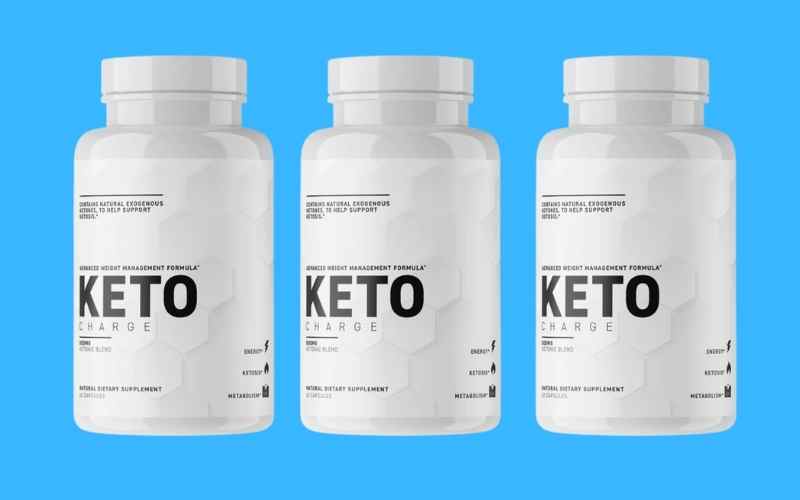 ⭐ Benefit #2: Reduces symptoms of "keto flu."
The keto diet is a high fat and low carb diet. Once you are in keto, the body relies almost exclusively on fat for energy, which makes it an excellent and proven way to lose weight.
But during this transition, the body is forced to adjust, unleashing some symptoms that are known as the keto flu.
See also: What is the Keto Flu? (Plus Symptoms, Remedies, and More)
The symptoms that can occur during this process are on the level of withdrawal from caffeine and can include nausea, vomiting, irritability, fatigue, sugar cravings, difficulty sleeping and more6.
In other words, not a whole lot of fun!
For people new to keto, this period of adjustment can be distressing and makes it harder to stick to the diet.
Keto Charge helps to keep electrolytes balanced in the body to lessen the symptoms of withdrawal.
Additionally, because the supplement introduces the desired compounds that arise from ketosis (the aforementioned beta hydroxybutyrates), Keto Charge helps you shortcut your way to ketosis.
In sum: Less keto flu and more keto benefits.
⭐ Benefit #3: Makes sustaining the keto diet easier.
Look, we all know that dieting is a pain in the butt. And a lot of people struggle with it, whether it's keto or not.
And one of the hallmarks of diets that are hard to sustain is the constant stop-and-starting of the diet, falling off, the yo-yo of motivation and weight loss, and the psychological pressure that comes along with it.
Cycling between gaining and then losing weight is hard on the body and frankly, it's simply not fun.
While keto is relatively strict in terms of macros, a way to make sustaining the diet easier is supplementing with BHB.
You get the benefits of the benefits of the keto diet—decreased glucose levels and increased BHB levels—using just a pill.
Ultimately, when it comes to sustaining a diet and achieving your weight loss goals, you want to make it as easy as possible to be successful.
Supplementing with Keto Charge is a way to do this.
BEST KETO PILL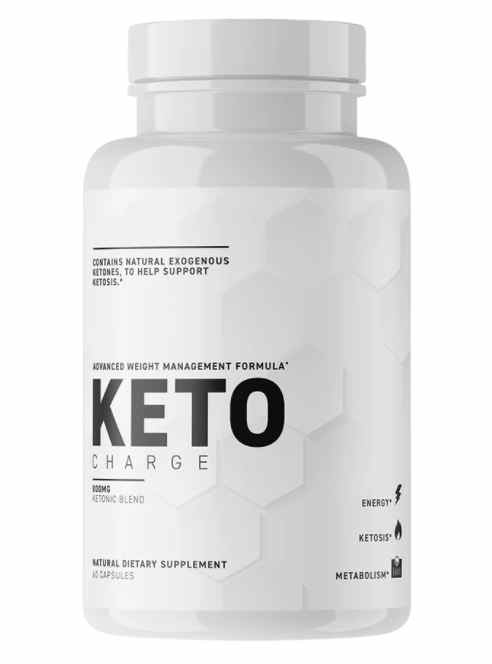 What's in Keto Charge?
Keto Charge has one ingredient and one ingredient only (besides the gelatin used to make the shell of each capsule):
A blend of three types of beta-hydroxybutyrate (BHB).
Keto Charge includes 800mg of magnesium beta-hydroxybutyrate, calcium beta-hydroxybutyrate and sodium beta-hydroxybutyrate.
BHB is thought to be the miracle component of what makes the keto diet so effective.
When the body goes into keto, the primary source of energy becomes fat instead of carbohydrates, leading to increased fat burning.
Keto Charge Review — FAQs
How long does it take for Keto Charge to work?
Keto Charge is quick in terms of effectiveness. I noticed that some of the fatigue and nausea to lessen after a few hours.
Combine Keto Charge with proper keto dieting and you will enter ketosis much faster than with diet alone.
Entering ketosis generally takes around 4 days, but supplementing with this pill will decrease the time required to launch into fat-burning mode.
Is Keto Charge FDA-approved?
Each bottle of Keto Charge has the typical disclaimer on the side that says it has not been evaluated by the Food and Drug Administration (FDA). The FDA doesn't regulate or evaluate health supplements.
That said, the supplement is manufactured in a facility that has been GMP certified for proper manufacturing processes, which means that you can feel confident that the product in the capsule matches the ingredients on the label.
How much is Keto Charge?
A single bottle of Keto Charge, which contains 60 capsules (30 days worth), costs $59.99. This works out to $1 per serving.
You can get them at a discount by ordering in bulk. Buy two bottles, get one bottle free ($0.66 per serving) or buy three bottles, get two free ($0.60 per serving).
Shipping is free with each order and Keto Charge can be shipped worldwide.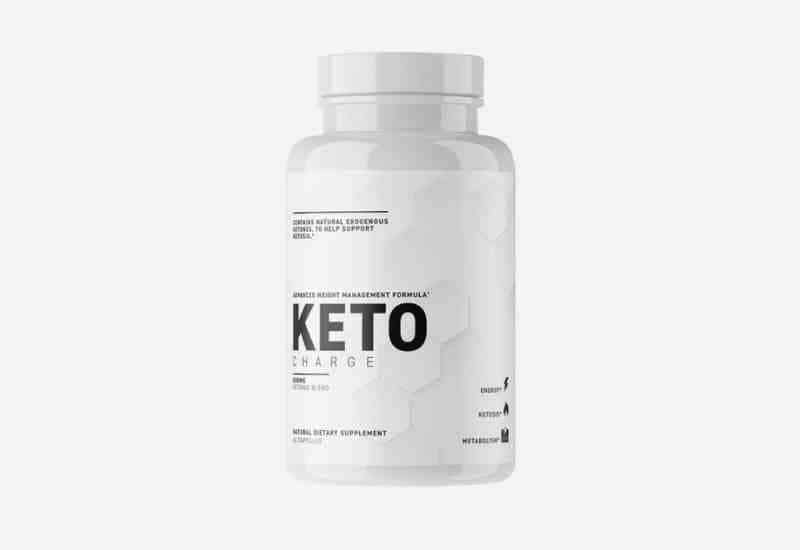 ---
Related Keto Guides and Reviews
Keto Custom Plan – An Athlete's Full Review. Want a custom-made keto diet based on your specific weight loss goals? This digital meal planner makes things simple.
5 Best Ketone Test Strips (and Alternatives). Want to know if your keto diet plan is working and you are in ketosis? Remove the guesswork with the best keto test strips available online.