Thinking about trying out the keto diet but don't know how to get started? Here's your detailed guide on what to eat on the first day of keto.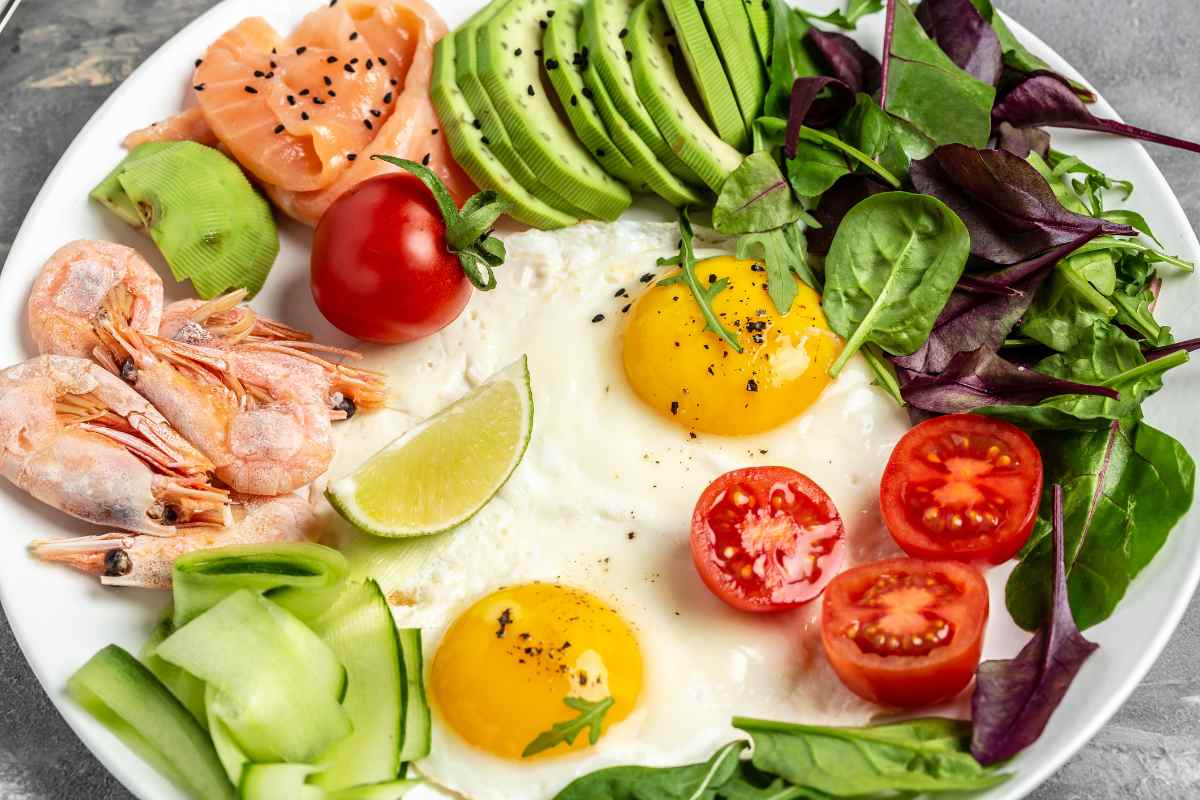 It's a big day…
Your first day on the keto diet!
You've heard about all of the benefits of keto, from weight loss1, reduced belly fat2, to decreased cravings and appetite3.
But where do you start?
What should you eat on your first day of keto?
Well, sit back and relax, because we're about to fill you in so that you can hit the ground running right from the beginning.
Let's jump right in.
---
The Keto Diet – Before You Get Started
If you take a look at the average diet today, you'll find that most are comprised of mainly carbohydrates.
Carbs are the primary source of fuel for our bodies.
However, on Keto, you restrict carbohydrates to the point where insulin secretion is greatly reduced.
At this point, glycogen stores are used up, which forces our bodies to create another source of energy.
This alternate source of energy comes in the form of ketones – a state referred to as "ketosis".
In this metabolic state, your body relies on fat for energy.
As Keto is a high-fat, high-protein, low-carb diet, you'll feel more satiated, which means less cravings and appetite.
Those are only some of the benefits of keto.
In order to start things off on the right foot and set yourself up for success, here are some tips to follow:
? Plan your meals like a boss
We don't just recommend it – it's necessary for at least the first couple of weeks.
And this is the most essential tip for anyone beginning with keto.
After all, you've heard it before: failure to plan is planning to fail.
Plan out your first week of meals, so that there are no questions, no room for falling off the wagon.
It's normal to not know what foods "work" and what doesn't when first starting out.
Over time, you'll figure that out. In the beginning, meal planning will be your best friend.
Pick out a good keto cookbook. Use one of the countless keto diet planners (Custom Keto Plan is a great option for beginners).
A little bit of planning at the beginning will help you avoid a lot of setbacks and frustration in the days and weeks ahead.
? Keep Up Hydration
One of the most important things to do with keto is to stay hydrated.
During your transition to ketosis, your kidneys get rid of stored water and electrolytes.
This can put you at a risk of dehydration.
Water, potassium, sodium, and magnesium are all vital to properly-functioning systems.
Don't be afraid of salt, either! Add it to your water or drink electrolyte water.
Supplementing with a good keto pill is another excellent option. They include exogenous BHB's, which help keep mineral and electrolyte levels balanced and also help you get into ketosis.
For the best keto pills around, check out this full list.
? Don't Be Surprised by the Keto Flu
Generally, when you start a diet, you expect to feel better, right?
This isn't always the case with the ketogenic diet, which has the distinction of the "keto flu".
The keto flu is a collection of symptoms you may experience while your body is adjusting to ketosis.
For the first week or so, you may feel incredibly lethargic, foggy, experience headaches, digestive issues, and more. Symptoms typically pass within a week so avoid the natural urge to take your ball and go home with the diet.
The keto diet isn't always easy to maintain, but once you get used to it and your body gets used to fueling itself with fats over carbs, things get much easier.
(On the plus side, the keto flu and its associated symptoms are a sign that you are in ketosis, so there's that!)
---
The Keto Diet – Day One
You should know that approximately 60 to 80% of your calories will come from fats on this diet.
Many have the misconception that consuming fats will make you fat, and this just isn't true.
This is rooted in "concerns about saturated fats" years back, when people just decided to follow low-fat diets as an attempt to avoid them.
It's a great idea to calculate your macronutrient and caloric requirements beforehand, as well.
There are many calculators online that can do this, plenty of meal planning tools, or your physician can help.
Now that we know how important meal planning is, let's get right to it!
If you're looking for an easy way to start Keto on day one, keep reading for some sample recipes for each meal and keto-friendly snacks.
? Day One Keto Breakfast
As they say, breakfast is the most important meal of the day!
Okay, all of them are important.
However, you really want to make a full, satisfying breakfast to keep energy high and reduce cravings.
Breakfast is a very easy meal with Keto, as eggs are incredibly Keto-friendly thanks to their high fat and protein content.
Choose to eat your eggs however you see fit.
Scrambled, omelets, fried – it's all good.
Ramp up fat content with this breakfast:
Egg omelet with 2-3 eggs (yolks included)
Half of an avocado, sliced
Tomatoes, sliced
Spinach cooked in extra virgin olive oil
Add a side of steamed asparagus (don't be shy with salt!)
You'll probably be happy to know that coffee is Keto, too!
A splash of full-fat milk or cream is okay, as well.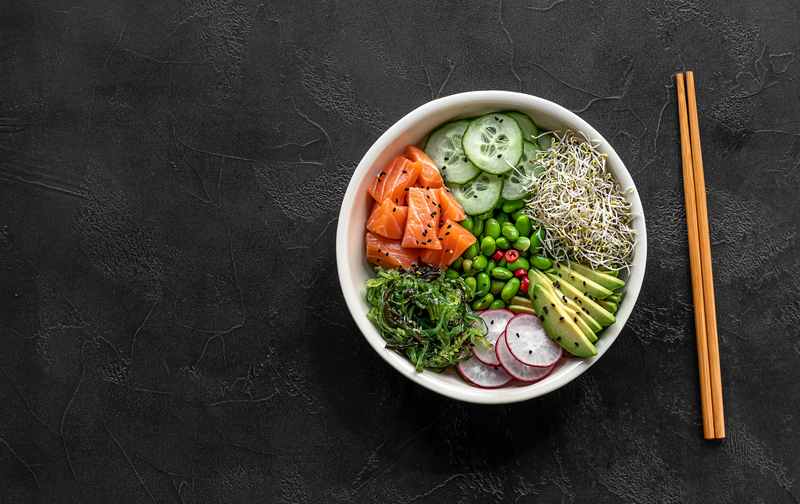 ? Day One Keto Lunch
Lunch is an easy time to give in to cravings.
Perhaps you're tired, bored, or low on energy.
It's common to have rice, bread, or other carbs with lunch.
Maybe you're tempted to go out to eat with friends or coworkers.
But you got this!
Make yourself a delicious lunch that you're actually going to look forward to. (This goes back to the crucial concept of meal planning and prepping.)
There are a ton of foods that are perfect for a Keto lunch, and surely includes some of your favorites, as well.
First, think about what kind of proteins you prefer. Are you into fish, beef, pork, poultry?
Salmon is known to be one of the most Keto-friendly proteins thanks to its high fat content and versatility.
Tuna is another popular one among Keto-ers:
1 can/fillet of tuna or salmon
Mix with 1 tablespoon of mayonnaise
Add in your seasoning of choice
Cut up some celery (high in water content)
Squeeze 1 lemon or lime
Fresh chicken with veggie pasta, chicken salad, and steak are all fantastic options.
Grab a low-carb cheese roll to go with it!
? Day One Keto-Friendly Dinner
Dinner is supposed to be satisfying, as it's the last meal of the day.
While breakfast and lunch are important, dinner can also have a great effect on your ketosis and your quality of sleep.
You don't want your dinner to be too heavy, nor do you want to skip the meal.
Fruits, vegetables, herbs, nuts, seeds, and soups are always solid choices for a Keto dinner.
If you can, select a fiber-rich, nutrient-dense food that will keep your digestive system working while you sleep, too.
Here is a Keto dinner favorite:
Add melted butter to a pan
Add ground beef or chicken
Black pepper
Garlic powder
For dressing:
¾ cup mayo
1 tbsp tomato paste
Chopped pickles
Dijon mustard
1 tsp white wine vinegar
For salad:
Chopped lettuce or spinach
2 oz. red onion
2 tomatoes
2 pickles (sugar-free)
1 cup cheddar cheese
? Keto-Friendly Snacks
Choosing the right snacks can mean the difference between accomplishing your weight loss goals and having to start over again.
Snacks are essential with keto.
They will keep cravings at bay, and keep you from giving in to temptation.
Of course, you shouldn't just mindlessly snack.
This can lead to consuming too many carbs or proteins, or going over your caloric requirements.
Here are some favorites:
Veggies and Dip:
Take celery, cucumber, green/red/yellow peppers, and/or carrots
Dip them in a low-carb dip sauce, cream cheese, or sour cream
Keto Berries and Cream:
Take a small amount of raspberries, strawberries, blueberries, and/or blackberries
Place a dollop of whipped heavy cream on top of them (no added sugar or sweeteners)
Other Snacks:
Pork rinds
Zero-sugar beef jerky
Keto cheese chips
Kale chips
---
Getting Started with Keto – FAQs
Will I get the keto flu on the first day of keto?
You will not likely experience the keto flu on day one.
Symptoms of Keto Flu tend to appear about 2 to 7 days after restricting carbohydrates from your diet.
Severity varies, depending on the person, hydration, previous nutritional habits, and other factors.
These symptoms typically go away within a week or two after onset, however.
There are even some lucky people who never experience Keto Flu, at all!
How long will it take for me to start losing weight with keto?
This also depends on your body. Everyone is different.
However, you'll likely start seeing weight loss within the first week of beginning Keto.
It's not uncommon to drop a few pounds in the first couple of days, as it's mostly water weight.
For more significant weight loss, you'll need to be consistently in ketosis for a month or two.
The rate at which you lose weight depends on factors like your metabolism, physical activity level, how strictly you follow Keto, and your macronutrient ratios.
If you are struggling to lose weight after a month or two, troubleshoot the reasons you may not be losing weight keto with this guide.
The Bottom Line
Keto can be confusing for us all in the beginning, but meal planning will help you out.
Over time, you'll learn which foods work for you, and can keep them stocked in the fridge and pantry at all times.
You're well on your way to an easy-breezy Keto lifestyle and reaching your weight loss goals!
---
More Keto Guides and Resources
⭐ 5 Best Keto Pills: Supercharge Ketosis (Plus Buyer's Guide and FAQ). Keto pills are a proven way to help kickstart your ketogenic diet efforts so that you can start losing weight and feeling better faster. Here's a look at the best keto pills on the market right now.
9 Keto Diet Tips and Tricks for Beginners. Get started with the keto diet the right way with these nine proven tips and tricks for beginners.
How Do Vitamins Affect Keto? (And Will Vitamins Boot Me out of Ketosis?). The keto diet is a proven way to lose weight. But can vitamins kick you out of ketosis? Here's a detailed look at best practices supplementing with vitamins while doing keto.