Wondering what dirty keto is and if it will work for you? Here's a deeper look at the pros and cons of this form of the popular ketogenic diet, and how it differs from regular or clean keto.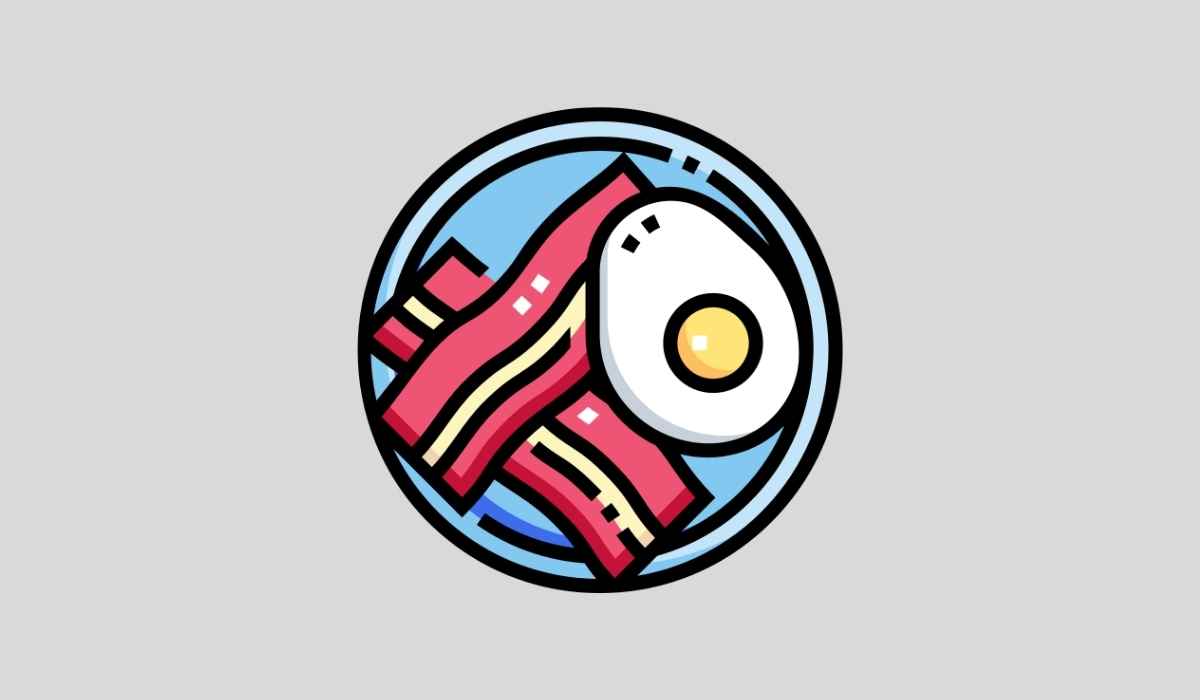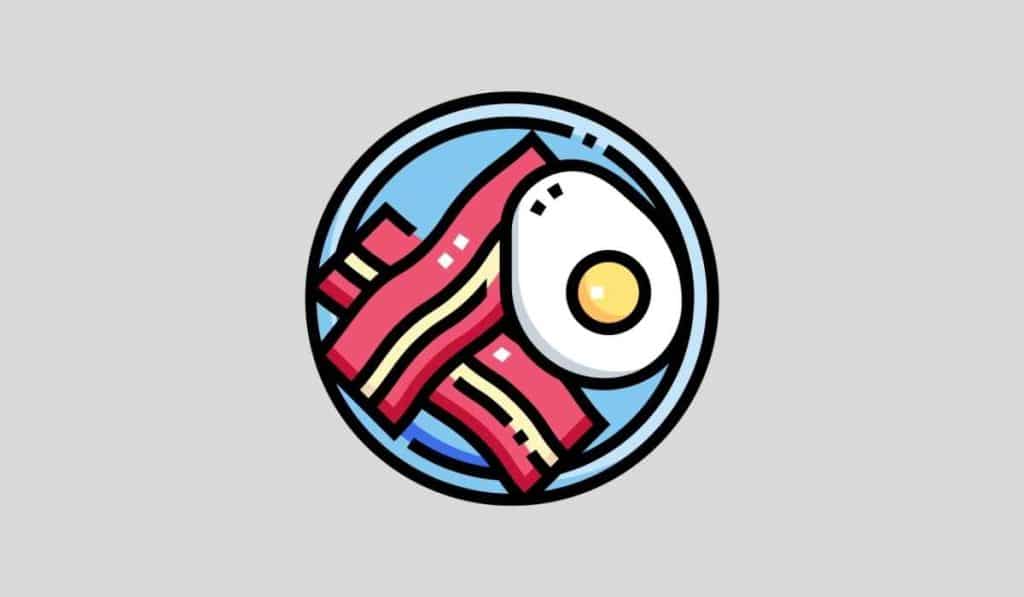 The ketogenic diet is one of the most popular diets nowadays.
Weight loss, increased mental focus, reduced belly fat–it's not hard to see why with that list of benefits!
While most people follow a traditional keto diet, there are different versions you can do…
One of them is "dirty keto."
If you've been on a ketogenic journey for quite some time, you have probably heard of this term (you might probably be doing it without realizing it).
In this article, I will explore everything related to the dirty keto diet. You will know the pros and cons and if it's an effective way to lose weight.
Let's get started.
The Keto Diet – Overview
Before we talk about dirty keto, and what makes dirty keto so dirty, it's important to understand a ketogenic diet.
A keto diet is when you reduce your carb consumption considerably.
Stuck with Your Training in the Gym?
Join 12,000 lifters and athletes and sign up for FREE access to my 5-day email course on how to conquer the most common gym mistakes.
From goal setting to lifting technique, you will learn how to overcome the mistakes in the gym that are holding you back from getting bigger and stronger.
Unsubscribe anytime. No spam.
Restricting your carb intake reduces your glucose supply (your body's favorite energy source). To compensate for the lack of energy, your body needs to devise a new way to supply energy.
As a metabolic adaptation, your body goes into your fat stores to create ketones. They now become your new energy source.
When there is an increase in ketones, your body goes into ketosis1.
There are several benefits when your body goes into ketosis:
So now that we know the benefits of a keto diet let's talk in detail about the term "dirty keto."
Dirty Keto vs. Clean Keto
Dirty keto follows the same principles as a traditional keto diet.
You still have the following macro breakdown: 5-10% carbs, 20-25% protein, and 70-80% fats.
The difference relies upon the type of foods you consume.
On a "clean" keto diet, most of your foods come from natural sources.
This means including high-quality protein (usually grass-fed), eggs, healthy fats (olive oil, nuts, seeds), and non-starchy vegetables.
With clean keto, you minimize the number of processed foods you consume.
On the other hand, on a dirty keto diet, you consume a high intake of processed foods. While you still pay attention to your macro intake, the quality of the food doesn't always matter.
Ultimately, this means that it doesn't matter the origin of your macros as long as you stay within your budget.
For example, this could be a typical day on a dirty keto diet:
Breakfast: eggs with cheddar cheese and bacon strips.
Lunch: double cheeseburger with no bun
Dinner: low-carb pita bread with swiss cheese and ham
As you can see, all foods are allowed on a keto diet, but the quality of the products is not the best.
Dirty Keto – The Pros
There are several pros to doing a dirty keto diet.
1. Easier to follow
Busy people might have an easier time following a dirty keto diet.
Since most of your foods are processed, you don't need to spend much time preparing your meals in the kitchen.
In most cases, it's as simple as ordering or just reheating.
2. Cheaper than clean keto
Another pro of the dirty keto is that it is cheaper than a traditional or clean keto diet.
Since you need to go grocery shopping and buy higher-quality food, your grocery bill might be larger.
However, if you want to reduce your grocery bill on a clean keto diet, make sure to purchase your foods from your local market.
Going to the farmer's market can help you reduce costs and get high-quality food options.
(Additionally, there are some excellent keto cookbooks with heaps of recipes for both the clean dirty-minded keto dieter.)
3. Less restriction
One of the biggest pros of the dirty keto diet (in my opinion), is that It makes it easier to follow when going out.
One of the cons of a keto diet is that most people find it too restrictive in social gatherings and when going to a restaurant or a pub with buddies.
However, on a dirty keto, you can always find a cheeseburger where you can ask to take the bun out.
4. Weight loss
Finally, while you have more processed foods, as long as you stay within your caloric budget, you can lose weight by eating tasty food.
That's kind of the dream, isn't it? Eat a plateful of bacon for breakfast and lose weight.
You get the biggest weight loss during the first days of a keto diet (mainly due to water weight). However, after that, you can get a steady 1-3 lbs weight loss per week.
When people are not losing weight on keto, it's generally an issue of calorie and macros imbalances, and not necessarily the whether the macros are clean or dirty.
Dirty Keto – The Cons
While there are several pros to following a dirty keto diet, you must also consider some cons.
1. Lower micronutrient content
One of the biggest health concerns about the dirty keto diet is the nutrient intake. Since most of the foods consumed are processed, it increases the risk of nutritional deficiency.
You might become deficient in zinc, iron, calcium, vitamin C, vitamin D, and folic acid7.
You need vitamins and minerals for several functions in your body. Some of them include:
Boosting your immune system8.
Converting the food you eat into usable energy in the body.
Keep your skin, hair, and nails healthy9.
Even though you can solve the problem by taking a multivitamin, it is not the same as getting them from natural sources. 
See also: How Do Vitamins Affect Keto? (And Will Vitamins Kick Me Out of Ketosis?)
In food, you not only find vitamins and minerals and plant-based compounds like antioxidants that can help reduce inflammation.
2. Higher risk of constipation
Non-starchy vegetables are often removed from a dirty keto diet. They provide you with vitamins and minerals and are also the main source of fiber.
Processed foods tend to be lower in fiber.
The average fiber consumption should be 20 to 30 grams per day10.
However, following a processed diet is more likely to get less than 10 grams per day.
This can lead to increased constipation since fiber is the one responsible for helping you go to the bathroom.
Fiber is also important to have your gut microbiome healthy. Without a healthy gut, you risk poor immune function and digestion11.
If you want to reduce constipation, add foods like avocado, non-starchy vegetables, nuts, and seeds.
3. Larger sodium consumption
Processed foods are very high in sodium to help preserve them and add more flavor.
The FDA recommends consuming no more than 2,300 mg of sodium daily to avoid heart problems like high blood pressure12.
However, according to research, people consume more than this amount. On average, they consume more than 3,400 mg per day.
No wonder why more than 47% of the population has high blood pressure13.
While one of the benefits of a keto diet is reducing blood pressure, consuming a diet high in sodium won't have any effects.
4. Inflammatory vegetable oils
Finally, one of the biggest concerns with the dirty keto diet is the high intake of inflammatory vegetable oils.
Processed foods are very high in vegetable oils which have inflammatory properties.
Soybean oil, safflower oil, sunflower oil, peanut oil, cottonseed oil, corn oil, and canola oil are cheap products, making them an ideal option for processed foods.
These oils are high in omega-6 fatty acids, which research shows can increase inflammation14.
When these fats are oxidized, they create free radicals, which can increase inflammation and affect your DNA15.
A study showed that mice consuming more soybean oil than those eating coconut oil had a greater risk of obesity, insulin resistance, and diabetes16.
5. Not sustainable
And finally, while it might sound appealing to consume processed foods all day, it is not sustainable every day.
It doesn't create a healthy lifestyle, and it doesn't teach you the right foods you need to consume.
In the beginning, you might be happy about eating out every day. However, that might eventually wear off, and you'll get bored.
This might increase your chances of reverting to your old eating habits.
Dirty Keto — FAQs
Can you still lose weight with dirty keto?
Yes, as long as you stay within your caloric limit and your macros, you can lose weight on a dirty keto diet.
Remember that to lose weight, you need to eat fewer calories than your body needs (caloric deficit). You can still achieve this with processed foods with thorough control.
Is bacon dirty keto?
Yes, bacon is allowed on a dirty keto diet. You can have any processed food on a dirty keto diet.
The Bottom Line
Dirty keto might be an easier form of a ketogenic diet. While you can still lose weight on a dirty keto diet, there are some health concerns you need to consider.
Since it relies on processed foods, it can increase the risk of nutrient deficiency, constipation, and high blood pressure.
Whether you choose to go dirty or clean with your keto efforts, keep in mind the benefits and pitfalls of both so that you can make a more informed decision moving forward.
More Keto Guides and Resources
7 Best Drinks You Can Have on Keto (And Which Ones to Avoid). The keto diet is a great way to lose weight and improve health. But getting into ketosis can be tough. Here's a look at the best keto-friendly drinks (and which ones to avoid) to help you master the ketogenic diet.
How Much Sugar Can You Have on Keto? (Plus the Best Keto-Friendly Sweeteners). Wondering if your sweet tooth is getting you in trouble with keto? Here's how much sugar you can consume to stay in ketosis and some keto-friendly sweeteners to use as an alternative.