The right keto cookbook can give you clarity and the recipes to keep your tastebuds happy and your weight loss goals on track. Here's a review of the best keto cookbooks on shelves right now.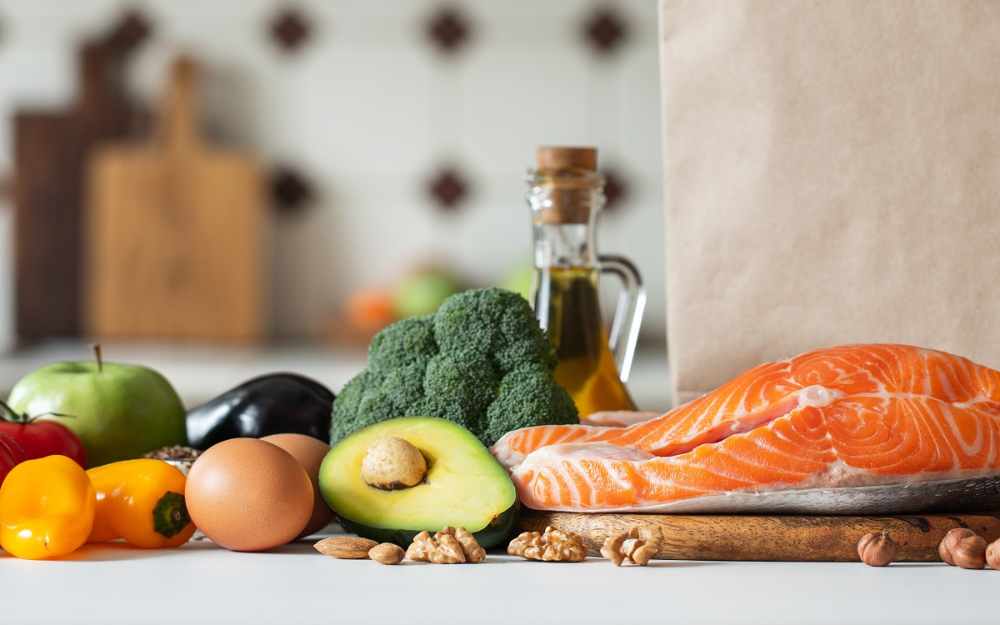 The ketogenic diet is a low-carb nutrition plan that encourages the body to use fat stores as energy.
The benefits of keto have been studied extensively over the years, with benefits including increased fat burning1, reduced appetite2, improved brain function, and can even help you laser-focus on burning belly fat3.
There's a reason that keto has become so popular over the years—it flat-out works.
But the keto diet requires being in a state of ketosis, which means sticking to a regimented set of macros for your meals to keep you in keto.
Having a full set of keto-friendly recipes arms you with the meals and portion sizes necessary to keep you on track with keto.
Below is a detailed look at the best keto cookbooks on the market, including books for beginners, vegetarians, athletes, and more.
Let's jump right in.
The Keto Shortcut Cookbook
⭐Best pressure cooker keto cookbook
The Instant Pot pressure cooker is an essential cooking tool for anyone who prefers a no-fail approach to cooking meals.
While pressure cookers can seem a little intimidating at first, once you get a handle on how they work you will never look back.
The Keto Shortcut Book provides a hearty list of over 100 recipes that can all be made in 30 minutes or less. The meals are sufficiently varied to keep your palate happy, and food can be swapped in and out to adjust for food allergies.
Whether you are a pressure cooker novice or not, this book will have you mailing keto meals in no time.
Pros:
Features over 100 recipes with step-by-step instructions and pictures
Bonus eBooks including a Quick Start guide, 30-day meal plan, Instant Pot guide, and a manual for going out to restaurants.
Instant access to downloads and can be viewed on any device
Easy-to-swap items for allergies and foods that you don't particularly like
Cons:
Available only as a digital copy
Pricier than other books at $47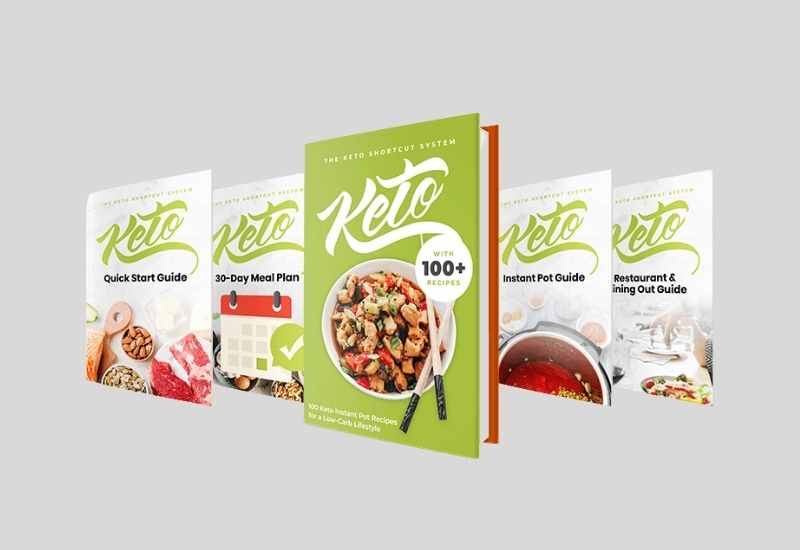 Keto Breads Cookbook
⭐Best keto cookbook for bread lovers
Hands up if you like bread! That looks like just about everyone. One of the main things I struggled with when it came to the ketogenic diet—and I'm far from unique in this—was having to wave goodbye to breads.
That's until I stumbled upon Keto Breads.
Written by lifestyle and health writer Kelley Herring, this packed keto cookbook includes everything you need to know about making keto-friendly bread. The book comes with 35 different recipes that all have 5g of carbohydrates or less, placing them well below the threshold required to keep you in ketosis.
Whether you are looking for bread rolls, focaccia, dinner rolls, banana bread or some sliced bread for sandwiches, this book will satisfy those bread cravings without sacrificing taste or your weight loss goals.
Pros:
35 recipes for varying types of bread, including rolls, banana bread, and more.
Available in both digital and physical editions (as well as a combo pack)
Well-priced at under $18 for the digital-only version
Very clear instructions with each recipe, including macros and detailed nutritional breakdown
Cons:
Not a complete list of recipes—you will still need a different cookbook for other non-bread meals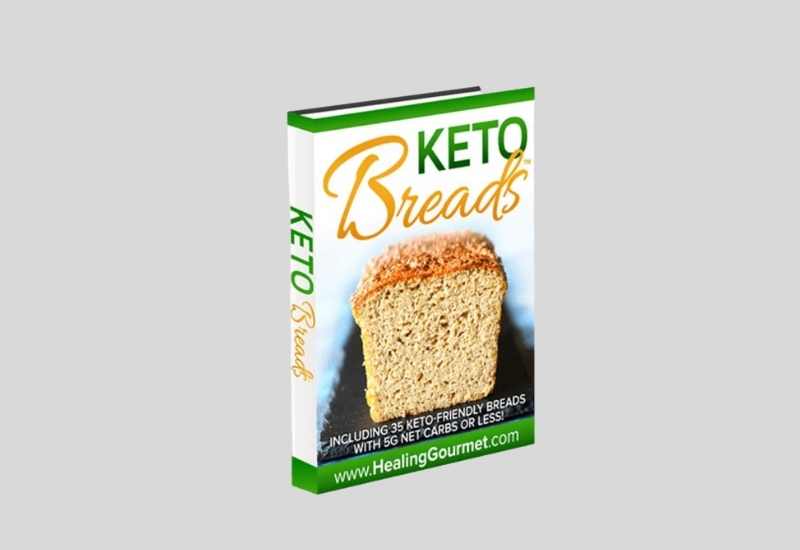 Sublime Keto Cookbook
Another recipe-packed digital cookbook comes from nutrition specialist Alison Binder, with this 121-recipe book of ketogenic goodness.
Sublime Keto Cookbook is a very beginner-friendly eBook that distills a whole bunch of keto breakfasts, lunches and dinners.
Related: 5 Best Keto Pills for Supercharging Ketosis
Each recipe is broken down clearly, which is handy for people who are new to this kind of nutrition plan. Beyond the meals, there are plenty of snack and shake recipes to help you work through the carb cravings that are typical during the first week or so of shifting your body into ketosis.
Pros:
Very affordable at just under $20
Digital download – can be accessed immediately. No waiting for the mailman.
Multiple bonus downloads, including keto guides (20 Keto Mistakes to Avoid) and how to tweak the diet for maximum chances of success
Full 60-day money-back guarantee if you aren't happy with the results you are seeing
Cons:
Only available as a digital edition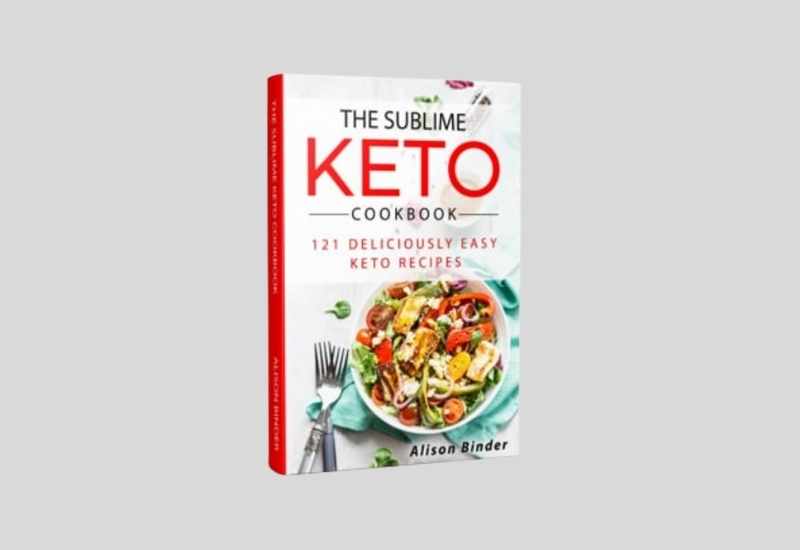 Keto Meal Prep Cookbook
⭐ Best meal prep keto cookbook
One of the best things anyone can do for their health and fitness goals is getting into the habit of meal prepping. The benefits of meal prepping are almost endless, but the big ones include making eating healthy convenient and eating according to your goals.
See also: 5 Best Cookbooks for Meal Prepping
Keto Meal Prep, by Bobby and Dessi Parrish includes more than 120 ready-made recipes for nailing your macros when prepping keto meals.
Each recipe includes step-by-step instructions, Instagram-worthy images, and plenty of keto-relevant knowledge to help you stay on top of your nutritional goals.
The next time you hit the kitchen, crack open the pages of Keto Meal Prep and indulge in one of the tasty and healthy recipes.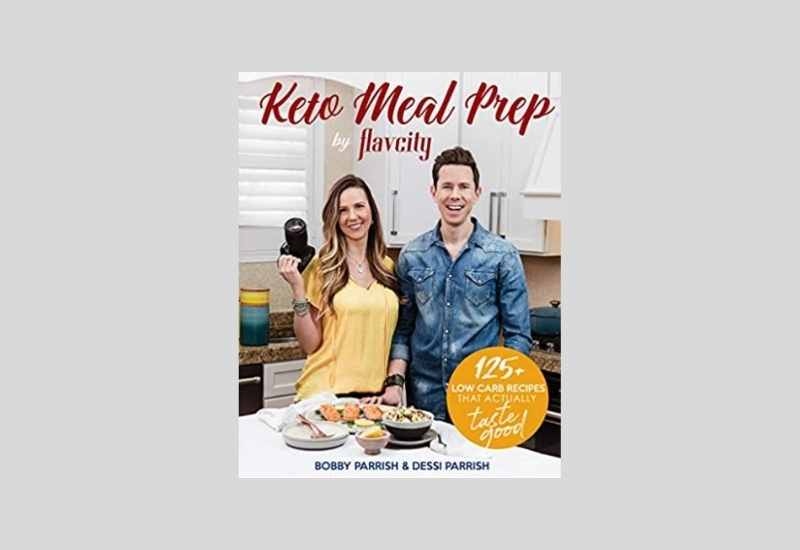 Simply Keto
One of the best-selling keto cookbooks on the planet, Suzanne Ryan's Simply Keto breaks down the keto diet in a simple and digestible manner for beginners.
Simply Keto is more than just a cookbook, including shopping tips for the next time you hit the grocery store, a 30-day meal plan to get you started, frequently asked questions, and more.
She breaks down the process including the basics of the diet (with an overview of how ketosis does its magic), how to test to make sure you are in ketosis, staying on track when on the road, and over 100 detailed recipes with crystal clear instructions.
Related: What is the Keto Flu? (Plus Symptoms, Remedies, and More)
Ryan walks the walk when it comes to the keto diet—she lost over 100 pounds in less than 12-months following the keto diet. Simply Keto is available as eBook, paperback, or with a spiral spine to keep the book open while you work your magic in the kitchen.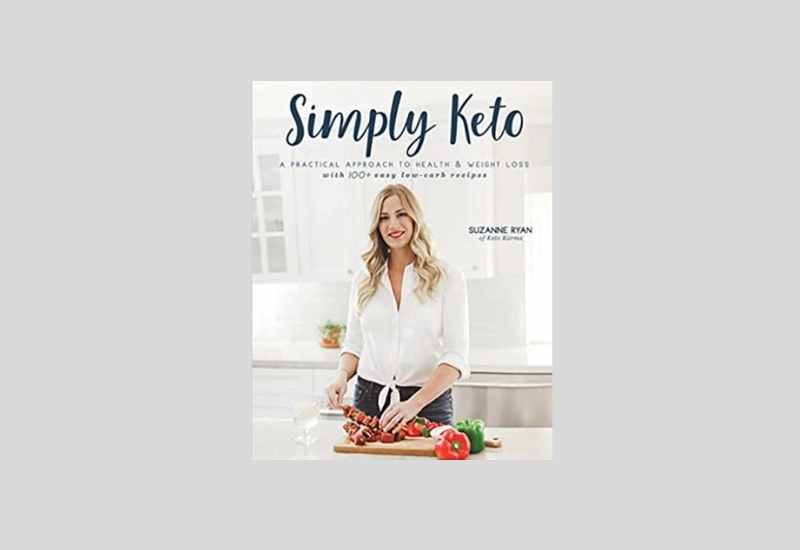 Southern Keto Cookbook
⭐ Best keto cookbook for southern flavor
For those of you who think that going full-blown keto with your diet means relinquishing flavor, you'd be mistaken.
Southern Keto, written by Natasha Newton, packs over 100 recipes that include southern staples like pan friend chicken, biscuits, cheesecake, breading, and more. Newton has Crohn's, so she understands better than most the power of a low carbohydrate diet and the importance of breaking free from sugar and carbs.
The book includes sample menus for when you want to put together a multi-course meal for friends and/or family, detailed shopping lists to make picking up groceries a breeze, and lots of tips and tricks to help you get started and help you stay on track.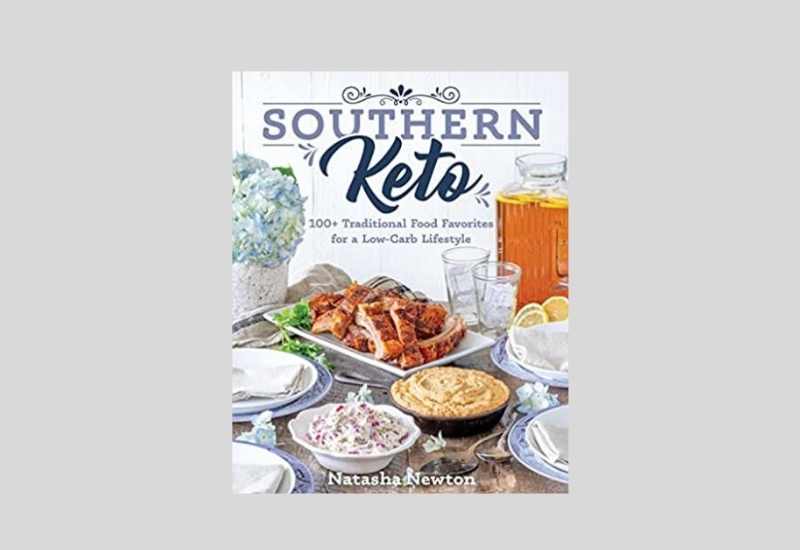 Keto Cookbooks — FAQs
Can you drink alcohol on keto?
Because keto is a low-carb diet, and because many types of alcohol are loaded with carbohydrates, it can be tricky to ingest booze.
That said, there are some beverages that align with the low-carb theme of the ketogenic diet.
Spirits like gin, whiskey, tequila, rum and vodka are all free of carbohydrates and can be consumed with water or flavored waters. Red wine, white wine and many light beers can have as little as 4 grams of carbs per serving, so it's entirely possible to consume all three with keto4.
What is the best keto book for beginners?
The ketogenic diet can look intimidating for beginners. The rigidity of the diet can be challenging, especially as you are trying to work out through the macros of each meal.
The Sublime Keto Cookbook and Simply Keto are my top picks for keto beginners, as they both include a full overview of the diet and they also break down the recipes so that even a total beginner can put them together.
More Keto Guides and Reviews
We've covered the ketogenic diet in depth on this site. Below are some more keto reviews and resources for helping you conquer the diet and conquer your health goals.
Keto Charge – A Keto Pill That Actually Works (Review). Curious if Keto Charge can help you get into ketosis faster and help you with your weight loss goals? Read on for a full review, including key features, and see if it's for you.
5 Best Ketone Test Strips (and Alternatives). Want to know if your keto diet plan is working and you are in ketosis? Remove the guesswork with the best keto test strips available online.
Keto Custom Plan – An Athlete's Full Review. Is Keto Custom Plan right for you? Read this detailed review to find out what it's like, the pros and cons, who should get it, and much more.