Wondering if the keto diet is for you? Here's a look at the science-backed benefits as well as some disadvantages of the ketogenic diet so you can decide if it's for you.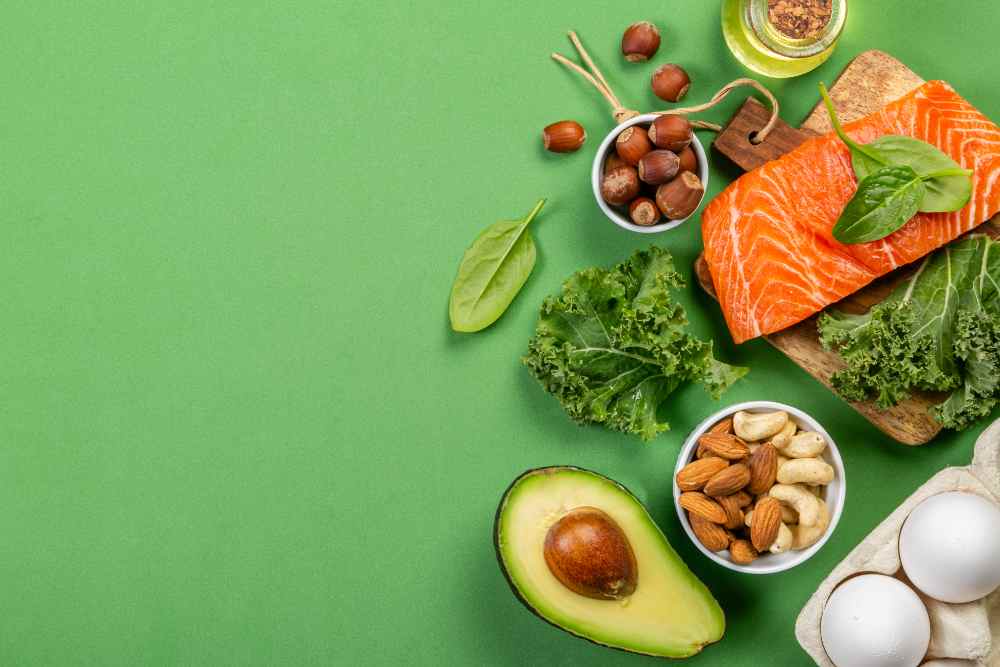 Have you heard about the Keto Diet?
Of course you have!
It's the single most talked-about diet and eating plan of the last decade!
You can't get on the internet without running into some article, blog post, video, webinar, or landing page talking about how "The Keto Diet changed my life!" or "Lose X pounds and eat healthier with the Keto Diet!"
Chances are, you've probably got friends and/or family members who've also sung the Keto Diet's praises ad nauseum.
But how much do you really know about the Keto Diet?
In this post, I want to take a closer look at the diet, what it's all about, what the benefits of the Keto Diet are, as well as its disadvantages.
By the end of this page, I think you'll agree that the Keto Diet truly does have a lot of potential, provided you take care to mitigate the risks.
Let's jump right in!
The Benefits of the Keto Diet
Before we dive into the (surprisingly many) benefits of the Keto Diet, I want to take a quick minute to first explain what the diet is.
"Keto" stands for ketogenic, which is derived from the word "ketogenesis". Ketogenesis is described as "a metabolic pathway that produces ketone bodies, which provide an alternative form of energy for the body."
The main draw of ketogenesis is that it primes the body to burn fat for fuel instead of carbohydrates, speeding up weight loss.
The body is constantly producing small amounts of ketone bodies that can make 22 ATP each in normal circumstances, and it is regulated mainly by insulin.
In a state of ketosis, ketone body production is increased when there are decreased carbohydrates or increased fatty acids.
So, basically you eat less carbs (your primary source of energy) and increase your fatty acid intake to provide a secondary backup energy source.
⭐ Benefit 1: Weight/Fat Loss
When you deprive your body of carbohydrates, it induces ketogenesis and increases the amount of fat that's burned for energy.
As your body grows more accustomed to burning dietary fat, it also becomes more efficient at burning stored fat (in your fat cells) for energy.
This allows your body to more effectively utilize the fat it has stored around your midsection, the backs of your thighs/glutes, backs of your arms, and everywhere else it likes to store fat.
The more fat you burn, the more weight you lose—leading to the slimming-down results that we all want!
Multiple studies and meta-analyses have proven that the ketogenic diet is one of the best for long-term, sustainable weight and fat loss.
---
⭐ Benefit 2: Greater Mindfulness
One massively important part of any diet/eating plan is making sure you're eating the right foods and avoiding the wrong foods.
Without really diving into the nutrient breakdown of what you're putting in your body—making sure you get enough protein and fats without overdoing it on carbs—you can never be sure whether you're eating "right" or "wrong".
But diets like the Keto Diet that focus on nutrient composition of foods will make you more mindful of what you're eating. Increased mindfulness helps you to develop healthier eating habits—you'll eat more "good" food and avoid "bad" food.
See also: Keto vs. Paleo: Pros, Cons and Differences
⭐ Benefit 3: Reduced Appetite
One major reason that you often feel hungry is because of your sugar/carb intake.
To explain it simply: when you eat a lot of sugar/carbs, it raises your blood sugar levels abnormally high, so your body produces insulin to lower those levels.
But often, the insulin lowers it too much, so your appetite hormones are triggered to try and get your blood sugar levels back up to "normal."
When you inevitably snack on high-carb/high-sugar foods in response to this appetite increase, the vicious cycle starts all over again.
Many people find their appetite is decreased due to their higher intake of protein and fat.
The great thing about the Keto Diet is that you're mostly avoiding/limiting sugar and carbs, so there are no surges and crashes in your blood sugar, which helps to reduce hunger levels and curb your appetite1.
The steady influx of fat-based energy keeps your blood glucose levels mostly stable, so your appetite stays stable, too.
Both protein and fats satiate your hunger/appetite far more effectively and for longer than carbs.
⭐ Benefit 4: Targeted Weight/Fat Loss
I know that I already talked about the weight and fat loss resulting from the diet, but I want to highlight one of the main benefits of the Keto Diet—specifically, where the fat is "lost" from.
Your body stores a lot of fat in your abdominal cavity, and this visceral fat is harder to eliminate than the subcutaneous fat stored beneath your skin. It takes a low-carb diet like the Keto Diet to switch your body from "storage mode" to "burning mode" for the fat stored around your belly and love handles.
Are you looking for a keto meal plan custom-made for you? Check out my full breakdown of Keto Custom Plan, a digital keto meal planner that builds an individualized keto meal plan tailored to you.
A lot of people who go on the Keto Diet experience weight loss around their abdominal cavity—i.e. belly fat loss2.
Not only does this lead to better physical appearance, but it's also significantly better for your health due to the higher risk of cardiovascular and metabolic disease caused by excessive visceral fat.
Not bad!
⭐ Benefit 5: Lower Cholesterol
High-fat, low-carbohydrate diets do two amazing things for your cholesterol levels.
First, it increases the production of "good" HDL cholesterol – which regulates your "bad" LDL cholesterol. By raising HDL cholesterol, you help your body more effectively manage the presence of LDL cholesterol in your bloodstream—ultimately lowering total cholesterol levels.
Second, keto reduces blood triglycerides — Triglycerides are basically unused calories turned into fat for storage. High triglyceride levels not only indicate greater fat storage, but also play a role in cardiovascular disease.
Looking for a way to get into ketosis faster? Supplementing is a great way to do so, both lessening the symptoms of the "keto flu" and helping you stay on track. Check out my guide to the best keto pills for more information on how they can help you master the keto diet.
Thanks to the fact that your body is burning a lot more calories on the Keto Diet—and specifically more fat calories—your triglyceride levels will drop sharply along with your cholesterol.
Both of these benefits of the Keto Diet will make you exponentially healthier and less prone to heart attacks, strokes, atherosclerosis, and other cardiovascular conditions.
⭐ Benefit 6: Lower Blood Sugar and Insulin
Remember how we talked about the insulin spikes and crashes caused by high blood sugar levels?
Diabetics have to be very concerned about both their blood sugar and insulin levels, monitoring them around the clock.
One reason the Keto Diet has become so popular is that it can be quite effective at helping to manage, prevent, and even treat diabetes.
Because carbohydrate intake is so low, blood sugar and insulin levels tend to remain mostly stable throughout the day.
⭐ Benefit 7: Reduced Cancer Risk
Say what?!
Studies have found that going on the Keto Diet can help to improve cancer treatments, making chemotherapy and radiation more effective.
One study even found that a diet high in long-chain triglycerides helped to combat certain types of cancer directly.
There's a lot more research needing to be done, but preliminary evidence already points to the Keto Diet as being a truly remarkable tool to use to manage and treat cancer—as well as improve your overall health while undergoing cancer treatments.
What are the Disadvantages of the Keto Diet?
We've talked a lot about the benefits of the Keto Diet above, but before you go out and buy every keto cookbook you can find and go full-speed-ahead on this new low-carb, high-fat eating plan, you need to first understand the disadvantages—because there are some to know about!
Disadvantage 1: Adverse Health Effects
Some people who remain on the Keto Diet for extended periods (years, rather than just months) may experience negative effects on their health, including but not limited to:
These aren't guaranteed across the board, but they are a risk to be aware of.
Disadvantage 2: Keto Flu
The "Keto Flu" refers to a series of adverse flu-like side effects resulting from the low-carb, high-fat diet. Symptoms may include:
Fatigue
Low blood sugar
Headaches
Vomiting/Nausea
Constipation
Low exercise tolerance
This is more common at the onset of the diet while your body is adapting to the new paradigm of burning fat for energy rather than carbs.
This is a temporary phase, lasting anywhere from two days to a couple of weeks.
There are ways to mitigate the Keto Flu, including keto pills, which help you get into a state of ketogenesis faster (one of my favorites is Keto Charge, which I've tried and reviewed here).
Other keto supplements that can help you get over the keto flu hump include MCT oil, Omega-3 fatty acids, and vitamin D.
But for most, the Keto flu is very short-lived and passes as your body adapts to the diet.
Disadvantage 3: Complications with Existing Conditions
Some people should avoid the Keto Diet to the risk of complicating existing conditions, including:
Women who are either pregnant or breastfeeding
People with eating disorders
Diabetics who are insulin-dependent
Anyone with pancreatitis or kidney disease (due to the strain placed on these organs)
Really, and like any kind of diet, if you're going to try the Keto Diet, it's best to consult with your doctor first to make sure your body can handle the change.
Keto Diet Pros and Cons – FAQs
Is the keto diet good for athletes?
Endurance athletes (like marathon runners, triathletes, etc.) may find that switching from glucose to fat as the primary energy source can improve their athletic performance.
However, athletes who engage in high-intensity, short-duration sports (such as sprinters, football players, etc.) will notice visible drops in their performance. This is because glucose is a quick-acting, easily available source of energy that your body can access instantly.
Fat, however, takes much longer to utilize, which means athletes' bodies may respond more slowly and "run out of steam" faster for high-intensity exercise.
Can I drink alcohol on keto?
Most alcohol contains some form of carbs—after all, it's the sugar that ferments and turns to alcohol.
However, there are a few alcohols that are carb-free, including rum, gin, whiskey, vodka, and tequila. Some beer and wine options are also fairly low in carbs.
While alcohol isn't the best addition to your diet, it is "allowed".
Who shouldn't try the keto diet?
As mentioned above:
Women who are either pregnant or breastfeeding
People with eating disorders
Diabetics who are insulin-dependent
Anyone with pancreatitis or kidney disease (due to the strain placed on these organs)
The Bottom Line
The benefits of the Keto Diet are pretty clear, and surprisingly numerous. That explains why it has become such a popular diet in the last decade, doesn't it?
If you're looking for a way to shake up your eating plan and change the way you approach food, the Keto Diet may be just what you need.
It has the potential to be a game-changer and take your weight/fat-loss efforts to the next level!
More Keto Guides and Resources
5 Best Ketone Test Strips (and Alternatives). Want to know if your keto diet plan is working and you are in ketosis? Remove the guesswork with the best keto test strips available online.
6 Best Keto Cookbooks for Mastering the Ketogenic Diet. The right keto cookbook can give you clarity and the recipes to keep your tastebuds happy and your weight loss goals on track. Here's a review of the best keto cookbooks on shelves right now.
How Much Water Should I Drink on the Keto Diet? Staying properly hydrated helps you stay in ketosis and speeds up fat breakdown. Here's a detailed look at how much water you should drink on the keto diet.