Is Keto Custom Plan right for you? Read this detailed review to find out what it's like, the pros and cons, who should get it, and much more.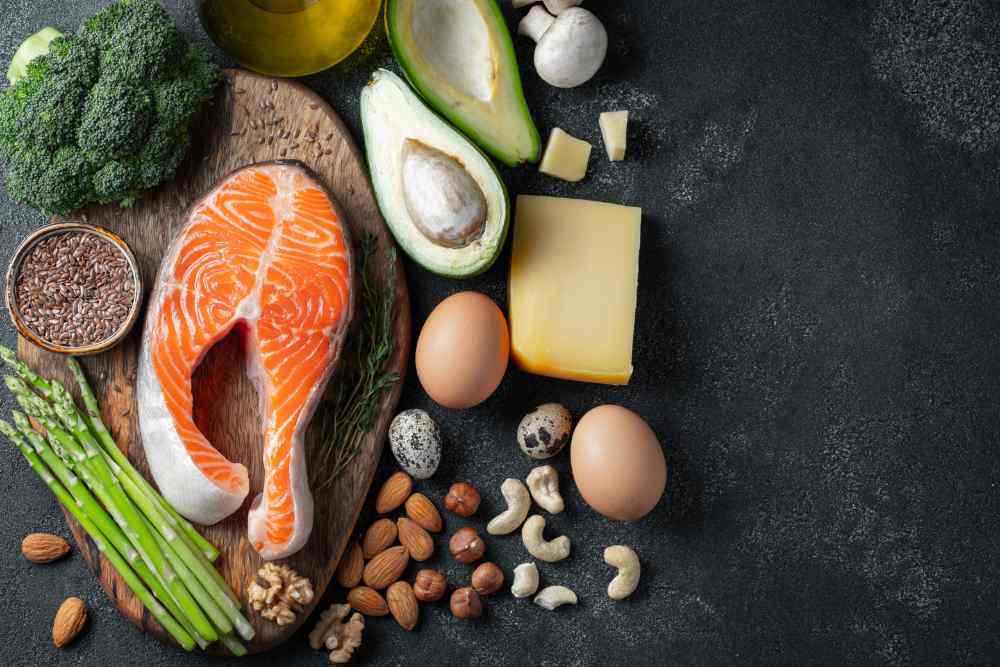 Keto has come a long way since it was first stumbled upon during the 1920s at the Mayo Clinic.
Originally designed to help treat seizures in children [1], this high-fat and low-carb meal plan has exploded in popularity thanks to its ability to help burn body fat, reduce the risk of type 2 diabetes and improve metabolic health [2].
Although keto has been shown to be very effective in helping countless people burn fat through ketosis (a metabolic process that targets fat as an energy source), it's not an easy diet to follow.
Especially for people who have never really tried keto before.
Nailing the right balance of macros each day is difficult, and consistency is crucial to get the most of the diet.
That's where Keto Custom Plan steps in.
It's a customizable meal plan that helps you quickly get into a ketogenic state so that you can torch fat and shed excess weight.
But does it work? Will it work for you?
I bought it for myself and gave it a rip.
Here's my full review of Keto Custom Plan.
Keto Custom Plan – What is it?
Keto Custom Plan, as you can probably guess from the name, is a customized diet and meal plan based off of the popular and well-proven ketogenic diet, which exploded in popularity around 2017.
Although there are a few variations of this diet in use today, including Atkins and MCT keto, Keto Custom Plan relies on the classic 4:1 formula to achieve ketosis, a metabolic process that targets fat as an energy source.
The plan starts with a survey asking the basics of your present health, including age, activity level, sex and so on.
With the information you provide, the program pumps out a detailed meal and ingredient list that you can use to get started on your fat-burning journey.
How Keto Custom Plan Works
One of the main issues people have when it comes to losing weight and eating an optimal diet isn't a lack of knowledge.
It's having a simplified plan that removes the second-guessing. Tells you exactly what and how much to make with each meal. And gives you the peace of mind knowing that your meal plan is specialized to you.
And that is the main value of this plan.
The whole "custom" part of it.
After all, there are literally tons of different keto cookbooks on the market, but very few, if any, breakdown portion sizes and create a customized plan for you and your tastes, activity level, sizes, sex, and so on.
Perhaps most powerfully, the diet is specifically help you to target a specific weight, and the portion sizes are planned accordingly.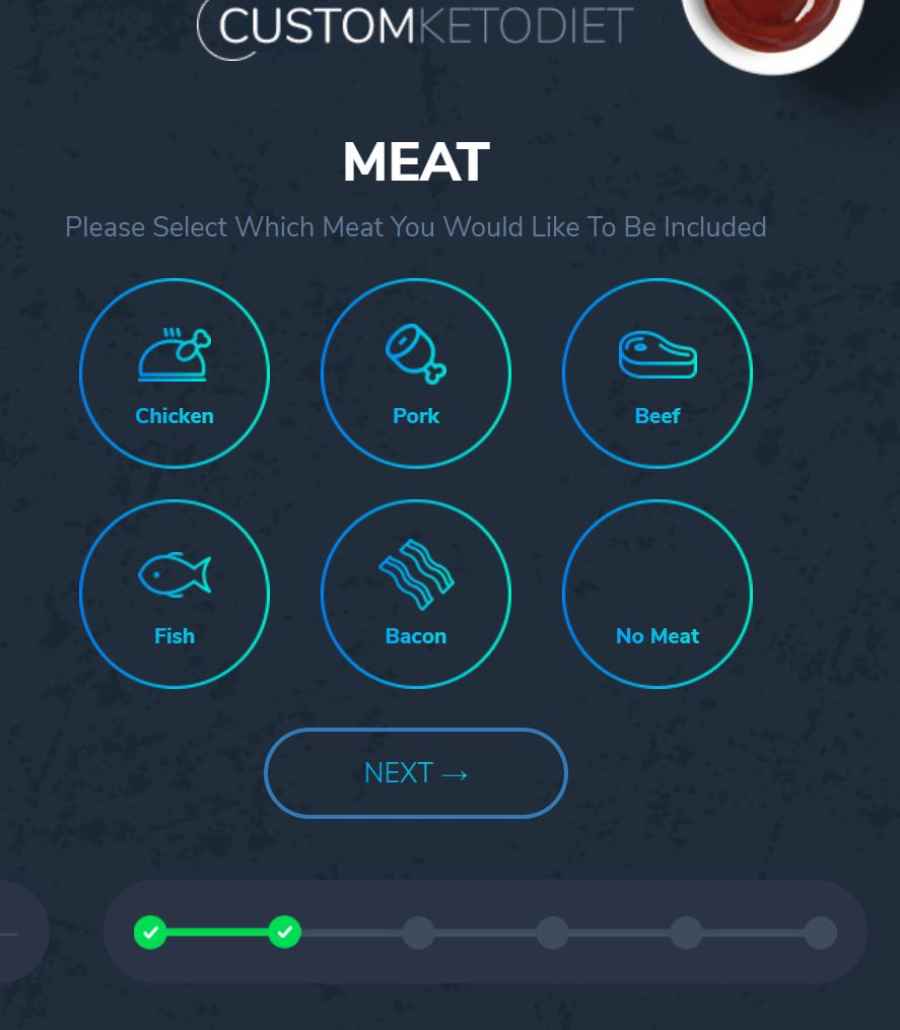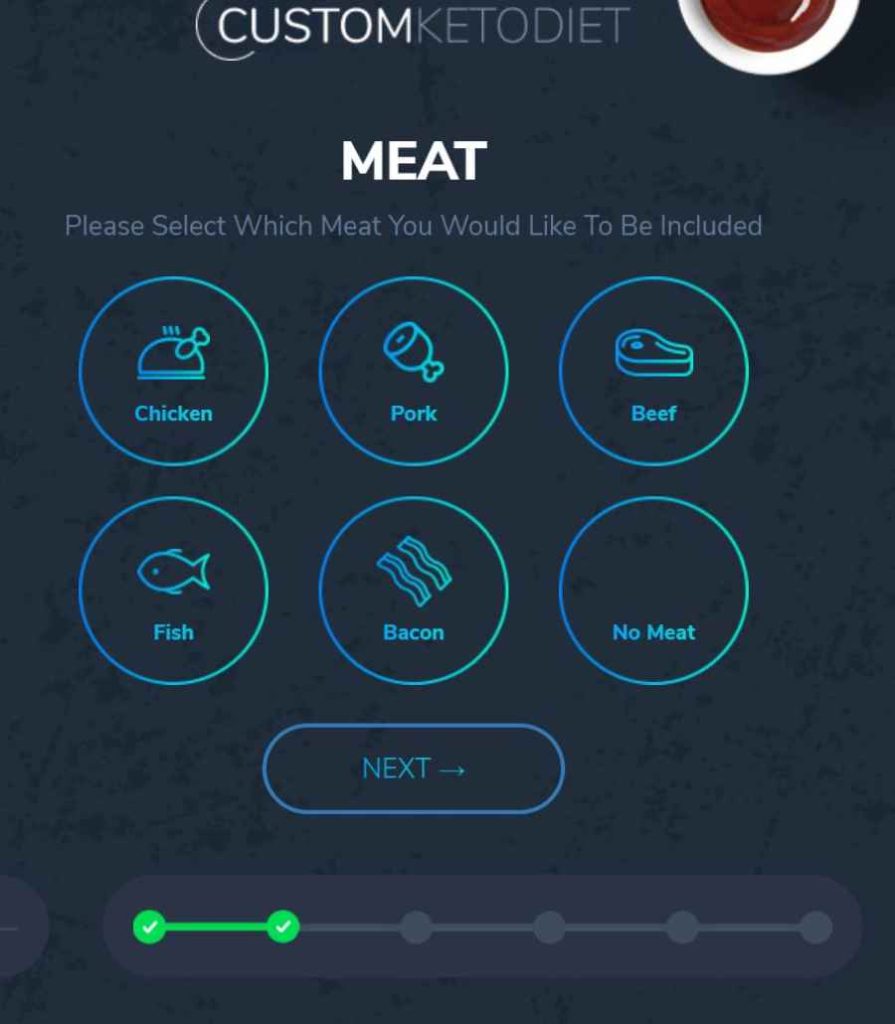 Once you've inputted all of your information, you get a dashboard of your target macros for weight loss, including total calories, recommended fats, protein, water intake, and much more.
All of this information is used to create a menu and plan that is unique to you and the foods you like.
From there, you get pushed to a sales page, where you have to order the customized keto plan.
Keto Custom Plan – What I Liked
So after I had inputted all of my payment information, and gone through the long, drawn-out process of declining all of the upsells, finally—my custom diet plan.
I'm not gonna lie…
I really like the way this meal plan is set up.
As you can see, here's a quick look at my meals for the first two days:
These meals were assembled to the specifications of my favored foods and daily energy expenditure that the program calculates during the onboarding process.
Clicking on each meal gives you a detailed breakdown of the macros, including protein, fats, carbohydrates, and kCal.
Additionally, each meal lists the ingredients and a step-by-step recipe, both in video and list form, which reduces the guesswork on making the meals.
Pretty friggin' neat-o.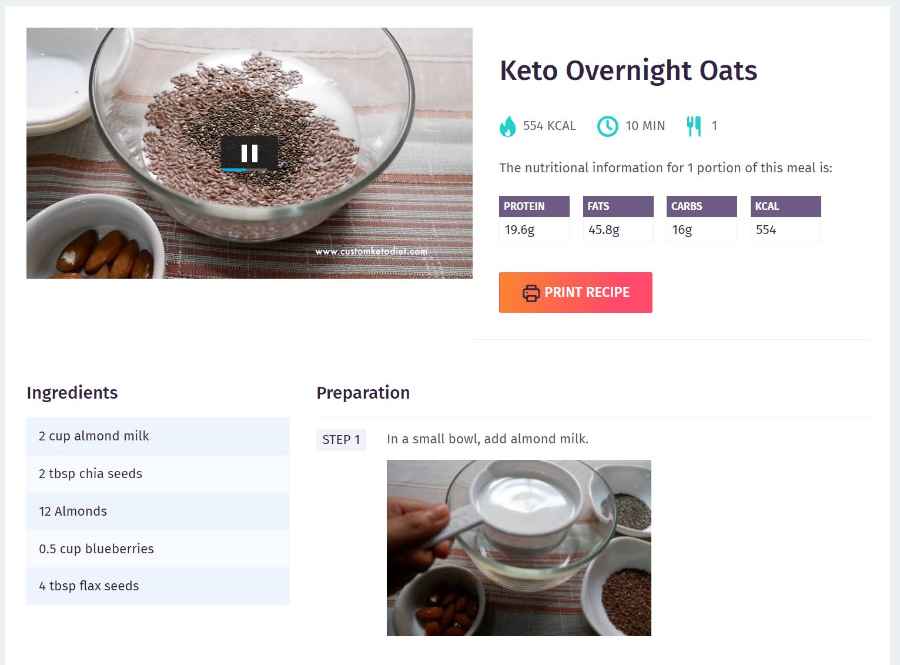 Whether you are a newbie to keto or experienced with this type of meal plan, Keto Custom Plan keeps it simple.
There are some more things that I really like about this program:
You can swap out your meals for keto-friendly meals at fast food places like Subway, Wendy's, McDonalds, and many more.
Downloadable shopping list to make picking up your ingredients painless at the grocery store.
Printable recipes and meal plans so that you don't need to have your computer or smartphone in front of you when cooking.
Responsive meal plan—changing ingredients is easy and keeps your macros properly balanced.
Significantly cheaper (and easier) than hiring a nutritionist or dietitian to create a custom plan for you.
In other words, this program removes any excuses that might come up with following your meal plan.
What I didn't like about Keto Custom Meal Plan
Like a lot of digital programs like this one, there is an almost endless barrage of upsells.
Once you log in to the dashboard, you have to watch a video pitching VIP upgrades, coaching, etc etc.
Anyways.
Once you finally get through it, there's a ton of stuff to go through, including, yup, your custom diet plan!
Will Keto Custom Plan work for me?
Like many meal plans and diet strategies, it depends on what your goals are.
For those looking to lose weight, keto has been shown to burn fat and can improve general metabolic health. There are a ton of benefits to the ketogenic diet.
Studies have found keto to decrease food cravings [3], increase calorie expenditure, and even help promote fat loss thanks to decreased insulin levels [4].
For high-performance athletes, keto is a bit of a mixed bag, with anaerobic performance decreasing with low-carb, keto diets [5].
Ultimately, for most people who simply want to get a little healthier, and even weekend warrior rec athletes, keto is an excellent way to burn fat and lose weight. The proven recipes in Keto Custom Plan will help you with your weight loss goals.
How much is Keto Custom Plan?
The base version of Keto Custom Plan is $37 (USD) and it includes the full customized meal plan.
This is a one-time cost.
There are no recurring subscriptions cost and access to the program is for life.
[Heard enough? You can order Keto Custom Plan securely at their official website here.]
There is also an additional up-sell that included The Keto 101 Ebook and Video Program which gives you more information and tips on keto diets, how they work, and more.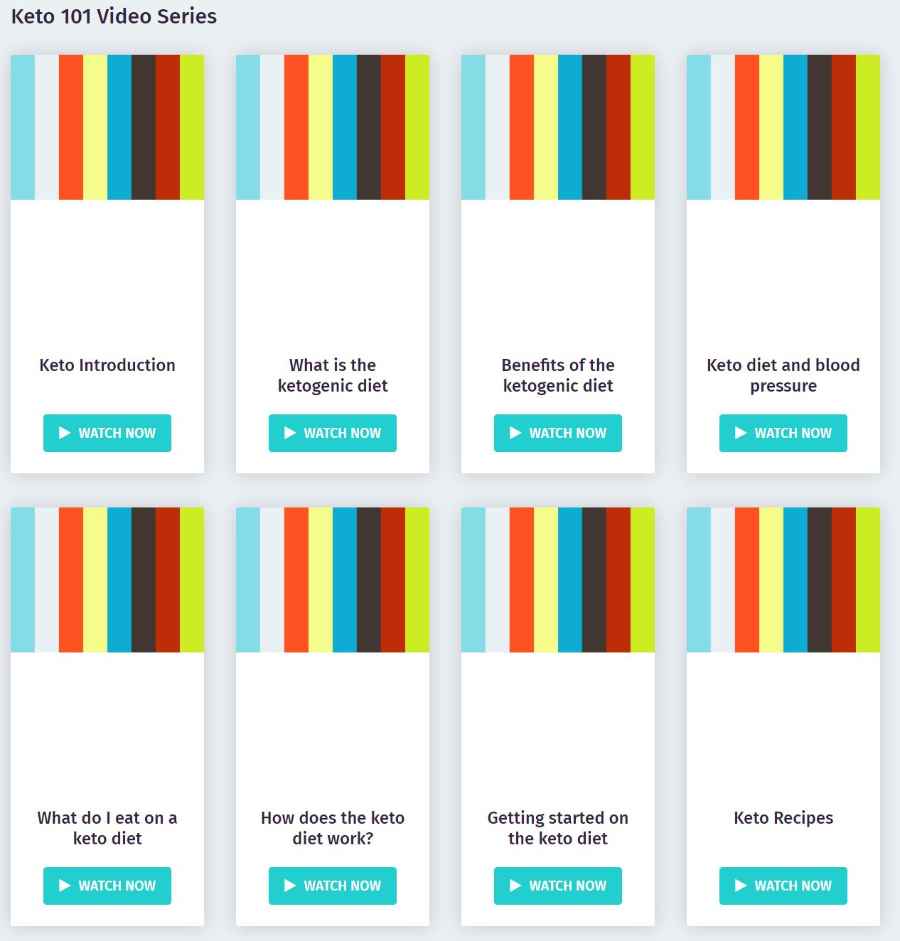 If you haven't done keto before, or done a diet that is this regimented, I'd highly recommend the added resource (costs just $19.99 and is only available at time of purchase).
The videos cover all of the basics of the keto diet and this particular program, including:
The basics of keto
Benefits of ketogenic diets
Tips and tricks for sticking to your diet
And more.
The eBook is even more comprehensive, with 26-pages of information and tips, including common mistakes, how to track whether you are in ketosis, how keto helps burn fat, frequently asked questions, and so on.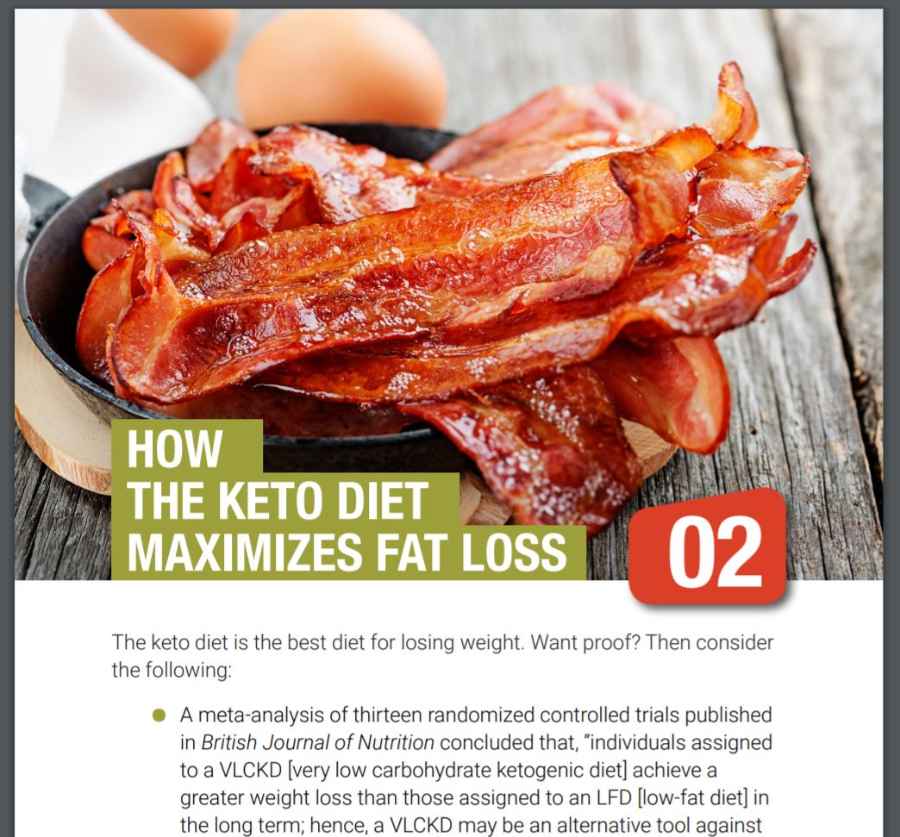 If you've done this diet before, and you are comfortable with it, the Keto 101 add-on isn't necessary. Save the $20.
But if you're a little unsure, and want to get a firmer grasp on keto, how it works, and some of the more common pitfalls, the Keto 101 add-on is worth tacking on to your order.
Quick Overview
Keto Custom Plan is a specialized online meal plan for the keto diet.
Unique to your goals, activity levels, sex, and so on.
Ingredients can be swapped and each meal includes fast food alternatives.
Includes printable recipes, ingredient list, and video recipe instructions.
$37 for lifetime access to the plan
To recap:
Keto Custom Plan is a proven and powerful way to implement the keto diet.
It is available exclusively at the Keto Custom Plan website and includes a 60-day money-back guarantee so that you can invest in your health and fat loss with confidence.
---
Keto Custom Plan — FAQs
What are some alternative meal planners and apps?
The benefits of meal planning apps include total personalization and being drastically inexpensive compared to hiring a nutritionist to put together a detailed meal plan based on your specific
While not a keto diet plan, Beyond Body offers an alternative meal planning app that also gives you a workout schedule with a comprehensive meal plan. Both are tailored to your specific needs in the kitchen and in the gym.
In my review of Beyond Body, I found that it was extremely effective at addressing specific dietary needs and factored in my daily activity levels and BMI to outline a one-of-one diet plan.
---
Related Resources
5 Best Ketone Test Strips (and Strip Alternatives). Want to know if your keto diet plan is working and you are in ketosis? Remove the guesswork with the best keto test strips available online.
5 Best Cookbooks for Meal Prepping. Ready to take your nutrition to the next level? Here are five killer cookbooks for meal prepping that will help you master your diet and nutrition.
Keto Charge – A Keto Pill That Actually Works (Full Review). Looking for a keto pill to help you get into keto faster (and keep you there)? Here's a detailed look at one of the best on the market.