While most flavored beverages are heavy on sugar and carbs, everyone's favorite morning drink, coffee, is perfect for keto. Here's how to keep coffee keto, the right sweeteners to use, and different ways to enjoy your java while staying in ketosis.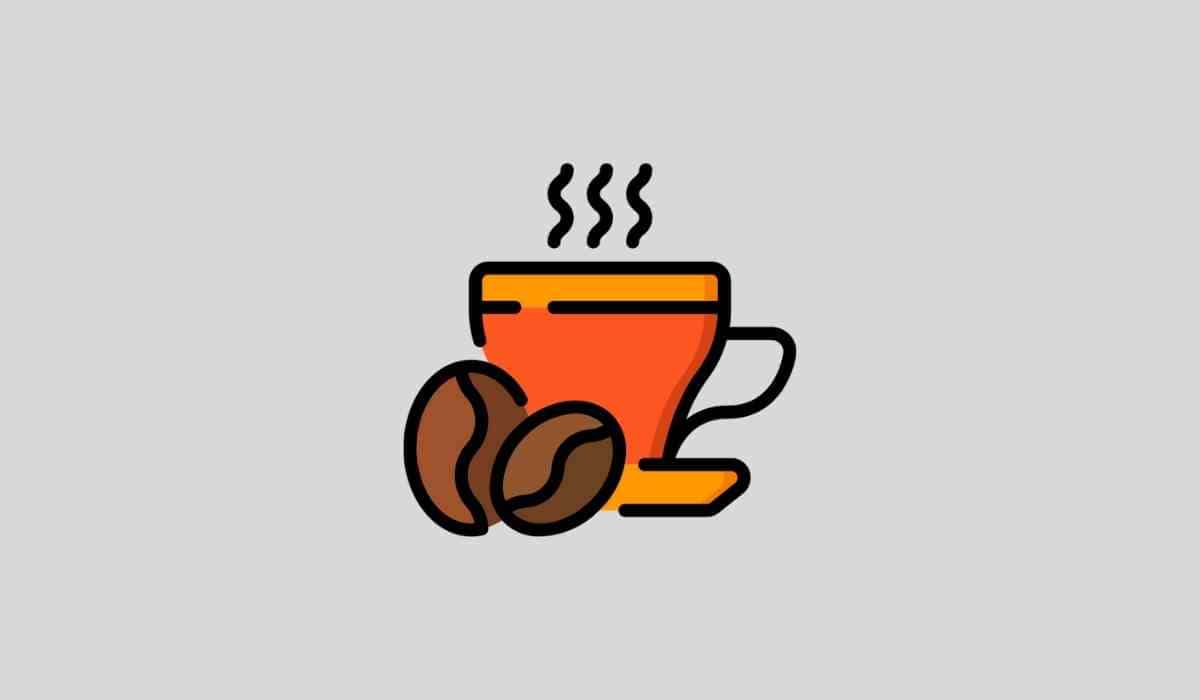 Here's a fun fact for ya…
Did you know that over 150 million people in the US drink coffee?
With those kinds of numbers, it's no surprise that people on keto want to know if they can continue drinking the elixir of life.
Well, you'll be happy to know that you absolutely can!
…but not just any drink that contains coffee or espresso is Keto-approved.
In this article, we are going to take a look at the benefits of coffee as it related to the keto diet.
How to prepare and drink coffee properly so that you stay in ketosis.
And we'll offer up some sample keto-friendly coffees to inject into your meal plan.
Let's jump right in.
Fun ☕ Fact: Coffee doesn't just give you a buzz when you are feeling lethargic. It's also been shown to be good for brain health, reducing the onset of Parkinson's and Alzheimer's in multiple studies1,2.
Keto and Coffee – A Match Made in Weight-Loss Heaven
Not only is coffee okay to drink while on Keto, enjoying a cup or two can actually enhance your efforts!
First, you should know that a ketogenic or "Keto" diet, refers to one that's low in carbohydrates and high in fats and protein.
As our body derives glucose from carbohydrates, we store it or use it for energy.
When we no longer have enough glucose due to the lack of carbs, our body breaks down stored fat by generating ketones, instead.
Our bodies acclimate to this fat-burning metabolic state for fuel, which can consequently lower and regulate both blood glucose and insulin levels.
See also: 7 Benefits of the Ketogenic Diet
This results in your body becoming a fat-burning machine.
Coffee is also a fat-burning wonder drink in its own right.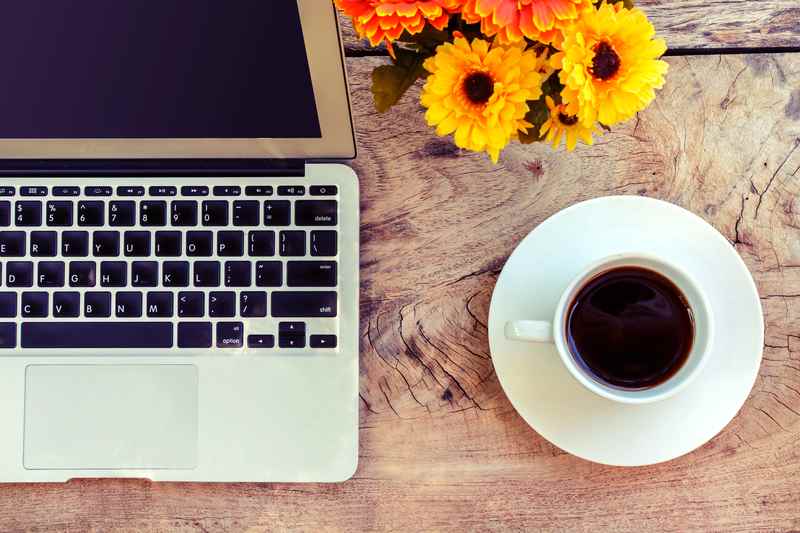 The fact that it is virtually carb-free is enough to impress anyone on Keto.
It also has zero calories.
You read that right! You can drink a cup o' Joe without breaking a fast or spiking your blood sugar!
Where carbs and hidden sugars come in, is just what we add to it.
Coffee is naturally the perfect Keto drink.
Due to the caffeine content naturally found in coffee beans, it's been found to increase alertness, boost cognitive function, help with weight loss, and more.
It's been described as "ergogenic for aerobic endurance, muscle strength, muscle endurance, power, jumping performance, and exercise speed."
Moreover, various studies have suggested that ingesting acute caffeine half an hour before aerobic exercise increased maximum fat oxidation.
Have you ever noticed that when you drink coffee, you have fewer cravings or reduced appetite?
That's because caffeine, along with chlorogenic acids, has been proven to reduce feelings of hunger.
Fun Fact: Using supplements for keto can also help you reduce hunger pangs and cravings. Exogenous ketones–otherwise known as keto pills–have been shown to reduce appetite, increase ketone levels (by over 300%!), and help get you into ketosis significantly faster. I've reviewed a bunch of the popular ones on the market. You can read the full round-up of the best ketogenic diet pills here.
Instead of grabbing a snack, you could feel equally as satisfied by sipping on a nice espresso.
Also due to caffeine content, coffee can help keep us focused, alert, and with more energy.
This can be a great tool for work, school, and especially for workouts.
You may even feel more motivated to keep going at the gym, accomplishing new PRs, or going faster on your sprints.
Use that energy during your workout, and you may also see significantly reduced muscle pain after drinking it.
Keep in mind that the benefits directly correlate with the quality of coffee you're drinking.
If you're mixing up some instant Nescafe, you likely won't see as many health benefits as opposed to if you select an organic coffee full of antioxidants and nutrients.
How to Sweeten Coffee and Keep it Keto-Friendly
When speaking about all the benefits coffee has, we are referring to black coffee.
Adding sugar to your coffee is a great way to spike your blood sugar and kick yourself out of keto. Even a little bit. Because it's likely that you're not just going to have one cup.
The average coffee drinker has at least 3 cups a day, remember.
If you like sweetener in your coffee, though, you aren't out of luck!
You just have to be careful.
It's not just as simple as looking for "sugar-free" or "low-calorie" options.
Natural caloric sweeteners, such as honey, agave, or maple syrup all taste good but are packed with carbs and calories. Even coconut sugar.
Then you have sugar alcohols, like sorbitol, mannitol, xylitol, etc. which are low-carb, and low-calorie.
These shouldn't spike glucose levels, however, they're not the tastiest for sweetening coffee.
Artificial Sweeteners are great in some ways, and not so great in others.
Splenda (sucralose), Nutrasweet (aspartame), and Sweet 'N Low (saccharin), are some of the most popular.
They contain virtually zero carbs, so for Keto purposes, they're great.
However, some artificial sugar substitutes have been linked to health issues such as diabetes, stroke, and dementia.
Namely aspartame.
So, if you can avoid those, your body will thank you for it.
Be careful of packaging that promotes being "Keto-friendly", as this term is very loose in marketing.
If you have any doubts, it's best to check the nutritional labels.
Best Sweeteners for Keto-Friendly Coffee
Okay, so what are the best sweeteners for coffee, then?
Stevia and monk fruit extract have proven to be great contenders.
They're both all-natural, very sweet, calorie-free, and carb-free!
Not to mention, both have a zero glycemic index!
There have been various studies that suggest that even artificial sweeteners can induce cravings, which could make it more difficult to stay on track.
However, no such thing has been proven with Stevia and monk fruit extract, so we continue recommending them.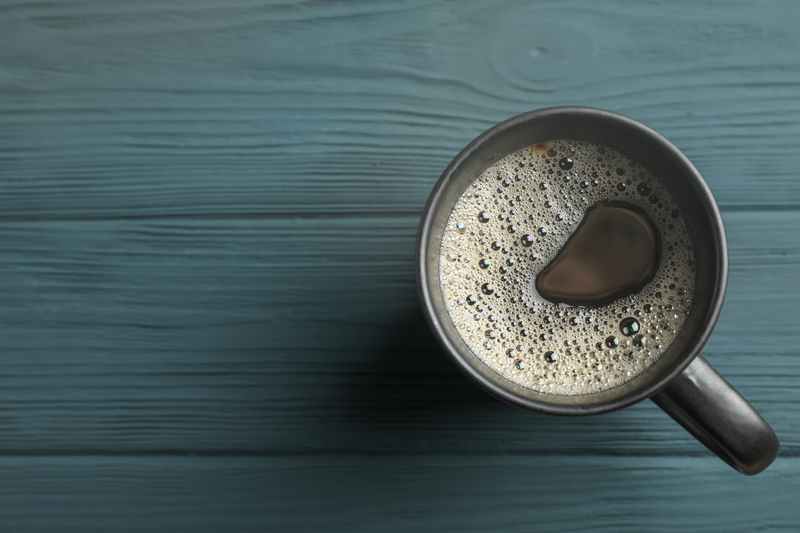 Ways to Drink Coffee on Keto
So, what are the ways you can drink coffee and still stay in ketosis?
The good news is, that there are different ways to prepare it and not feel like you're limiting yourself.
In fact, there are even ways to prepare your coffee that can help take you further into ketosis.
Black coffee
Black coffee is obviously the "easiest" way to make your coffee and know that it's not going to mess with your weight loss goals.
All you have to do is brew, pour, and go.
However, not everyone is a fan of plain, black coffee. Or perhaps you'd like to change it up every now-and-then.
Coffee with MCT oil
Coffee with MCT Oil is a Keto favorite, as it's been shown to boost metabolism even more. (MCT oil is also one of the best supplements you can take for keto.)
While this may not be the first ingredient you think of adding to your coffee, it's worth trying for the metabolic benefits, alone.
First, what even is MCT Oil?
MCT stands for "medium-chain triglycerides", which refers to the chemical structure of fats we typically consume.
This particular type of triglycerides break down easily and head straight to the liver to be used as energy.
Why does this matter?
Because most fatty acids in MCTs can be broken down quickly by ketones to boost your energy levels while still keeping you in ketosis.
Not only that, but you may be feeling sluggish at times (especially during the first week or so) and really need some extra fuel. Combine all those benefits, and you essentially are going to lose more weight.
Coffee with coconut oil
Coconut oil is one of the most popular alternatives to using MCT oil, as it adds a bit of richness and flavor.
Coffee with Grass-fed butter
Another interesting way of drinking coffee while remaining in ketosis is by adding in grass-fed, unsalted butter or ghee/clarified butter.
As you may already know, butter is an excellent source of fats.
It provides steady, long-lasting energy while helping keep blood sugar levels steady.
Not only that, but it slows digestion, so you feel more satiated, longer.
Coffee with butter and MCT oil
Many people like to ramp up their results by adding both butter and MCT oil together in their coffee.
You could even add in some creamer or milk of your choice, so long as the carbs and sugars are low.
Heavy whipping cream is a great option, but just remember that the calorie content will go up significantly.
You've probably heard of "bulletproof coffee" which has become very popular in the last few years.
It's filling, boosts energy, helps with ketosis, and is a bit thicker and frothier than regular coffee.
Think of it as a Keto-friendly latte!
This is one of the most satisfying drinks, though make sure that if you drink more than one a day, that it fits into your macros and caloric requirements.
If you're someone who doesn't do well with caffeine, you could even use decaf coffee with butter and MCT oil and still get some nice benefits out of it.
Can you go to Starbucks while on Keto?
There are plenty of keto-friendly options at your local coffee shop. Like the rest of your keto planning, it comes down to paying attention to ingredients.
You could get a regular coffee or Americano, which is just espresso and water.
If it's hot out, make it an iced coffee or Americano.
Ice isn't going to disrupt your metabolic processes, and can be a much-needed pick-me-up on a warm day or before a workout.
Where things get tricky are when you start adding creamers and milks, which can contain a heap of carbs.
The Bottom Line
You can definitely have coffee while on Keto and in many instances, it can actually help you with your weight loss goals.
At the end of the day, keto shouldn't feel like a punishment. There is nothing wrong with wanting to enjoy the process.
The good news is that when it comes to keto and coffee, there are plenty of yummy options that can satisfy your palate, give you a kick of energy, and also keep you going strong with ketosis.
---
More Keto Guides and Resources
6 Best Keto Cookbooks for Mastering the Ketogenic Diet. The right keto cookbook can give you clarity and the recipes to keep your tastebuds happy and your weight loss goals on track. Here's a review of the best keto cookbooks on shelves right now.
Keto Charge — A Keto Pill That Actually Works (Review). Curious if Keto Charge can help you get into ketosis faster and achieve your weight loss goals? Read on for a full review, including key features, and see if it's right for you.
Keto Custom Plan – An Athlete's Full Review. Is Keto Custom Plan right for you? Read this detailed review to find out what it's like, the pros and cons, who should get it, and much more.