Wondering if the CrazyBulk Bulking Stack is an effective way to bulk up and increase muscle mass? Read on for a full and detailed review of this clinically-proven stack and see if it's right for you.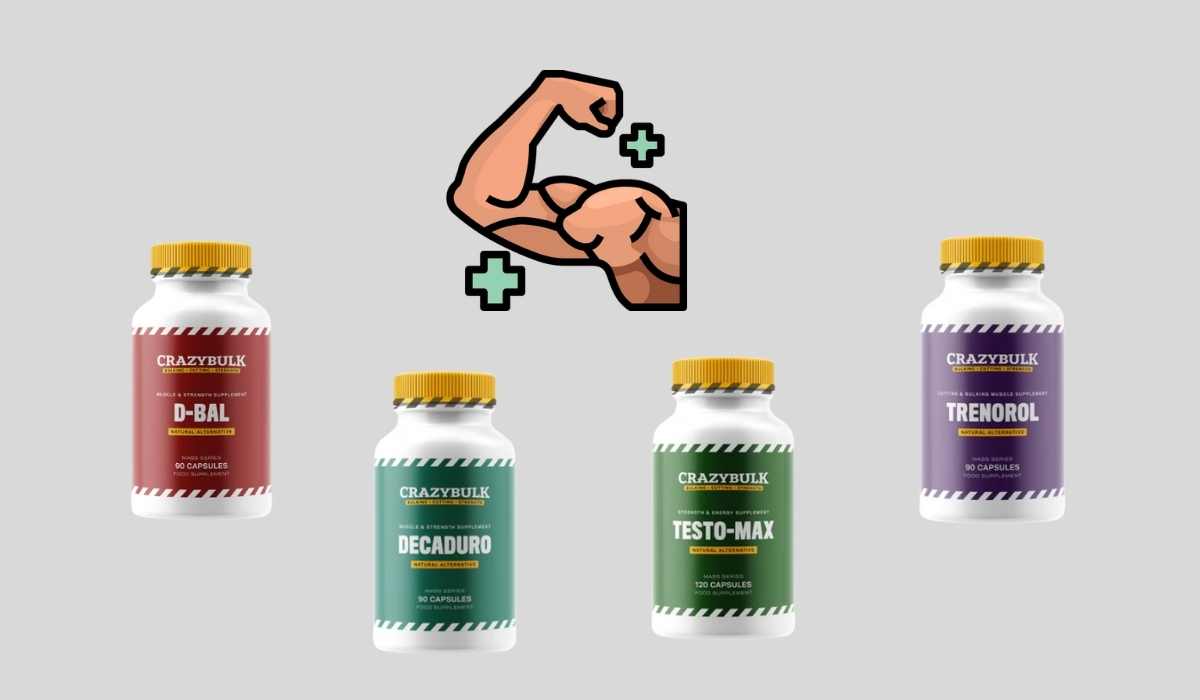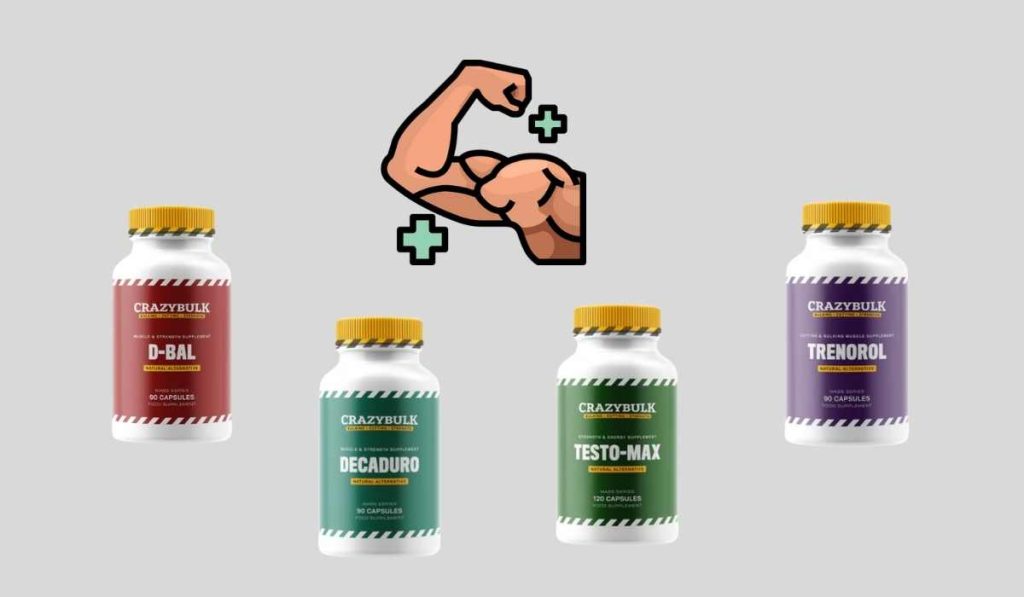 Building muscle seems straight-forward…
Get lots of protein, lift heavy things, and voila…
T-shirts start popping with muscle, the PRs get demolished.
But rarely is it this simple. And almost never that easy.
One proven strategy lifters employ for building epic muscle mass is something called bulking.
Fortunately, there are some quality bulking supplements and stacks designed to make this process much smoother.
In this review of CrazyBulk's Bulking Stack, we will look at this popular supplement company's four main supps, including key ingredients, and whether it's the right bulking stack for you.
Let's get right to it.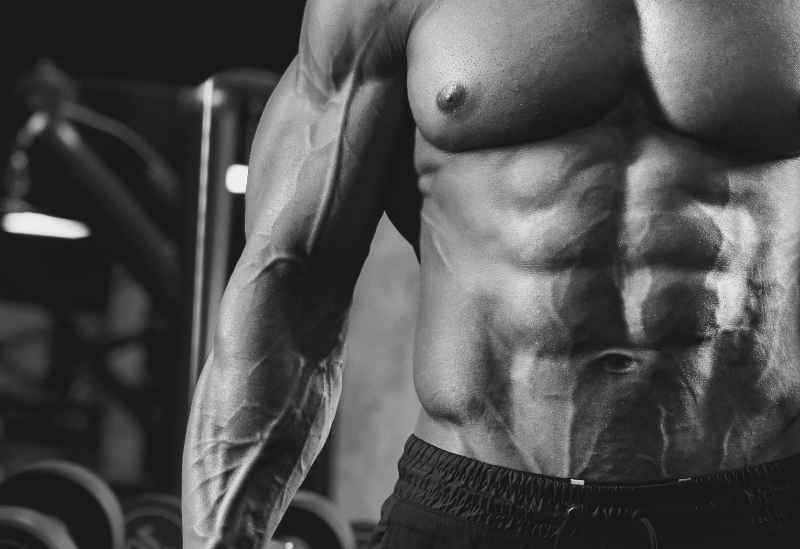 What is Crazy Bulk?
CrazyBulk is a supplements company based out of the United Kingdom that makes bulking stacks and supplements for lifters and athletes who want to get serious results in the gym.
Stuck with Your Training in the Gym?
Join 12,000 lifters and athletes and sign up for FREE access to my 5-day email course on how to conquer the most common gym mistakes.
From goal setting to lifting technique, you will learn how to overcome the mistakes in the gym that are holding you back from getting bigger and stronger.
Unsubscribe anytime. No spam.
The CrazyBulk Bulking Stack is a four-product stack that includes everything you need (outside of a gym membership ?) for getting your Hulk and bulk on.
The supplements are specifically formulated to help you perform better in the gym, recover faster, build more muscle mass, and get stronger.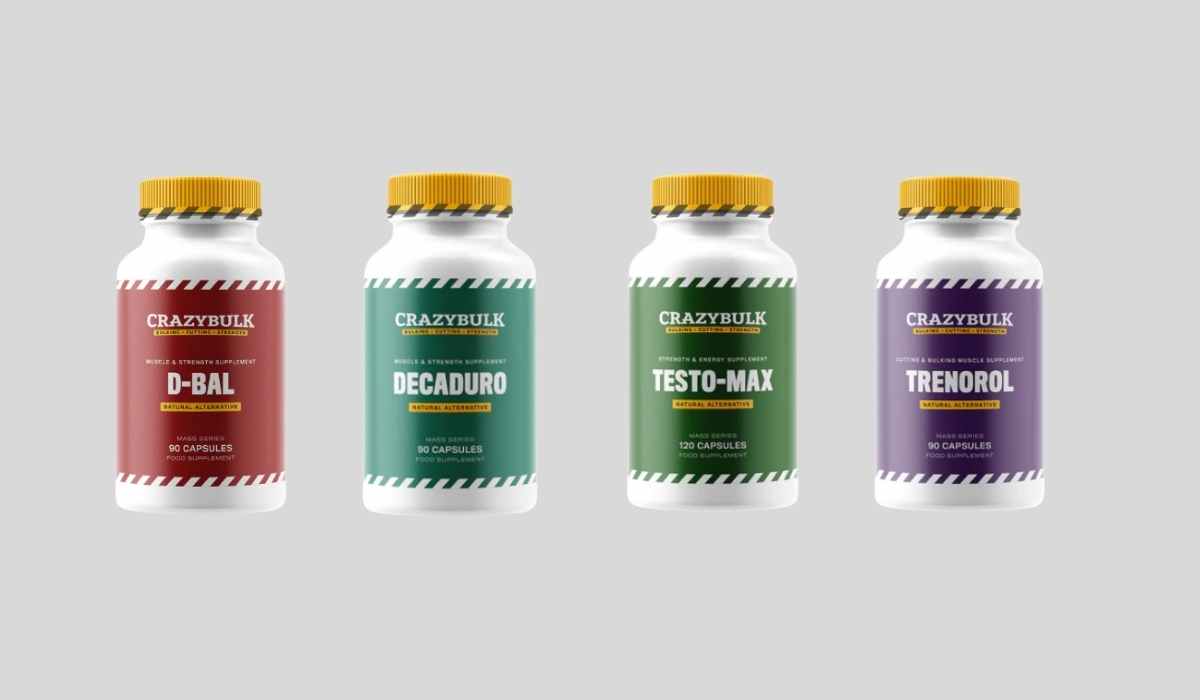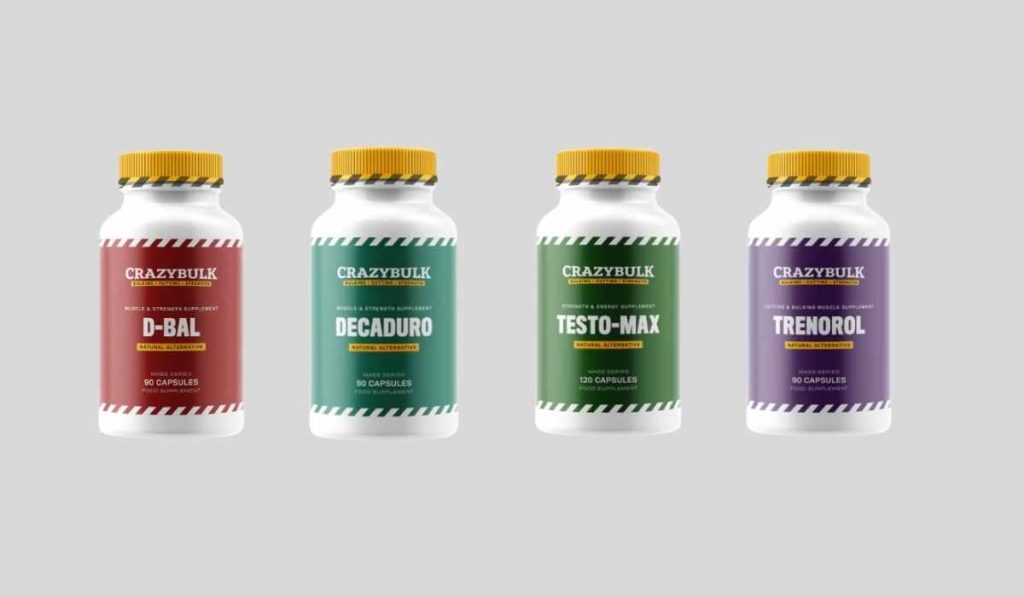 What are the Ingredients in the CrazyBulk Bulking Stack?
The four supplements in this stack include:
D-Bal
D-bal is a steroid alternative to dianabol (or, in science: methandrostenolone), the most effective (and also largely illegal) anabolic steroid on the planet.
But unlike dianabol, D-Bal is its synthetic cousin, made with a set of ingredients that mimic the way anabolic steroids behave.
In other words, you get most of the benefits of anabolic steroids without the whole "illegal" and "unsafe to use" aspects.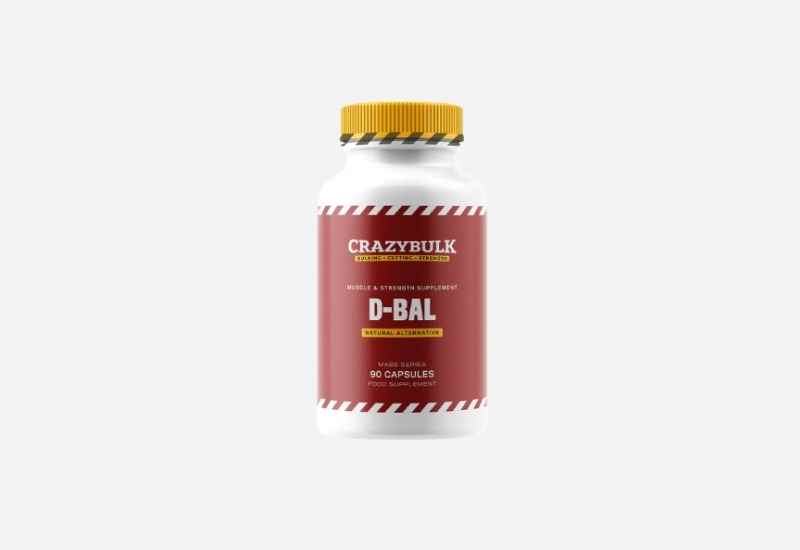 The benefits of D-Bal may include increase in hypertrophy and muscle mass, increased recovery times, and overall strength gains.
Ingredients in D-Bal include:
Vitamin D3 – 7.5mg
Vitamin D3 is an effective means of ensuring proper mineral and vitamin balance and supports muscle function1.
Magnesium – 60mg
Magnesium helps with just about everything muscle-related, including protein synthesis and improving skeletal muscle function2.
MSM – 800mg
MSM (methylsulfonylmethane) is the star of our show and has been shown to decrease inflammation and reduces oxidative stress levels, which can help you recover from your workouts faster3.
L – Isoleucine – 300mg
This is a powerhouse amino acid that promotes muscle mass and also helps to regulate body weight4.
Suma root – 200mg
Also known as Brazilian ginseng, research on this herbal root has shown it to be effective at raising natural testosterone levels5.
Ashwagandha – 200mg
Tribulus Terrestris – 75mg
Sodium Hyaluronate – 30mg
A naturally occurring substance in the body, it helps prevent aging (particularly in the skin) and helps promote joint health, making it ideal for promoting recovery12.
Testo-Max
Testosterone is the lifeblood of GAINS in the gym.
It fuels muscle gain and muscle recovery13 and health testosterone levels is linked to a huge range of better health outcomes, from improved sexual function14 to reduced risk of chronic diseases15.
Testo-Max, as the name would suggest, is specifically formulated for boosting testosterone levels so that you can get stronger, recover faster, and build a metric ton of muscle mass.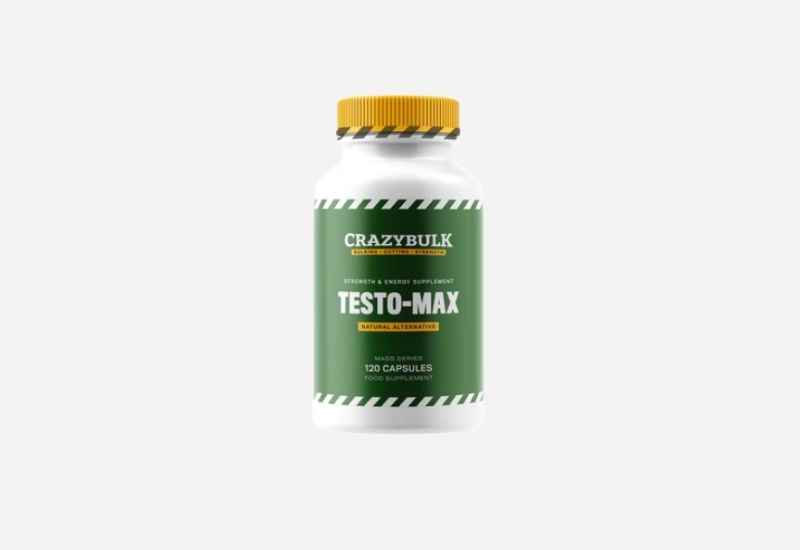 As part of your bulking program, it is to be taken each morning when you wake up to kickstart your testosterone levels for the day (and workout) ahead.
The primary ingredient in Testo-Max is D-Aspartic acid, with one serving including 2,352mg.
There are a variety of other clinically-proven testosterone boosters in Testo0Max, including bioperine, Vitamin D3, zinc and more.
Made with all-natural ingredients, Testo-Max is your sneaky weapon for drop-kicking your PRs and packing on muscle.
Here's a closer look at the primary ingredients in Testo-Max:
D-Aspartic Acid – 2,352mg
A key amino acid that occurs naturally in the body, D-Aspartic Acid has been shown to increase testosterone levels by an average of 42%16 (!!!). Other benefits of DAA include increased levels of growth hormone and insulin-like growth factor 1.
Vitamin D3 – 52mcg
Vitamin D3, something your body produces when you get some sun, is another vehicle for increased testosterone. One study showed that supplementing with D3 increased testosterone levels by 25% over a 12-month period17.
Magnesium – 200mg
Vitamin B6 – 20mg
Other ingredients in Testo-Max include:
Vitamin K1 – 20mcg
Zinc – 10mg
Nettle Leaf Extract – 40mg
Ginseng Red Powder – 40mg
Fenugreek extract – 40mg
Boron – 8mg
Bioperine (black pepper extract) – 5mg
DecaDuro
DecaDuro is another steroid alternative, this time to Deca-Durabolin, an anabolic steroid that users would have to inject and that was an absolute monster at accelerating muscle recovery.
DecaDuro, the all-natural alternative to deca-durabolin, is designed to help you recover after big lifting sessions so that you can speed up protein synthesis, reduce inflammation and fatigue, and get back into the gym faster.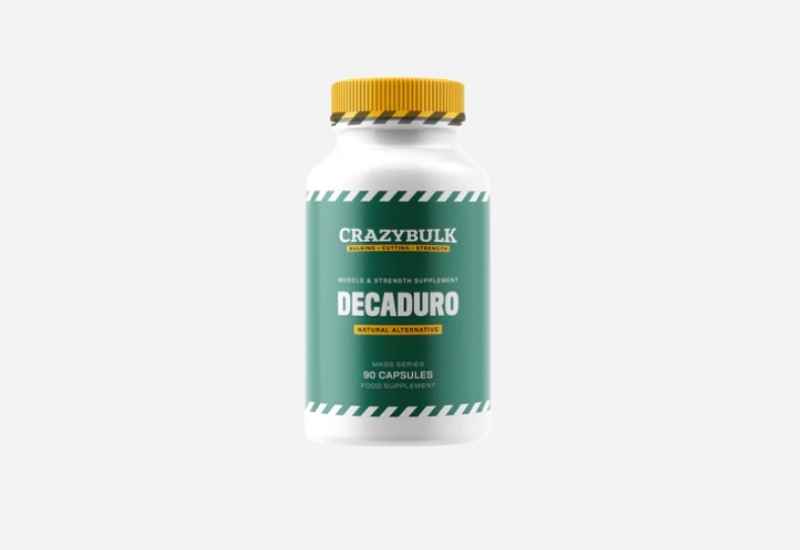 In essence, it helps you recover faster so you can lift more and more frequently, building more muscle over time.
The main ingredients of DecaDuro include:
Wild yam – 750mg
Wild yam—yup, yams!—are plant-based steroids that promotes DHEA. DHEA supplementation has been shown to significantly speed up muscle recovery22.
Ginseng – 375mg
Ginseng is a popular herbal remedy, and for good reason. It's been shown to reduce fatigue, increase the rate of muscle damage repair, and significantly reduces inflammation23.
L-arginine – 150mg
An amino acid that helps release nitric oxide into the bloodstream and build protein, it also increases HGH levels, speeding up recovery24.
Acetyl L-Carnitine – 75mg
Another amino acid, research has found that supplementing with l-carnitine promotes bloodflow to the muscle tissue, promoting reduced muscle injury, decreased muscle soreness, and even increased muscle mass25.
L-Citrulline – 75mg
Derived from watermelons, l-citruline has been used clinically for fatigue and muscle soreness for years. One paper with well-trained lifters found that muscle soreness went down by 40% after 24 hours when supplementing with l-citruline26.
Tribulus Terrestris – 37.5mg
Tribulus terrestris, which we saw earlier in D-Bal, is also a proven supplement for reducing muscle damage, with a study with boxers finding it helped reduce cellular damage in the muscles while also promoting anaerobic performance27.
Trenorol
An all-natural alternative to Trenbolone (not to be confused with Toblerone), Trenorol is built to encourage muscle mass, increase the rate of recovery, and help you get stronger.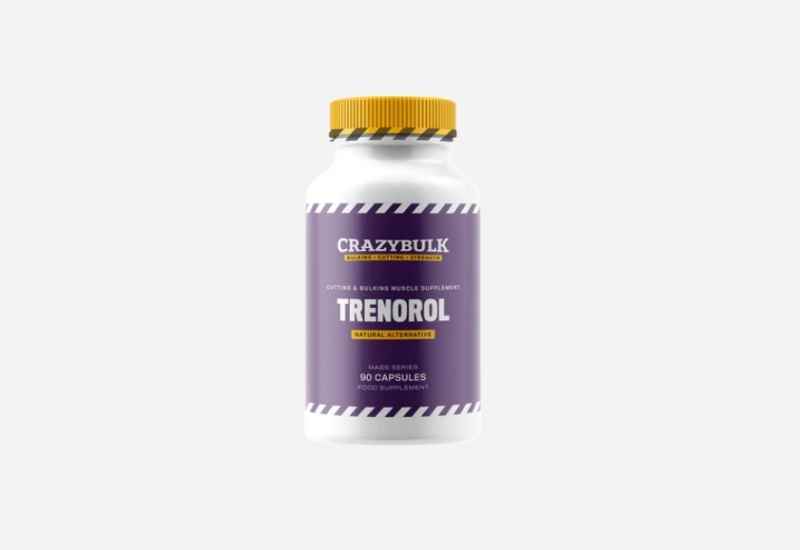 Does everything but wash out your dirty protein shaker cups.
Here is a closer look at what is in this bulking supplement:
Beta Sitosterol – 600mg
Beta sitosteral is a steroid precursor. While beta sitosterol can be found in smaller quantities in foods like seeds and vegetables, the chemical version is much more potent and has been shown to rapidly increase muscle mass and oxidation levels in muscle28.
Samento Inner Bark – 300mg
Also known as cat's claw, this herbal compound has been shown to improve the immune system, and more importantly for weight lifters, dilate blood vessels and improve blood flow through muscles29.
Nettle Leaf Extract – 300mg
Another herbal extract, nettle leaf promotes increased levels of free testosterone in the body30.
Pepsin – 75mg
Pepsin is a digestive enzyme that helps your body maximize the intake of protein by breaking it down into smaller, more digestible pieces in the stomach31.
How Often Do You Take Crazy Bulk?
The dosing schedule for this supplement is pretty intense.
And it's not for the undisciplined.
Here's a look at how many capsules you'd be taking on a daily basis:
On workout days:
TestoMax – 4 capsules before breakfast
D-Bal – 3 capsules, 45 minutes before your workout
DecaDuro – 3 capsules, 45 minutes before your workout
Trenorol – 3 capsules, 45 minutes before your workout
On a daily basis, that is 13 capsules to take. In addition to all of your regular supplements, like protein, BCAAs, pre-workouts, etc.
There is also a cycling schedule for this stack that CrazyBulk recommends you follow.
For the full stack, they recommend that you take it for two months, and then take one-and-a-half weeks off.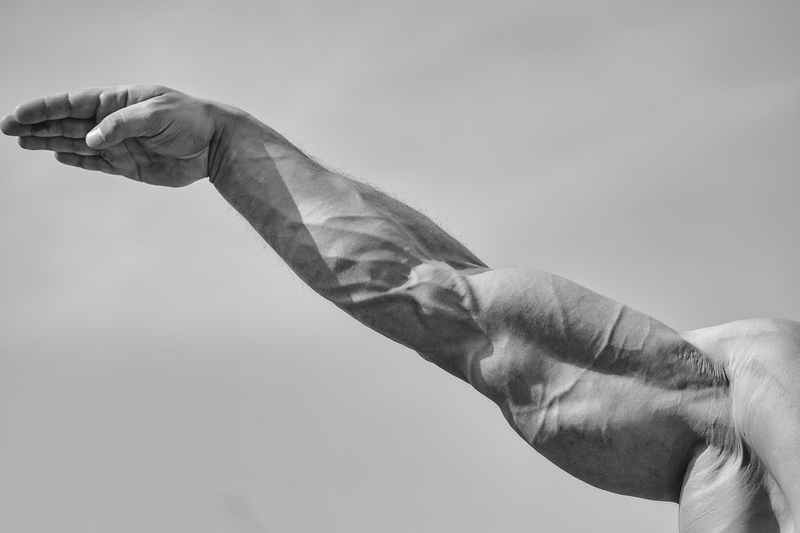 Like any supplement, make sure to thoroughly read the recommended instructions for how to use it. Some organization may be required on your part to properly schedule and time ingestion for maximum effect.
Pick up a pill schedule container (they cost like $3), so that you can portion the capsules one week at a time. Check off supplementation in your training log to ensure daily use. And keep a calendar of your cycles to stay on track.
A little planning and preparation can go a long way in helping you get the most of these supplements.
CrazyBulk – Frequently Asked Questions
Are these steroids?
No. The CrazyBulk Bulking Stack is a set of legal steroid alternatives. They mimic the effects of androgen steroids. And because they are imitations, they are not as effective as "regular" steroids.
Additionally, steroid alternatives are not a way to skirt around athlete testing protocols. For amateur and professional athletes, look for supplements that are NSF certified, which means they've been independently tested for substances that may be on the WADA restricted list.
Can I buy these supplements separately?
Yes. Even though they are offered as a stack, CrazyBulk does sell the supplements separately.
That said, purchasing individually makes things significantly more expensive, as the Bulking Stack gives you the best deal price-wise.
CrazyBulk has additional savings when you purchase in bulk, with every third item being free. For example, buying two full stacks would get you a third stack free, saving you a metric ton of money while you pack on the muscle.
Where is the best place to purchase the CrazyBulk Bulking Stack?
The supplement stack, as well as the individual supplements, can be purchased securely through CrazyBulk's website, which you can access here.
Shipping is also included with most bulk orders, and CrazyBulk ships nearly worldwide.