Want to unlock the full potential of the ketogenic diet? Here's a look at the best keto diet meal planning apps for eliminating confusion and mistakes when doing keto.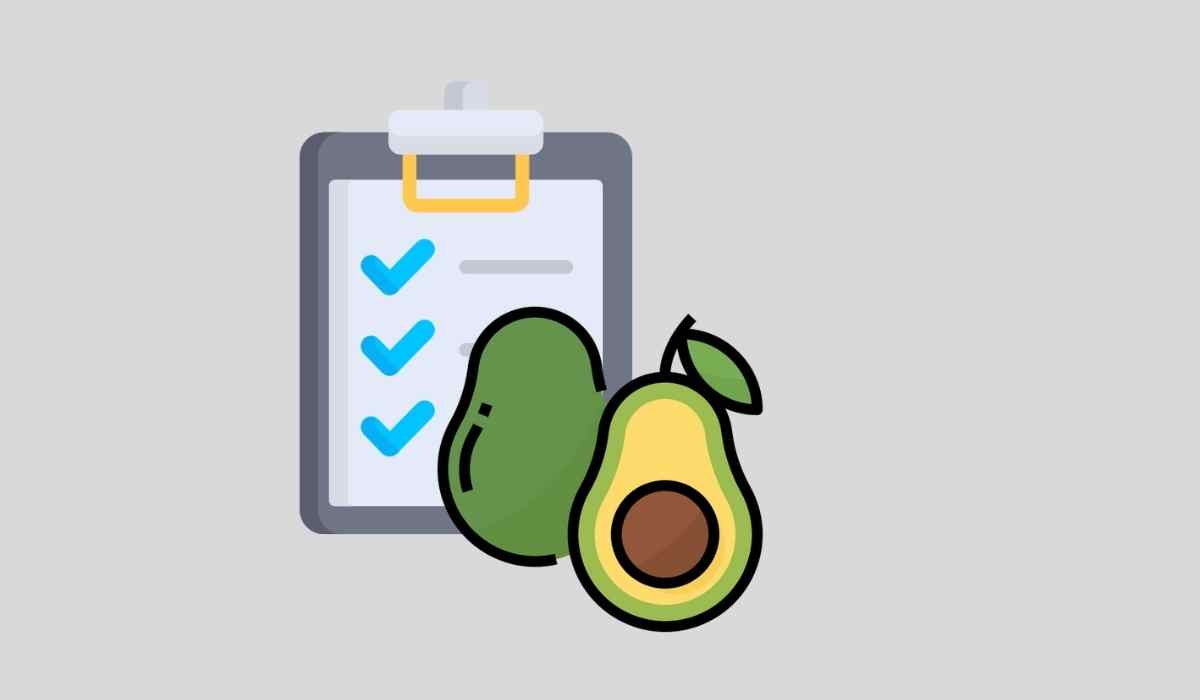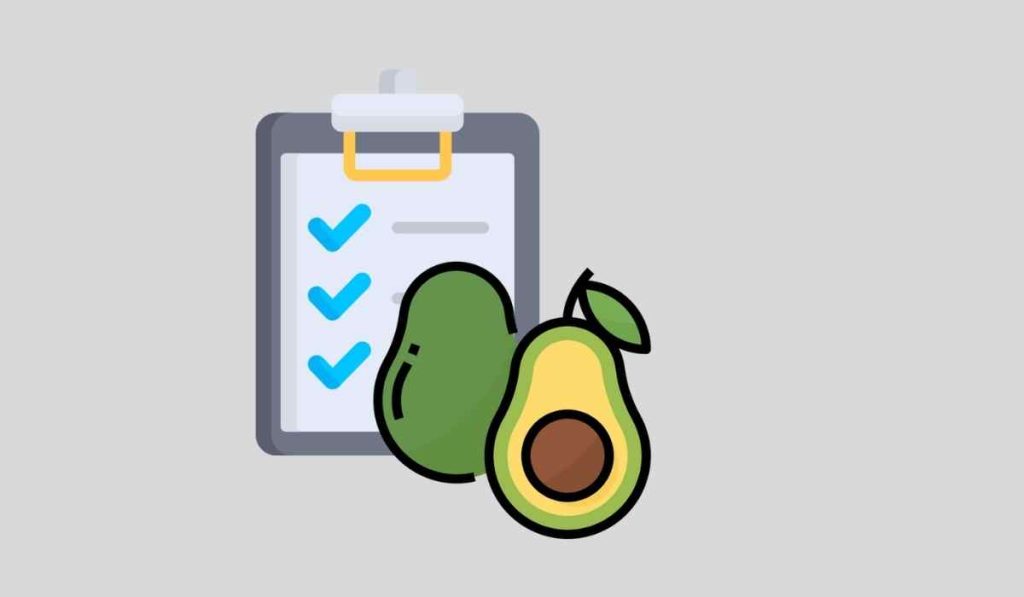 Thinking about getting onboard with the ketogenic diet?
Or trying to be more consistent with your keto dieting?
A keto meal planning app or program can be a YUUUUGE help.
They remove uncertainty about portion sizes, help you plan ahead, and the best ones give you a meal plan based on your specific tastes.
So yeah—kind of awesome!
In this guide, we will look at:
Best keto meal planning apps and programs
Things to look for in a keto planning app
Benefits of using a meal plan app
If you're sick of struggling with getting into keto or want to start on the right foot, buckle up and read on.
---
Best Apps and Meal Plans for the Ketogenic Diet
Keto Custom Diet
⭐ Best overall meal planning tool for keto
This was the very first keto planning tool I used back in the day, and it continues to shine to this day. I've recommended it to countless people over the years, from friends to clients.
The reasons are simple:
The Keto Custom Diet starts off by asking you a series of questions (current weight, etc) and builds you a custom keto meal plan from scratch.
Once you've inputted everything, you've got a 14-day keto meal plan.
But what sets things apart from other keto meal planners are the facts that you can sub out foods that you don't like for things you prefer.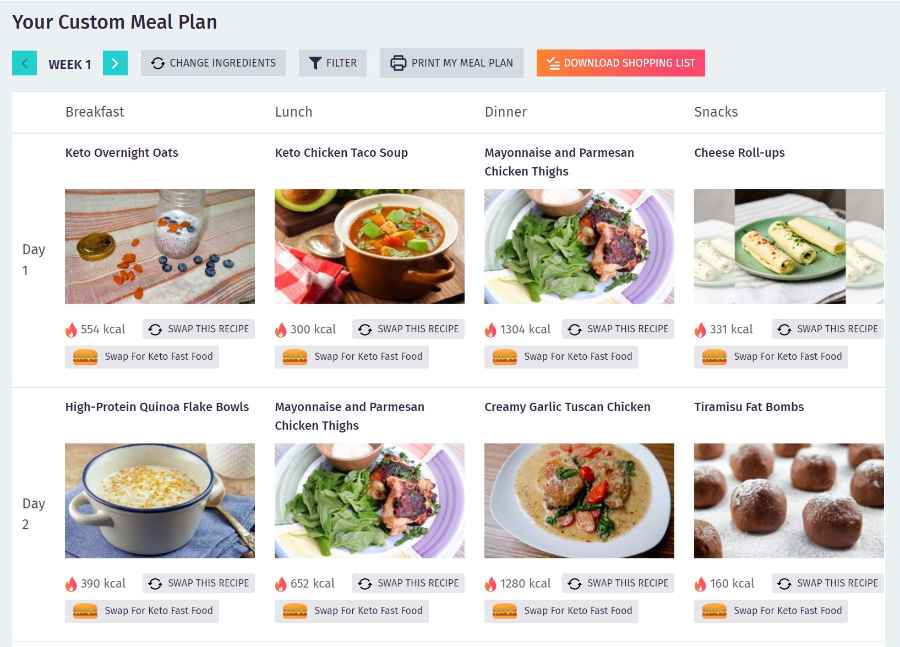 Each recipe has a printable set of instructions, making it perfect for people who want the keto diet but maybe aren't so confident in the kitchen.
Keto Custom Diet also includes shopping lists for total meal planning preparedness, leaving you no excuses for not crushing it with the keto diet.
While this isn't an app, the full program can be accessed via your smartphone or desktop computer, and the fact that it's a one-time charge (unlike most diet apps that have recurring fees) make it an easy winner in my books.
? Key features:
Shopping lists for food
Sub out foods you don't like for foods that have comparable macros
Customized plan to your body and age
One-time charge (no subscription fees)
---
Keto Resource
Keto Resource is one of the most thorough keto planning programs I've come across. It has a TON of material that covers every angle of starting and sticking with the ketogenic diet.
The main feature is a 28-day calendar that has meals for breakfast, lunch and dinner. An attached meal guide includes detailed instructions and a recipe for every meal.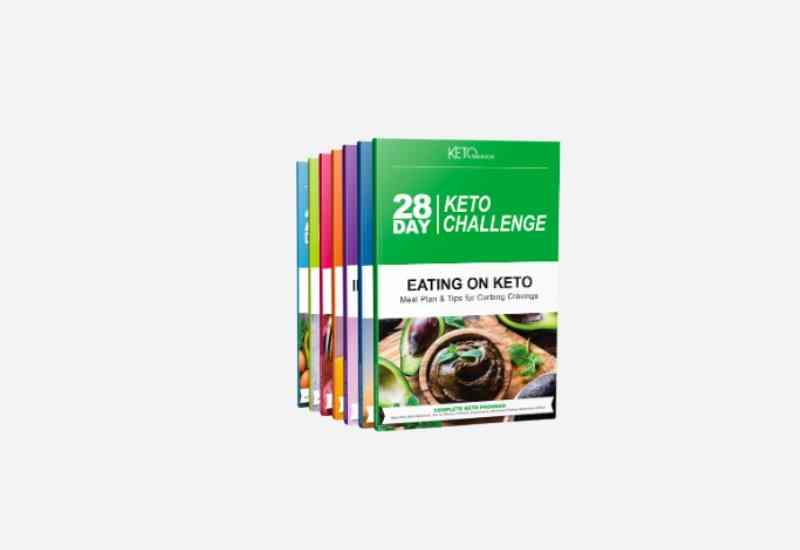 Other guides in Keto Resource include additional recipes for sweets, a guide for beating the keto flu, tips for staying with the keto diet when going out for meals, and much more.
The key to making Keto Resource work for you is using the meal plan in conjunction with the program's Keto Virtual Assistant, an online calculator that gives you precise macros for your meals based on height, age, weight, and body measurements.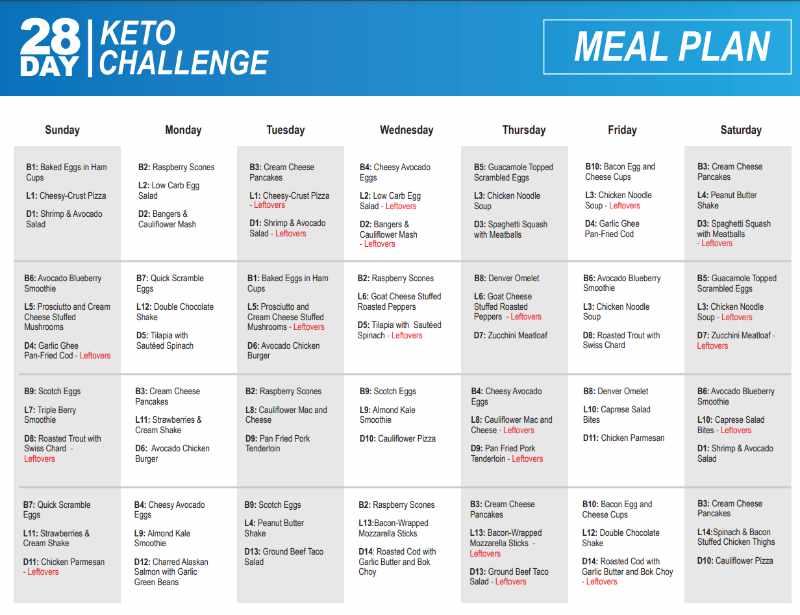 This will help you plan portion sizes properly so that you stay in ketosis.
Whether you are just getting started with keto, or you've tried it before but want a more complete resource for meal planning, Keto Resource is an excellent choice.
? Key features:
Digital product (so you can access it almost immediately)
Includes guides on supplementation, beating the keto flu, etc.
Meal plan with recipes and instructions
Calculator for determining proper macros
180-day money back guarantee if unhappy
---
Keto-Diet App
⭐ Best-rated keto diet app
This app has garnered thousands of five-star reviews, and the moment you download it, you will see why.
The Keto-Diet App is easy to use, wildly intuitive and has over 1,000 recipes (and growing!) to help you get into ketosis quickly and easily.
After downloading, the app asks you a bunch of questions regarding weight, height, etc., to help build you an individualized meal plan.
See also: 7 Best Supplements to Get into Ketosis Faster
Other awesome features include being able to scan QR codes for nutritional information, a food journal that makes logging meals painless, and you can even save your own custom keto recipes to the app.
There are plenty of educational resources in the app as well, helping you learn the ins and outs of the ketogenic diet so that you can succeed with it.
The only thing I didn't like was that you cannot try the app without hooking up your payment information for a paid subscription ($49.99 per year).
? Key features:
Comprehensive tracking app (water intake, macros, meals, etc)
Save custom meals to the app
Free for three days, then $50/year
---
Wholesome Yum
⭐ Best keto planning app for smartphones
Want all of your keto information and plans in the palm of your hand? The Wholesome Yum app, mde for iOS, Android, and even desktop, includes everything you need to get started with keto (and stick with it!).
After you've downloaded the app (you can try it for free for the first week without having to add a credit card), you have access to a wide range of recipes for breakfasts, lunches, dinners, drinks, sweets, and much more.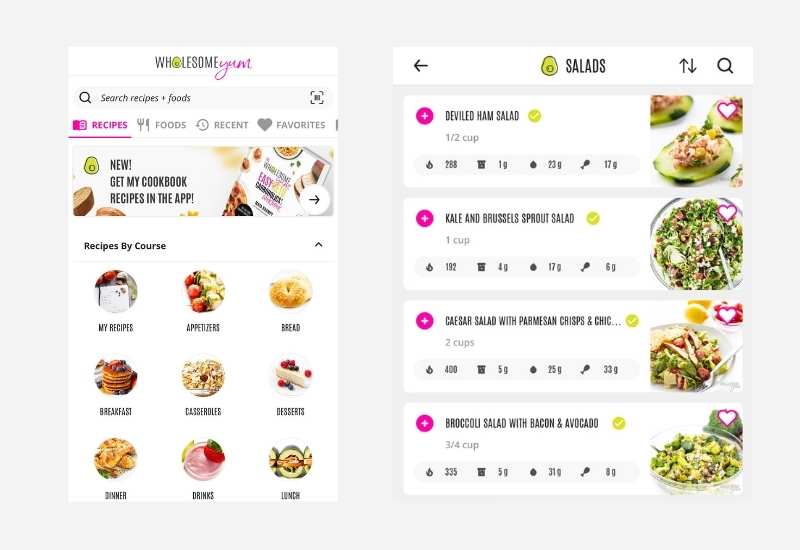 There are also options for vegetarians, people who are lactose intolerant, and those with nut allergies.
The app is easy to navigate and it is intuitive, but the free version is saturated with ads.
That said, it does pack value, with printable recipes and step-by-step instructions for meals.
? Key features:
Automatically generates shopping lists
Macros breakdown for each meal and foodstuff
Customized macros via the onboarding process that calculates dietary needs
Lots of ads in the free version
Subscription for the premium (instead of a one-off cost)
---
Real Plans
If you are looking for a more generalized meal planning app that can do keto, this one is it. The Real Plans app is loaded with features and customization options.
For starters, you can select keto among over a dozen diets, including paleo, dairy-free, vegan, Mediterranean, and more.
This is especially handy for people who want to use keto but not commit to it forever.
Related: 5 Best Ketone Test Strips (and Alternatives)
The Real Plans app has nearly 2,000 recipes with detailed nutritional information for easy macros tracking, and you can upload your own custom recipes for repeat use.
The app compiles a shopping list for you, and you can even hook it up to InstaCart and have the groceries delivered to you. Pretty epic!
To get started, Real Plans has an onboarding quiz that guides you through your likes, dislikes, type of diet, and so on to provide you with a truly unique and customized meal plan.
Real Plans costs $19/month and is available through the iTunes store. You can get a discounted rate if you choose to bill annually (works out to $6.82/month) and they have a ten-day money-back trial period.
---
Things to Look for in a Keto Meal Planning App or Program
The ketogenic diet, for newbies, can feel restrictive and intimidating. But once you get a grasp of the concept of macros and reducing carb intake on a daily basis, things start to get a whole lot easier.
And this is perhaps the biggest value of a ketogenic app or meal planning program—you see firsthand the macro content of all of your favorite foods, simplifying the process.
When choosing the best keto app or meal planning program for you, here are the key things to look for:
? What to eat.
Obviously, a solid keto meal planner will give you a detailed breakdown of the foods that you can and cannot eat while getting into ketosis.
Look for apps and meal planners that give you the option to sub out foods you don't like for foods that you do like.
? Portion sizes.
The best keto planning apps and programs incorporate things like your activity level, age, sex, and current energy needs when portioning out the meal sizes.
After all, what will work for a 280-lb NFL athlete varies greatly compared to a 180-pound "normal" sized human.
Keto apps help you portion out meals and snacks so that you are staying in line with your weight loss goals.
? Recipes and preparation instructions.
The way that keto meals are prepared makes a difference to the nutritional output.
Knowing what you have to eat is part of the battle, for sure, but knowing how to prepare it efficiently and properly removes any ambiguity when you step into the kitchen.
For people who aren't super confident in the kitchen, having clear, step-by-step recipes is important to help us keep from getting frustrated or overwhelmed before we've had a chance to really test out the diet.
? Shopping lists.
When it comes to mastering a diet, whether it's keto or not, preparation and planning is everything.
Many apps and meal planning programs go a step beyond outlining meals and give you a customized shipping list for all the ingredients you are going to need.
Having a shopping list ready for you that you can print off or save to your phone cuts down on the confusion and uncertainty at the grocery store.
Are keto meal planning apps worth it?
For first-timers with the ketogenic diet, I absolutely recommend it.
For a variety of reasons, including the fact that these tools remove the guesswork and uncertainty that comes with trying to nail a new dietary regimen.
And secondly, because meal planning overall works like a charm. Planning out your meals ahead of time also means you can dodge pesky last-second cravings.
When it comes to nutrition, planning is critical, and the keto apps above check all of the boxes in terms of helping you plan for success.
The Bottom Line
There are a ton of benefits to the ketogenic diet.
It's been proven to work like gangbusters for reducing harmful belly fat, speeding up weight loss, increasing mental clarity, and even helping reduce pesky hunger cravings.
Pick up a keto diet planning app to give you the clarity to move forward with confidence.
---
More Keto Guides and Resources
5 Best Cookbooks for Meal Prepping. Ready to take your nutrition to the next level? Here are five killer cookbooks for meal prepping that will help you master your diet and nutrition.
5 Best Keto Pills: Supercharge Ketosis with these Supplements (Plus Buyer's Guide and FAQ). Keto pills are a proven way to help kickstart your ketogenic diet efforts so that you can start losing weight and feeling better faster. Here's a look at the best keto pills on the market right now.