Wondering what the pros and cons are of dirty bulking? Best foods to eat? Read on for the ultimate guide to ultimate bulking and how to do it properly.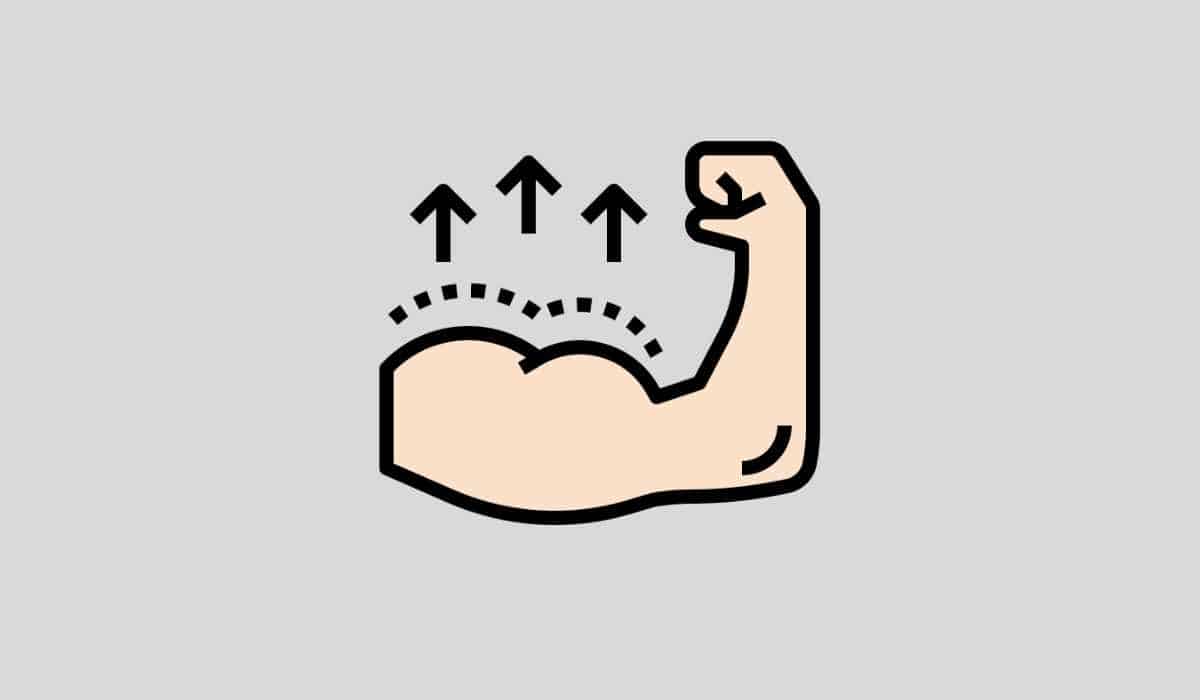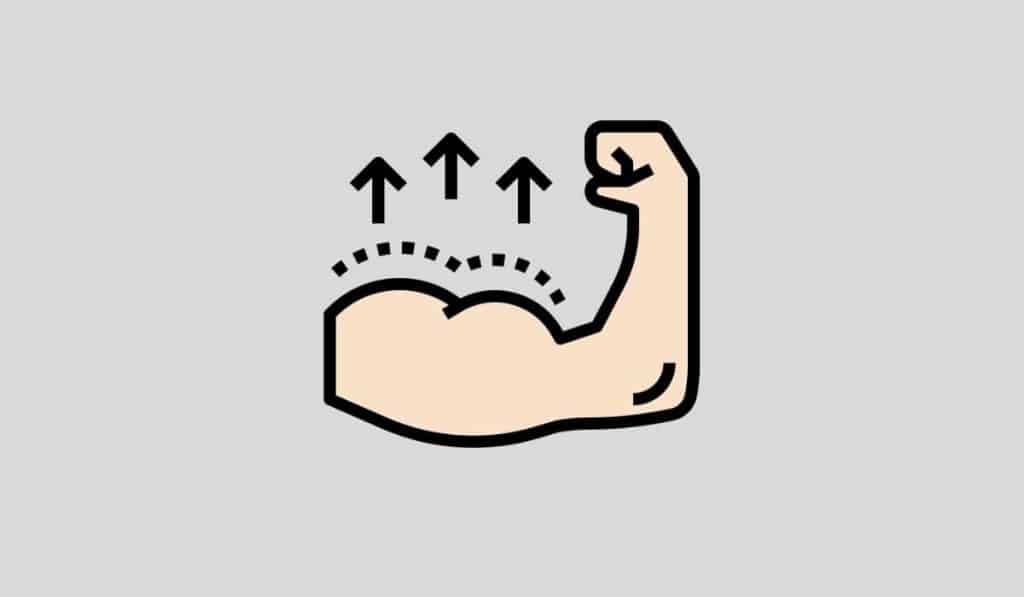 For hard-gainers who struggle to pack on the pounds of muscle, it can be tough to know the best approach to bulking up.
Should you try the "clean" approach, eating only natural foods in a healthy balance?
Or, is it a better idea to just put on the weight any way you can—the "dirty" method—and work to turn it into muscle later?
That's what we'll find out in this article!
Below, I'll walk you through the basics of dirty bulking, including what it is, how to do it, and its pros and cons.
We'll also look at the right foods to eat for dirty bulking and the smart tips to help you do it right.
By the end of this post, you'll know for sure whether dirty bulking is the solution you've been looking for, or if you should try another route to bulking up before cutting down.
Let's jump right in.
What is Dirty Bulking?
If you Google "how to bulk", you'll find two approaches mentioned:
Stuck with Your Training in the Gym?
Join 12,000 lifters and athletes and sign up for FREE access to my 5-day email course on how to conquer the most common gym mistakes.
From goal setting to lifting technique, you will learn how to overcome the mistakes in the gym that are holding you back from getting bigger and stronger.
Unsubscribe anytime. No spam.
Clean bulking
Dirty bulking
I've got another article where I take a deep dive into clean bulking, as well as plenty more that discuss cutting vs bulking, the best exercises for bulking, even how to cut after bulking.
But in this article, we'll focus entirely on dirty bulking.
Dirty bulking refers to gaining weight (which you ultimately turn into muscle through your resistance training) by eating calorie-dense foods, including low-quality, low-nutrient foods.
As an example, let's compare some "healthy" food vs. "junk food.
In a hearty meal of steak and potatoes (3 ounces of steak with one medium potato), you're looking at around 350 to 400 calories. On the other hand, three slices of pizza will be anywhere from 450 to 800 calories (depending on slice size and topping choices). 
A bowl of fruit with Greek yogurt will be around 250 to 350 calories. Two small donuts will start at 400 calories and just go upward from there.
You see what I'm getting at?
High-sugar, high-fat foods have A LOT more calories than "clean" foods, which means that it's easier for you to consume the additional 500 to 1000 calories you want to eat every day in order to bulk up.
The whole point of dirty bulking is just to eat more calories, regardless of their nutritional quality and uncaring of how they affect your health long-term.
Typically, it's a short-term diet that you only maintain for a few weeks at a time in order to gain serious calories quickly.
The Pros of Dirty Bulking
There are a few reasons that dirty bulking is so popular:
? Gain a lot of weight quickly.
You'll find that because of how calorie-dense the "dirty" foods are, it's very easy to gain the weight.
Even people with very fast metabolisms (hard-gainers) will be able to put on the pounds because they're flooding their bodies with a lot of additional calories that they just can't process.
All of those extra calories will be turned into fat, which ultimately should be able to turned into muscle (in a perfect world). It's a quick and easy solution for people who have struggled with weight gain in the past.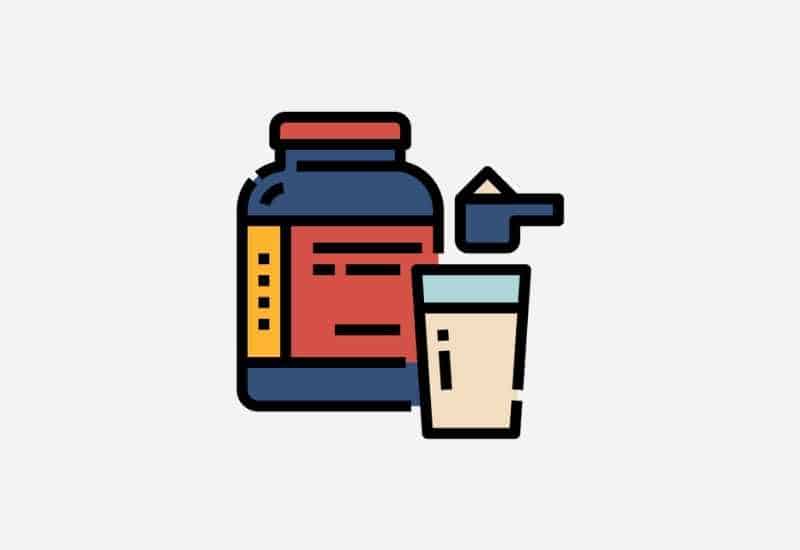 ? Eat anything you want.
No dieting, no strict meal plans, just a total free-for-all with dirty bulking! Pizza, ice cream, donuts, hot dogs, hamburgers, potato chips—if it's high in calories, you can eat it.
This always holds appeal for people who dislike the notion of strict portion control and balancing macros. It's really the easiest possible solution for gaining a lot of weight quickly.
? Massive amounts of available energy.
Because you're eating a lot of calorie-dense foods, you'll find that you typically have a lot more energy available to utilize during your training sessions.
You can power through a 2-hour intense workout with far greater ease than you would on a lean, clean diet.
Powerlifters who burn A LOT of calories doing serious resistance training often prefer the dirty bulking approach because it provides them massive amounts of energy to utilize.
Dirty bulking gives you faster weight gain, more expendable energy for bigger workouts, and greater freedom when it comes to food choices.
The Cons of Dirty Bulking
You probably knew that all those pros of dirty bulking would come with some disadvantages…
Now we come to the real crux of the matter, all the reasons that dirty bulking isn't the right approach for anyone who wants to be healthy in the long run.
For all its effectiveness, there are a lot of downsides to dirty bulking:
? Long-term health consequences.
It should go without saying, but I'm saying it anyway: eating a lot of junk food can have seriously negative repercussions for your health.
We're talking a wide range of problems—from high blood sugar and diabetes to high blood pressure and cardiovascular disease, digestive issues and metabolic problems, even cognitive decline.
Your body needs quality nutrients in order to function, and dirty bulking provides a lot of calories from fat and carbohydrates but very little in the way of protein, minerals, vitamins, fiber, and antioxidants.
? More fat than muscle gain.
Because of how calorie-dense the food is, your metabolism will be overwhelmed with a flood of quick-acting energy that it can't possibly use all at once.
During the hours that you're not training, all that extra energy can't be burned or absorbed into your muscles, meaning it will be turned into fat.
You'll find that because of your lower-protein, high-fat, and high-sugar intake, you'll bulk up with a great deal more fat than lean muscle.
? Energy spikes and crashes.
When you eat a lot of high-carb, high-fat foods, your body is flooded with glucose, which provides energy.
But in this excess, it causes a "spike" that sends glucose skyrocketing. Your body responds by releasing insulin, which lowers glucose levels.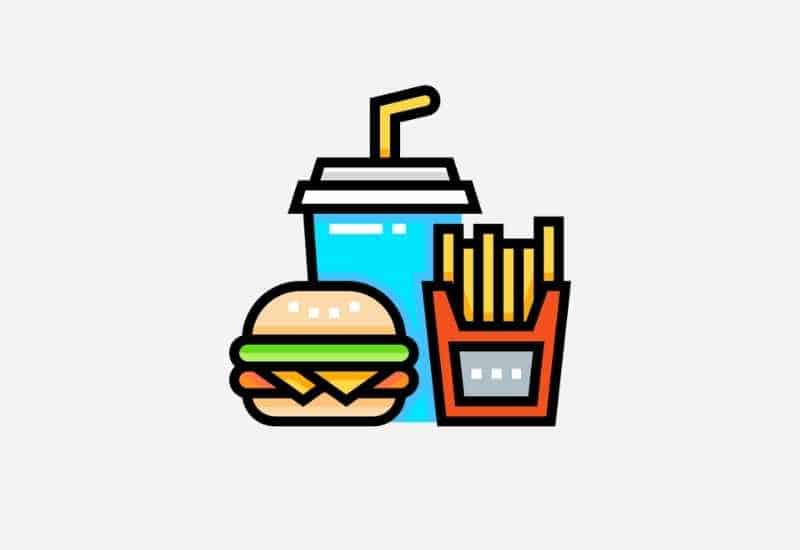 However, the spikes will force your body to overcompensate and release too much insulin, causing a crash in your glucose levels.
You'll go from energy high to feeling drained, tired, and sluggish, all in the space of an hour. No way you can get through a high-intensity training session like that!
The sad truth is that dirty bulking isn't a healthy option for the long-term, and even in the short-term, it's going to have negative repercussions for your health.
Make sure to seriously consider these "cons" before you give in to the allure of "pros" like the ability to eat anything you want—including junk food. 
Dirty bulking can lead to uneven levels of energy ("sugar crashes"), moodiness, additional fat gain, and other long-term consequences associated with a poor diet.
Best Foods for Dirty Bulking
If, even after all that, you're thinking of giving dirty bulking a try, here are the foods that should be the main staple of your dirty bulking diet
? High-protein meats, including pork, beef, chicken, turkey, fish, eggs, egg whites, and legumes.
Because you're not worried about excess fat intake (in fact, you want those extra fat calories), you can enjoy the fattier cuts of meat rather than sticking with lean, clean cuts.
That means burgers, rib-eyes, T-bones, racks of ribs, and deep-fried chicken legs are all on the menu.
? High-fat foods, including anything with high quantities of animal fats, plant-based fats, and, of course, the trans fats from the deep-frying process.
Deep-friend foods like donuts, fried chicken, French fries, and potato chips are a common staple of the dirty bulking diet because of how high in calories they are. Nuts and seeds are a "healthier" form of high-fat foods.
? High-carb foods, including pizza, ice cream, cakes, cookies, noodles, potatoes in all forms, breads, and pastries. The high sugar and fat content of these baked goods means you'll be consuming a lot of calories at once.
Really, the only "rule" for dirty bulking is to maintain a calorie surplus (more calories consumed than burned throughout the day).
The foods listed above are most likely to keep you in that surplus because of how calorie-dense they are.
Tips for Dirty Bulking Effectively
For anyone who is trying to dirty bulk but wants to still be as "healthy" as possible during the process, here are a few tips to keep in mind:
?️ Protein is king.
Protein is what will help you build lean muscle mass rather than fat mass (which is built via high-fat and high-carb foods).
Try to find protein-dense foods—such as red meat, eggs, fish, and poultry—that is high in both the amino acids needed for muscle-building and the calories from additional fat.
Keep in mind, however, that protein can also be satiating1 –i.e. it will make you feel fuller–so keep that in mind when designing your eating schedule.
?️ Balance out your micronutrients.
You may end up going way overboard on the fats and carbs in order to get enough calories, but you can still strive to balance out your micronutrients.
What this means is that in addition to all the junk food you're eating, you should try to eat plenty of fruits, veggies, nuts, seeds, legumes, and whole grains with lots of fiber.
That will help to mitigate the worst effects of the dirty bulking diet.
?️ Only for a limited time.
With clean bulking, you take the "long and slow" approach to packing on the weight, letting your body build up the additional pounds over time.
But dirty bulking is a much faster solution, which means you should only keep it up for a few weeks at a time. That way, you can pack on the pounds without causing too many long-term repercussions for your health.
?️ Push yourself HARD at the gym.
The whole point of dirty bulking is to provide a massive infusion of calories (energy) that your body can utilize during your training.
So in order to make it work, you have to train.
HARD!
Work through those high-fat and high-carb meals you're consuming and make those weightlifting sessions truly count.
Your diet isn't the only thing you should be taking to the next level; you need to push your exercise, too.
?️ Prepare to suffer during the "cutting phase."
After a few weeks of eating anything you want in massive quantities, the strictness of the cutting phrase is going to feel exponentially more challenging.
It's going to take a lot of mental fortitude and discipline to stay true to your cutting efforts because of how wild and free you were with the bulking phase.
(One more great reason to consider clean bulking instead!)
The Bottom Line
No one can argue that dirty bulking works to pack on the extra pounds, thanks to all that calorie-dense food you're eating.
But once you look at all the cons—including long-term health consequences, more fat gained than muscle, energy problems, and the difficulty of scaling back during the cutting phase—you may come to realize that the easiness actually works against you ultimately.
I strongly recommend the clean bulking approach for anyone who is struggling to gain weight and get in shape. It's just safer, healthier, and ends up being much more sustainable in the long term.
Bulk on!
More Bulking and Cutting Guides
5 Best Exercises for Bulking Up and Packing on Muscle. Looking for some essential exercises for bulking and bulking quickly? Here are the best exercises every lifter should use when bulking.
7 Best Supplements for Bulking Like a Champ. Looking to crank up muscle mass and strength through bulking? Here is a list of the essential supplements you should use to maximize muscle growth and performance in the gym.