The barbell is an essential piece of your home gym. Read on for reviews of the best barbells for every kind of athlete and let's get to crushing some weight.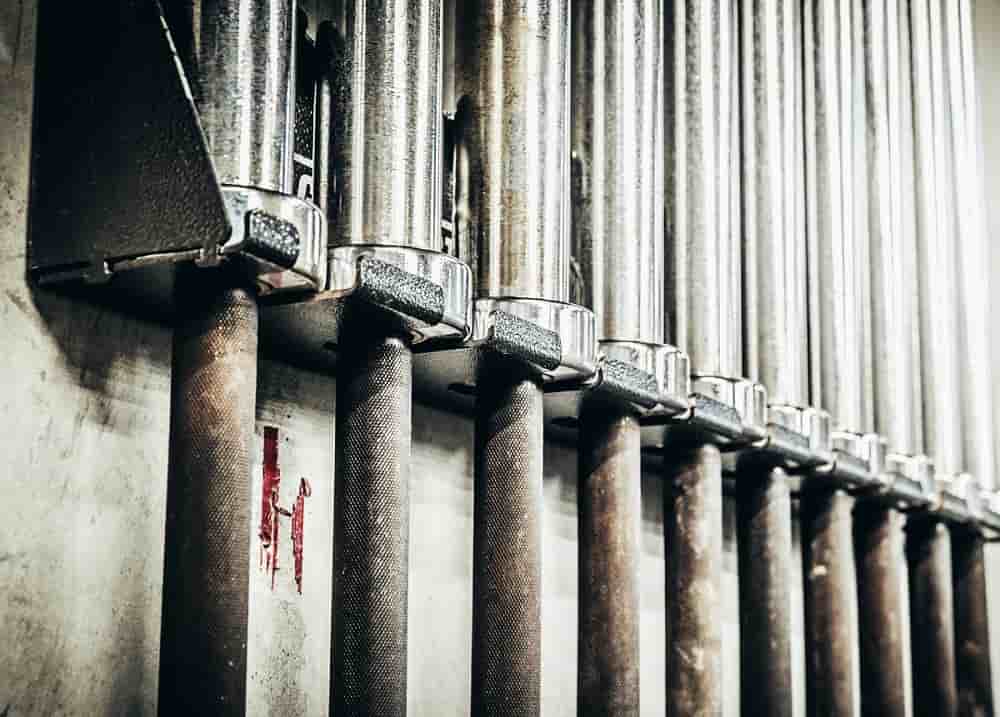 The trusty barbell is one of the oldest and most essential pieces of strength building equipment.
The simple-looking design holds a stunning amount of variety. Lifters of every level and ability can use the barbell to chase down their workout goals.
In this guide to the best barbells for training, we're going to break down this fundamental piece of home gym gear.
Barbells are longer and a little more difficult to move around and manage compared to smaller weights such as kettlebells or medicine balls. Heavier lifts require a barbell.
Most of the barbells you find at your local gym are Olympic bars. They are long, generally 7-feet in length, weigh approximately 45-pounds, and can hold a ton of weight. Olympic bars are built for heavy lifting, with most of them rated up to 1000-lbs (and some even higher!).
For the home-gym enthusiast, who maybe doesn't need a bar rated strong enough to lift a small car, there are other options, including shorter bars (easier to maneuver in tight spaces) and lighter than your standard 45-lbs.
Below is a breakdown of the best barbells for every kind of home-based gymgoer and athlete.
Read on and let's get to lifting.
Synergee Games Olympic Barbells
The Synergee Games Bar is built like a tank and designed specifically for powerlifting, bodybuilding, CrossFit and Olympic lifting. This bar is the one that is currently on my power rack.
The bar can handle a class-leading 1,500-pounds, and the sleeves are smooth and easy to quickly load and unload bumper or cast-iron weight plates. Diamon-knurled grips keep your hands securely on the bar.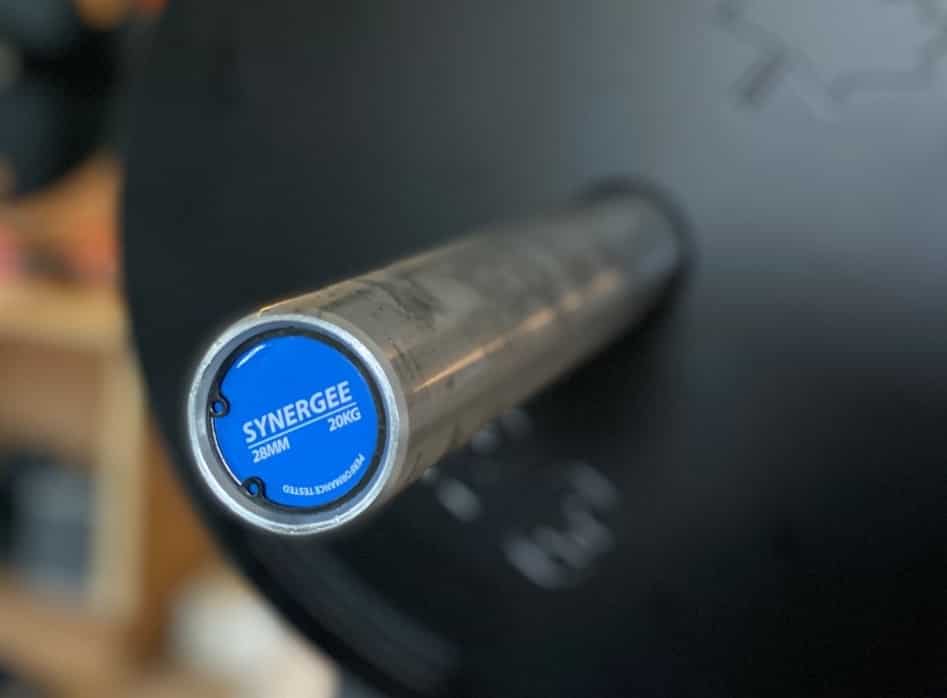 The bar pictured above below is loaded with 315-pounds of plates, and there is no perceptible bend in the bar when deadlifting or squatting.
Synergee packages their bars with bonus wrist wraps and lifting straps and the bar is available in both regular men's size and a women's Olympic bar size (slightly shorter and lighter), and in a variety of capped colors including blue and pink.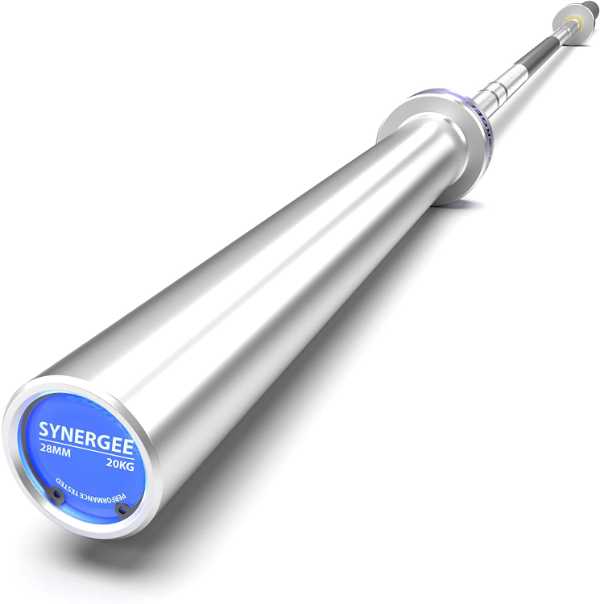 RitFit 7-Foot Olympic Barbell
RitFit's Olympic bar is a sturdy, high-quality option for your home gym.
Key features include: Oxide finish that keeps the bar looking good and avoids wear and tear over the course of your workouts and lifts. Bar length of 7.2 feet and a bar weight of 44 pounds. Optional weight capacities, with RitFit offering weight options from 500-lbs to 1000-lbs.
Backed by a lifetime warranty against bar bending, RitFit's Olympic Bar looks good, carries the load, and made of alloy steel.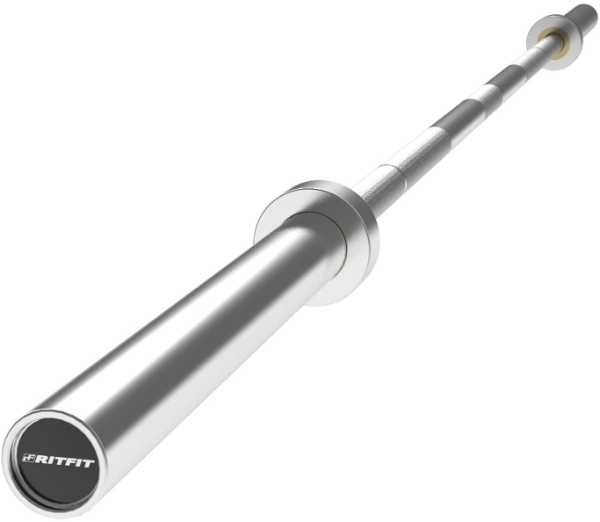 Rogue Fitness Ohio Power Barbell
Rogue is one of the best of the best when it comes to lifting equipment. Although they are traditionally known within Crossfit circles, their kit works just as well for traditional lifting.
The Ohio Power Bar is an exceptional bar for lifters pushing big weight in commercial or home gyms. (More recreational lifters can do just fine with the Synergee or Sunny bars.)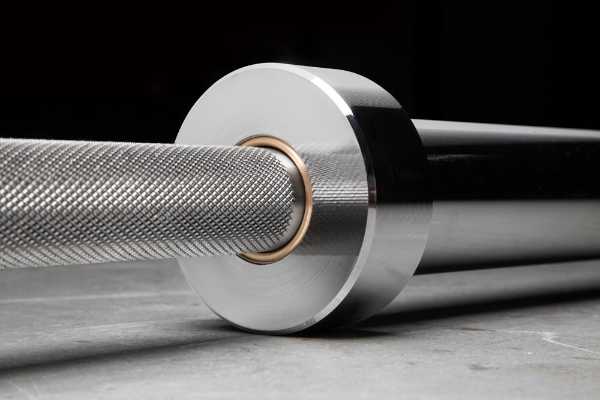 Made with stainless steel and fabricated in the U.S.A., the bar features powerlifting marks for a deep grip, center knurling that provides bar handling without being too rough on the hands/fingers, and Rogue back their bars for life. The bar is stiffer than your regular or Olympic barbell–powerlifting bars are designed for heavy weight and have less flex and bounce in the shaft.
See also: 5 Best Rogue Barbells for Every Kind of Lifter
Built to last, backed with a lifetime warranty, and made with Rogue's typical high-grade craftsmanship, the Ohio Power Bar is my top pick for the home-based powerlifter who wants a bar that is built to perform.


Sunny Threaded Chrome Barbell Bar (250lbs)
Highly rated and designated an Amazon's Editor's Choice, the Sunny Threaded Chrome Barbell Bar is an excellent and budget-friendly choice for intermediate lifters.
The bar is lighter than your standard Olympic bar, weighing just 12-pounds (versus 44-45 pounds). Made of solid chrome, the bar can still handle a fair amount of weight (rated up to 250-pounds max) and the bar is two feet shorter than Olympics bars.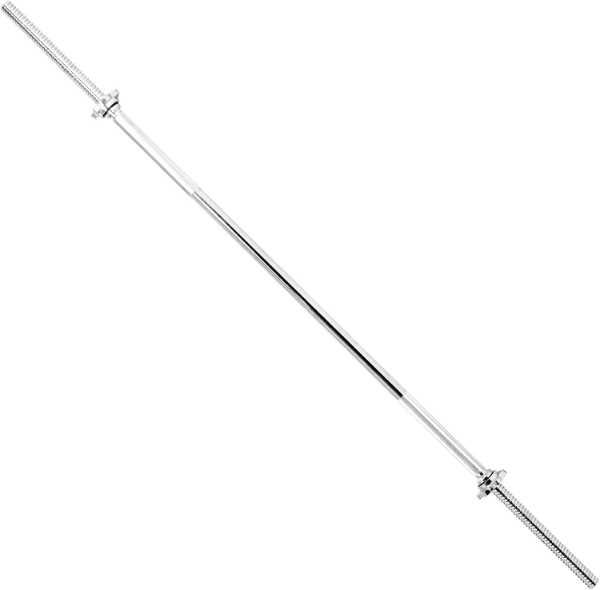 Sunny Health Olympic Bar (1000lbs)
Sunny Health also offers an Olympic bar version that can handle up to 1,000lns. With a diamond knurled bar, your hands will stay fastened to the bar while you are pulling and pushing heavy weight.
The bar sleeves fit weight plates with a two-inch hole, and a black oxide finish on the bar prevents corrosion.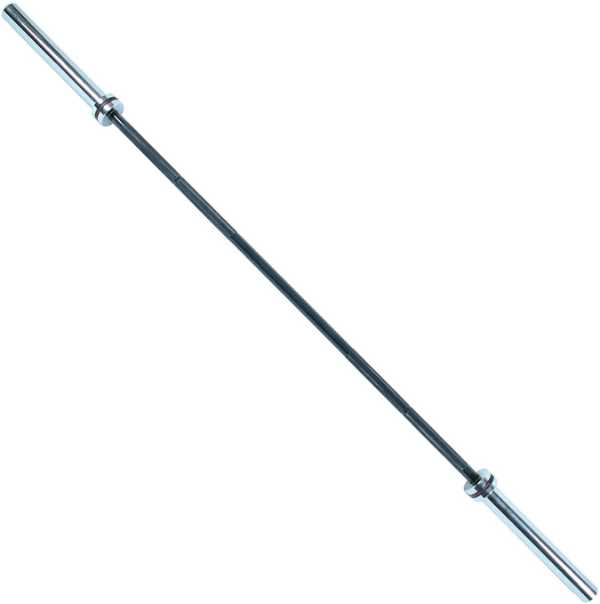 CAP Olympic Barbell
Cap Barbell makes a ton of excellent gear for the home gym enthusiast. From barbell spring collars to flat weight benches, CAP Barbell's Olympic bars are designed to kick ass in the gym.
This particular barbell, which is one of seven in Cap Barbell's specialty line of Olympic barbells, has a black phosphate finish and steel construction.
These bars are available in a variety of styles and provide an excellent amount of spin, balanced with knurling on the bar that provides a steadfast grip.
At a price point (the Cap Barbell Olympic bars are cheaper than most "premium" bars) that makes them appealing, these bars provide excellent bang for both buck and performance.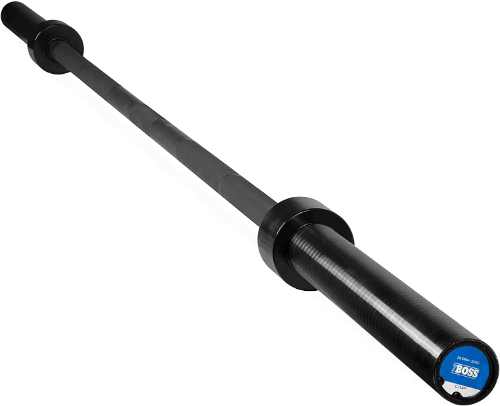 Sporzon! Olympic Barbell
Available in a wide variety of lengths and thicknesses (five in total), the Sporzon! Barbells include enthusiasm in the name and serious weight-loading on the bar.
The bars are rated for up to 700-pounds, and they are priced from $110-$330 depending on the length and weight capacity you are looking for.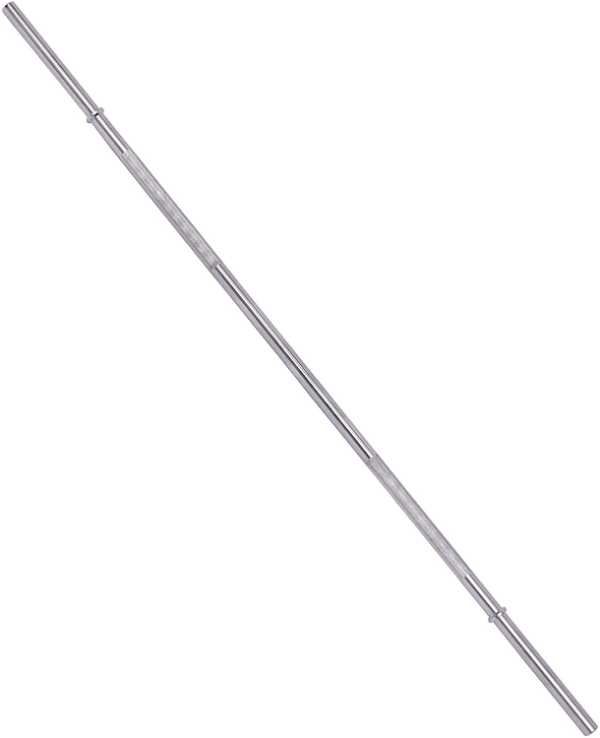 Recommended Resources
6 Best Budget Olympic Barbells for Under $300. The Olympic barbell is a staple of your home gym. Here's a detailed look at the best budget Olympic barbells from Rogue, CAP Barbell, and more.