Looking for some killer gift ideas for the gym rat in your life? Here are some of my favorites, including tools designed to boost recovery, improve cardio, and level up their knowledge in the gym.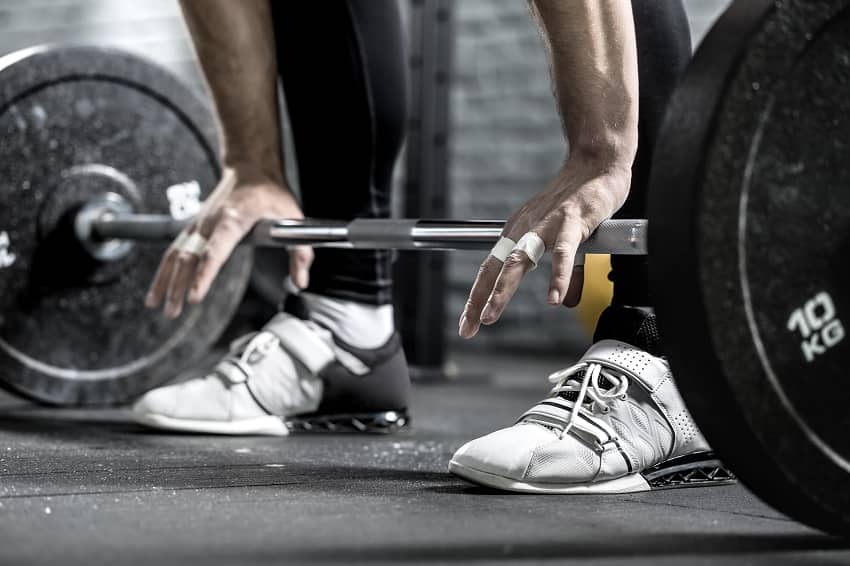 You know this person (maybe they are you, as well)—the one who is in the gym seven-days-a-week, rain or shine, tired or not, sweating it up and crushing it.
For the gym-obsessed, picking out the perfect gift can be challenging.
Ultimately, the thing they would want the most—increased performance in the gym, whether this means more weight on the bar or less pounds on the scale—isn't something you can get them.
But there are tons of other gifts you can pick out for the gym rat in your life that will help them in the pursuit of their workout goals.
As a lifelong gym nut, here are some of my favorite picks for people who are obsessed with the gym.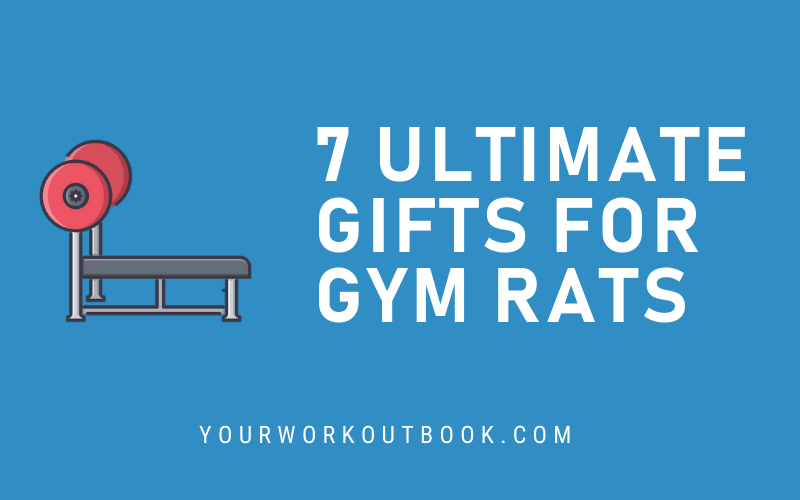 TriggerPoint Foam Roller.
Next best to more gains in the gym is quicker recovery between workouts. Using a foam roller is a proven way to decrease muscle soreness, improve mobility, and speed up recovery between those grueling workouts.
Best of all, a foam roller doesn't require a gym—they can be used at home, at the office, and on the road. When it comes to the best foam rollers, the TriggerPoint Grid is the classic choice. It comes in different sizes and colors and can support up to 500-pounds of weight.
I've had my original TriggerPoint roller for over six years—with daily use—and today looks the same as the day I brought it home. (Consider trying out TriggerPoint's VIBE, one of the best vibrating foam rollers for added recovery and massage.)
Your gym rat's muscle soreness won't know what hit it!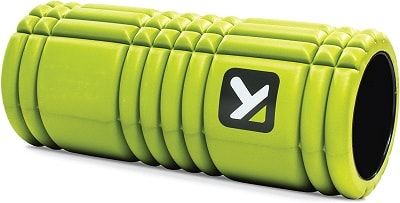 ---
Bose SoundSport HeadPhones
Yes, these headphones are certainly on the pricier end of gift ideas—coming at around $100ish dollars—but these are hands down the best headphones for working out.
Over the years I have put Apple's buds, Dre's Beat's headphones, SkullCandy, and all the rest through the paces, and no one comes close to sounds quality, comfort, and durability as the Bose Sport Headphones.
The Bose SoundSport headphones come in a variety of colors, connect easily over Bluetooth, are sweat and weather resistance, and your gym rat pal will get around six hours of use per charge. Can't live without these things.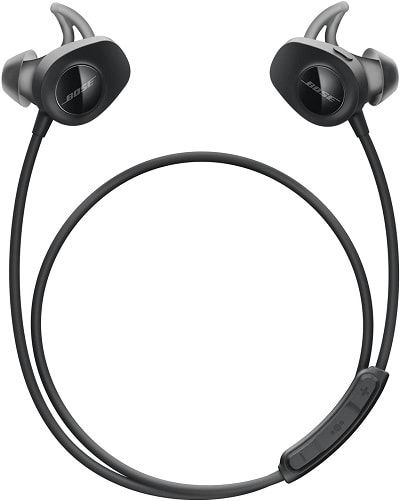 ---
Iron Bull Hip Thrust Pad
Hip thrust as an exercise has exploded in popularity over the past few years as everyone scrambles to deliver stronger, more muscular posterior chains (and booties).
Hip thrusts are easy on the knees in comparison to squats, easier on the back than deadlifts, and can't be beat for targeting the glutes.
Unfortunately, placing all the weight on a barbell and then dry-humping it skywards leaves your upper thighs battered and bruised.
The Iron Bull Hip Thrust Pad, presumably originally designed for squatting, is the ultimate hip thrust pad for this exercise.
Made with extremely durable foam (I regularly hip thrust 400+ pounds with mine and it is still in great shape), it cuddles into the Olympic bar, keeping the weight secure and your upper thighs protected when hip thrusting.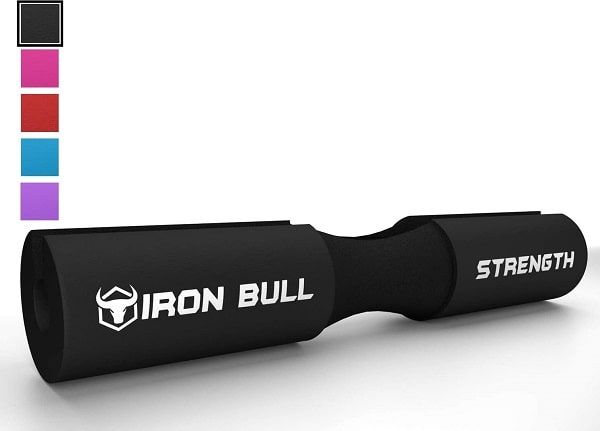 ---
Skipping Rope
I know, I know—a skipping rope? Seriously? With all the tech and gadgetry that is out there? Yup!
The old school skipping rope is pound for pound one of the best ways to improve cardiovascular health, with one study finding that ten minutes of skipping out-performed 30 minutes of jogging.
Skipping ropes are super portable, don't require much space, and are relatively low impact. All in all, they are a terrific way for the gym rat in your life to get their cardio in while also sharpening their fast twitch fibers.
One of my favorite skipping ropes is the Elite Surge 3.0. The length of the rope can be easily adjusted, and with dual ball bearings, the rope flies around the handles while not getting tangled.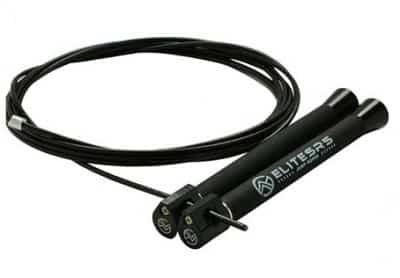 ---
Doorway Pull Up Bar
Home workouts have exploded recently, with more and more people getting their exercise in at home.
The doorway pull up bar is one of the home gym essentials and with good reason—when it comes to building upper body strength, especially in the lats, shoulders and back—the classic pull-up is a foundational exercise in everyone's workout routine.
(A slightly more expensive way to get your fix for home-based pull-ups are stand-alone pull-up bars. They are portable and won't risk damaging the trim on your doorframe.)
While the Ultimate Body Press XL Doorway Pull Up bar looks a little big and clunky, its versatility makes it one of my all-time doorway favorite pull-up bars.
The higher bar is ideal for taller people, and you can hit every grip you want on this bar, including hammer, narrow and wide pulls, and chins.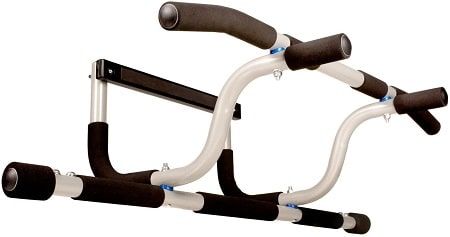 ---
TRX Slam Ball
You know what's really fun? Slamming stuff into the ground at high speed. And that's exactly what slam balls are made for! Pounding the crap out of the floor and wall while developing power and explosive speed.
Unlike your traditional medicine ball, which is hollowed out or inflated with air, or like wall balls, which are hand-stuffed and wrapped with leather or nylon, slam balls are purposely deflated so that they don't bounce, which means they don't split open when you whip them against the wall or slam them into the floor.
The TRX Slam Ball is durable, made of extra thick rubber, and has a thick tread exterior that means you can sweat buckets all over it and it won't slip out of your hands when you pick it up.
The TRX Slam Ball, my numero uno pick for best slam ball, comes in a few different weights. (Err on the side of lighter—the goal with slam balls is explosive speed.)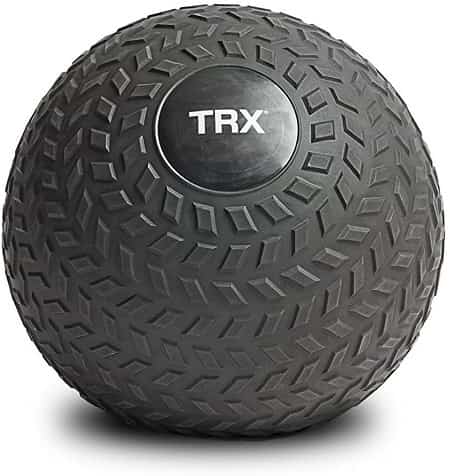 ---
Strength Training Anatomy (3rd Edition) by Frederic Delavier
For the truly gym-obsessed, this book, which ranks as one of my top books for weightlifters, is an awesome resource. Delavier's beautiful illustrations show exactly what muscles are being worked during each exercise. Over 600 illustrations detail everything that is being worked when your gym rat is in the gym
The beauty of this book is that it helps you to properly visualize what muscles should be engaged during each lift. Seems like a simple thing, but for the lifter who fires the wrong muscles during exercise is setting themselves for a world of injury and wasted gains.
If your gym rat is a personal trainer, this book will be especially handy, as it helps to give a proper visual to clients who ask, "what muscles does this exercise work?"