Build your business, recruit more clients, and deepen your arsenal of programming and plans with this list of the best books for personal trainers.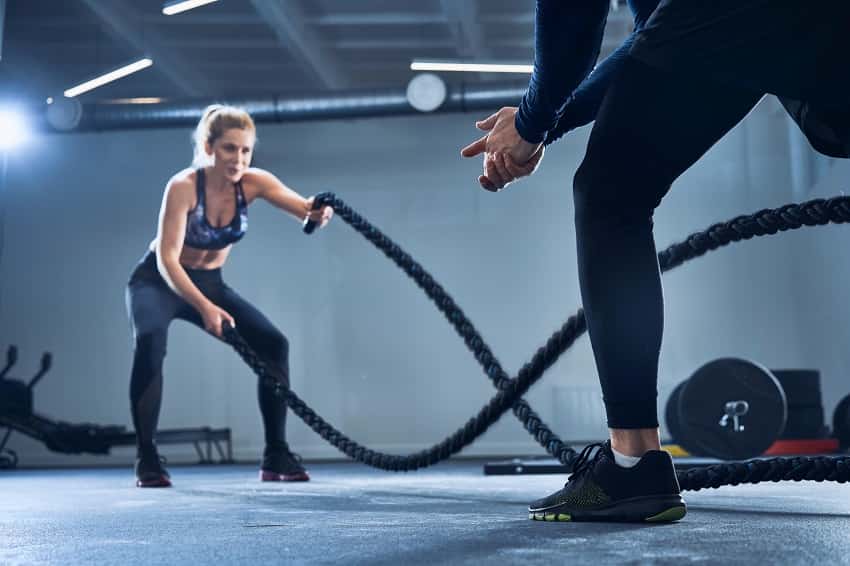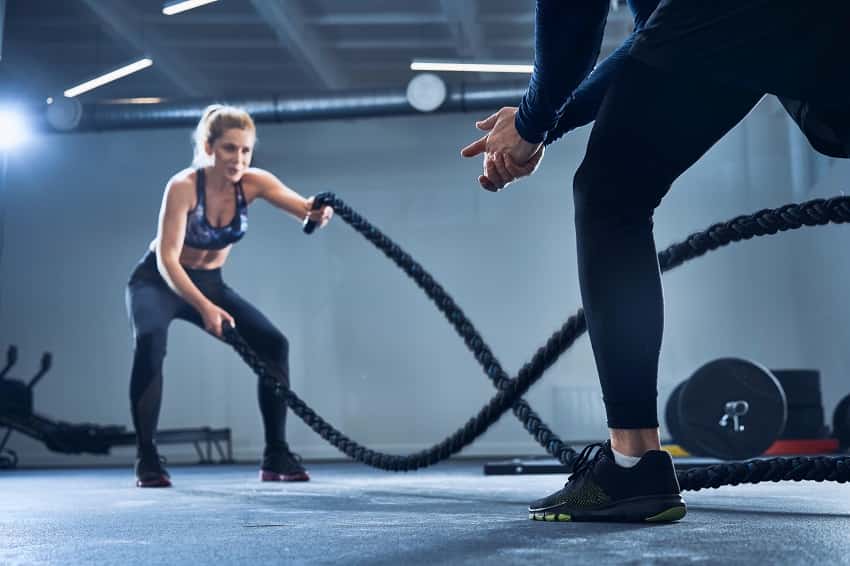 Personal training can sometimes feel like you are on an endless treadmill of building your business and refining your training programs.
Finding the information to improve your personal training business is rarely the issue, it's finding the right info and sifting it from the noise.
From increasing your client base with referrals, having a holistic plan for your business, adapting your training for female clients, or adapting to the new reality of increased online training, here are the best books for personal trainers.
Let's go!
---
Ignite the Fire: The Secrets to Building a Successful Personal Training Career by Jonathan Goodman
Best book for building your personal training business
Ignite the Fire is a holistic look at building a personal training business. Although there are tons of resources on the hard sciences of exercise and nutrition, the resources for personal trainers on the other side of the business—marketing yourself, communicating clearly, and psychology. Easy to read, conversational, and thoroughly practical, Ignite the Fire is an essential handbook for personal trainers new and experienced that you will come back to over and over.
"The success of your clients is the measure of your success as a trainer."
"A program is only as good your ability to get a client to do it."
"If you want to have an amazing, successful, and fulfilling career; you must learn how to position your material and communicate effectively not just in what you say, but what you write and how you present yourself as well."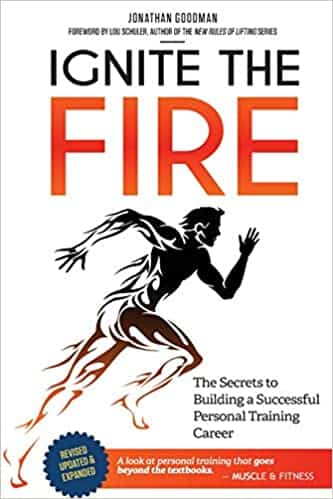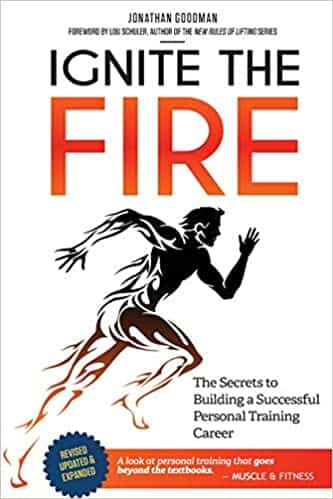 Paperback | Audiobook | Kindle
---
The Wealthy Fit Pro's Guide to Getting Clients and Referrals by Jonathan Goodman
Best for getting more clients for your personal training business
You complete your certification, get set-up a gym, and build yourself a website, expecting a stampede of clients to burst through the door and fall in love with your program and the results they produce. But in reality, what happens? Crickets.
Like it or not, personal training requires you to put on the hat of a salesperson. For those of you who are uncomfortable by that thought, or who are eager to start, but don't know where or how, The Wealthy Fit Pro's Guide to Getting Clients and Referrals is a goldmine of strategies, scripts, and promotions to get your personal training business off the ground and steaming along at full throttle.
As part of the Wealthy Fit Pro's Guides, this particular edition sticks out because of its actionable nature. Author Jonathan Goodman has a decade of experience in helping trainers build their businesses, and his knowledge and clarity of how to take action are what make this book stand-out.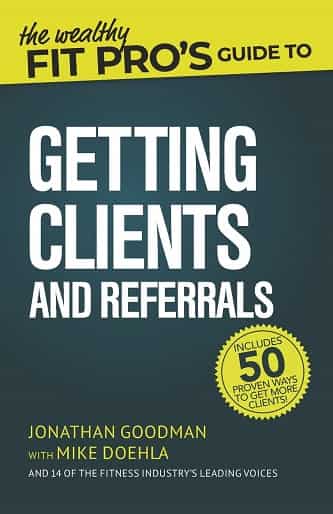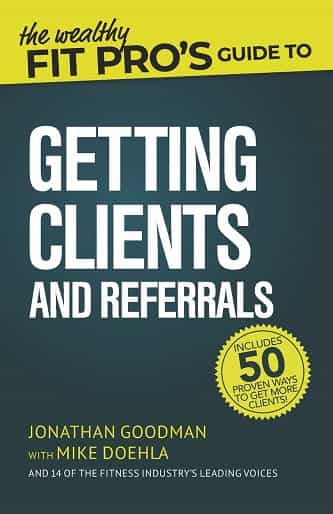 Paperback | Audiobook | Kindle
---
Conscious Coaching: The Art and Science of Building Buy-In by Brett Bartholomew
Best book for building more buy-in with your clients and athletes
Whether you are a personal trainer, strength coach, or a coach, this book is an essential piece of reading material. Building buy-in is something we all have to be mindful as leaders, whether it's in the gym or on the field. You can have the most developed programming in the world, but if your athletes and clients are doubtful on its efficacy or aren't all-in, the results will be mixed.
Conscious Coaching helps shine a light on the communication and developing better relationships that increase engagement. Brett Bartholomew lays out the science behind better communication and provides actionable strategies and examples that you will most likely use at the gym and on the field with your athletes and clients.
"Recent technology may be advancing what we are able to measure and manage, but the best training programs are not driven by technological connection. They are driven by human connection. Put simply: there is no gadget that can inspire and ignite an athlete like an emotionally-tuned coach can."
"Potential is often left untapped, athletes become apathetic, and many highly skilled coaches find themselves frustrated with their inability to convince athletes to 'care.'"
"The interpersonal dynamic between coach and athlete is central to the coaching process."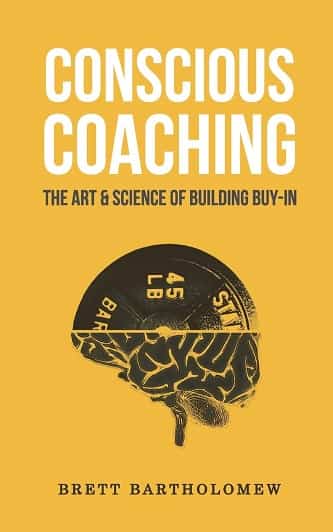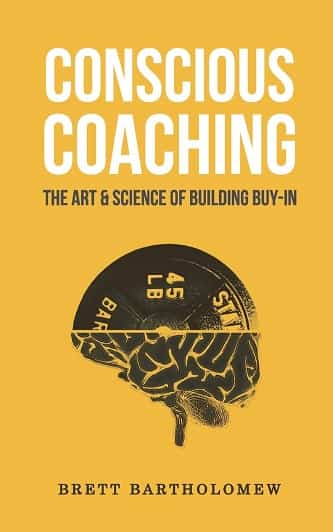 Paperback | Audiobook | Kindle
---
Strength Training Anatomy (3rd Edition) by Frederic Delavier
Best book for those "what muscles am I working?" moments
Frederic Delavier's Strength Training Anatomy is one of my favorite books for weightlifters because the illustrations, which show precisely which muscles are being worked during each exercise and lift, help lifters to properly engage the right muscles when working out. Nothing worse than spending all that time and effort in the gym improperly targeting muscle groups.
For personal trainers, there is no better resource for the frequent moments when a client asks "What does this exercise work?" Delavier's clear and meticulous illustrations and updated third edition are an essential resource for personal trainers that you will come back to time and again.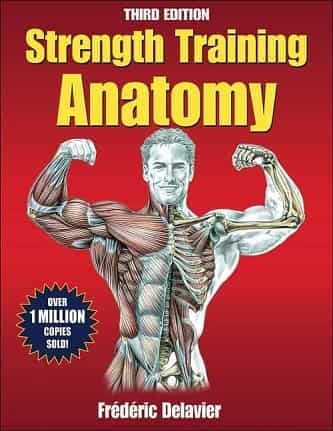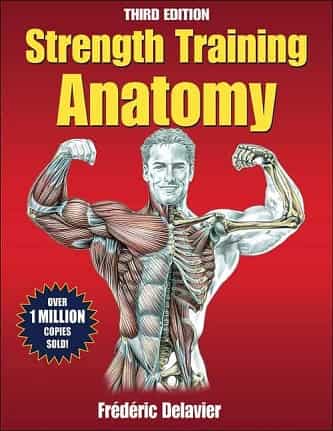 ---
ROAR by Stacey Sims
Best book for personal trainers who work with female clients
If you work with women gymgoers and athletes, this book is required reading. The fact is that the physiology of men and women is different, and most training and nutrition plans are geared towards men and applied haphazardly to women.
Stims' book (more fully reviewed here) breaks down the physiological differences between men and women, from menstruation to menopause, and how to work with those differences with women so that they can get optimal results in the gym.
"Women not only need different fuel before and during exercise, but we also have unique recovery needs. Our recovery window is a lot shorter than men's; it's harder to hold on to our valuable muscle tissue; and we are susceptible to performance difficulties in the heat."
"Women's fat-burning postexercise metabolism drops back to normal about 3 hours after they've showered and gone about their day, while men's levels remain elevated up to 21 hours later."
"Getting a good dose of protein postexercise becomes critical for us to rebuild our muscles and reduce the signalling to store body fat. So, if you've ever wondered why the men you train with seem to drop weight more quickly, physiology is a major factor."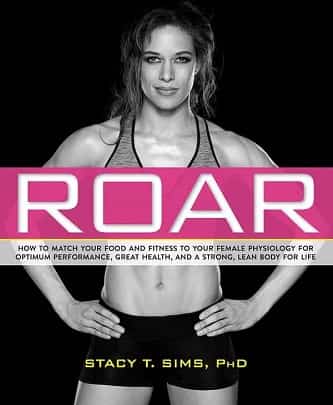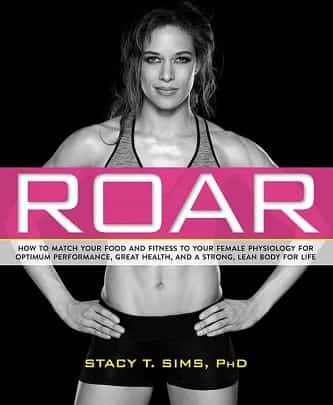 Paperback | Audiobook | Kindle
---
Bodyweight Strength Training Anatomy by Bret Contreras
Best book for personal training with bodyweight exercises
In a day and age where more and more people are training at home, personal trainers and strength coaches are pivoting to doing more coaching online. Training people in the comfort of their own home means far less equipment (if any at all) and a reliance on bodyweight exercises.
Getting creative and keeping clients engaged with no equipment means having an arsenal of bodyweight exercises at your disposal, and Bret Contreras' Bodyweight Strength Training Anatomy is best-in-class when it comes to home workout books.
Included are training plans, exercise combos, multiple levels of progression, and over 150 bodyweight exercises that your clients can do at home or in the gym.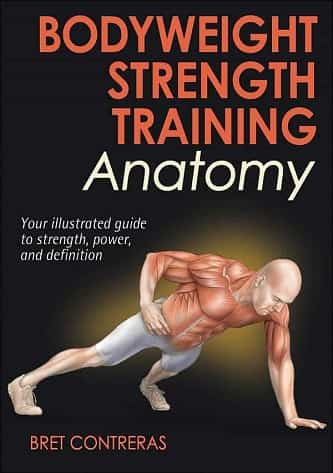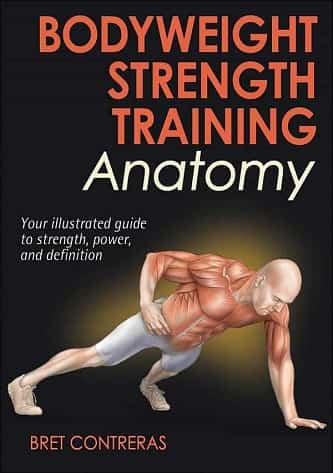 ---
12 Ways to Motivate Your Personal Training Clients. In this quick guide, personal trainers, strength coaches, a world record powerlifter and a yoga instructor stop by share their favorite ways to help you motivate your personal training clients.
Best Weightlifting Books: Essential Reading for Crushing the Gym. From beginners to seasoned vets, here is a list of essential reading for those who are down with the boom in the gym.