The XMark 7630 Adjustable Weight Bench is a total beast of a bench. Read on for a detailed review of this heavy-duty bench that crushes the competition.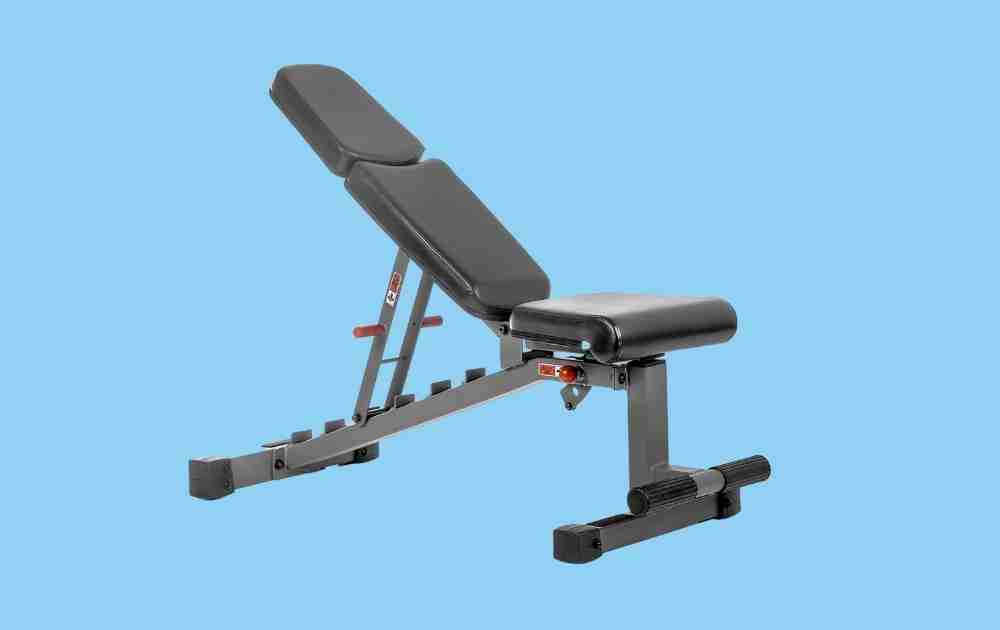 XMark makes quality, commercial-grade strength training equipment for home and garage gym owners.
Whether it's a lat pulldown machine, dip station, rackable EZ curl bar, or yup, adjustable weight benches, XMark makes heavy-duty workout gear that is affordable.
And this is exactly what they have done with the XMark 7630, a bench that is a complete monster when it comes to adjustability and total weight capacity.
Let's take a closer look at this bad boy.
XMark 7630 Adjustable Weight Bench – The Rundown
One of the best adjustable weight benches on the market, the XMark 7630 is a versatile, tough, and easy-to-maneuver adjustable weight bench that will stand out in any home gym.
Key features:
✔️ Best weight capacity on the market.
The first thing most lifters as when it comes to finding the right bench is how much weight can this thing handle?
Weight capacity, for weight benches, is a stand-in for quality, and in this category, the XMark 7630 is peerless, with a market-crushing weight capacity of 1,500lbs.
Consider this: most of the cheaper benches you will see on Amazon will have a weight rating of between 300-500lbs.
The XMark even outperforms premium and commercial benches like the Bells of Steel Commercial 3.0 Adjustable weight bench (1,000lb capacity).
✔️ Fully adjustable with marked angles.
The big reason people buy an adjustable weight bench is the versatility of seat and back pad positions for tackling all of your favorite incline and decline exercises.
The seat on the XMark 7630 has three different angles, and the back pad has seven different positions (from a -20 decline to 85 degrees).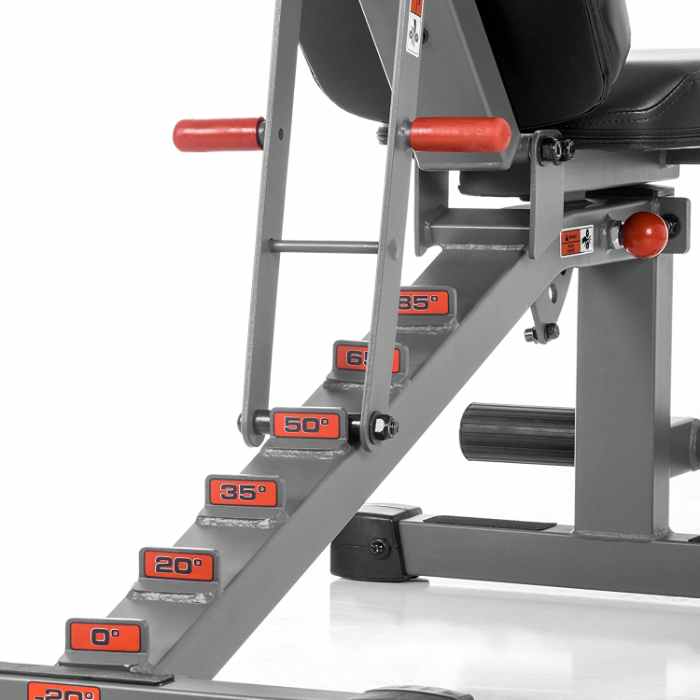 The upright position is perfect for presses at 85-degrees and the adjustment arm includes the grade of each notch so that you know exactly what angle the pads are set-up at.
✔️ Sturdy 2" by 3" steel frame construction.
The frame of the bench is made with 11-gauge, heavy-duty steel with a 2" by 3" frame, which is thicker than most of the cheapo brands on Amazon, which use a 2" by 2" frame.
The only bench I've tried that is thicker is the Rogue Adjustable Bench 3.0 which has a 3" by 3" frame.
✔️ Heavy-duty without being super heavy.
Strength training equipment has a fine line to walk—you want gear that is tough and heavy and can take the punishment, but you also want to be able to move the equipment around when necessary.
The XMark manages to balance both of these things well, with a heavy-duty frame and construction that can handle all the weight you can throw at it without being unduly heavy and immovable. The bench weighs 75lbs.
✔️ Rubber wheels for easy portability.
Your bench is for more than just doing presses and curls. It can be wheeled into your favorite power rack, cable crossover machine, and wherever else you want to train that day.
Two big rubber wheels on the back of the bench make moving the bench easy and simple, whether you want to place it in your squat rack or Smith machine or you want to move it out of the way when not using it.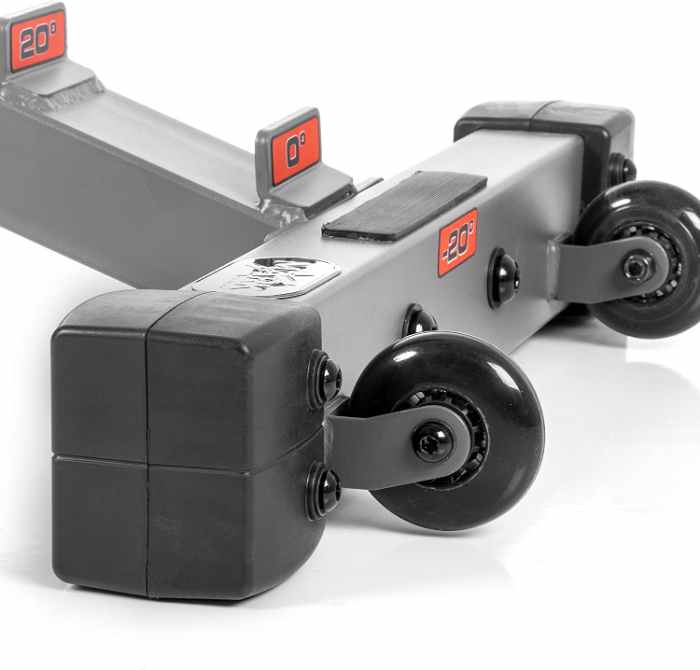 ✔️ Very stable.
Stability is crucial when working out on your bench, whether you are doing heavy presses, curls, or overhead movements.
The XMark is plenty stable, with a frame that is 22.5" at its widest. Not quite as wide as the Bowflex 5.1s Adjustable Bench (28"), but the XMark 7630 still provides solid stability. No rocking or wobbling while working out.
❌ Welded leg attachment.
If there is one downside to this bench, it's the fact that the leg attachment is welded onto the frame.
While some lifters and home gym enthusiasts will appreciate or even love this feature, I've never enjoyed using them on my weight benches. It would be nice if XMark gave you the option to remove the attachment.
XMark 7630 Adjustable Weight Bench – Where to Buy
For people on the lookout for a weight bench that is tough, reasonably priced, and provides plenty of pad support, the XMark 7630 is a no-brainer.
The bench retails for $299—which is an excellent bang-for-buck for this kind of bench—and can be purchased over at Amazon (check for current pricing and availability).