Looking for an affordable and tough adjustable workout bench? Bells of Steel's Commercial 3.0 checks all the boxes. Read on for a full review.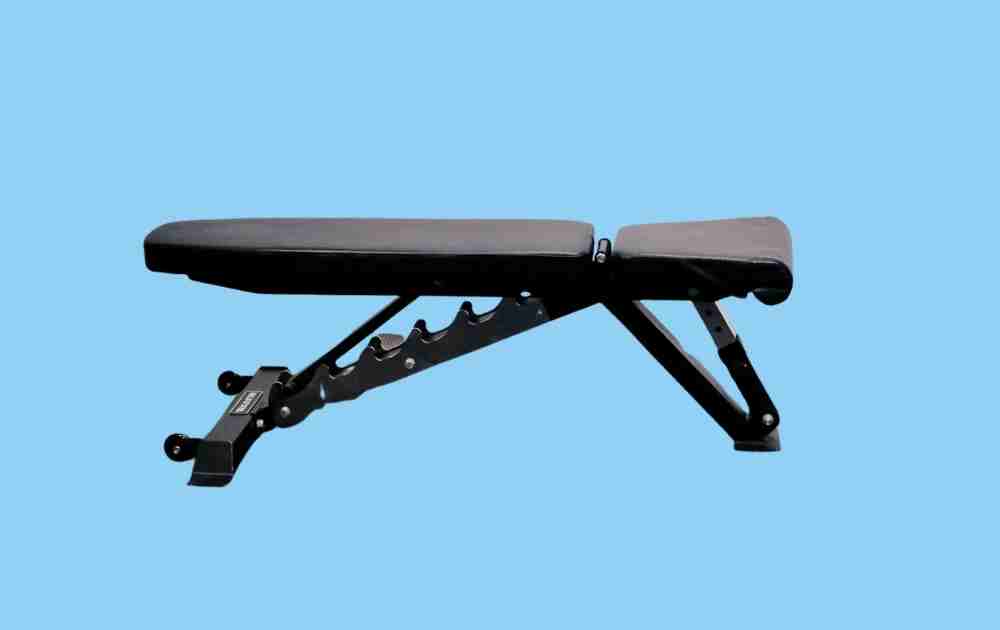 The almighty adjustable bench is a critical part of every home and commercial gym.
It's where we drop new PRs on bench press, where we press our shoulders into boulders, and it's where we scroll Instagram between sets.
But for many home gym users, the bench is also where the bank gets broken.
Fortunately, Bells of Steel has put together a high-quality adjustable weight bench that is tough enough for commercial gyms and affordable enough for jabronis like me.
Below is a complete review and user's experience of the Bells of Steel Commercial 3.0 Adjustable Weight Bench, including key features, price point, and where to buy.
Let's get to it.
Bells of Steel Commercial 3.0 Adjustable Bench – The Details
Readers of this website and people in my life know that I am a fanboy of Bells of Steel gear.
The Bells of Steel weightlifting drop pads are my weightlifting silencer pads of choice and years ago I invested in one of their medicine wall balls (still have it, but they've since discontinued it).
This is why I took the plunge on this bench earlier this year.
Here's what I liked (and didn't like) about this adjustable bench.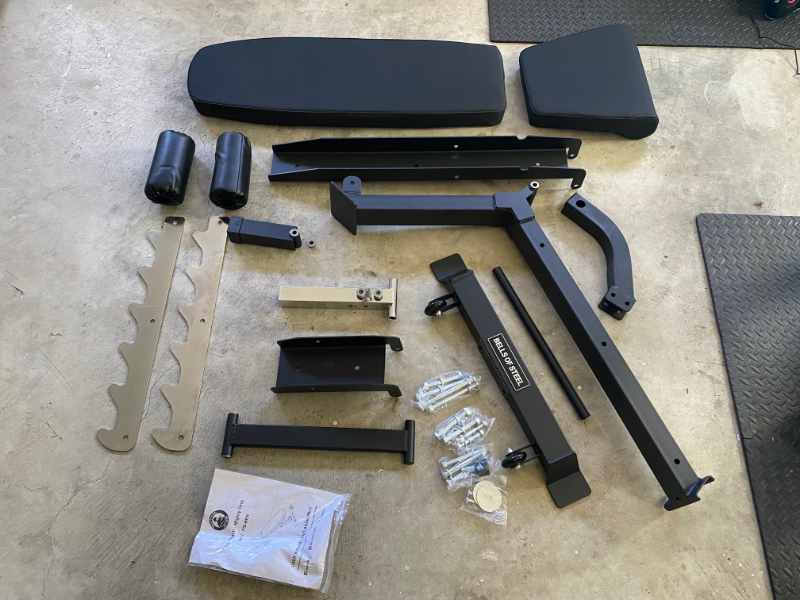 ✔️ Versatility unleashed.
The BoS adjustable bench does all of the angles.
It's a flat workout bench, it goes decline (-20 degrees), incline, and the back pad can be straightened up to almost 90 degrees for seated exercises like shoulder presses, etc.
Lots of options to choose from for your workouts!
✔️ Easy to move around.
The Bells of Steel Commercial 3.0 doesn't have a handle in the same way that other top adjustable weight benches on the market do but instead has a two-in-one "handle" with the leg attachment, which is designed to keep your legs in place while also serving as a handle to move around the bench.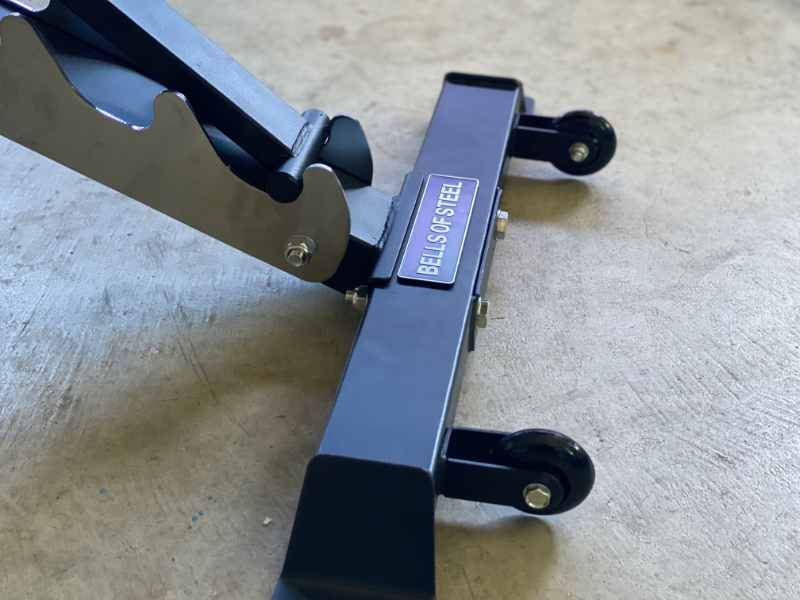 Two rubber wheels at the top of the bench make wheeling the bench around between sets simple. Although I elected not to use the leg attachment, you can also use the steel tube that holds the seat up as a handle.
✔️ Quick set-up.
It took me about 20 minutes (by myself) to put the bench together. The installation instructions are pretty good, but you should definitely give this YouTube video a watch if you want to put it together even faster. (Which of course, I didn't until after.)
One thing I would point out when putting it together, make sure you properly install the washers where the back pad and the seat pads meet—slight variations here will put the adjustment arm off-center which could lead it to sliding out of the teeth on the steel ladder. (Which of course, I didn't learn till after. Ha.)
✔️ 7 different back positions.
The bench can be adjusted to seven different incline positions using the peg and tooth ladder on the adjustment arm. Moving the back pad is easy. (The seat adjustment is a little more involved; the knob is screwed in and out to adjust the height of the seat pad.)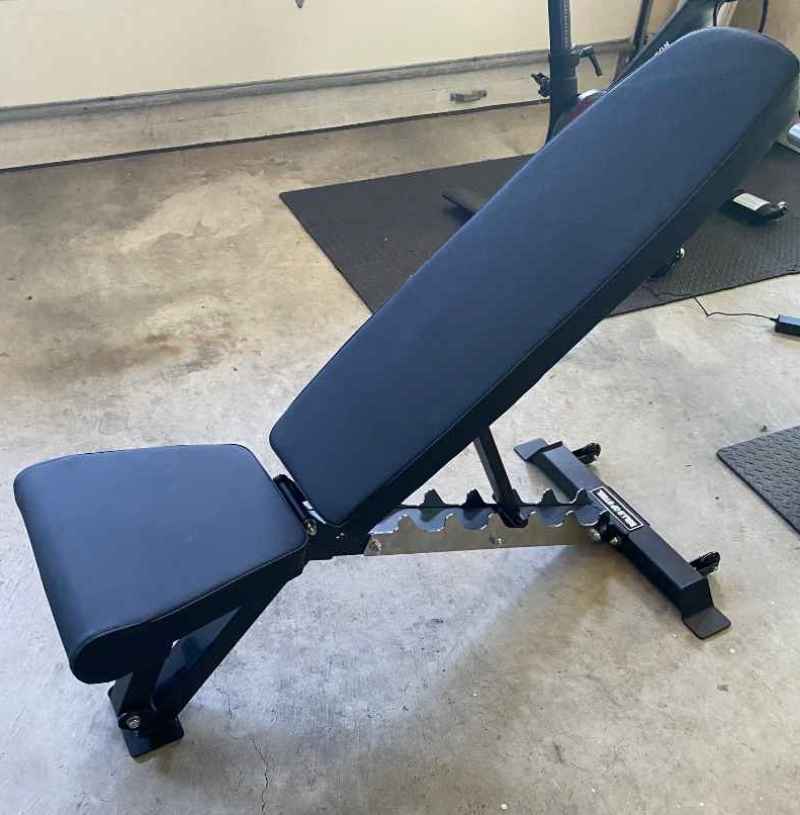 While the adjustment arm on the back pad isn't as secure as the Rogue Adjustable Weight Bench 3.0, it does "lock-in" and doesn't slide around or out when being used. I like the sturdiness and ability to rapidly change between inclines.
✔️ Extra wide cushion for the pushin'.
One thing that really makes this bench stand apart from the crowd, and not something that I noticed until I unpackaged it, was just how wide the seat pad was.
For larger fellas, and I'd count myself in this group, a wider seat is excellent as we don't feel like we are teetering while lifting.
The Bells of Steel Commercial 3.0 has a seat that is 15 inches wide, three inches wider than other comparable benches.
Combine this with a 2.5" thick pad, and you've got a wide, sturdy base for all of your workouts, and yup, lots of cushin' for the pushin'.
✔️ Super affordable.
Bells of Steel makes really good gear at a price that isn't absurd. For most users and lifters, this bench more than does the job, and at a price point that won't take your wallet and elbow-drop it from the top rope buckle.
The Commercial 3.0, even though feature-laden, is exceptionally affordable. All-in, with shipping, I paid just over $400 (Canadian dollars—Bells of Steel has a US version of their site where they sell it for $299) for the bench, which is by far on the lower end of the spectrum for price point when it comes to solidly made benches like this.
Sure, you can go the cheapo route with some of the benches on Amazon, but in the case of Bells of Steel you are getting equipment from people who actually powerlift and do Strongman events.
✔️ Built for commercial use.
As you can probably guess by the name, the Bells of Steel Commercial 3.0 is built for use. Lots of use. The bench features a 1,000lb capacity, which should handle just about all of us lifters.
Additionally, the 3.0 includes upgraded bolt-down feet.
This was a request of commercial users, but home users who have a lifting platform or simply want to super-secure their weight bench can take advantage of the ability to bolt down the bench.
❌ No handle if you don't use the leg attachment.
The only minor complaint I had about this bench was that without the lag attachment, which I didn't install on my bench because I like to let my feet wander, there is no handle to move the weight bench.
Bells of Steel Commercial 3.0 Adjustable Weight Bench – Where to Buy
If you're looking for a sturdy, quality adjustable bench that can handle your toughest workouts, you've found it.
The Bells of Steel Commercial 3.0 Adjustable Bench has a 1,000lb weight capacity, lots of options for positioning, including seven back pad placements, and an extra-wide and thick butt pad.
Oh, and it's super affordable.
Gotta like that.
You can grab your own BoS adjustable bench for $299 while they are still in stock here.