The ProForm Carbon EL Elliptical is one of the best ellipticals on the market in the $800 range. But is it the right one for you? In this review, we look at the pros, cons, and some alternative ellipticals to help you buy with confidence.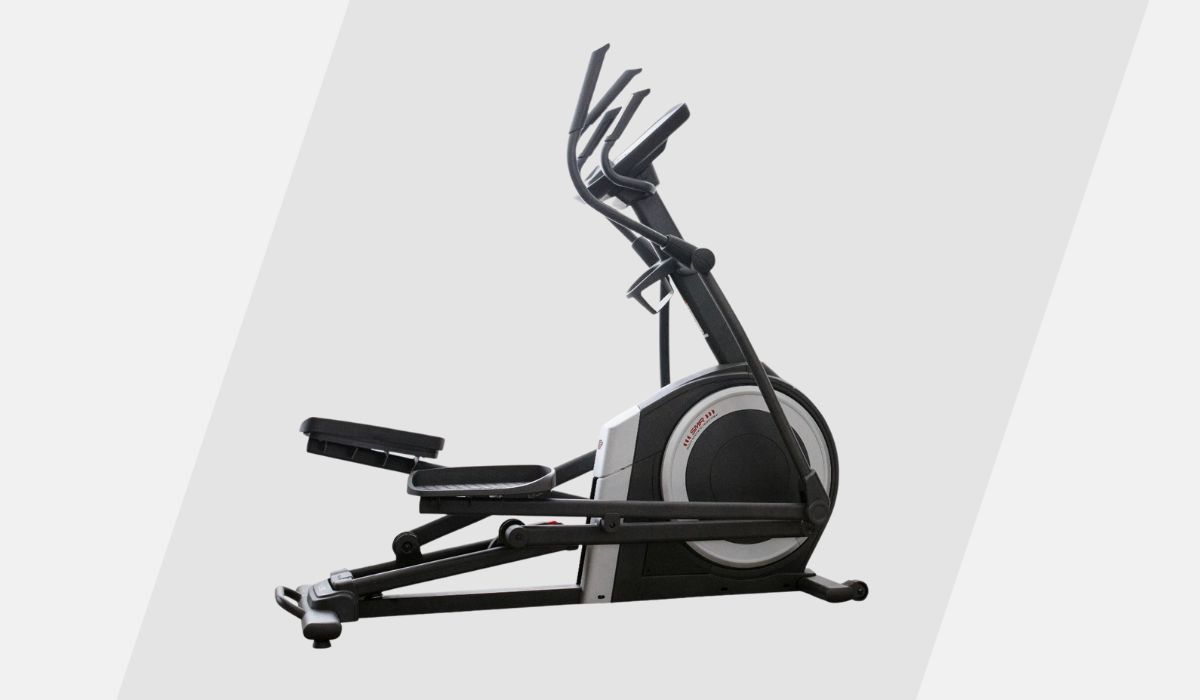 The ProForm Carbon EL Elliptical is an entry-level and budget-friendly machine for home gyms.
It's priced at under $800, has plenty of resistance levels, and even has a manual incline for cranking up the difficulty.
But is the Carbon EL the elliptical for your workout goals and budget?
That's what we will find out in this review.
Below, we will look at the key specs of the Carbon EL, where it excels, how it could improve, and how it compares to other ProForm ellipticals and machines in its price class.
By the end of this review, you will have a crystal-clear idea if the ProForm Carbon EL Elliptical is worth your hard-earned money.
Let's jumpy jump right in.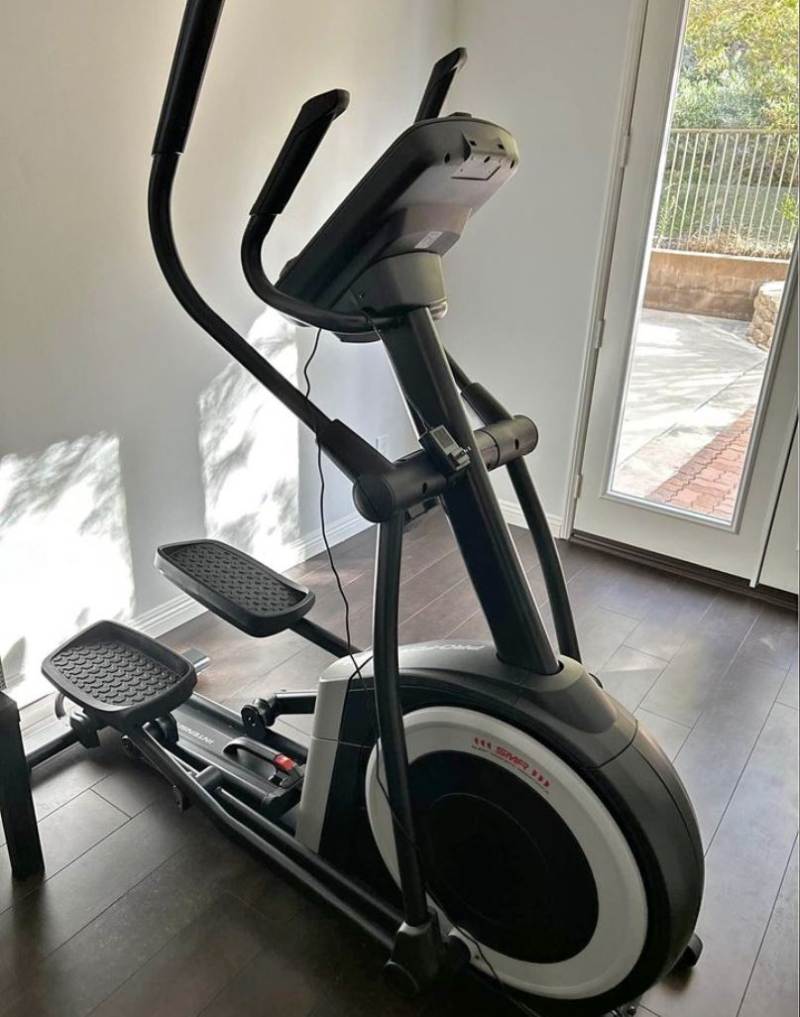 ProForm Carbon EL Elliptical – The Key Specs
Price: $799
Stride length: 19"
Flywheel: 14lbs
Resistance levels: 18
Incline: 0-20 degrees
Display: 5" LCD multi-color display
Footprint: 68.5" L x 25" W x 67" H
User weight capacity: 275lbs
Machine weight: 202lbs
Media tray: Yes (optional—can be quickly clipped on)
Water bottle holder: Yes—oversized
Warranty: 10 years (frame), 1 year (parts and labor)
ProForm Carbon EL Elliptical – The Pros
Alrighty, let's get down to brass tacks with the features that make the Carbon EL an excellent choice for people looking for a budget-friendly elliptical:
✅ 19" stride length.
Stride length is a tricky thing to figure out on elliptical machines. While generally decided by height, a better indicator is how long your legs are.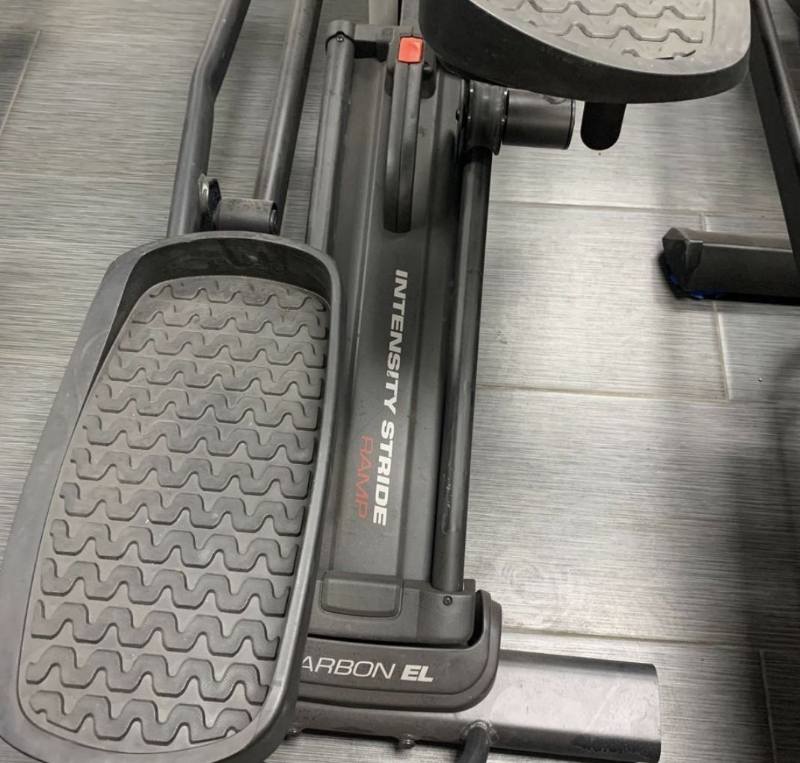 For example, my wife is five inches shorter than me but has longer legs (I am all torso, as you can imagine) and ends up using a longer stride length.
A 19" stride length is the sweet spot, in my opinion, as it is long enough for taller users while also being comfortable enough for "regular" height users.
[For more information on stride length: What's the Best Elliptical Stride Length? (How to Choose)]
✅ Smooth and sturdy ride
Because the ProForm Carbon EL has a beefy weight—the EL weighs just over 200lbs—and a decent flywheel weight (14lbs), the machine has a sturdy and smooth striding experience.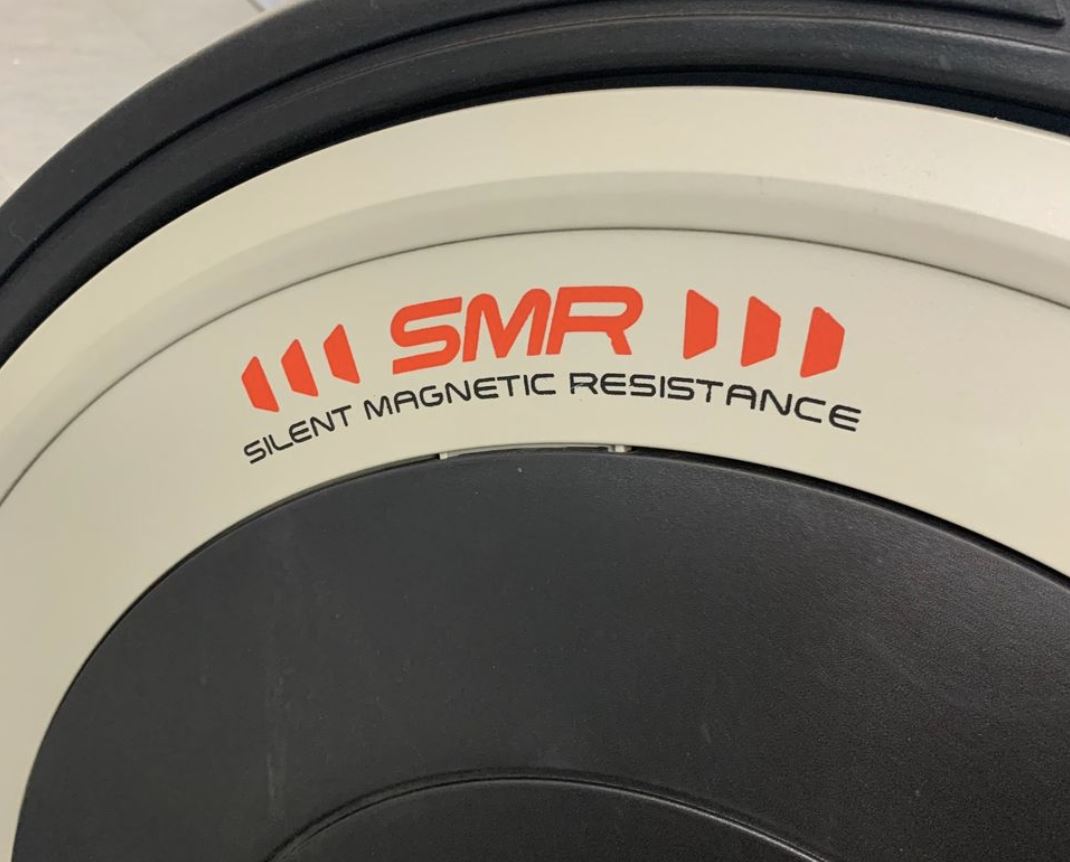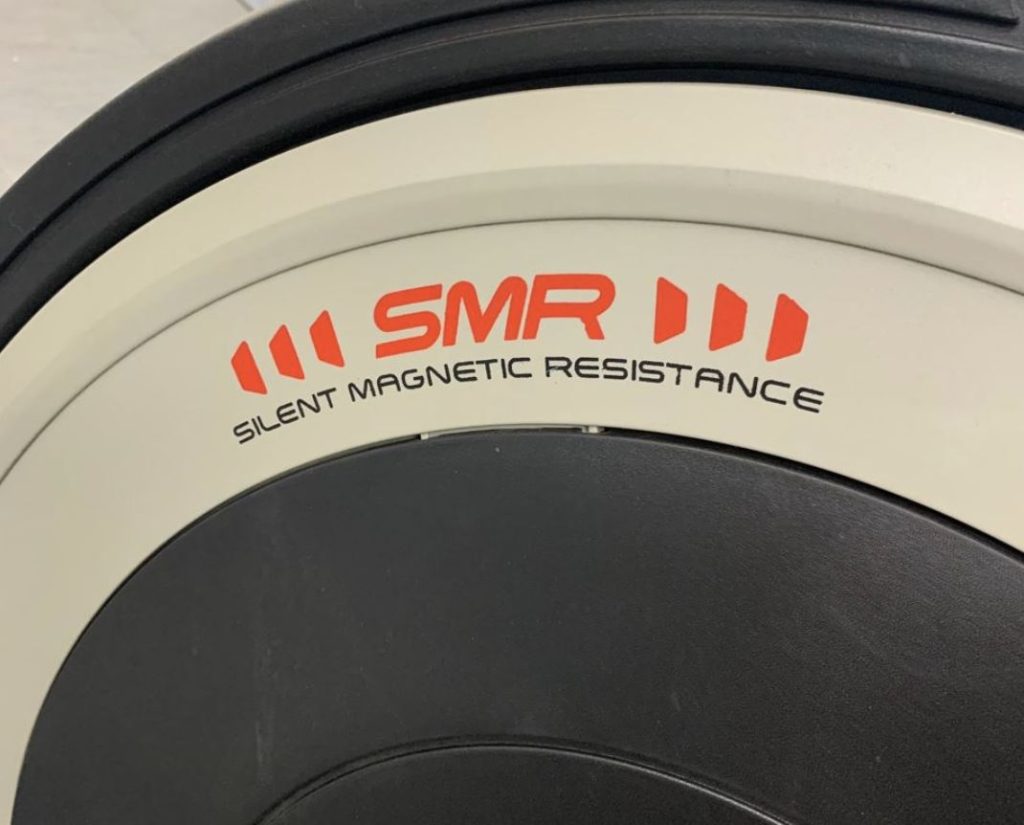 Ultimately, the main thing people want when getting on an elliptical is the confidence of knowing that the machine isn't going to wobble, teeter and groan under use.
While it doesn't have the heaviest flywheel within the group of ellipticals on the market that cost $799, it is plenty sturdy for a majority of users.
✅ Incline
Training on the elliptical is awesome—the benefits of ellipticals center around being low-impact, which means you can hammer down on HIIT workouts, long and steady-state aerobic sessions without destroying your joints with blunt force.
That said, there are times where you want to crank up the difficulty on the elliptical, and that's where being able to introduce incline to the machine is very handy!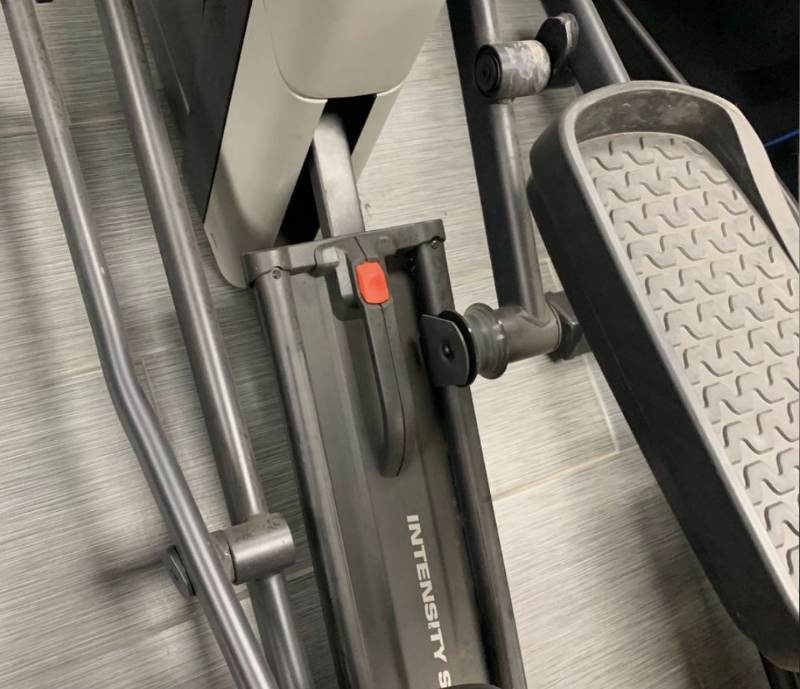 The Proform Carbon EL has the ability to change the incline from 0-20 degrees.
To do so, there is a small latch at the bottom of the machine which is pressed, and the rails are ramped up to the incline level of your choice.
Presto—more challenging workouts and more calorie burn.
✅ Oversized water bottle holder
This "pro" is less to do with the performance of the machine itself and more to do with the convenience of it.
The water bottle holder is oversized, which means that if you have one of those 32oz Nalgene water bottle (or something similarly thick), it will actually fit on the machine!
You'd be surprised at how many elliptical machines out there that overlook this simple feature.
The Life Fitness commercial ellipticals at my local gym have a water bottle holder so small that it cannot fit anything thicker than a 16oz water bottle.
Several ellipticals built for home use share this annoying characteristic as well (the NordicTrack SpaceSaver 9Ei inexplicably has one of the smallest water bottle holders I've ever seen).
The Carbon EL has a water bottle holder that is large enough for almost every thickness of shaker or water bottle, meaning you won't go short on hydration as you sweat your workout away.
✅ Priced like a champion
Elliptical machines are not cheap. The cost of ellipticals, especially when looking at trainers that are designed for commercial settings, can quickly reach $4,000 to 6,000.
The ProForm Carbon EL, while not a studio-grade machine, will do most of the work that you want from a commercial-grade machine at a fraction of the price.
At just $799, it falls squarely into the price bracket where you start to see some more advanced features (incline, etc) and ranks as one of the best elliptical trainers for under $800.
ProForm Carbon EL Elliptical – The Cons
While there are some things that I really like about the Carbon El, there are a couple of things that stood out in terms of improvement.
Including:
Not ideal for beginner/heavier users.
For those of you just getting started on your weight loss journey (respect!), or on the big-boned size (no judgment—you're talking to a 290lb fella), this machine won't be for you.
The weight capacity is a bit low, with ProForm recommending a maximum 275lbs.
That said, I've used the machine plenty and have yet to experience any issues, but it's something to be aware of.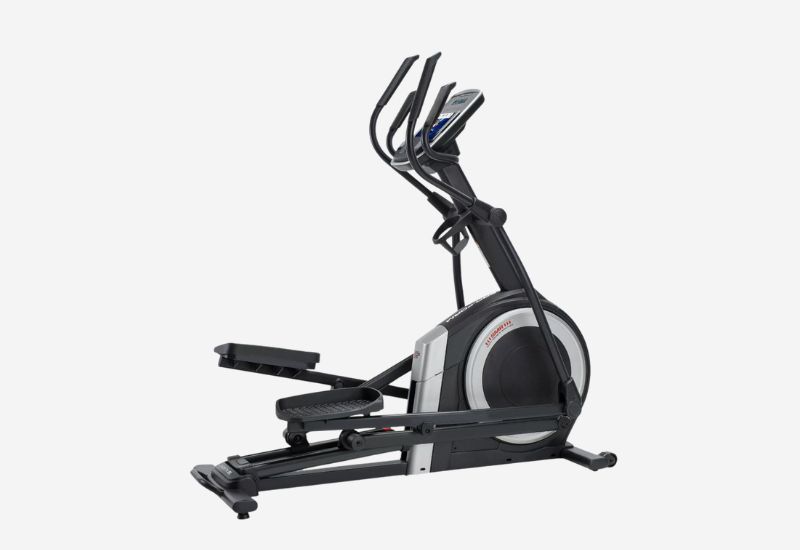 The incline is manual.
The other weak spot in the armor of the Carbon EL is the fact the incline settings have to be adjusted manually.
Which means that unless you want to dismount and adjust the incline manually repeatedly during your workout, that you are going to be stuck on one incline per workout.
There are very few machines in this price range that offer a motorized or power incline (as we will see in a few moments, there is one that does).
ProForm Carbon EL Elliptical – The Competition
The ProForm Carbon EL is the entry-level machine in ProForm's line of ellipticals. (To see how it compares to Proform's other ellipticals, check out this article.)
There are several machines on the market that are also priced at the same level as the Carbon EL. The two main competitors are the Schwinn 430 and the Nautilus E616.
Key differences include the Nautilus E616 having a power incline (vs a manual incline for the Carbon EL) and more resistance levels.
The Schwinn 430 is a better option for people looking for a more compact machine, as the length of the 430 is just 53" compared to the 68.5"of length on the Carbon EL.
And finally, the Schwinn 430 and Nautilus E616 are better choices for people who are a little heavier, as both machines have an extra 25lb of weight rating.
Here is how the Carbon EL compares with the competition:
| | | | |
| --- | --- | --- | --- |
| | ProForm Carbon EL | Schwinn 430 | Nautilus E616 |
| Price | $799 | $799 | $799 |
| Stride Length | 19" | 20" | 20" |
| Flywheel | 14lb | 20lb | 22lb |
| Incline | 0-20 degrees (manual) | 6 levels (manual) | 6 levels (motorized) |
| Machine Depth | 68.5" | 53" | 70" |
| Max User Weight | 275lb | 300lb | 300lb |
| Resistance Levels | 18 | 20 | 25 |
The Final Verdict
There are many things to really like about the ProForm Carbon EL Elliptical.
The smoothness of the ride, that oversized water bottle holder, and the incline feature.
But ultimately, there are better options out there at the $799 price point.
The Nautilus E616 in particular has all of the features of the Carbon EL and goes above with a motorized incline, added weight capacity, and a slightly longer stride length.
Nevertheless, the ProForm Carbon EL is a quality machine—just wish it would come down a little bit in price to better reflect how competitors are out-featuring it.
| | |
| --- | --- |
| ✅ PROS | ❌ CONS |
| Budget-friendly pricing | The incline is manual |
| Beefy weight (stable!) | Not ideal for heavier users |
| Incline options | |
| 19" stride length; suitable for most users | |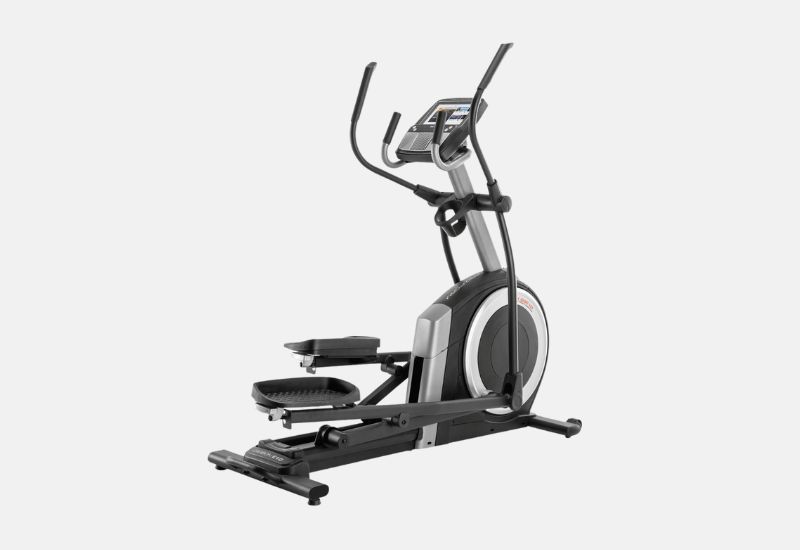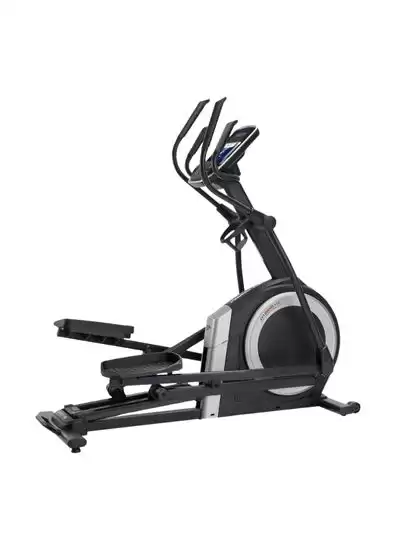 ---
More Elliptical Guides and Articles
Elliptical Buying Guide – Everything You Need to Know to Buy with Confidence. Want to buy an elliptical but don't know where to start? Arm yourself with the knowledge to choose the perfect elliptical for you and your workout goals.
Proform Carbon E7 Elliptical Review – A Functional and Sturdy Trainer for Home Gyms. The ProForm Carbon E7 is an excellent mid-tier elliptical loaded with training features. In this hands-on review, we detail the pros, cons and competitors of the Carbon E7 so you can buy with confidence.