Looking for the best pull-up bars for that wide doorway? Here's a breakdown of the best ones on the market, including key features, width, and price.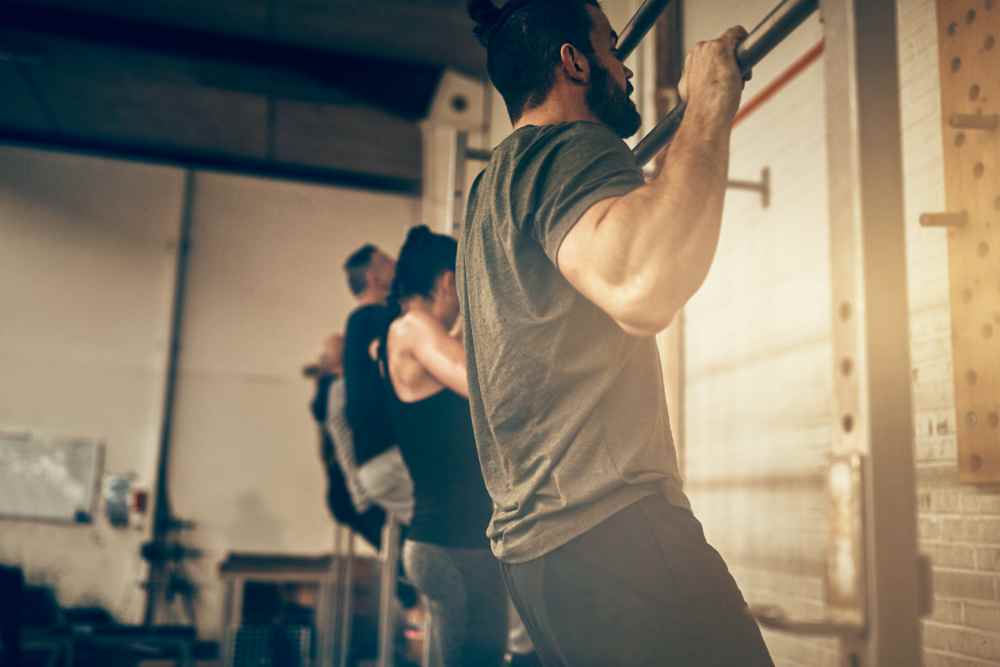 Pull-ups are one of the absolute best exercises you can do for a stronger upper body.
In a lot of ways, they are nearly a perfect exercise.
Stronger arms? Sure. Core strength? Yup. Developing a brute-strength V-shaped back? Hell yeah.
One of the benefits of pull-ups is that you don't need a big hulking piece of fitness equipment to get the job done and you don't need a pricey gym membership.
A basic pull-up bar is all you need.
Pro Tip: Standard doorframes are 36" wide. While a couple of doorway pull-up bars reviewed below have added width, for extra wide doorways you will almost always want to choose a periscoping pull-up bar.
While there are plenty of different types of pull-ups bars, including free-standing pull up stations, doorway pull-up bars, wall-mounted pull up bars, outdoor pull-up bars, and more, for doorways that are a little wider you need a pull-up bar that can get the job done.
In this guide to the best pull-up bars for wide doorways, we are going to look at the best ones on the market.
Let's get right into it.
JFIT Deluxe Doorway Pull-Up Bar
⭐ Best periscoping pull-up bar for wide doorways
JFIT makes some of my all-time favorite fitness gear. Whether it's medicine balls, plyometric boxes, or rubber hex dumbbells, JFIT consistently makes awesome stuff for both commercial gyms and home workout enthusiasts.
The JFIT Deluxe Wide Doorway Pull-Up Bar is no exception.
Designed to fit doorways as wide as 40 inches, the bar is installed easily with a set of mounting brackets. Rubber stoppers are shipped with the bar for metal doorframes. Padded grips mean you can bang away on your pull ups with a comfortable and secure grip. The width doesn't come at the expense of weight, with the JFIT bar rated for up to 300lbs.
Price-wise the bar will run you about $25 (check Amazon for current pricing and availability), making it my favorite pull-up bar for wider doorways.
Weight rating: Up to 300lbs
Maximum width: 40"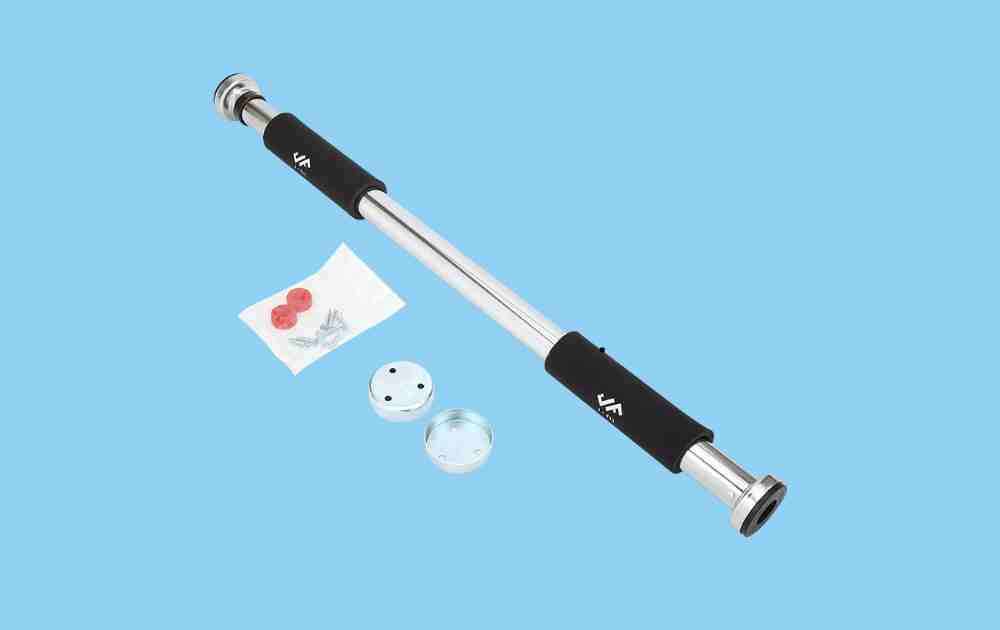 Ultimate Body Press XL Pull-Up Bar
⭐ Best wide doorway pull-up bar
Made of steel, with a 300lb weight rating and a clever design that allows you to perform your pull-ups nearly a foot away from the doorframe, the Ultimate Body Press XL Pull-Up Bar is a killer choice for oddly shaped doorways.
The big feature of this bar—and why people with a wider doorway will love it—is that the width of the pull-up bar is adjustable. The vertical bar can be extended up 43" in length.
While heavy on features, this thing is quite bulky, taking up a fair amount of space between pull-up sessions, and in terms of cost, it's a little more expensive than the persicoping bars on this list, with Amazon retailing them for around $60 (check here up-to-date pricing and availability).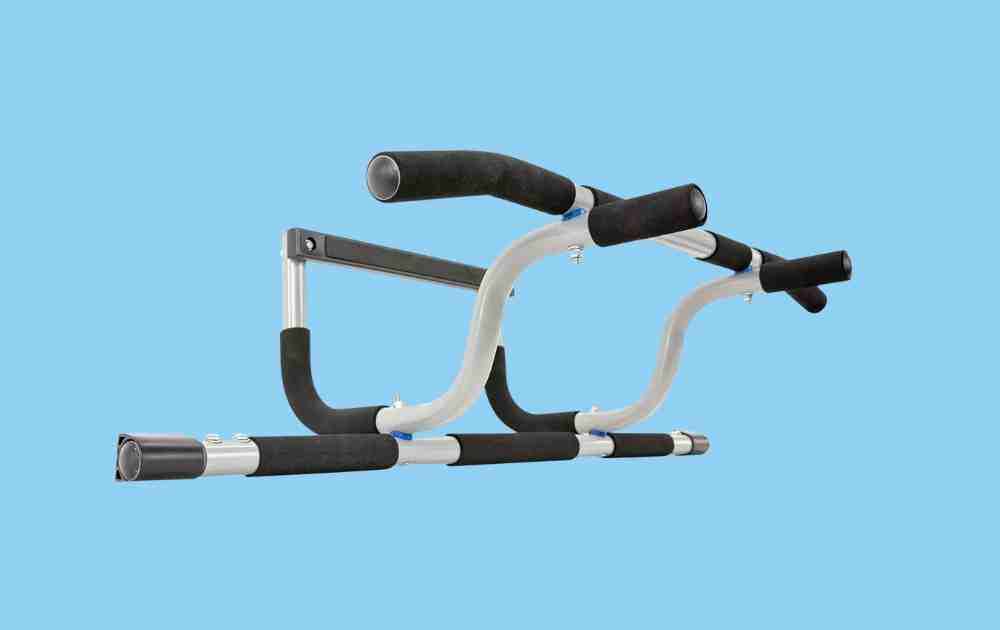 Feierdun Wide Doorway Pull Up Bar
Pull-up bars can cause a little bit of damage when you mount them to your doorframe. For older doorframes in particular, the leverage and weight can cause the frame to depress a little.
The Feierdun Pull Up Bar tackles this problem by avoiding any damage-inducing installation or hanging, with the bar being extended into the sides of the doorframe without any screws or drilling required.
Setup takes just a couple of moments (perfect for taking it down between workouts) and the bar is rated for a maximum of 440lbs, making it easily one of the sturdiest pull-up bars for wider doorways.
Weight rating: Up to 440lb
Maximum width: 45"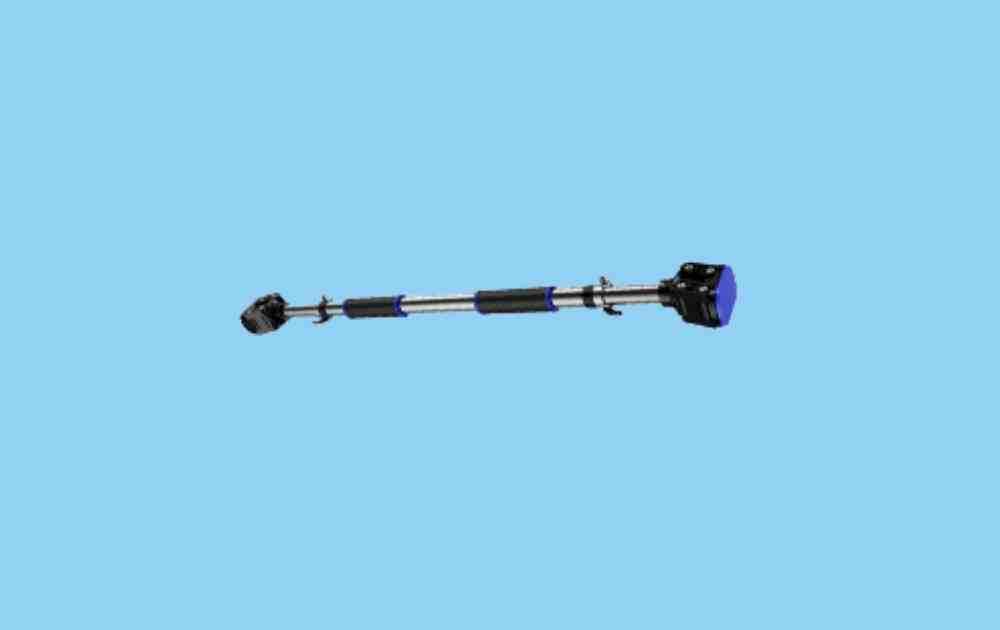 Garren Fitness Maximiza Pull Up Bar
Garren Fitness Maximiza's pull up bar is another example of a bar that can be extended within a doorframe and customized to the width of the doorway.
Made of heavy-duty chrome, the bar has door brackets that are screwed into the door.
Foam grips make holding onto the bar comfortable and secure, and the bar can be adjusted to fit a wide variety of doorways, from smaller 26" all the way up to 39".
Reviewers constantly rave about this bar, with well over 2,000 five-star reviews on Amazon (click here to read them) and with a price of about $35, this pull-up bar does it all.
Weight rating: Up to 330lb
Maximum width: 39"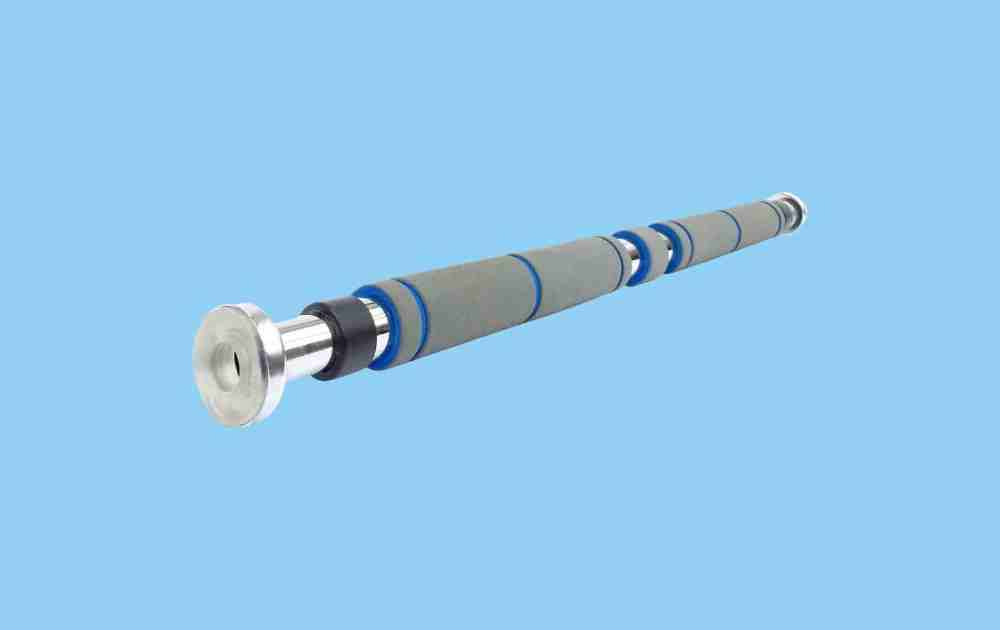 ProSourceFit Wide Doorway Pull-Up Bar
Let's come right out and say it—this thing is an absolute monster of a pull-up bar.
Designed to hang above your doorframe, the bar is extra wide (with a full width of 41"), making it ideal for wider doorways. Besides the versatility of width, the thing I love most about this pull up bar is the grip variety.
Whether you are doing overhand pull-ups, hammer grip pulls, chins—there is a handle and grip positioning for you. The reviews for the ProSourceFit are up there, with over 10,000 five-star reviews (seriously, that's not a typo), and with a price-point of just $30, you get a metric ton of bang for your buck.
Weight rating: 300lb
Maximum width: 41"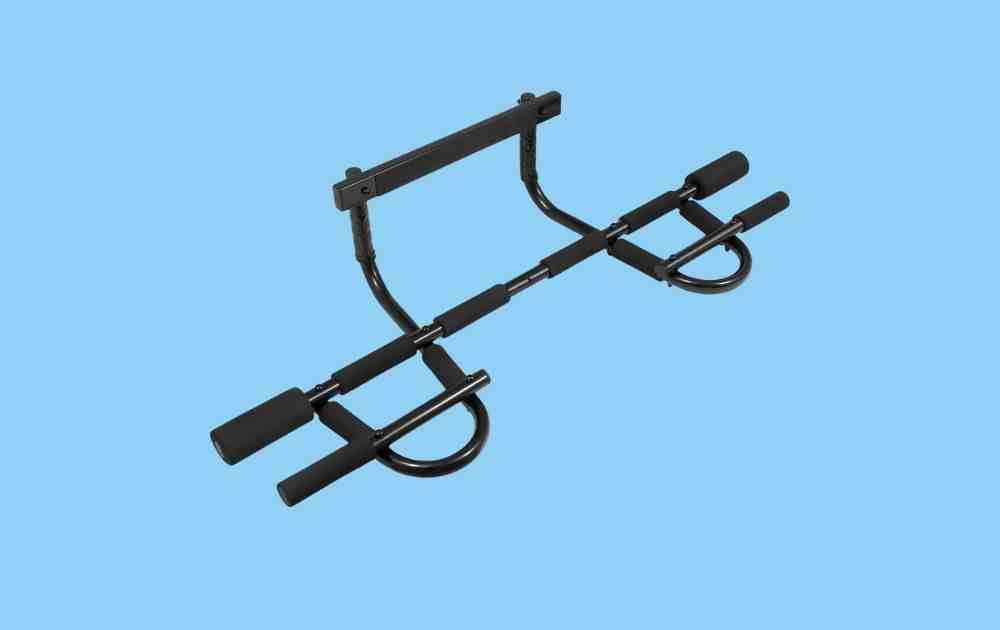 Recommended Resources
5 Best Pull Up Bar Assist Bands. Working your way towards doing bodyweight pull-ups and want a little assist? These bands, specifically made for pull-ups, will help you get there.