Combine fresh air and one of the best exercises you can do. Here is your ultimate guide to the best outdoor pull-up bars.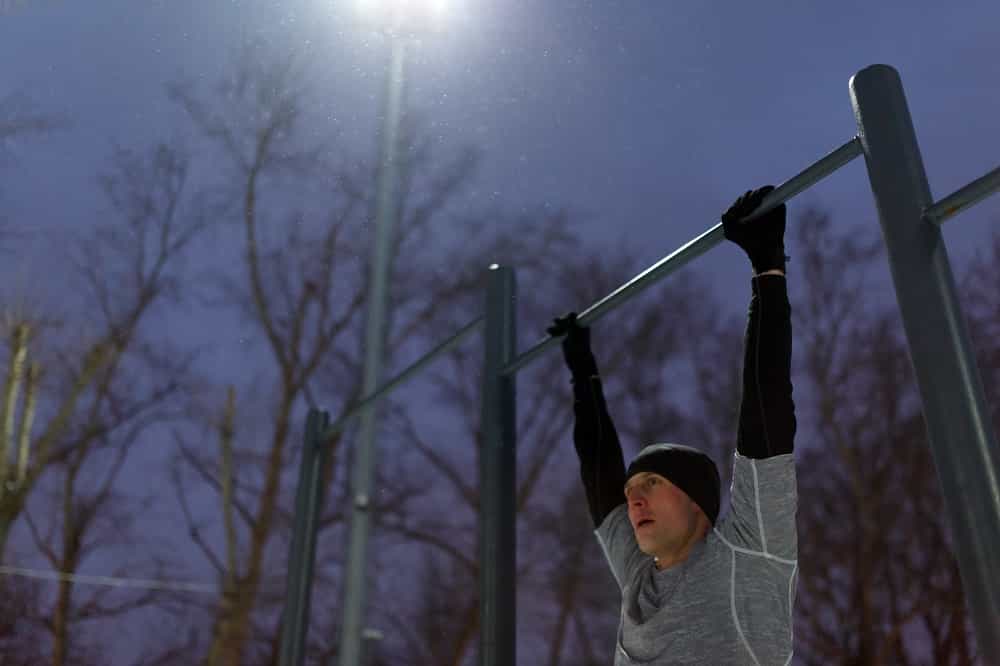 Pull-ups are one of the best exercises out there.
Much more than just about building a wide and thick back, pull-ups are a highly functional exercise that work your shoulders, arms, forearms, and your core.
In this list of the best outdoor pull-up bars, we include only fully weather-proofed bars for the great outdoors. The elements are relentless, and fortunately, with some powder coating, so can your pull-up workouts.
Whether you want to bolt something to the side of a brick wall, a tree (seriously—this pull up bar is going to blow your hair back), or you want a free-standing outdoor pull-up bar, there is one for you.
Read on, find the right outdoor pull-up bar for you, reap the full range of benefits of pull-ups, and blast away at your upper body.
ONETWOFIT Wall Mounted Pull Up Bar
⭐ Best heavy-duty wall-mounted outdoor pull up bar
Made for both outdoor and indoor use, the ONETWOFIT Wall Mounted Pull Up Bar can be drilled into brick, concrete, cement and even solid tile walls.
The six-hole bracket is strong as hell and is rated for up to a maximum of 440lbs, making it suitable for just about every athlete and gymgoer.
In terms of weather-proofing and being prepared for the great outdoors, the pull-up bar is made of solid steel that is powder coated to prevent rusting and corrosion.
The front of the bar, by the handles, has a pair of hooks where you can hang workout gear, whether it's a heavy bag or speed bag.
Reviewed extremely well, with over 400 five-star reviews (read them on Amazon here), the ONETWOFIT Wall Mounted Pull Up Bar retails for around $70.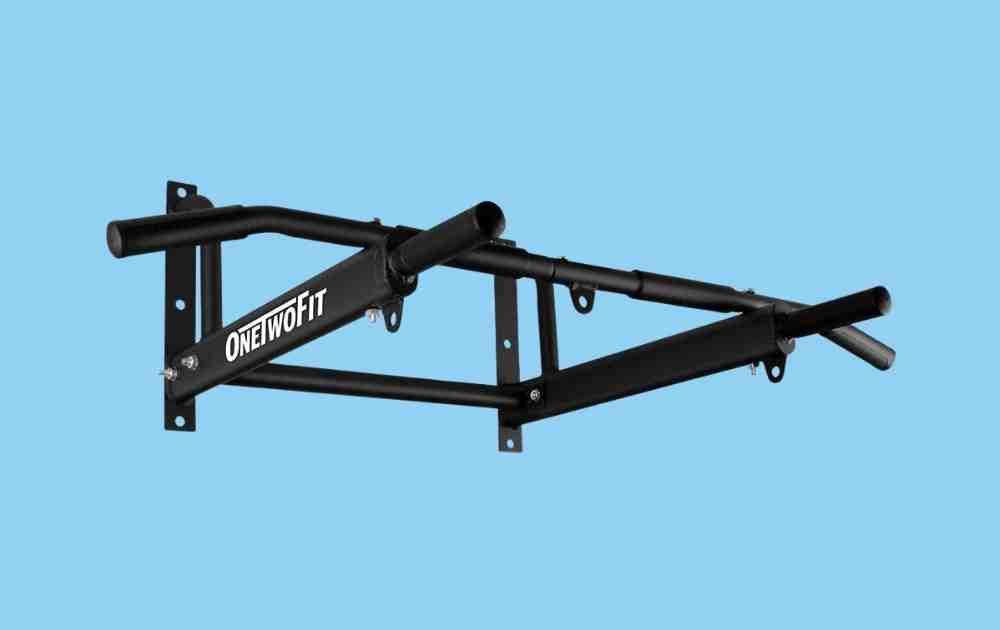 PULLUP & DIP Outdoor Pull-Up Bar
⭐ Best "WTF is that" pull-up bar
This pull-up bar, which can also be modified into a dip station, gets top marks for creativity and ingenuity. The first time I saw it I had to a double-take.
The PULLUP & DIP Outdoor Pull-Up Bar can be on a tree or post, tightened using at which point can handle up to 330lbs of weight.
The bars are powder coated for weatherproofing the pull-up bar and preventing it from corroding in the elements. The pull up bar can also be mounted against a sturdy indoor or outdoor wall if you prefer not to wrap it around a tree. That being said, if you have a tree in mind outside, there really isn't much better than being able to work out in the great outdoors.
Price-wise, the bar costs around $250 (check Amazon for current pricing and availability), which is pricier than most standard wall-mounted pull-up bars and free-standing pull-up bars, but then again, you can't use those pull-up bars on a tree in your backyard, either.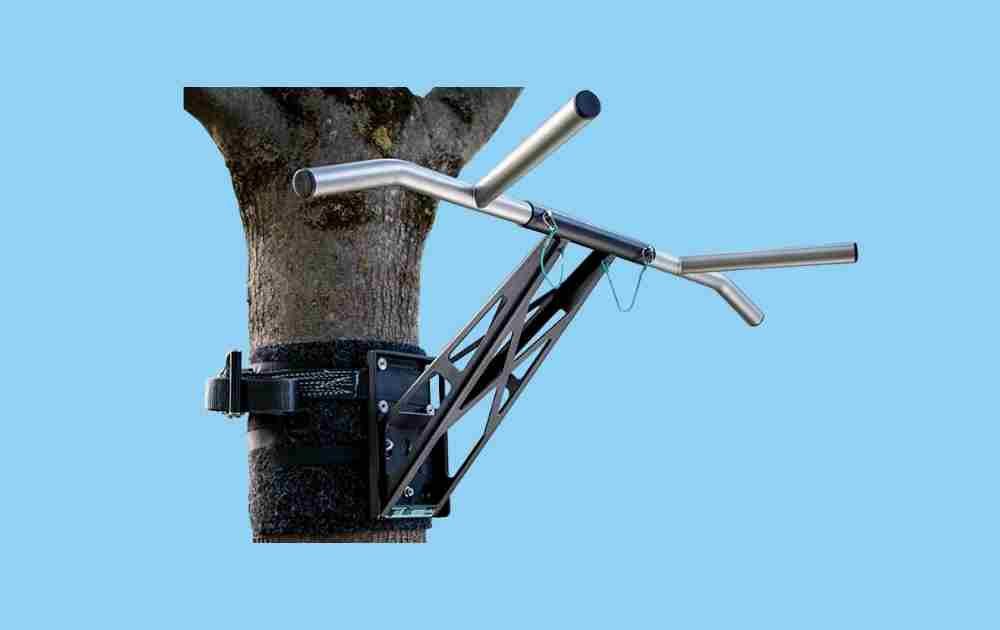 Stamina Power Tower Pro
⭐ Best power tower for outdoor pull-ups
Power towers are one of the more popular pieces of fitness equipment that people buy when building out their own home or garage gym (especially power towers with benches).
The Stamina Power Tower Pro takes things to the next level with their weather-proofed tower that is built specifically to withstand the elements. It's made of heavy-duty steel and painted with a weather-resistant coating that protects the tower from UV protection and rust.
Being a power tower, you get far more options than just a pull-up bar that is designed for the outdoors. There is the dip station, a pull up bar that has three different grip options for training variety, and even a steel shelf that can be used as a plyometric box for box jumps and other plyo exercises. (The plyo shelf is adjustable from 16" to 24".)
Price-wise the Pro version is $499, but is frequently sold out (check Amazon for current pricing and availability) while there is also a Stamina Power Tower (without the plyo shelf and a straight pull-up bar) that retails for around $299 (see it on Amazon).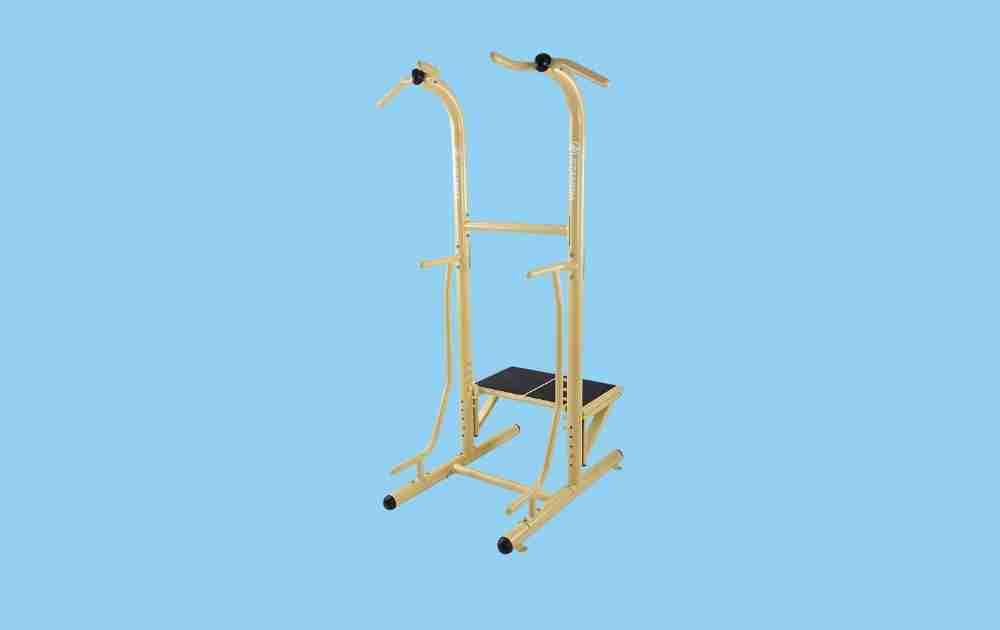 KAI Range Wall Mounted Outdoor Pull Up Bar
Looking for a simple pull-up bar that you can use outdoors? The KAI Range bar, at just $39, is right in your wheelhouse.
The brackets feature four holes each for maximal support and weight capacity, topping out at an impressive 440lbs. Made of solid steel, the bar has a variety of grips with rubber handles (hammer, wide grip), and the bar is fully powder coated in black paint to protect it from the elements.
KAI RANGE ships it with a full mounting kit to mount the bar on studs, cement, or brick. The simplicity and low-cost of this pull-up bar makes it an awesome choice for anyone looking to get their pull-ups in outside.
Check Amazon for current shipping and pricing options for the KAI RANGE Outdoor Pull Up Bar.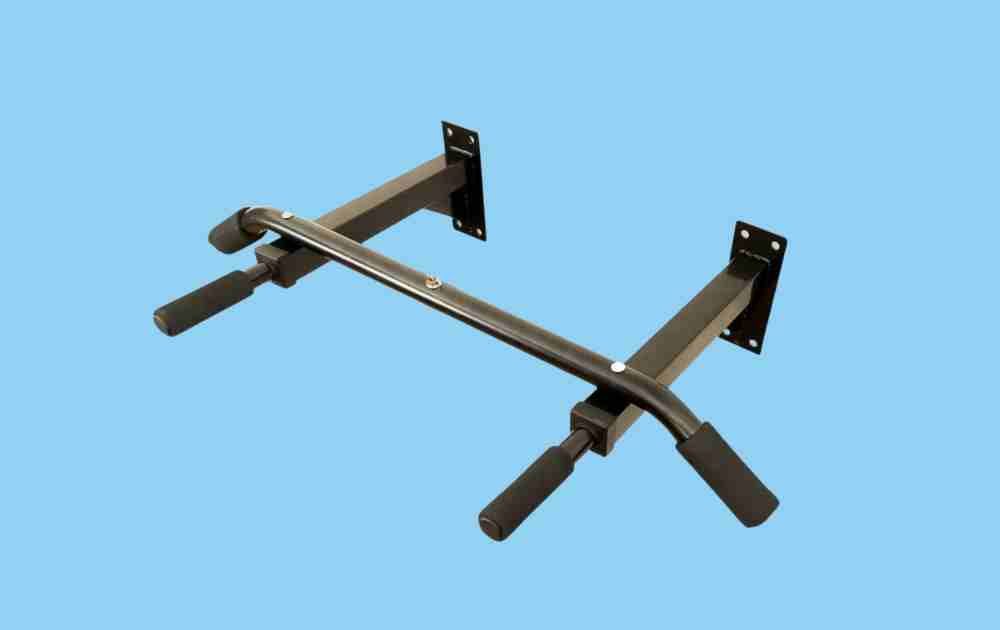 Ultimate Body Press Outdoor Pull Up Bar
⭐ Best no-frills pull-up bar for outside
This as basic and as simple as you can get with a pull-up bar. A steel straight bar that is 1.25" thick that can be bolted to posts.
The Ultimate Body Press Outdoor Pull-Up Bar, available in forest green, is a four foot long pull-up bar and is fastened to 4×4, 4×6 or 6×6 posts with eight heavy-duty galvanized screws and washer.
Backed by a 10-year warranty, the Ultimate Body Press Outdoor Pull-Up Bar is the perfect solution for the outdoor workout enthusiast who is looking for a simple straight bar.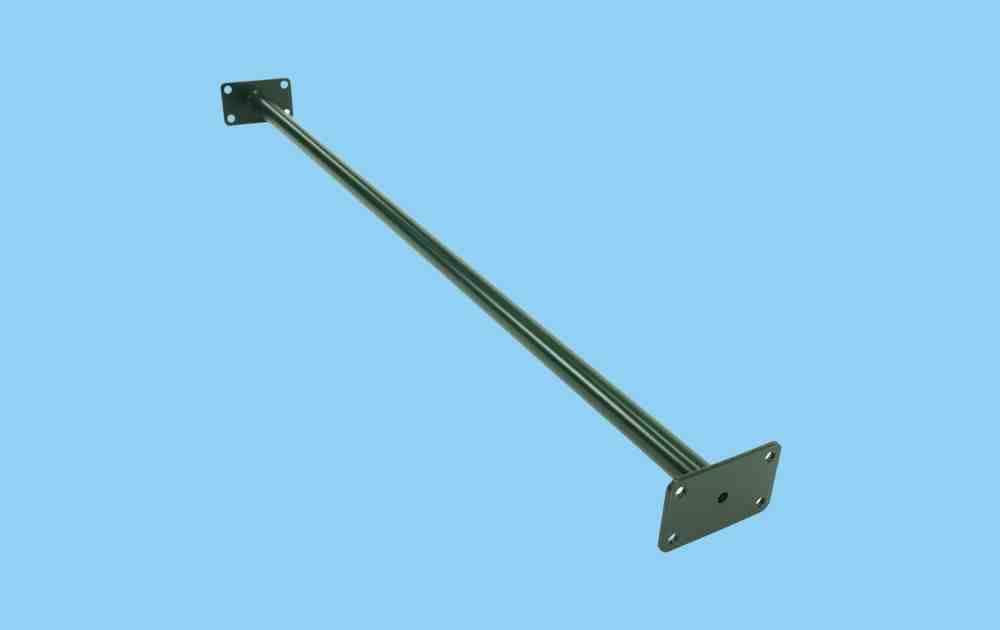 Rogue MIL Pull-Up Station
⭐ Best free standing outdoor pull-up bar
Designed initially for the US Army's Combat Fitness Test, Rogue's Outdoor Pull-Up Station features an adjustable height pull-up bar (86" to 90") and a wide footprint for stability (the base measures 48" by 67").
The outdoor pull up station is made with American steel and powder coated for extended use outdoors. The frame is as thick as most of Rogue's legendary power cages, with 2" by 3" posts. The pull-up station also has a removable step on the side of one of the posts to give yourself a little boost up to the pull-up bar if necessary.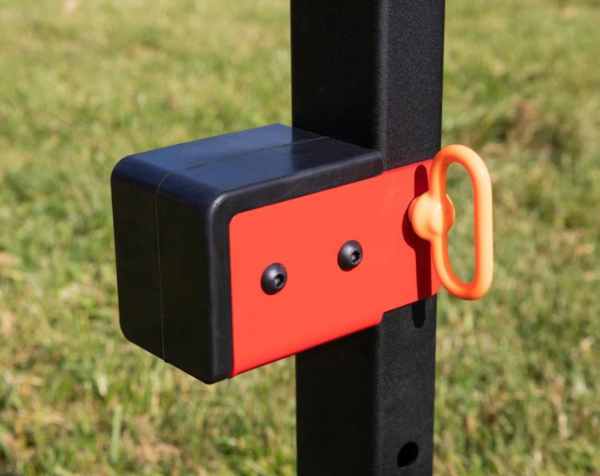 Rogue's gear is rarely cheap, and this pull-up station is no exception, with the cash register ringing up a price of $415 on this unity (check Rogue's website for current pricing and shipping options), but Rogue's stuff lasts and is used extensively by the top athletes on the planet.