Crank up your pull-up game at home with my list of the best wall-mounted bars for chin-ups and pull-ups.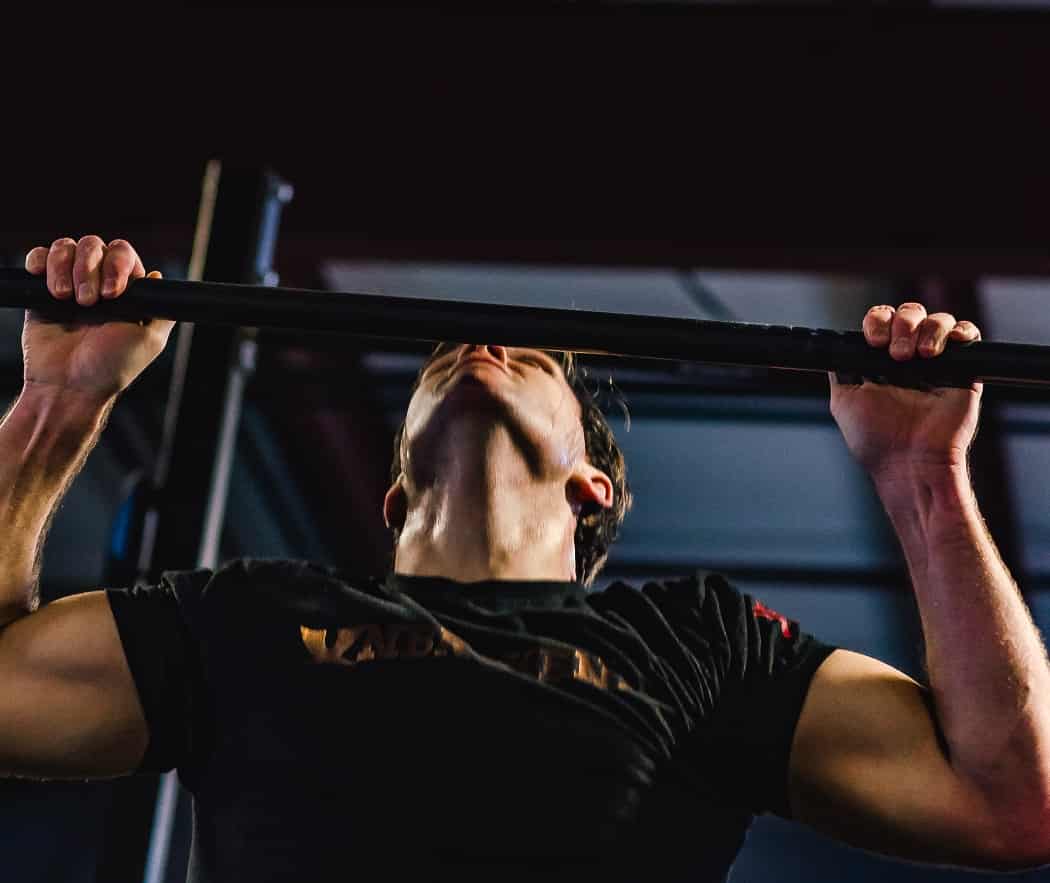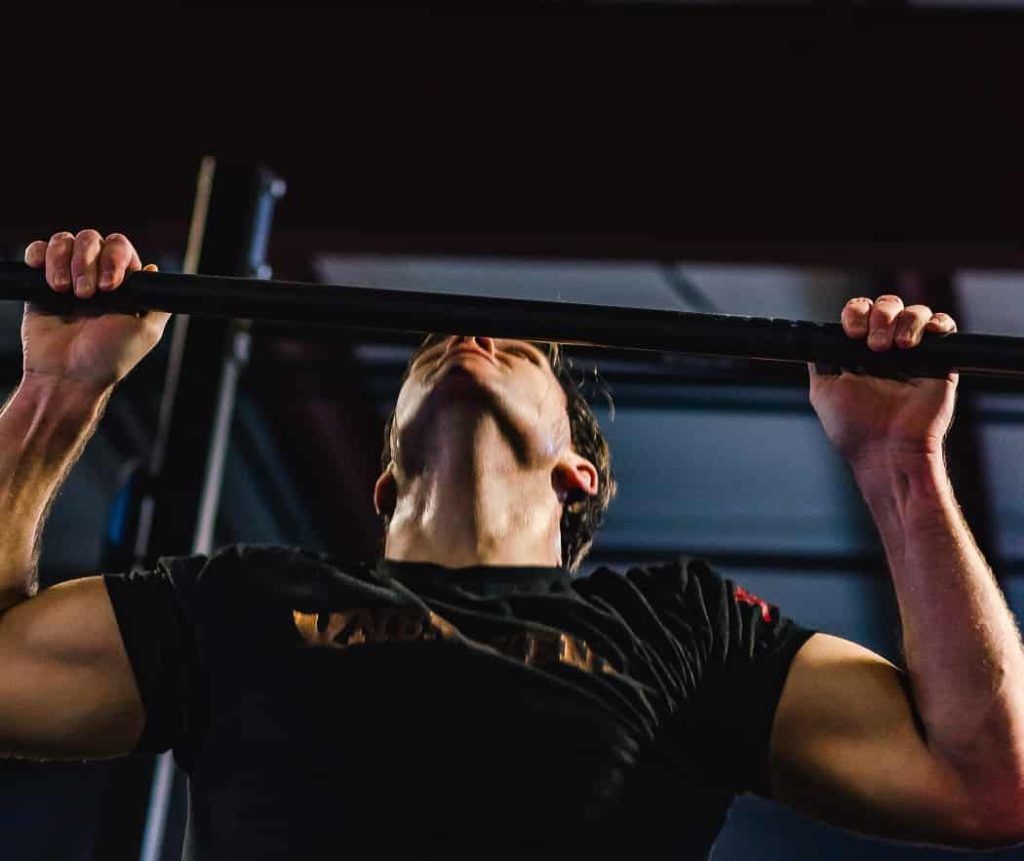 One of the essentials of building a strong and powerful upper body is the almighty pull-up.
Shoulders. Back. Forearms. Core. Properly executed pull-ups build them all.
For those of us working out at home, a wall-mounted pull-up bar is an absolute essential.
Compared to doorway pull-up bars, which are great for portability but risk damage to your doorframe's trim, wall-mounted pull-up bars can take on a lot more weight.
And compared to free-standing pull-up bars, the wall-mounted pull-up bar doesn't take up any floor space and can be affixed somewhere that it doesn't take up any more room than necessary in your home gym. (You can even get wall-mounted outdoor pull-up bars, too.)
Below is a breakdown of my favorite wall-mounted pull-up bars, including key features.
Let's get after it.
Gronk Fitness Wall Mounted Bar for Pull Ups
Gronk Fitness—not named after one of the best tight ends in NFL history, as far as I am aware—is my favorite pick for best wall mounted pull up bar.
For starters, the powder-coated bar latches securely into the studs of the home/garage walls, and as a result, can secure up to 800-pounds of weight. (If you need a bar rated higher than 800-pounds for pull-ups, please call me and tell your training secrets.)
I am also a big fan of this pull-up bar because it is the exact same set-up that is on my power rack. The unit is 49" and has a massive variety of grip options. You can go wide grip pull-ups, narrow grip chins, hammer grip, and so on.
With plenty of bars and grips, there are endless options for hooking up straps and bands for core work.
Whether it's TRX straps (one of my all-time home gym essentials) or pull-up assist bands, there is plenty of room on the bar for all of your workout needs.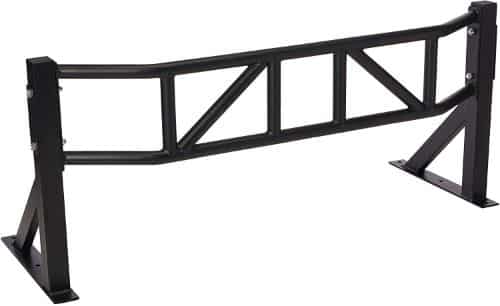 OneTwoFit Wall Mounted Pull Up Bar
The OneTwoFit pull up bar is more of a workout station.
The pull-up part of the unit has grips for wide and narrow chins and pull ups (no hammer grip, unfortunately). But what makes this wall-mounted pull-up bar special is that it has pads and hand grips on top of the unit that allow you to do leg raises and dips.
With any wall mounted bar, make sure that this unit can be properly installed into your respective wall. Unlike the Gronk bar, which is rated for up to 800-pounds, the OneTwoFit station can handle only up to 330-pounds.
The OneTwoFit stand also includes an eyelet at the center of the pull-up bar for hanging a heavy bag, making it an ideal wall-mounted pull up bar for people who like to cross train with heavy-hand punching a bag.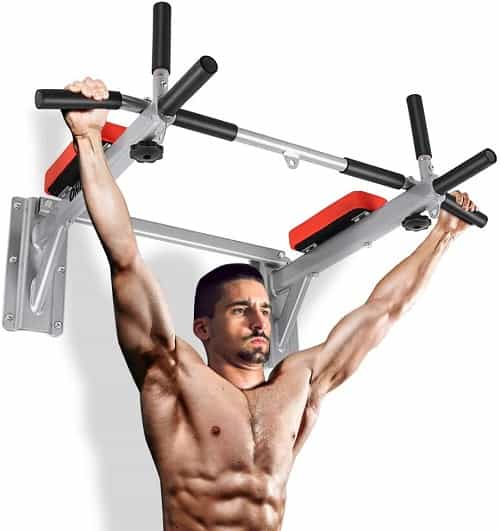 OneTwoFit Wall Mounted Pull Up Bar (No Frills Edition)
Don't want the dip stand that comes with their most deluxe version?
OneTwoFit also makes a basic pull-up bar that includes some of my favorite features of the previous set-up.
This pull-up bar is also rated for more weight—it can handle up to 440-pounds thanks to an updated design. The finish is suitable for both outdoor and indoor use.
The bar keeps my favorite part of the deluxe edition; three eyelets at the bottom of the pull-up bar where you can hang fitness equipment, whether it's straps, a heavy bag, or whatever else you want to train with.


Ultimate Body Press Ceiling Mounted Pull-Up Bar
I know this list is supposed to comprise of only wall-mounted pull-up bars, but the ceiling is sort of a wall, right?
The Ultimate Body Press Ceiling Mounted Bar takes your pull-up adventures and goals to the next level by moving the bar away from the wall or doorframe.
I'm a big fan of the "bent" bar as it helps promote a more natural hand position on the pull-up bar. The hammer grips are a little wider than I would like, but the ceiling mount is awesome because you can set-up the bar in the middle of the room, away from the walls.
For the home-based athlete and gymgoer, this means you can dangle rings and workout on it without worrying about hitting or grazing the wall.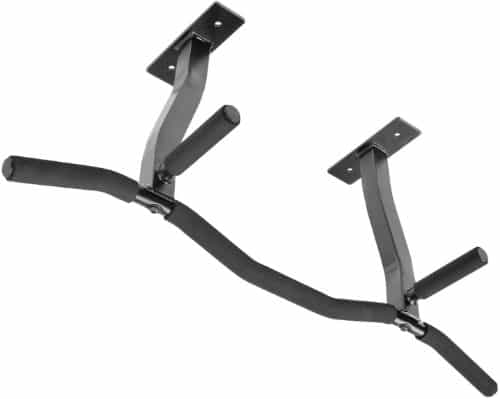 Titan Fitness Wall-Mounted Pull Up Bar
Okay, so forget the grip variety. Want something that is straight-up just a sturdy pull-up bar that you can plug into your wall and wail away on chin-ups?
The Titan Fitness Chin Up Bar is exactly that. A no-nonsense, heavy-duty bar that can be quickly affixed to the wall.
Wide grip pulls are no problem with a bar that is 53 inches long. Durably welded, once installed the bar will not budget. The finish is a long-lasting powder coating that will take everything you can throw at it.
If you are a big fan of Rogue Fitness gear, the Titan Fitness pull-up bar is basically a carbon copy of the Rogue version, without the extravagant price tag that Rogue carries.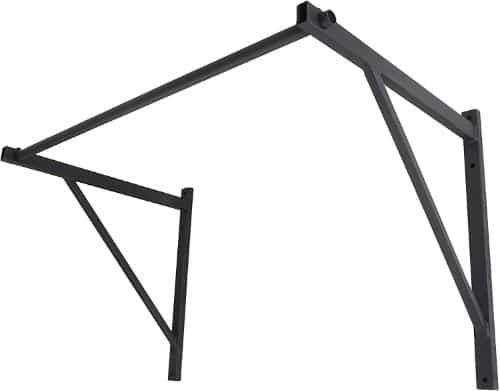 Ultimate Body Press Doorway Mounted Pull Up Bar
Want to put your pull up bar on a doorway, but want something a little more heavy-duty than removable doorway pull-up bars?
Ultimate Body Press' moutned doorway bar has the solution. You get the convenience of a doorway pull-up bar with the security of a sturdy mount.
The bar, when placed above the doorframe and screwed into the king studs that run along the sides of the frame,can handle all of your pull-ups.
A couple things to consider before you buy: Make sure you have enough head clearance above the frame, and double-check the doorframe you plan on installing it on. Several Amazon reviewers, with non-standard doorframes, had trouble installing it.
Also, the ergonomic bar doesn't have the same "usual" grips (hammer, flat wide grip, etc). But if you like a more natural hand-grip (like I do), than this turns into a benefit.


Ultimate Body Press Wall Mount Pull Up Bar
Okay, and now for our third entry by the folks over at Ultimate Body Press.
This pull-up bar, mounted securely into your wall with four heavy-duty screws, looks more like the pull-up station you would find on a Universal gym or at your neighborhood gym.
The pull-up bar has plenty of variety in grips, and the hand grips themselves are coated with a self-free high-density foam that helps you maintain grip no matter how sweaty your hands get.
At 42' wide, and with almost two feet of wall clearance, you will be able to hammer away on your pull-ups without worrying about bumping into the wall.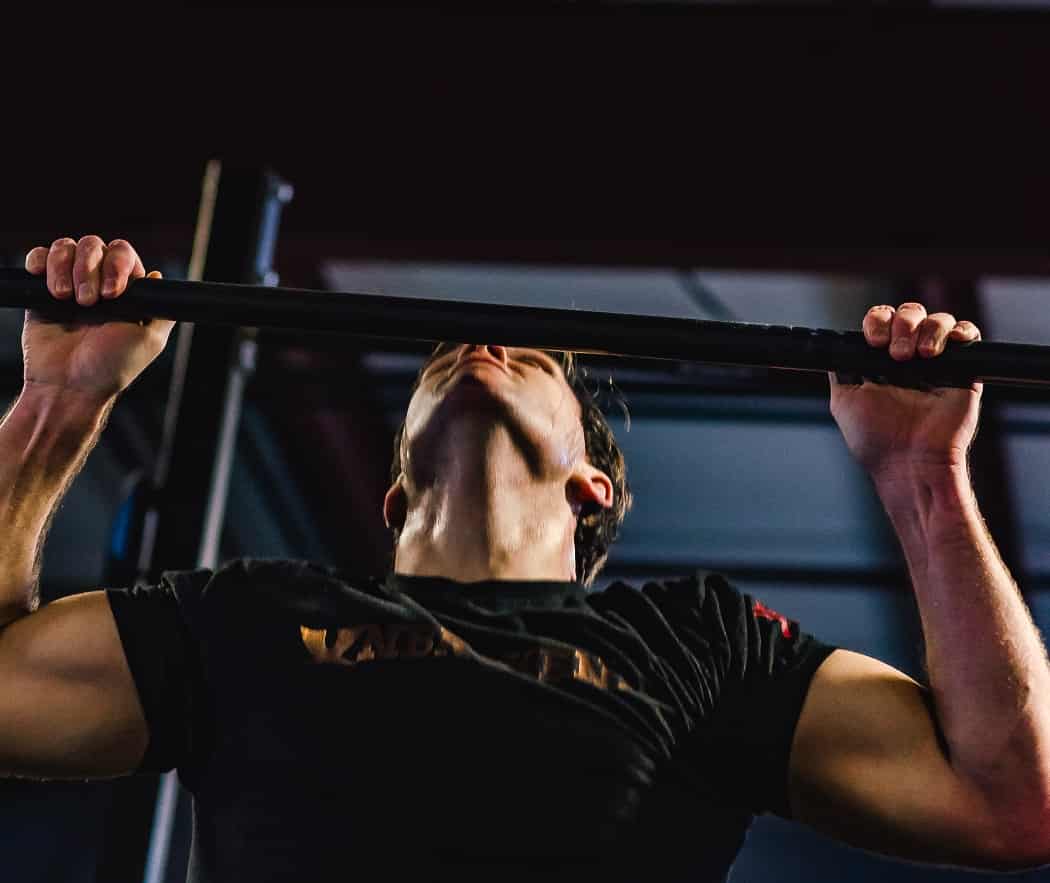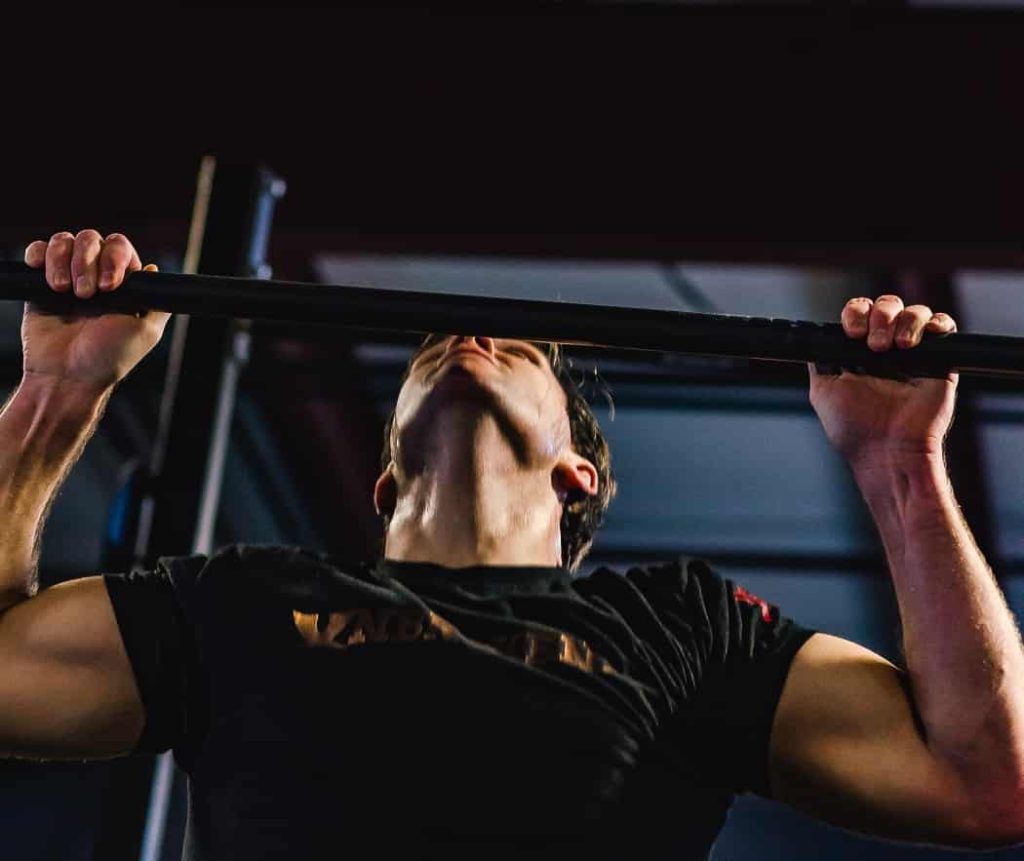 ---
9 Benefits of Pull-Ups (Defy Gravity and Build Strength and Muscle). Pull-ups are pound-for-pound one of the best exercises you can do! Learn the full range of benefits of pull-ups, from strengthening the upper body muscles to improving posture and functional fitness.